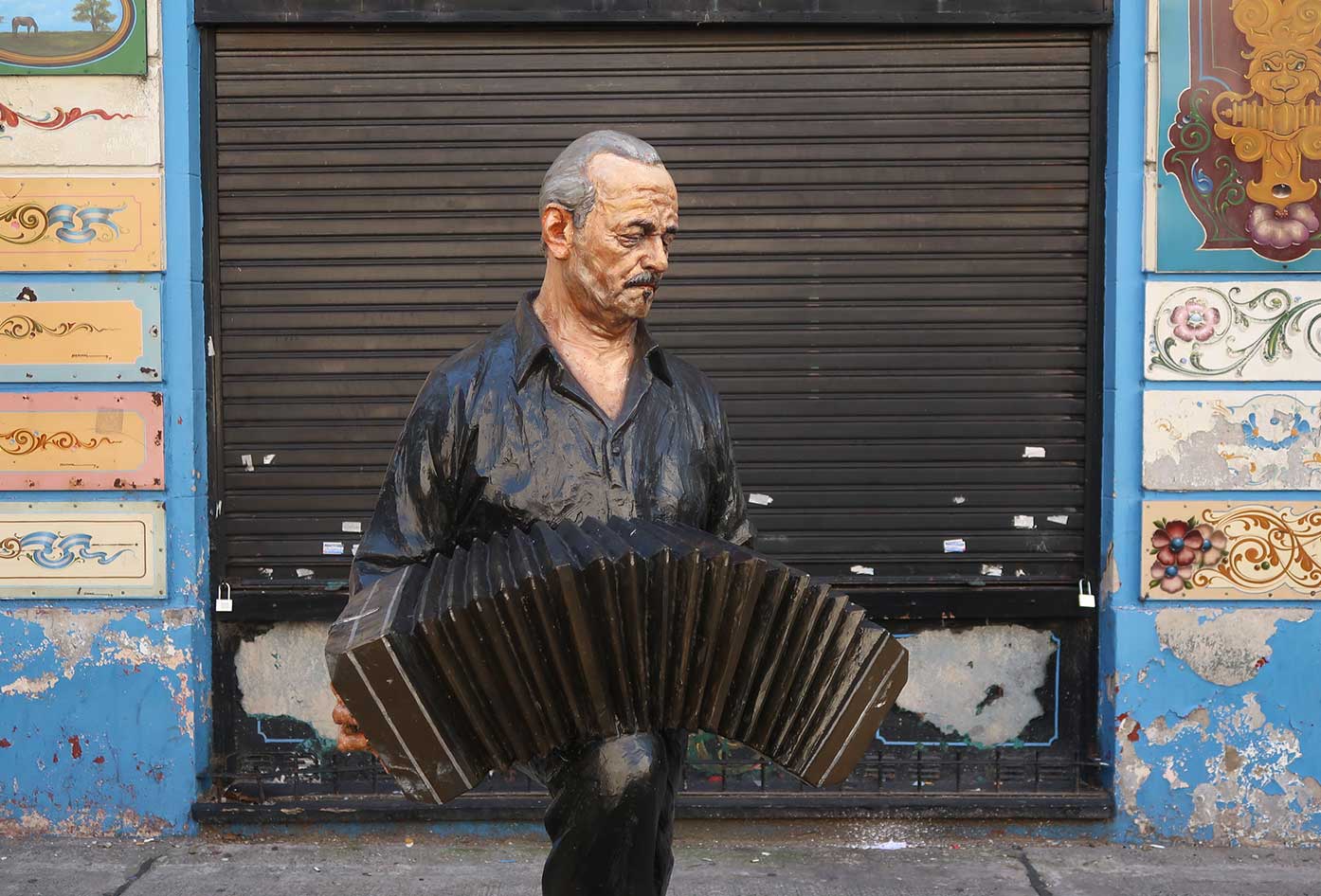 Welcome to this guide on things to do in Buenos Aires.
Named the Paris of South America, Buenos Aires is a city worth visiting and can be a place that many visitors do not want to leave.
It's no secret that Argentina is a stunning part of South America and if you're reading about this city for the first time, it is good to learn about the differences when compared to other cities in Latin America.
Below, I've listed some tips from my own experiences staying in and around the city of Buenos Aires while backpacking in Argentina.
Things to do in Buenos Aires
In this guide, we'll explore Buenos Aires, some of the best things to do, how to get there, how to stay safe as well as the best time to visit.
Getting to Buenos Aires
Getting to Buenos Aires is easier to arrange than learning the language and for many people, it is the furthest south they have ever traveled.
For those arriving from Asia or Europe, you'll find travel to Buenos Aires can be much cheaper if you fly to Madrid in Spain first.
Now that Norwegian Air is offering cheap flights from London to Buenos Aires, you can save even more money on flights.
If you're arriving in Buenos Aires via another South American country, I recommend that you travel by bus if you have time.
From Uruguay, you can easily hop on a ferry from Colonia to Buenos Aires without much hassle and get an extra stamp in your passport.
The scenic route for Brazil is a good option if you fancy a longer travel experience. I recommend taking an overnight bus in South America.
Buenos Aires typical costs and budget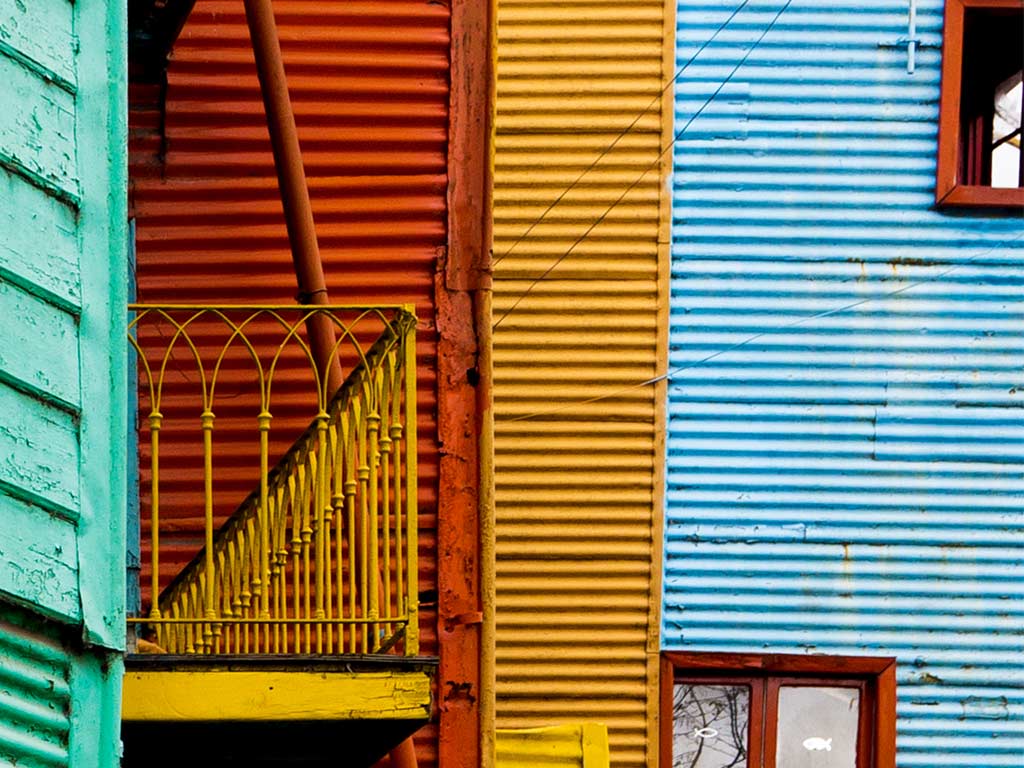 Costs Breakdown:
🇺🇸 1USD – 🇦🇷 110ARG
My daily budget:
Up to 3.5KARG per day
Suggested budget:
3.5K-7.5K ARG
Is it possible to travel to Buenos Aires on a Budget? Of course 🙂
However, it is worth noting that your money will not go anywhere near as far here as it will in other major cities in Latin America.
Even when going for more mediocre food options (bar steak and wine) and services, you'll be surprised how much things can cost! Try comparing Mexico City vs Buenos Aires to get a better idea for example.
Buenos Aires: Travel Basics
🛏️ Lodgings
:
Expect to pay anything from 400ARG for
hostels
and 2.5KARG upwards for Buenos Aires hotels. See this guide on where to stay in Buenos Aires.
🍽️ Dining:
Empanadas, Medialunas and Pizza, can be bought for less than 30ARG. Dig deeper and look for barres notables (which have cultural importance ); there are 73 scattered around the city.
🚌 Transport:
Train, bus, taxi, metro, Uber. You have access to all modes of transport in Buenos Aires. It's so cheap to travel in. Expect to pay 6.50ARG for the bus. 7.50ARG will get you a ride on the metro.
🎟️ Activities
:
Buenos Aires is thriving with things to do every night of the week. Expect to find theaters, cinemas, shows with lots of free events, which you'll find on the BSA's
government
website.
I'll highlight travel tips throughout this article so you get a better idea.
💡Smart Travel Tip
When traveling at night, taxis can be a safer option, and 27ARG is the starting meter rate. Check the latest exchange rate for accurate figures.
Buenos Aires Travel Guide
Below is a Buenos Aires map that I have added from Google. Use this to zoom in to see some of the neighborhoods that are listed below.
There are some great places to visit in Buenos Aires and depending on your travel budget, who you meet (try to learn Spanish here) and how long you have will all determine the richness of your experience.
Is Buenos Aires Safe?
Safety in Buenos Aires may not be what you think, I've written a safety guide to give you some ideas on what to look out for and to avoid.
Something as simple as walking down the wrong street can change your experience (in a bad way) whilst exploring the city of Buenos Aires.
Watch out for protests and marches. They're quite frequent in the city and have a major impact on the transport network above the ground.
There are some places you must see when you're traveling to the city for the first time. I'll list some of the best things to do in Buenos Aires.
I'll also add more locations, so keep checking back 🙂
Where to Stay in Buenos Aires
There is a wealth of accommodation to suit all tastes in Buenos Aires.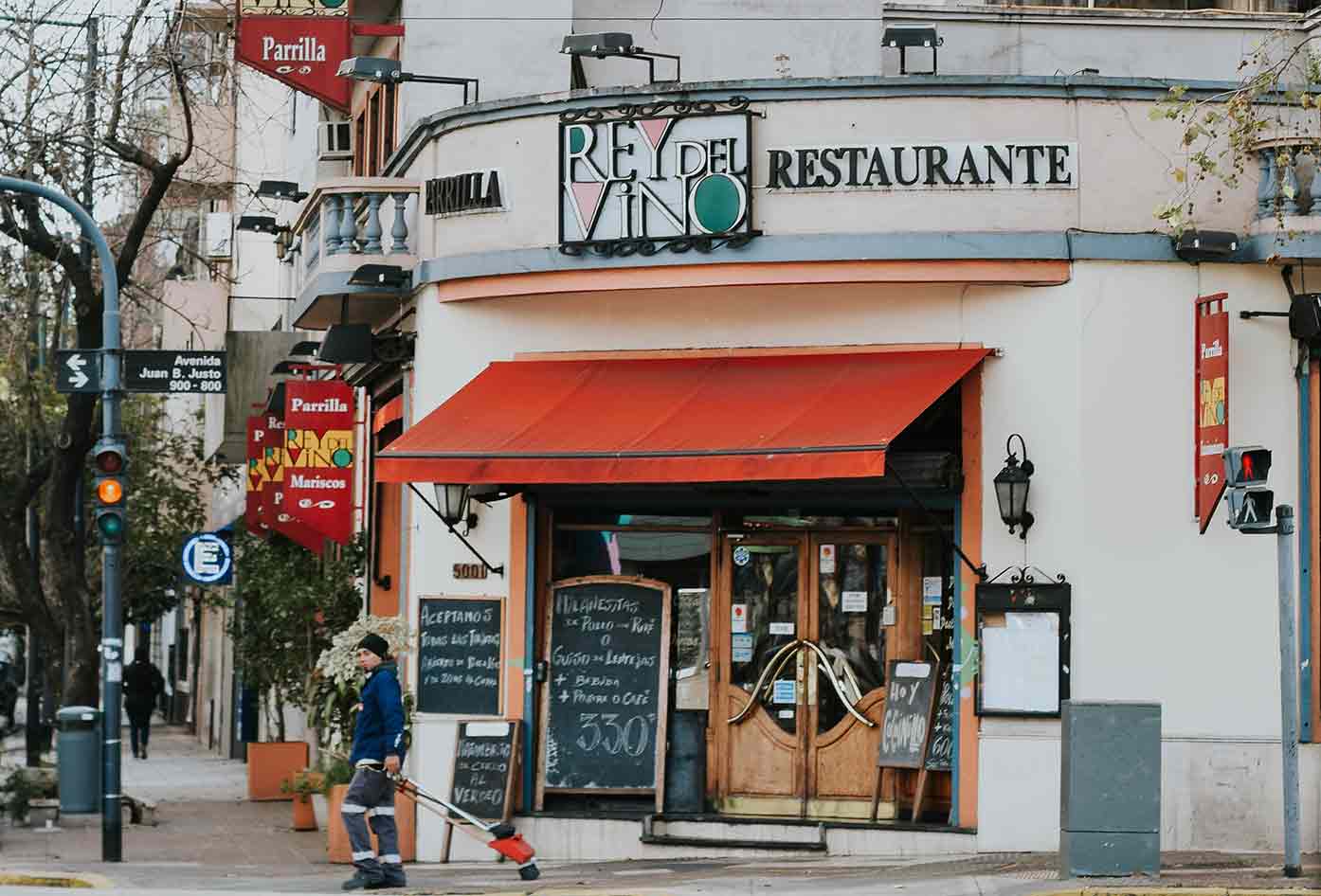 Hotel prices do vary depending on the time of year. On a budget, finding a place to stay in such a diverse city is hard work.
From Recoleta or Palermo, just take a taxi to get to other parts of the city. Avenida de Mayo is within walking distance of most places.
💡Smart Travel Tip
Avoid traveling during hora pico (Rush Hour) as the city can become gridlocked very quickly.
Here are some other popular areas that may interest you:
Las Cañitas
Puerto Madero
Plaza San Martín
San Telmo
Belgrano
La Boca
Microcenter
I found San Telmo is the best area to stay in Buenos Aires. It's the oldest part of the city and has lots of beautiful historic buildings.
Airbnb has some stellar options if you want to mix up your experience in the city, you'll also find experiences unique to the area too.
Having said that, you can also find day trips from Buenos Aires that will richen your overall experience if looking to get out of the big city.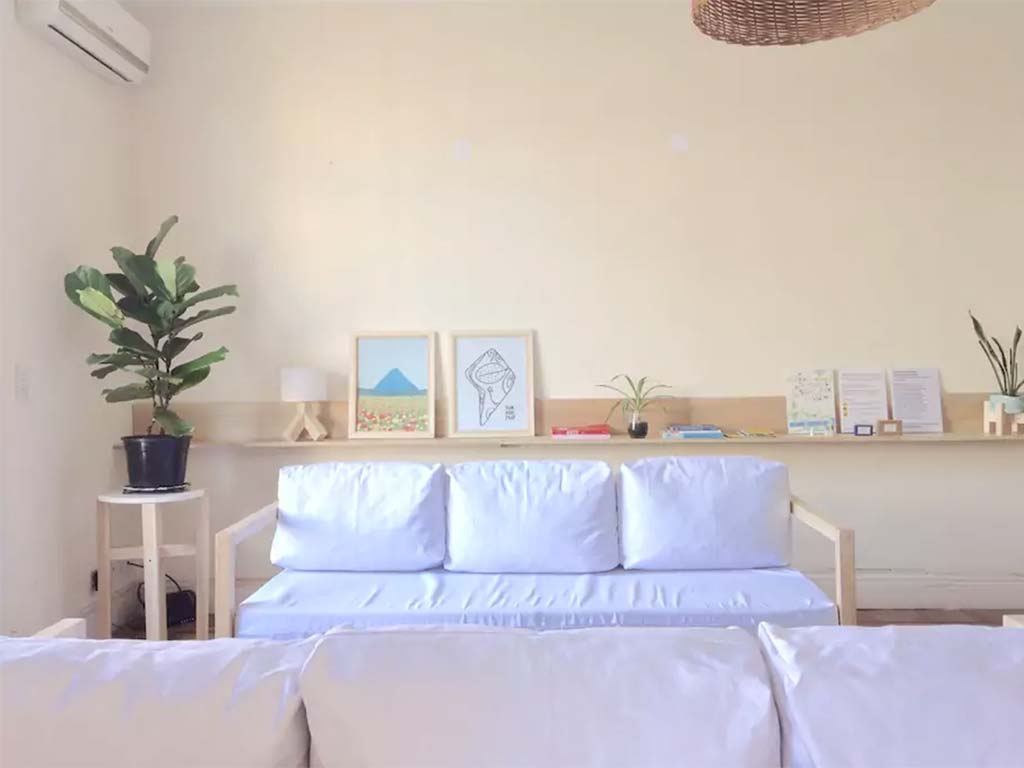 Reasons to use Airbnb:
To get to know locals
Authentic living experience
A private space to think
You will find that in cities such as Buenos Aires Hostels can also offer a unique experience for those seeking a more social living environment.
Below are three reasons why I use hostels in Latin America. See the best hostels in Buenos Aires for more detailed reviews and information.
Hostels are great if you want to be able to do the following:
Connect with other travellers
Find special activities
To practice living on a budget
If you're thinking of doing solo travel in Buenos Aires, I recommend staying in hostels as a way of connecting with others during your trip.
Let's dive into some of the tourist attractions in Buenos Aires you'll want to add to your list while exploring the city.
Things to do in Buenos Aires
See my top things to do in Buenos Aires that you can't afford to miss.
With many activities being available for free, you'll find things to do, even on the smallest budget starting with:
San Telmo Market
All travel to Buenos Aires must include a day trip to San Telmo. You'll find this historic spot is featured in many Buenos Aires travel guides.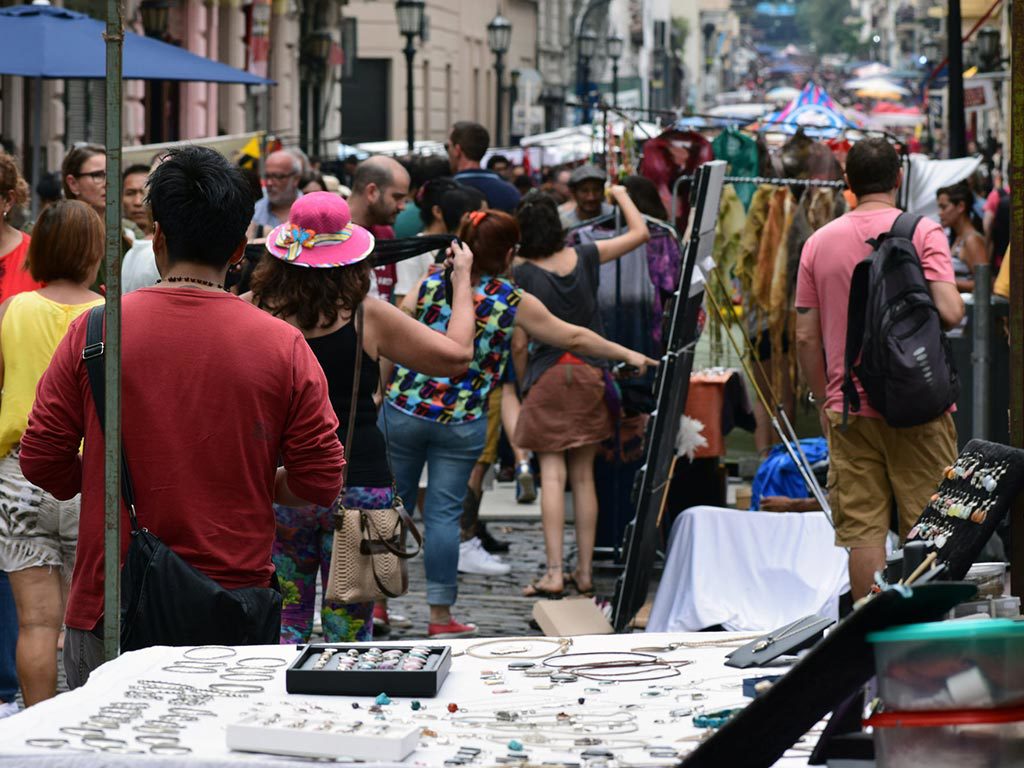 You'll find everything from extravagant accessories and utilities to amazing foods hailing from all across Argentina and beyond.
If you want to get a feel for shopping in Buenos Aires outside of supermarkets and malls, be sure to try out the San Telmo marketplace. I love to walk around the market on Sundays.
Expect to see lots of street vendors, some better than others. Tune your ear to the good music and gaze at memorable sights.
La Boca
Be sure to visit La Boca an engaging neighborhood within the city of Buenos Aires.
You'll notice La Boca retains a rich European heritage that hails from the earliest settlers from Genoa, Italy, who arrived many years ago.
Therefore, it's different from the rest of the city, and even comforting for European visitors to get a taste of 'back home' in a sense.
A truly exceptional part of the city near the south-east towards the old port is well worth visiting.
Caminito is the main street of La Boca and the perfect place to do a free walk. See this Buenos Aires photo tour for inspiring images.
You'll find colorful buildings, murals, people dancing the Tango and plenty of artistic expressions full of culture.
Popular Tours From Buenos Aires
Also, La Boca is world famous because of La Bombonera, its football stadium, which is the home of the Boca Juniors team.
Barrio Chino
Wondering what to see in Buenos Aires besides popular places Barrio Chino, the Chinatown of this wonderful city.
Barrio Chino is part of the Belgrano district and is one of the best places to go in Buenos Aires for buying imported goods.
The streets of Barrio Chino do go deeper than meets the eye, so make sure you do a detour down one of the many side streets.
This a great place to purchase traditional Chinese ingredients, and eat some of the best Chinese food in Buenos Aires.
When looking for extra diversity in the city, Barrio Chino gives you a taste of the wonderful, unique culture that runs through Buenos Aires.
Palermo
Palermo is one of those unique neighborhoods of Buenos Aires and also likely one of the best barrios to spend your time as a tourist.
Take your time here as Palermo is the largest neighborhood in the city. Palermo has many smaller parts, from its mini takes on famous places like Soho and Hollywood.
Palermo Hollywood is famous because of the film industry. On the other hand, Soho is mostly known for restaurants, fashion, and art.
In Palermo, there's things to do surrounded by nature. Take a bike tour to Parque Tres de Febrero and Jardín Botánico Carlos Thays.
Corrientes Avenue
No Buenos Aires Travel guide would be complete without mentioning this stunning part of the city.
Corrientes Avenue is famous for its rich tango identity, for which the area is still very much proud of.
This classy side of Buenos Aires is known as 'the street that never sleeps,' there's always something wild going on.
Walking at night here, you'll feel the bohemian spirit, a Tango show is a must-see as it is considered a tourist attraction in Buenos Aires.
Buenos Aires Travel Tips
See these travel tips for Buenos Aires to ensure you have the best stay whether you're on vacation, backpacking, or traveling with friends.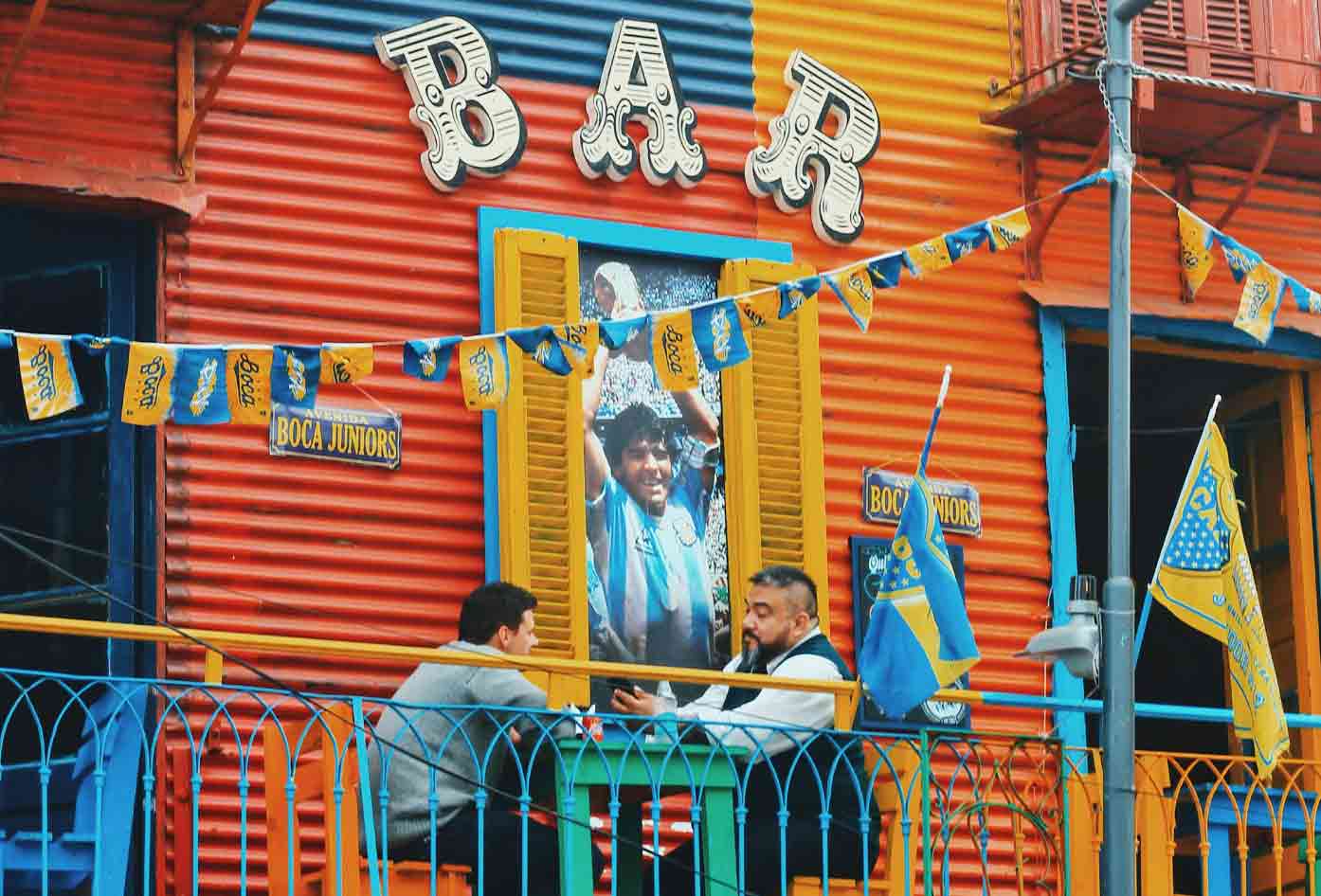 ⤵️ Dan's Travel Tips For Buenos Aires:
Get a SUBTE card, it works for the bus and the SUBTE (the name for the metro). New York-style taxis are also widely available.
The best public transport in Buenos Aires is Subte (Subway). Purchase your card SUBE in the Subte and train stations or lottery shops. The card will allow you to pay a lower rate when using not only Subte, but other transportation of the network.
If you're thinking of heading over to the wineries in Mendoza, Buenos Aires will easily prepare you for some private wine tasting.
Check the exchange rate before traveling because inflation in Argentina is high. Also, Buenos Aires is one of the most expensive cities in the country.
Save money by eating Medialunas for breakfast and asking for the Menu del día as it is a great option for lunch in many places.
Be sure to try the alfajores while here in Buenos Aires since here you can find some of the best brands in the country.
Taking a free walking tour is highly recommended. The perfect opportunity for exploring the city and learning about culture, cuisine, and history. There are many options and it's good for your budget.
For solar eclipse fans, there are known sightings in places such as San Juan, Río Cuarto or Junín, all located within the borders of Argentina.
Be sure to visit Floralis Genérica in the Recoleta neighborhood. It's an impressive 20 meters high Flower sculpture.
Don't worry about Wifi. There're a lot of places such as coffees, restaurants, pubs, parks, etc. with a free and stable connection.
Visit at least one museum! Many of them are closed on Mondays, and the entrance is free to some of them on Tuesdays or Wednesdays.
If you find yourself on a backpacker budget then check out these cool hostels in Buenos Aires for budget stays.
Traveling in Spring (September to December) and in Autumn (March to June) are the best times to visit Buenos Aires. The weather is cool and perfect to enjoy all the activities you can do. In this way, you avoid both high Summer temperatures and low Winter too.
Travel smart and do your best to get the highest quality for the best price possible. Knowing what travel accessories carry help you too.
Remember the weather in Argentina changes drastically because of its extension. So pack the correct clothes if you're planning to visit other regions of Argentina from Buenos Aires.
Got Travel Insurance for Buenos Aires?

Designed by travelers, for travelers, World Nomads covers more than 150 adventure sports and activities so you can explore your boundaries.
Books to Read on Buenos Aires
If interested in Argentinan culture you will love reading these books:
Great if you wish to read about Buenos Aires before your trip.
Buenos Aires Travel Guide
Thanks for reading and I hope this Buenos Aires travel guide gave you some more insights on how to spend your time in the city.
As one of the most vibrant cities in South America, it's a perfect way to introduce yourself to the rapid and wild culture of Argentina.
Buenos Aires is a great launchpad for travel to the north of Argentina to visit cities such as Salta, La Plata Cordoba, Bariloche and more.
Those feeling adventurous can head to places like Patagonia in the south of Argentina or find true tranquility in places like El Calafate.
All in all, if you're interested in seeing one of the best cities in Latin America, then a trip to Buenos Aires should be on the cards.
While you're here why not see this page on what Argentina if known for to get even more insights and learn more places you can visit while here.
📌 Like this article? Pin it…
Missing something? Got tips, tricks & advice we can learn from?
💬 Leave a nice comment or let's start a conversation below!
---
"Dear friend! Some links in this post contain affiliate links. Meaning, if you click through and make a purchase, book a hostel or sign up for a tour, I may earn a small commission at no additional cost to you. Your support means a lot and helps me to keep traveling and maintaining the quality of this site for you."