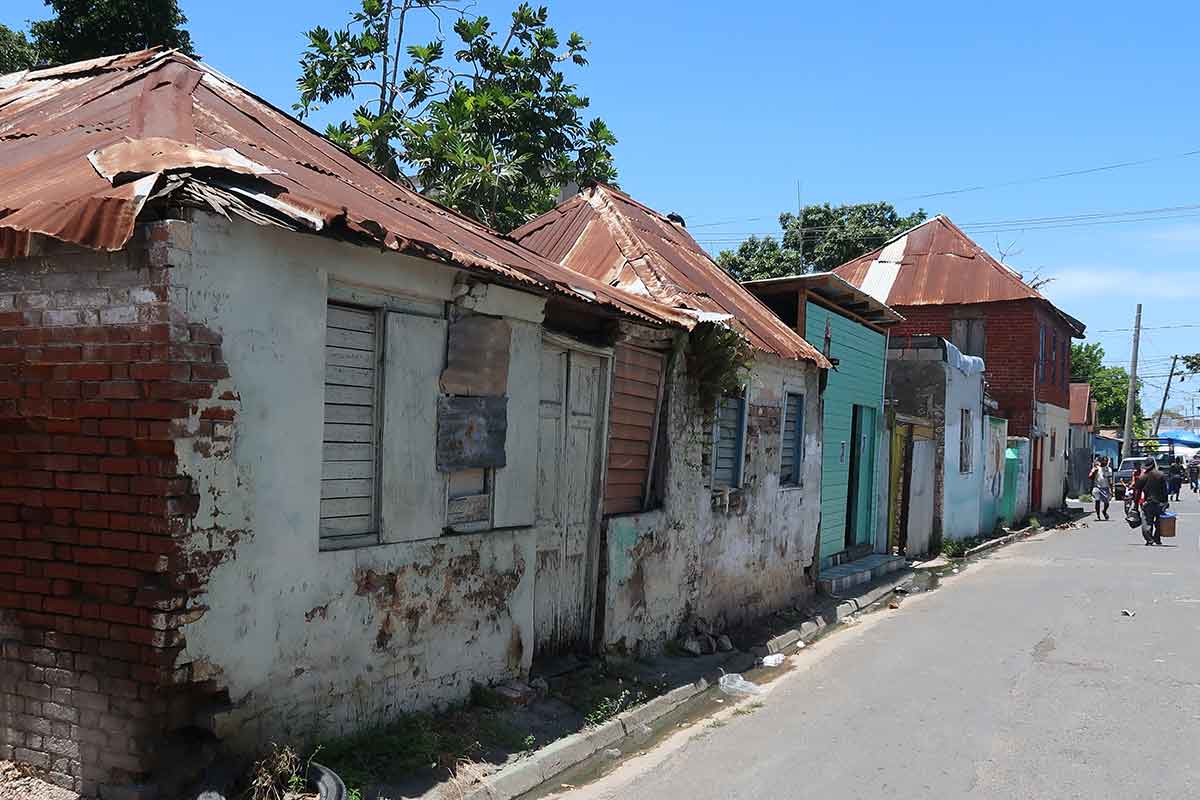 Where are the slums of Jamaica and where do you avoid as a tourist?
What they say is true! Depending on the type of trip you are planning to have in Jamaica, there may be some areas that you should avoid.
For others, mingling with the locals and walking the streets of Kingston is not an option when paying thousands of dollars per night for a hotel.
But, what happens when you want to leave the confines of paradise?
You'll be surprised by just how many tourists want to walk on the 'other side' for little taste. In reality, though, life in Jamaica is not so easy, and as a tourist, it is important to know where, and where not to go.
Slums of Jamaica to Avoid
Let's admit it, lounging within the lavish all-inclusive hotels on a private beach is a privilege that most visitors to the island expect as standard.
Who's to say they don't deserve that, huh? Tourists on the island work tirelessly all year and look forward to a break in the Caribbean sun.
However, there are a few places in Jamaica to avoid, which we'll go into in more detail. Especially if you'll be around Kingston and Montego Bay.
What and Where do I Avoid in Jamaica?
When traveling to different countries, our adventurous spirits want to experience new and exotic places, and Jamaica is no exception.
The good news is… with safety in Jamaica as a tourist, half of the battle is knowing what and where to avoid. Sounds simple, but it's true!
Below I am going to list three of the most popular (but often feared) places in Jamaica when it comes to tourism and sinister reputation.
Is Kingston Safe? Where to Avoid
When looking for things to do in Kingston or you are looking to explore the area independently, there are some areas you'll want to avoid.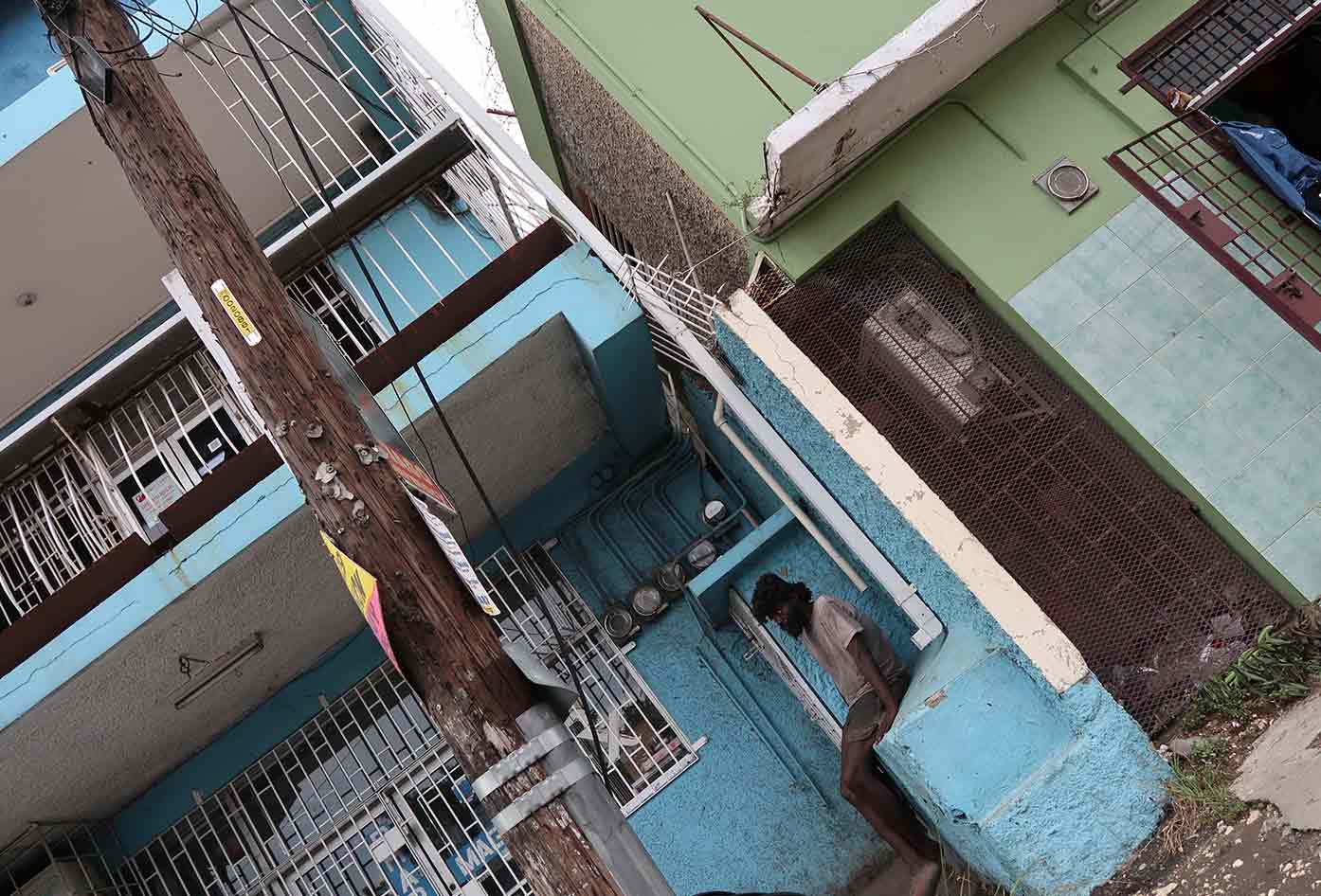 You may have already heard that Kingston is ranked as the 16th Most Violent City in the World… but, let me tell you, it is easy to forget this as you cruise around this island paradise. Everything seems so relaxed.
All relaxed until you roll up in that dangerous neighborhood!
It can be hard to tell, and the way the lines cross from one parish (or Garrison) to another, you may not be aware of what you're doing.
Places to avoid in Kingston:
Mountain View
Trench Town
Tivoli Gardens
Cassava Piece
Arnett Gardens
August Town
As any government or foreign advice page will tell you, foreign travelers should avoid high-risk crime areas. But this is so obvious, right?
However, sometimes you can't help but miss that crucial turn, or get super sidetracked by the sat nav on one of those windy country roads.
Even worse, take the wrong transport to Kingston from Montego Bay.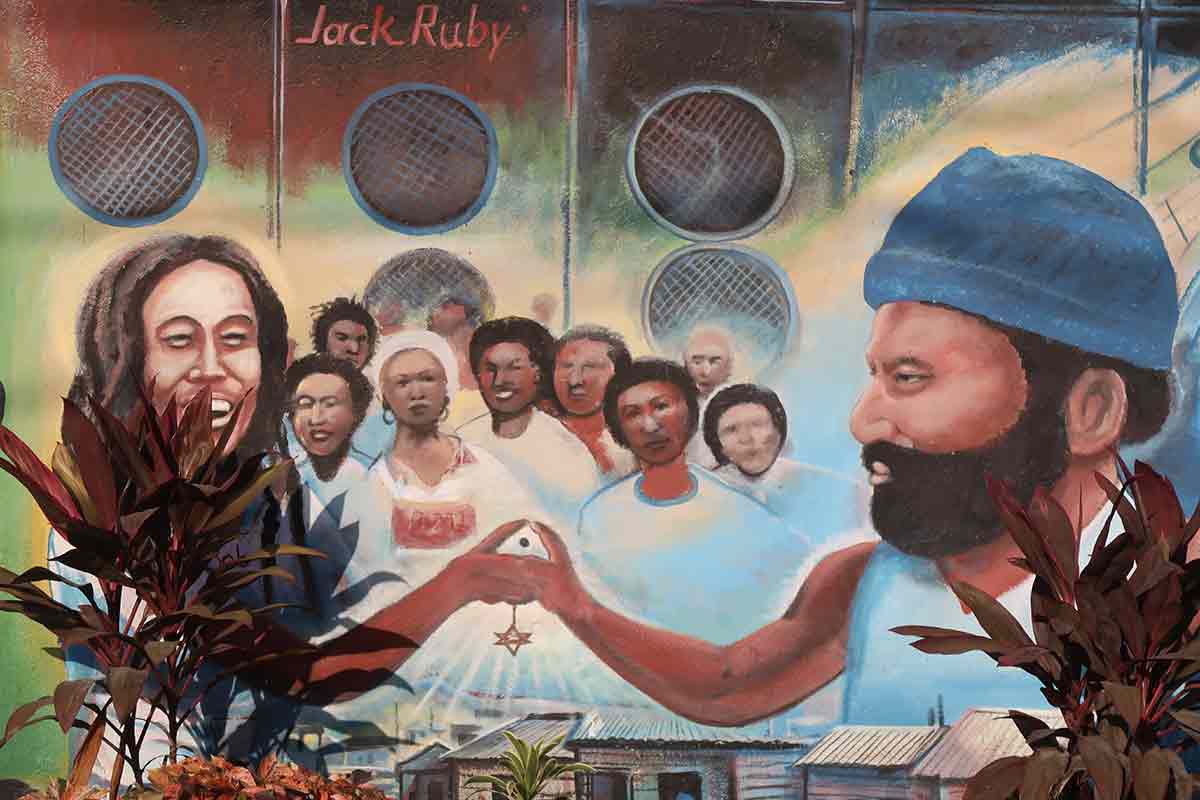 For example, while in Kingston, visiting the blue mountains or taking a tour of Bob Marley's house is a very popular 'touristy' thing to do.
While in Bob's yard you can walk around without a care in the world.
But, in this case, I highly recommend getting a taxi or shuttle transfer to the gates to avoid any of the above.
Is Montego Bay Safe? Where to Avoid?
Drugs (mainly weed and coke), gang violence, shootings, prostitution and elaborate street scams happening right under vacationers nose's…
How could this be possible?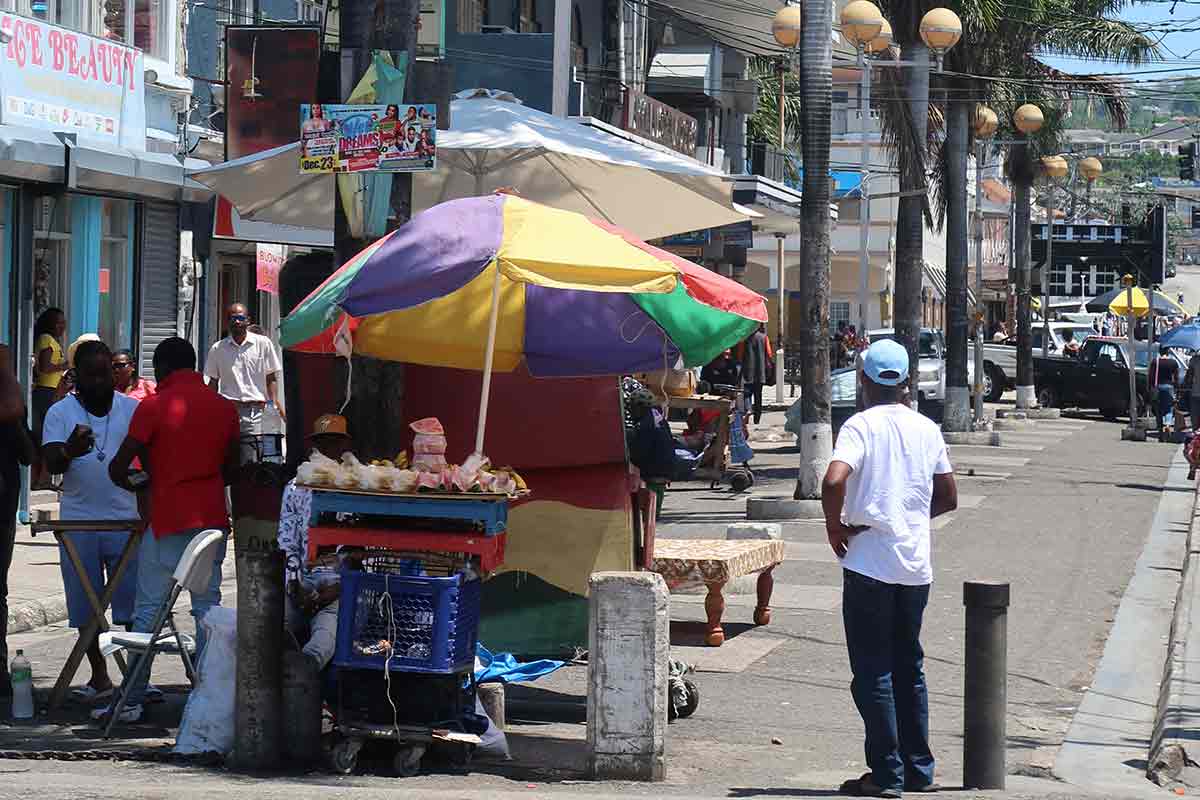 When the average tourist thinks of Montego Bay, that's not the pretty coconut and palm tree image that we care to see. Or is it? Well, the more than 1.54 million visitors to Jamaica in 2021 didn't think so.
I personally don't think it should be, either!
Thankfully it's not, because as a regular tourist at the S Hotel or some where along the beachfront, this will not be your reality.
That said, head to night venues near the HipStrip or the Jungle in Nergil and you can flirt with some of these underworld entities.
But for the curious, those who want to take a calculated risk or live life on the edge. Which areas do authorities suggest to avoid in Mobay?
Avoid streets and neighborhoods in Montego Bay Such as:
Flankers
Canterbury
Rose Heights
Norwood
Hart Street
Clavers Street
The local authorities say that they are high-risk areas you should avoid.
If you stay within the tourist hot spots and avoid venturing into non tourist destinations: staying safe in Jamaica shouldn't be an issue.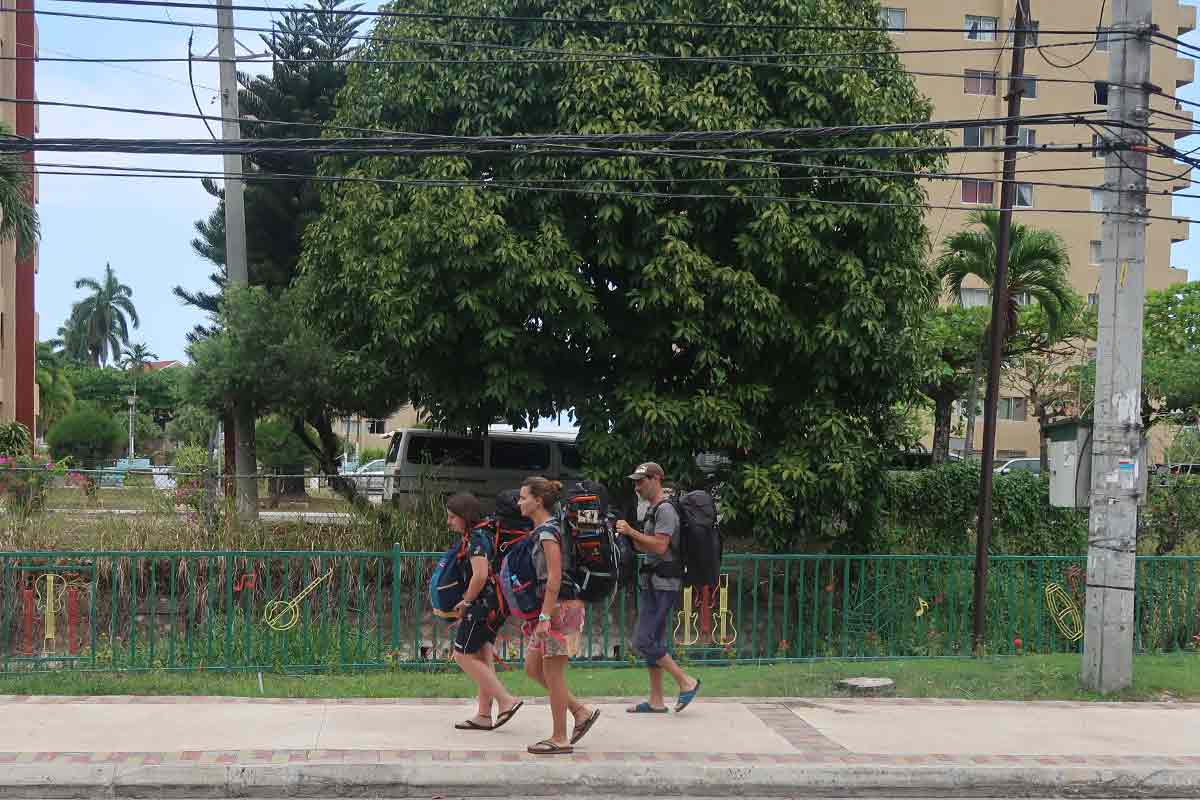 If you are completely undecided, why not compare Montego Bay vs Negril first? You may decide to go with Negril if you plan to relax more.
Is Spanish Town Safe? Where to Avoid?
This city, originally named Villa de la Vega was a Spanish settlement founded by Francisco de Garay (Christopher Columbus's bredrin).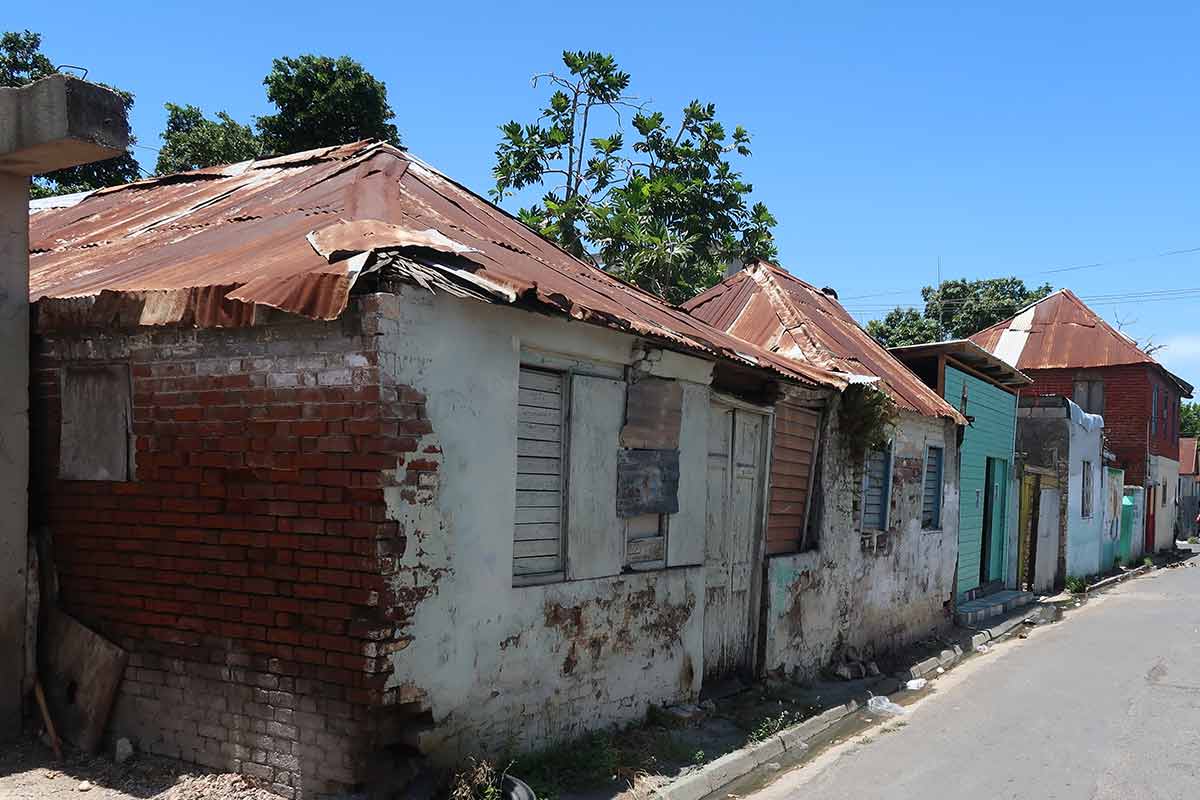 In 2010, Spanish Town was said to be the most dangerous place in Jamaica that you could go. Fortunately, there is next to no reason to visit.
Downtown Spanish town's dirty streets are filled with potholes, gullies and troughs. In other words, a city that leaves your rental car in tatters.
It is somewhat of an unfriendly place to be when compared to the streets of Negril or Montego Bay which are blessed by tourist dollars.
The gang fights and random shootings in public spaces are enough to put the locals off leaving their yards. However, with the right guide and a few cheeky sips of white rum, you could always visit King's Square.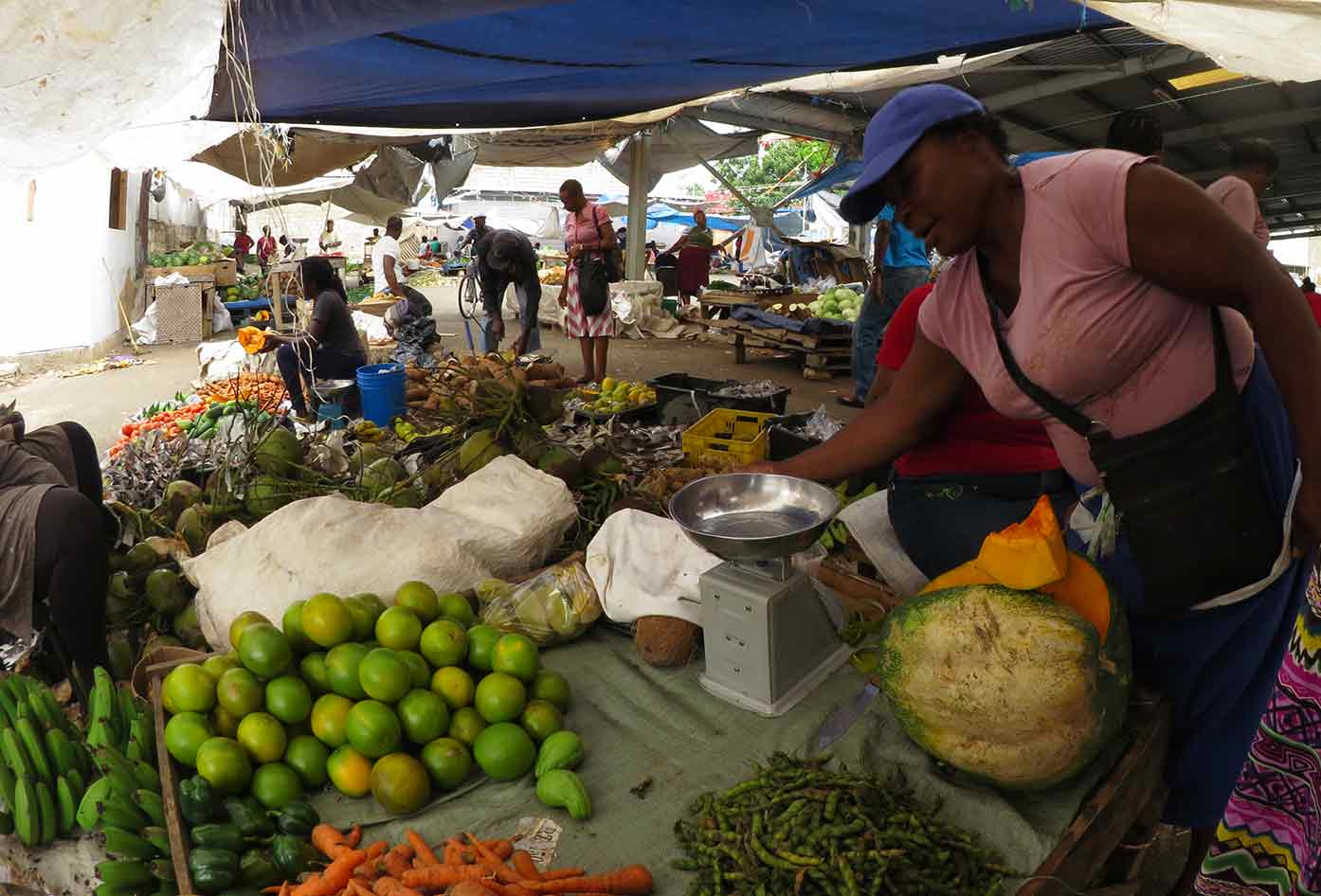 After all, this is the original capital of Jamaica and the risky cultural traveler (like myself) or Urban explorers will find solace here.
However, if you're stepping out of your Hideaway at Royalton for the first time looking to be adventurous, Spanish Town is not the place.
Up to now we've talked about places to avoid in Jamaica, but there are other practical things to consider regarding your safety in Jamaica.
Allow me to elaborate on them below.
How Dangerous is Jamaica?
There are some bad parts of Jamaica but Jamaica is as dangerous as you want it to be. Knowing how to move around in Jamaica is like an art.
Understanding that you can not escape the fact that locals see you as a walking ATM, you have to use this to your advantage.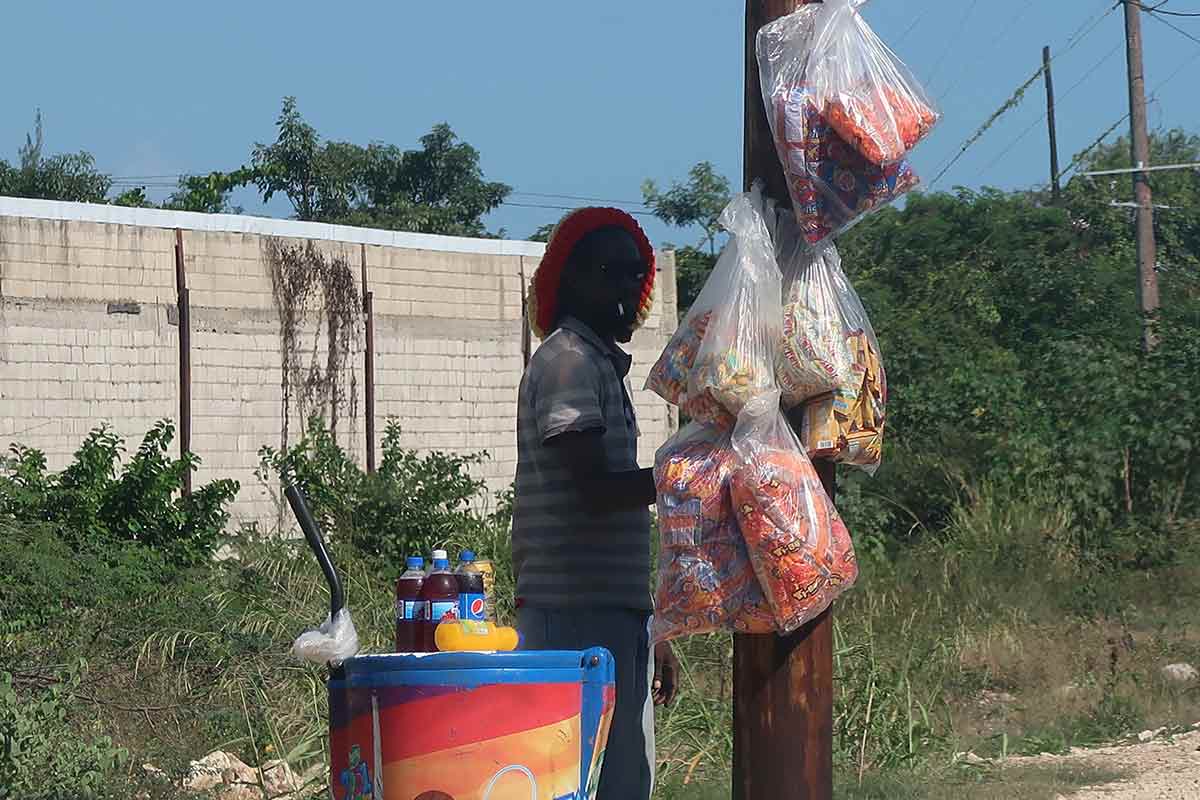 I will give some more tips on how to handle Jamaica in another post but first let's consider if the worst was to happen during your trip.
When it comes to your personal safety in Jamaica, consider:
Knowing where to acquire medical care in case of an emergency.
Being aware of the law and law enforcement agencies.
Having a travel insurance policy that cover everything.
Keeping your personal preferences and beliefs to yourself.
Not giving too much information about your visit to strangers.
Drugs, especially narcotics, including marijuana, are illegal in Jamaica, despite what pop culture (and the internet) leads us to believe.
When you consider the cost of living in Jamaica vs the wages that the average person receives, it is easy to see how disproportionate it is.
🌈 LGBTQ individuals should exercise extreme caution as they are seen as easy targets and have been the victims of crime in the past.
Crime Rates In Jamaica
Review OSAC's report on Jamaica's State of Emergency below:
| | | | |
| --- | --- | --- | --- |
| Crime | 2019 | 2018 | % |
| Murders | 1326 | 1287 | +3.4% |
| Shootings | 1246 | 1156 | +7.8% |
| Aggravated Assaults | 361 | 379 | -4.7% |
Data from: Jamaica 2020 Crime and safety report
What should I avoid in Jamaica?
There is one thing that most Jamaica travel blogs won't tell you that you can't really avoid. That is being a tourist. Sounds obvious but…
Many people wonder if Jamaica is safe for white tourists, or if having Jamaican heritage excludes you from this walking ATM mindset.
It doesn't! So, of course, there are a few things to do in Jamaica to help reduce your risk of ending up at a loss or misfortune.
Some things to avoid in Jamaica are:
Exploring the island with unregistered taxis.
Leavning belongings unsecured in your hotel room.
Walking around with large groups of tourists.
Backpacking Jamaica without a solid plan.
Walking around Montego Bay or Kingston late at night.
Try not to underestimate these safety tips while in Jamaica because it is very easy to get sidetracked by a stranger in the street.
Got Travel Insurance for Jamaica?

Designed by travelers, for travelers, World Nomads covers more than 150 adventure sports and activities so you can explore your boundaries.
Dangerous Slums of Jamaica to Avoid
I personally, stay in Spanish town when in Jamaica, so safety is a major issue. But to visit Jamaica and stay in your hotel would be a shame.
This is an island of extremes so you must find a middle ground.
Heading into downtown Montego Bay, or to the hip strip is fine. So is a jaunt around the Emancipation Park and nearby areas in Kingston.
However, when it comes to the most dangerous parts of Jamaica to avoid you will have to exercise caution and not get misled into situations that could result in danger.
I have covered more on safety in Jamaica on this blog so take a read and soak up as much knowledge as you can be arriving on the island
📌 Like this article? Pin it…
Missing something? Got tips, tricks & advice we can learn from?
💬 Leave a nice comment or let's start a conversation below!
---
"Dear friend! Some links in this post contain affiliate links. Meaning, if you click through and make a purchase, book a hostel or sign up for a tour, I may earn a small commission at no additional cost to you. Your support means a lot and helps me to keep traveling and maintaining the quality of this site for you."