Is Spanish Town in Jamaica safe?
If you're visiting Jamaica, you may have heard of Spanish Town. There are not many things to do on offer but some important history and culture.
Spanish Town was the original capital of Jamaica but does that mean the city is worth a stop during your journey through Jamaica?
Also, what are some of the dangers to watch out for as a visitor here?
This page looks at one of the most dangerous places in Jamaica and gives you an insight into the risks you run and the dangers of being here.
Is Spanish Town Safe?
It's important to be aware of the level of safety in Spanish Town before you visit, it is a place way off the tourist towns of Ocho Rios and Negril.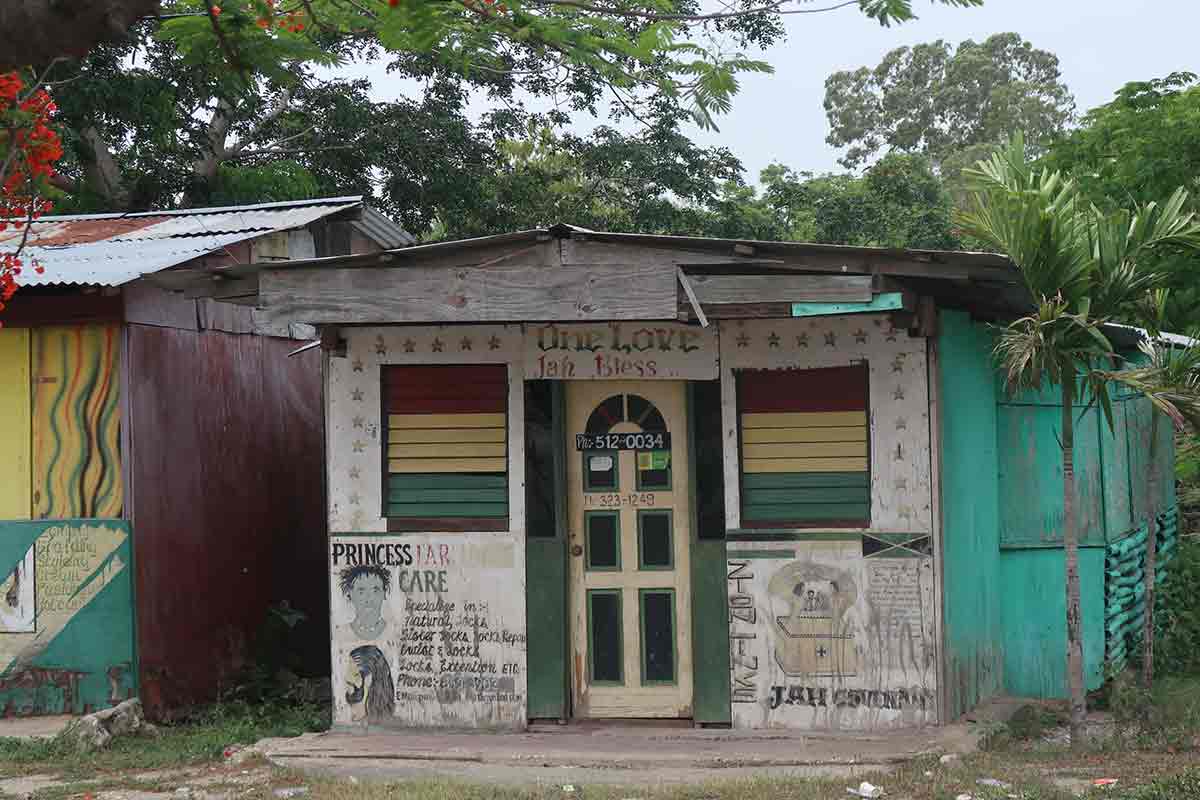 I have written a lot on safety in Jamaica and based on my own experience, it's here I'll look at the safety situation in Spanish Town, as well as what to do here so you can decide for yourself whether it's worth visiting.
Aside from the fact that I like dangerous places, I have family here, so I've visited the area for most of my life. There is a lot of poverty on display that you see on the average walk along the streets of Spanish Town.
Is Spanish Town Safe to visit?
No, Spanish Town is not safe! It's not known as 'the valley of death' for nothing, but it can be safer in certain places if you take precautions.
As you will have understood, Spanish Town doesn't have the best reputation, and after years of traveling here, I would not advise visiting unless you are with a tour guide or a local who knows the area.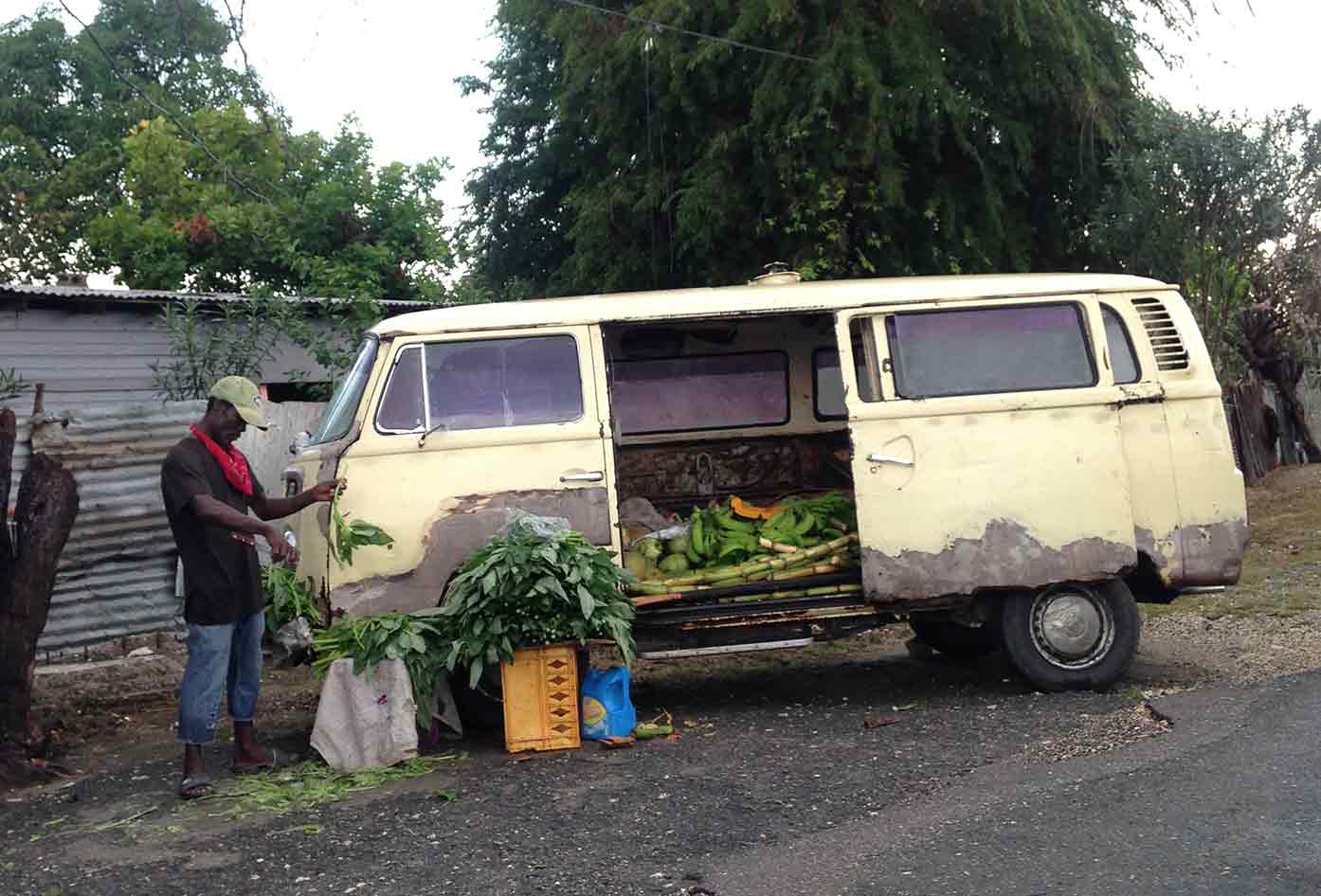 Statistically, Spanish Town is one of the most dangerous places in Jamaica but that does not mean you should not rent a car and make a pit stop here to see some of Jamaica's oldest landmarks. Just be very careful.
It's not a place you can let your guard down, but you can enjoy your visit if you know why you are visiting and you are nothing but cautious at all times.
Why Do They Call It 'Spanish Town' in Jamaica?
The city was first named Villa de la Vega (which translates to city or town on the plains) before being named Santiago de la Vega or St. Jago de la Vega and it was a Spanish settlement founded by Francisco de Garay.
When Jamaica was conquered by the English in 1655, they took the settlement from the Spanish and renamed it Spanish Town. It served as the capital of the colony until 1872 when it was moved to Kingston.
The history of this place has been shaped by the Spanish and English rules, and the footprints are still present in the architecture.
See this guide on things to do in Kingston because its in the National Gallery of Jamaica you can see and learn more about the old capital.
What Is Spanish Town Known For?
Because Spanish Town served as the capital city from 1534 to 1872 and saw the rule of both the Spanish and the English, it has earned an important role in Jamaica's history.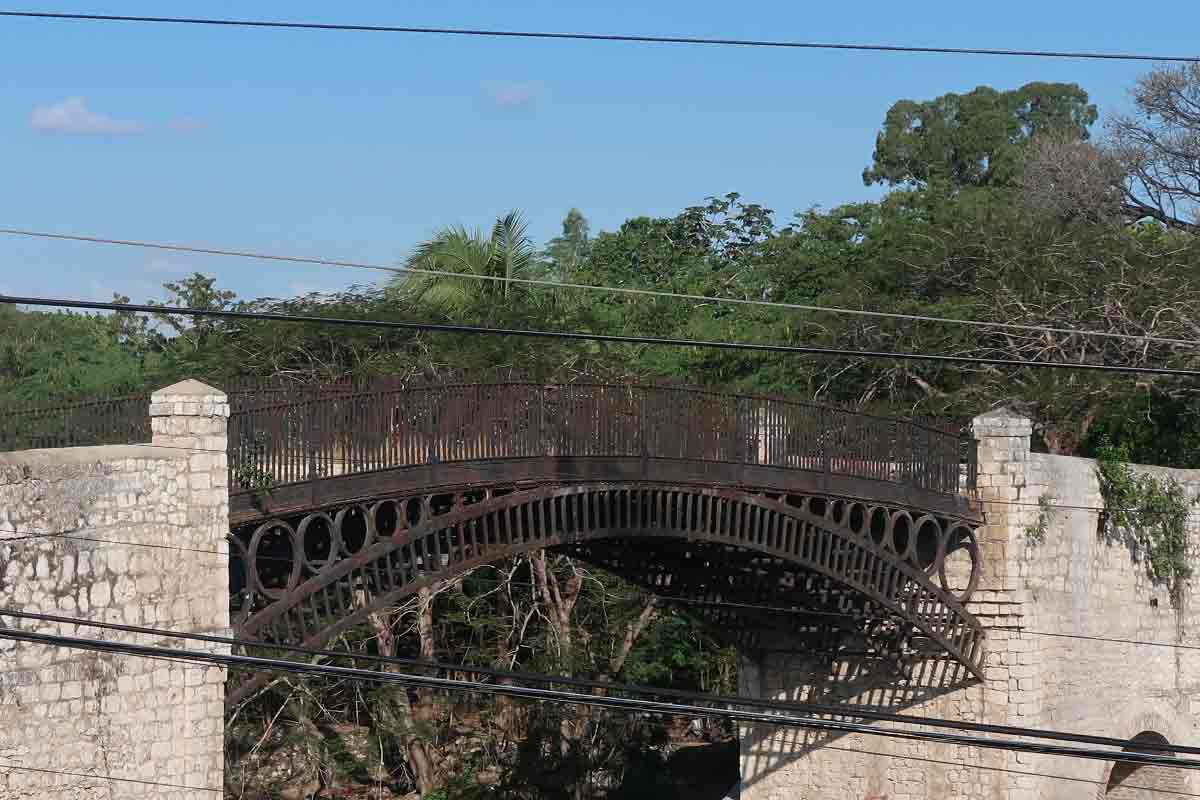 Places in Jamaica, such as Port Royal and Kingston, had always overshadowed Spanish Town in terms of commercial importance, this is still the town where the evolution of modern Jamaica took place.
In its prime, Spanish Town was an incredible metropolis with a lot of grandeur that has since been lost.
For example, the Spanish Town Iron Bridge, which I'd pass by every morning, was erected in 1801 and was made in Rotherham, England. It's one of the first iron bridges in the Western hemisphere.
Spanish Town remains one of Jamaica's largest urban centers, so there's still lots to see from a heritage perspective. Despite its troubles with poverty and crime, the area is steeped in Jamaican and English history.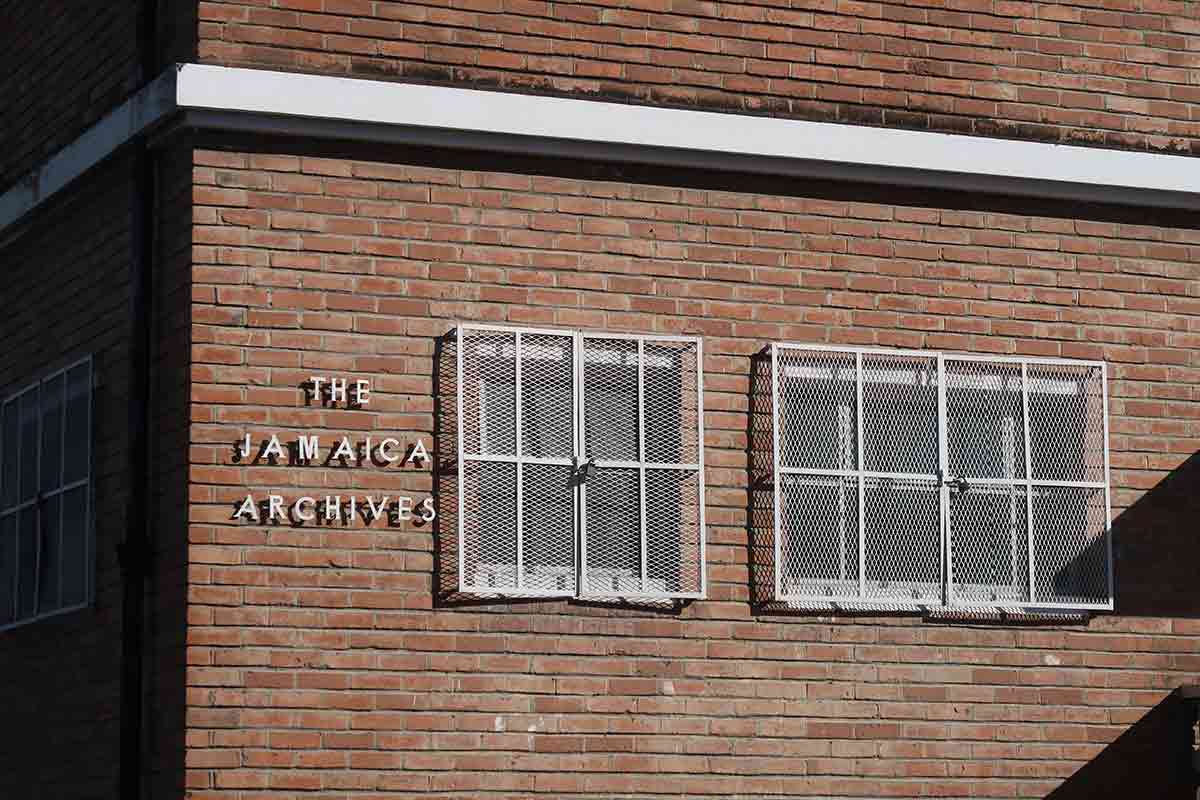 Take the St. Jago De La Vega Cathedral, for example, is the oldest church in Jamaica built in 1714. Then a stone's throw away you have the Rodney buildings and the town square.
Then you have the Jamaica Archives building which is where many important historical documents and artifacts are preserved.
They do an outstanding job of processing and digitizing priceless historical documents which otherwise would have gotten lost or dumped.
Is Spanish Town Safe?
In 2010, Spanish Town was considered to be one of the most dangerous places in Jamaica. In 2010, one resident was even attacked by a ghost.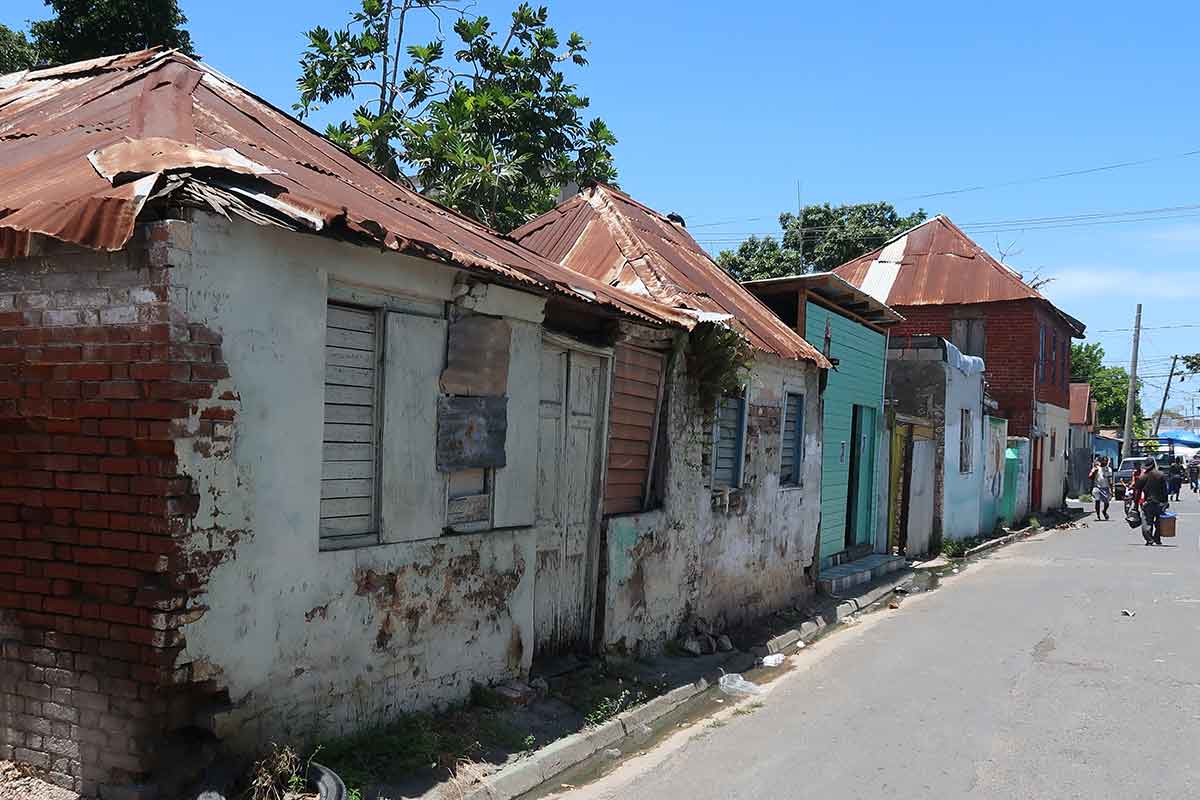 Not to mention, violent crimes and property crimes were very common, so the area became known for high levels of crime.
Though things have relaxed, the reality is that Spanish Town is not the safest place to visit in Jamaica. Your reason for visiting should be valid.
If you want to take a heritage tour and visit the highlights, you'll enjoy it, but keep your visit short and take safety precautions all the way.
Spanish Town Crime Rate
To help you have a better understanding of the levels of safety in Spanish Town, I'd like to share some statistics.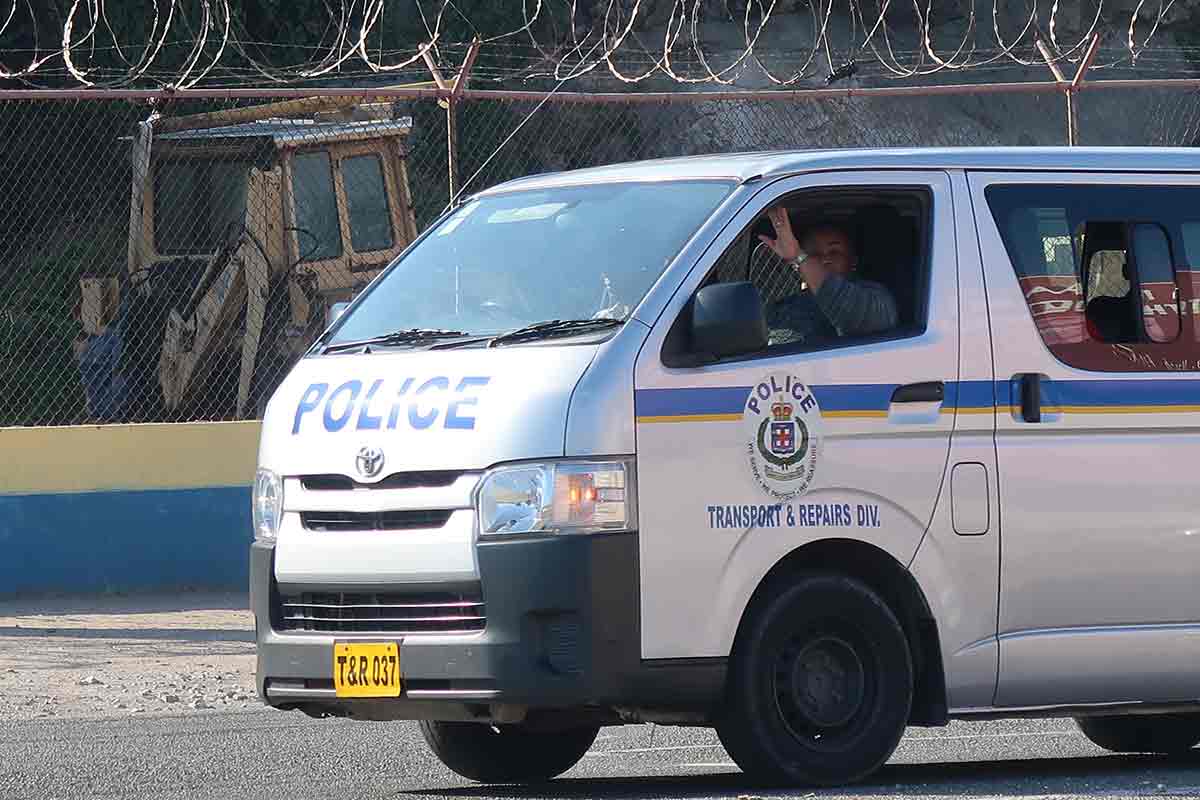 According to Numbeo, the level of crime is very high in this city, so that's something to keep in mind. The risk of muggings, robbery, theft, assault, and even armed robbery is high.
So, is Spanish Town safe? Again, no. However, is moderately safe to walk around during the day, so you can visit and stick to exploring in the day.
Places such as the town center are very hectic so you'll need to prepare yourself and I would have something specific to do or see there, such as the Rodney buildings so you're not seen to be looking lost.
Things to Do in Spanish Town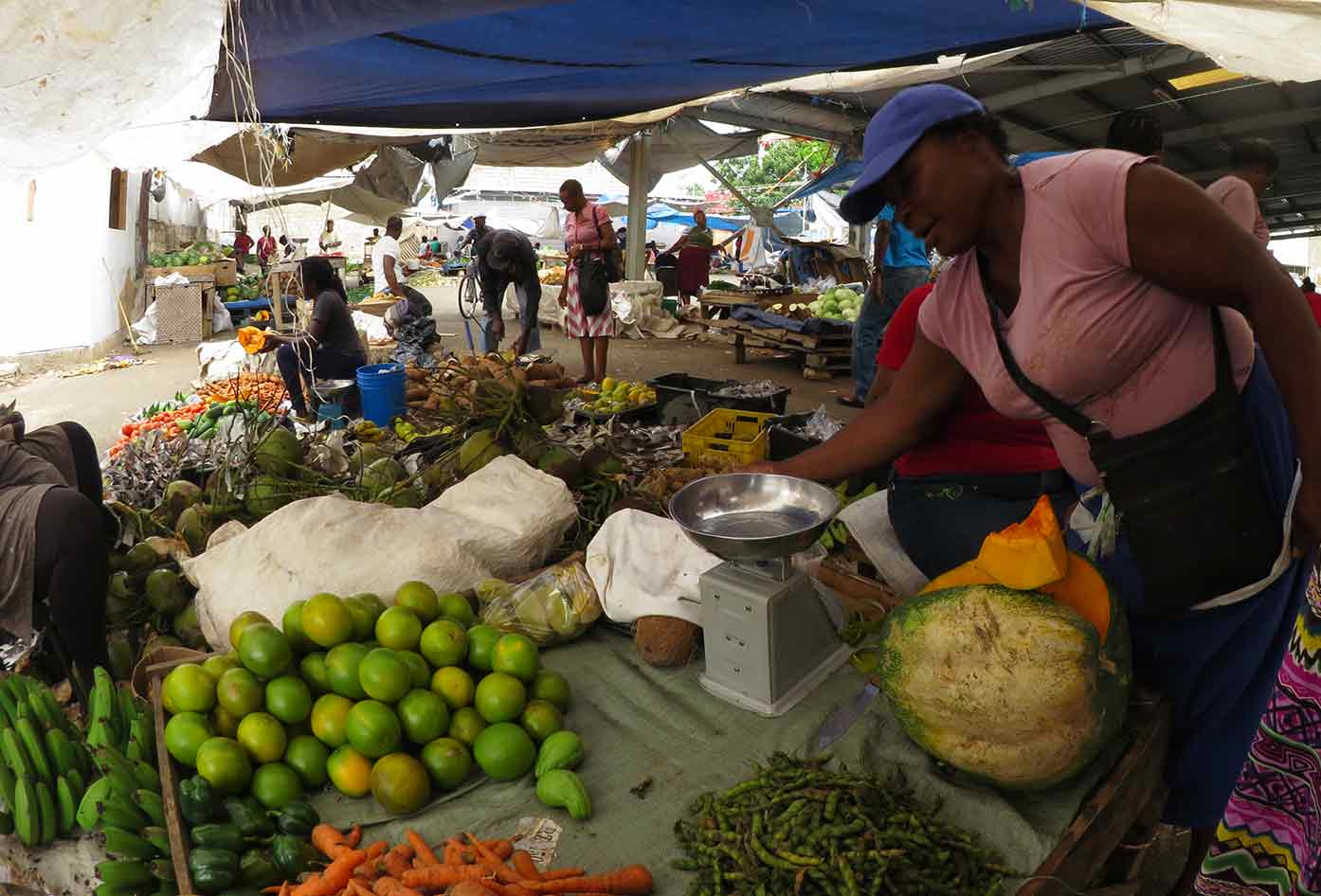 Though safety in Spanish Town is not high, there are many things to do there. To help you narrow things down, here are my top 4 suggestions:
Cathedral of St. Jago de la Vega: The Cathedral of St. Jago de la Vega is a big part of the history of the city because it was the establishment of the English church. It's a great place to visit!
The Jamaica Archives: The Jamaica Archives building may not look like much on the outside, but it's home to some of the most important documents in the history of Jamaica.
Spanish Town Market: Every Saturday, the Spanish Town market comes to life with vendors of all kinds. It's the perfect place to enjoy local fresh fruits and delicious food, and get souvenirs!
Hellshire Beach: Hellshire Beach is closer to Kingston but it's the nearest beach in Spanish Town. So, if you need some sunshine and water while staying in this city, this is where you can go.
Where to Stay in Spanish Town?
Since Spanish Town is not a safe place to be wandering around checking out tourist attractions as you would in parts of Montego Bay or Negril. I recommend you avoid staying near the center of town. The best option is to stay in Kingston, which is safer and very close to Spanish Town.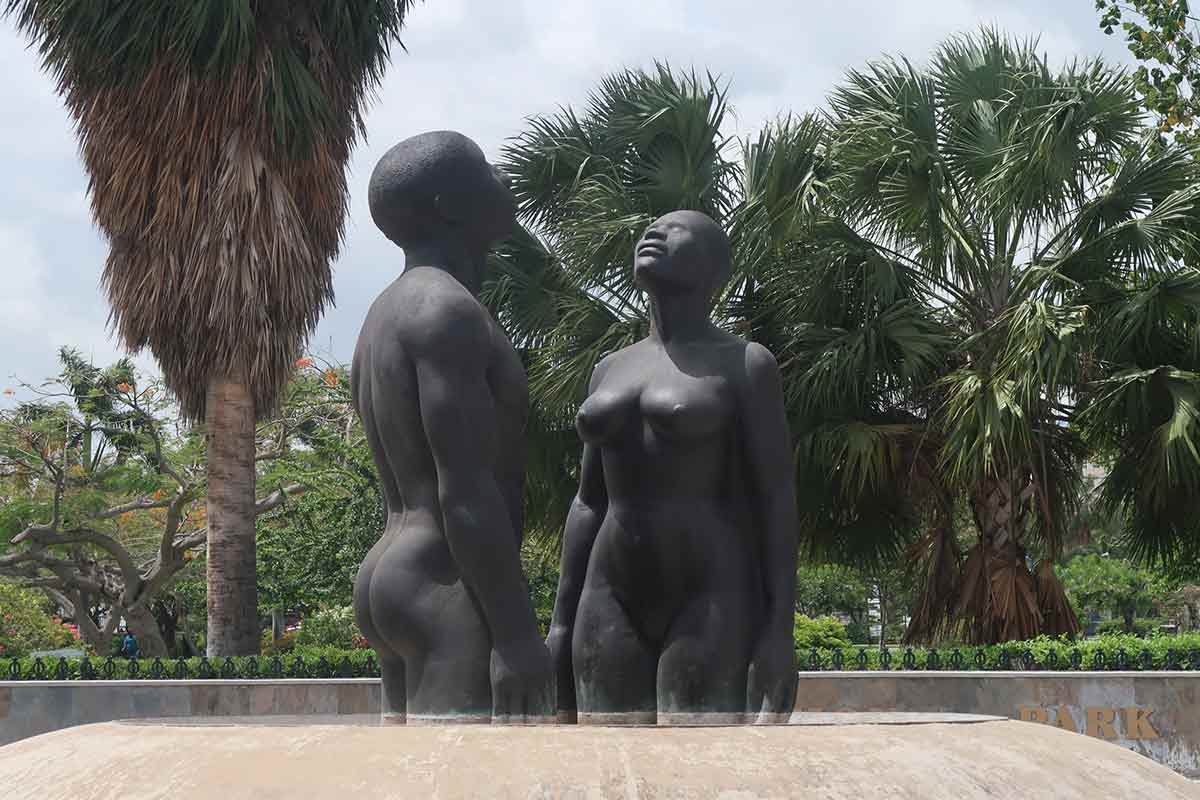 That way, you can go to Spanish Town during the day to explore and sightsee and spend the night at a recommended hotel in Kingston.
Statistically speaking Kingston is dangerous and as a first-time tourist you should be wary of this, but depending on where you stay, where you go and who you meet, you can have a pleasant stay in the island's capital.
In most cases, I wouldn't recommend staying here but sites such as Booking and HostelWorld will make it easy for you to book your stay.
Here are some of the best accommodation options:
Jamaica: Travel Safety Tips
For tourists, Jamaica is a relatively safe place to visit but some cities are safer than others. Overall, it's important to follow basic travel safety tips.
⤵️ Here are some useful tips to help you on your journey:
Avoid walking around at night, especially not on your own.
Don't flaunt your valuables when you're out and about.
Leave expensive clothes and jewelry at home.
Don't give any personal details to strangers.
Don't use taxis that don't have red number plates.
Backpacking alone here is not a good choice.
Avoid bad neighborhoods.
If you get mugged, don't resist.
Keep important documents, such as passport and ID, safe.
Only carry what you need.
Follow these basic tips and you'll have a good experience in Jamaica. Do your research, prepare, and take care of yourself.
Getting from Spanish Town to Kingston
Going from Kingston to Spanish Town and vice versa is very easy.
You can travel by bus, which is a direct route and a 36-minute ride! Or, take a taxi, which is a 26-minute ride and costs around $50 or less.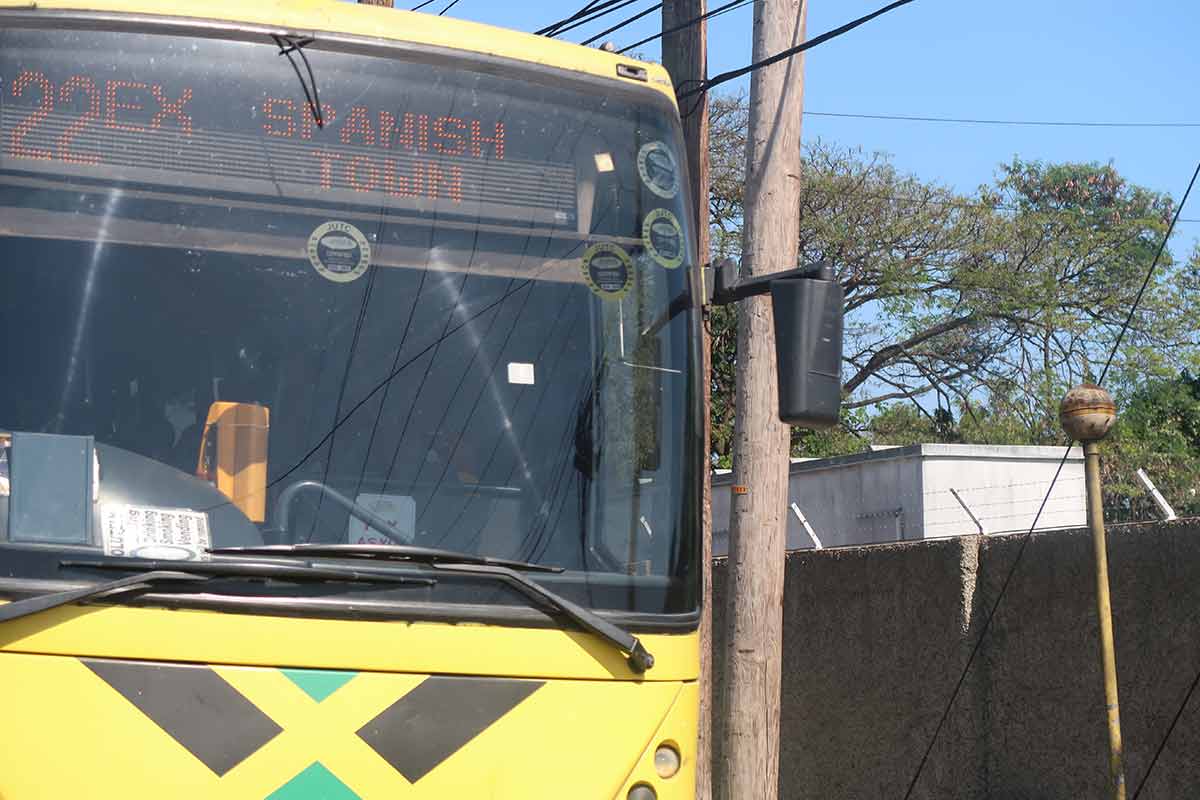 Though you can rent a car and drive there, it's not recommended because car theft is common in Spanish Town. Traveling by bus is the cheapest because it will only cost a dollar. But I recommend using a taxi.
From the airport the taxi driver while more than likely try to overcharge you. I have written a guide on taxi safety in Jamaica so you can get a better idea of what to expect when using taxi while on the island.
Got Travel Insurance for Spanish Town?

Designed by travelers, for travelers, World Nomads covers more than 150 adventure sports and activities so you can explore your boundaries.
Is Spanish Town in Jamaica Safe?
Spanish Town is not safe, unfortunately, but of course, you can visit during the day and explore what it has to offer although you will quickly realize that there is not much on offer for the average traveler.
Take safety precautions, always be aware of your surroundings, and make good choices about who you decide to travel with.
Avoid traveling alone and plan your day well to avoid being in Spanish Town after sundown. That way you can avoid the high risk dangers.
See this guide to learn about more dangerous places in Jamaica so you can decide where to go and were to avoid while on the island.
📌 Like this article? Pin it…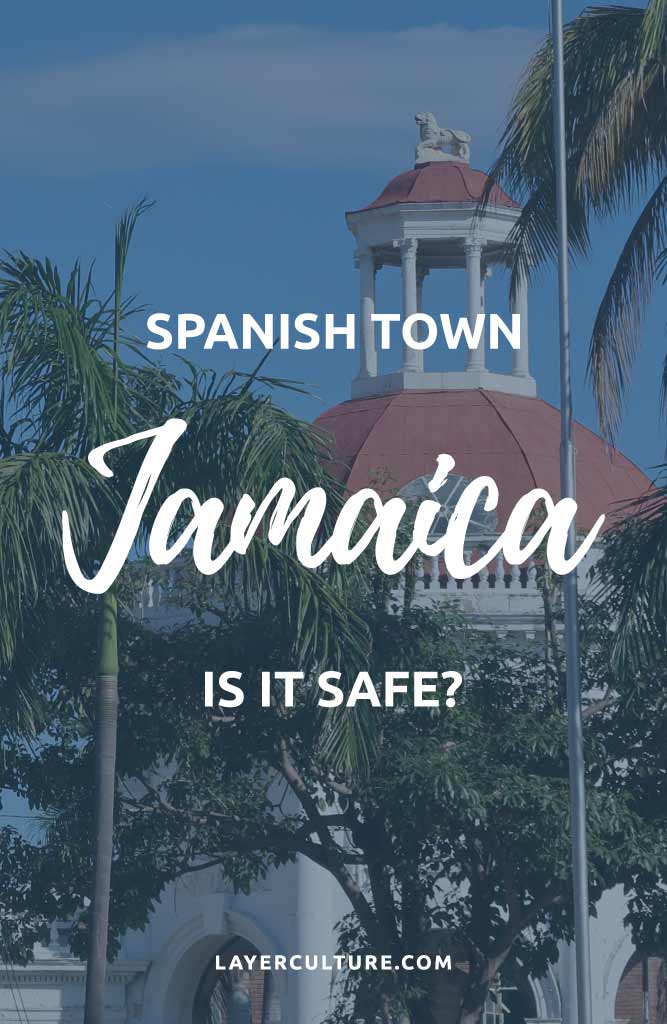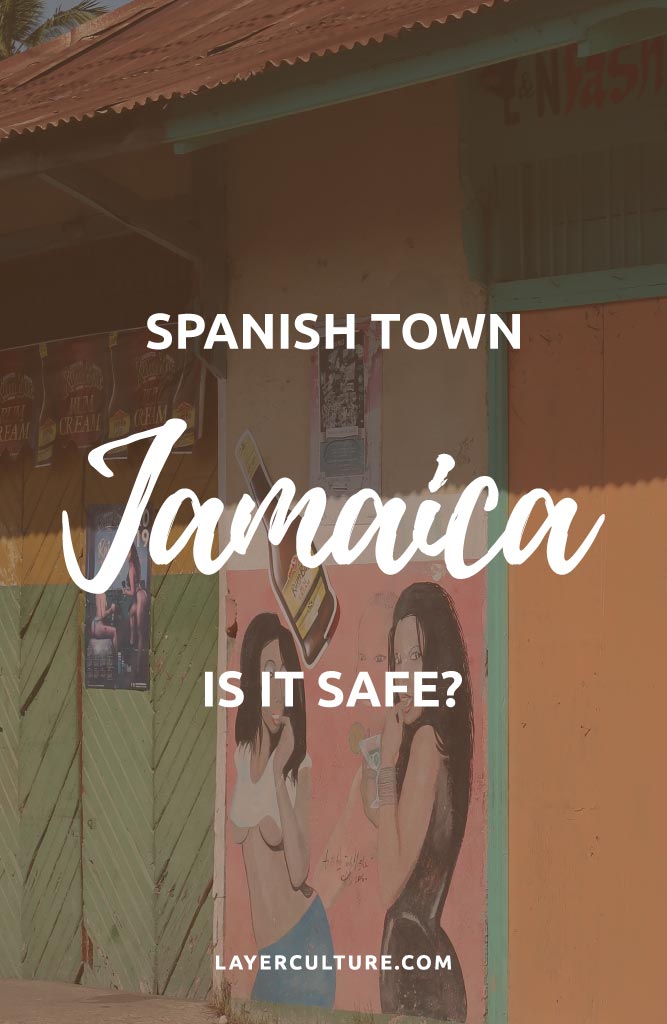 Did this guide help you plan your visit to Spanish Town in Jamaica?
💬 Leave a comment below or let's start a meaningful conversation…
---
"Dear friend! Some links in this post contain affiliate links. Meaning, if you click through and make a purchase, book a hostel or sign up for a tour, I may earn a small commission at no additional cost to you. Your support means a lot and helps me to keep traveling and maintaining the quality of this site for you."