Do you find your day-to-day existence becoming increasingly dull?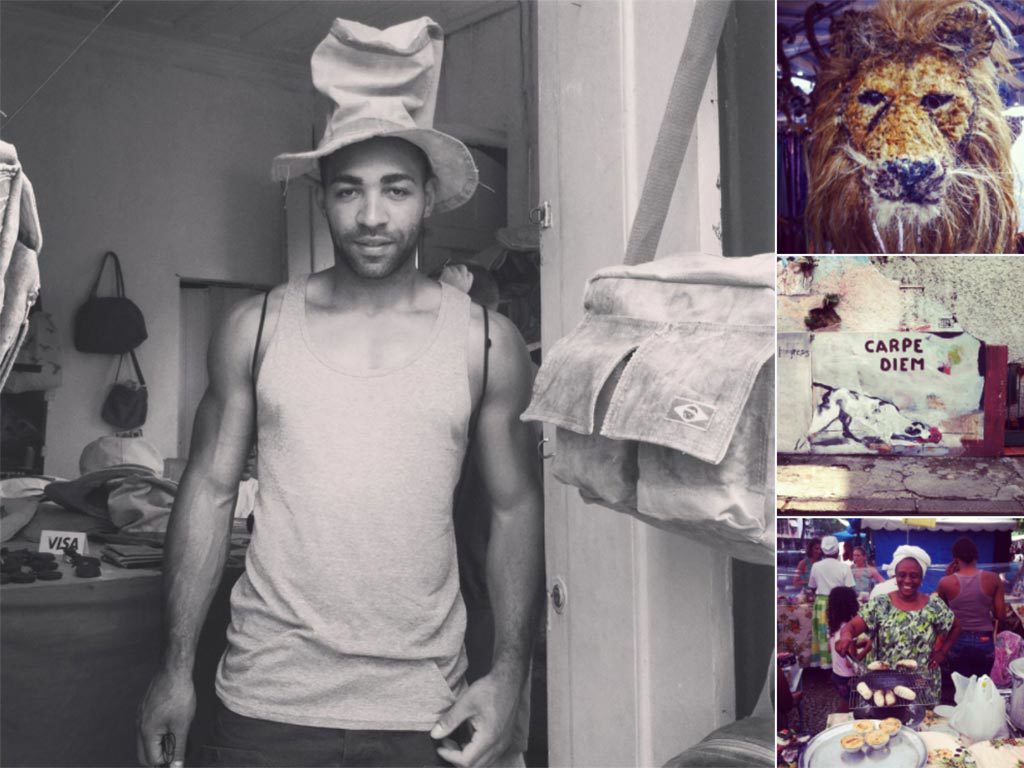 If yes… Then, cultural travel might be just what you need.
The idea of cultural travel first came to me when I traveled to Rio de Janeiro in 2012. Since then, I've simply not stopped talking about it.
Cultural Travel
Since I decided to travel to South America alone and take on the risk of adventure, I've built a whole new world for myself.
I made new friends and started a new family circle; all while moving across Latin America; the place that I now call home.
What is Cultural Travel?
Cultural travel is all about emphasizing real-life experiences in a foreign country.
One of my main objectives as a cultural traveler is to become a part of the culture that I visit.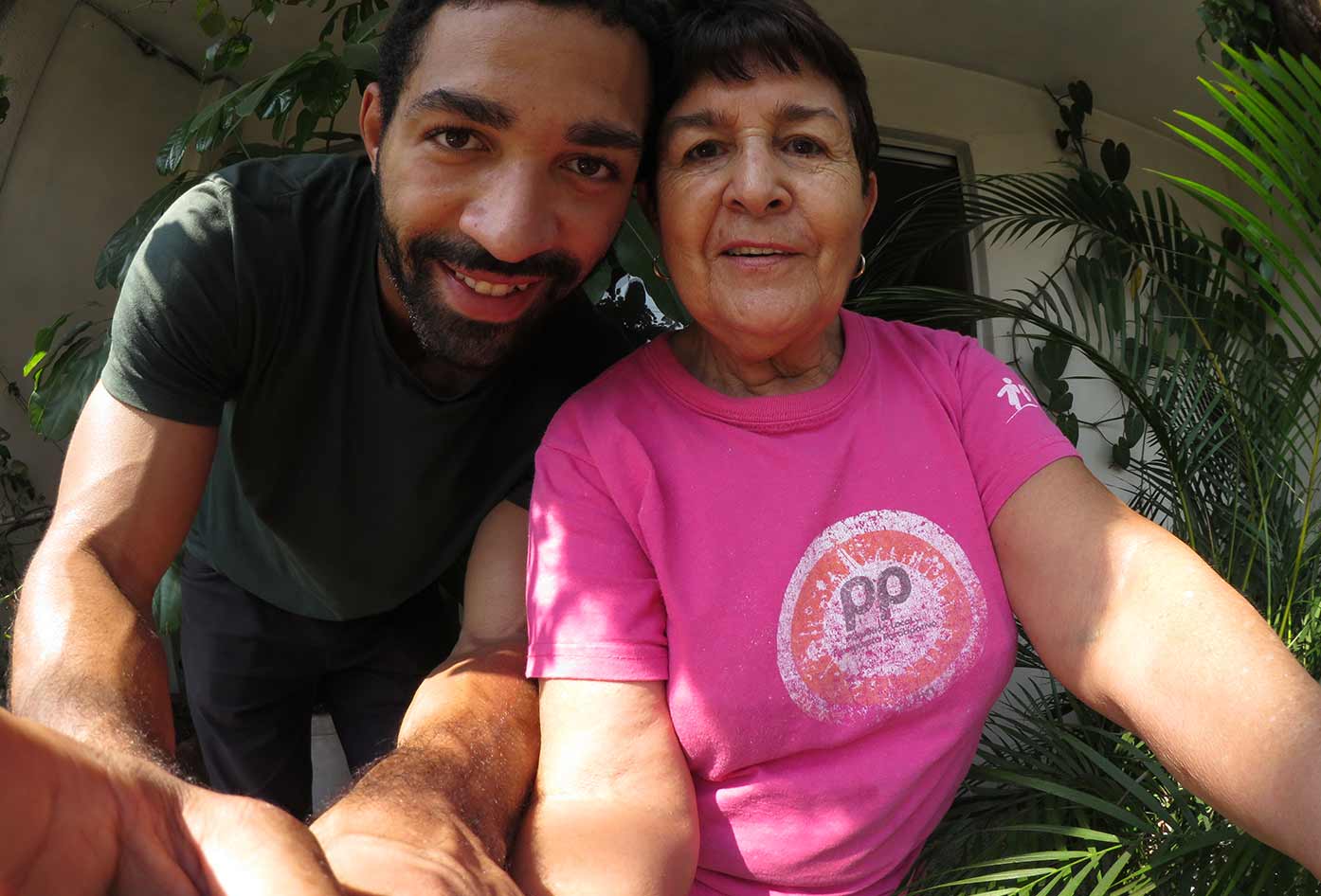 Doing this style of travel over the years has lead to a massive change in my life. It, not only lead me to move to South America but completely transform the way I move around as a backpacker.
For me, cultural travel is a type of travel that stems from a deep interest in people and foreign cultures.
What Makes Cultural Travel So Special?
Well, for one, it's great to be able to go on holiday and take in new parts of the world. Rather than a drunken week away with your friends.
And let's be honest, where you do much the same things as you do at home but in a sunnier climate.
You'll broaden your horizons, introduce yourself to new concepts, and open your eyes up to the rich potential of the world around you.
Cultural travel also gives you a chance to be more creative.
What are you passionate about?
Doing something you're passionate about, It's what everyone wishes they could do, or, could have done at some point in life.
I started doing all this by managing my own projects, (think blogs) and learning how to build a sustainable income online.
Reject your fears, you can easily buy tickets to Uruguay, one of the safest countries in South America, as a starting point if you're so worried about it.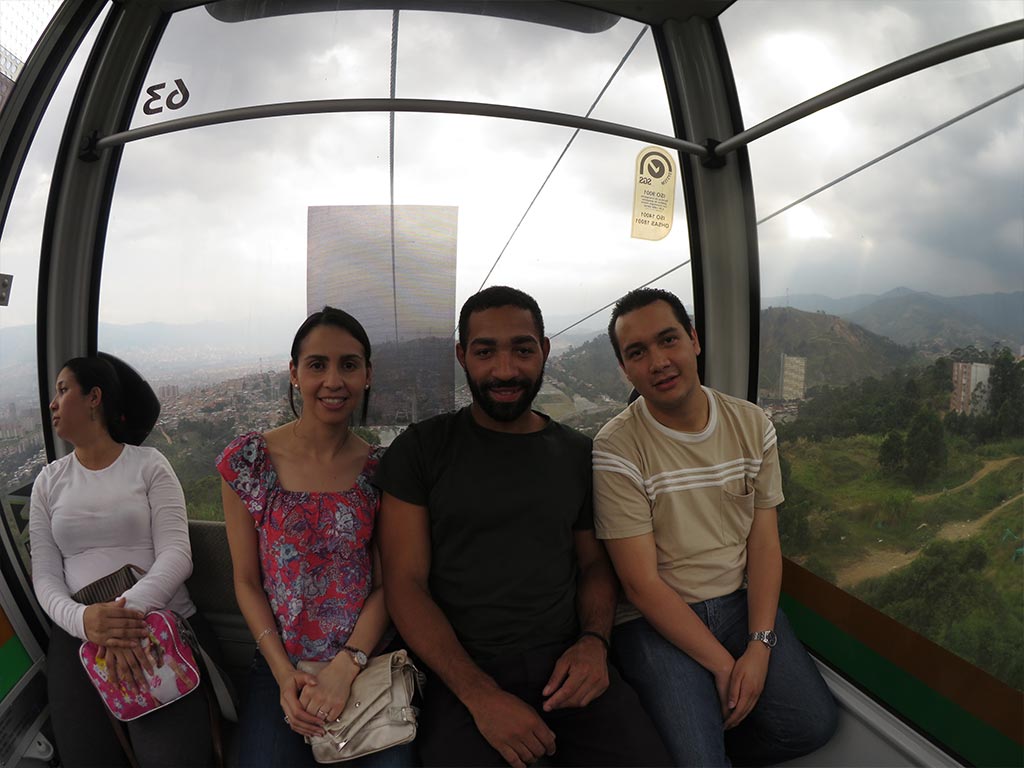 Why Backpacking in South America?
Ask yourself the following – how much do you push yourself in life?
Are you pushing yourself to do something memorable? Or are you happy with the same old, same old?
I was the former, and if you are too, then cultural travel can be the beginning of a whole new lifestyle… far more ambitious and courageous than the past!
How Cultural Travel Could Help you!
If you are sick of the same old routines and lifestyles, then cultural travel can help you to live life on your own terms.
Don't wait for the lads to catch up with your ambitions; grab the world by the scruff of the neck and learn how to get started with cultural travel.
This will change your life!
Think you're too old? I was 24 when I first began my cultural travel journey, and I wish I'd started even sooner.
It's the perfect chance to 're-brand' who you are and what you stand for.
Also, you'll get to take in unique cultural sites that your current path will never take you. Look at me, I went to school in Guatemala.
I've also visited one of the Seven Wonders of the World, Iguazu Falls, and don't intend to stop there – nor should you!
Don't wait for the right time to start; today is the right time.
After spending tens of thousands of dollars on travel experiences to date. I do not regret spending one cent and if anything, I wish I had been less frugal in some circumstances.
---
---
It is safe to say that I have managed to live comfortably throughout this whole journey, despite setting out with just $2,000; and to be honest, you don't even need that much!
Cultural Travel in Latin America?
Initially, the Latin American Culture had stood out to me and as I delved deeper into the Latin world I began to cherrypick countries.
After researching tribes that I felt more connected with, like Brazil and Colombia.
I began to reach out to people and put my travel plans in place.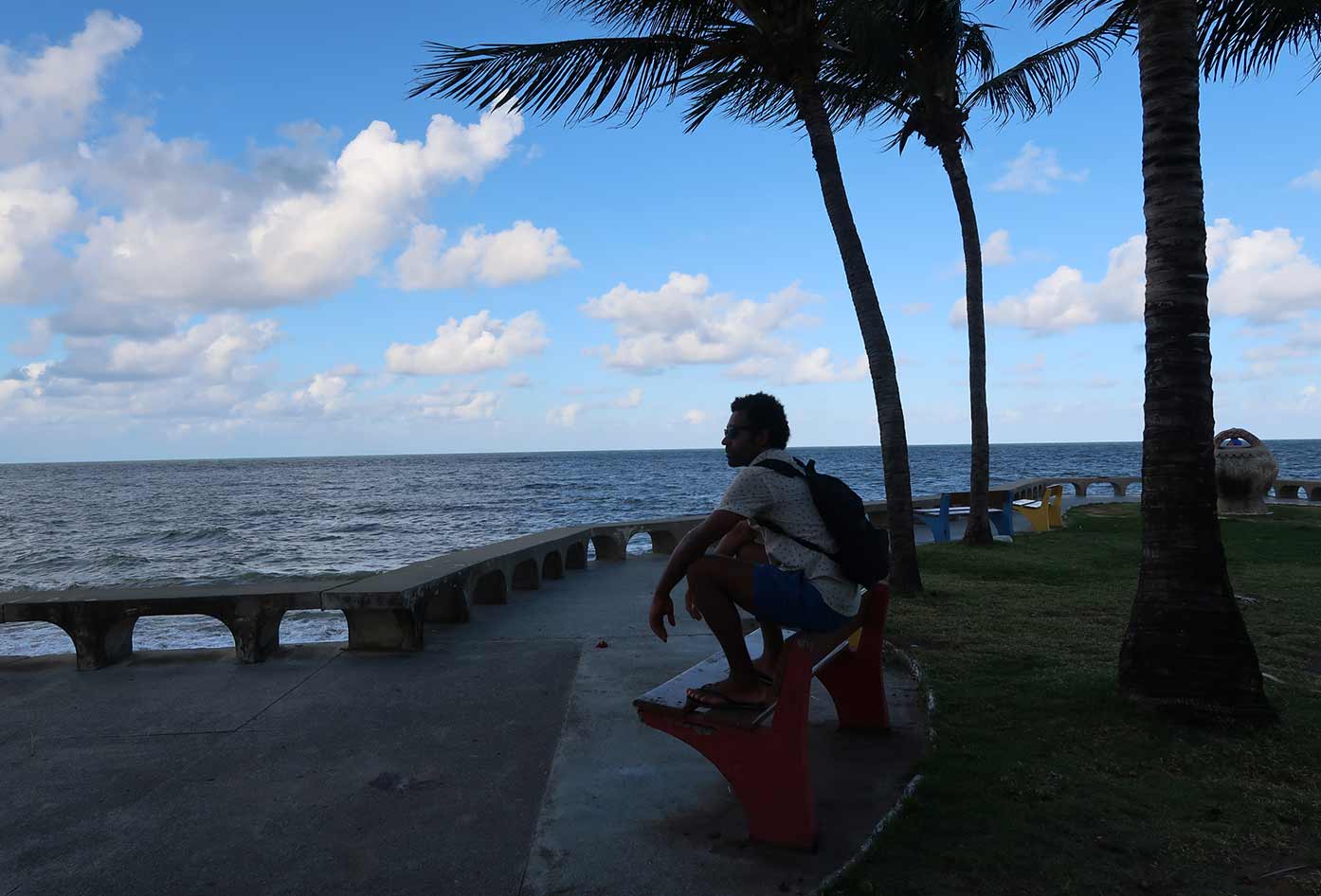 One reason I put so much emphasis on meeting locals, doing home-stays or find ways to stay with families, is because I have found it the fastest way to get involved with cultural travel.
One of the most important things to measure your cultural travel success os how much of your home life your carry when you travel to a new culture.
Travel with less, be more
This is one of the reasons I advocate traveling light on many of my trips, whether the focus is solely backpacking or if I'm engaged in cultural travel.
Having less worldly possessions and home comforts forces me to work with the new that I am being presented with.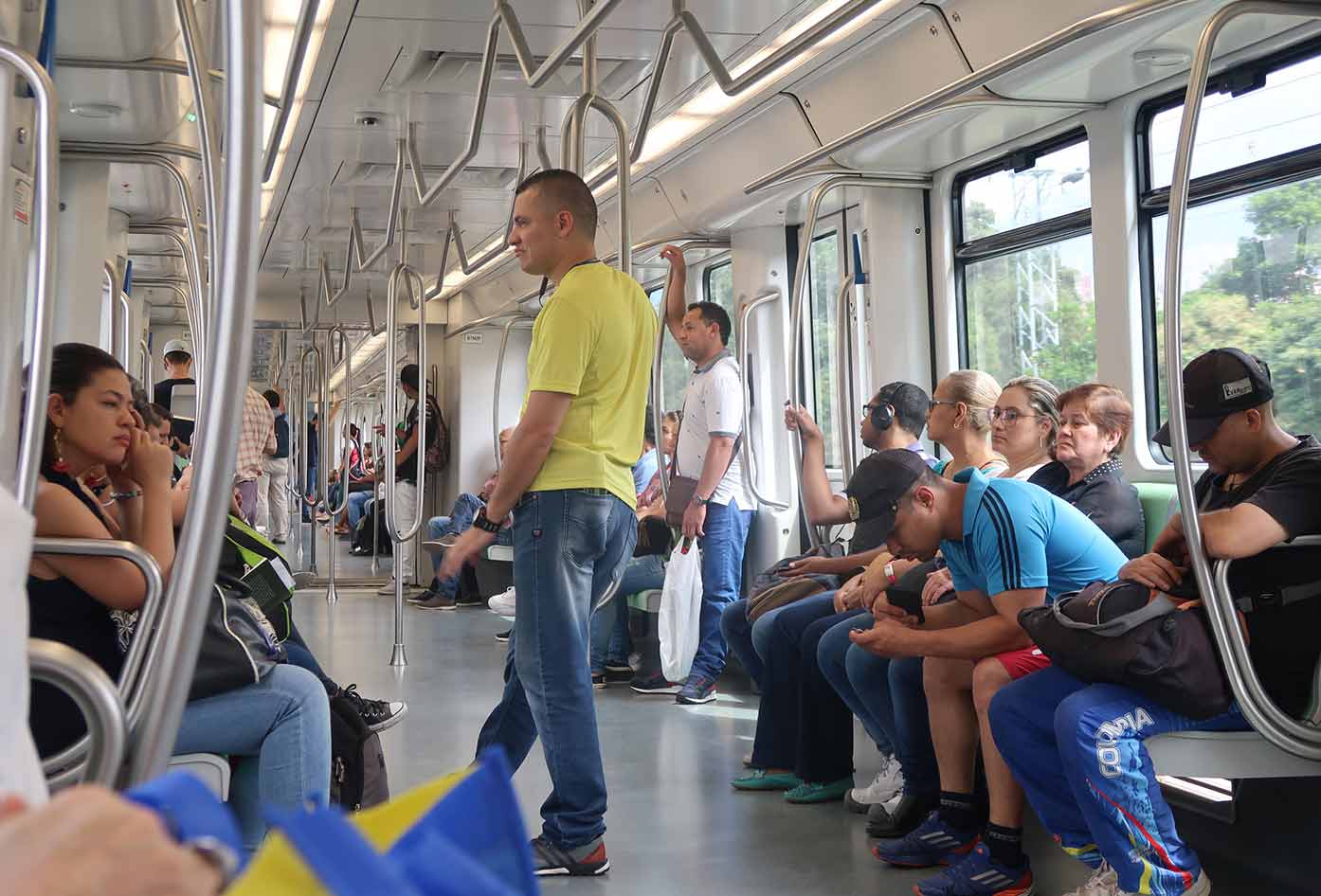 If anything I will carry a device that can only enhance my experience. For example in Colombia, I have an Aeropress with me.
This is a tool that I carry so I can enjoy the coffee by brewing it at the optimum temperature and enhance its flavor.
Cultural Travel Colombia?
Cultural travel in Colombia where coffee is a daily ritual amongst millions of local people. I've met people on local farms and even done coffee tours in Colombia.
When I carry my Aeropress to Colombia it actually creates a great talking point for me when people ask me what it's for.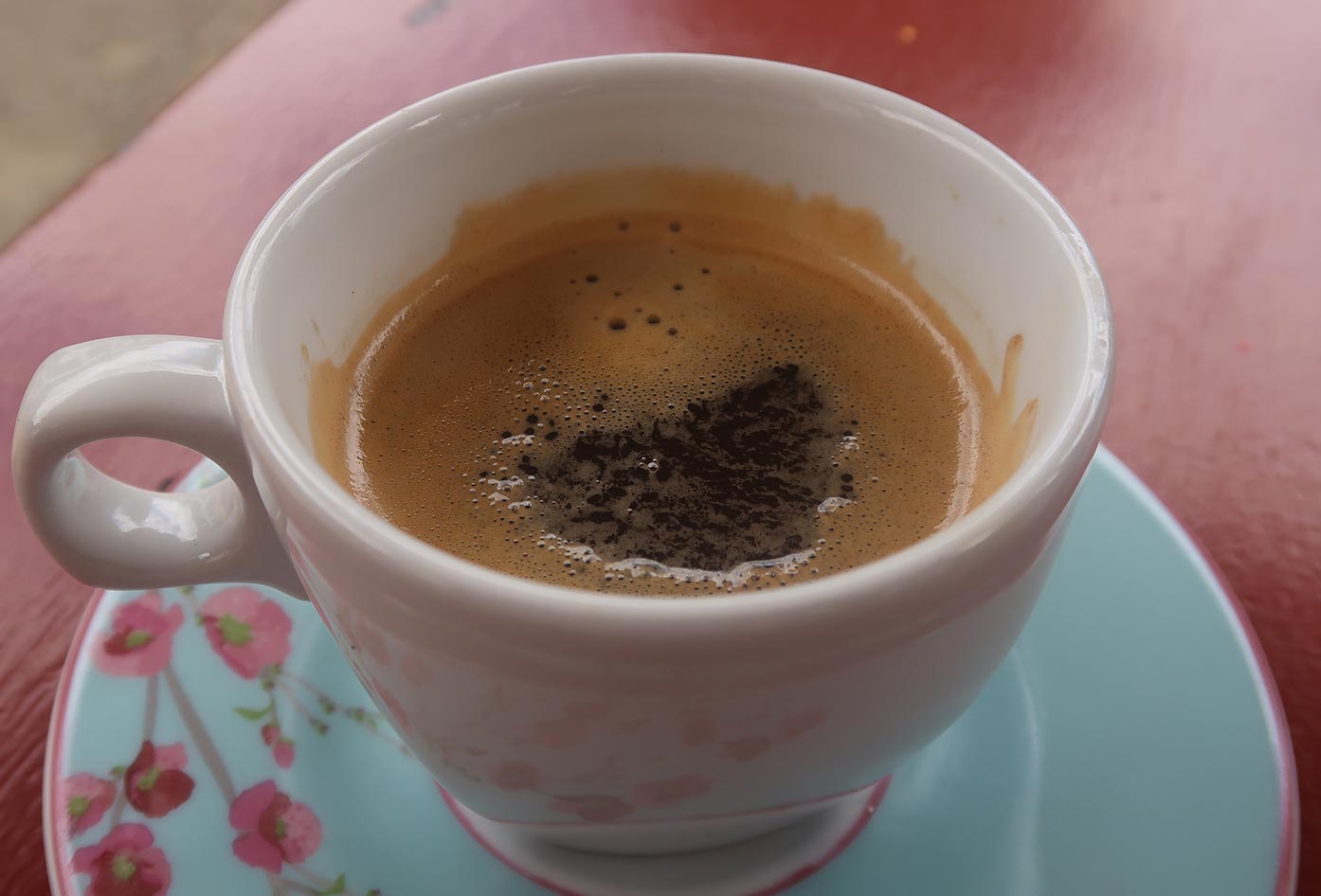 I can then go on to talk about how much I love coffee etc.
One may think that by exploring the  'layers of culture' i.e places and festivals, eating local food, and visiting ancient ruins that it is classed as cultural travel. 
Cultural Travel Vs Normal Travel
On the surface level, it really does feel like it, you can go on a tour and feel like you have had an authentic experience.
The reality is that many of us travelers who engage in those types of activities forget that they are designed for tourists.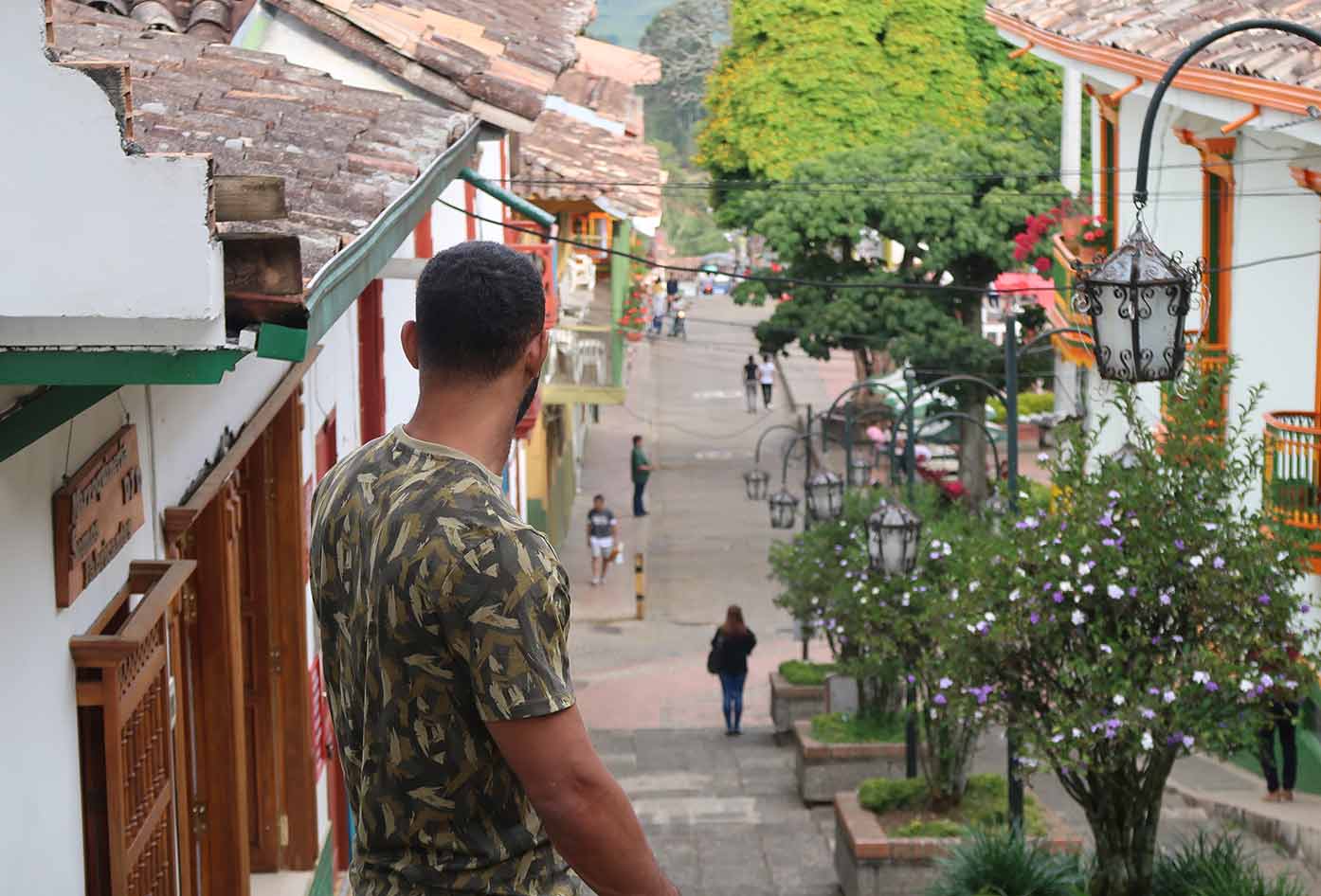 Not only that, they make up a big part of a county's tourism that the locals rely upon so much.
So, in many cases, you become a walking wallet, or that is how the local people working may perceive you in their mind.
In other words as a cultural traveler, I see a superficial experience that does not provide the same experience as becoming a member of the culture would.
Being a Conscious Traveler
This doesn't make tourism a bad thing. The idea here is to point out the main difference between engaging in normal travel or backpacking via cultural travel.
So, before you set out on your adventure consider cultural travel and how both parties could benefit.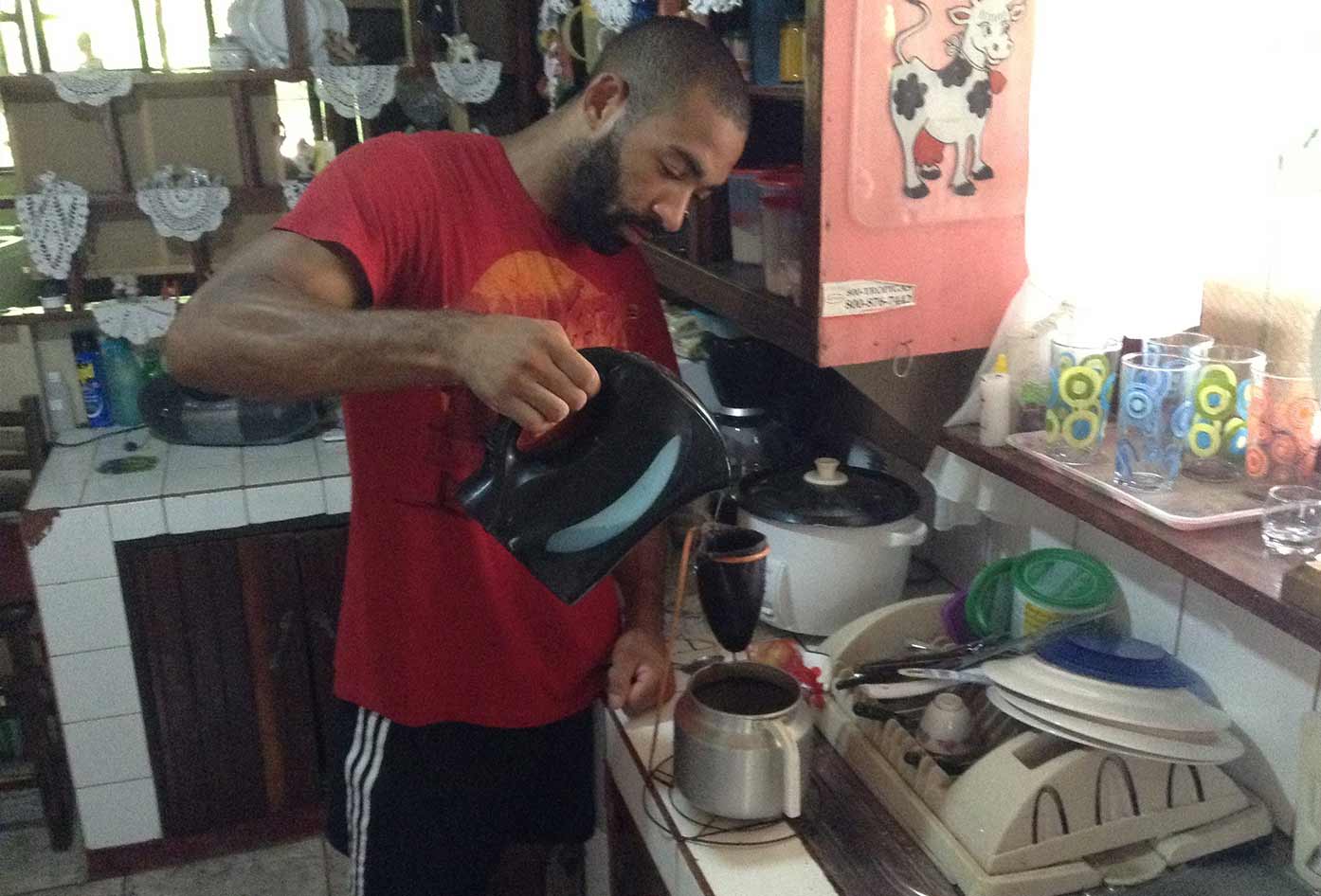 Can you mix cultural travel with regular backpacking? Sure!
When I first began traveling in Latin America I never did tours but over the year I have done more and more.
But I understand that when I'm on a group tour I don't feel like I'm experiencing life from within the culture. I'm visiting merely as an outsider.
Without cultural travel, I wouldn't have the connection I have today with Latin America.
Cultural Travel Advice
One important piece of the cultural travel pie is to develop a deeper understanding and appreciation of the place that you are going to.
I did this with Colombian Culture
This makes it more fun and gives various points of interest to build a connection to.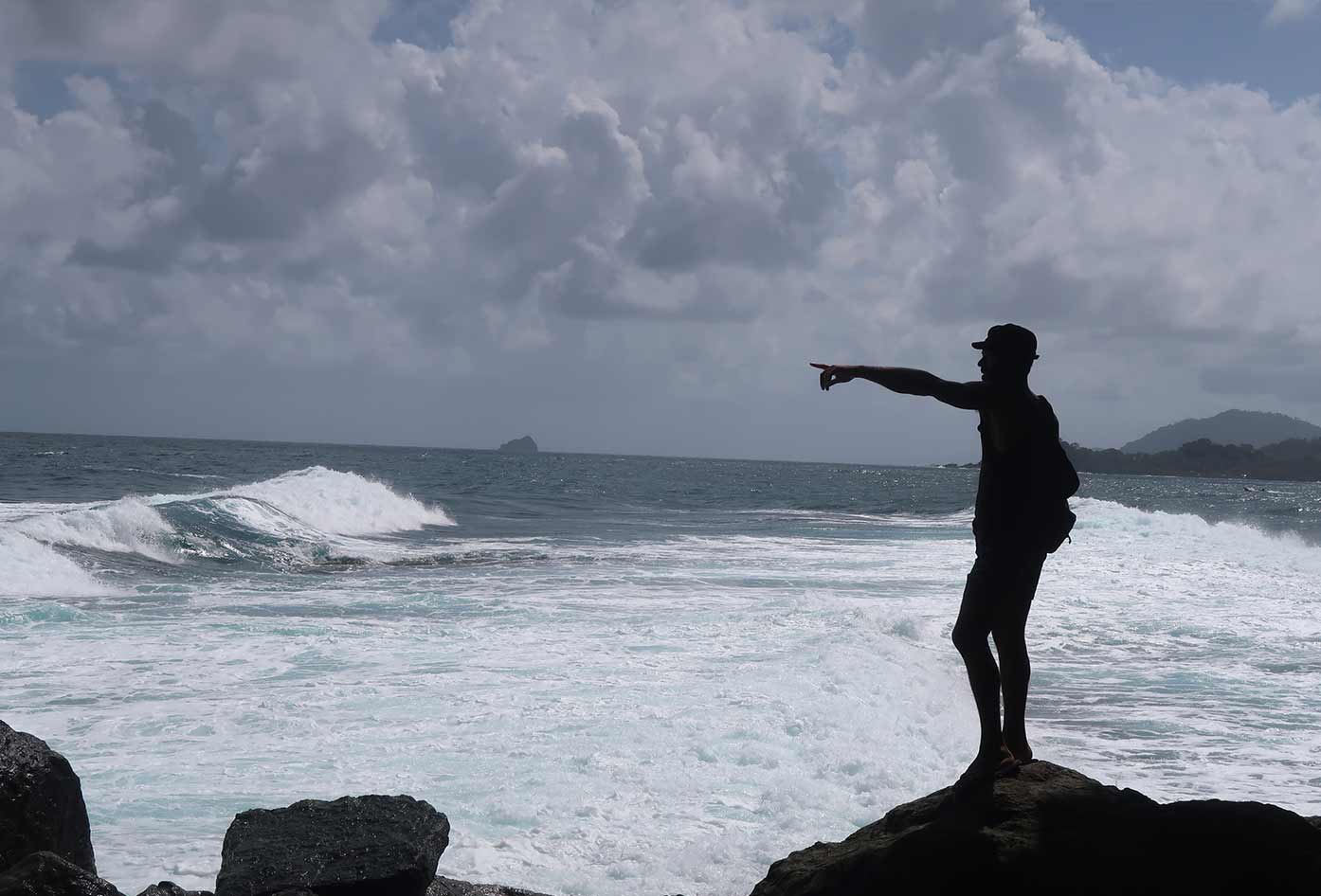 That way, you can then begin to experience your chosen culture from more of a locals perspective.
Cultural Travel: Ways to go deeper
Connect with people Read news / listen to radio / Read books & novels / Study in your chosen country / Look for jobs or volunteer 
There are some great books about South America to get you started.
Through these methods, you can begin to develop your own style of discovering the culture and explore Colombia's life simply by living through what you've learned.
Remember most people who travel only begin to learn about the lifestyle of a place once they get there. That is if they are lucky enough to get that far down the rabbit hole.
Cultural Travel in Latin America
Where would you like to go and see in Latin America?
I recommend that you start with places like:
However the list is endless; I can help you to find the perfect pathway to knowing where you want to visit, how to get there, and how to make your time in Latin America as uniquely enjoyable as it can be.
Whether planning a trip to Brazil or not, if you like that idea of being creative and chronicling your adventures, this is the way to do it!
Are you ready to give this kind of unique travel a go?
Then look no further. As part of my travel bible, you'll get all the info you need to head to Latin America and make a whole new life for yourself.
I did all this without any help; now, using my guides, you can answer all the questions you'd likely have been put off by before you travel to South America!
If any of the above resonates with you, then email me today – I'll be more than happy to explain further.
Otherwise, CLICK HERE to download my travel bible and take your Latin American dream further than ever!
📌 Like this article? Pin it…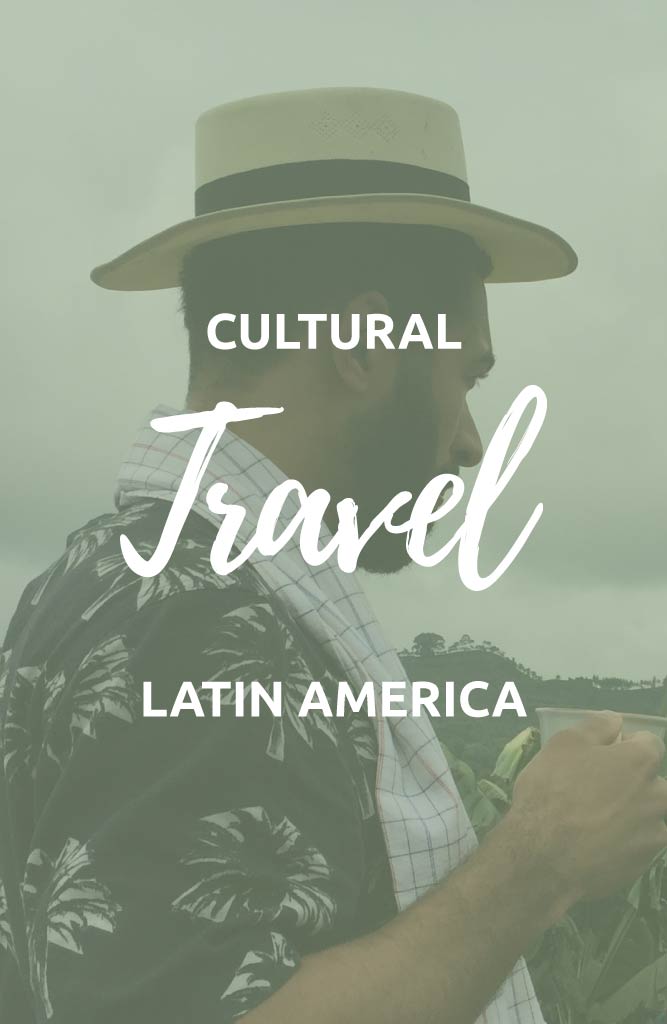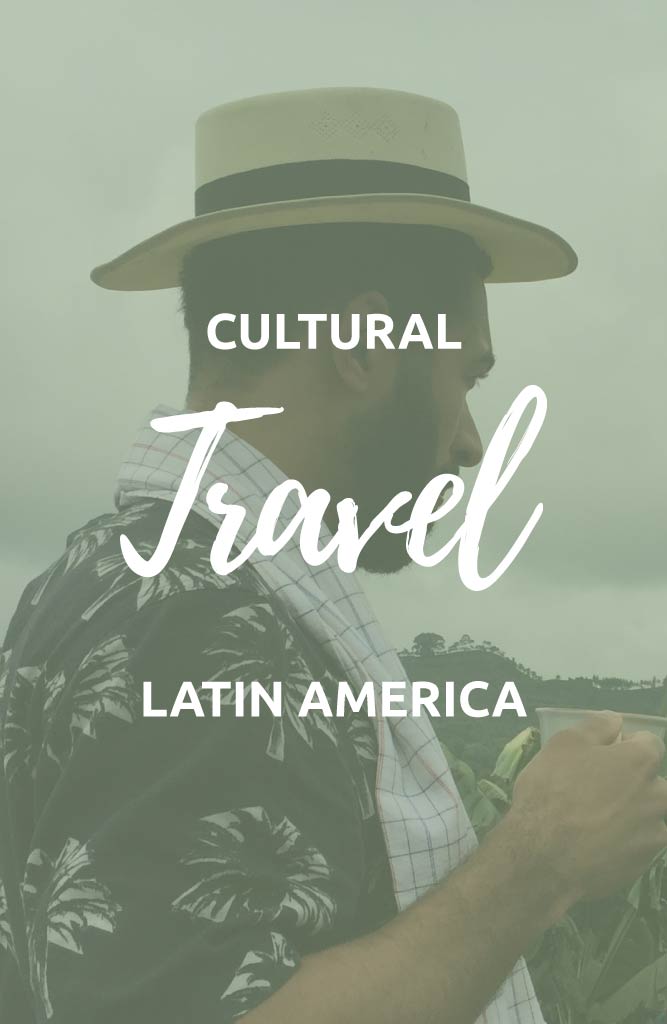 Now do you feel ready to get started with cultural travel?
💬 Leave a nice comment or let's start a conversation below!
---
"Dear friend! Some links in this post contain affiliate links. Meaning, if you click through and make a purchase, book a hostel or sign up for a tour, I may earn a small commission at no additional cost to you. Your support means a lot and helps me to keep traveling and maintaining the quality of this site for you."