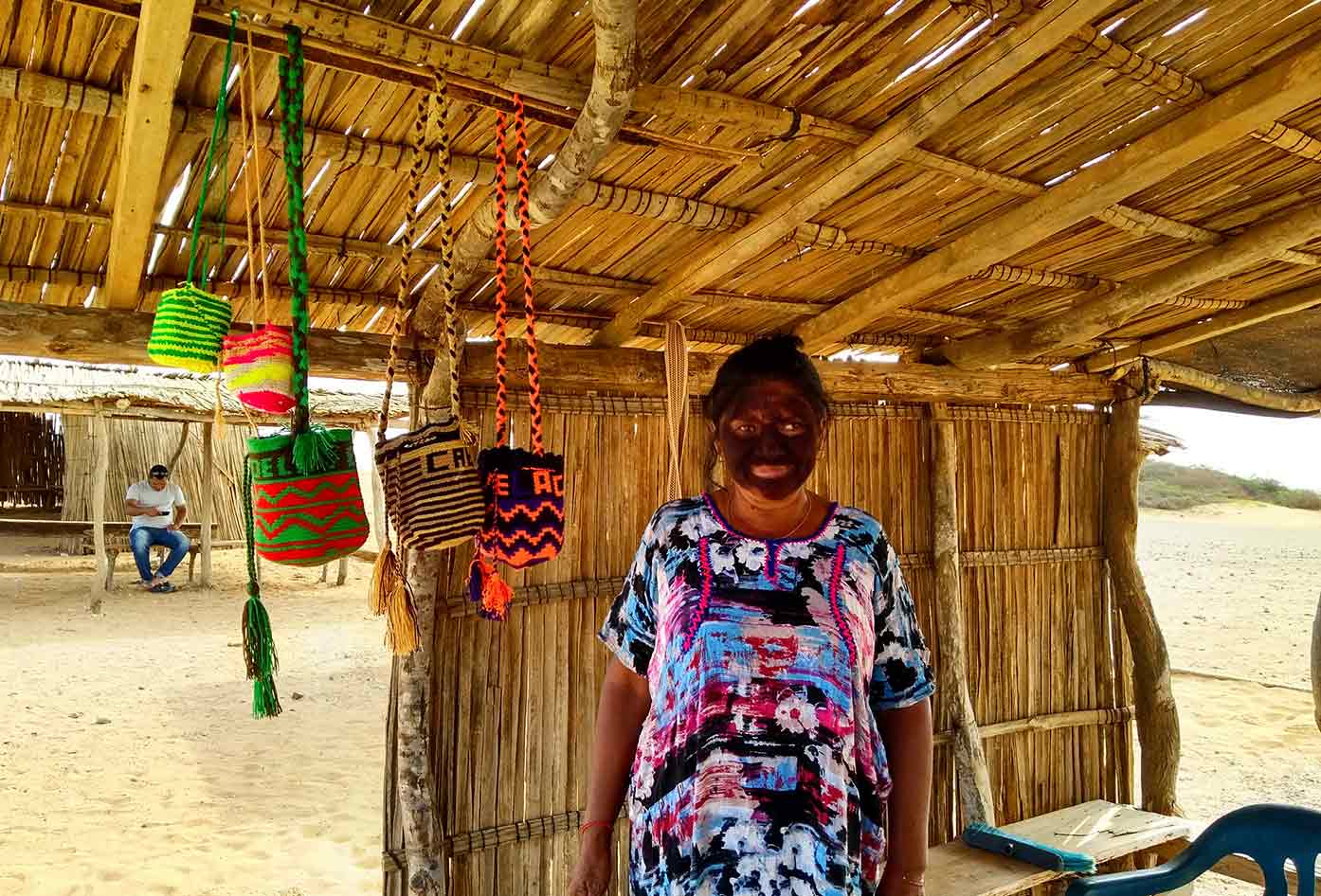 Welcome to this travel guide on backpacking South America.
South America still conjures mystical images and the unknown in many travelers' heads, with many seeing "the new world" as the greatest continent for adventure travel in the world.
We'll explore nine of the thirteen countries in this region, as the other four are difficult to navigate and thus will be saved for another time.
Firstly, I'd like to thank you in advance for choosing to read this guide
Learn more about this great continent, and how with a bit of planning you can see the best attractions by making the most of your time!
Backpacking South America
After backpacking both Central and South America, I want to make sure that this particular South America itinerary covers the most popular sights for backpackers and travelers to South America.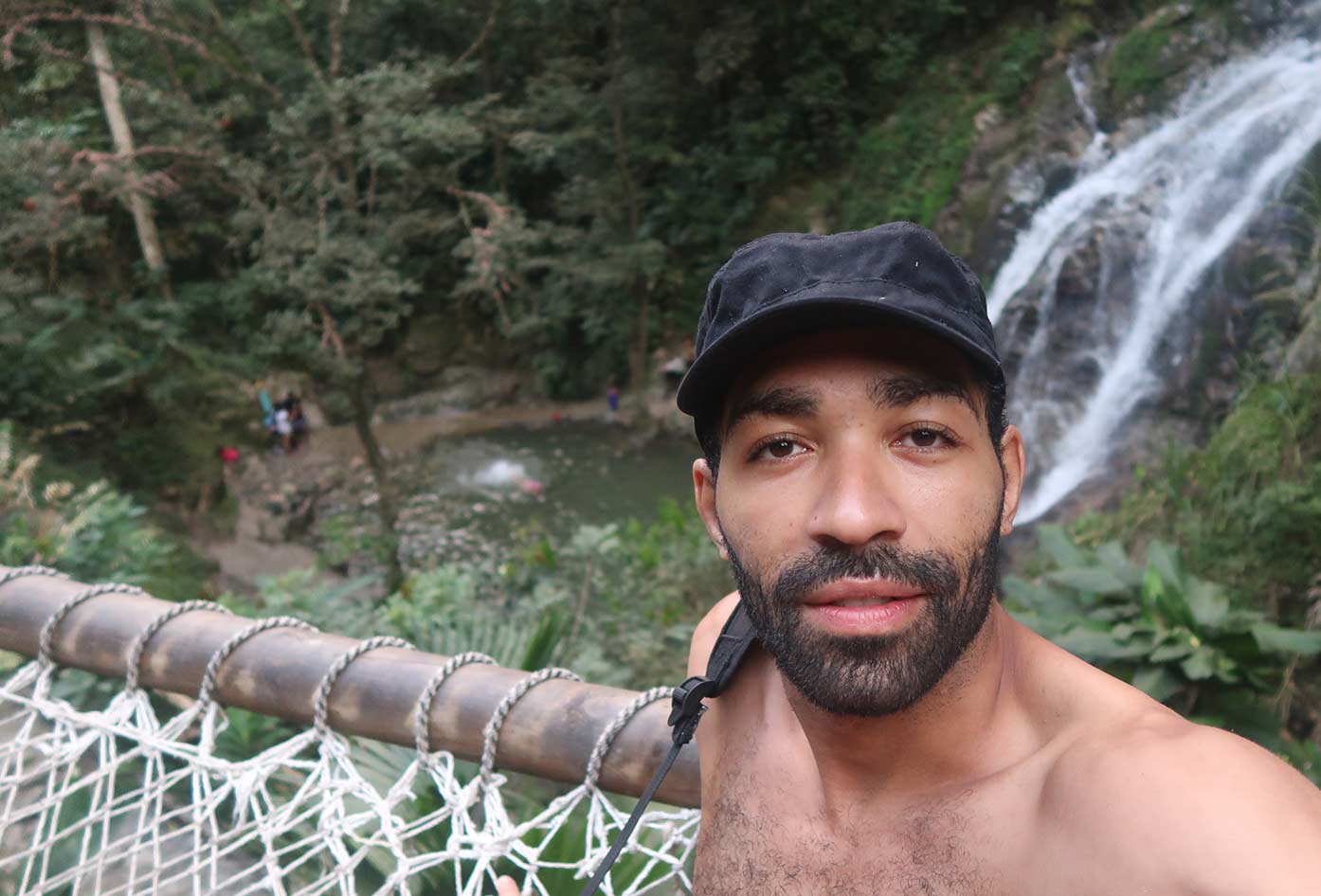 I want to get into the itinerary right away! But, let's start by going over reasons why traveling to South America is a great idea for anyone looking to go on a backpacking adventure and learn about the world.
Is South America worth visiting?
Let's not beat around the bush!
You're reading this guide, so it's likely you have the answer 😉
However, I digress!
The Quick answer: South America has everything!
The Long answer: With a continent so large and diverse, ranging from the varied flora and fauna of the Amazon, abundance of cultural heritage, and experiences to sci-fi film-looking landscapes.
There is no way that your interest couldn't be piqued by the sheer amount of things to do and see.
See popular visits like Machu Picchu, Patagonia, and the Galápagos, the continent offers the best off-the-beaten-path travel opportunities.
Not to mention hidden places like Tatacoa desert in Colombia too.
Even more so when you start to delve deeper into some of the more secluded countries like Bolivia and Paraguay.
South America is well connected to the rest of the world, with the most connected airports being São Paulo and Rio, Santiago, and Lima.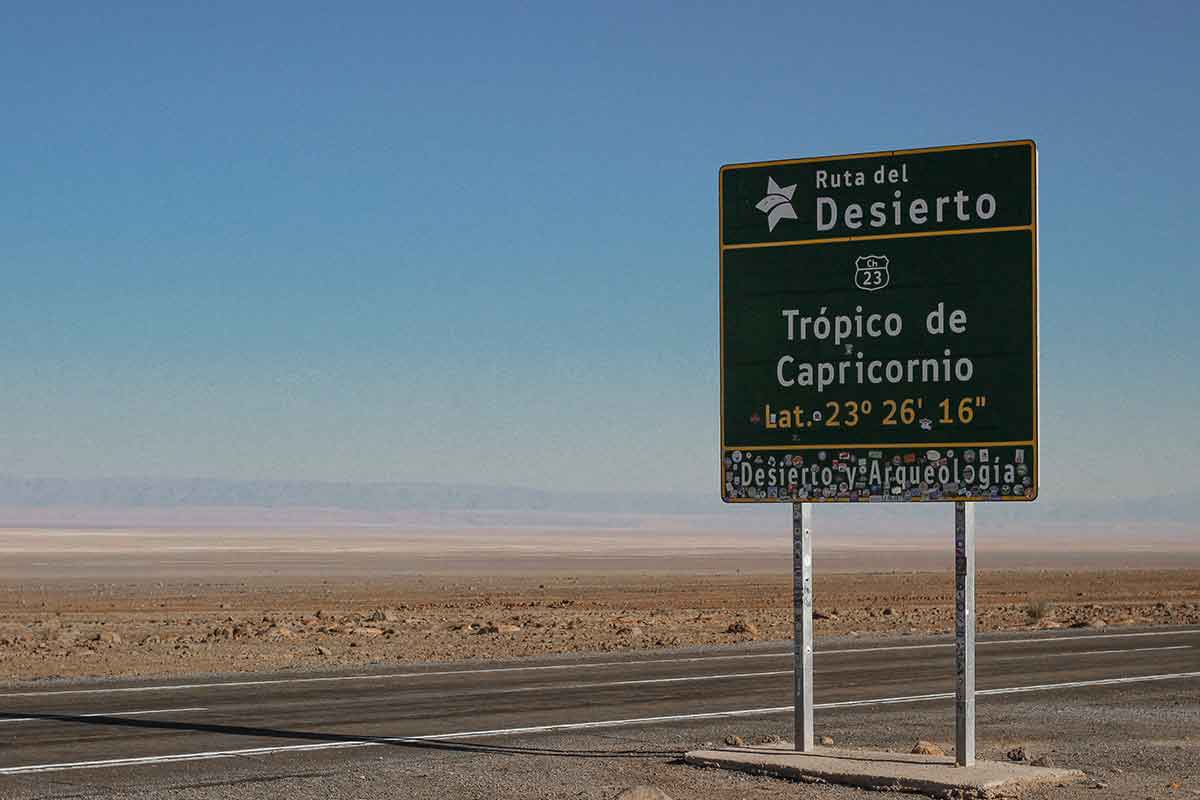 Airlines such as Avianca and LAN cover most regions, and buses tend to be good quality and reliable for both short and long trips.
South America: Is it safe for Travelers?
The past times of South America may worry some people, and it is true that the continent had some trouble in the past few decades.
A lot has changed since these times, and whilst some countries still feel the effects, most notably Venezuela which is not covered in this backpacking South America itinerary.
Most of the destinations in this itinerary are safe to visit as long as you're smart about your decisions and realistic about what to expect.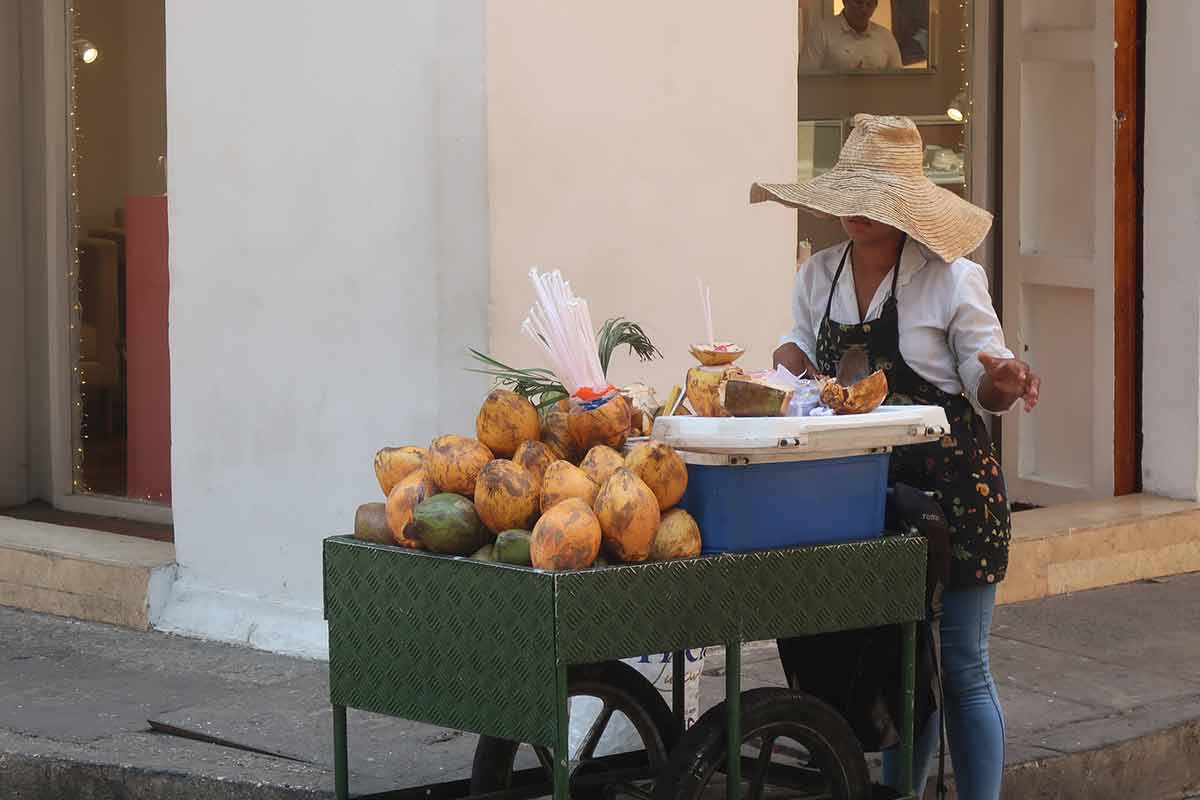 Whilst in some of the bigger cities like São Paulo or Fortaleza there is a higher risk of violence, in most destinations, your biggest worry will be theft of property. However, at this stage don't worry about that.
You can read more about the safe places in South America for more.
Make sure you have a clear route of where you are going, especially when coming off of a long bus journey. Proper planning is key!
Also try to dress more moderately, and keep locks on your bags with all jewelry and important documents safe inside!
Backpacking South America Map
Compared to other regions in Latin America, South America is gigantic.
See the map above to see the countries part of this South America backpacking itinerary.
The map depicts the huge difference in size when comparing to backpacking Central America incase you're considering that too.
💡Smart Travel Tip
For budget backpackers, I recommend using night buses so you don't lose time, and be sure to pack a blanket for when you get cold!
3 Months South America Itinerary
Below is my South America itinerary which I planned for myself and have used as a guide for other mini-trips within the continent.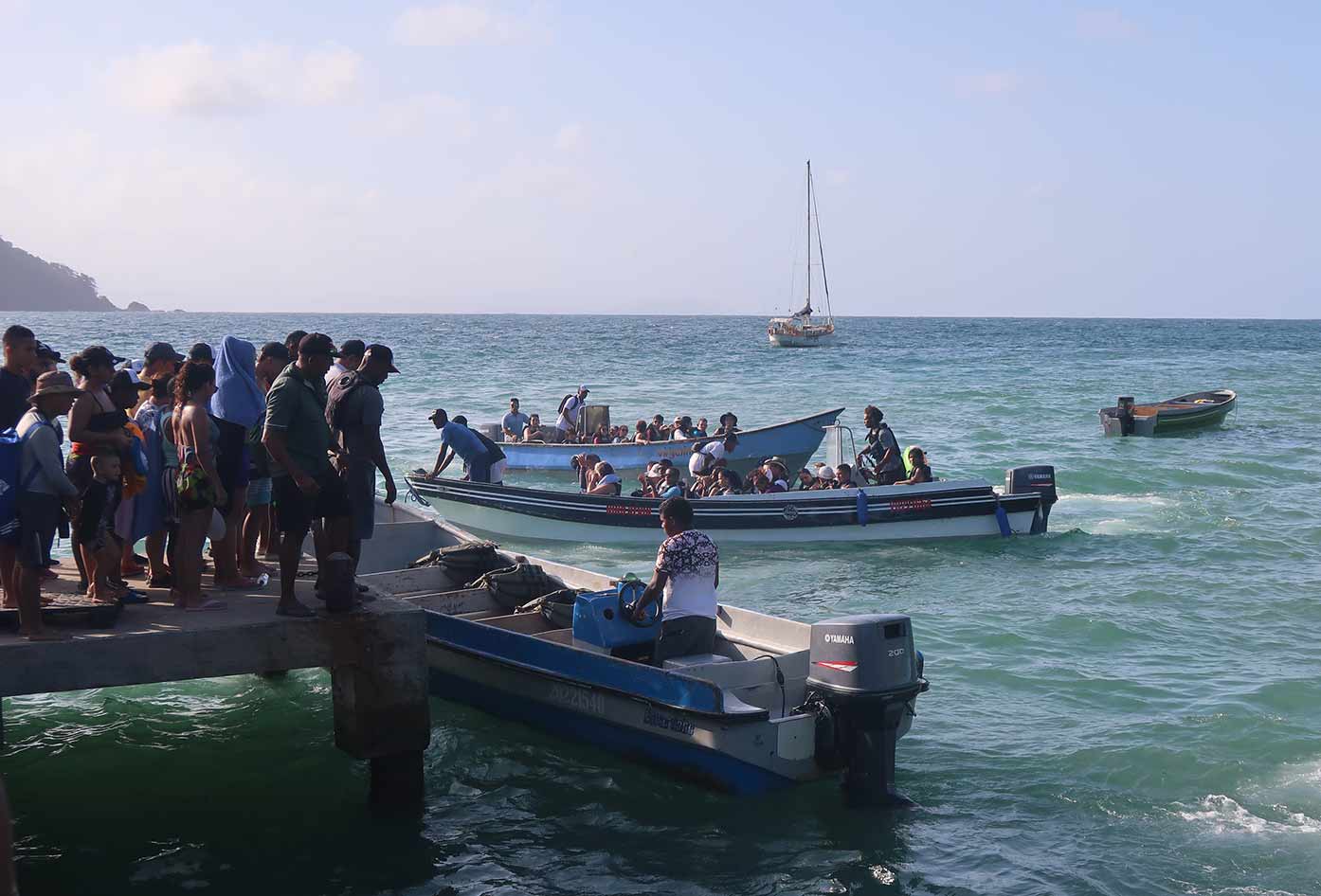 Here we will explore all of the destinations and countries within this itinerary, and what you can do to maximize your precious time.
3 months in South America is generally a good amount of time to spend traveling around the continent, however, a good point to understand is the traveling distances – some of which can be huge.
Start of 3-month South America itinerary:
Colombia Itinerary

🇨🇴 Route: Cartagena > Santa Marta > Medellin > Bogota > Salento

The sizzling, Latin tempos of Cali and Medellin. A seemingly endless stretch of crystal-clear blue waters that envelop the Caribbean coast. Undiscovered, lost communities and arid landscapes of La Guajira.

The mysteries and ancient secrets that lie within the Sierra Nevada Jungle. Colombia is full of surprises, and with its own unique chaos and rhythm, there will always be something new just waiting around the corner to be discovered.

Ecuador Itinerary

🇪🇨 Route: Quito > Otavalo > Banos > Guayaquil

Towering volcanoes and rugged mountains that cast shadows over Quito. A more rustic, yet nevertheless rewarding side to the Amazon and her secrets.

An archipelago of islands, infamous for their rich biodiversity with an abundance of opportunities to spot rare wildlife.

The enormous, sprawling markets of Otavalo and the cobblestone streets of Cuenca. Ecuador, with its varied landscapes and geography, easily best represents the entirety of South America in a single country.

Peru Itinerary

🇵🇪 Route: Mancora > Lima > Cuzco > Machu Picchu > Arequipa

Large swathes of remote jungle teeming with life and exotic species. The cool, imposing cities of Cusco and Arequipa can leave the explorer circling within its perimeters.

Impressive ruins and majestic mountains such as Machu Picchu and Rainbow Mountain. The legend that is Lake Titicaca, surrounded by imperial towns which to this day still recognize the ancient traditions of older civilizations.

Peru is an exciting country with tonnes to see, and will always have that special something for everyone.

Bolivia Itinerary

🇧🇴 Route: Lake Titicaca > La Paz > Sucre > Salar de Uyuni

The dizzy altitudes and striking landscapes of La Paz. The epic, other-worldly views of Salar de Uyuni, and the vast Altiplano.

Sucre, a city highly concentrated with prehistoric fossils which helps clue back to a time when dinosaurs ruled our planet.

The frightening, heart-pounding North Yungas Road has rightfully earned its name as one of the most dangerous in the world.

Bolivia is a country of superlatives, and rightfully so earns its grand reputation with a plethora of things to experience.

Chile Itinerary

🇨🇱 Route: San Pedro de Atacama > Santiago > Torres del Paine

Spiraling Andean peaks that are befitting of this eccentrically shaped country. The rugged Pacific coastline runs adjacent and stretches over some 6000km.

The scorching Atacama Desert, is absent of life yet full of sceneries that will make even the biggest sci-fi fan blush.

Chile is undoubtedly a vast country from head to toe and is equally sure to pique your interest when discovering the range of things to see and do.

Argentina Itinerary

🇦🇷 Route: Ushuaia > Buenos Aires > Iguazu

The stunning glacial landscapes of Ushuaia and Perito Moreno, are some of the final landmasses before the colossus that is Antarctica. Bustling cities with authentic vibes and feel in Buenos Aires and Mendoza.

The fierce Aconcagua mountain that towers above all of South America.

Beautiful views of the roaring Iguazu Falls and the surrounding, dense jungles. Argentina is full of culture, and whilst wine and steak are a good start, the landscapes and cities are what make this country a truly great one to visit.

🇺🇾 Route: Montevideo > Colonia > Punta Del Este

The untouched yet striking coastline, with plenty of sun-soaking opportunities for both resort-goers and peace-seekers alike. The mix of tranquillity and vibrancy in the cities of Montevideo and Salto.

The gaucho lifestyle dominates the history of the country, with extensive countryside just waiting to be explored on horseback. Uruguay is a small country, yet houses a powerful kick of culture and atmosphere for those who wish to visit.

🇧🇷 Route: Porto Alegre > Florianópolis > Campo Grande > São Paulo > Paraty

Samba-fuelled parties in Rio de Janeiro and São Paulo. Miles upon miles of stunning beaches and palm-fringed coastlines. The Afro-Caribbean culture of Salvador da Bahia and the other northern regions.

The vast expanses of the Pantanal and the Amazon, the lungs that keep South America breathing.

Brazil is the biggest country on the continent, and you will find that you will never be able to get enough of exploring all the beautiful regions and destinations here.

Paraguay Itinerary

🇵🇾 Route: Iguazú Falls > Asunción > Parque Ybycuí

Remote, dense jungles that remain some of the most pristine yet unexplored in the world. Ancient tribes and customs are some of the oldest and less understood on the continent.

Natural wonders, from the thundering Iguazu Falls to the mysteries of the Ybycuí national park.

Paraguay is one of the least visited countries in South America, and venturing here will reward those who dare to get off the beaten path.
End of 3-month South America itinerary:
By the end of 3 months in South America, you will have expanded your mind to the point of no return.
Even I would be interested to see what your life would look like after such a life-changing adventure.
You can always email me at dan[at]layerculture.com if you have any questions or interesting stories about your trip.
South America Backpacking Tips
The more time spent on the road is the more you learn about yourself. I talk about this in my article on traveling alone for the first time.
What I aim to do with every new backpacking trip is to formulate a set of useful tips that you can benefit from.
Let's start by quickly looking at the following tips that should give you a better idea of what to expect when arriving in South America.
Best Time to go to South America?
For a continent so large, this is very difficult to answer.
Ecuador and Peru are generally good to visit all year round due to their close proximity to the equator, whilst others like Colombia and Brazil are wildly seasonal.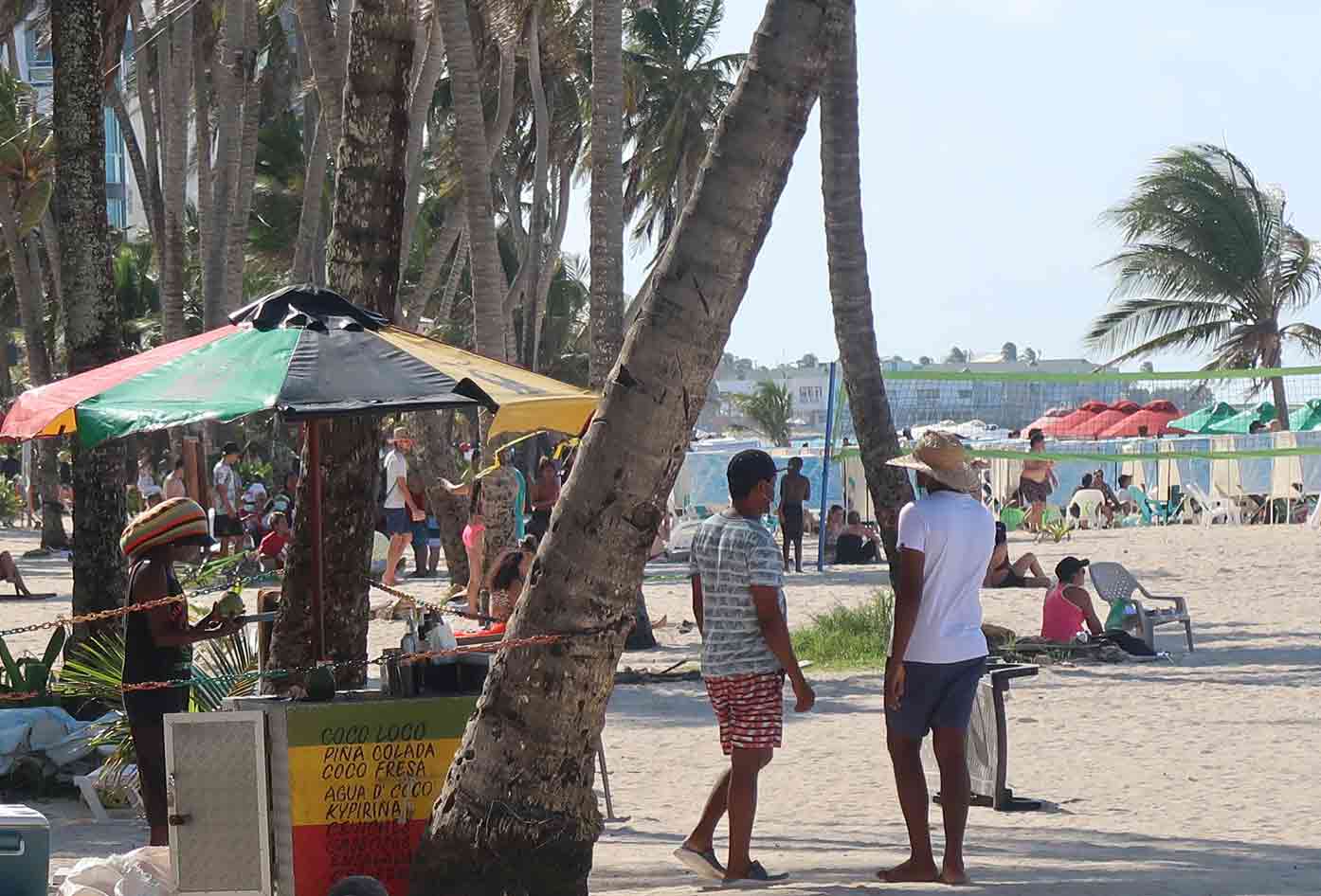 Plan by looking at each country, and seeing when is best to go. Biodivese countries like Colombia can be visited year-round.
Weather can have an impact on what you want to do, for example, Patagonia will be mostly closed from June until September.
The Salar de Uyuni mirror effect generally is between the months of December and March, and the rapid changes in the appearance of the Amazon depending on if you visit in the dry or wet season.
As you can see there are many variables to take into account!
I hope these provide the spark for you to continue looking into what might affect your experience (although, visiting this amazing continent is great whenever, to be honest!).
South America Backpacking: Vaccinations
All the information below is provided solely as a guide, and medical examinations and preparation should be sought by your doctor.
The standard immunisations such as Hepatitis A, Hepatitis B, and Typhoid are required as always for traveling in South America.
Also due to the nature of this trip being more off the beaten path (and in more isolated locations), you will most likely need vaccinations for Cholera, Yellow Fever and Rabies.
Disclaimer: I'm no doctor nor am I certified to give medical advice. Check-in with your doctor to know exactly what you will need!
Got Travel Insurance for South America?

Designed by travelers, for travelers, World Nomads covers more than 150 adventure sports and activities so you can explore your boundaries.
Backpacking Through South America
Here we will look at some of the gems that you should try not to miss whilst backpacking through South America.
These are landmarks that were not included in my original South America itinerary due to time restrictions.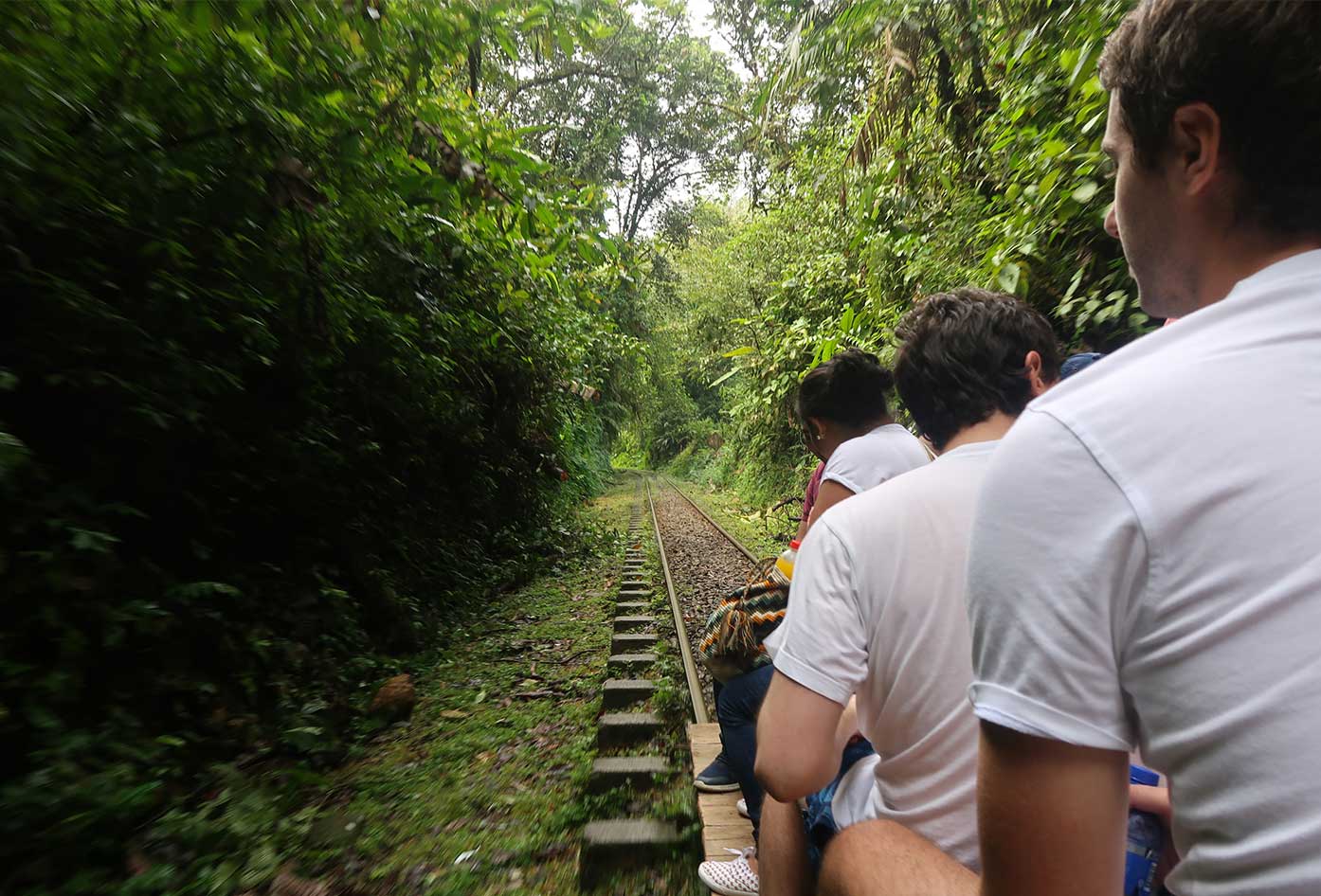 If you like the sound of these more than others, then change it up! At the end of the day it is your trip, so make it your trip!
Cali (Colombia)

The salsa capital of the continent is a great stop for some partying, and getting more into the Colombian swing of things.

Learn from the pros how to dance salsa, and head to some of the best clubs in the country, such as Zaperoco and Topa Tolondra.

Galápagos Islands (Ecuador)

Whilst there are daily flights from Guayaquil, you will need to pay an entrance fee to the islands.

Despite becoming popular, the islands are amazing for seeing some endemic species that can be seen nowhere else on the planet.

I recommend going island-hopping on the smaller islands, such as Isla Pinta and Isla Floriana. If not Puerto Lopez is great alternative.

Ica (Peru)

The best thing to do here lies outside the oasis of Huacachina, where you can sand-board and rent a buggy to ride over the sand dunes.

As well as this you can head to nearby Paracas to do a tour of the Ballestas Islands (known as the poor man's Galapagos islands!).

Iquitos (Peru)

Whilst the experiences in Manu and Tambopata are more unique, Iquitos is a longer adventure and more touristy.

Aside from floating down the Iquitos Amazon on a boat. Whilst here, you should try the Ayahuasca ritual, which requires some weeks of planning beforehand (research and make your own decision on this!).

North Brazil

This region is less visited than the south and has a very unique culture which is more Afro-Caribbean than South American.

Northern Brazil

Visit the cities of Fortaleza and Salvador de Bahia for some partying and culture, and head off to some great off the beaten path destinations like Olinda and Pipa beach for some waves.
That's all for now! In this article, we have explored the mysterious continent of South America, and all the great destinations you can visit on a three-month-long itinerary.
As well as extras you can add, you now have a better idea of how to stay safe and how the weather can affect your trip.
Backpacking South America
This guide is for anyone who wants to explore South America and get to know some of the most popular sites.
The popular solo travel South America tips I wrote focus more on things to know when navigating these lands so feel free to take a look, especially if you are thinking of traveling alone.
I hope you enjoyed this article, and more importantly have made the next step to heading to this magnificent continent!
📌 Like this article? Pin it…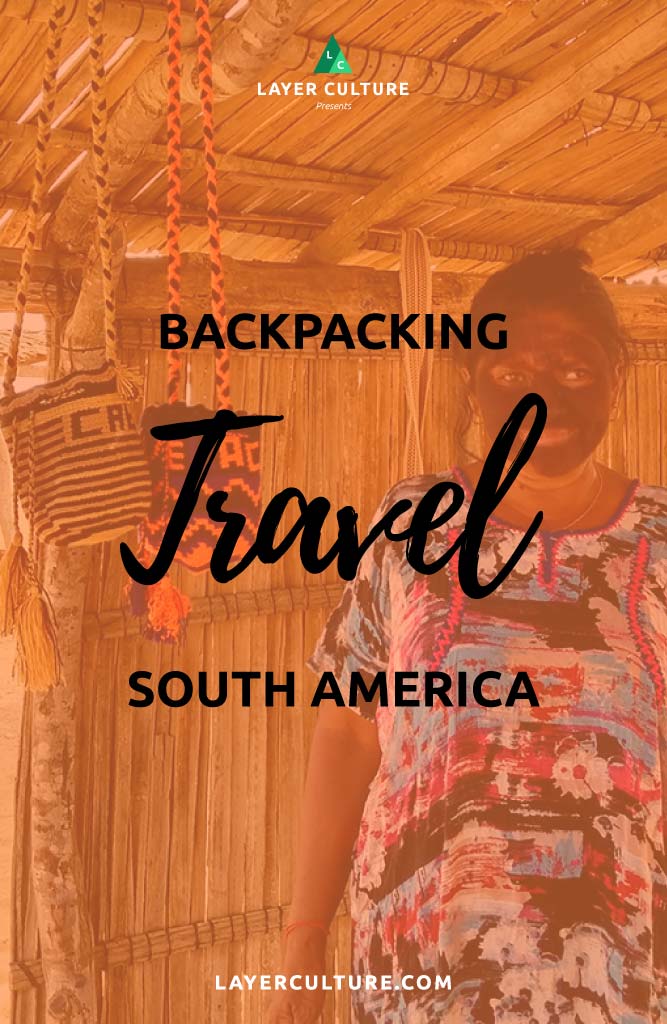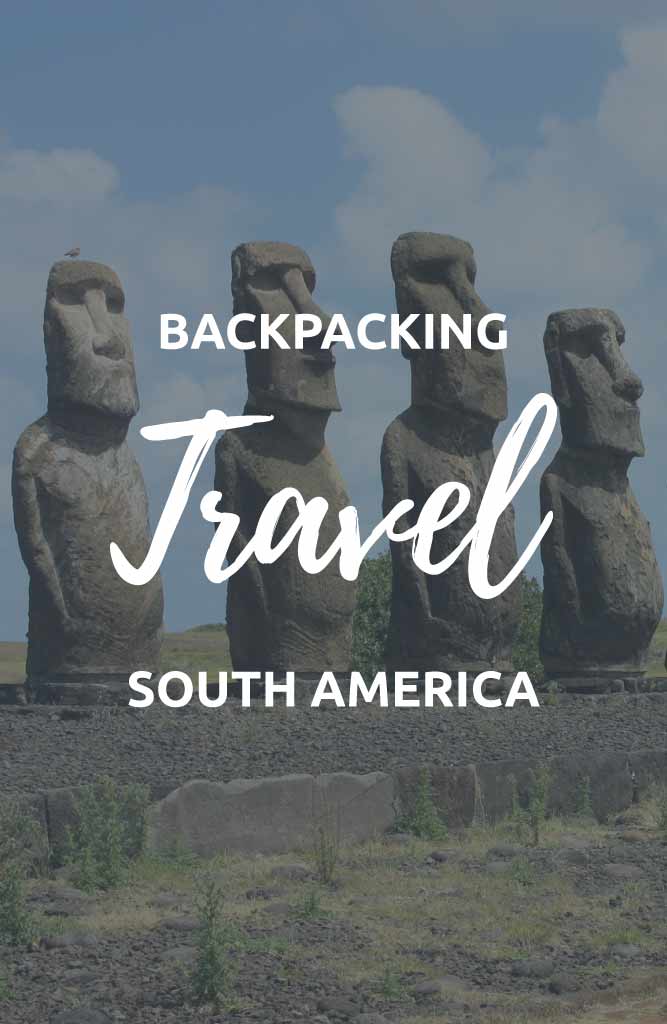 Missing something? Got tips, tricks & advice we can learn from?
💬 Leave a positive comment or lets start a conversation below!
---
"Dear friend! Some links in this post contain affiliate links. Meaning, if you click through and make a purchase, book a hostel or sign up for a tour, I may earn a small commission at no additional cost to you. Your support means a lot and helps me to keep traveling and maintaining the quality of this site for you."