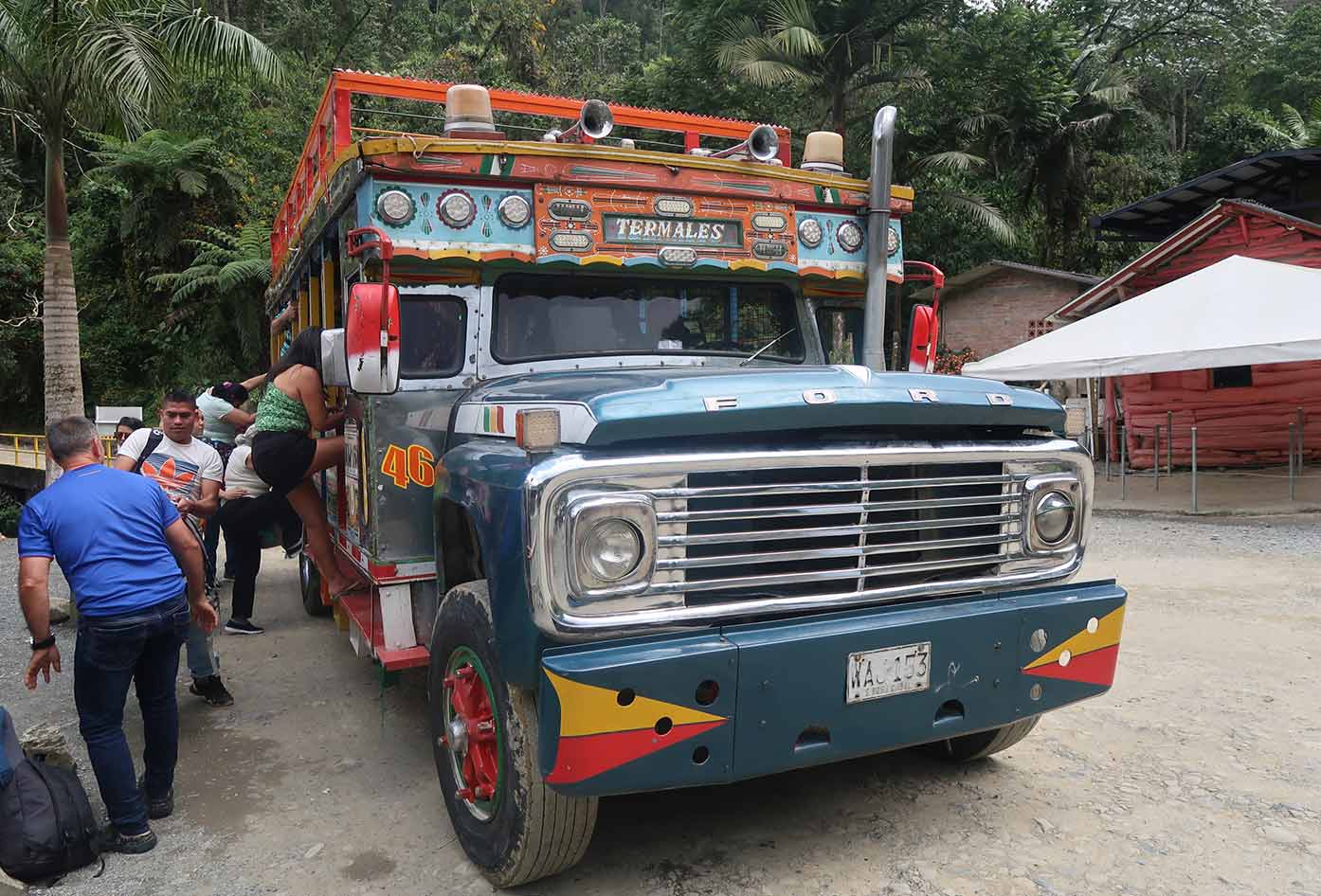 Are you thinking about backpacking in Colombia?
Did you know Colombia is becoming a hotspot for new travelers?
Every South America backpacking route should include Colombia and some people even say Colombia is the real heart of Latin America.
This backpacking guide is to designed to assist you in planning a trip to Colombia as well as give you some practical Colombia travel tips.
Backpacking Colombia
I travel to Colombia every year, so this is a living article that I will update before, during, and after my trips to Colombia.
If you're in a rush, know that backpacking Colombia for two weeks is little time, especially if you want to get to know the country well.
Above, you'll see I'm standing at the world-famous Valle de Cocora, a must-see place in Colombia, close to Salento right after a relaxing walk.
Make sure to add the coffee triangle to your list of places to go in Colombia. I talk about this region in more detail below.
I fine-tune my Colombia itinerary four weeks at a time as I find one month is a good amount of time to be able to see and do more.
Is Colombia Safe?
I often get people asking me to tell them the best place to visit in Colombia, or asking questions like is Colombia safe to travel to?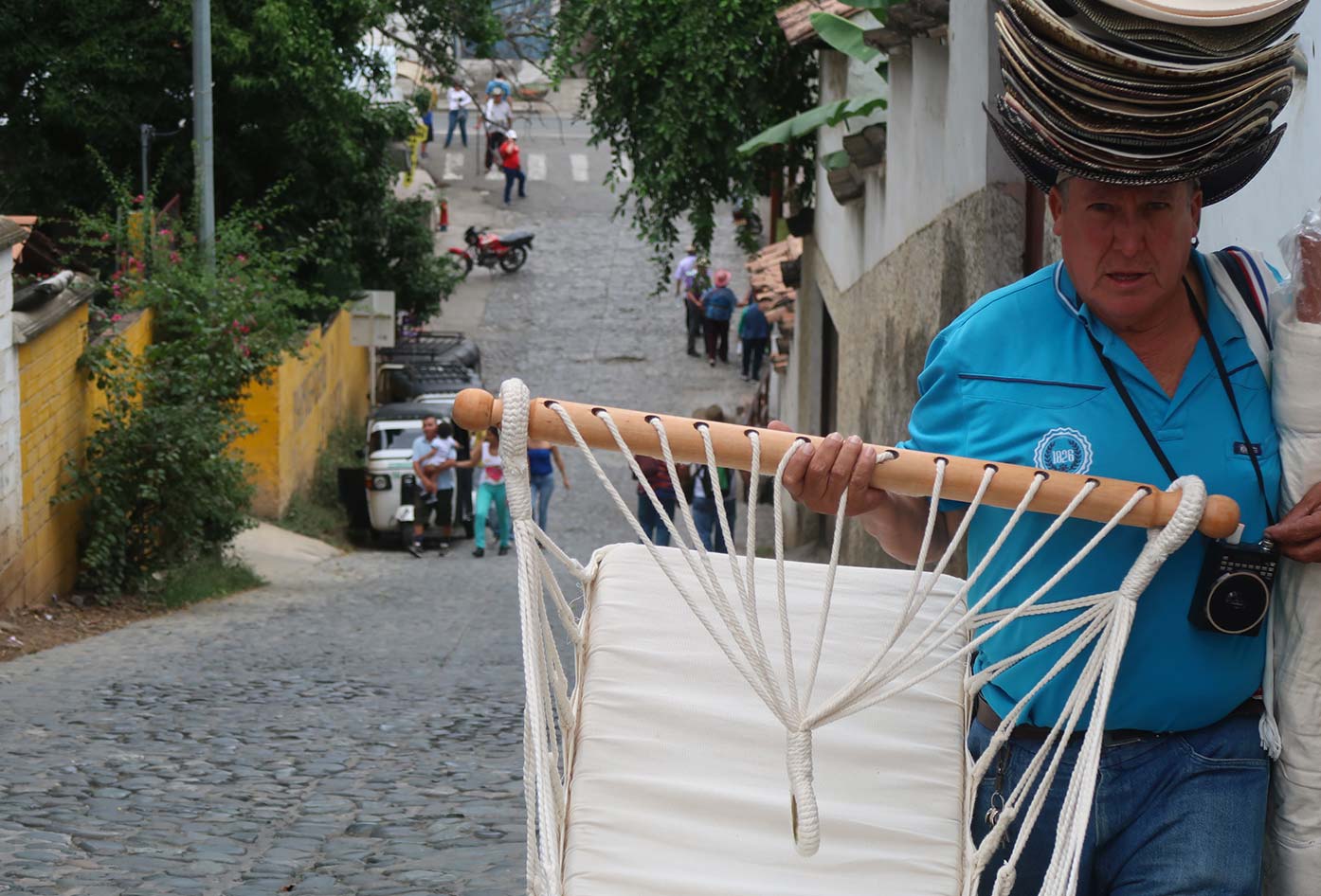 If you search around the internet, you'll find many different Colombian travel itineraries with places to visit that are safe for you to travel to.
My first ever time in Colombia was in the middle of my Spanish learning journey after my backpacking Central America trip in 2014.
Colombia Typical Costs and Budget
Cost Breakdown:
🇺🇸 1USD – 🇨🇴 3,776COP
My daily budget:
Up to 150KCOP
Suggested budget:
88K-110KCOP/$28-35US
Is it possible to travel to Colombia on a budget? Most certainly! Those that like to travel smart and simple will find it easy to keep costs down.
Most travelers quickly realize that the cost of living in Colombia is relatively low compared to North America and can save money here.
See these quick tips below to give you an idea of what to expect!
Colombia: Travel Basics
🛏️ Lodgings:
Depending on where you stay, expect to pay anything from $9 for hostels, homestays or private accommodation. I tend to use Airbnb, but I also use homestays when staying in Colombia to get a rounder and fuller experience.
🍽️ Dining:
Food is diverse in Colombia but can get monotonous. If you like street food, you're in luck! It's a cheap place to eat. To obtain the most authentic Colombian food, expect to pay anything from 10,000 COP.
🚌 Transport:
Transport in Colombia is reliable and you'll find all modes of transport. It can work out cheaper and quicker to take a plane and expect to pay anything from $30-100 USD. From Bogotá to Medellin, I recommend you fly.
🎟️ Activities:
Entrance fees, rentals, classes and tours add up, expect to pay from $5USD for entrance to historical or natural attractions. Entry to Tyrona Park is $15USD, and the Gold Museum in Bogota costs 1 USD per person.
Map of Colombia
Below, I've added an interactive Colombia map for you to navigate to the individual places in this backpacking Colombia guide.
When flying into Colombia from the USA or Europe, I suggest you start in Bogotá or even Medellín to get an overview of the country.
Aim to check the weather in different regions to work out the best time to go to Colombia so you can decide what to pack for your trip.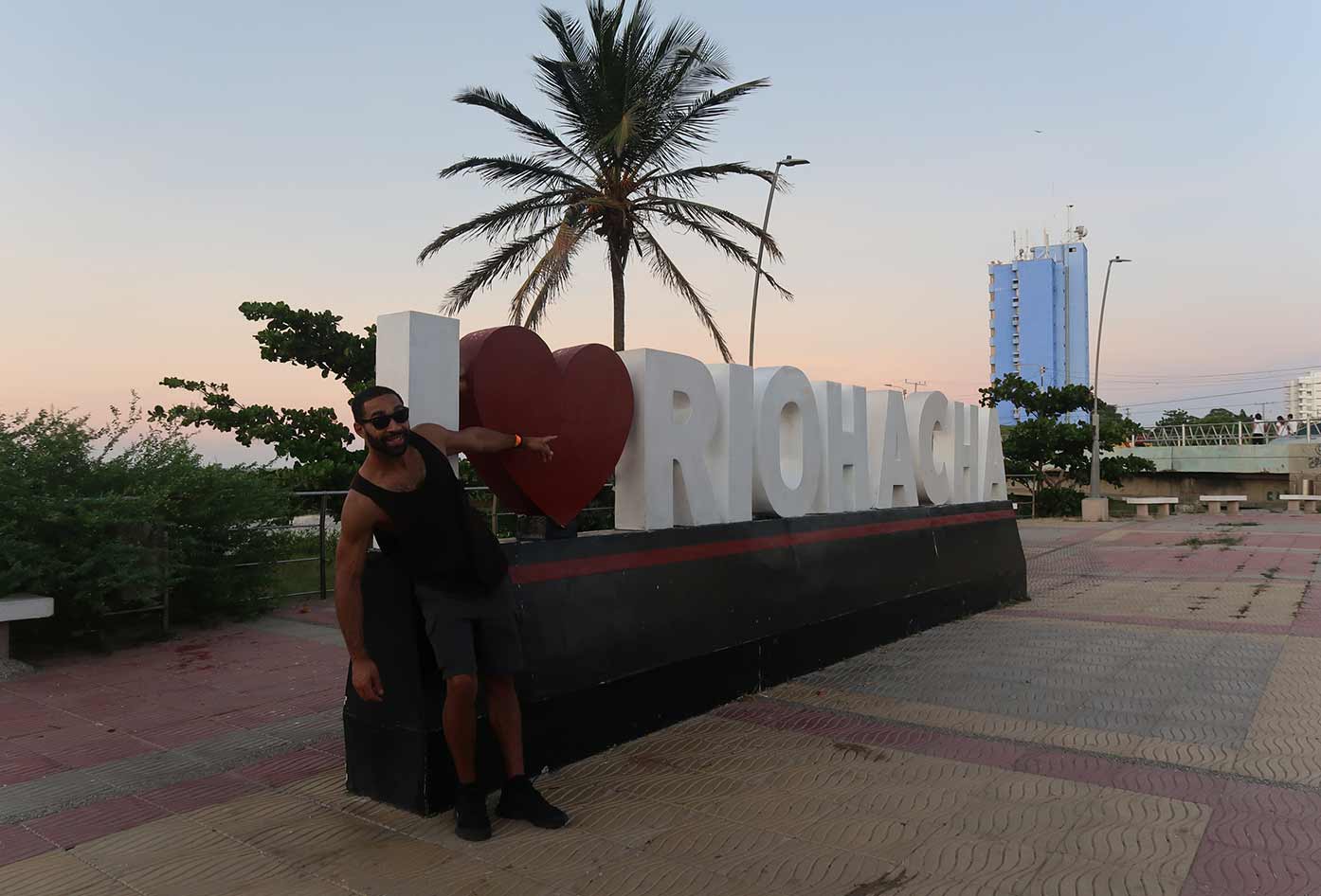 Depending on your route and onward plans, if you're backpacking Colombia, it may seem more logical to start at the Caribbean coast.
If you're traveling from the USA and you have one week in Colombia you can enjoy many places by spending time in a region that suits you.
Below you'll see some of the best cities to visit in Colombia as well as some ideas on what to do once you get there.
Best Places to in Visit Colombia
Use the links below to go to locations most relevant to you.
Each guide above has more detailed information tips and advice to help you decide what to do, where to stay, and much more 🙂
Got Travel Insurance for Colombia?

Designed by travelers, for travelers, World Nomads covers more than 150 adventure sports and activities so you can explore your boundaries.
Backpacking Colombia
In this Colombia backpacking guide we've looked at some travel basics you'll need before embarking on your trip.
By reading more city and regional articles on this blog you'll get more specific information needed for the best tourist attractions in Colombia
Also, remember to check out this list of Colombia travel guides for more tips, tricks, and ideas on where to go in this amazing country.
📌 Like this article? Pin it…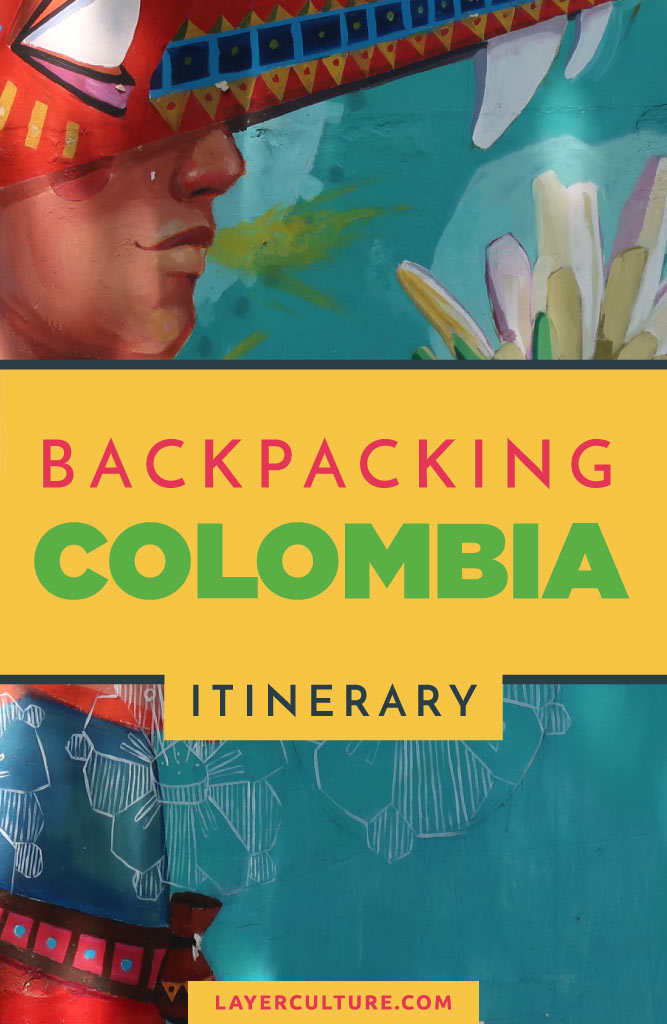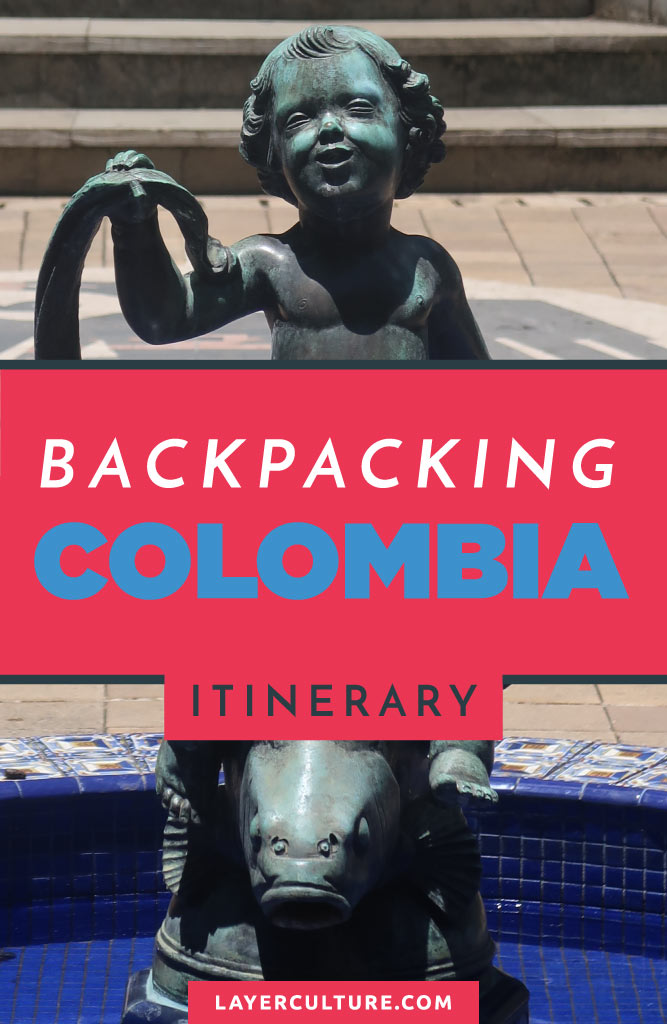 Missing something? Got tips, tricks & advice we can learn from?
💬 Leave a nice comment or let's start a conversation below!
---
"Dear friend! Some links in this post contain affiliate links. Meaning, if you click through and make a purchase, book a hostel or sign up for a tour, I may earn a small commission at no additional cost to you. Your support means a lot and helps me to keep traveling and maintaining the quality of this site for you."
Reader Interactions