Are you wondering when is the best time to visit Jamaica?
This handy travel planning guide breaks it all down in an easy way so you can begin to plan your well-deserved trip to the island of reggae.
Jamaica's tropical paradise in the heart of the Caribbean has warm breezes, delicious food, lively music, and incredible culture.
When is the best time to visit Jamaica? This is a great question to ask and many people who wish to travel to Jamaica want to get this right.
Best Time to Visit Jamaica
Did you know: Over 4 ½ million people visit Jamaica each year?
With Jamaica's warm temperatures, clear turquoise waters, and incredible food, statistics show that the number increases annually.
Let's answer the question many travelers ask; when is the best month to go to Jamaica? Plus, some of the best places in Jamaica to visit.
I've taken into account the weather, cultural events, as well as crowd density, and affordability. With all Jamaica has to offer, any time of year is an ideal time for a visit but let's start by looking a the cheapest time.
Cheapest time to travel to jamaica
Firstly, everyone should visit Jamaica at least once in their lifetime.
I've found that between November and mid-December hotel and flight deals are easier to find, but not necessarily the most affordable.
However, Jamaica's weather in December is delightful with lowering humidity during this time of year.
The reason why prices are lower during this time is that it's during the height of Hurricane season, so some of the best hotels in Jamaica and even popular airlines lower their prices to bring in more customers.
To find the cheapest time to go to Jamaica, try looking at June through mid-December, and possibly even early to mid-January.
💡Smart Travel Tip
It's also worth looking at the difference between Montego Bay versus Negril if you want to save some of your hard-earned cash.
When is the best time to visit Jamaica?
If you do decide to take a trip to Jamaica during the middle of Hurricane season, be sure to look into purchasing travel insurance.
However, you might need to alter your beach day plans due to an impending storm.
So if you are looking for good deals on flights and hotels, the best months to go to Jamaica are between September and November.
This is Jamaica's rainy season as well as Hurricane season, so you'll be sure to find some fantastic deals.
If you're on a budget, don't go on vacation to Jamaica during their high season which is typically from mid-December through April.
During this time many people are trying to escape the frigid temperatures up north and spring break.
Visit Jamaica: Least crowded months to go
If partying with the Spring break crowds during the holiday season doesn't excite you try visiting Jamaica between April and June.
This is when the crowds begin to taper down, and the first rainy season begins, so not only will prices to Jamaica start to come down, the crowds will be dissipating too.
The temperatures during the Spring months are ideal ranging between the mid-70s and mid-80s.
Expect frequent rain showers, as the humidity slowly begins to climb as Hurricane season approaches.
Between June and November, prices and availability are usually lower.
This is Jamaica's low season with many people opting to visit places less prone to Hurricanes.
Many travelers find they have more room on some of Jamaica's beaches and faster service at restaurants without the Spring Break crowds. Jamaica has a lot of things to see and do.
Venturing outside of its main tourist hotspots of Montego Bay, Ocho Rios, and Negril may offer fewer crowds and some hidden cultural gems. You can find some amazing travel deals as well.
Keep in mind, when in Montego Bay or other parts of the island, especially a non-touristy part, to take the necessary safety precautions, more so if traveling alone or as a couple.
When to Visit Jamacia for Culture
Every month in Jamaica is the best month to visit Jamaica because there is always something going on that highlights its unique culture.
Not every month has a major event or public holiday, though, but the ones that do, are electrifyingly fun and enjoyable.
Perhaps the most notable is Carnival around Easter time in April.
Cultural Events in Jamaica
See which cultural events in Jamaica are worth your time below:
Jamaica in January
Jamaica's Jazz and Blues Festival in Montego Bay typically take place during January.
This festival happens during the Winter high-season, and with more than 30,000 people attending the festival, prices will be higher, and the crowds will be thicker.
On a more positive note, this is typically the most refreshing time of year with low humidity and excellent snorkeling conditions.
Jamaica in February
Bob Marley Week in Kingston and Bob Marley's Birthday Bash in Negril both take place during February. These events take place during the high travel season, so be sure to plan a few months ahead.
Are you a Reggae fan? This is a great time to visit.
Jamaica in March and April
Thousands of spring breakers flock to the beaches before Hurricane season and classes resume. During April Carnival takes place across the entire island, attracting thousands of visitors each year.
Jamaica in June
The Ocho Rios Jazz Festival takes place during mid-June and is a miniature one-day jazz festival similar to the one held in Montego Bay during January.
During June Jazz festivals and concerts are held all around the island during Jazz week.
Jamaica in October
The International Marlin Tournaments are held each year during October in both Montego Bay and Port Antonio. October is the wettest month in Jamaica with around half the month seeing rainy days.
Remember that October is also classed as the low season. So hotel prices are cheaper. Jamaica celebrates National Heroes Day on the third Monday in October.
Jamaica's Attractions: When to Visit
There's much more to Jamaica than the weather, food, and cultural events. Jamaica is home to many natural and exotic attractions.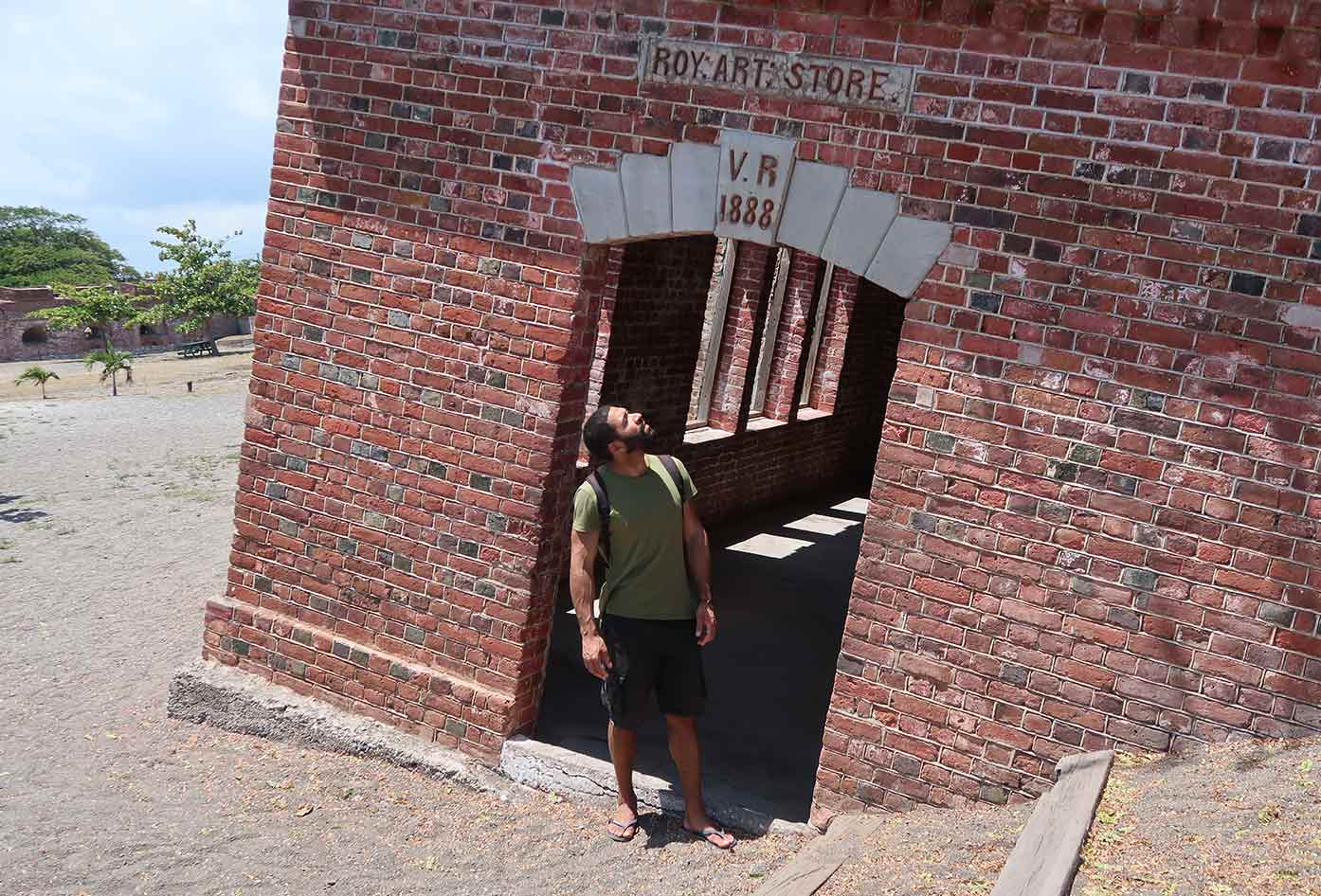 If you still don't know the best place to visit in jamaica you may want to see Jamaica safety guide that talks about general travel on the island and some popular landmarks.
Bob Marley Museum
Once home to the iconic father of Reggae, the Bob Marley museum is an absolute treasure for any Bob Marley fan.
The best time to visit this museum is in February when the island celebrates Bob Marley week, as well as Bob Marley's Birthday Bash.
This museum was once the home of the legendary Reggae artist and now features a small cafe and gift shop.
If you want to learn more about the life of Bob Marley, you can take a tour, which lasts for about 90-minutes to 2-hours.
Many travelers have said that the tours are very informative and bring this legendary reggae artist back to life.
Several of Marley's instruments and personal items are on display at the museum.
There's no photography or video allowed inside the museum.
However, there are numerous murals and artwork outside the museum depicting the famous singer and family members.
Dunn River Fall's and Park
The Dunn River Falls in Ocho Rios is a magnificently beautiful 180-foot waterfall that empties directly into the Caribbean at Little Dunn's River Beach.
The falls are open year-round, but if you want to avoid the crowds, consider going during the low season, June through November.
There are days when cruise ships do not enter the port and on these days the best time to visit Dunn River Falls is between 8 am and 4 pm.
Blue Mountains National Park
Jamaica's famous mountain range, the Blue Mountains, and its National park are popular attractions for many tourists.
It'll take more than a few hours to explore this national treasure in Jamaica fully, plan on spending a few days taking in the sights.
Rising over 5,000-feet above sea level the temperatures are mild to cool at night with lower humidity.
Usually, the best time of day to visit the mountains with clear visibility is the early afternoon.
The best time of year to visit is during the dry seasons, June through August and December through April.
Jamaican Bobsledding in Ocho Rios
Getting its inspiration from the movie Cool Runnings, Rainforest Adventures offers travelers a chance to go bobsledding down the mountains and through the rainforest.
After a short ride up the chair lift to the top, you'll find a little restaurant and pool area for the kids along with a museum featuring Jamaicans that made history with the bobsled team.
You'll have the opportunity to experience some spectacular views from the observation tower at the top of the restaurant.
If riding a bobsled down the mountain doesn't excite you, you can always try ziplining through the forest.
If you're feeling very adventurous, you can do both bobsledding and ziplining down through the forest.
Out of all the attractions in Jamaica, Bobsledding is perhaps one of the most popular activities travelers enjoy.
Mayfield Falls
Mayfield Falls in Pennycooke is an alternative to Dunn River Falls with fewer crowds and a relaxing atmosphere.
It has nine natural jacuzzies and a series of 21 cascading waterfalls. The tallest of these waterfalls is about 10-feet.
If you're visiting during the hot summer months, this is an ideal place to visit to cool down and relax.
With its amazing year-round weather, numerous festivals and cultural events, and white sandy beaches the best month to go to Jamaica is this month.
Whatever your reasons are for visiting Jamaica, keep these key points in mind. High season runs from mid-December through mid-April.
The low season is typically from mid-April through mid-December. Hurricane season in Jamaica is from June 1st through November 30th.
Jamaica has two rainy seasons: May to June, and September to November.
The majority of cultural festivals occur during the first half of the year.
Got Travel Insurance for Jamaica?

Designed by travelers, for travelers, World Nomads covers more than 150 adventure sports and activities so you can explore your boundaries.
When is the best time to visit Jamaica?
Whether it's your first time visiting Jamaica or your twentieth, there's no shortage of things to do, see, and experience.
Jamaica's unique culture and landscape allow visitors to everything from relaxing on the beach to bobsled down a mountain and even visit the famous Bob Marley museum.
The exquisite Jamaican street food on offer, the weather, and music make this an ideal vacation destination.
So, no matter what style of travel you intend to do whilst on the island, Jamaica really does has something for everybody.
Still not convinced? Why not compare Jamaica vs Puerto Rico to see if you can find more reasons to visit the city of San Juan instead?
Photo Credits:
Caribb (c)
,
tps58 (c)
,
Laura Pontiggia (c)
,
Gail Frederick (c)
,
Ralf Steinberger (c)
,
Kent MacElwee (c)
,
sergio_leenen (c)
,
Christina Xu (c)
,
Barney Bishop (c)
,
Laura Pontiggia (c)
,
Kent MacElwee (c)
📌 Like this article? Pin it…
So, when will you travel to Jamaica? Let me know your thoughts.
💬 Leave a nice comment or let's start a conversation below!
---
"Dear friend! Some links in this post contain affiliate links. Meaning, if you click through and make a purchase, book a hostel or sign up for a tour, I may earn a small commission at no additional cost to you. Your support means a lot and helps me to keep traveling and maintaining the quality of this site for you."