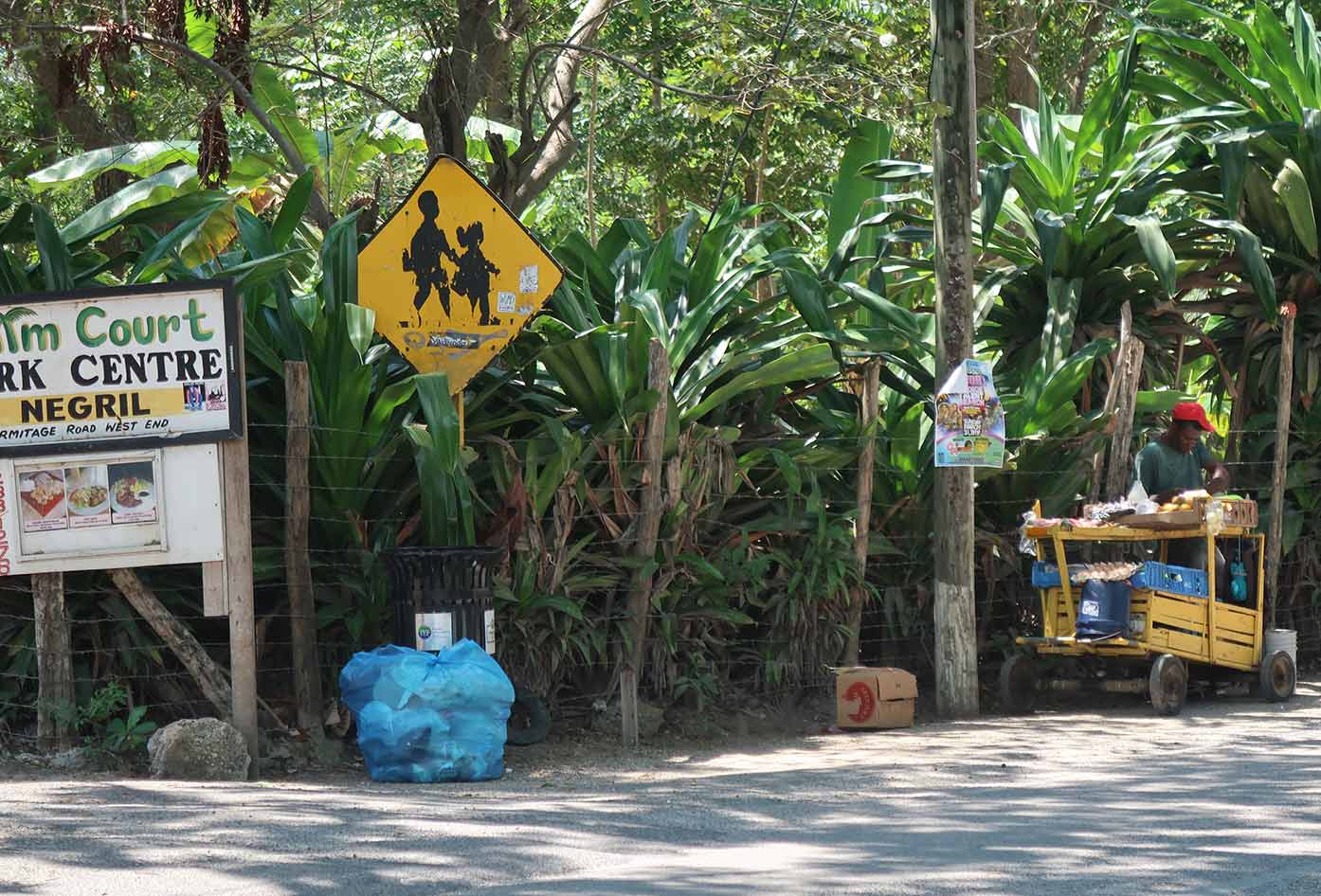 This guide covers some of the best things to do in Negril, Jamaica!
Did you know Negril is one of the most visited travel destinations in Jamaica and the perfect place to be able to relax in the sun?
In this guide, we'll explore some things to do Negril that you can easily get acquainted with during your stay.
Things to do in Negril
Getting from Montego Bay to Negril is easy so you can also use this guide as an itinerary to help you with planning a trip to Jamaica.
Is Negril safe?
Compared to others parts of Jamaica, Negril is a lot safer. There's overall less violence here compared with Kingston and Montego Bay, and here it's mostly fine to walk around by yourself.
As always, be sure to take the usual precautions such as dressing down, and also not flashing too many expensive accessories, or having your latest 'top-of-the-range' smartphone out in your hand.
When in Negril you can talk to locals and find out the current safe areas and neighborhoods, as they know best and can make suggestions.
Things to do in Negril
After talking about general safety in Jamaica and places to visit. I want to share a few of Negril's best tourist attractions.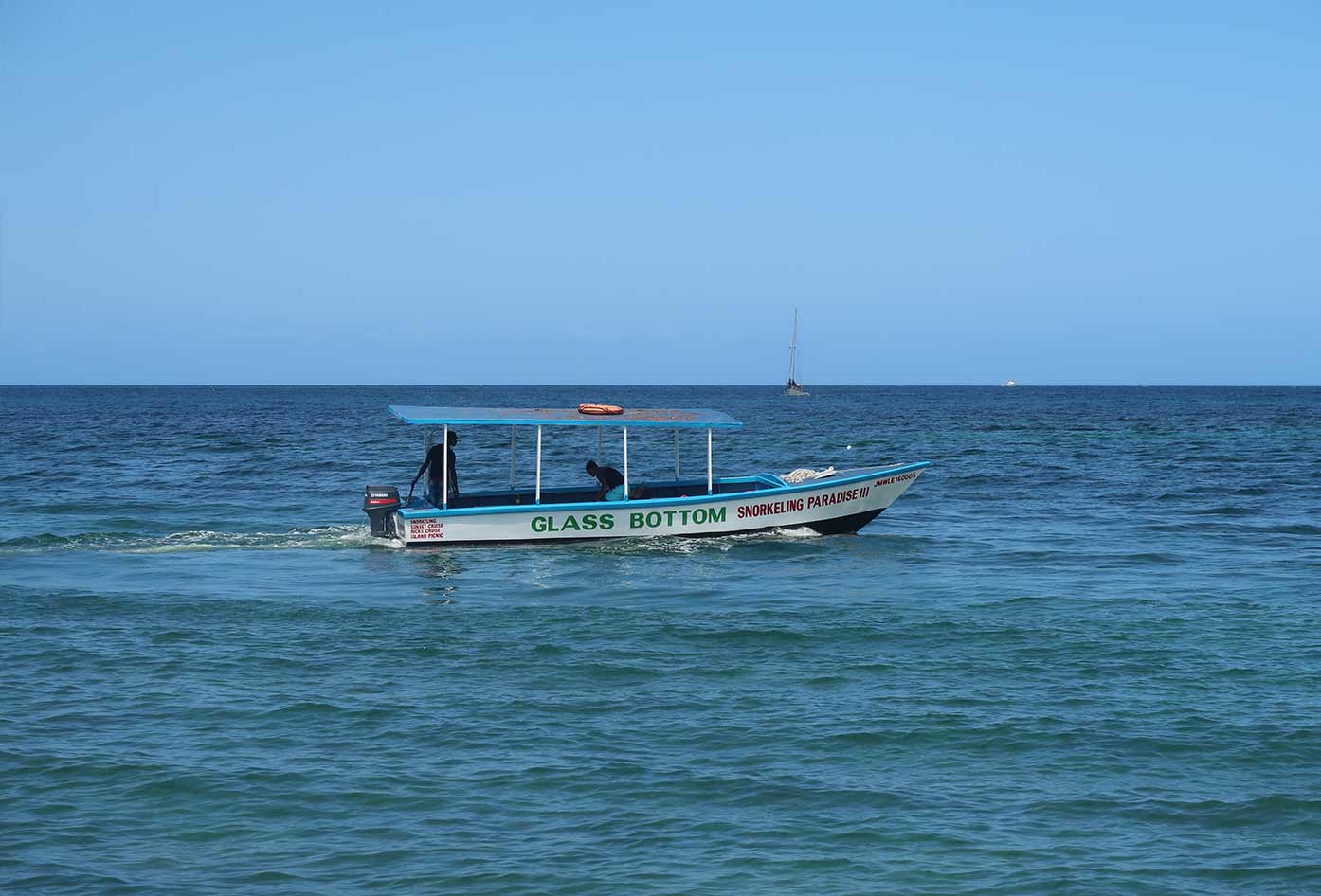 Knowing how to move around the island means you can go deeper into the Jamaican culture – if that's something that interests you.
So, with that in mind, below you'll find a few of the best activities in Negril you can do during your stay.
The Blue Hole
The blue hole mineral spring is one of the must-see places in Jamaica if you like to do more nature activities. The hole is around a 25 ft drop into a deep blue water hole.
Spend time here to get to know the mineral springs. There are some lush water pools that you can bathe in, and of course, you don't have to jump in if you don't want to.
It takes around 40 minutes to get here from the center of Negril. Make sure you travel with only the necessities for the day and try not to leave valuables lying around unattended.
Sunset at Rick's Cafe
Yes, the world-famous Rick's Cafe, you just have to go! every person who knows Negril will ask if you went when you go home.
I recommend that you pass through in the early evening to watch the picturesque sunset at Rick's to guarantee the ultimate experience.
If you get there early enough you may also witness the diving daredevil stunts that the locals do.
All prices are quoted in USD's so carry enough money in your pocket! At Rick's the prices as slightly elevated compared to some of the more modest bars in Jamaica and other eateries in the area.
Whether you're staying in Negril or Montego Bay you can expect to pay elevated prices if you're not prudent with locals.
Jamaican Street Food
One can't simply leave Jamaica without sampling some of Negril's finest Jerk Chicken. There's a place called 'Best in the West' that is the greatest spot to buy your Jerk Chicken.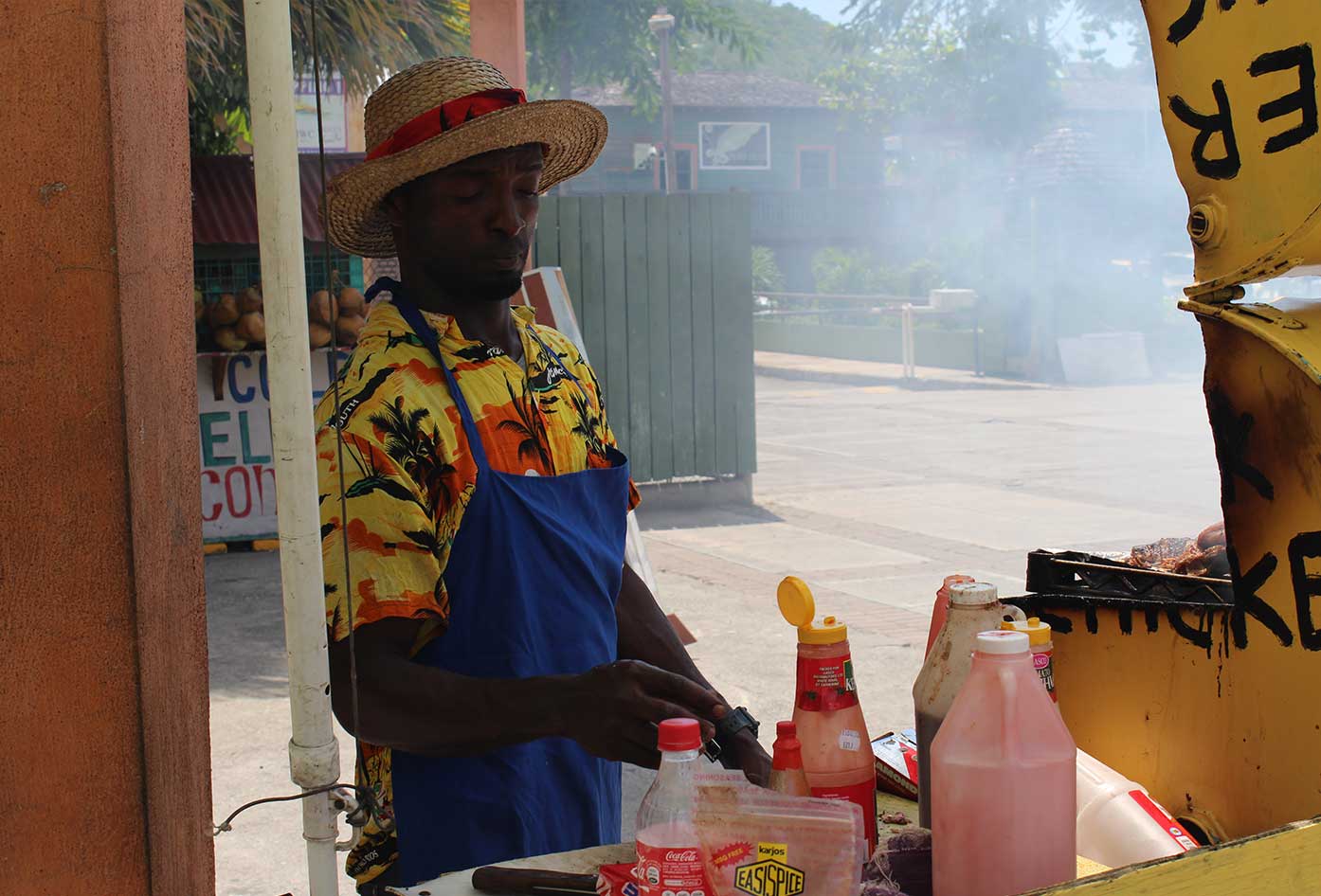 Another place I found some of the best jerk chicken in Negril was on 7 Mile Beach Road, known as Norman Manley Blvd. This is home to some of the best street food in Jamaica along with friendly service.
Make sure you arrive in the evening, the vendors are located right outside Jungle Nightclub.
In the evenings you'll find some of the best Jerk food and you can choose the vendor you prefer: these guys are well known and established in the area.
Negril Craft Market
As people may have told you. The craft markets in Jamaica seem to all have the same products. Is this true?
Well, after backpacking Jamacia and living here on-and-off over the years. I would say that this is partly true.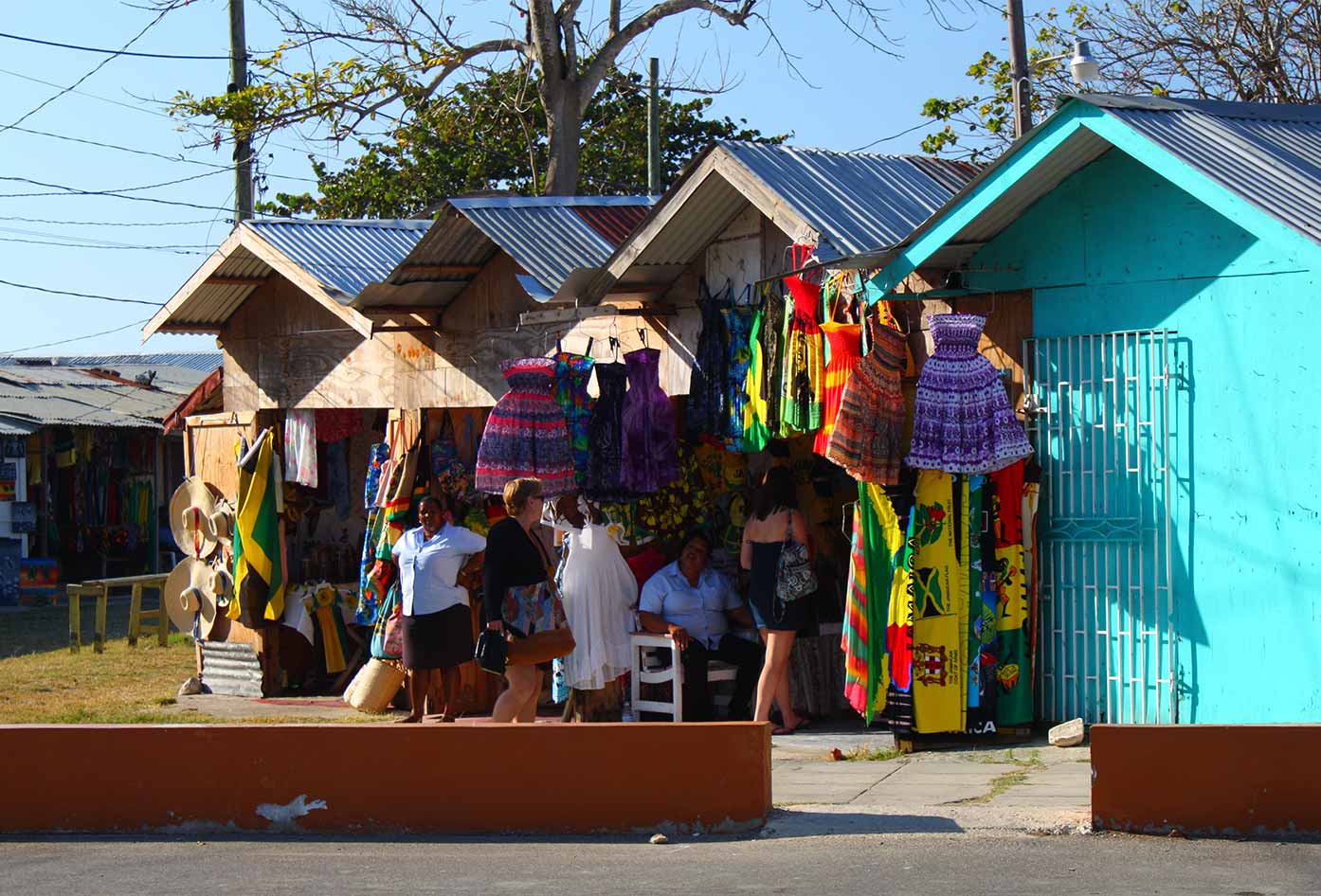 When traveling in Jamaica you have to know how to spot unique products. Sometimes that means going deeper into the craft markets and speaking with the local vendors.
For example, wood carvings are some of the most sought after gifts and souvenirs from Jamaica. Items carved from lignum vitae wood can be very hard to find.
If you've not yet been to a craft market then the Rutland Point Craft Centre is a good place to visit. Make sure you always ask for the price and never pay for goods in USD.
Seven Mile Beach
Beaches always offer a fantastic place to loiter in sun-kissed Jamaica. The famous seven-mile beach might be one of the best things to do in Negril for many.
Noted as one of the best beaches in Jamaica, it stretches for as long as a 3-hour walk, but it's worth it! Take time to head from side to side and see what this truly special piece of land has in store for you.
You'll see how the area comes to life in a way that it didn't in the past; an outstanding place for those seeking the sun.
Visit Booby Cay
If you want to enjoy that classic Jamaican paradise-like experience, then be sure to visit Booby Cay.
As one of the most satisfying things to do in Negril, this will get you access to the island from Negril.
You now get to relax on a small island away from it all, snorkeling in the waters of the Caribbean Sea, exploring the island to the last inch, or simply relaxing by the beach.
Booze Cruise Catamaran
Who wants to come to Jamaica and not enjoy some of that natural party atmosphere?
Be sure to take a booze cruise via the Catamaran Booze Cruise and enjoy it on your own. I tried this in Ocho Rios and you can do it here.
This is a tremendous social function; one that should leave you enjoying a deeply engaging experience that is all about interacting with other travelers.
You'll get to enjoy the finest places for a drink and a dance in the sunset, making this easily one of the most enjoyable things to do in Negril if you are someone of a social disposition who enjoys a drink.
Floyd's Pelican Bar
There are some famous bars in Negril, but few are quite as known to come and visit as Floyd's Pelican Bar.
This is like something from a movie; walk across the wooden decking and into the little bar to enjoy some drinks with the locals. You will get taken great care of, and you'll also get to enjoy the waters.
If you are here for a swim, too, you will find that this bar makes the best place for you to hop off into the water and enjoy some proper R&R while inside the water with a Red Stripe.
Mayfield Falls
A beautiful piece of nature, like the Blue Hole, Mayfield Falls is one of the best things to do in Negril for those with a love of nature.
Come along, take a look, and see what you can do in this particular part of the region.
These falls are often missed by people coming to Negril, so heading up there on a quieter day can allow for time and peace to enjoy some reflection and relaxation.
Crystal clear waters mixed in with beautiful nature makes this one of the most satisfying jaunts through nature that you are likely to go on during your visit.
Travel Tips for Negril
See my tips below for travel to Negril! I will update this section on a monthly basis based on my notes and reflections from my trips.
Follow the advice from my Jamaica travel blog and apply anywhere on the island and you'll be good-to-go when navigating Jamaica.
Got Travel Insurance for Negril?

Designed by travelers, for travelers, World Nomads covers more than 150 adventure sports and activities so you can explore your boundaries.
Best time to visit Negril?
The summer months of June until September are the hottest of the year. Average temperatures are a warm 83°F, with highs of 88°F and lows of 79°F.
Rainfall ranges from 2.5-4.5 inches each month, with more falling towards September.
The rest of the year has slightly cooler temperatures with averages ranging from 78-81°F, highs of 85°F and lows of 75°F.
October and November are pretty wet with around 5 inches of rainfall each month, whilst December until May are a lot drier with roughly 1 inch falling throughout each.
Things to do in Negril
Out of all the many things to do in Negril, you will find that the above should offer one of the most relaxing ways to spend your time.
If you are undecided, why not compare Montego Bay and Negril to see which resort is the best for you based on your personal preferences.
📌 Like this article? Pin it…
Are you thinking of traveling to Negril, Jamaica soon?
💬 Leave a positive comment or lets start a conversation below!
---
"Dear friend! Some links in this post contain affiliate links. Meaning, if you click through and make a purchase, book a hostel or sign up for a tour, I may earn a small commission at no additional cost to you. Your support means a lot and helps me to keep traveling and maintaining the quality of this site for you."