When comparing Jamaica vs Puerto Rico, which do you go for?
Two of the best-known islands in the Caribbean Sea to Americans are Jamaica and Puerto Rico.
Both could be considered honorary U.S States (even when Puerto Rico is classed as an official state), as they are viewed by some as the American parts of the Caribbean outside of Florida.
However, both have completely different cultures and heritage!
Jamaica vs Puerto Rico
Puerto Rico is viewed as a Latin American island with Spanish history whereas Jamaica has a British history and a plethora of cultures from African to American mostly caused by colonialism.
Jamaica can be seen as the more accommodating for all-inclusive resorts and cocktails by the beach, but you can't rule out a holiday to sunny Puerto Rico.
Travel to Jamaica
The jewel of the Caribbean, Jamaica has all the culture and sunset views you could ever hope to drink up.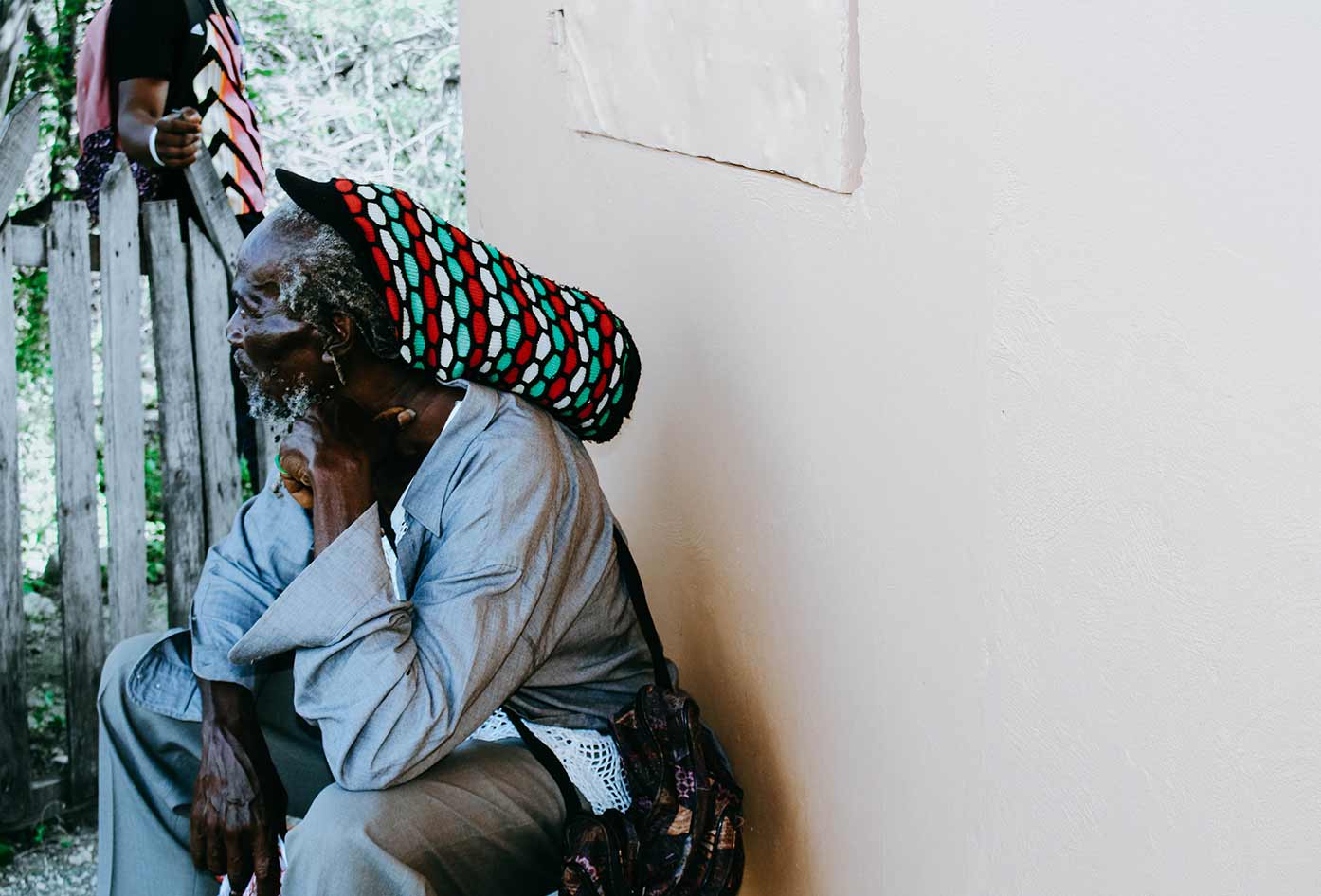 Red Stripe, Appleton Rum, and flame-licked banana leaves. Rice & Peas, Rum & Red Bull, there's no better spot to relax on a catamaran.
An island of unique culture, engaging activities, breath-taking landscapes, and warm, welcoming people.
When you think of Rastafarian culture, you think of Jamaica.
Is Jamaica safe?
Definitely. If you consider most other Caribbean islands such as Haiti, Trinidad, and some places in the Dominican Republic, visiting the likes of Montego Bay and Ocho Rios would be hedging your bets.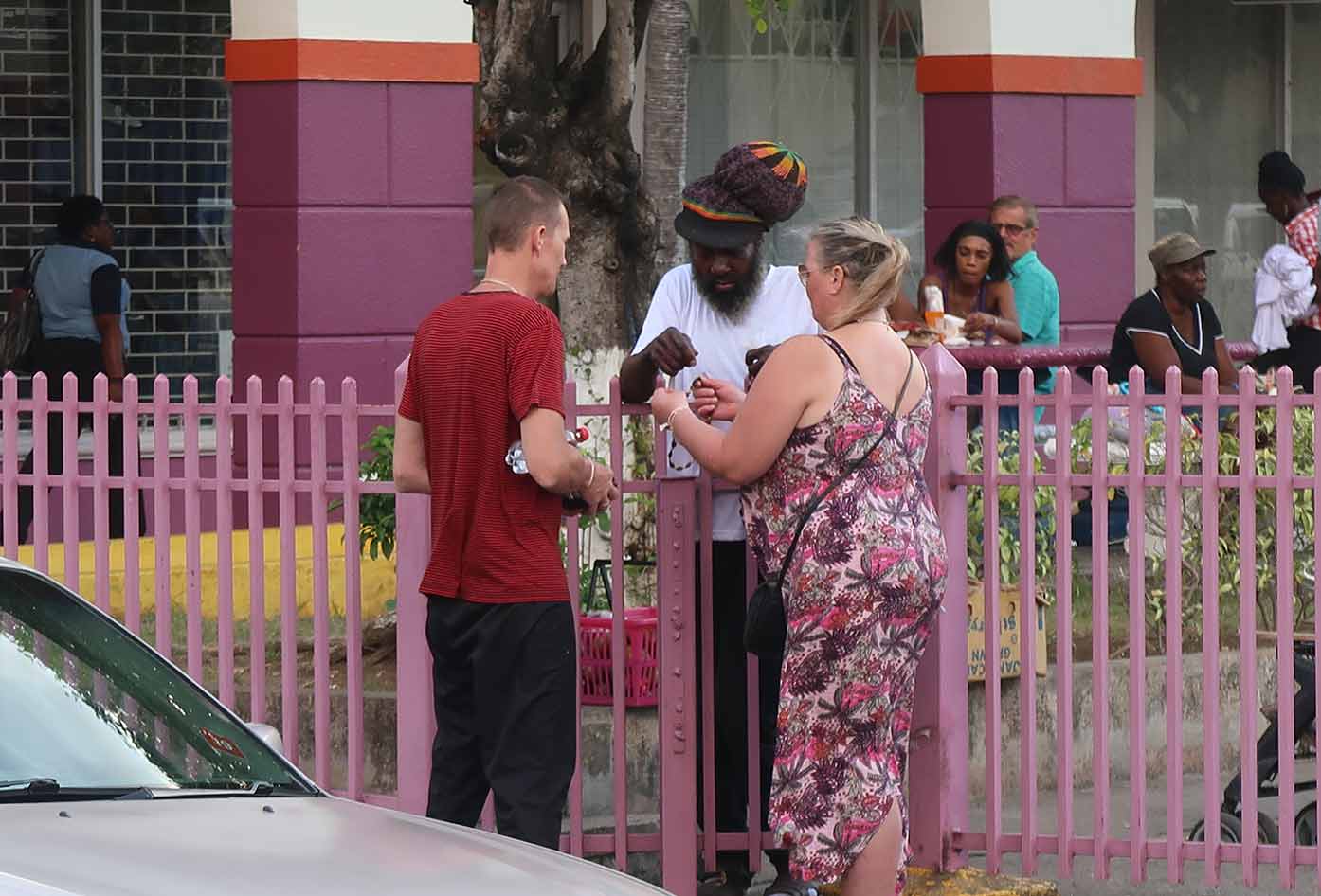 Despite all the media attention, the crime rate in Jamaica is the same as a lot of US cities, with the only issue being petty crime.
As long as you keep all of your belongings on your person and don't flash expensive items, the holiday won't have any trouble.
Jamaica is a very laid back island in the daytime and in the beach areas of resorts.
Be prepared to haggle and be open to being approached in the street.
It can turn ugly in urban areas at night.
As far as the weather and climate go, it's up to you whether you'd like to visit during the hurricane season or not.
If you're interested in learning more about the great island's safety and precautions to take during hurricane season, visit my page all about safety in Montego Bay and follow some of the travel tips mentioned there.
Beaches in Jamaica
Jamaica is famous all around the world for its breath-taking beaches. White sand shores, crystalline, and swim-friendly shallow waters, and seriously beautiful scenery.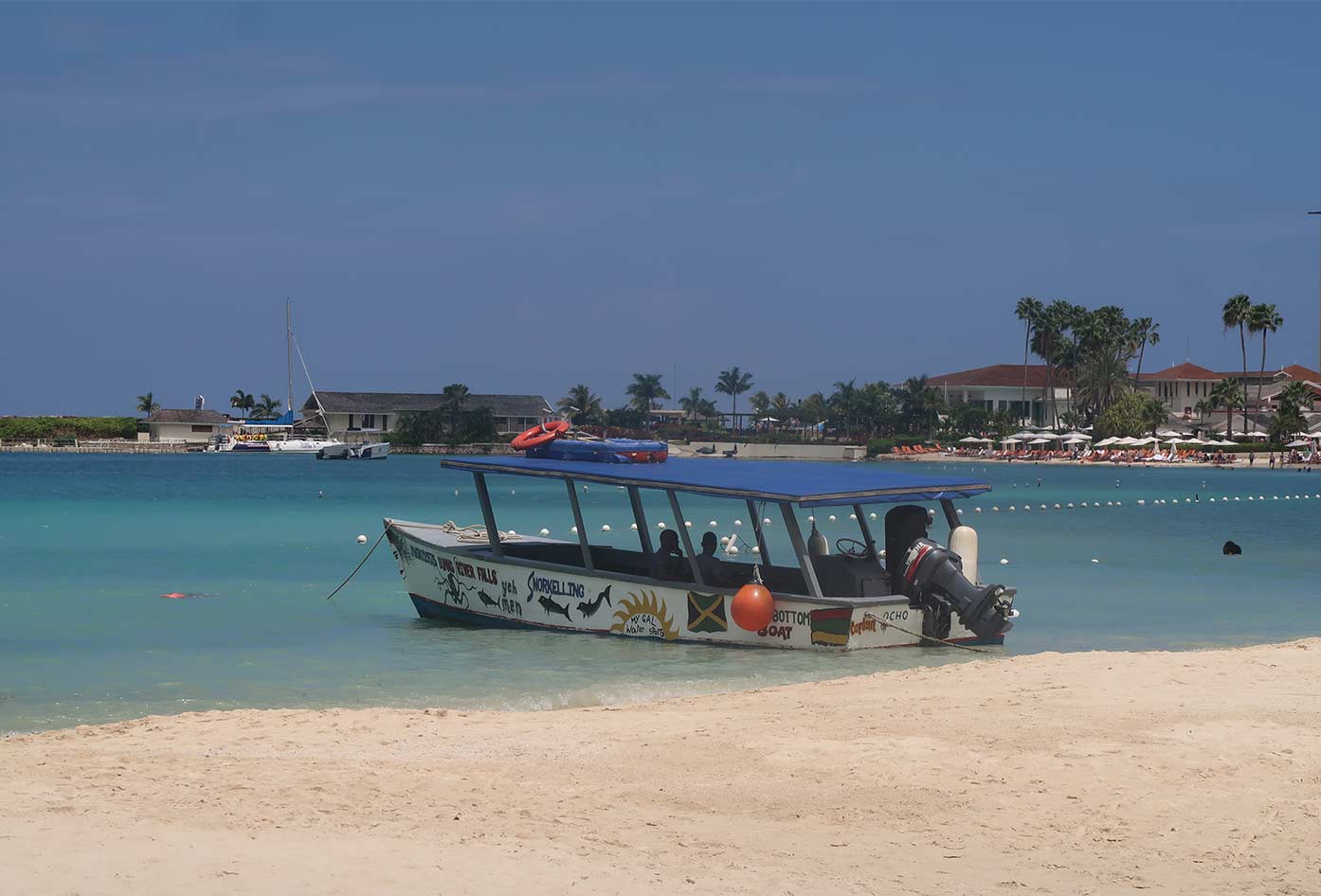 There are iconic spots such as Seven Mile Beach: dubbed one of the best beaches in Jamaica, where you'll also find plenty of resorts.
Or, what about James Bond Beach? Which has subtle nods to the iconic spy and offers up heaps of bars and restaurants within its vicinity. Yeah, mon!
If you're not a fan of crowds, then the private beach in Port Antonio could be just the place for you.
It requires a fee upfront, but trust us when we say that it is definitely worth the money.
Doctor's Cave Beach in Montego Bay is popular with visitors thanks to its incredibly fresh look, with sunbeds on offer at quite cheap prices.
The beach is private so access tends to be for guests staying at the beachfront hotels, but you can pay a small fee to spend a day there even if you're not a hotel guest.
If you've not yet had a chance to try any Jamaican street food, maybe make use of the snack bar here, or just kick back and relax.
Is Jamaica expensive?
A vacation to Jamaica for one week usually costs around US$750 for one person.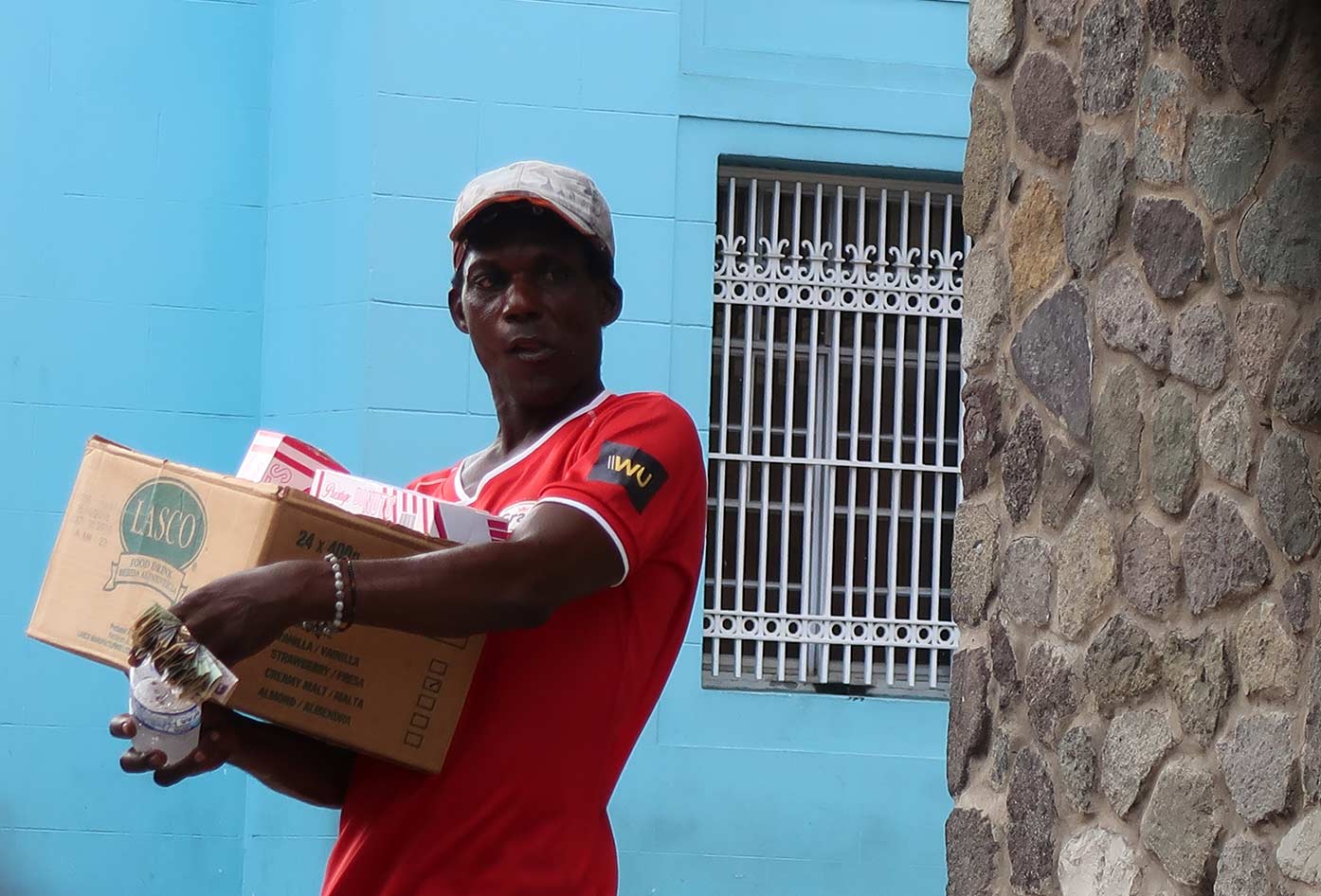 So, a trip to Jamaica for two people in a place like Deja Resort costs around US$1,500 for one week. A trip for two weeks for two people costs US$3,000 in Jamaica.
If you're traveling as a family of three or four people, the price person often goes down because kid's tickets are cheaper and hotel rooms can be shared.
If you are backpacking Jamaica, or travel slower over a longer period of time, then your daily budget will also go down.
There aren't that many backpackers passing through Jamaica, so the idea of finding a cheap hotel or hostel is quite limited.
Although spots such as Judy House and Mobay Kotch make this doable for budget travelers.
Jamaica is mostly visited for the all-inclusive package holiday stuff, so expect high premiums.
Montego Bay vs Negril
Negril is a small resort town, most famous for its beaches and turquoise water.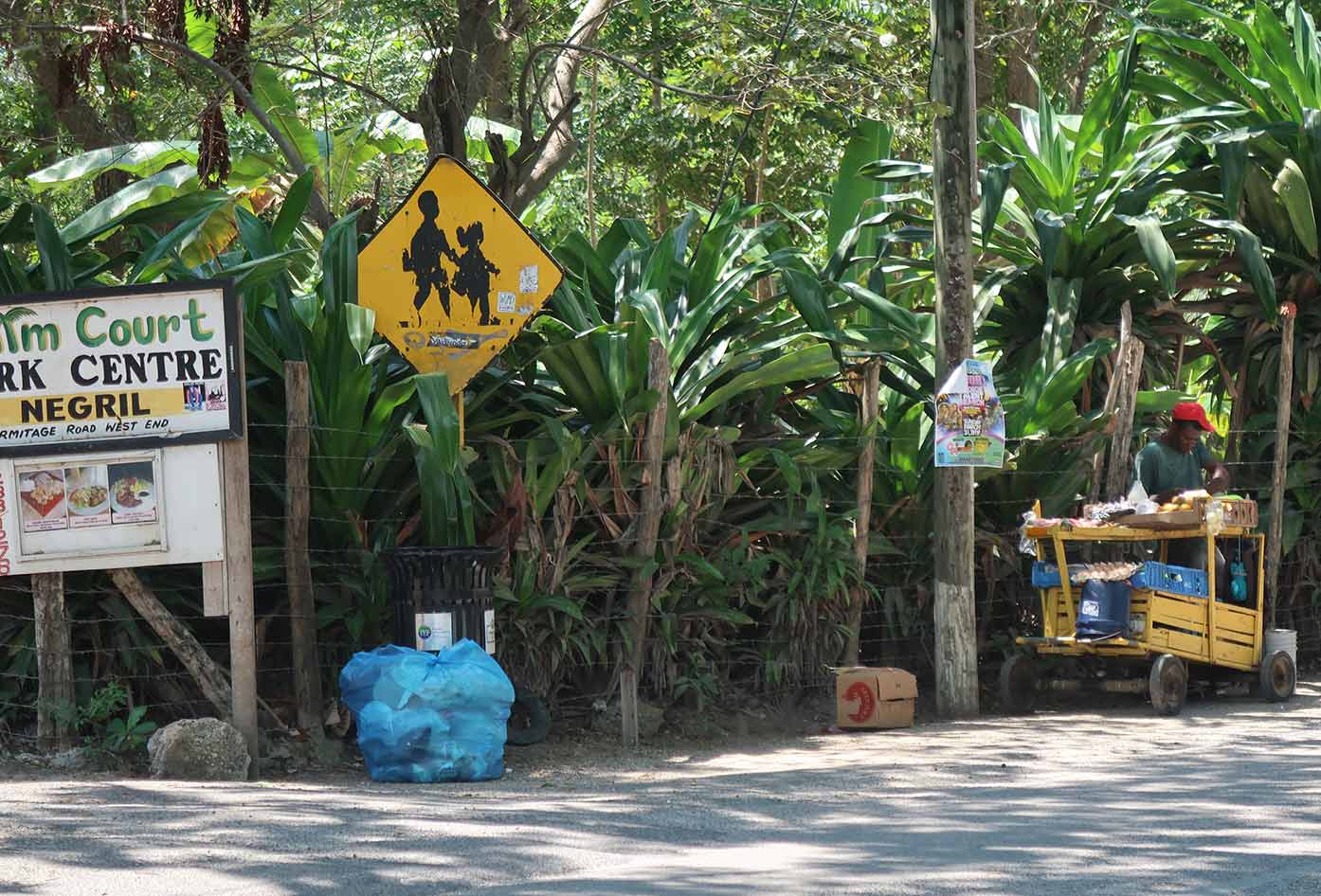 There aren't too many things to do there (like there are in Montego Bay), but it is the perfect spot for anyone looking to just relax and catch some rays.
There is a huge public beach in Negril, as well as a few private beaches that are very quiet and secluded. This is what draws thousands of visitors a year: the quietness.
The two most popular spots in Jamaica (apart from Kingston) are Montego Bay and Negril.
Many people who are visiting the island to visit family are more inclined to look for things to do in Kingston during their stay.
Both of them have beautiful white sandy beaches and clear turquoise sea, but so does the rest of Jamaica!
Negril can be seen as the more expensive and more secluded spots, whereas Montego Bay is slightly cheaper and a little bit more lively.
For more, see this page on Montego Bay vs Negril before traveling.
Best time to visit Jamaica?
Jamaica has warm and pleasant temperatures throughout the year and there is little change in temperatures from month to month.
Because of its balmy climate and blue skies, the peak season for Jamaica is between the months of January and March.
This is the most crowded season and hotels raise their room rates significantly. Meaning, the best time to go to Jamaica can all depend on the amount of time you have and your allocated travel budget.
For the most part, the whole island has similar weather and climate with minimal differences between cities and ends of the island.
Rates are more reasonable during the summer, but keep in mind that this is hurricane season – not a fun thing to experience.
The best time to visit Montego Bay is from November to mid-December when the weather is pleasant and the room rates are reasonable.
Around this time, there are minimal showers but when they occur they never last more than ten minutes.
Travel To Puerto Rico
Puerto Rico is a beautiful Caribbean island that is often overlooked for Caribbean vacations and backpacking alike.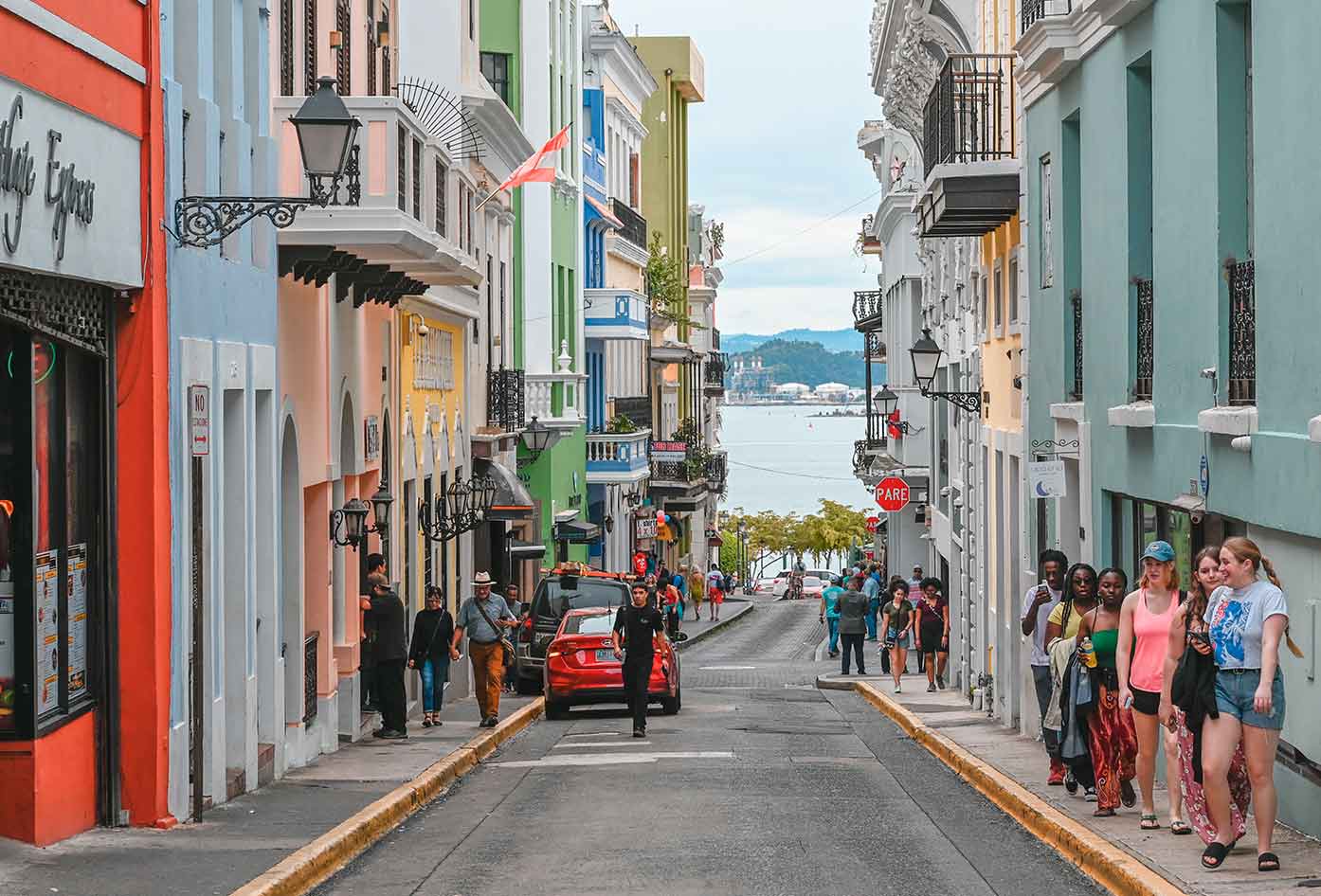 It is technically a US territory further east in the Gulf of Mexico than Cuba and Haiti.
According to Puerto Rico's Tourist Board, Puerto Rico means:
"Rich history and culture, exceptional food, pristine beaches, majestic mountains, relaxation, adventure — all packed into one sun-kissed Caribbean paradise."
We couldn't have named an island better ourselves.
Is Puerto Rico Safe?
Definitely. The crime rate is that of a lot of US cities, with the only issue being petty crime.
As long as you keep all of your belongings on your person and don't flash expensive gadgets or other items, you'll be fine.
As far as the weather and climate go, it's up to you whether you'd like to visit during the hurricane season or not.
Puerto Rico is perfectly safe to travel alone.
If you stay within the confines of the beach areas and trust your instincts, you'll have a wonderful holiday.
See this Puerto Rico safety guide for more detailed tips.
You'll need to abide by the unwritten rules of independently traveling to the Caribbean: such as don't go out at night, don't trust strangers, carry an anti-theft backpack, and don't flash expensive items.
Puerto Rico is a great stop-off point for exploring the Gulf of Mexico.
Things to see in Puerto Rico
Puerto Rico is very tourist-friendly with lots of activities, maybe even more than Jamaica. For example, there are many things to do in San Juan compared to Kingston.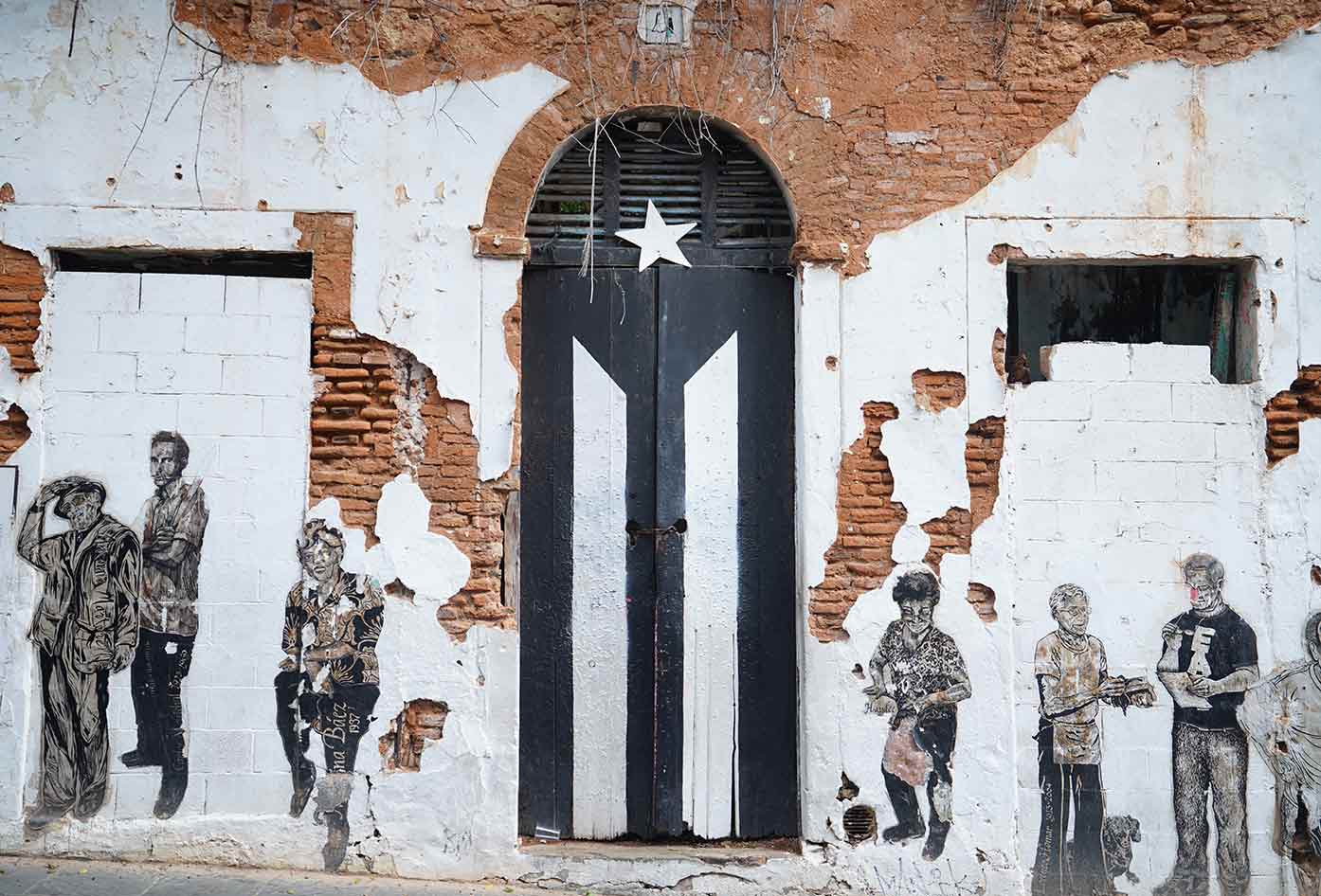 Besides the old town, San Juan is also a good place for doing action sports such as windsurfing and kitesurfing.
Outside of San Juan, Puerto Rico has some beautiful scenery! You'll find many Instagrammable spots that include spectacular dry and humid rainforest, waterfalls, bioluminescent lagoons, and caves.
It is best when renting a car or using public transport as you can begin to connect yourself with underground rivers, gorgeous unspoiled beaches, zip lines across forests.
Places like Maricao jungle have unspoiled beauty just waiting to be discovered. Puerto Rico's tropical forest is a U.S reserve.
The Biobay tour is often recommended. Other popular attractions in Puerto Rico include the Arecibo Observatory (with the largest Radio Telescope in the world), the nearby spectacular Camuy Cave Park!
Not to mention the children and art museums, including the renowned Ponce city museum, the Bayamón Science Park with its real size NASA rockets, and world record zip lines in Toro Verde.
Best time to visit Puerto Rico
The best time to visit Puerto Rico is from mid-April to June, right after the busy winter season and just before the rainy summer.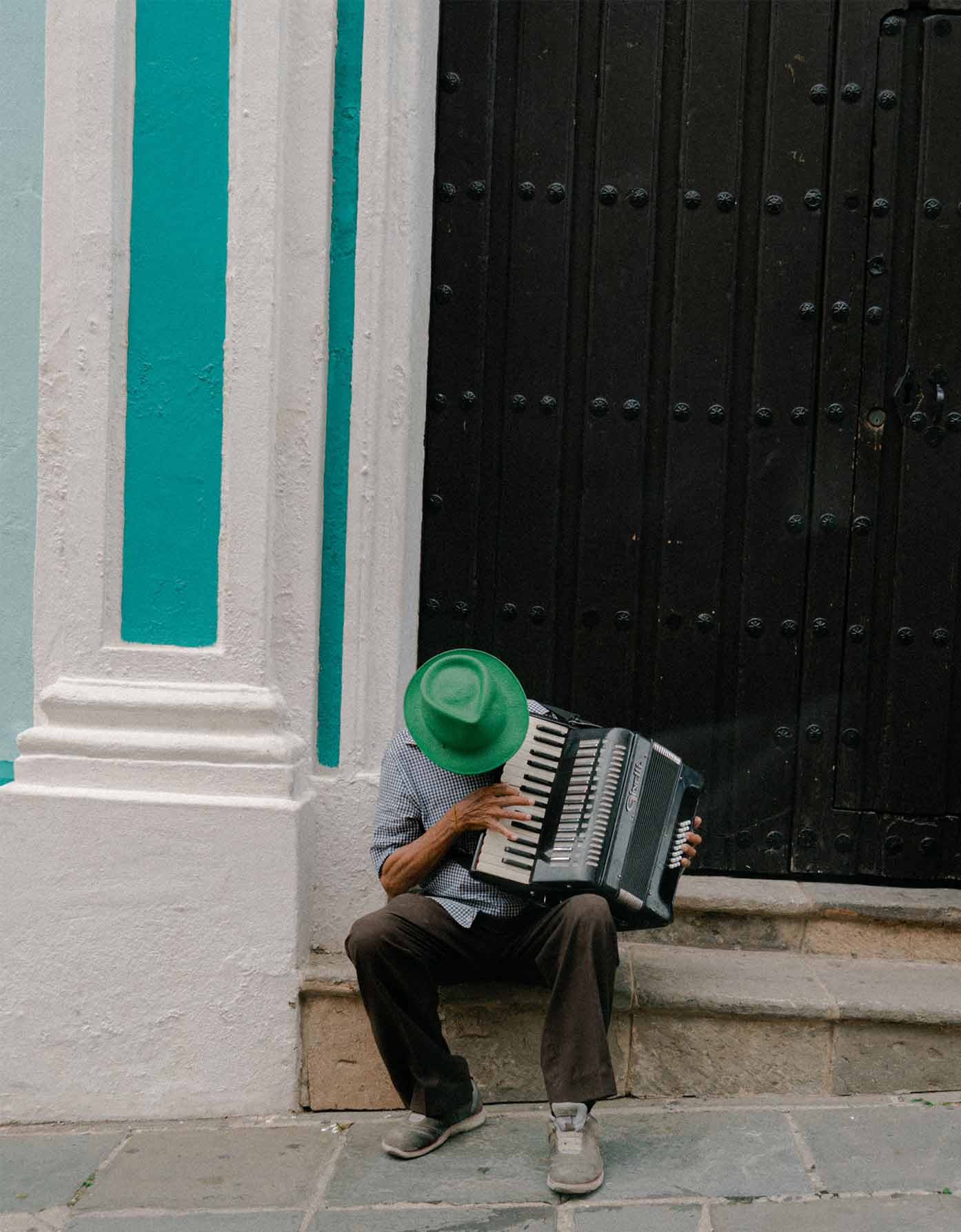 Spring weather is also very pleasant, barely escaping the mid-80s on most days.
The island sees its best weather in winter – which is partly why this is the most crowded and expensive time to visit!
However, with careful planning, you might uncover a pretty good discount during those months as well.
You could also plan an enjoyable trip staying at a place like Navona Studios for the fall when hotels can be as cheap as $80 a night.
However, keep in mind a fall visit leaves you susceptible to the effects of the Atlantic hurricane season.
Is Puerto Rico bigger than Jamaica?
Puerto Rico is approximately 9,104 sq km, while Jamaica is around 10,991 sq km, making Jamaica 21% larger than Puerto Rico.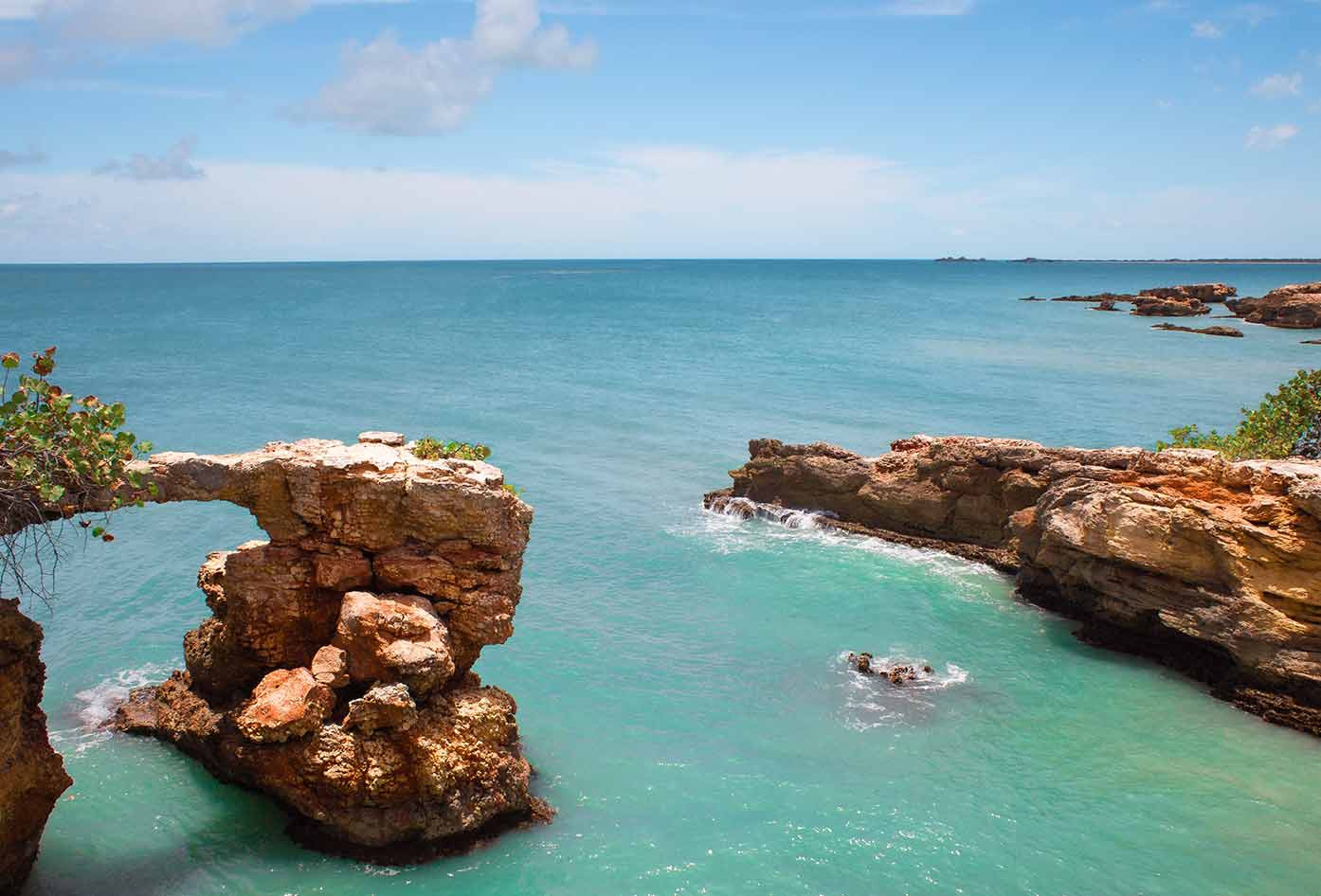 Meanwhile, the population of Puerto Rico is ~3.2 million people (380,498 fewer people live in Jamaica).
This means that although Puerto Rico is smaller in size compared to Jamaica, the reggae island has less population; meaning quieter spots for relaxation.
The population density of Jamaica makes it easier to relax, but the population density of Puerto Rico means that it's a bit more of a cultural hotspot and a lively party-like atmosphere.
Got Travel Insurance for the Caribbean?

Designed by travelers, for travelers, World Nomads covers more than 150 adventure sports and activities so you can explore your boundaries.
Jamaica vs Puerto Rico: Which is better?
Jamaica is the larger island with better resort complexes, but that doesn't always work for certain families and groups of people.
Puerto Rico is a great spot for discovering culture just as much as Jamaica, with arguably more stuff to see and do.
When looking to purely relax on your getaway, Jamaica is your spot!
If you're looking for some nightlife and things to do, Puerto Rico is the place for you. However, make sure you check out some of the best places to visit in Jamaica before you make your mind up!
Still not full convinced? While researching this region, why not take a look at this guide that looks at some safe beach towns in Mexico worth visiting?
📌 Like this article? Pin it…
Are you thinking of traveling to Jamaica or Puerto Rico, soon?
💬 Leave a positive comment or lets start a conversation below!
---
"Dear friend! Some links in this post contain affiliate links. Meaning, if you click through and make a purchase, book a hostel or sign up for a tour, I may earn a small commission at no additional cost to you. Your support means a lot and helps me to keep traveling and maintaining the quality of this site for you."