When traveling to Brazil, is Sao Paulo worth visiting?
The sprawling metropolis of São Paulo is often the gateway for most travelers arriving in Brazil.
However, unfortunately, most backpackers and people traveling to Brazil leave quickly before seeing the best of what the city has to offer.
In this guide, I will cover the city and explore all, including the best time to visit, how to stay safe, and some of my best travel tips.
Is Sao Paulo Worth Visiting?
Despite its intimidating size, this major hub has tonnes to see and do. Later in this guide, we'll explore the very best attractions and activities.
Why Visit Sao Paulo?
As a world-renowned melting pot city with over 12 million inhabitants, São Paulo is by far South America's largest city.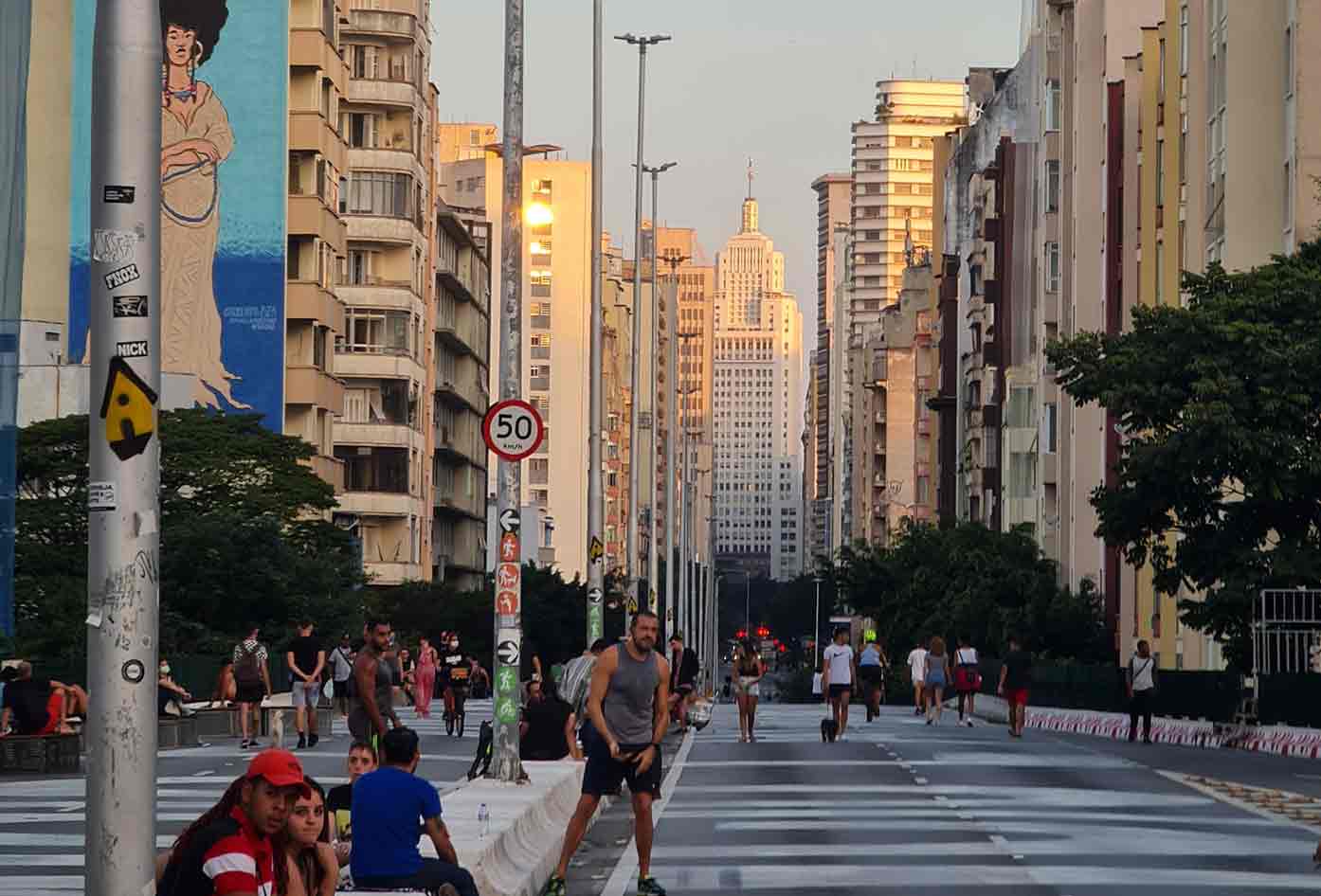 As a result, there are tons of different areas to explore, and also a wide variety of cultures that vary from European heritage to African roots and even a Japanese district (some travelers visit just for this alone).
💡Smart Travel Tip
As you may know, Brazil has a reputation for not being one of the safest places in South America but we will talk more about that below.
As well as its culture, São Paulo is also home to lots of interesting sights and monuments. Another big draw is to go for a stroll in the largest park on the continent – Ibirapuera Park.
Is Sao Paulo safe?
São Paulo is a giant city but in comparison with other Brazilian cities (like Belem and Fortaleza, or even Recife), São Paulo is pretty safe.
The homicide rate here is 13.2 out of every 100,000 inhabitants, which is almost a third of that of Rio.
Take into account the cost of living in Brazil too. In comparison further afield, Detroit in the United States has a rate of around 41.45 per 100,000 inhabitants.
Regardless of its current safety situation, you should always make sure you take out good, reliable travel insurance in case any incidents happen were to happen, as you never know.
Areas to avoid in Sao Paulo
When traveling around São Paulo, you can never be too sure. However, some of the neighborhoods which are best avoided are:
Rua Augusta
Parque de la Luz
Praça da República
To be honest, there's nothing really to see in these areas anyway, so there's no reason to be there.
The area of Sé is of course known for its cathedral, however, use caution as the surrounding area is quite poor.
As any person from your hostel or hotel in São Paulo will tell you, try to go in a group if heading here, and also leave all valuables in your room.
How to get from Rio to Sao Paulo?
There are two ways to get from Rio to São Paulo. The first and most inexpensive way is by bus, which leaves from the Novo Rio station.
There are dozens of departures daily, with competing companies such as Aguiabranca and Penha charging around $20 for a one-way ride.
The trip in total takes around 6 hours, and the main hub that most arrive to is the Tietê station in São Paulo.
When traveling from Rio de Janeiro remember you can fly, which is quicker, however, it's more expensive with prices starting around $100.
How many days do you need in Sao Paulo?
With São Paulo's pretty huge size as well as the large number of things to see and do, I recommend staying a total of 4 days minimum here.
This amount of time is good to be able to explore many of the interesting districts such as Liberdade and Pinheiros, and also to get a good feel for each and their own ways of living.
With 4 days in Sao Paulo, you'll be able to see all of the best landmarks (without constantly running around trying to cram everything in).
You'll also be able to head on a day trip or two to explore the outer regions of São Paulo.
Within those days you will also allow you to kick back and enjoy yourself with some caipirinhas at night and dance some samba.
All without your legs being too tired from exploring the city (hence it's better to spread sightseeing over a few days rather than doing everything in just one or two). Again, read up about travel safety in Sao Paulo to ensure you are taking the right precautions before going out into the city.
Unique Things to do in Sao Paulo
Now we'll explore some popular sights and fun things to do in Sao Paulo. We'll also include some worthy tours for you to check out too.
Vila Madelena
This lively area is one of the best to visit in São Paulo. With a mix of both residential areas and bustling streets, Vila Madalena is simply perfect for a stay.
Here you'll see lots of amazing street art such as those found in Beco do Batman, and tons of great nightlife options along Rui Aspicuelta.
On Rui Aspicuelta you can expect everything from lively samba dance bars to electronic clubs heading late into the early morning.
The closest metro stop to Vila Madalena is Fradique Coutinho.
Liberdade District
São Paulo in itself is a melting hotpot full of many different cultures, however, most interesting is its strong connection with Japan.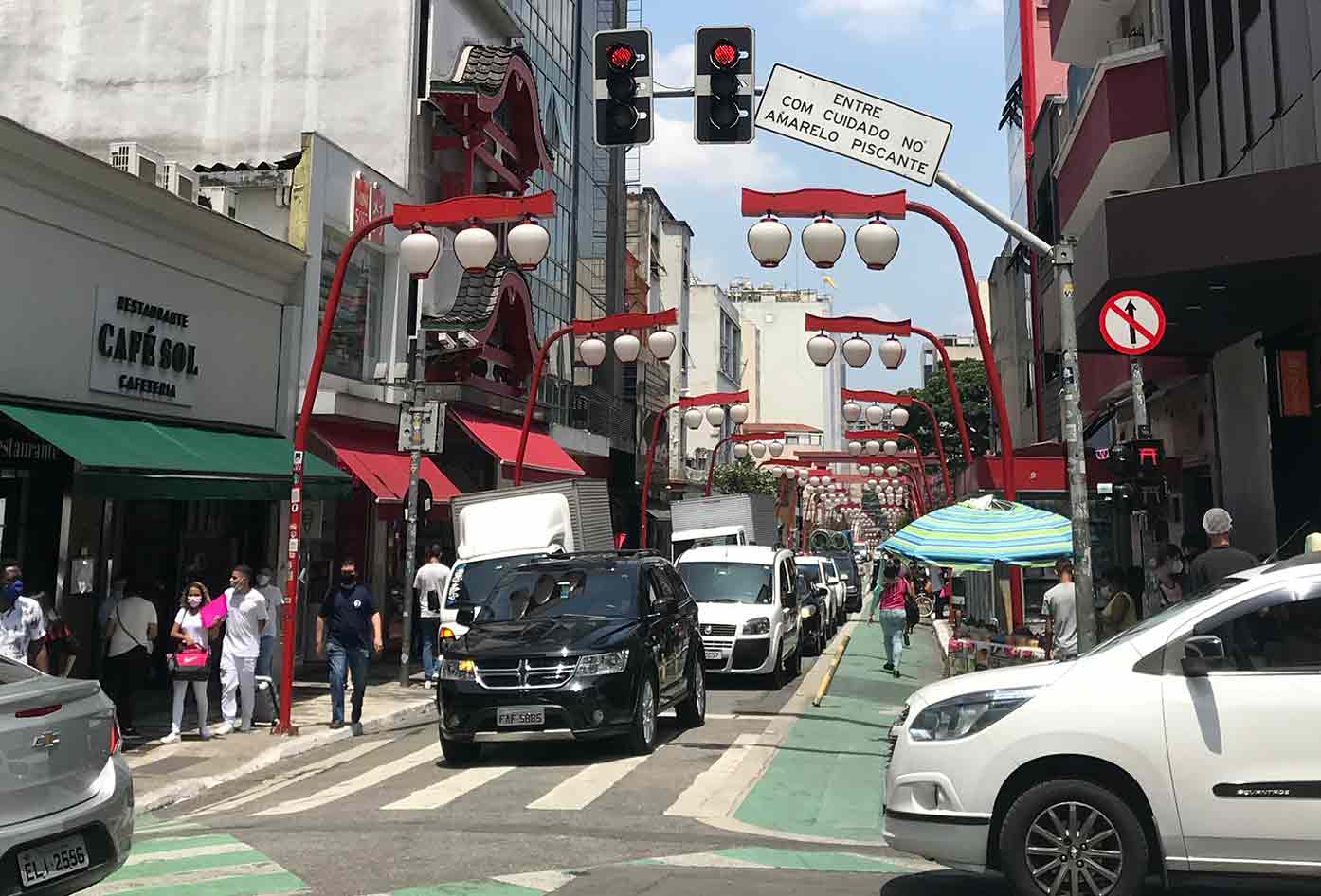 The Liberdade district is in fact home to the largest Japanese settlement outside of the Asian country.
Walking the streets you'll see lots of hanging lanterns and arches, and also tonnes of Japanese restaurants as well as small shops to buy some unique souvenirs. The closest metro stop to this district is Liberdade.
São Paulo City Tour
One of the best ways to explore São Paulo and its highlights are by joining an organized tour provider who knows the city best.
This City Tour is a good way to see São Paulo from a local's perspective.
As well as visiting the big monuments such as Sé Cathedral and Pátio do Colégio, you'll also visit the Ibirapuera Park, Pacaembu Stadium as well as the neighborhood of Liberdade.
The tour takes 5 hours, which is impressive given the size of the city, with all of the best logistics and ways around already handled for you.
Sé Catherdral
The Sé Cathedral (also known as the São Paulo Cathedral) is one of the most popular sights to visit in São Paulo, and for good reason too.
Standing at an impressive 92 meters high, Sé is one of the tallest neo-gothic cathedrals in the world.
As well as its beautiful exterior completed with a renaissance-style dome, the inside is just as photo-worthy, with a spectacular altar, crypt, and stained windows all great to marvel at.
The closest metro stop is Sé, which is right across the plaza from the towering cathedral.
Paraíso Neighborhood
Paraiso is a popular area to stay and visit in São Paulo. Here you'll find lots of cheap hostels, and also one of the most central and best-connected areas of the city.
One cool place to stay Hotel Residenza is a home away from home. The top sights here are in the south of the district, where you'll find Ibirapuera Park.
This giant park is the largest in Latin America and is great for getting some fresh air, exercising, or enjoying ice cream or drinks next to its beautiful lake. The closest metro stop in this district is Paraíso.
Visit Campos do Jordão
Located roughly 2.5 hours away from São Paulo is the stunning winter-style town of Campos do Jordão.
Based in the Mantiqueira Mountains, here you'll get a different view of Brazilian life, as well as a rest from the 24/7 hectic life of São Paulo.
I found that this tour is a great way to explore the small city, where you'll visit all of the top landmarks which include:
Boa Vista Palace
Ducha de Prata waterfall
Not to mention a stroll around the touristy center of Villa Capivari.
The total duration of the tour is 10 hours, with both pick-up and drop-off in São Paulo.
Beco Do Batman
This beautiful street is one of the most picturesque in the city, and as a result, is one of the most popular destinations to visit in São Paulo.
Beco Do Batman is known for its incredible artwork and graffiti, which covers the entrance into the street and all along until the end.
It's known for having a very laid-back bohemian culture here, and you'll find many friendly travelers selling novelties along the popular walkway. The closest metro to this Brazilian landmark is Vila Madalena.
Experience Sao Paulo Nightlife
As South America's largest city, São Paulo of course has many bustling areas to head out to when the sun comes down.
Pinheiros is the best for a night out, with the infamous Vila Madalena known for its different style bars and clubs, most can be found along or near Rui Aspicuelta.
If you are a big fan of electronic music, then look no further than D-Edge which is one of the best places in all of Latin America.
Also, Bar Samba is for those who want to try out the native Brazilian dance, or simply watch the pros take hold of the floor.
Sao Paulo Travel Tips
Now we'll cover some of our best travel tips and hacks, which will help to make your stay in Sao Paulo much better and smoother.
Use the Metro: Using taxis to get around this mammoth city will simply be too expensive for most budget travelers. The metro, however, is a great way to get around with multiple networks connecting all areas well, and a single trip only costs $0.80.
Stay in Pinheiros: (try O de casa hostel bar for party vibes) as this area is one of the safest for stay in São Paulo. It's also close to many of the best landmarks and attractions.
The Vila Madalena neighborhood is one of the most popular here with its bustling streets and array of dining and nightlife options on hand.
Recharge in Ibiripuera: As already mentioned earlier, this massive park is great to get away from the more polluted and stressful areas of São Paulo. Just one day here will help you to relax, with many heading here to exercise or use the bikes, or just to sit by the lake and wind down.
Avoid Airport ATMs: It's essential to take out Reales before you arrive in São Paulo (most international flights land here). This is because the airport ATMs have high charges for international withdrawals, so it's best to head into the city and use some providers such as Bradesco.
Leave all valuables at home whilst São Paulo has some safe areas, it's still a developing city and has some rough edges. There's also a lot of poverty too, so there will be a risk of theft if you end up in an unwanted area or wandering around late at night. For this reason, it's always best to leave expensive items at your accommodation.
Carry a Pacsafe backpack or the equivalent for when you do need to carry certain items with you around the city. They are great for concealing smaller valuable items (such as cell phones).
With these tips above, you'll have a much better experience in São Paulo, as well as save money and stay safe during your trip.
Got Travel Insurance for Sao Paulo?

Designed by travelers, for travelers, World Nomads covers more than 150 adventure sports and activities so you can explore your boundaries.
Best time to Visit Sao Paulo
São Paulo has a wet/dry season. The wet season runs from October until March and has average daily temperatures of between 69-76°F.
Highs can reach up to 82°F, with lows somewhere around 63°F. Rainfall is very heavy during this time, with anywhere from 4-9 inches falling each month (January is overall the wettest month).
The dry season in contrast runs from April until September. Average temperatures range from 63-71°F, with highs of 78°F and lows of 56°F.
Rainfall is much lower this time of year, with between 1.5-3 inches falling within each month (August is overall the driest month to visit).
Is Sao Paulo Worth Visiting?
As we have seen, São Paulo is home to tons of great things to see and do and is really worth the visit plus an extended stay.
This guide has covered all you'll need to know, including whens best to visit, the best sights, staying safe, and some key travel tips.
Are you feeling inspired? See this guide on the best places to visit in Brazil for more ideas on where to go in this amazing country.
📌 Like this article? Pin it…
Did this help you decide whether Sao Paulo is worth visiting or not?
💬 Leave a nice comment or let's start a conversation below!
---
"Dear friend! Some links in this post contain affiliate links. Meaning, if you click through and make a purchase, book a hostel or sign up for a tour, I may earn a small commission at no additional cost to you. Your support means a lot and helps me to keep traveling and maintaining the quality of this site for you."