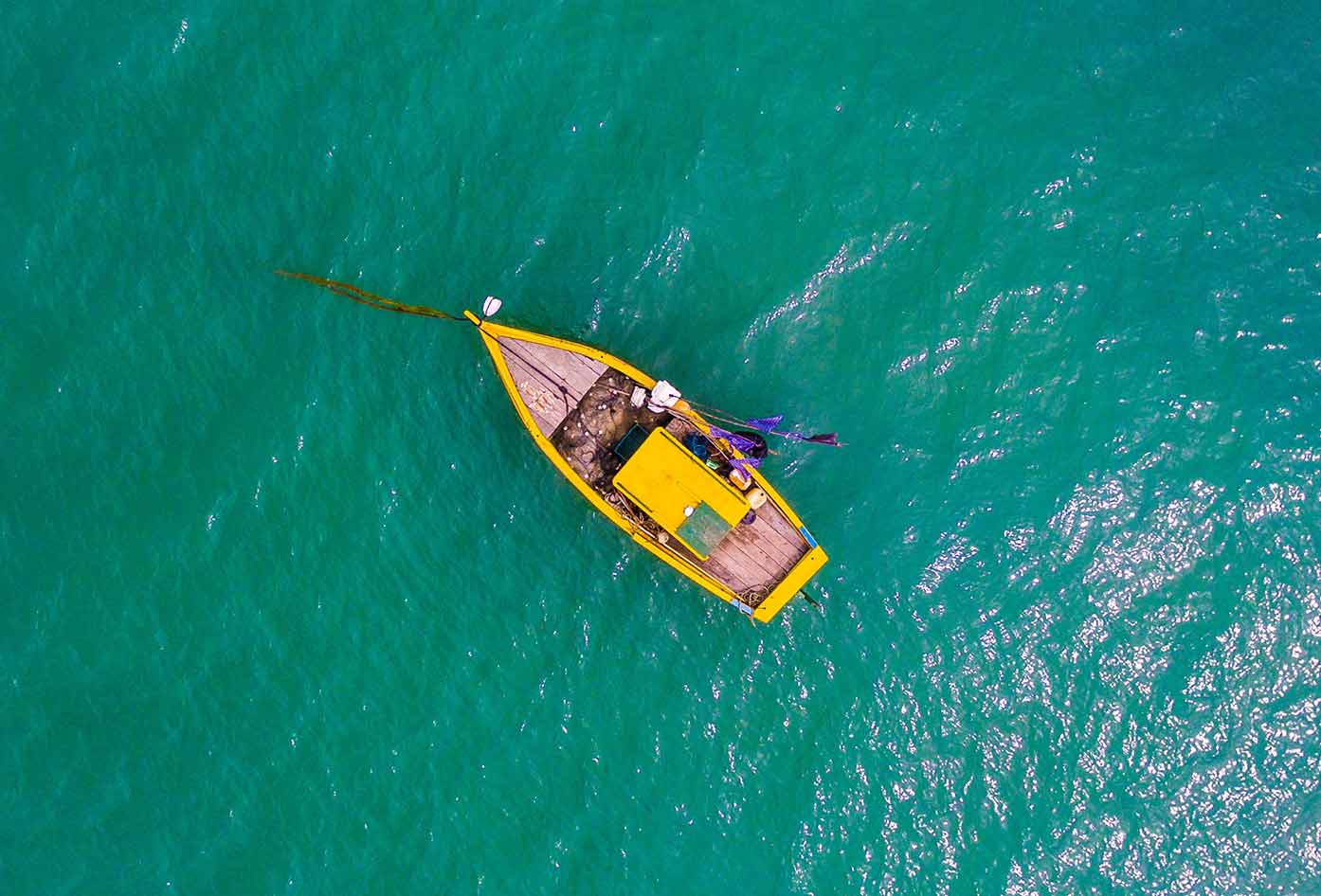 Welcome to this Brazil Itinerary that I've planned out for you.
Are you in the planning stages of a trip to Brazil?
Maybe you've already booked your flight and now looking for ideas on how to get yourself acquainted with the country?
Let's suppose you've heard about the street parties in Rio de Janeiro or the famous carnival.
What more can you get up to in this mammoth of a country? I have returned back to Brazil more than twice to explore its cultural gems.
Brazil Itinerary
This Brazil itinerary made up part of a long 3-month backpacking South America trip I did.
In fact, my trip never ended and I'm still exploring various sites.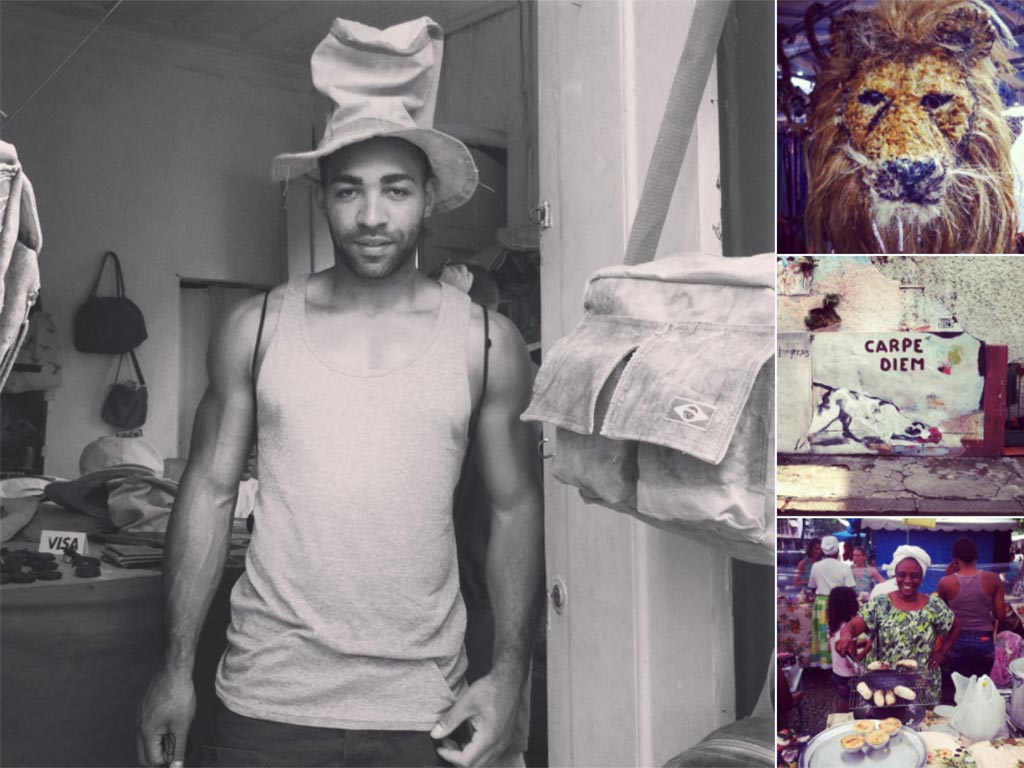 I literally can't get enough of this amazing country!
Now, let's take a look at this Brazil itinerary and see if it can help add any value to your up and coming trip.
I spent just over two weeks in Brazil and concluded the end of a 3-month trip backpacking South America that I had planned out.
Backpacking Brazil
🇧🇷 Route: Porto Alegre > Floripa > Campo Grande > São Paulo > Rio
As you will probably know, Brazil is the biggest country in South America, and also the only one that speaks Portuguese, rather than Spanish!
Brazil is tonnes of fun, and aside from the infamous Carnival, you will find great vibes everywhere in this vast country.
My first ever trip backpacking South America trip was to Brazil which will always be one of my favorite countries to visit on the continent.
Porto Alegre
Duration: (3 Days) > Time: Day count: 63
Located in the state of Rio Grande do Sul, this will be your first taste of Brazilian culture and the exuberant lifestyle on offer.
You should take a city tour to learn about these historical downtown areas, and head to some local cafes to start breathing in the Brazilian culture.
Speak to some locals and try to pick up some Portuguese.
The country can easily stake its claim as one of the friendliest, and learning some of the lingoes will really enhance your experience here.
Duration: (4 Days) > Time: Day count: 66
An island famous for beaches and parties, you will have plenty of time to unwind here.
Head to Joaquina beach for some relaxation and surfing, and Lagoinha do Leste beach for a more secluded and private experience.
Get more off the beaten path by taking a trip to Campeche island.
Heading back into Brazil, we will re-enter the wider civilization (half-joking) and finish off the trip with a bang.
We will now explore some of the famous cities and beaches this continent is famous for.
Did someone say caipirinhas and big party cities? Check!
Campo Grande
Duration: (3 Days) > Time: Day count: 78
After a long time of traveling, we arrive at the Pantanal, the largest tropical wetland region in the world!
The wet season runs from November to March, which makes it harder to access some of the areas but also much better for seeing marine wildlife and much more greener scenery.
The dry season, running from June to September is the best time to spot land mammals such as the Jaguar and the Brazilian Tapir.
São Paulo
Duration: (4 Days) > Time: Day count:81
Our last "long" journey takes us to the upbeat city of São Paulo.
It is a massive city, and I recommend you to stay in the Paulista Avenue/Jardins area; close to a lot of sights, and is also pretty safe.
Normally I'd say that this is a city for those who are backpacking South America with a bit of previous experience.
However with 80 days behind you, by this time you should be "well-versed" let's just say. See some of these solo travel tips if still weary!
For nightlife, head to D.EDGE for electronic music, and Casa de Luz, which ranges from laid-back samba and jazz to hip-hop, depending on the night.
The city of Santos, 30km south of Sao Paulo has lots of great beaches, and can be done as a day trip such as the Embare and Ponta da Praia beaches. See more things to do in São Paulo in my travel guide.
Duration: (4 Days) > Time: Day count: 85 [+4days]
Our final stop! Hike up to Christ the Redeemer, take a cable car over to Sugarloaf mountain for some great panoramic views of the city, and take a tour into the favelas.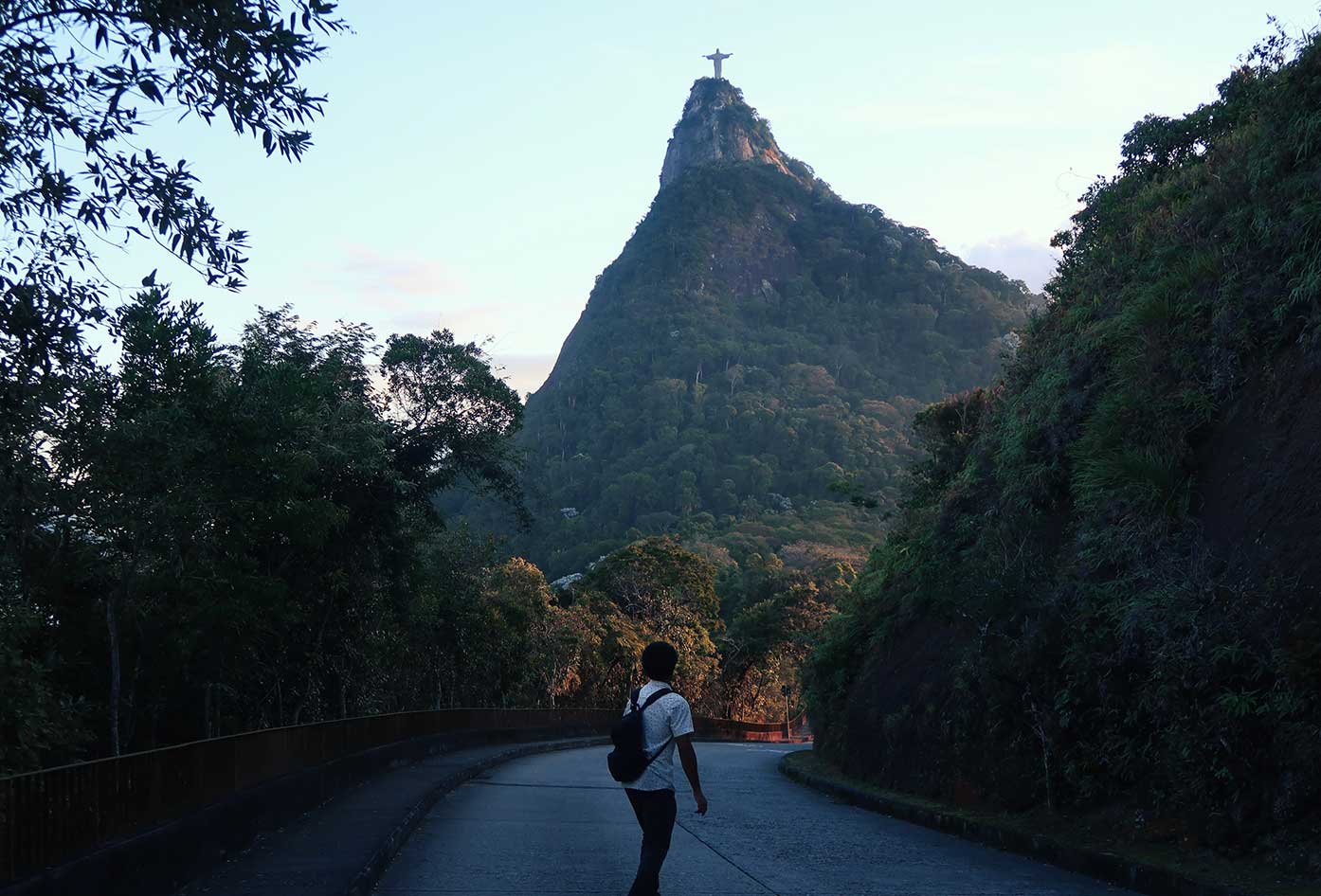 You have done a great job on this itinerary, with a total of 85 days on the road you'd deserve a pat on your back.
Spend some time down on Ipanema beach and sip some cold beers. You earned it!
Now, to add even more depth to your experience let's look at some travel insights that I have formed into a list of travel tips for backpacking through South America below.
Brazil: Extremely Useful Links
Are you ready to start booking your trip to Brazil?
My #1 goal is to help you get deals and discounts no matter where you're from or where you're going in Latin America.
In this Extremely useful links section, I share a list of companies, hostels, and tour providers that I've personally used or done extensive research on and will be using in the near future.
Why reinvent the wheel? I spend 40% of my current day-to-day planning travel in and around Latin America.
Whether in South America, Central America, or on an island in the Caribbean (usually Jamaica) you can rely on me to give you a great starting point for booking your trips to the continent.
Planning a Trip to Brazil
Here is my first port of call no matter where I'm going to I start by looking at these sites for ideas:
As you begin to refine your Brazil itinerary you'll have a better idea of the landmarks and accommodation you'll visit.
Even with just two weeks in South America, you can visit Brazil and still cross over into another country such as Argentina or Uruguay.
Time is of the essence when backpacking and the idea are to put yourself in the best possible position to see everything you planned for yourself.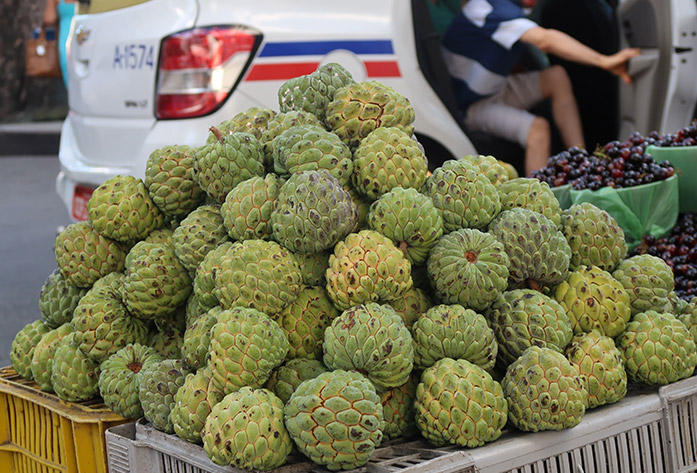 As you probably will already know, staying safe in Latin America is a big deal and not to be underestimated.
Safety concerns are one of the main reasons why people shun the idea of backpacking the continent and will choose continents such as Asia or Europe instead.
Safety in South America
Keep all this travel gear locked up and deterring theft is a must.
I have created a specific page below for those who are concerned about lugging their belongings around and are in need of a backpack that is designed to conceal valuables.
When planning a trip to Brazil I recommend you consider packing the following items I have noted below. Some of which you can buy whilst in the country too if you decide to.
What to pack for Brazil:
You'll that depending on which countries you visit on your South America backpacking journey the climate will change drastically.
It's smart to think about this before leaving your hometown!
South America is not all beaches and palm trees, in fact, I have some of the coldest nights in the mountain regions of Colombia or in other countries such as Argentina and Peru.
Winter in the southern hemisphere is not to be underestimated.
Finally, when staying in a hostel, here a few link that I recommend you check out before booking anything:
Brazil Hostel Checklist:
**This list will get updated regularly: See my Travel Gear Page in the Main Navigation for even more ideas 🙂
Got Travel Insurance for Brazil?

Designed by travelers, for travelers, World Nomads covers more than 150 adventure sports and activities so you can explore your boundaries.
Brazil Itinerary
That's all for this short Brazil itinerary!
For anyone thinking about traveling to Brazil in the near future, this guide covered some of the best tourist attractions in Brazil. Not to mention, given you a real insight into what to expect.
Not only do you know some of the best places to visit in Brazil, you have useful links to do further research.
When it comes to safety in Brazil, exercise more caution than usual, especially in bigger cities.
As you plan a trip to Brazil, or when crossing through to other countries for that matter, you'll find sticking to the normal travel routes relatively safe.
Proper planning goes a long way in Brazil and with that, you'll have a brilliant trip! Please just be sure to use caution when carrying around valuables.
📌 Like this article? Pin it…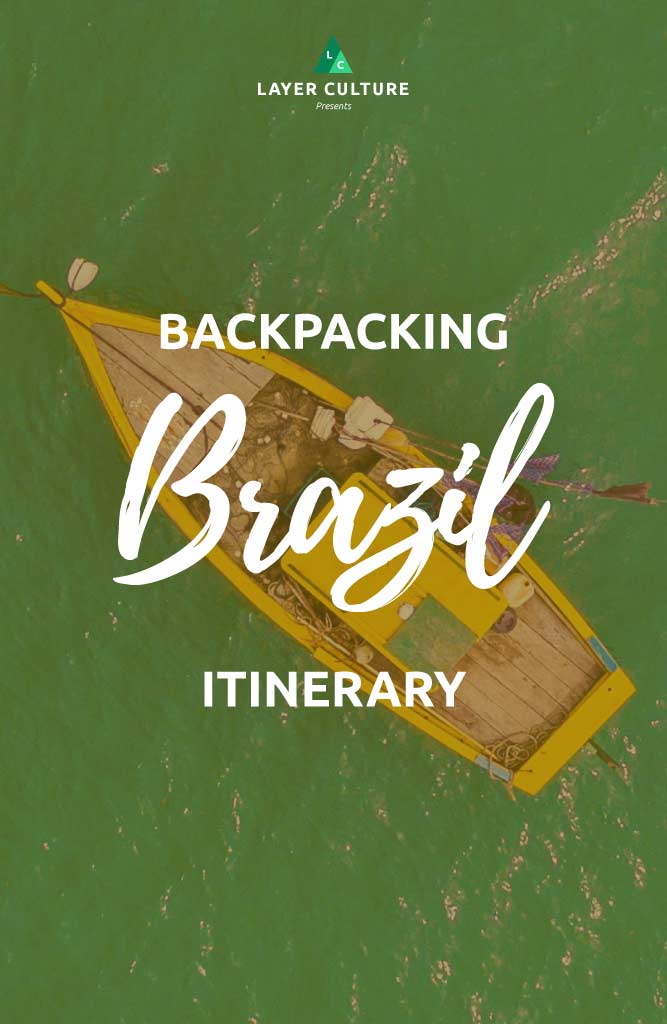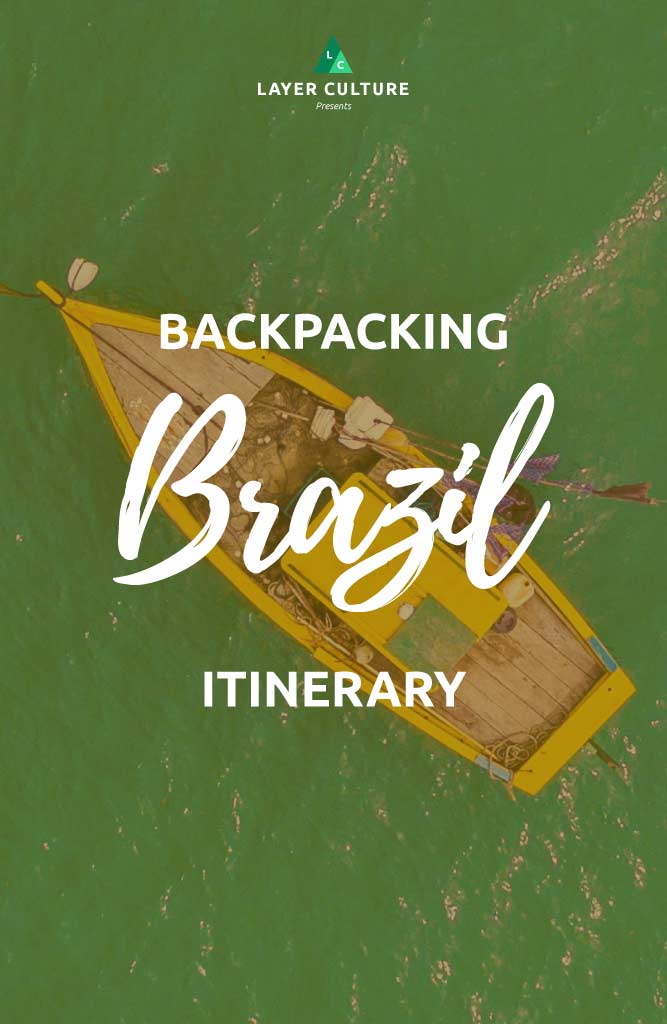 Did this Brazil itinerary help you decide where to start?
💬 Leave a positive comment or lets start a conversation below!
---
"Dear friend! Some links in this post contain affiliate links. Meaning, if you click through and make a purchase, book a hostel or sign up for a tour, I may earn a small commission at no additional cost to you. Your support means a lot and helps me to keep traveling and maintaining the quality of this site for you."