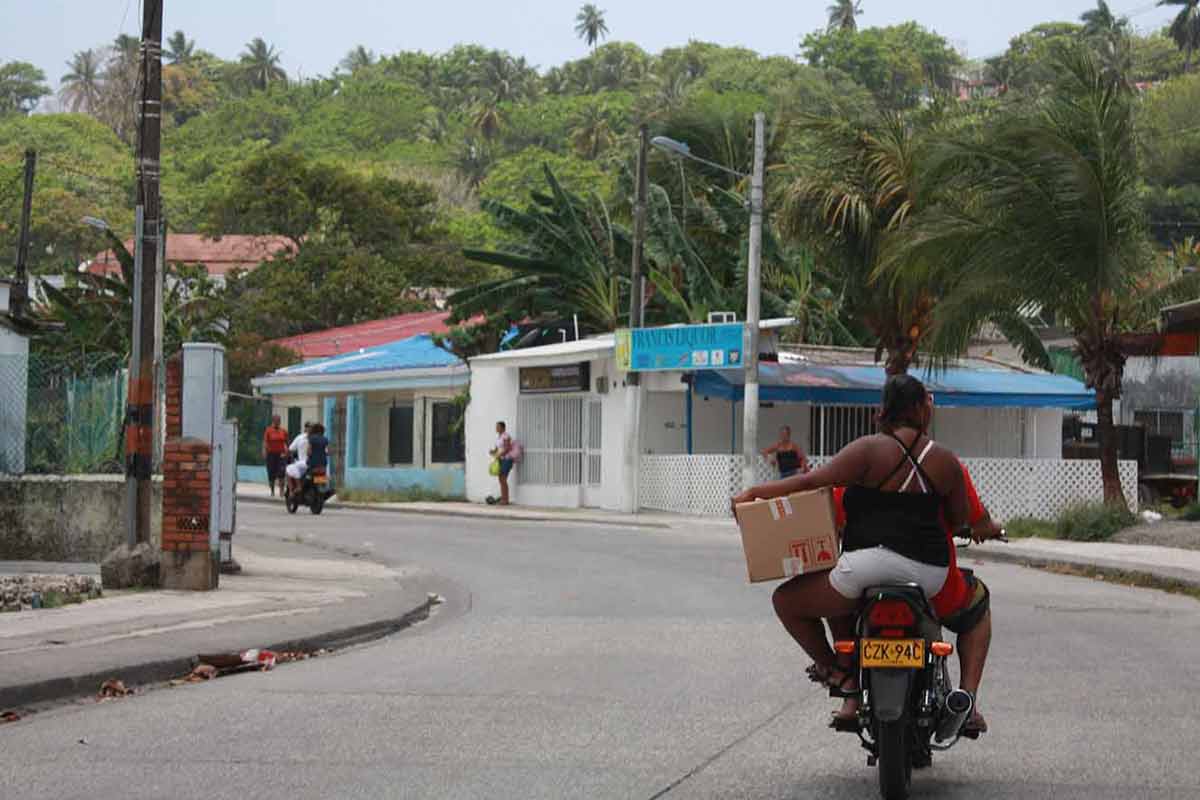 Is San Andres safe for new visitors?
This tropical island has always been a popular break for Colombians looking to get off the mainland, and now it's a big hit with tourists too.
Not only is San Andres the home to stunning beaches and world-class snorkeling, it also has a distinct Caribbean vibe which is great for relaxing.
Whilst still technically part of Colombia, you'll rightfully feel like you're in a different country here! Sometimes it can even seem like you're in Jamaica.
Safety is a common worry for travelers visiting Colombia, however is the situation the same here as it would be for those visiting the mainland?
Is San Andres Safe?
In this guide we'll explore the current safety situation in San Andres, including what it's like for a visitor during both the day and night.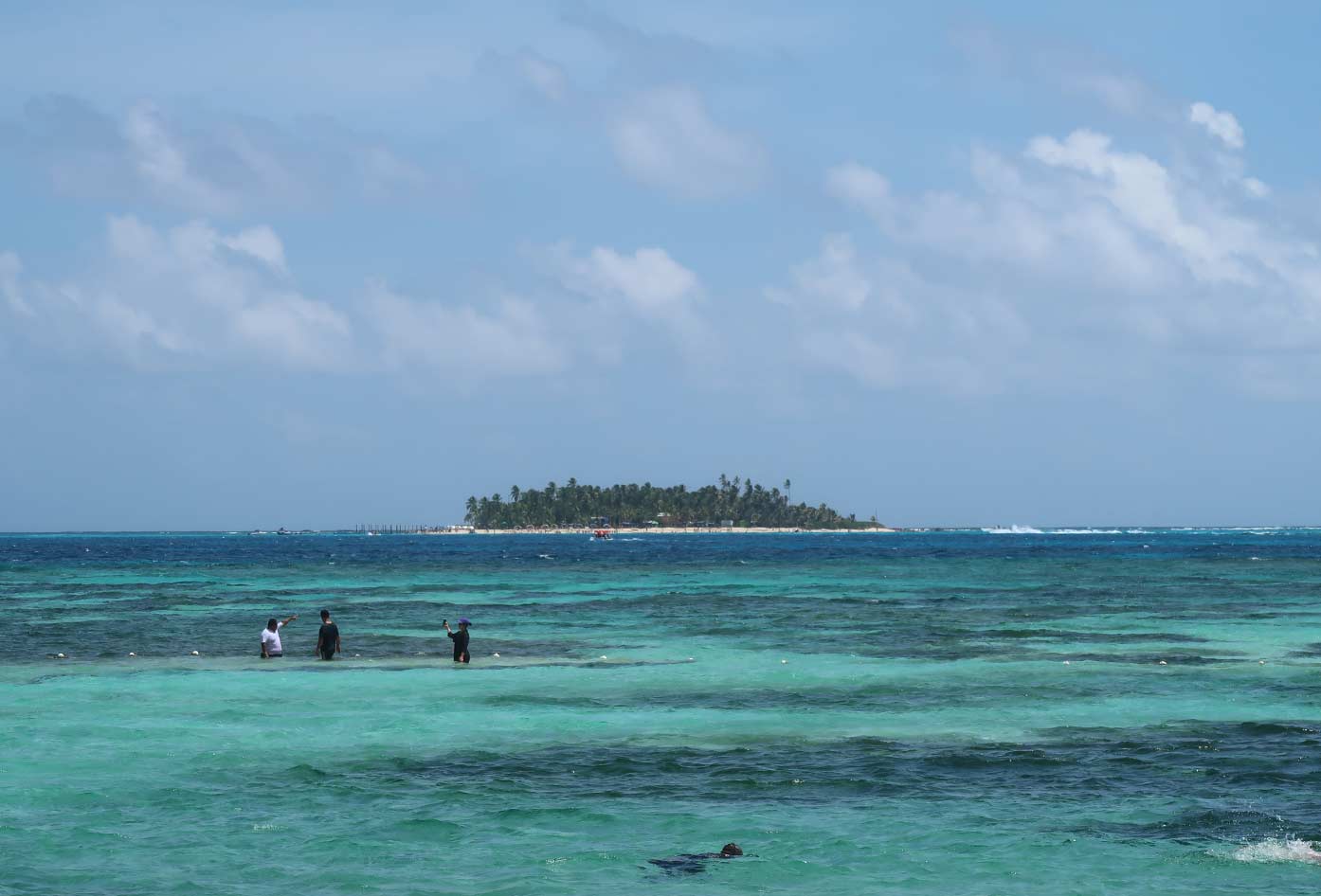 As well as providing some links to other San Andres travel blogs, I'll a list of safety tips for staying safe so you can travel here with confidence.
For most visitors arriving in San Andres it is very common to just stroll out of the airport and get to your hotel on foot, or jump straight in a taxi.
If you're visiting for the first time, let's start by looking at the safety situation which is good when compared to some other regions in Colombia.
Is San Andres safe right now?
San Andres has always been a safe island to visit, and if you've already been in Colombia for a while then you can finally let your guard down here.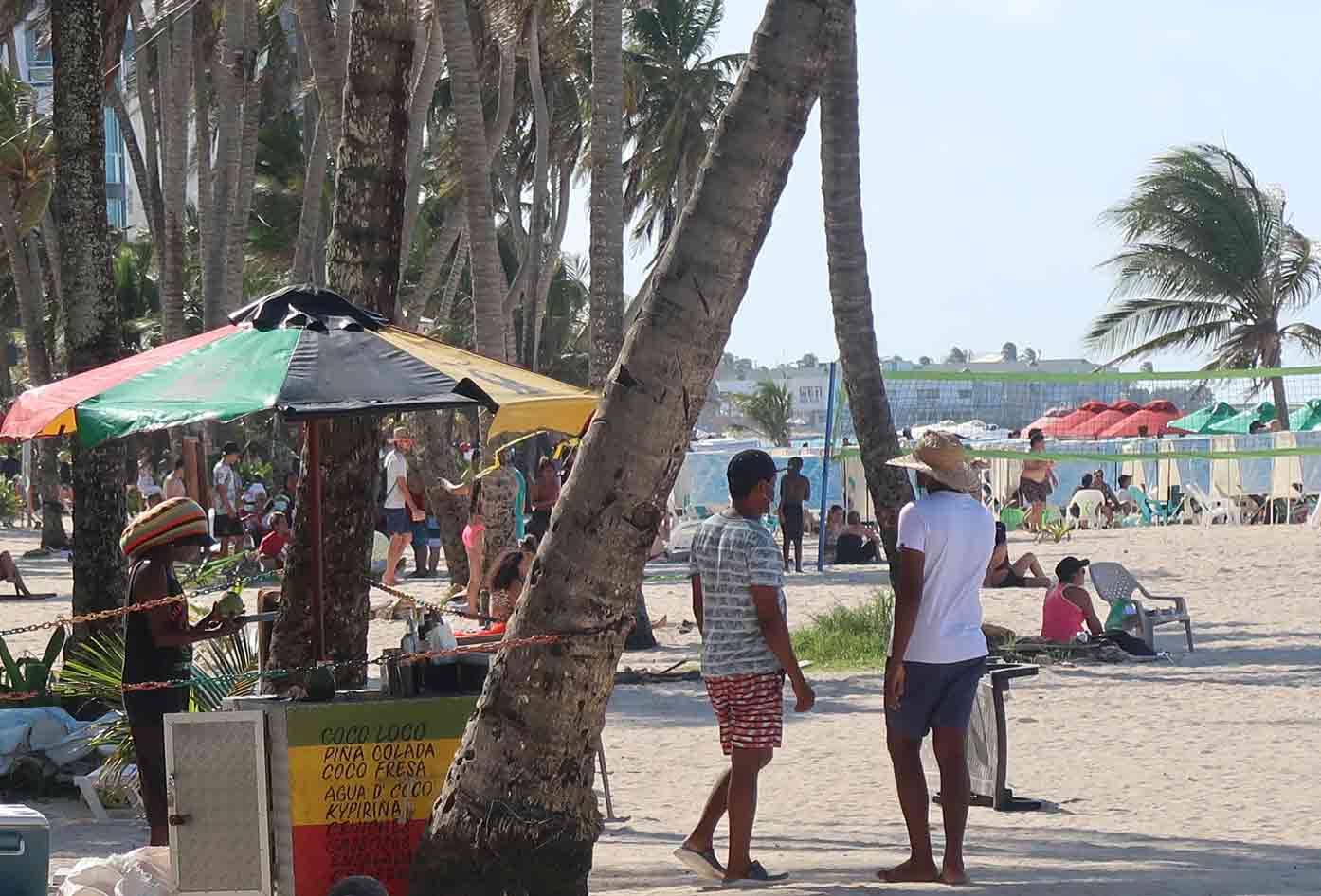 The north of the island is especially safe around the beach, and whilst there are some poor areas, there's still little issues posed to tourists.
It's important to still follow basic safety advice such as keeping valuables locked away and not walking with your phone in your hand, since petty theft can occur (like anywhere else in the world).
This is even more so when out at night, given walkways can get pretty busy, which would be attractive for an opportunistic thief looking for a quick hit.
Look, I know you don't need to take the same precautions as you would with safety in Jamaica but you will still need to be aware of what it going on.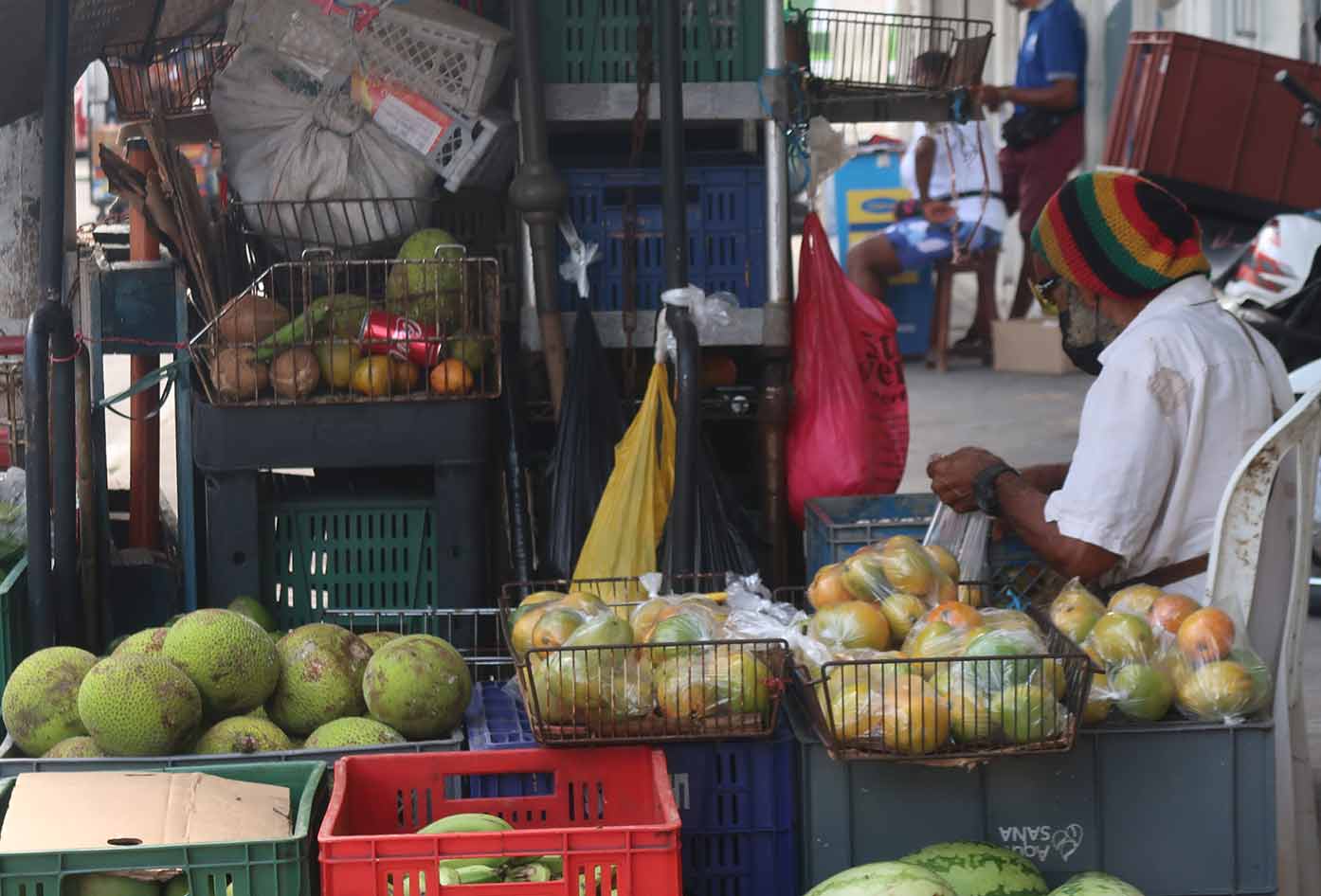 During the day you'll also want to be wary of heading to the beach alone.
Although this island is safe, petty theft is still ongoing so try to minimize the amount of things you carry with you, and preferably head with others who can look after your stuff when you head for a quick dip in the ocean.
The biggest risk of all for travelers heading to San Andres will be the sun, given it can get really hot (its are in the middle of the Caribbean after all).
This means you'll want to carry sunscreen and re-apply it throughout the day, and also drink lots of water to avoid getting dehydrated.
Is San Andres safe to travel alone?
San Andres is safe destination, and you'll actually find the island is full of solo travelers all heading over from the Colombian mainland.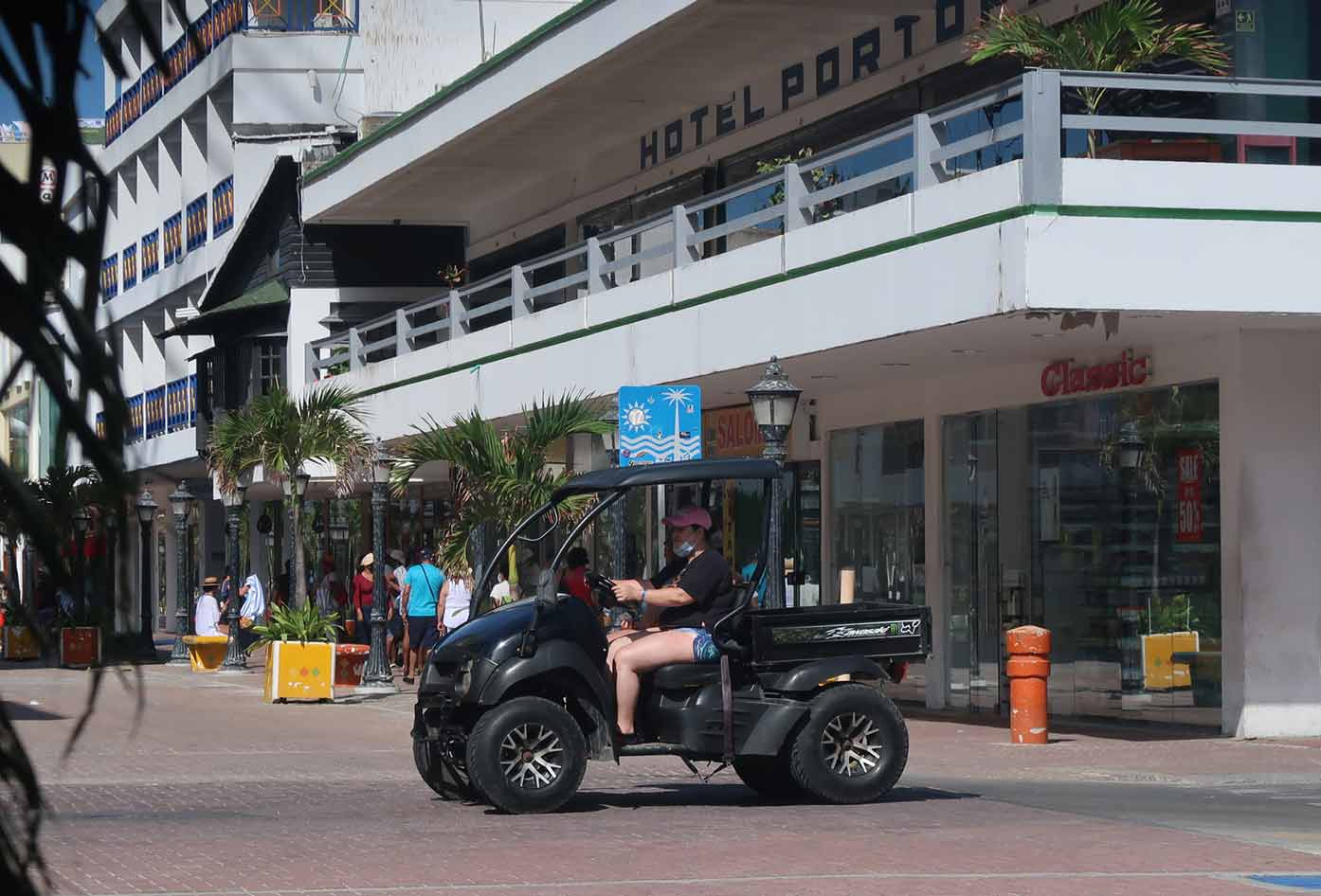 There's many good hostels to stay at such as El Viajero to meet other like minded travelers, and you can also enjoy exploring the island solo without having to worry about safety.
Some of the best things to do in San Andres include renting a buggy car trying some of the local Raizal food and exploring the island at your own pace, or heading on this boat cruise through the San Andres Keys.
Is San Andrés safe for solo female travelers?
San Andres is a really safe place, and would probably rank top of the list for the safest Colombia destination for solo female travelers to visit.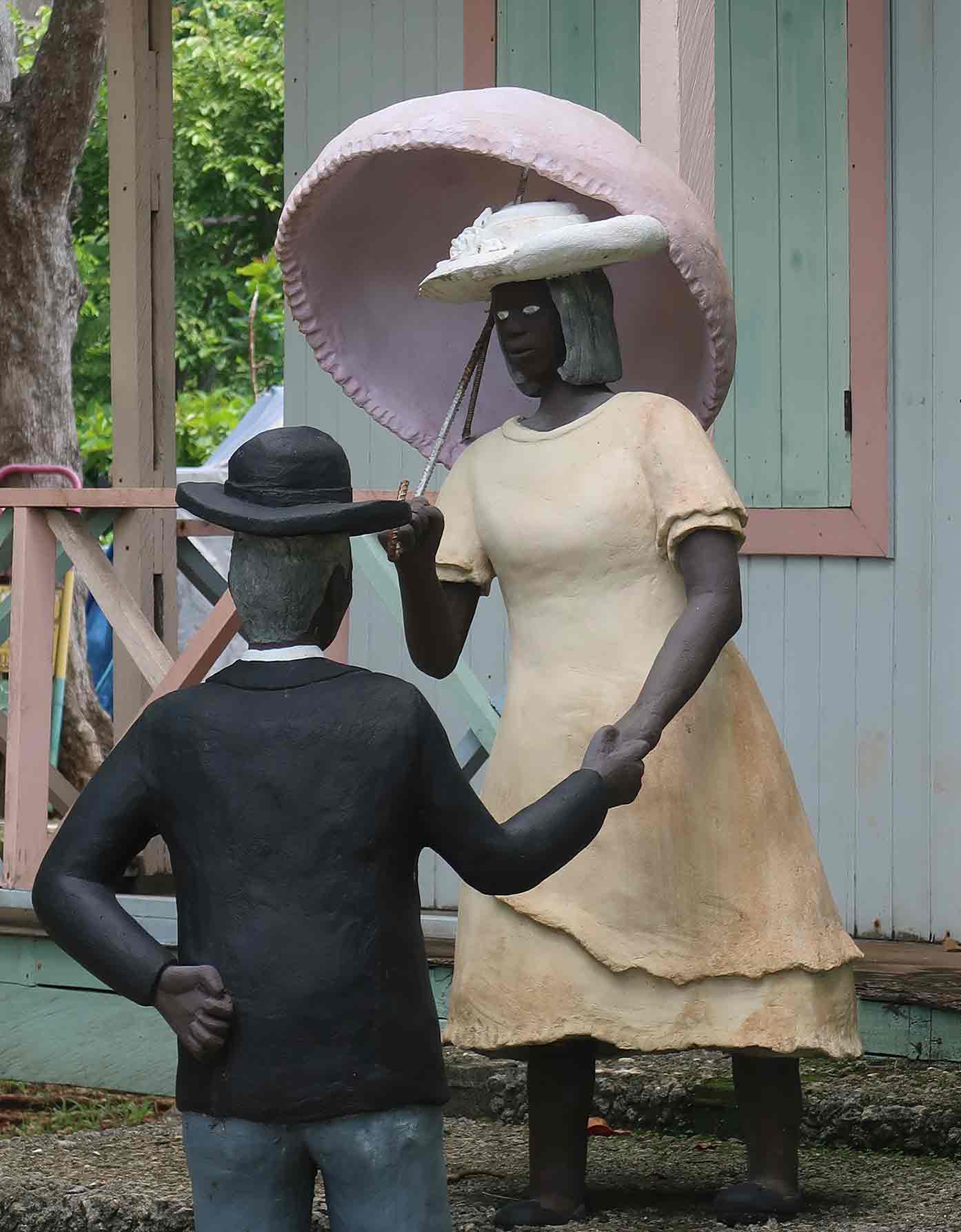 The advice is similar as for most traveler here, your biggest worries will be to keep drinking lots of water and to keep reapplying sunscreen regularly.
As you are still in Latin America of course, you may get cat-called every now and then (especially when walking through the central parts of town).
I highly recommend solo female travelers staying in Casa Hostel San Andrés, which is just a couple of blocks away from Spratt Bight Beach.
Is San Andres safe at night?
Nighttime in most Colombian cities can be somewhat intimidating, however in San Andres it's pretty safe. Along the malecón (by Spratt Bight Beach) you can walk alone with no issues, even at really late hours.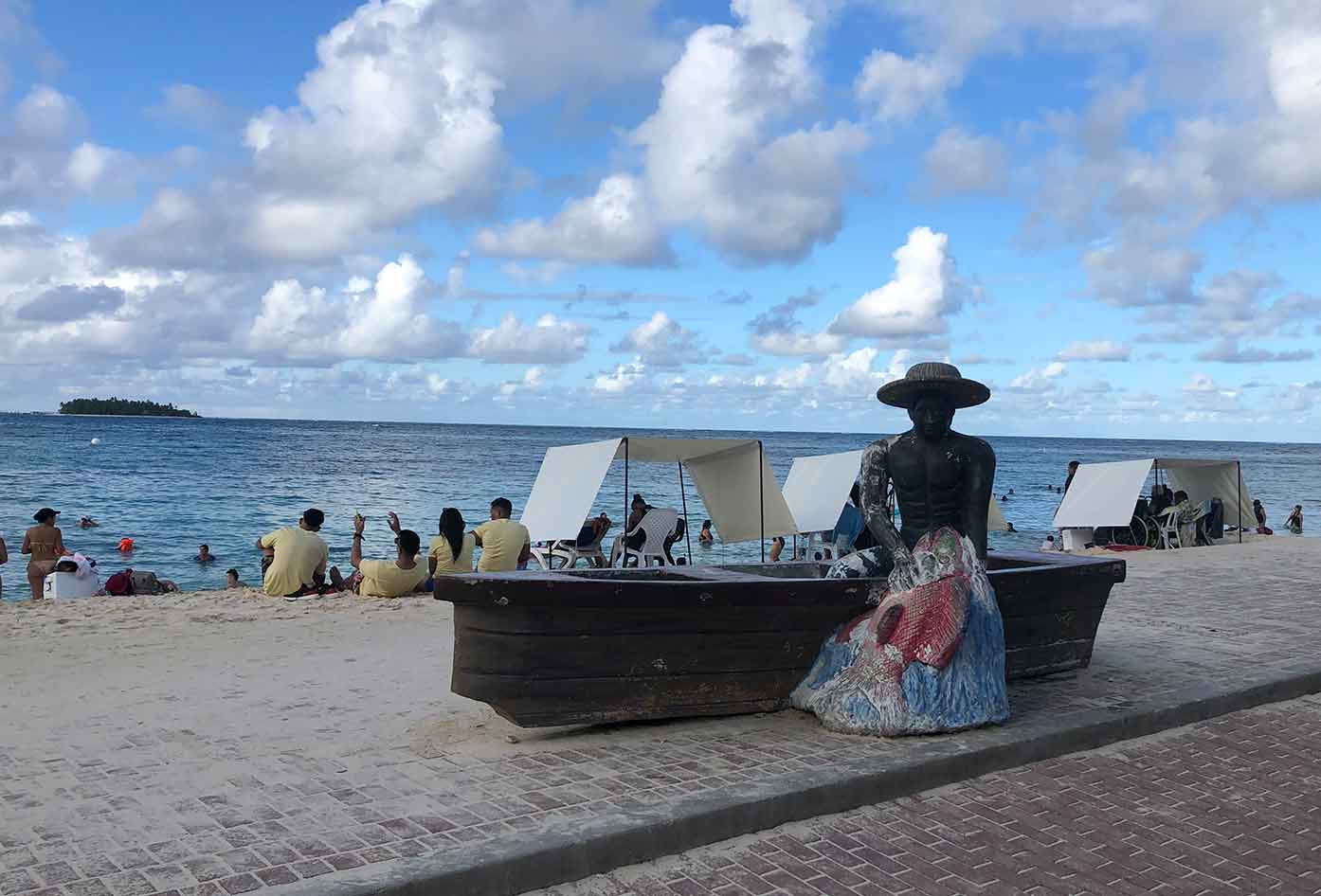 You'll want to be cautious when walking through the town though, which includes Avenida 20 de Julio and any of the smaller streets that intersect it.
Although violent crime is extremely rare, pickpocketing can be a risk given there's a lot of poverty in the center.
Where to stay in San Andres?
Those looking to stay on a budget will want to stay at the Casa Hostel San Andrés, which is just a couple of blocks from Spratt Bight beach. Here they provide both dorms and private rooms with air-conditioning.
If you prefer a more comfortable mid-range hotel, then Hostal Islamar is your choice. Here you'll be staying in a private room with a terrace, close to lots of great restaurants and nearby nightlife.
Travelers that love luxury will want to stay at the Calypso Beach Hotel. Located right on Spratt Bight Beach, you'll have a sleek private room along with an on-site pool to enjoy.
Safety Tips for San Andres
⤵️ Below are some useful tips to help you on your journey:
Keep Reapplying Sunscreen – The sun is really hot here, and it's really easy to burn if you're not being careful.
Compared with the safety in Santa Marta you can let your guard down here and expect to walk around freely without been pestered.
Spend time at Spratt Bight beach which is the one that lies in front of Hotel Isleño it is one of quietest parts of the beach to relax in the day.
Avoid Leaving Belongings Unattended on the Beach – Try to go with a group, as there is a risk of theft whilst you go for a quick dip in the sea.
Don't Bring Valuables out at Night – Although the island is really safe, there's still a risk of pickpocketing after the sun goes down.
You must present your tourist card on arrival so make sure you fill it out on the plane or before you land.
If you decide to rent a buggy car while here make sure you follow the rules and don't drink and drive while here.
You can find free WiFi hotspots (government provided) around the boardwalk area but they can be very unreliable so bear that in mind.
Only use reputable tours – There's all kinds of operators here, so only use those who have a good reputation when heading out to the cays.
Drink Lots of Water – Dehydration is the biggest risk of all here, so be sure to drink plenty of water throughout the day.
Got Travel Insurance for San Andres?

Designed by travelers, for travelers, World Nomads covers more than 150 adventure sports and activities so you can explore your boundaries.
How to get to San Andres
The island of San Andres lies roughly 700 km north of Colombia, making it the furthest domestic destination you can visit from the mainland.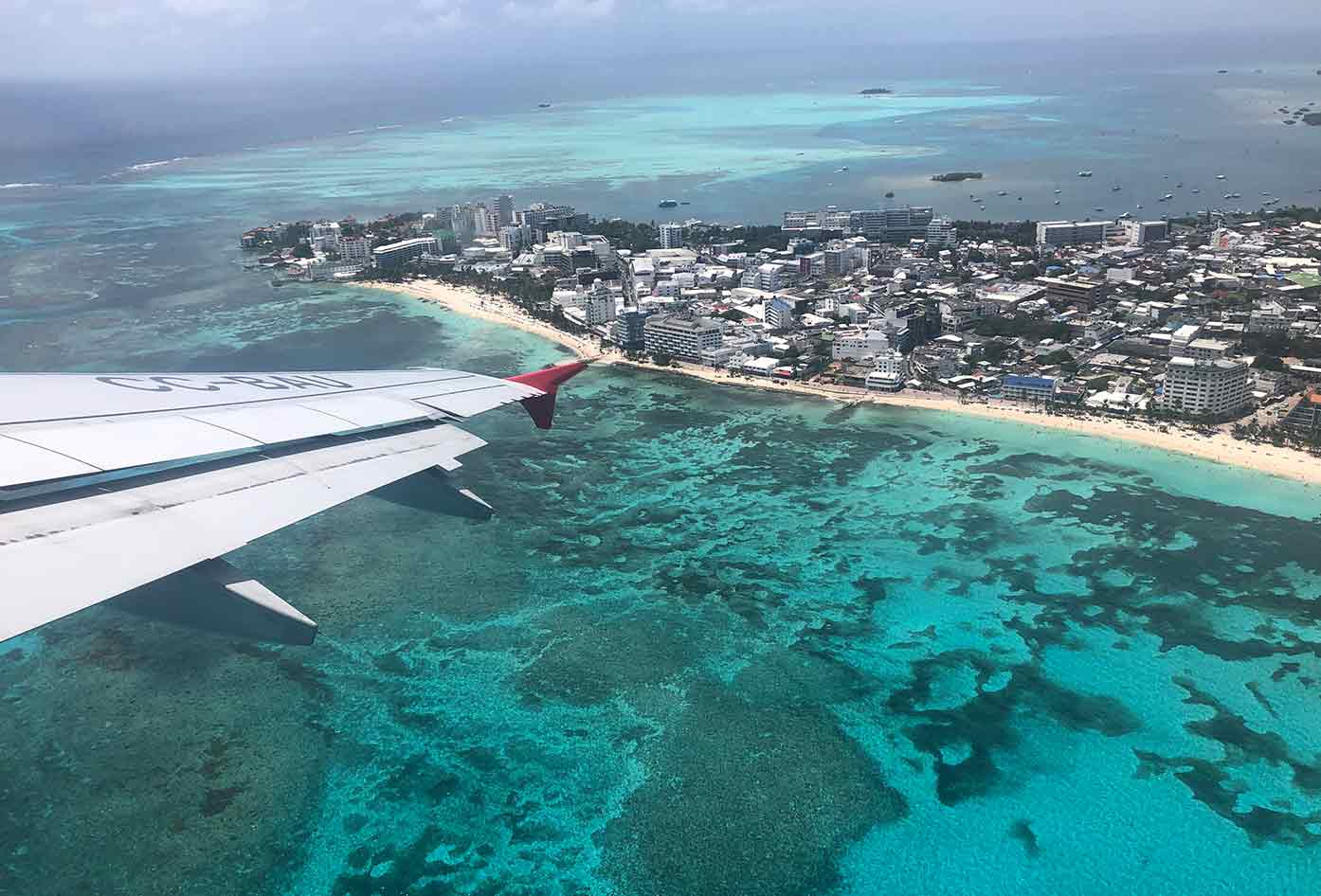 Whilst there used to be boats heading out from both Colombia and nearby Nicaragua, nowadays the only way to get there is by plane.
There are direct flights here from all over Colombia, including the cities of Bogotá, Cartagena, Cali, Medellin and Barranquilla (which vary between $50-120 for a one-way flight).
Flying from Cartagena is the most popular given it's the closest along the coast. The flight will cost roughly $50 (without baggage), and will take just over an hour to arrive.
Once you leave the airport you'll be just a couple of blocks from Spratt Bight Beach, so you could easily walk to your accommodation (it is an island after all!).
It's important to remember that although it's technically a domestic destination, you'll need to fill in a tourist card and pay an entry fee when departing the mainland.
Best time to visit San Andres?
Given San Andres is located right in the middle of the Caribbean, The weather here is different to the mainland and can have extreme variations depending on the season.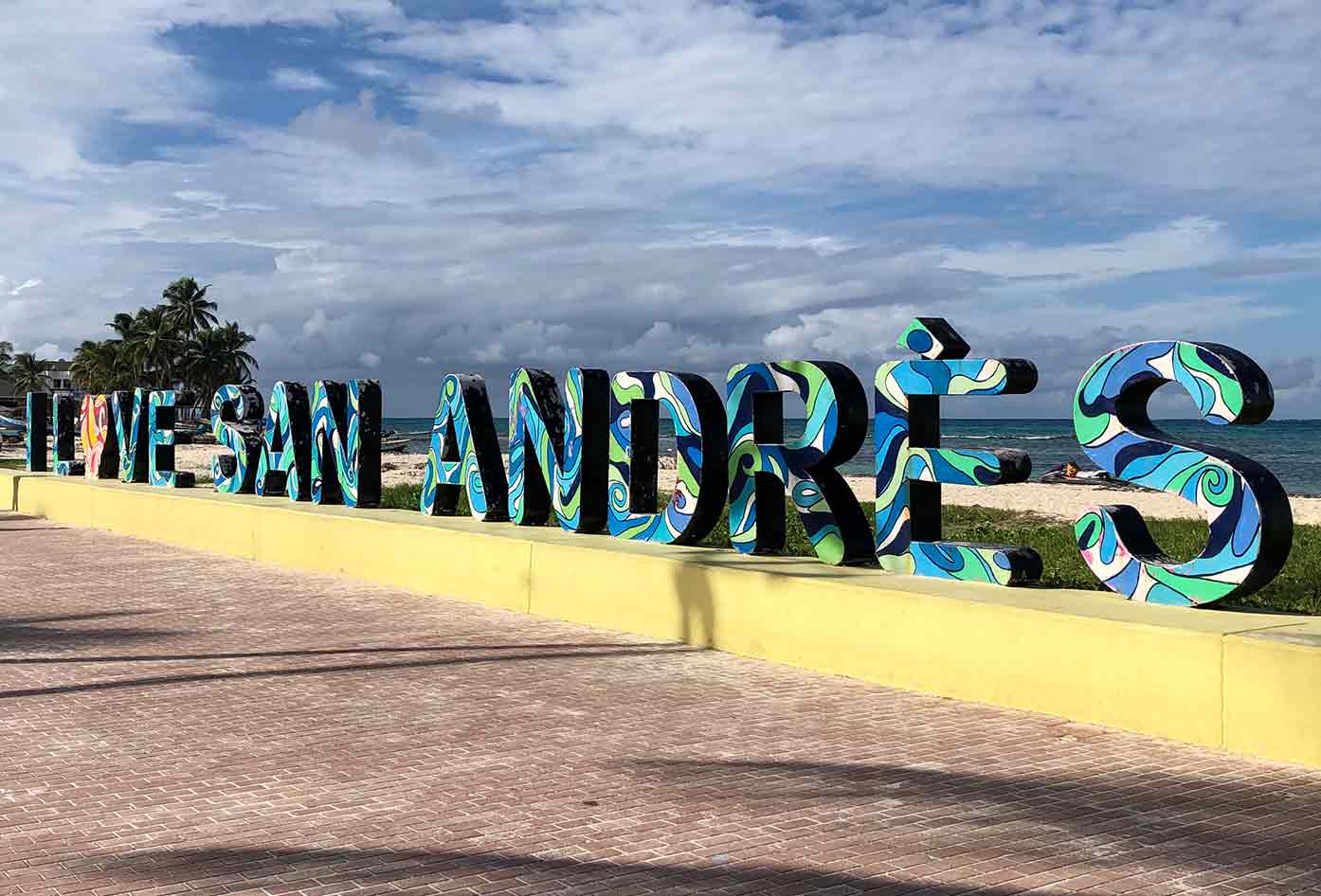 The dry season is the overall best time to visit, which runs from late December until April. Average temperatures are comfortable ranging from 80-82°F, with highs of up to 85°F and lows of down to 78°F.
Here there's as little as 0-1 inches falling within each month, making it perfect beach weather. The wet season begins in early May, and lasts up until December.
Average temperatures are warmer this time of year, with daily averages of 82-83°F, highs of 86°F and lows of 79°F. Rainfall is much heavier and wilder this time of year, with anywhere from 2-7 inches falling in each month.
Is San Andres safe?
Thanks for reading this guide on how to stay safe in San Andres.
Located in the middle of the Caribbean Ocean, San Andres is a great choice for travelers who are looking to change things up.
As well as offering a more relaxed atmosphere, travelers heading here can relax too since it's a really safe Island.
Just remember to follow basic safety advice as you would elsewhere, and you'll have both a memorable and safe trip here.
Be sure to book your own trip to San Andres soon to enjoy everything that this slice of Caribbean paradise has to offer.
I have written about more safe places to visit in Colombia on this blog.
📌 Like this article? Pin it…
Did this guide help you get advice about travel safety in San Andres?
💬 Leave a positive comment or lets start a conversation below!
---
"Dear friend! Some links in this post contain affiliate links. Meaning, if you click through and make a purchase, book a hostel or sign up for a tour, I may earn a small commission at no additional cost to you. Your support means a lot and helps me to keep traveling and maintaining the quality of this site for you."