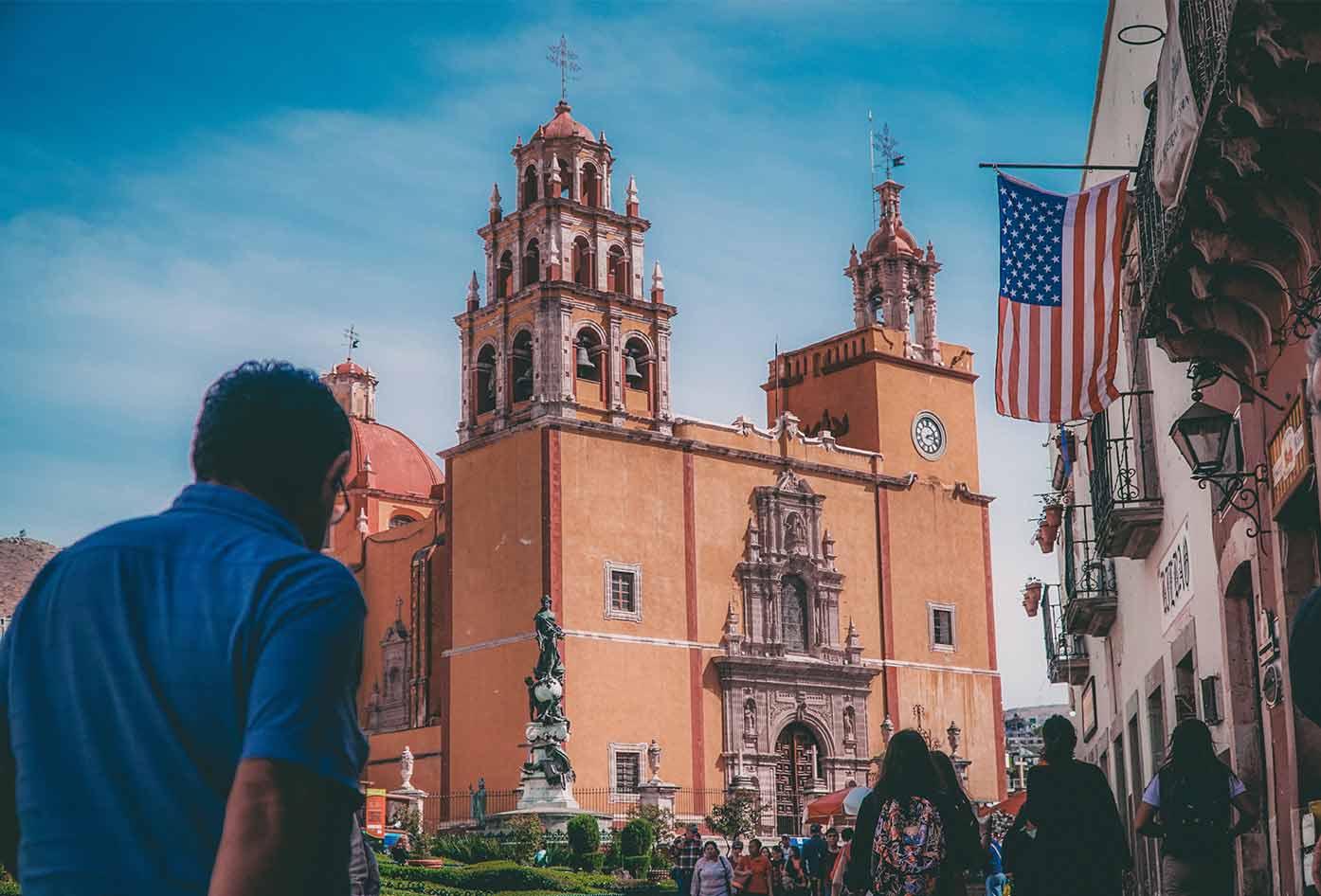 Is Guanajuato safe for new travelers?
For all that did not know, Guanajuato is the name of a province as well as a city in Mexico, located around 4 hours away from Mexico City by car.
The state is the sixth-highest populated in the Mexican nation and is famous for, among other things, blue corn tortillas.
It's right smack bang in the middle of Mexico, so many visitors planning a trip to Mexico from north to south or vice versa will make the stop.
Is Guanajuato Safe?
This guide explores the current safety situation in Guanajuato, including what it's like for a visitor here and what to expect both day and night.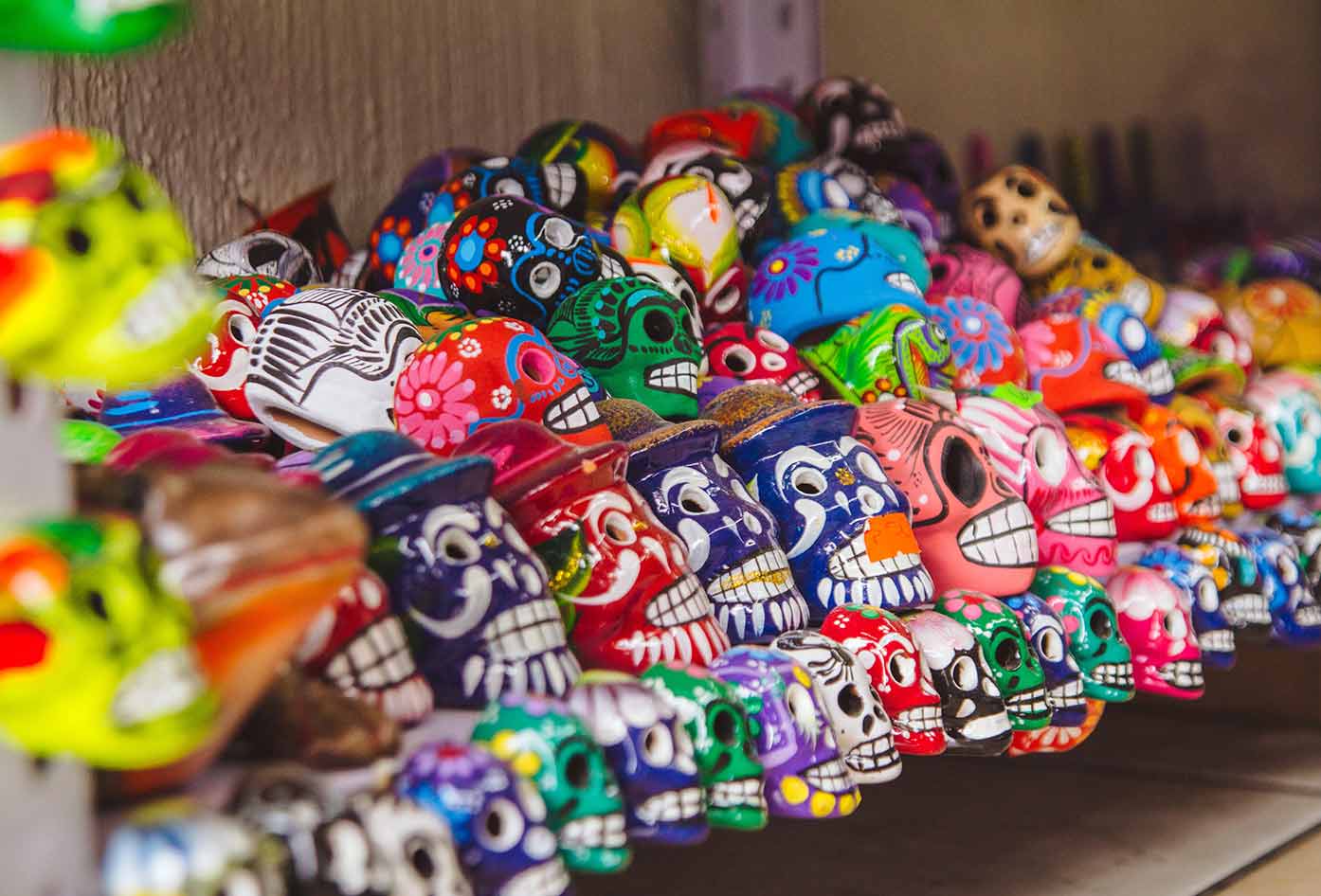 By reading this guide, you can expect to be able to travel with confidence and know what to do when it comes to traveling safely in Guanajuato city.
The Callejón del Beso (Alley of the Kiss) is named as such because the balconies are close enough for a couple to reach across and kiss.
Sounds great right? The thing is, many visitors who travel to places in Mexico always need to see how safe the area they're looking at truly is. You can never trust the news reports to reflect reality.
Is it safe to visit Guanajuato right now?
Quick answer: Yes Guanajuato is safe to visit right now! The city's known for its silver mining history and colonial architecture. The narrow streets, alleyways, and tunnels are iconic to the area.
Although the city has had its ups and downs a lot has been done to protect the city's high level of tourism. This means that many of the city's streets are safe to walk around. If you don't feel confined after walking around the city, it may be best to stay around the busy zones (more so at night).
Where is Guanajuato on the map?
Guanajuato is a city that is located right in the center of Mexico.
It's the capital of the state of the same name and borders Aguascalientes and San Luis Potosí to the north.
To the south, one can find Michoacán, whilst Querétaro lies to the east. Due to its extremely central location, it's very easy to access with buses arriving in all directions from all over the country.
Mexico City is situated some 150 miles to the southeast of Guanajuato.
The closest major coastal cities to Guanajuato are Puerto Vallarta on the eastern Pacific (600km), and Tampico on the west along the Gulf of Mexico (1090km).
Is it Safe to Travel to Guanajuato?
With so many things to do in Guanajuato and surrounding areas, thousands of tourists travel to this part of Mexico every year.
It's not difficult to see why. Hopefully, this guide will only aid your plans.
The city of Guanajuato has some amazing pastel-colored buildings that brightly reflect the rays of the rising and setting sun.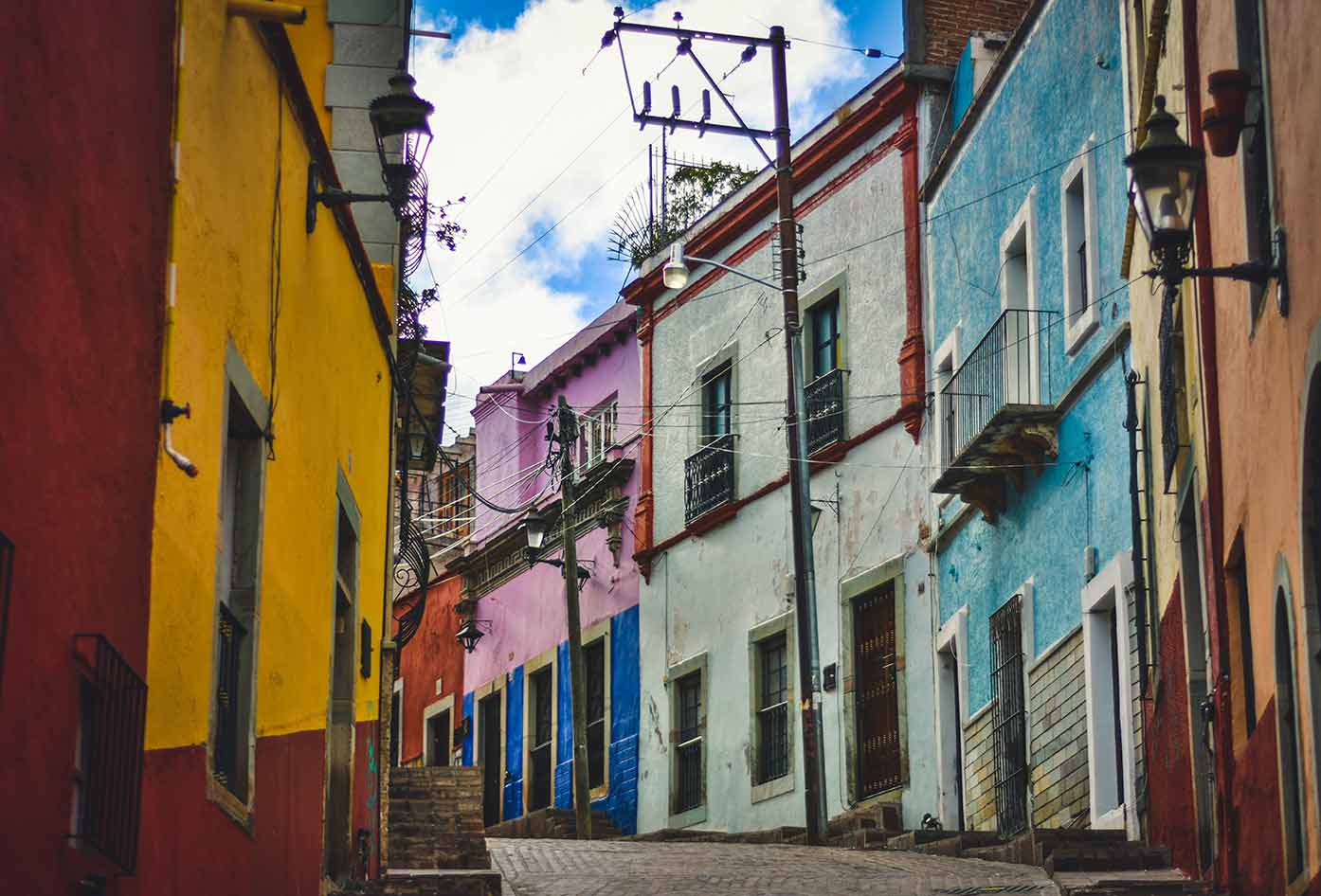 It has all the charm of a Mediterranean city, with deep valleys and hundreds of streets and alleys to get lost in. The architecture reflects the colorful past, but the present is less as colorful.
Because the population of the Guanajuato region is so high and increasing rapidly, the crime rate is on a slow incline.
Tourists arriving to this region to take part in everything from Chocolate tasting tours to Tequila and Taco workshops make it even more interesting.
With all this in mind, here are some facts to help you trust Guanajuato.
Guanajuato Safety Facts
Most of the crime within this region is down to drug cartels and gang violence. 99% of the time this doesn't involve visitors or tourists, but sometimes it can happen.
See these Guanajuato facts:
The intentional homicide rate of Guanajuato was the highest in Mexico in 2019, with a total of 4,494 deaths.
According to the UK Government, over 576,971 British nationals visited Mexico in 2017 with most visits being trouble-free.
Due to the virus, gang wars have been rife in 2020. Most of the turf wars take place in states in central Mexico such as Guanajuato.
Before the virus, the US government listed the state of Guanajuato as being the same level of risk for tourism as Riveria Maya and Yucatan.
The COVID-19 virus has seen a sharp increase in violence across all of Mexico and Central America.
Is Guanajuato Safe to Travel Alone?
Guanajuato isn't exactly the safest location in Mexico to travel to, but there are definitely some safe spots for people to visit.
You can find like-minded travelers by staying at one of Guanajuato's top-rated hostels which may add an extra dimension to your trip.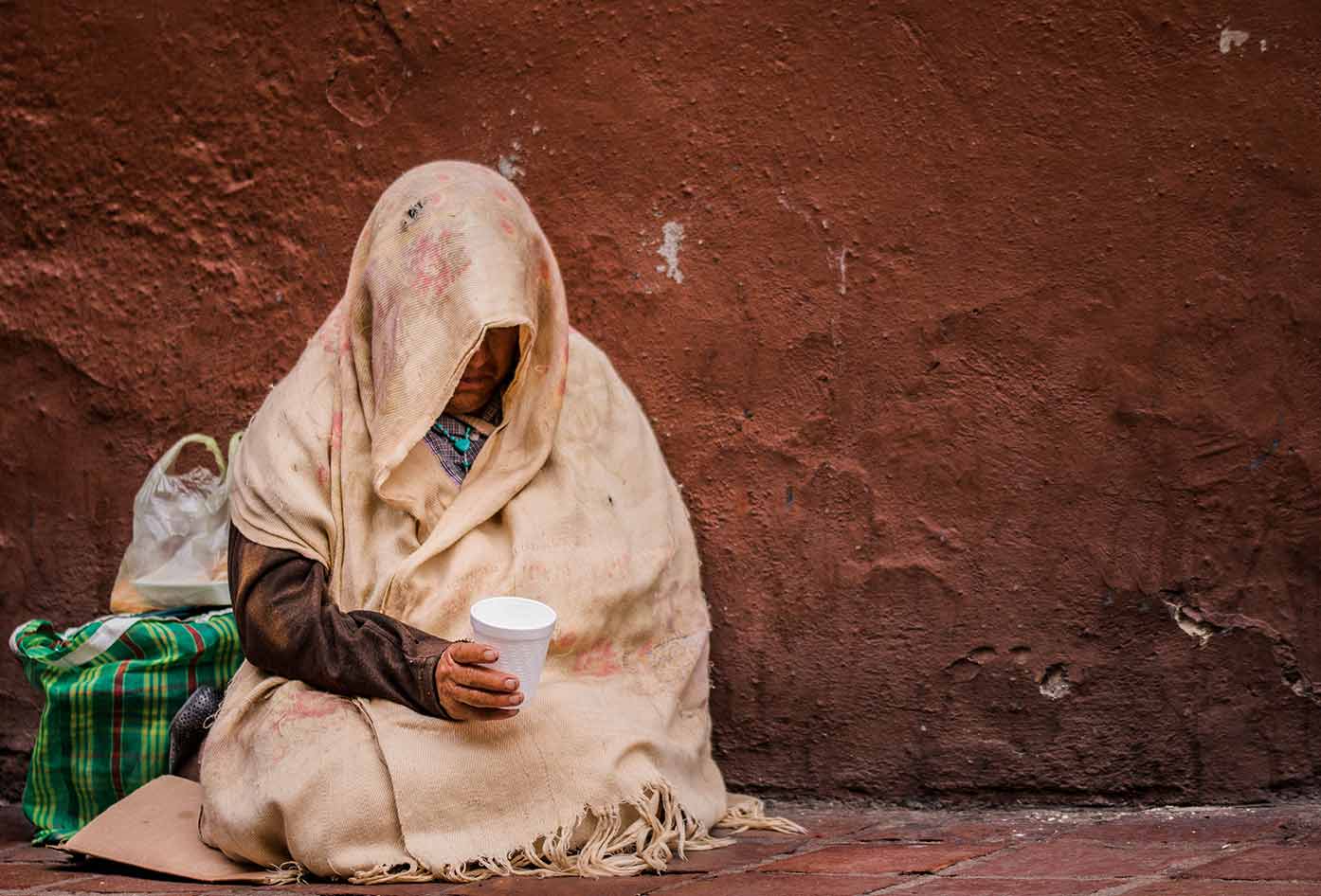 The region is reliant on tourism for the local economy, so historic cities such as Leon and Guanajuato hope to see visitors flocking after the current virus situation has been resolved successfully.
You'll need to extensively plan out your trip beforehand and do research based on where tourists are advised to travel.
The best plan of action would be to take premium costing coaches to chosen locations and move on to somewhere else.
The frustrating part about traveling to Mexico is not only worries of Cartel violence, but the need to keep on your guard for petty crime too.
The reason for all the statistics from this area being so abhorrent is due to the bloody turf war between the Jalisco New Generation Cartel and the Santa Rosa de Lima Cartel.
Is Guanajuato safe for solo female travelers?
Yes, Guanajuato is safe for solo female travelers in most areas of the city. This is known amongst many travel circles since many solo travelers visit the city to learn Spanish.
One great thing about this city is that most travelers find it easy to meet with like-minded travelers. Places such as Café Tal as like a haven for solo travelers. Also places such as Hostal Casa de Dante as like a home away from home.
Is Guanajuato safe at night?
Yes, Guanajuato is safe at night for tourists. While in the main areas of Guanajuato, you can let your somewhat let your guard down somewhat.
If you happen to feel less safe at any moment when walking the street you will be better off using a local taxi or Uber.
However, if you are staying in one of the popular areas of the city such as embajadoras you will encounter locals who are out in the evenings enjoying the plazas and local restaurants.
Backpacking Guanajuato Safety
When traveling through this region, it would be best to stay for less than a week at most.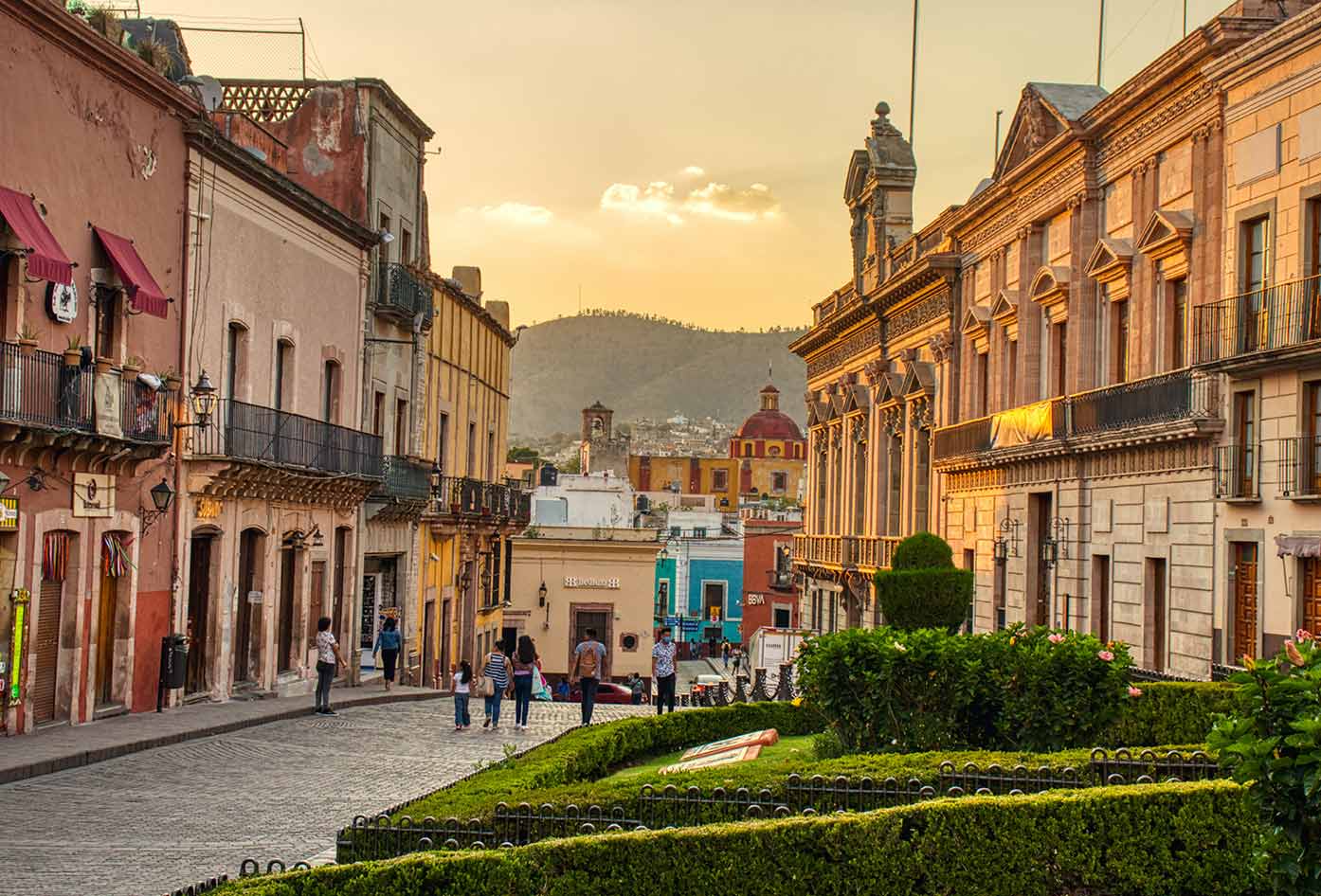 This is due to the fact that any surrounding region to Guanajuato is safer, including nearby Mexico City. Guanajuato has an amazing culture and heritage, but the safety of the tourist is paramount.
The cities of Guanajuato and Leon have some amazing scenes of architecture and cuisine to die for. However, the current situation in this region warrants some reasonable precautions.
If you cannot wait to go to these amazing pretty spots, be sure to stay out of harm's way and keep the stopover as quick as can be.
Where to Stay in Guanajuato
Guanajuato's center is by far the best place to stay when visiting this colonial gem.
Not only is it one of the safer areas, but you'll also find all of the top attractions. This area is also full of vibrant restaurants and nightlife, meaning you don't have to walk that far to find what you need.
Many visitors love Casa del Tiempo as it is great value for money.
Some alternative areas include San Javier and Cata which are also safe. These two areas are also located close to Guanajuato's best landmarks.
Wherever you decide to stay one thing is sure; you'll be close to some pretty amazing architecture and have some great natural landscapes within view on the horizon.
Guanajuato Nightlife
Known for its range of bars that sit along Guanajuato's winding cobblestone streets, this city is great for a night out.
Most actually prefer to head to the nearby San Miguel de Allende, however, this city has lots going on too.
Most of the action is focused within the city center, between the Jardín Reforma and University as well as the Teatro Juárez.
Los Lobos bar is one of the most authentic where you'll meet loads of locals. Other great options include the Oveja Negra as well as W Club.
Guanajuato: Travel Safety Tips
The Guanajuato region has seen a major spike in violence recently due to the Cartels fighting over land disputes.
You may decide to still visit the region, in which case you may need to take some special precautions that vary from the typical ones.
⤵️ Here are some useful tips to help you on your journey:
As mentioned in the Mazatlan safety guide, don't accept offers of drugs. Not only is it illegal, but it's dangerous and you're helping an industry wrought with crime that the government is trying to stop.
Find out where the dangerous spots in Guanajuato are so you can avoid them at all costs.
Stay in the downtown area of Guanajuato city and stay out during the daytime only.
If you want to take expensive equipment such as cameras or smartphones, keep them hidden, locked away and on your person. A PacSafe backpack is perfect for this.
Keep dummy wallets for pickpockets and keep your money hidden away. Bras, neck wallets or secret bag compartments will do.
Give yourself a curfew in order to stay indoors during dark hours.
If you are a person that suffers from typical culture shock symptoms see our tips on adapting to new surroundings on this blog.
Make sure to use trusted and accredited hotels/hostels. Then once you've booked your room, book taxis or buses through the hotel.
Always carry your sunscreen. This is one of the hottest regions in Mexico.
There is still a risk of contracting Zika virus. See Travel Health Pro For more information on this visit
Don't go where there are few other people in the vicinity; this includes camping in secluded places. A simple rule: if there are families around, you're probably safe.
When visiting Guanajuato with kids, visit San Miguel de Allende one of Mexico's prettiest colonial towns; there's something for everyone.
Be wary of attempts at credit-card fraud. One method is when the cashier swipes your card twice (once for the transaction and once for nefarious purposes). It would be best to only use cash, by keeping most in your hotel safe and taking small amounts out with you.
Travelling Around Guanajuato State by Bus
Primera Plus offers eight daily buses at approximately two-hour intervals. The journey takes around 2 hours and 30 minutes with a brief stop in Irapuato. Round-trip tickets cost $433 MXN ($23 USD).
One-way tickets cost $228 MXN ($12 USD). Buying in advance online is the best option since it's a popular route, especially on weekends.
The tricky part about Guanajuato city is that you pretty much can't get a coach from the inner city.
Many people look into renting a car as in many cases it can be cost-effective for those traveling in a couple or a small family.
The bus station is on the outskirts of the city where the buildings don't have the same sort of charm.
However, the coach station outside the city has hundreds of destinations to choose from since the region is so central to Mexico.
Got Travel Insurance for Guanajuato?

Designed by travelers, for travelers, World Nomads covers more than 150 adventure sports and activities so you can explore your boundaries.
Best time to go to Guanajuato
Guanajuato has both a dry and wet season. The wet season runs from June until September, and has average temperatures of between 63-67°F, highs of up to 79°F and lows of 53°F.
Rainfall this time of year averages between 3-5 inches each month (July is the wettest month of the year). The dry season in contrast runs from October until May.
Average temperatures range from 53-65°F, with highs of 83°F and lows of 40°F. Rainfall is much lower than the wet season, with between 0.2-0.5 inches falling throughout each month (March is the driest month).
Is Guanajuato Safe?
Guanajuato City, Leon, and other spots in this region are photogenic beyond belief.
This is why it's so saddening to see the news report of so much gang warfare within the same region.
As a responsible traveler, the news shouldn't affect your Mexico plans whether traveling from the US, the Riviera Maya or from Mexico City.
Hopefully, with time the region can rid its bad reputation and eventually be the place of safety that it was just a couple of years ago.
It is advised that you wait before visiting this region, but it is mostly safe in the right areas if you know where you're traveling to.
Feeling inspired to travel to this part of North America already? See this list of the safest states in Mexico that you can also visit whilst on your travels!
📌 Like this article? Pin it…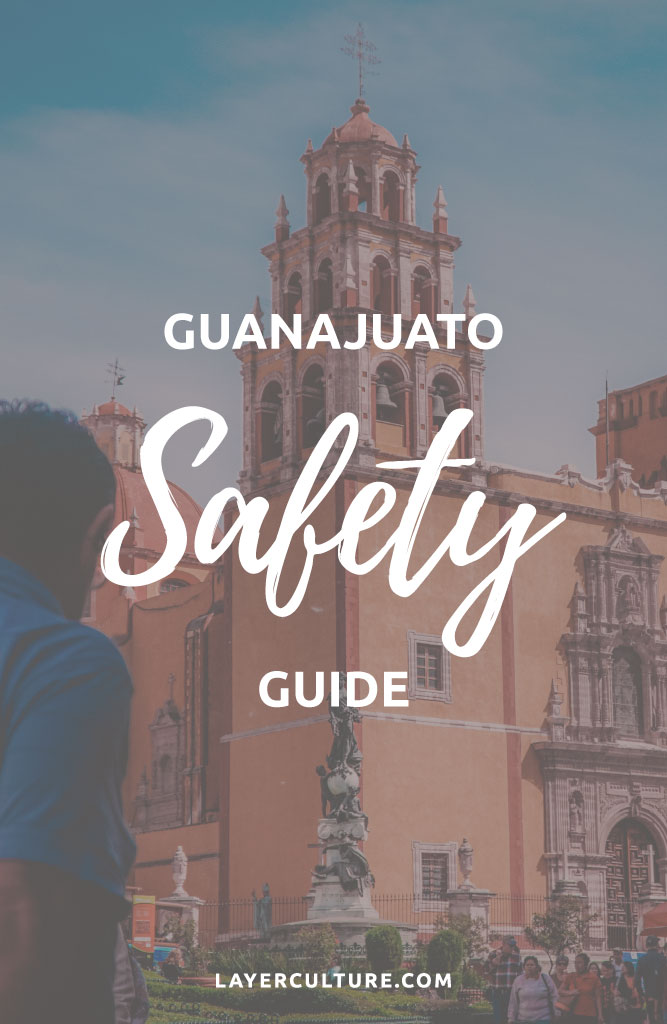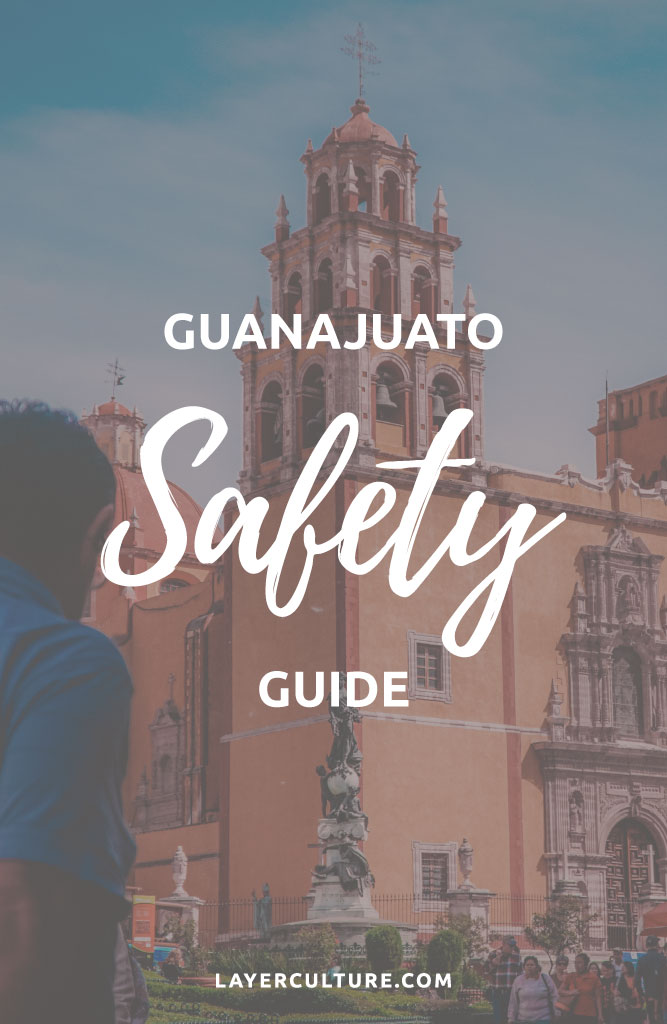 Missing something? Got tips, tricks & advice we can learn from?
💬 Leave a positive comment or lets start a conversation below!
---
"Dear friend! Some links in this post contain affiliate links. Meaning, if you click through and make a purchase, book a hostel or sign up for a tour, I may earn a small commission at no additional cost to you. Your support means a lot and helps me to keep traveling and maintaining the quality of this site for you."