Is Leon, Mexico safe to travel to in 2022?
Leon is an unassuming yet interesting city located in the Guanajuato region in Central Mexico.
Though many travelers pass through it as they move toward others parts of Mexico, not many choose Leon as a destination, which is a shame.
If you want a more authentic Mexican experience, this is one of the best places to visit. But is Leon safe? That is the question this pages looks at.
Is Leon Safe?
This page explores the safety issue in Leon, Mexico so you can learn the important things you need before traveling and arrive confidently. So, without further ado let's look at the current situation.
Is It Safe to Travel to Leon Right Now?
Mexico is one of those countries whose safety is always put into question due to drug-related crime. However, the country has evolved.
Is Leon safe? Yes, tourists can spend a few days in the city without trouble and if following a plan or itinerary can do so in a safe manner.
Though there's not much drug-related crime in the area, the level of crime is moderate to high. Tourists are not targets, but living in the city can be stressful.
Petty crime is not as common as in other Mexican cities, but you still have to be vigilant and you must avoid the outskirts of the area.
Safety Facts about Leon
According to Numbeo Leon's crime index is 67.90 and the safety index is 32.10. That's not encouraging, but most of the crime is related to:
Home break-ins and robberies, high level of risk at 83.18
Car theft, high level of risk at 60.91
Muggings and robberies, high level of risk at 79.09
Drug dealing, high level of risk at 77.36
Vandalism, high level of risk at 72.73
Corruption and bribery, high level of risk at 69.81
As a tourist who's only spending a few days in the city, your biggest worry about safety in Leon is petty crime, which is low, and safety walking around, which is moderate during the day.
Is Leon Safe to Travel Alone?
So, with it being the most populous city in the region, is Leon safe to travel alone? Well, yes, as long as you take the necessary precautions.
When you're traveling to a different country, being cautious is essential whether the destination claims to be 100% safe or not.
In the case of Leon, Mexico, you will have no problem walking around during the day and enjoying your time in the city.
In fact, many say that Leon is a perfect place to be able to dig deeper and learn about the history of the whole state of Guanajuato.
However, you have to be vigilant, take travel safety precautions, and avoid getting into risky situations, such as walking around alone at night, buying drugs, flaunting valuables when in and around Leon.
Is Leon Safe at Night?
Most new tourist wonder if Leon is safe at night or not and the quick answer is no. Leon is safest during the day, so travelers are discouraged from walking around at night, especially if they're alone.
The nightlife at Leon is not particularly active, so you won't be missing much, but there are still bars and restaurants in the city center.
I recommend you stick to busy establishments and use official taxis to get back to your hotel. That being said, don't be scared to be friendly.
Also, aim to choose some centrally located accommadation such as Hotel Leon so you can easily get back to your room when you need to.
Backpacking Leon Safety
Is Leon safe for backpacking? Yes, as long as you follow a few guidelines since as a backpacker it is easy to wander into uncharted territory.
First of all, you need to have a plan. That means you should prepare an itinerary in advance to know exactly where you're going. This will help you avoid confusion and looking lost.
Additionally, it will allow you to organize your time so you make sure you explore the city only during the day.
Knowing what areas to avoid is just as important as knowing what areas you want to visit to maintain your safety in Leon.
You also want to have an understanding of the best travel safety tips to practice as a backpacker. So, to sum things up.
Backpacking safety in Leon requires you to:
Make an itinerary
Know where you're going and how to get there
Have a schedule so you explore the city during the day
Know what areas to avoid
Follow travel safety tips
Leon: Travel Safety Tips
Much of your safety in Leon will depend on how cautious you are and how well you use your common sense as a traveler.
Here are the best travel safety tips to follow:
Aim to learn some basic Spanish conversation to be able to connect with locals and to learn more about the local area.
Be aware of your surroundings when walking around the city.
Don't get into alleyways, stick to the main areas.
Only use verified, official taxis and avoid hailing taxis directly off the street, if you can, use Uber or call official taxis.
Avoid tap water, stick to bottled water and be careful eating salads and unpeeled fruits, especially from the street or markets.
When traveling on a budget, check out Hostal San Jemo for a popular places to stay that offers you the chance to meet new people.
Drink alcohol in moderation. Tequila, which is Mexico's National Drink may seem like a good idea but remember to pace yourself.
When visiting bars and restaurants at night, stick to the busiest ones.
Dress to blend in don't flaunt valuables, try to leave jewelry at home.
Try to avoid drinking tap water and avoid ice cubes in your daily drinks. See this post on drinking water in Mexico for tips on how to stay safe when it comes to food and drink.
Be friendly, and avoid looking distrustful or frightened.
Never leave your things unattended.
Carry only the cash you need and avoid exploring the city late at night (alone) and walk with a travel money belt to conceal your cash.
How to Get from Mexico City to Leon
You'll be happy to know that it's very easy to get from Mexico City to Leon.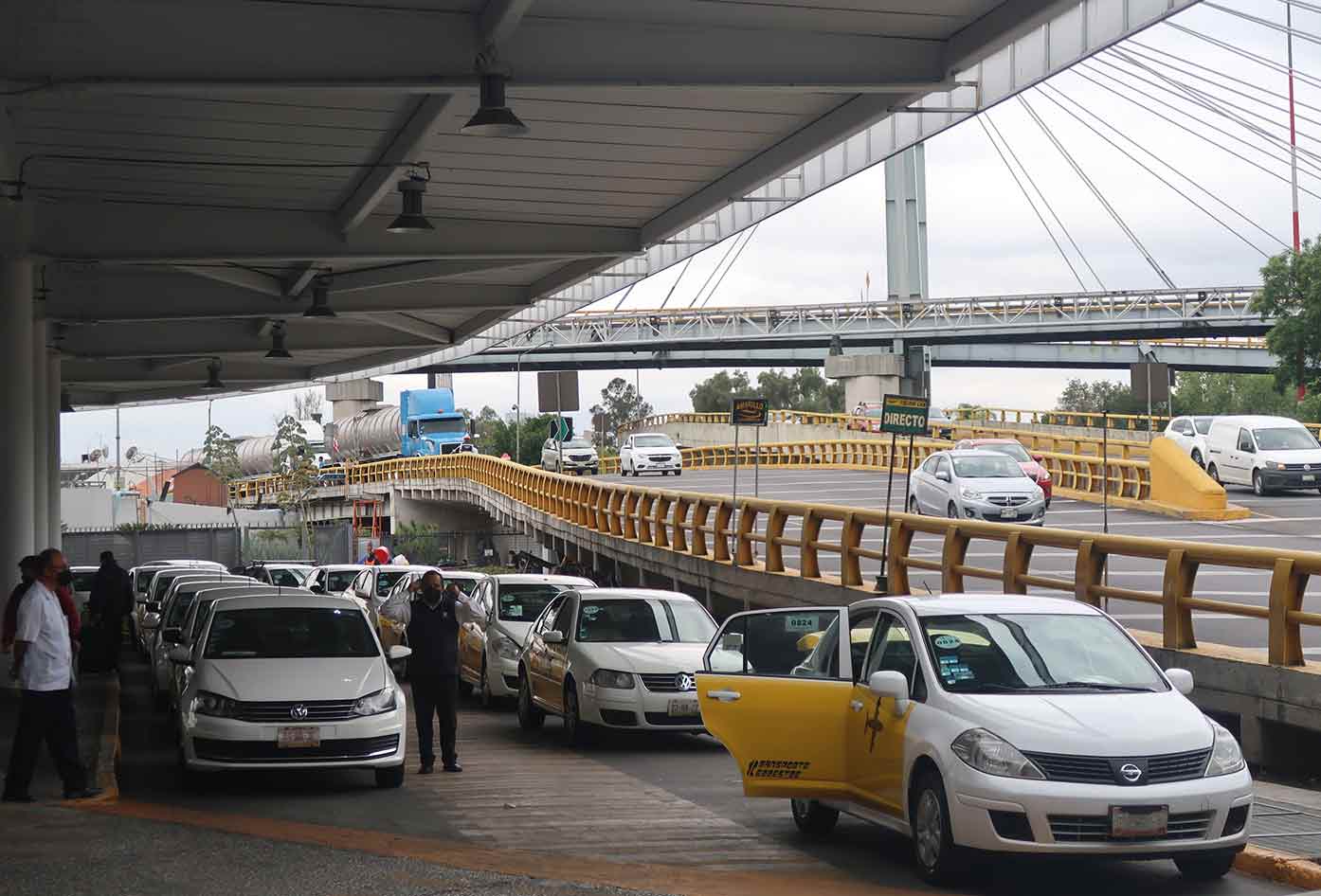 Cheap flights are available for $77 to $184. This way, you can get there directly and the flight is almost 4 hours.
There's also the option of flying to places like Queretaro, Aguascalientes, or San Luis Potosi, and then taking a shuttle or bus the rest of the way.
You can also get from Mexico City to Leon by bus. The cities are 363 km or 225 miles apart, so the trip by bus will take around 5 hours.
This is the cheapest option since ticket prices start at $25. Alternatively, you can rent a car and make a road trip out of it. Renting a car in Mexico City will cost from $20 to $80 or more per day.
Whatever option you choose, make sure to do your research and book in advance if you can. See this guide to bus travel in Mexico for tips also.
If you decide you'll be renting a car, get familiar with the route you have to take so you feel more confident when the day comes.
Got Travel Insurance for Leon?

Designed by travelers, for travelers, World Nomads covers more than 150 adventure sports and activities so you can explore your boundaries.
Safety in Leon, Mexico: Final Words
Leon is a safe place for tourists to visit and spend a few days exploring what it has to offer.
You just have to be cautious, but you'll have a great time discovering notable landmarks, trails, and hikes. Not to mention you'll learn about local culture and have a more authentic experience.
See my guide that covers safety in Guanajuato to get more tips and ideas on how to navigate this region and other parts of the country.
📌 Like this article? Pin it…
So, is Leon safe for you? Or, would you prefer to visit somewhere else?
💬 Leave a nice comment or let's start a conversation below!
---
"Dear friend! Some links in this post contain affiliate links. Meaning, if you click through and make a purchase, book a hostel or sign up for a tour, I may earn a small commission at no additional cost to you. Your support means a lot and helps me to keep traveling and maintaining the quality of this site for you."