Is Punta Cana safer than Cancun?
No matter where you come from, Punta Cana and Cancun are popular tourist destinations in the Caribbean you'll have heard of, but are they safe?
Although these differing Caribbean locations have their own unique flair this article determines which of them is safer so you can make a decision.
After all, safety is of upmost importance when you travel, and choosing your destination is one of the most significant steps, so you can't do it blindly.
Is Punta Cana Safer than Cancun
Both of these resort locations in Latin America are known for attracting the type of tourist that wishes to sit back relax and not think about crime.
If you are planning a trip to Punta Cana or Cancun, this article is designed to give you an insight on what to expect, starting with Punta Cana.
Punta Cana Safety
I've covered safety in the Dominican Republic before and depending on your reason for travel here, there can be more than meets the eye.
It is true that Punta Cana is a beautiful place with breathtaking beaches and has many adventures on offer, it literally is the perfect place to relax and recharge the soul (while also having great fun). However, is it safe to visit?
Is Punta Cana Safe?
Yes, Punta Cana is safe to visit! Now, that doesn't mean you shouldn't take precautions. There are still a few risks for new and unsophisticated tourists, but practicing caution and common sense will go a long way.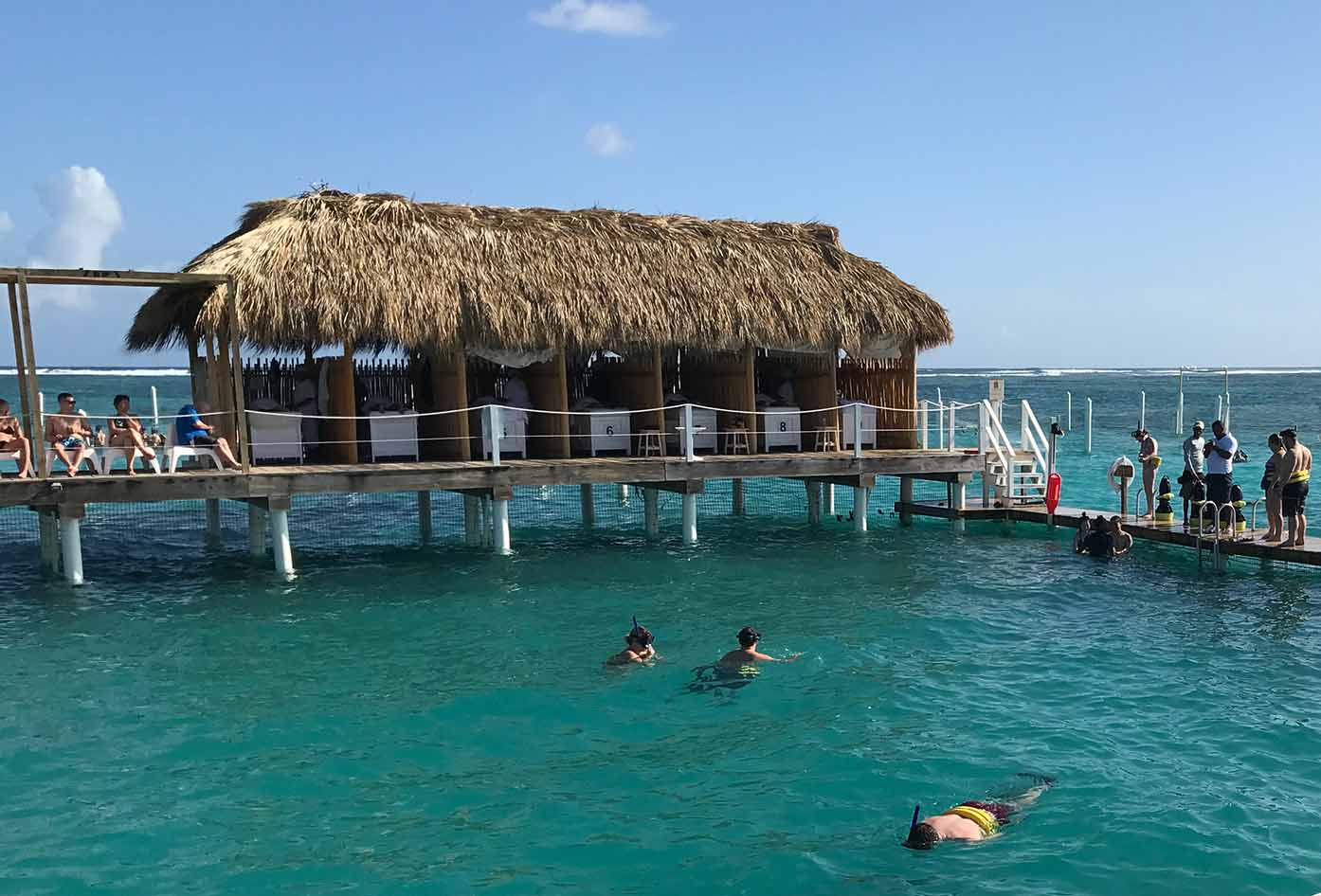 This also means that no matter whether you're traveling with your family, a group of friends, or on your own, you can have a great time here.
I have written a post on safety in Punta Cana that goes in more detail of what to expect, however, it is safe to walk around the region during the day and explore, and walking around at night is moderately safe.
It is worth mentioning that the nightlife in Punta Cana is popular and you can enjoy it, just make sure to take care of yourself. For example, avoid partaking in drugs, getting drunk, and using taxis to get around.
When you're arriving in Punta Cana you can also book at private shuttle from the airport so you can get to your hotel without any hassle.
Crime Rate in Punta Cana
As Numbeo shows, the crime rate in Punta Cana is 48.30 and the crime level is 51.94. That means Punta Cana is moderately safe.
The highest risk seems to be corruption and bribery (not tourist-related), while there's a moderate risk of home break-ins, robbery, muggings, attacks, drug dealing and use, armed robbery, assault, and more.
The biggest risks for tourists are petty crime and muggings, but they're not terribly common. You can expect to be overchagrged on things you buy if you don't ask the price or presume that the price is fixed for tourists.
Overall though, Punta Cana is a safe place to visit and you can enjoy your time there without looking over your shoulder the whole time.
Pickpocketing does happen but that can be easily avoided with the use of a money belt like this one that will help you to conceal you cash on the road.
Things to Do in Punta Cana
There are many things to do in Punta Cana to enjoy your time there. For example, you can go to Macao Beach, which is beautiful and peaceful.
You can also take a day trip to Saona Island, visit the Seaquarium Punta Cana to snorkel and enjoy many different activities, go to Reserva Ecologica Ojos Indigenas, explore Manati Park, and more.
There is also Scape Park, where you'll find many historic attractions, lovely views, and a magical cenote called Hoyo Azul. If you want to have a fun night out, visiting Coco Bongo (the mythical nightclub,) is a great option.
However, there are many other clubs and restaurants to enjoy and it will be down to your personal taste and budget to decide which are best for you.
Is Punta Cana Safe to Walk Around?
Yes, it's safe to walk around Punta Cana both during the day and at night.
Of course, it's safer to walk around during the day. You can explore the resort without issue, walk to the beach, and just go about your day.
If you need to walk anywhere at night, make sure to avoid unlit areas and avoid walking around aimlessly especially near the beach. I also suggest you avoid walking a night when alone (especially when drinking).
When you need to transport yourself further than a short walking distance (outside the resort or complex), consider taking a taxi instead of walking at night by yourself to err on the side of caution or tag along with a group.
Before booking your trip, you could compare Punta Cana and the Riviera Maya to get a better idea of the other option available to you while here.
Cancun Safety
Cancun is situated in one of Mexico's safest states and is a well-known destination! However, this does not make it safe in its enteririty.
Cancun receives millions of visitors because it is home to many beaches, the weather is amazing, and there are many activities to enjoy. But with this tourism bubble, one must ask the question: is Cancun safe to visit?
Is Cancun Safe?
Cancun is safe to visit but it's not one of the safest cities in Mexico, so it's important to keep that in mind. The biggest risks for tourists include pickpocketing, scams, and muggings.
Of course, these can be avoided by practicing common sense and taking precautions. See this Cancun safety guide for more detailed tips while here.
Despite government efforts, crime has been increasing in Cancun in the last few years, which is why it's not one of the safest cities in Mexico right now.
Cartel activity is present there and though tourists are not targets, they can be affected by violent crimes, like shootings, if they're in the wrong place at the wrong time. Such as the US tourist that got shot in Puerto Morelos.
Crime Rate in Cancun
According to Numbeo, the crime rate in Cancun is 56.11 and the crime level is 60.62. The biggest risks in Cancun are home break-ins, drug dealing, and use, corruption, and bribery.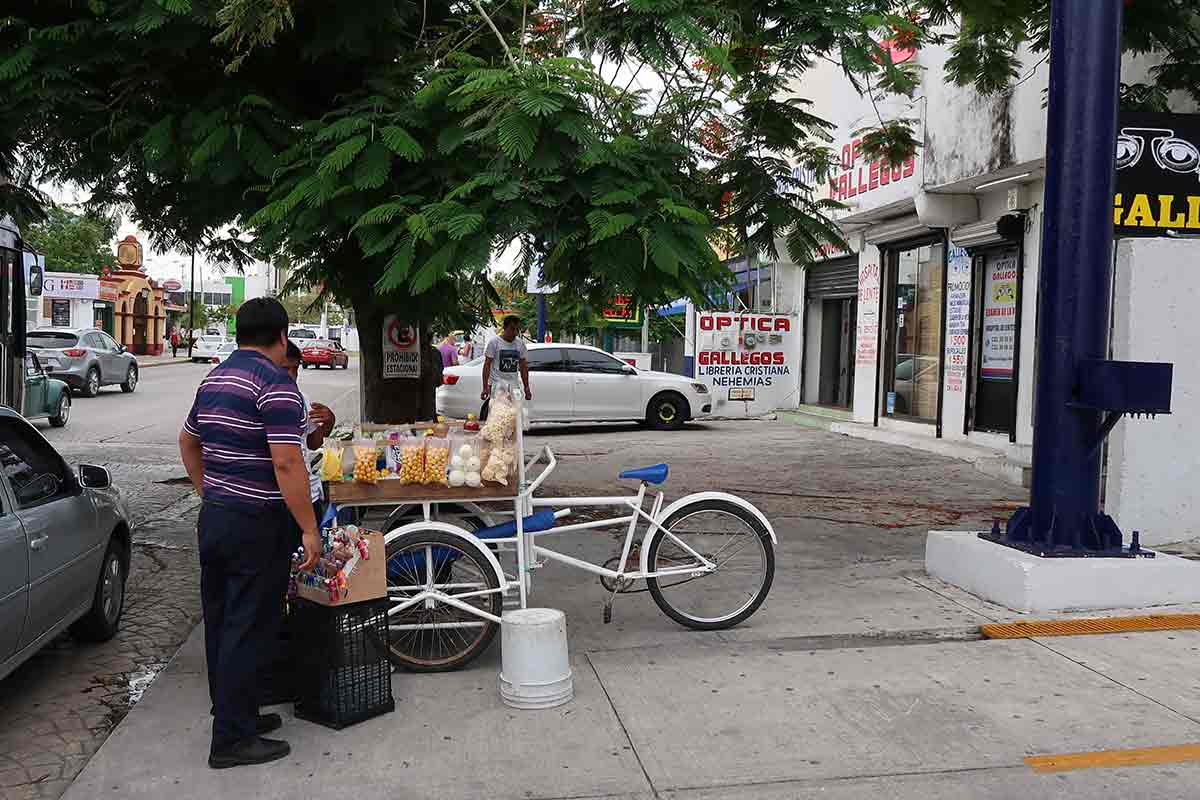 Moderate risks include robbery, muggings, car theft, attacks, vandalism and other property crimes, armed robbery, and assault.
Tourists can have a great time in Cancun and an incident-free trip. However, you need to be careful. Basic safety precautions such as concealing valuables go along way. Why not this travel money belt for cash?
Or, if you know you'll be traveling around the region more than the average tourist, carry a backpack with a hidden pockets that is well concealed.
Do your research, plan your trip well, avoid bad areas and other risks, and practice common sense. Following travel safety tips is also a must!
Places to See in Cancun
Cancun is full of places to visit, starting with breathtaking beaches such as Linda, Tortugas, De las Perlas, Caracol, and Juventud, among others.
Additionally, you can visit Chichen Itza, one of the most popular Mayan Ruins in Mexico and get to see other attraction along the way with a group.
There's also the Underwater Museum and the Maya Museum. Additionally, you can visit Urbano Kabah Park, Tulum, Isla Mujeres, and more.
While staying in Cancun, you can easily book tours to be able to enjoy extreme activities such as ziplining, cenote diving, and much more.
Is Cancun Safe from Cartels?
Compared to other Mexican cities, Cancun is safe, but cartels are present in the city and there has been an increase in cartel violence in 2022.
With events such a dead bodies been dumped in resort areas, drug cartels seem to be fighting for control of the area, so violent crimes are on the rise.
Cartels don't tend to target tourists, but it's still important to exercise extreme caution. Even tourist safety in Playa del Carmen has become questionable and on the edge of violent crime episodes in the recent years.
This means avoiding dangerous areas in Cancun is key, and although easy to do, still do your research to know how to stay away from cartel activity.
Punta Cana and Cancun Safety Tips
Staying safe in either of these Latin American resorts will require you to follow a few universal safety tips, which in most cases will go a long way.
⤵️ Below are some useful tips to help you on your journey:
Avoid flaunting your valuables and don't wear jewelry or expensive clothes. Although it can be tricky if you want to enjoy the warm weather, try to dress to blend in. See these anti-theft clothing options.
Keep an eye on your belongings and do extra research on the neighborhoods you'll visit. For example research any hiking trails on the outskirts because some of them are hotspots for muggings.
If you are traveling to Cancun on a budget, check out Selina Laguna Hotel which is conveniently located in the hotel zone.
Never aimlessly walk around the streets at night, especially when you're alone and mix up the routes you walk back to your hotel.
Do not drink tap water in Mexico and aim to carry a Grayl bottle as it will save you money instead of buying bottle water all the time.
Always consult with the locals at your hotel or hostel, and ask for tips. Aim to get friendly with people in the know so you have access to city through the eyes of a trusted person.
Carry some mosquito repellent to avoid getting bitten. Warm humid weather often means that the risk for mosquito activity is higher.
If you do get mugged, never resist because it is not uncommon for attackers or muggers to use weapons or in some cases guns.
Follow these tips and you will be able to stay safe during your visit to both Cancun and Punta Cana. Do your research and prepare for your journey.
Got Travel Insurance for your trip?
Designed by travelers, for travelers, World Nomads covers more than 150 adventure sports and activities so you can explore your boundaries.
Is Punta Cana Safer than Cancun?
Looking at crime rates, Punta Cana is safer than Cancun.
There are no drug cartels in Punta Cana, which makes a difference as violent crime is uncommon. Of course this does not mean that Cancun is not worth visiting, it just means that you have to be a lot more careful.
Both Punta Cana and Cancun offer incredible experiences and millions of tourists have enjoyed their time in both places.
Whichever you choose for your next adventure, be careful, prepare your trip well, and avoid as many risks as possible so you can enjoy yourself.
If you are more attracted by Mexico, be sure to see this guide on safest cities in the Yucatan to get an idea of other places to visit in the region.
📌 Like this article? Pin it…
So will you choose Punta Cana or Cancun for your next vacation?
💬 Leave a nice comment or let's start a conversation below!
---
"Dear friend! Some links in this post contain affiliate links. Meaning, if you click through and make a purchase, book a hostel or sign up for a tour, I may earn a small commission at no additional cost to you. Your support means a lot and helps me to keep traveling and maintaining the quality of this site for you."