Which are the safest cities in the Yucatan to visit?
The Yucatan Peninsula, located in southeastern Mexico is an ever-popular region for tourists heading to Mexico, and for many good reasons too.
Not only does the Yucatan contain the Riviera Maya region but it is also famed for its incredible cenotes and jungle-swatched ancient ruins and is also home to some of Mexico's most colorful and vibrant cities.
The culture here is also pleasant and inviting, with both incredible food as well as some of the most friendly locals you'll meet in the entire country.
Safe Cities in the Yucatan
This guide is designed to help you discover the state of Yucatan in Mexico as a first-timer, it includes some of the best cities to visit and explore as well as looks at how safe the area is, and suggests the best time to visit.
The legendary ruins of Chichén Itzá are located here and are usually the main pull for tourists visiting the Yucatan. However, there is also a boatload of other awesome reasons to come and visit this majestic region!
Here you'll find the lush Cenotes, which are caves filled with green and blue water – perfect for a good cooling-off from the hot Mexican sun.
I invite you to read more about swimming in cenotes safely to make sure you take the right precautions before diving into the water while here.
The safe cities of Merida and Valladolid are also awesome to visit, with charming plazas and unique attractions galore in each.
Is it safe to travel to the Yucatan?
Having spent lots of time here, I can say that the Yucatan is safe and by far one of the safest states that you could choose to visit in Mexico.
It's almost entirely avoided by any of the drug cartel issues that are rife in other areas, and even petty crimes like theft are quite rare (Cancun being the only exception mentioned below on the list).
The only thing to be wary of is the blistering heat of the sun! Given it can get pretty hot, be sure to always carry enough water and SPF sunscreen with you and keep reapplying the sunscreen throughout the day.
💡Smart Travel Tip
Did you know that sun-induced illnesses such as sunstroke can last anywhere between 2 to 3 days are not uncommon and can ruin your trip?
Best time to visit the Yucatan?
The overall best time to visit the Yucatan is between the months of December and April, which are well within its dry season.
These months are characterized by very little rain (around 1 inch falling each month), so your daily plans won't be interrupted or canceled.
The temperatures are also warm and comfortable, whereas other months of the year can often be overbearing. Average temperatures range from 75-80°F, with highs of 95°F (in April) and evening lows of 65°F.
So if you're thinking about visiting Rio Lagartos & Las Coloradas prepare for the heat and carry the necessary accessories such as UV sunglasses.
Safe Cities in the Yucatan to Visit
Now let's explore (in no particular order) some of the very best cities in the Yucatan region that you can visit on a trip here.
Merida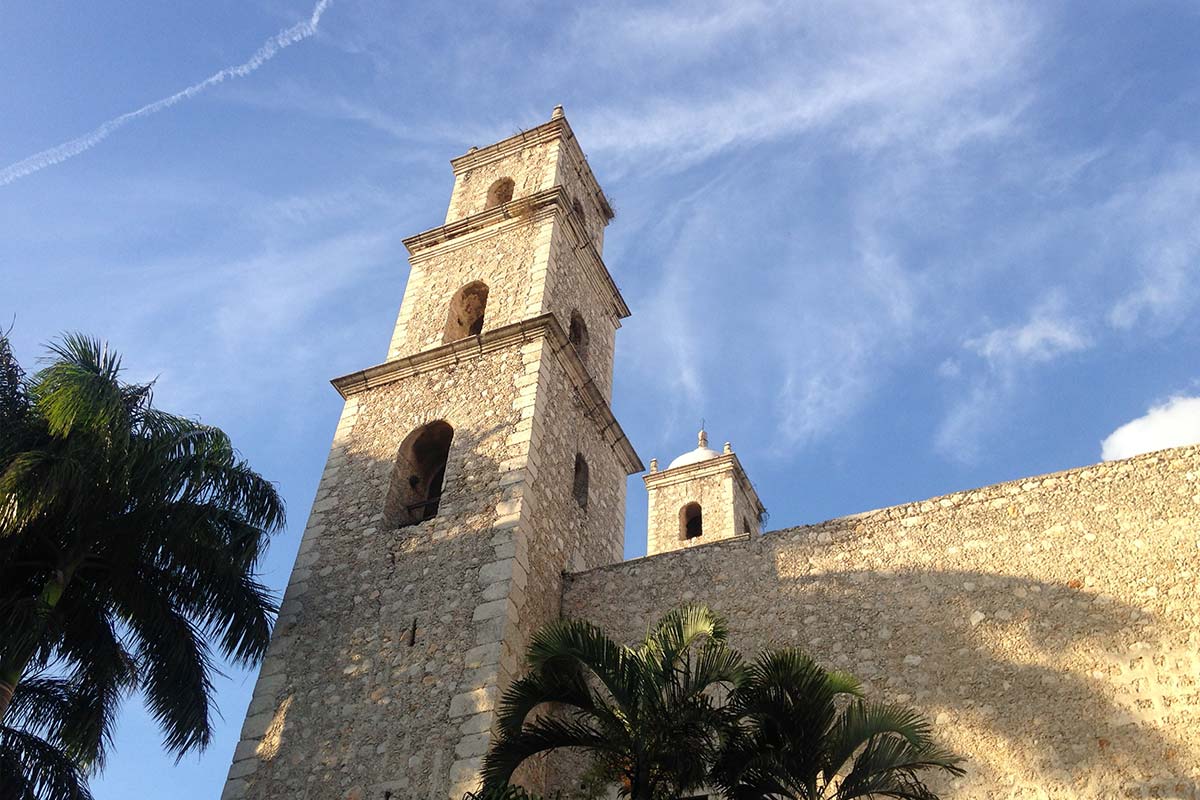 This city is by far one of the most popular to visit in Mexico and is also the capital of the region. It's extremely safe too, in fact, you'll find that Merida is almost always ranked as the safest city in Mexico to visit for tourists.
Merida is the perfect hub to base yourself in, where you can wander around the colorful neighborhoods and also through the Plaza Grande with its stunning cathedral.
You'll want to head to the Mayan World Museum too, which is one of the most comprehensive collections of its kind. An awesome day trip from the city is to visit the ruins of Dzibilchaltún, which are very well preserved.
Cancun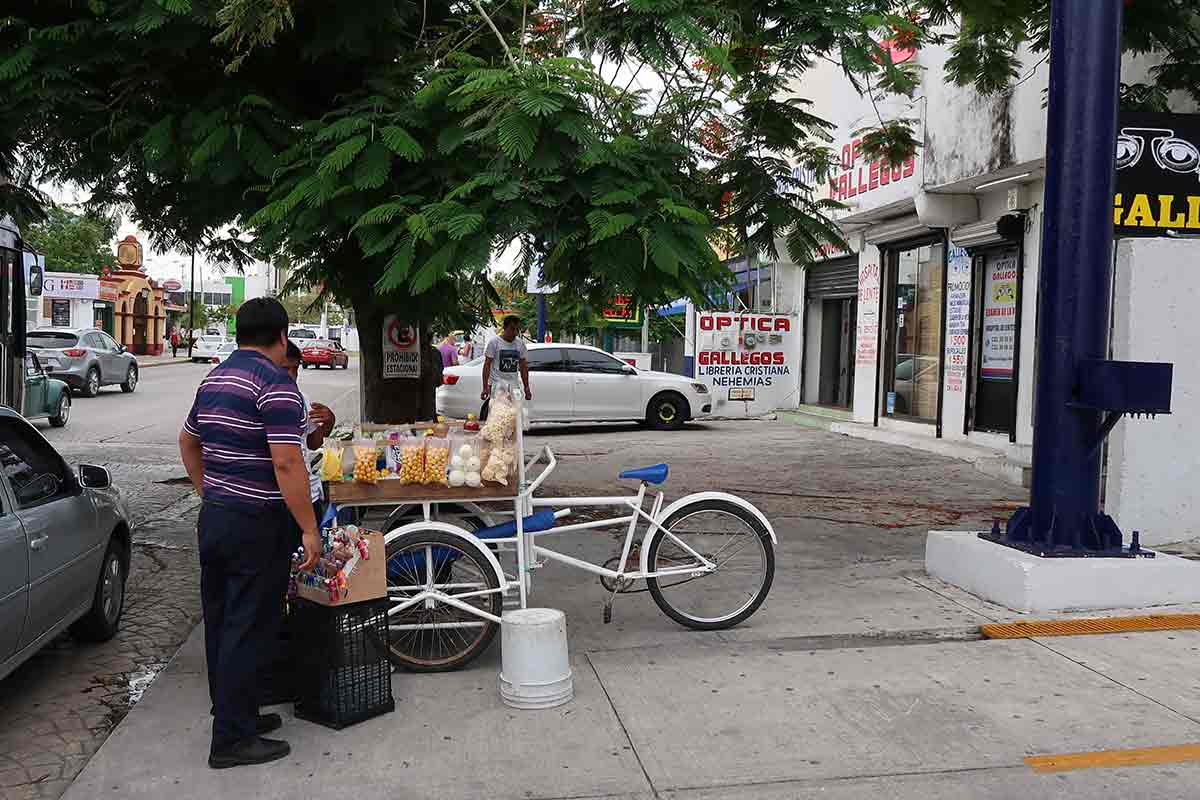 Cancun is located in the adjacent state of Quintana Roo, but I've included it since they're often lumped together as part of the Riviera Maya region.
This city is very accessible, with international flights arriving daily. Many first time travelers to Mexico are concerned about travel safety in Cancun but with the right precautions, there is not much to worry about.
If you're on a family vacation the hotel zone and north are quite safe. Although El Centro, which is popular with backpackers can feel seedy at the best of times, so bare that in mind when leaving the tourist hub.
Some of the best things to do in Cancun include relaxing along the white sand beaches of the hotel zone, as well as a visit to the incredible MUSA underwater museum.
Valladolid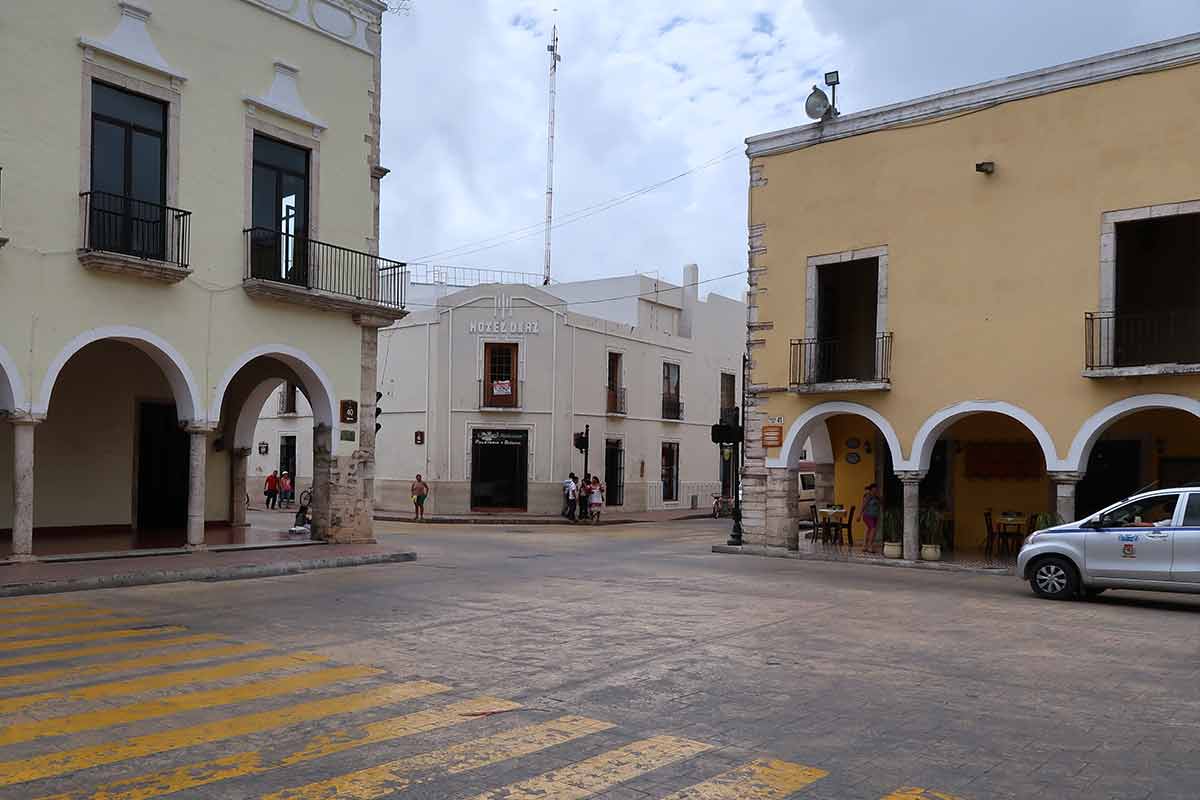 Located in the heart of the Yucatan region, this city is best known for its close proximity to Chichén Itzá.
These legendary ruins are just a 45-minute drive from here, which is good as you'll be able to get there early and avoid the crowds.
Valladolid is also good for visiting nearby Cenotes, with Ik Kil and Suytun the most popular. I highly recommend you see this day trip which allows you to see both cenotes and the one of the New 7 Wonders of the World.
This city also has a very charming center which is great for exploring, with some of the best sights to see here including the Convento de San Bernardino, Casa de los Venados as well as the Parque Principal.
Progreso
This is the place to come if you're after the very best beaches. Progreso is roughly a 45-minute ride north of Merida, which also makes it a good day trip for those without the time to stay here.
Playa Puerto Progreso is the best beach around, with white sands that rival most beaches found along Mexico's Caribbean Coast. For a place to stay, check out Hotel Playa Linda for a room right on the beach front.
Another fun visit is to the Museo de Meteorito, which details what happened when the meteors hit the Yucatan region (it's also full of dinosaurs for better effect).
Izamal
Roughly an hour east of Merida, there is the beautiful city of Izamal. It's a good visit for those who want to explore the lesser visited cities in Yucatan, without the hordes of tourists constantly over your shoulder.
Here you can visit the stunning, orange Convento de San Antonio as well as the Crafts Museum where you can pick up a nice souvenir.
There are also many archaeological sites worth visiting here, such as the Kinich Kakmó Pyramids, as well as the Pyramid of Itzamatul (which are also much less frequented than others in the Yucatan).
While here, try doing this private tour of Izmal as it will give you a host of options including horse riding and access to various workshop where you can learn more about the local culture and its unique traditions.
Celestún
This small fishing town (not a city) is located along the west coast of the Yucatan region (around 60 minutes from Merida) and is one of the best places to come to relax from the hustle and bustle of Merida.
The very best thing to do here is to explore the Reserva de la Biósfera Los Petenes, where there's a tonne of Flamingoes chilling out on the lake.
You can also head on a boat trip through the Mangroves, which is home to crocodiles and exotic birds. Why not give this all-day tour from Merida a try as it will help you to visit a mix of attractions here.
When all are done you can then head to the beaches to relax, with Playa Sur Celestún the very best of the lot. November to December is a great time to visit.
Yucatan: Travel Safety Tips
Although rules and regulations vary depending on what state you find yourself in, I took the time to select tips that apply to the Yucatan region.
⤵️ Below are some useful tips to help you on your journey:
Remember that this is the hottest region in Mexico! Although the sea breeze can often fool you into thinking it's a cooler temp so be sure to carry and apply sunscreen with you at all times.
Always carry a hidden wallet or equivalent to deter pickpockets and aim to keep your money concealed. Bras, hidden neck wallets, or secret bag compartments will do (as long as you don't leave your things unattended).
When visiting cenotes in Mexico (especially alone) it is best to follow advice from locals and experienced tour guides. The best cenote tours are extremely fun and usually worth their weight in gold.
If you are approached, do not accept drug offers. Not only is it illegal to buy drugs, but it also's dangerous and you're actually helping an industry wrought with crime that the government is trying to stop.
Avoid going to places where there are few other people in the vicinity; this includes camping in secluded places. One simple rule: if there are other families around, you'll probably be in a safe place.
Make sure to use trusted and accredited hotels and or backpacker hostels when traveling alone. Then, once you've booked your room, book taxis or buses and collectives through your hotel/hostel.
If you decide to take expensive equipment along with you such as DSLR cameras or even the latest smartphones, keep them hidden, locked away, and on you in person.
Got Travel Insurance for The Yucatan?

Designed by travelers, for travelers, World Nomads covers more than 150 adventure sports and activities so you can explore your boundaries.
Safe Cities in the Yucatan
That's all for this guide to safe cities in Yucatan. This region is a must-stop on any Mexican itinerary, even if you only have a few days to spend here.
As one of the safest areas of the country, here you'll be able to relax and enjoy the local culture and explore the region and visit its abundance of sprawling pyramids, low-key beaches as well as cenotes.
This guide has covered some of the best cities in Yucatan to visit and noted why each is worth your time. I've also included other factors to know such as the best time to visit and the safety situation here.
While you're here, read this post that covers the safest cities in Mexico to get a better idea of where else you can visit on your travels in Mexico.
📌 Like this article? Pin it…
Which of these safe cities in the Yucatan will you visit first?
💬 Leave a positive comment or lets start a conversation below!
---
"Dear friend! Some links in this post contain affiliate links. Meaning, if you click through and make a purchase, book a hostel or sign up for a tour, I may earn a small commission at no additional cost to you. Your support means a lot and helps me to keep traveling and maintaining the quality of this site for you."