Is Merida safe for new travelers to Mexico?
Mexico doesn't only have great food, it has a variety of beautiful cities for tourists to explore with a wealth of activities and unique cultural offerings.
Merida, Mexico is located on the Yucatan Peninsula and it's a lovely place to visit with tropical weather, a rich history, and a plethora of things to do.
In this article, we are going to look at safety in Merida as a first-time visitor so you can see for yourself what to expect on a visit here.
Is Merida, Mexico Safe?
If you want to get the bigger picture of safety in Mexico you can see other articles on this blog that cover safety in more detail.
First though, it may be worth asking the question: why visit Merida? There are hundreds of cities in Mexico you could visit instead, right?
Is Merida worth visiting?
Merida usually makes the top of the most popular destinations to visit in Mexico each year, so that's half the answer already!
This coastal city on the Yucatan Peninsula near the Gulf of Mexico is known for its spectacular Mayan ruins. with Chichén Itzá are the most popular day trips.
Other more close-by temples include Uxmal and Sayil. Other best things to do in Merida include visiting its Cenotes and strolling around the sherbert-colored streets and the plaza in the heart of the city.
If you find yourself in the Yucatan area, Merida can provide an eventful day out, or you can choose to stay here a few nights like I chose to do.
But, is the Yucatan safe? That's the crucial question we'll cover below.
Is It Safe to Travel to Merida?
So, is Merida safe? The short answer is, yes!
Mexico will always get a bad rap because of drug and gang-related crime, which are not uncommon. Just look at places such as Sinaloa and Sonora.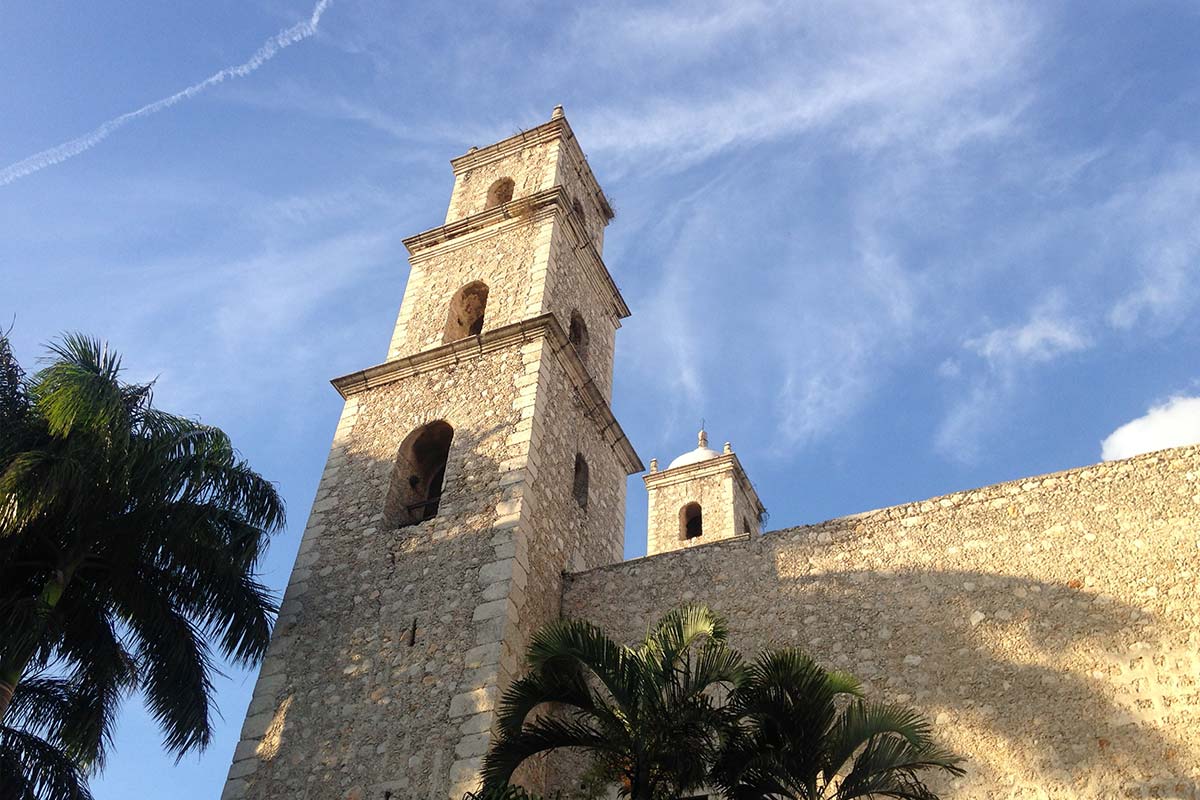 However, that doesn't mean every city has those issues. There's little risk of something bad happening to you if you to travel to Merida.
Safety in Merida is super high. That doesn't mean it's perfect, but you won't be fearing for your life in any moment (if you look after yourself).
But, how safe is Merida (Mexico) when it comes to petty crime?
Pickpocketing is an issue as it often is in Mexico and there are areas you'll need to avoid. Other than that, you won't be exposed to much danger.
If you want more proof of safety, why not take a quick read of this list that contains the safest cities in Mexico and see which comes first?
Dangerous Neighborhoods in Merida
After speaking to various locals I was surprised to hear there are no particularly dangerous neighborhoods in Merida. There are some unsavory areas that people are aware of which are towards the south side of the city.
The best advice I received was that everything between Francisco de Montejo and Los Pinos is super safe. Also, in regards to downtown Merida and Paseo de Montejo you are also safe. Life is good in Merida!
Safety Facts About Merida
If you didn't already know, Merida is classed as the safest city in Mexico and it's for that reason many people want to visit.
According to a recent article I was reading by Ceo Magazine, Merida is actually the second safest city on the whole of the American continent.
Crime rates in Merida are low. It's very safe to walk alone during the day and at night and police patrols are common on any one day.
There's very little risk of violent crime but petty crime is still a bit of an issue, especially pickpockets.
Other than that, there's little to no risk of civil unrest, murder, shootings, muggings, etc. That doesn't mean you shouldn't be cautious.
Following basic safety tips and taking care of yourself is important for your safety in Merida. However, you won't have much to worry about.
Is Merida Safe to Travel Alone?
It's perfectly safe to travel alone to Merida!
As long as you're sensible and follow basic precautions like keeping your doors locked, not flaunting your valuables, and not giving many details about yourself to random strangers, etc.
Safety in Merida is high and it's a lovely city full of friendly people, so you can have fun exploring it on your own.
The city is colorful, bursting with beautiful architecture and energy, and it provides an authentic Mexican experience.
It's easy to get around the city and there are many things to do, so it's worth visiting Merida whilever you are in the Yucatan area.
Where to Stay in Merida
Some of the best Merida neighborhoods include:
Zona Paseo Montejo, Parque Santa Ana and Barrio de Santiago.
To save precious time I'll list some of the best hostels in Merida (suggested by a local) located in some of the city's best neighborhoods:
When arriving in Merida from Cancun, search for hotels along Paseo de Montejo which is one of the best places to stay in Merida.
Backpacking Merida Safety
As with all backpacking adventures, your safety in Merida is in your hands. That means it's important to do your research and have a plan.
Though Merida is one of the safest cities in Mexico, you still need to be careful. If you want to make the most of your trip, put together an itinerary instead of just winging it.
Keep in mind the climate is tropical, so pack clothes that will help you stay fresh, a sun hat, sunblock, and some UV protection sunglasses.
As for backpacker accommodation, consider finding a place in Downtown Merida or close to Paseo de Montejo because as mentioned earlier, it's one of the best areas in the city.
Merida is a historic and colonial city, so one of the first things you should do is take a walking tour.
They're free, available from Monday to Saturday, and they're hosted by the Merida Tourism Office. Mr Martinez (who is one of the operators) is very knowledgeable about the local area.
A free, or, even some of the paid food tours are definitely the best ways to learn about the city's history and culture. Then, you can spend the rest of your trip exploring the many attractions.
Including cenotes, Mayan ruins, Uxmal ruins, Chichen Itza, and more. I've listed more things do in Merida in one of my Mexican travel guides.
Merida: Travel Safety Tips
Even if Merida is one of the safest cities in Mexico, you'll need to be a cautious and sensible traveler. It's always better to be on the safe side.
⤵️ Follow these helpful tips if you want to stay safe:
Though it's not super dangerous to walk around at night, you shouldn't risk it. Especially not if the area is not crowded or well-lit. Get a taxi whenever you need to go somewhere after dark.
Don't drink tap water, stick to bottled water or bring a filter water bottle with you. Though it's purified at the source, it can become contaminated on the way to your tap.
Never leave your valuables unattended, keep them on you at all times.
Whatever you do, don't keep your cash in your back jean or pants pockets because pickpockets are skilled and will target you.
Always be friendly to locals. I encourage you to learn a bit of basic Spanish conversation before you arrive as it will help you a ton.
Make sure your bag is always zipped up and consider getting an anti-theft backpack.
Never accept lifts from people you've just met and don't get in a taxi with strangers.
Don't wander into the south because the area is unsafe and it's rumored that there's gang activity there.
Make copies of travel documents and ID so you can carry those and keep the real ones safe.
Mexico is a cash economy so you will need cash, just make sure you withdraw only what you need. Don't carry large quantities around.
Get some travel insurance even if you're traveling for a short amount of time! If anything happens, you should be covered.
Safety in Merida is an important part of the experience. Take care of yourself by practicing common sense and following these helpful tips.
This way, you'll have a memorable trip for all the right reasons!
Exploring Merida and the Yucatan by Bus
Merida has an extensive public transportation system, so you'll be able to use buses and vans to get around.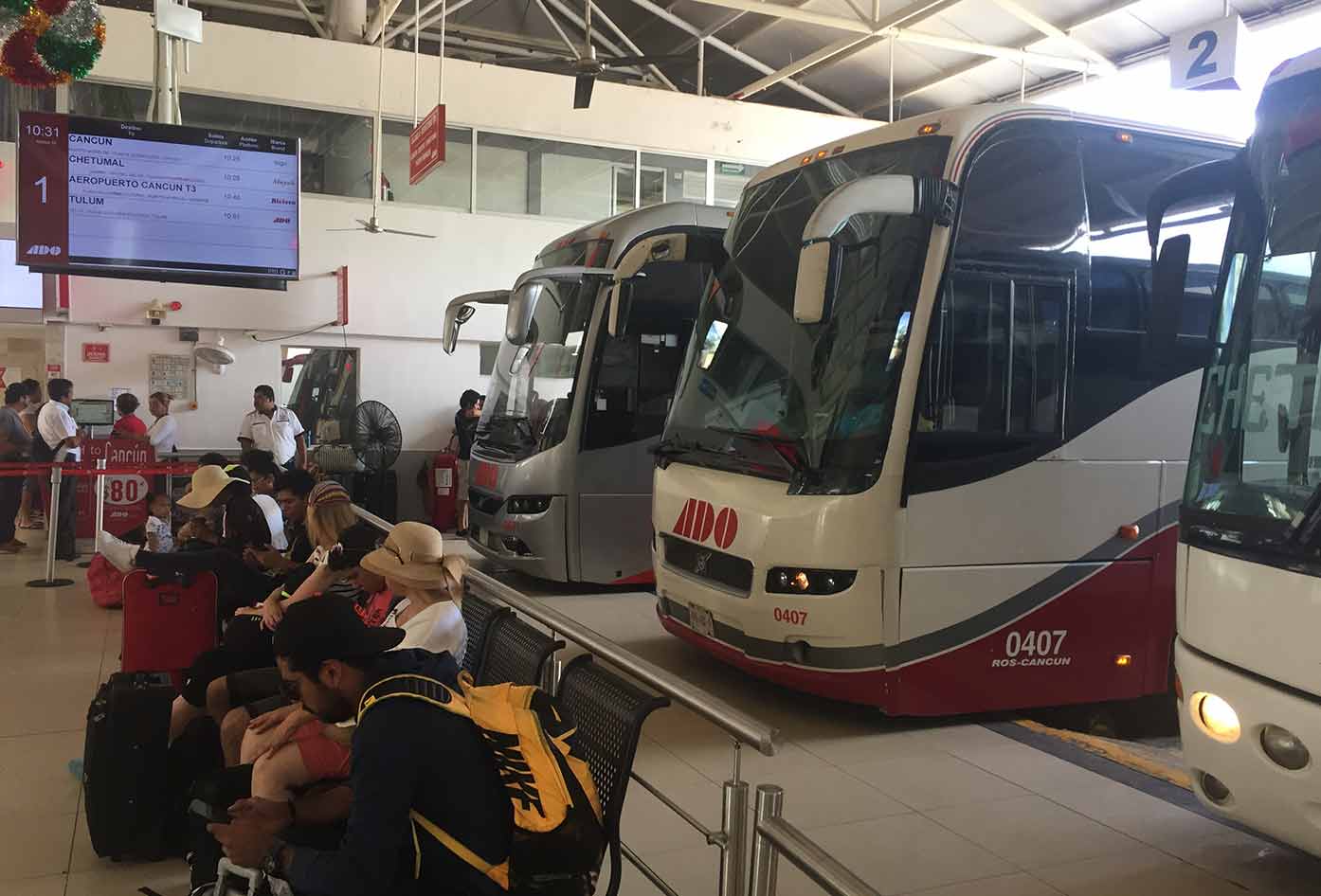 You'll only need 6 pesos to get anywhere within the city and it won't be difficult to figure out your route. Just beware of pickpockets!
Taxis are also readily available and they charge a fixed rate, so there's no meter. On average, it can cost from 20 to 24 pesos to get a taxi, which is not bad.
If you combine modes of transportation; using public transport during the day and registered taxis at night, it will be safe and cost-effective.
Long-distance travel in Yucatan is also possible by bus lines such as ADO and Primera Plus. See my Mexico bus guide for more travel tips.
Check out their website for more information, but we can say this is the cheapest way to visit places like Cancun, Playa del Carmen, Campeche, and Chetumal from Merida.
Got Travel Insurance for Merida?

Designed by travelers, for travelers, World Nomads covers more than 150 adventure sports and activities so you can explore your boundaries.
Best time to visit Merdia
Similar to other major destinations along the Caribbean coast of Mexico, Merida has a clear dry and wet season. The dry season runs from mid-November until April.
March is on average the driest month to visit Merida and the wet season runs from May until November and is known for its scorching temperatures and unpredictable weather.
Average temperatures range from 78-84°F, with highs of up 97°F (May being the hottest month of the year), and lows of 72°F.
Rainfall is a lot heavier this time of year, and it's important to note there's a higher chance of hurricane weather during this season, especially towards September and October.
4-6 inches usually falls throughout each of these summer months, with September being the wettest overall.
Merida Safety FAQ's
See these frequently asked questions about safety in Merida:
---
Is Merida Safe? Final Words
Regarding safety in Merida, I'm happy to say there aren't any major issues to worry about and you can let your hair down here.
You will have a great time visiting this lovely Mexican city.
Just practice basic caution as you would in other parts of Mexico and have fun exploring everything Merida has to offer.
If you are undecided on this region still, why not give this article all about safe places in Mexico to find other regions you may like?
📌 Like this article? Pin it…
So, is Merida safe for tourists? Of course… So when will you travel here?
💬 Leave a nice comment or let's start a conversation below!
---
"Dear friend! Some links in this post contain affiliate links. Meaning, if you click through and make a purchase, book a hostel or sign up for a tour, I may earn a small commission at no additional cost to you. Your support means a lot and helps me to keep traveling and maintaining the quality of this site for you."