Looking for things to do in Santiago, Chile?
Chile is an incredible country that's often skipped by backpackers.
In fact, Santiago was one of the first cities I visited in South America. I found it pleasant and a great walking city.
One of the key things for me was to know the best time to visit Santiago to ensure the sun is shining when I got there.
Things to do in Santiago, Chile
Between November and April, I found was the best time of year to visit Santiago, now let's take a quick look at what you can get up to in this massive city.
La Moneda Palace
Visit the Moneda Palace another one of those cultural things to do around Santiago Chile.
Named after the old Chilean coinage La Moneda, this is now used as a place of work for the Chilean president.
This is one of the best things to do in Chile for people who have an interest in Chilean history. Believe it or not many people do have a great interest in this building. It is absolutely dripping in history.
Want to get a tour inside? You need to fill out a form online 2 weeks prior to your visit. Alternatively, you can look at day trips that offer tours.
I did not know this at the time so glad to be able to pass the information on to you. Use this email address [email protected] to book your tour.
If like me you don't get the chance to get inside, you'll find some amazing sculptures at La Ciudadania square right outside.
Take your camera, there are some highly photogenic views of the architecture. I like to shoot from different angles.
Plaza de Armas
If you want to know what to see in Santiago Chile I recommend you start at Plaza de Armas.
The plaza is the heartbeat of the city and is so central that it's difficult to visit Santiago Chile without passing by Plaza de Armas.
The plaza is a very important place for Chile. In just a few steps you'll see everything from street vendors, artists selling paintings, dancers, and even locals playing chess. Plaza de Armas really is a focal point of the city.
Arriving with literally no expectations, I wasn't surprised by how small the Plaza was. Although it can be difficult to get a seat because the plaza is the ultimate people-watching spot.
Best places to stay in Santiago:
I was more enchanted by some of the architecture surrounding the plaza.
Visiting Plaza de Armas is not just a cultural landmark but just being here in present state will offer you one of the best things to do in Santiago.
I say this because the cultural insights you'll gain from sitting in one place for half an hour is entertaining and even pleasing to the senses.
💡Smart Travel Tip
Pickpockets operate in this area, so be very aware of your belongings including jewelry you wear on your body.
Also, it's within walking distance of several other popular places to see in Santiago, listed below.
Museo Nacional de Bellas Artes
Museo Nacional de Bellas Artes is one of the famous landmarks in Chile. The architecture of the building, in fact, is arguably the most fascinating.
I personally would not have paid to see the art but that all depends on what exhibition are on at the time. The good news is that's it's free to enter.
You can check to see what's on here. I just loved the whole experience of walking around the building and learning about history.
Take into account that this Museum was established in 1880. That makes is the oldest in Museum South America!
Some of the similar museums I've been to in Argentina you won't find much information in English.
However, shouldn't be a huge problem if you are already learning Spanish.
All in all, it's a gorgeous building that offers a unique view of Chilean History.
Through art, you can learn a lot about the country in the short space of one hour or less. Hence, why it's on this list of things to do in Santiago, Chile.
Mercado Central
If you know me by now you'll know in every place I go to in Latin America, I visit the local markets. I have been to many famous ones.
Not only markets are a good place to meet locals but in this case, you'll have a good opportunity to see the hustle of bustle of Santiago.
I admit, it is rather small for being the main market of Santiago.
I'm not saying it's one of the best Chilean attractions but culturally, it's a must for Santiago de Chile. Beware. This place is not for light-hearted.
Brace yourself for the very intense smell of fish. Great news if you eat fish because you'll find many fish stalls and other eating places inside.
If you're looking for places like this, it's the place that should be on your top things to do in Santiago.
Then get ready to be approached by many different waiters offering you a table at their restaurants.
Definitely not a place to relax. I'm listing this as one of the places to visit in Santiago for a bite to eat. I went there for lunch.
Yes, there are other stalls selling vegetables and produce. The odd souvenir stall and a small selection of eateries.
I recommend you be on your toes at all times and watch out for petty crimes.
---
🔗 Stay Connected in Chile!
Going hiking in Chile and worried about the network coverage?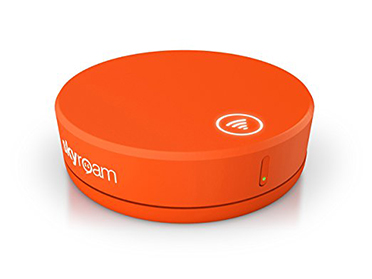 Why use a WiFi Hotspot?
✓ Super fast global 4G hotspot
✓ Instant internet coverage
✓ Secure & Shareable
Remote areas of South America leads to unreliable internet. I try to maintain contact with family at all times click here to learn more.
---
Parque Forestal
When looking for Santiago's main points of interests, I stumbled upon this park. You'll find that the park runs parallel with the Mapocho River extending from the Mercado Central over to Plaza Italia.
After being in Medellín it was a relief to be sat in a city park.
Parque Forestal is a very interesting park. It has everything from trees and beautiful gardens to monuments, sculptures, and gorgeous landscapes.
Unlike other places around Santiago de Chile, it is very well maintained and felt really safe. See this guide to safety in Santiago if at all in doubt.
I met with some street performers who were practicing their show for the traffic lights.
This was a great opportunity for me to practice my Spanish speaking skills.
I actually spend a lot of time in Santiago, Chile just walking about and filming video footage. The park gave me space to walk and feel at ease.
See this short video I made of my walking around the city and learning more about the chilean culture:
If you like dogs then you'll love the park as it's quite normal to see dogs off their leash running and playing freely.
All in all, this is a beautiful park with lots of benches and a pleasant atmosphere. Highly recommended if you're looking for things to do in Santiago.
Cerro Santa Lucia
If looking for free things to do in Chile then I highly recommend you check out Cerro Santa Lucia in Santiago.
I'd say that the whole experience of visiting Cerro Santa Lucia is up there with the best things to do in Santiago, Chile.
Depending on how you're feeling you can do the short uphill walk.
I recommend the walk which will land you on the top of the hill in around 25 minutes.
This is one of the Santiago tourist attractions that you feel has been well thought out. You can be sure to include it on your list of top things to do in Santiago Chile.
You'll be greeted with spectacular water fountains and beautiful views of the city from above.
Being in such a charming place on a really hot day can be challenging without refreshments. Don't worry there are places to buy extra water and even ice creams.
I spent a couple of hours at the top just pottering around the gardens. The 360 panoramic view from the top is pretty spectacular.
Votive Temple of Maipu
A great addition to Santiago's tourism board and their list of attractions. This is an extraordinary place to visit.
You can easily access Maipu which lies to the south of Santiago.
If you've not thought about using the metro as one of your things to do in Santiago Chile now is your perfect opportunity.
It's a short 30 minutes ride and you'll get to see the suburbs of the city along the way.
With the metro journey, plan around 3-4 hours round trip including an hour or so walking around the temple.
💡Smart Travel Tip
Get onto the green line and ride it all way to the end until you arrive at Maipu.
This is a humongous temple built from concrete in the 1940s. Definitely, one of the must-sees in Chile.
It's also viewed as a cathedral and you'll realize how big once you start walking towards it straight out of the metro station.
Once you arrive, remember to get up to the observation deck.
The view is breathtaking, the height of the Temple is similar to the Empire State building you can relate to that. There's also a small but interesting museum.
Parque O'Higgins
If you've not yet heard about Parque O'Higgins, keep reading. Not only probably one of the biggest and best parks in Santiago, but it has some of the best activities in Chile.
First of all, you have to appreciate the easy access to the park. You can get there using the metro system, follow the signs for Parque O'Higgins subway station, it's huge and you can't miss it. It takes around 20 minutes from Plaza de Armas.
💡Smart Travel Tip
Like most of the parks in Santiago de Chile Parque O'Higgins is closed on Monday's
The park is filled with green areas. It has an Olympic pool, a professional roller-skating arena, Tennis courts, a football field, theatre, and even an artificial lake.
If you're with kids great because you'll even find is an amusement park Fantasilandia that are located inside.
You have to remember that it's more than just a park. It's also home to the Movistar Arena. If you didn't know the Movistar Arena is the most important concert venue in Chile.
If you're visiting Chile for a music concert, it will likely be at Parque O'Higgins because that's where all the world-famous names perform.
If you're wondering what to do in chile and visiting in the summer. Be sure to come to Santiago and see what's on at Parque O'Higgins because you'll find many festivals, celebrations, and outdoor activities.
Barrio Lastarria
If you want more stuff to do in Santiago Chile then make you check out Barrio Lastarria. It's a delightfully charming bohemian neighborhood.
You'll find that has lots of restaurants, a few interesting buildings, and even a small market at the weekend.
The barrio made it onto my list of top 10 things to do in Santiago Chile. It's in a central location in relation to many of the other major attractions of Santiago.
Check one of many great AirBnbs in Santiago if you're staying overnight.
You'll be delighted by its glowing vibe and realize how perfect the spot is for dining. Maybe you'd just like a stroll whilst peeking your head in the bazaars in the street.
Or, do one of my favorite things, which is watching street artists and talking to locals.
You must do those activities in Santiago, Chile. You'll never feel regrets and you'll be gratefully surprised enjoying the cool things in Chile.
Barrio Lastarria is full of nice people and you'll find it's located just a few blocks away from Cerro Santa Lucia.
La Vega Central
Let's not forget about La Vega Central market. Now there's no need to be too disappointed or feel that Mercado Central didn't live up to your expectations.
When looking for things to see in Santiago, Chile this should be near the top of your list. I recommend you visit this market after the Mercado Central to balance out your market day experience.
It can get super crowded but that's a part of the experience. The quality of the fruits and vegetables you'll find is top-notch.
Haggling with the vendor for me was one of those fun things to do in Chile. Not that I spend all my time doing this, only when people try to rip me off.
Sometimes if people know you are foreign they'll charge you extra. One way you can avoid this by refusing to buy anything that doesn't have the price tag.
If I was you I'd block at least an hour out of my day for wandering around and soaking up the chaotic atmosphere. There are many cool things to do in chile but markets, as you know, are my favorite.
Look for La Vega Central it's a great place to experience local customs and traditions, especially when it comes to food.
You'll discover places to eat that will deepen your knowledge of local people, culture and of course the Chilean cuisine.
Santiago, Chile: Travel Tips
Here are a few travel tips for Santiago de Chile that will help you improve your overall experience in the city.
Look out for La Bicicleta Verde (labicicletaverde.com) they rent bikes in the city
Santigo is generally safe but beware of pickpockets in crowded areas
Try a day tour if you can find one, getting out the capital to Valparaiso is a great idea
Make your way to Lastarria and Bellavista if you want to see the hippest neighborhoods
Do you like buildings? The tallest building in South America is here, it's called Sky Costanera
All in all, even if you do decide to do a Chilean wine tour or, venture out in the wilderness – which I recommend you do.
Santiago de Chile is a perfect city for people who like art, food, wine, and culture.
Best Time to go to Santiago Chile
All depending on the purpose of your trip you may want to time your arrival to Santiago de Chile.
Overall the best time to visit Santiago is from late-September to November through to April.
I visited in November and the mornings were filled with plenty of sunshine and by the afternoon I was breaking out in a sweat whilst walking around the city.
If you visit Santiago from November to April which is summertime in the Southern Hemisphere, you experience an increase in most things, not just the temperature.
If you need ideas for where to stay in Santiago bear in mind hotels, landmarks, and crowds of people all begin to rise in the summer.
If traveling on a budget I have a guide to the best hostels in Santiago that you mustn't miss if you're traveling as a backpacker or meeting new people.
Got Travel Insurance for Chile?

Designed by travelers, for travelers, World Nomads covers more than 150 adventure sports and activities so you can explore your boundaries.
Things to do in Santiago Chile
So, if you were wondering what to do in Santiago Chile for a day you have some solid ideas.
I hope you found this article useful and can refer back to it later.
Like the other cities in South America, with one of my favorites being Buenos Aires I found that Santiago Chile offers backpackers many interesting things to do, both culturally and for pleasure.
Santiago de Chile made as a great entry point to discover Chile and if you're thinking of backpacking Chile on a budget, you can easily reach places like Valparaiso by bus without breaking the bank.
📌 Like this article? Pin it…
Did I miss something? Got tips, tricks and advice we can learn from?
💬 Leave a comment below or let's start a meaningful conversation…
---
"Dear friend! Some links in this post contain affiliate links. Meaning, if you click through and make a purchase, book a hostel or sign up for a tour, I may earn a small commission at no additional cost to you. Your support means a lot and helps me to keep traveling and maintaining the quality of this site for you."