Is Cabo safer than Cancun for a vacation or travel exursion?
If you didn't already know, Cabo San Lucas is easily one of the top tourist destinations in Mexico, especially for visitors traveling from the states.
Cabo San Lucas has interesting history and culture, offers ideal weather to be able to enjoy the beautiful beaches, exciting nightlife, and more.
But is Cabo safer than Cancun, which is another one of Mexico's most popular tourist destinations? That's the question this guide will answer!
Is Cabo Safer Than Cancun?
Both of these Mexican resort locations are known for attracting the type of tourist that enjoys to sit back relax and not have to think about crime stats.
As you plan your trip to Mexico, this guide will help sway your decision to one or the other, especially if safety is an overall dealbreaker for you.
I've published a general comparison of Cabo San Lucas vs Cancun that is worth reading if you would like to compare other important travel factors.
Cabo Safety
When most think of Cabo San Lucas, the first image that comes to mind is beautiful beaches. However, it's important to be aware of the safety level.
Being aware of the common risks for travelers to Mexico will help you avoid most 'bad situations' and ensure you have an overall great experience.
Is Cabo San Lucas Safe?
Yes, Cabo San Lucas is quite safe to visit. While it's true that crime is very common in certain places in Mexico, Cabo is not seen as one of them.
You still need to be careful because no place in the world is 100% safe. But at least here in Cabo you won't have to constantly look over your shoulder.
For exact places to see in Cabo to go, take a look at this guide to safety in Cabo San Lucas Safe for more detailed tips on what to expect while here.
Cabo San Lucas Crime Rate
According to Numbeo, Cabo San Lucas has a crime index of 45.35. The highest risks include corruption and bribery, and there's a moderate risk of home break-ins, robbery, mugging, car theft, drug dealing, and vandalism.
However, most of these crimes affect locals most of all. Or, certain tourists who go deeper into the local life and get involved with the wrong people.
In Cabo San Lucas, it's very safe to walk around during the day and explore everything it has to offer. It is also moderately safe to walk around at night, but you should always err on the side of caution when traveling alone.
Believe it or not, the biggest risk for tourists is fraud, so beware of fake tour operators and other scams. Petty theft is also something to keep in mind no matter where you go; always keep your belongings on you in person.
Things such as concealing personal items with a travel money belt or safety bag that has hidden compartments which can help to deter petty theft.
Best Area to Stay in Cabo San Lucas
The good news for many, is that tourism is a huge industry in Cabo San Lucas, which is why the city goes above and beyond to appeal to tourists. As such, there are many great areas you can choose from for your stay.
For the best area check out Downtown, which is known as the heart of the city. It's an affordable area and it's also known for its nightlife.
Additionally, it's the best place to find authentic Mexican food, traditional arts and crafts, and plenty of tour companies so you can schedule a variety of activities. Such as beach trips, excursions, and so much more.
Things to Avoid in Cabo San Lucas
The first thing you need to avoid in Cabo San Lucas is bad neighborhoods, but lucky that is not too difficult to do since the so called bad areas such as Los Cangrejos and Las Palmas are away from Marina and Playa El Medano.
Las Palmas and Los Cangrejos are notorious as two of the most dangerous areas in Cabo San Lucas and are quite close to the airport so steer clear.
Before you arrive to Cabo I suggest booking an airport shuttle to your accommodation so you can get to your hotel without any hassle.
Additionally, you will need to exercise common sense and avoid flaunting your valuables, leaving your things unattended, etc.
For those spending time in the sun, try carrying a locking beach bag (or equivalent) to help you secure your personal items while sunbathing.
Speak to locals about where to go as some beaches in Cabo San Lucas are not for swimming due to riptides and steep drops, so stay on safe beaches.
You will also need to keep an eye out for predatory animals such as scorpions, rattlesnakes, and jellyfish. Overall, take good care of yourself!
Also, things such as wearing sunscreen, staying hydrated, and knowing your way around. If you're thinking of doing popular activities as whale watching then go with a recommended tour guide that is also certified.
Cancun Safety
Cancun is another popular destination due to its beautiful beaches, parties and wide array of adventures. However, there are certain risks travelers should be aware of, especially when visiting Cancun for the first time.
Of course, that does not mean that Cancun is not a safe place to visit for you at all, it just means you must be cautious in certain areas.
If it will be your first time, why not read this Cancun safety guide where I have covered the city in more detail and some of the areas to avoid?
Is Cancun Safe?
Yes, Cancun is quite safe to visit. You just need to take a few basic precautions. This is a big city, so there are bad neighborhoods to avoid and you need to take care of yourself when walking around.
Read up about Uber in Cancun if you know that you'll be visiting lots of different places around the region. Additionally, you need to be aware of natural risks. For example, hurricane season should be avoided!
Crime Rate in Cancun
Numbeo notes that the crime index in Cancun is 56.95, so it's higher than Cabo San Lucas. That's because there's cartel activity in certain areas.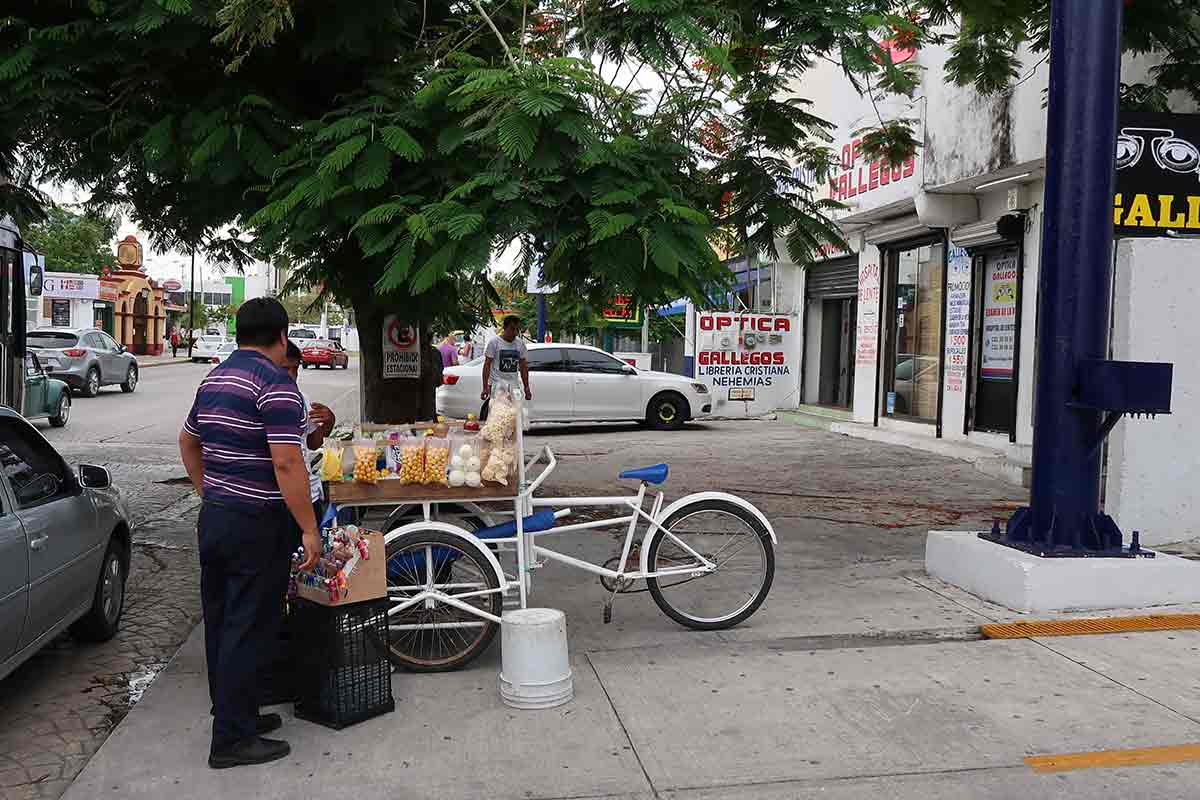 Tourists are rarely victims of cartel crimes, but it's something to be aware of. Like the the US tourist that got shot in Puerto Morelos for example.
For the average tourist (with bad luck) stepping out into Cancun, the highest risks in Cancun include robbery, mugging, drug dealing and bribery.
Moderate risks when it comes to crimes in Cancun include things such as home break-ins, car theft, vandalism, and armed robbery. It's very safe to walk around during the day and moderately safe to do so at night.
Best Area to Stay in Cancun
The best area to stay in Cancun is the Hotel Zone, which is where most of the best hotels are. It's a lively neighborhood where many restaurant and nightlife venues are, and, the best way to experience Cancun.
It is one of the most popular tourist zones in Latin America, which means it has everything you need to have the best possible experience.
Not just hotels, pool bars and nightlife venues, but also accessible tour companies, cultural landmarks, shops, restaurants, cantinas, and more.
If you're on a budget, staying in the Downtown Cancun are might just be the best option and it's also relatively safe. It provides easy access to beaches, there are many hotel options, beachside bars, and more.
When on a modest budget, stay at one of the many hostels in Cancun for another way to get great value for money and to be close to the action.
Things to Avoid in Cancun
If you want to increase your personal safety in Cancun, you will need to avoid bad neighborhoods, which are located on the outskirts of town.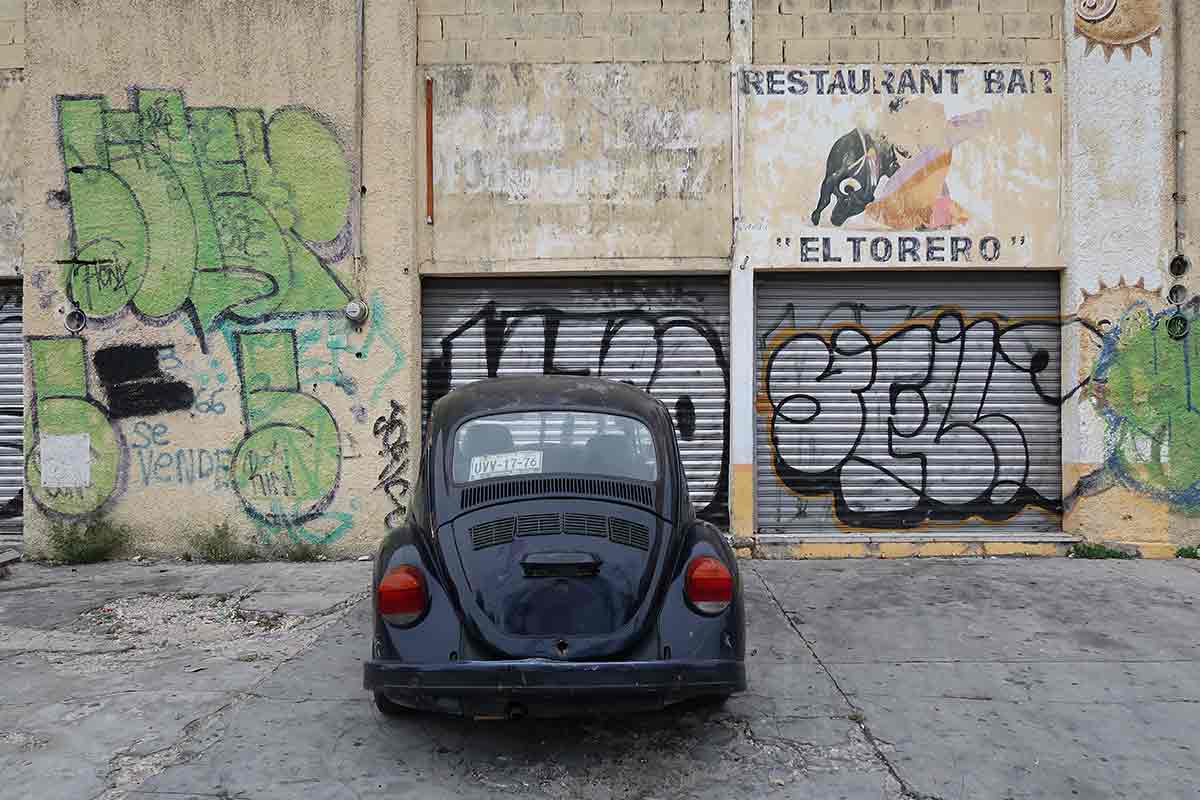 Like with most places in Mexico, as a general rule, avoid leaving Cancun's tourist areas alone (Avenida Kukulkán and downtown aka El Centro) if you can. This is because they are always the safest ones no matter where you go. Of course there are some other things you need to avoid in Cancun.
For example, you must avoid tap water and stick to bottled water. Or carry a filter water bottle like this one as a more eco friendly option. Also, choose carefully where to eat. Read reviews and make sure the places are hygienic.
As a tourist, you also need to beware of scams. Double-check the reputation of any tour company you might be interested in.
Don't forget to wear some reef-free sunscreen (to avoid sunstroke), keep your belongings within reach at all times, and dress to blend in.
Additionally, it's important to avoid staying at the hotel all day. Though all-inclusive resorts are great, explore beyond the hotel! Visit cenotes, take day trips to nearby islands such as Isla Mujeres and explore Mayan ruins, etc.
Cabo and Cancun Safety Tips
Staying safe in either of these safe resorts in Mexico will require you to follow a few universal safety tips, which in most cases will go a long way.
⤵️ Below are some useful tips to help you on your journey:
Avoid flaunting your valuables and avoid wearing jewelry. Although it can be tricky to hide personal items if you want to enjoy the weather, try to dress to blend in. See these anti-theft clothing options.
Never aimlessly walk around the streets at night, especially when you're alone and mix up the routes you walk back to your hotel.
Do not drink tap water in Mexico and aim to carry a Grayl bottle as it will save you money instead of buying bottled water all the time.
Always consult with the locals at your hotel or hostel, and ask for local tips. Aim to learn Spanish and get friendly with people in the know so you have access to city through the eyes of a trusted person.
If you do get mugged, never resist because it is not uncommon for attackers or muggers to use weapons or in some cases guns.
Carry some mosquito repellent to avoid getting bitten. Warm humid weather often means that the risk for mosquito activity is higher.
Follow these tips and you will be able to stay safe during your visit to Mexico. Also, do extra research and prepare well for your journey.
Got Travel Insurance for Mexico?

Designed by travelers, for travelers, World Nomads covers more than 150 adventure sports and activities so you can explore your boundaries.
Cabo or Cancun: Which Is Safer?
Cabo and Cancun are both relatively safe destinations in Mexico. Granted, Cabo is a little more risk-free than Cancun so maybe bear that in mind.
No matter which you choose, it's key to practice caution, do your research to avoid bad areas, and keep your eyes open when you're out and about.
Remember to check more safe cities in Mexico to visit if you are open to visiting other nearby places or want to see other ideas on where to go.
📌 Like this article? Pin it…
Will you choose Cabo or Cancun when traveling to Mexico?
💬 Leave a positive comment or lets start a conversation below!
---
"Dear friend! Some links in this post contain affiliate links. Meaning, if you click through and make a purchase, book a hostel or sign up for a tour, I may earn a small commission at no additional cost to you. Your support means a lot and helps me to keep traveling and maintaining the quality of this site for you."