Despite what everyone says, is it safe to travel to Mexico right now?
If you are currently planning a trip to Mexico in the near future and you're concerned about safety, I can assure you, that you are not alone.
After many solo trips, Mexico turned out to be one of my favorite Latin American countries and will always have a place in my heart.
I've found Mexico a perfect introduction for anyone who wants to travel to learn more about Latin American life and culture.
Is it Safe to Travel to Mexico?
Rest assured I have created thid extensive travel guide for anyone who wants to learn more about backpacking Mexico in the near future.
Mexico is a truly special place to come and spend your time.
However, read into the nation for too long and you may have doubts.
Why is that, though? Is Mexico safe?
I believe so, yes.
Like any other nation with such divergent political opportunity and financial wealth, there are dangerous parts of the country.
But really, how safe is Mexico Safe to Travel?
Safe enough, (sticking to the right places) it is safe to travel to Mexico.
There are certain no go areas just like another other country.
Mexico has many gems, so there's no reason to visit no-go areas.
Plan your trip accordingly to avoid any issues.
I recommend that you try and stick to places where there is high public visibility and even use your gut instinct to guide you at times.
See this list of very practical tips I have written in my planning a trip to Mexico guide which will give you a primer on travel in Mexico.
If something appears off or dangerous, then you should avoid going there. But, you could soon make it less safe if you don't pay attention.
I arrived at LAX airport with a connecting flight to Mexico DF. I flew with Volaris, the second-largest airline in Mexico.
The prompt instructions of the woman at the check-in desk confused me instantly as she spoke in accented Mexican Spanish.
Not once did I ask myself, is it safe to travel to Mexico. Looking back, this trip was a call to adventure.
I'd taken a risk one day after being inspired by Mexican culture.
The idea of visiting Latin America came after being enamored by the Mexican people living in Boyle Heights, East Los Angeles.
I was searching for the best way to learn Spanish while traveling.
Safety facts about Mexico
Here are some interesting safety facts about Mexico:
With a murder rate of 21.5 per 100,000 population, Mexico has one of the highest murder rates in Latin America.
Murders go unsolved here, with only 30,800 people being incarcerated in 2013 compared to the 215,000 murders that took place.
This shows no signs of slowing down, with murder rates in Mexico increasing as of 2020.
It isn't just murder; robbery, extortion, and kidnapping have all grown in recent years.
The illegal drug trade has too – despite work on the government's part.
Is Mexico Safe to Travel Alone?
Mexico is a safe country to travel alone. Whether visiting Creel in Chihuahua or Cancun, it comes down to you making informed choices about where to go and where to avoid.
I recommend trying to stick to tourist-friendly events to take part in, and book everything through official partnerships and guides.
That should go a long way to helping you stay safe when you are out and about in Mexico: whether in Cabo San Lucas or Mexico City.
Traveling alone in Mexico should be avoided when visiting smaller, run-down areas. Unless you are visiting with local advice or meeting locals.
Travel Precautions for Mexico
Leading up to this trip, I'd been reading a book by Joseph Campbell and gained new confidence with my travels.
I'd read about the amazing waterfalls in Mexico and how you can dive into deep pools of water, commonly known as cenotes.
One thing I remember looking forward to most in Mexico was the food.
It's no secret that Mexico has endless possibilities and cultural combinations for the adventurous foodie.
With so many different styles of Mexican food to try depending on what region you're in, I literally ate my heart out.
Mexico is the most visited country in Latin America; keep reading to understand my intention for this trip, which I made back in 2014.
This solo travel to Mexico was just the start after being inspired to go to South America by a crazy Australian coke head that I met in Hollywood.
Solo Travel in Mexico
This was my first trip of growth and let me explain why. Mexico was the place I'd ever traveled to with a real purpose to learn.
I wanted to study Spanish, people, food, daily life, history, and, of course, learn about Mexican traditions as well as myself.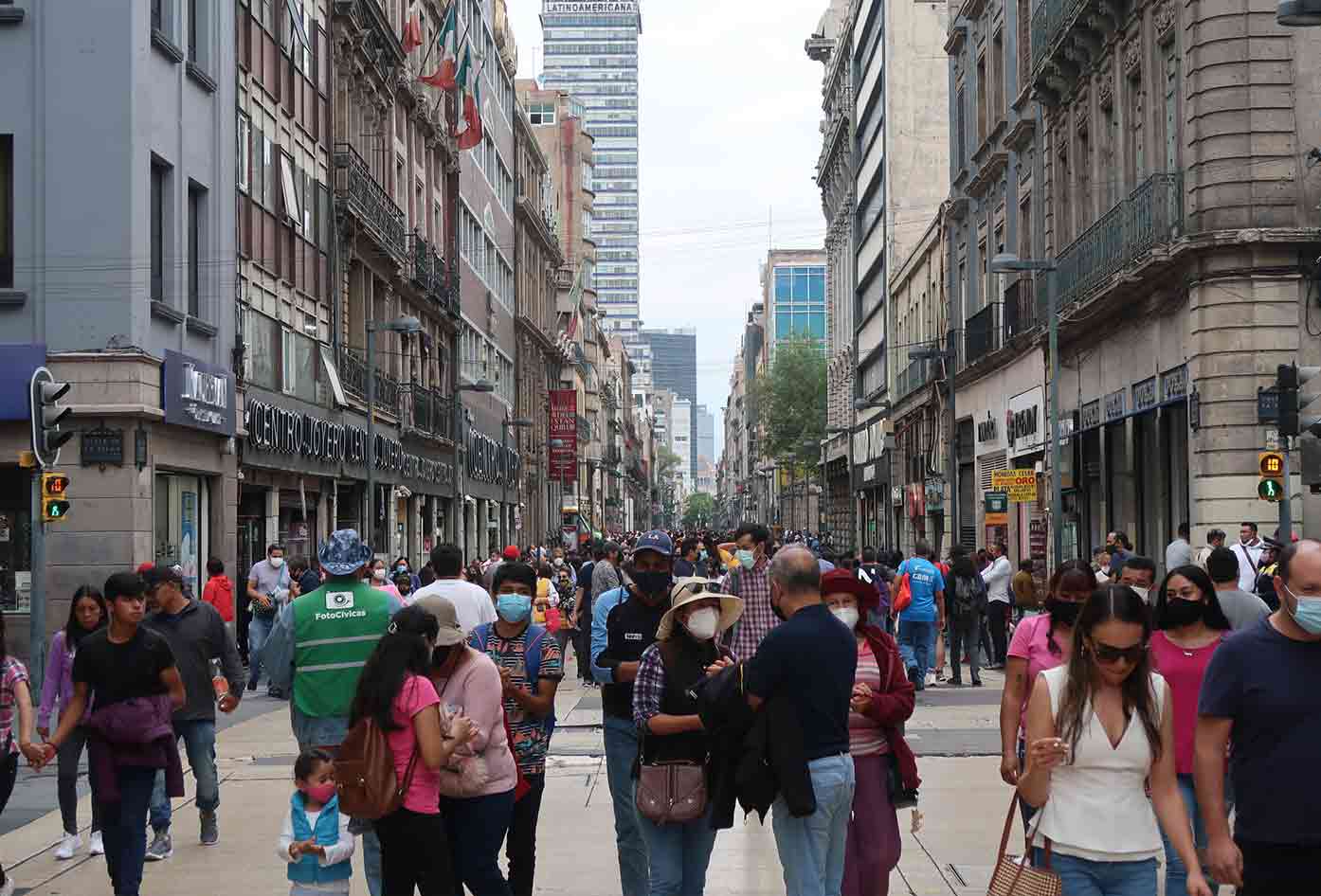 Like all my trips, they're always self-funded. I booked the flight for Mexico months in advance without knowing exactly where I was going or where I was going to stay.
Mexico Safety Tips
Do you intend to visit Mexico soon?
Then I recommend you keep the following safety tips in mind:
Always keep your key items – phone, wallet, passport, etc. – in a safe area
Carry a 'dummy' wallet that you could hand over in a robbery
Read this guide on renting a car in Mexico if you are thinking of traveling around the country in a hired vehicle.
Use your gut; if you think a particular place looks dangerous, avoid it
Try and take a tour guide and, when traveling alone, private transport
Avoid taxis that are unmarked; every company should carry legit licensing
Read into any location you are going to visit, and its surrounding areas
Don't flaunt your wealth or personal success; you'll become a target
Try and avoid talking loudly in English in public – it's a sign you aren't local
Keep the above in mind, and Mexico can soon feel like a much safer place to come visit.
Places to visit in Mexico
Below is a Mexico travel warning map I found, which highlights the places that should be avoided, especially the regions marked in red.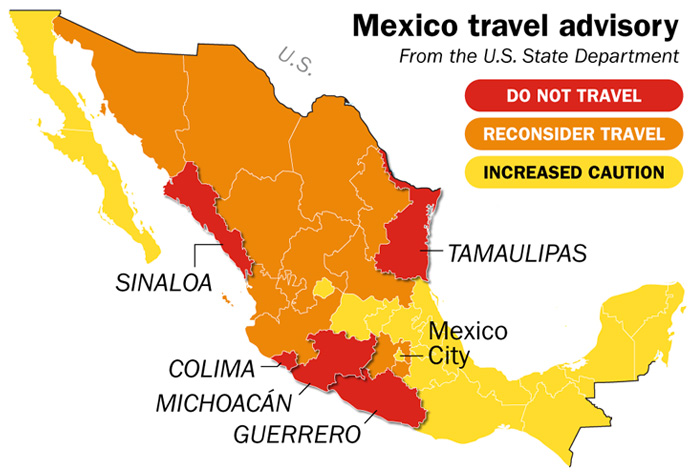 Places such as Creel in Chihuahua are listed as 'take increased caution' but often visited by tourists. So, how safe is Mexico really?
Here is a list of places I traveled to by myself and didn't encounter any problem with local people or tourists.
Mexico City
Cuautla
Cuernavaca
Tepoztlán
Oaxaca
Puebla
Cholula
Chiapas
Mérida
Playa del Carmen
Tulum
You should find comfort in knowing that I managed to do it all by bus – supposedly the most dangerous way to travel around Mexico.
Relatives invited me to visit other places in Mexico, like Baja California, which is one of Mexico's gems if you get the opportunity to visit. You can even go whale watching in Cabo San Lucas, a popular resort city.
With the help of my host, I found myself in TAPO (one of 4 main bus stations) in Mexico City.
At first, I was far too overwhelmed to do things by myself; the distance at which you can travel by bus in Mexico is overwhelming.
My friend Fredrico has a guide on the best things to do in La Paz, which he says is a great place if you're traveling with kids.
Initially, my idea was to travel to Mexico from LA by land to get to a place called Puerto Penasco that I'd been reading about.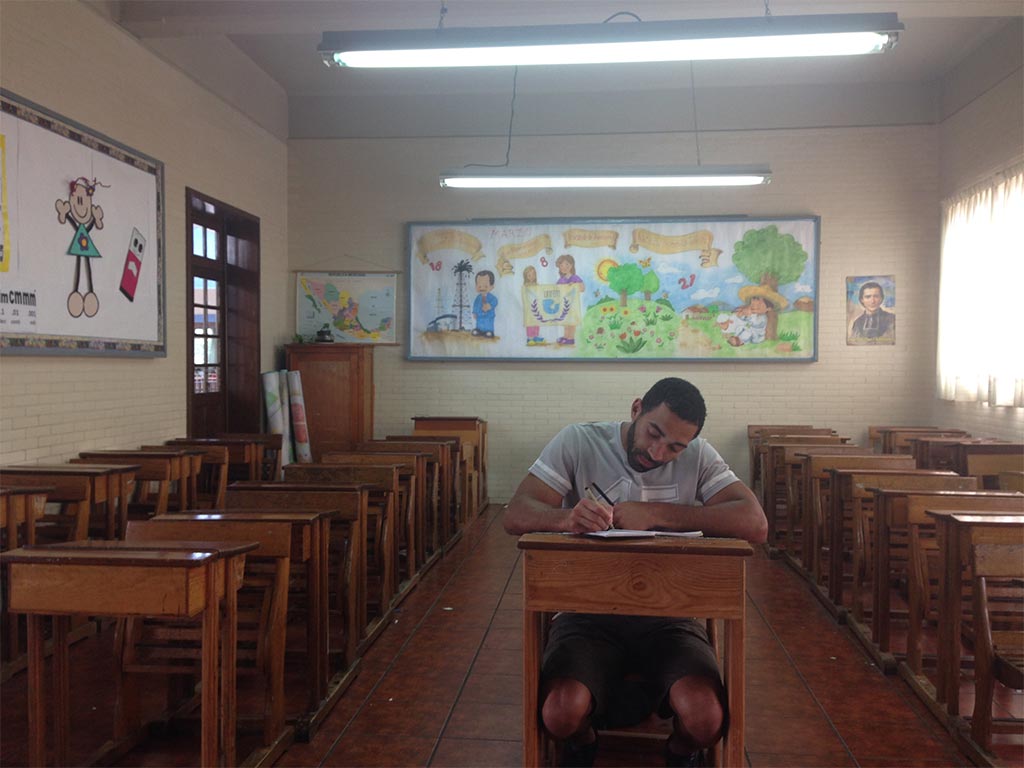 Meeting friends Omar and Araceli changed this plan for the better; I took a plane to DF in the end.
At the time, I didn't question whether or not Mexico City is safe. I just went for it. My host did give me some words of advice before heading into the center of Mexico City, but I found it was fine if I stuck to the main areas.
Mexico Bus Travel
I heard nightmare stories about traveling by bus in Latin America, not just Mexico. The best advice I got was to always use first-class buses.
One question that did pop up was, is Mexico safe to visit by bus?
Mexico City was my base, and I'd travel Mexico by land (mostly by bus). If it's you're first time in Mexico I suggest that that you avoid traveling by bus.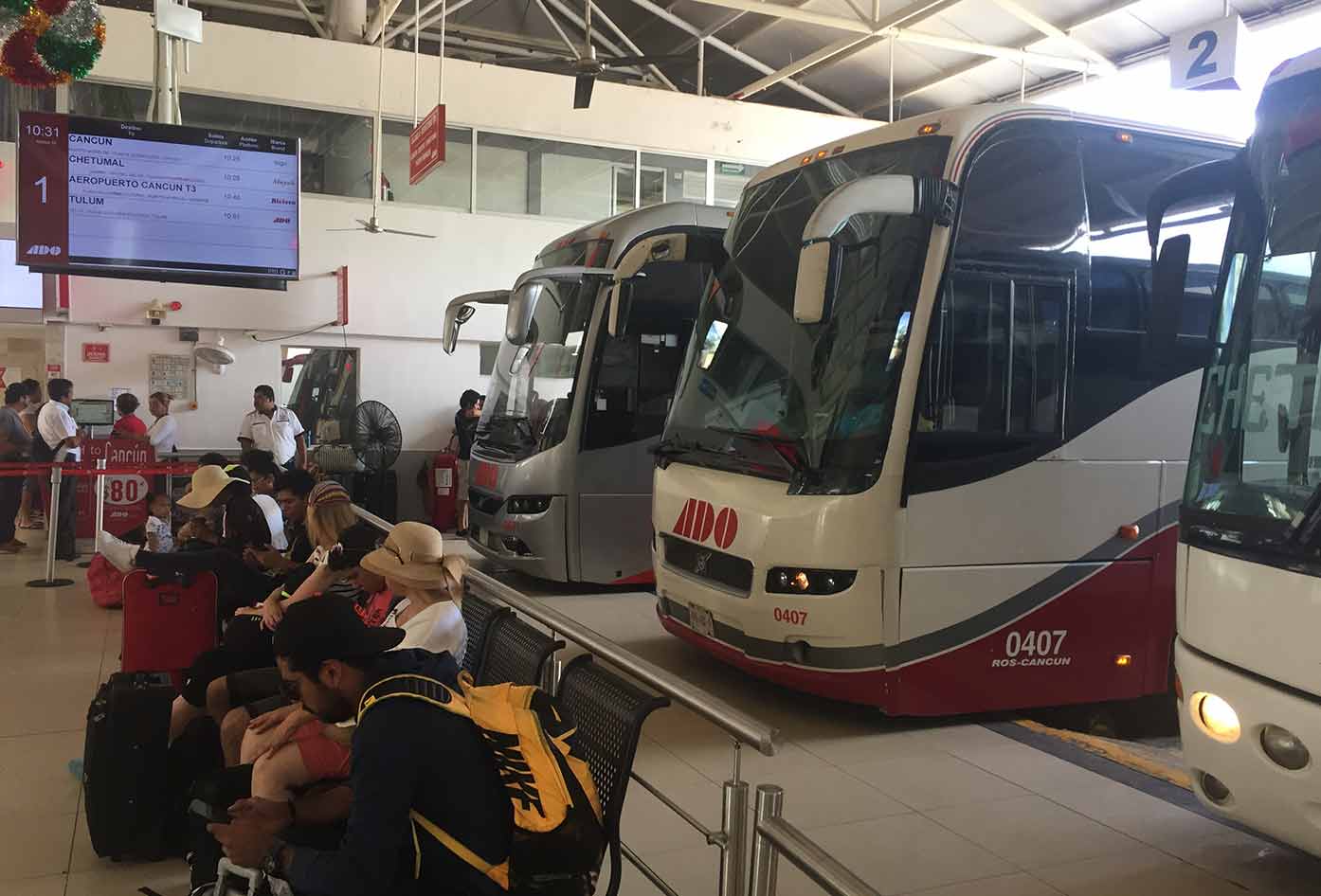 If you do, always book the first class buses. Public transport from a licensed company is often affordable and makes it easier to get around without worrying.
Buses are often quite chaotic in Mexico, and maintenance can be an issue in smaller rural circuits. Try and keep that in mind, and it can help you to avoid walking into a dangerous situation.
If you are planning to travel Mexico by bus, you should do so when it feels safe and you have a proper plan set ready for you to follow.
Traveling by Bus Safety in Mexico
The buses in Mexico are very accommodating; most have reclining seats and movies dubbed in Spanish.
If doing long distances, be sure to carry some snacks and a water bottle with a filter like this one to save money and the environment.
One of my longest journeys without stopping was from Mexico City to Oaxaca, which took 7 hours, a short ride for Mexico.
The ride felt like an endless journey, this is why I like to carry an inspiring book with me or listen to a podcast for the duration of the journey.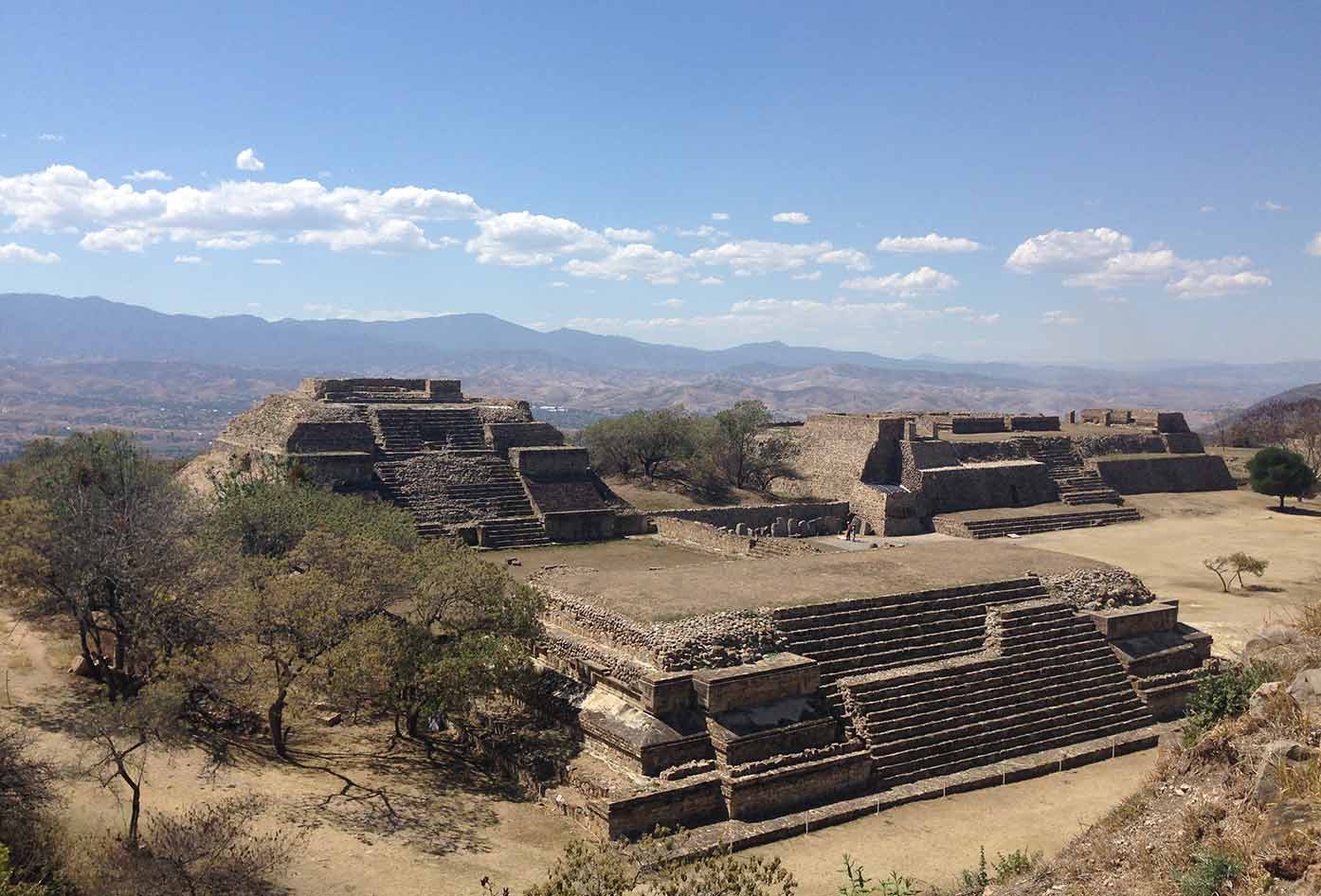 When you get a chance to go to Oaxaca, just go. Oaxaca was by far my favorite place in Mexico on this trip.
I wish I had noted all of my travel hacks from the trip, but not to worry, Nathan has some great travel tips for Mexico that provide lots of value.
If you're thinking of backpacking Mexico by yourself there is plenty of great advice on this blog also.
💡Smart Travel Tip
Always arrive early when traveling by bus in Mexico and make sure you carry a sweater. The air conditioning is usually on full blast.
Mexico City Safety
Walking around the city was an eye-opener for me. I'm amazed to this day by all the things to do for free in Mexico City if you look around.
One scary thought for me was not knowing the language at the time.
Even though I had a few phrases under my belt, I lacked confidence in talking with random people I'd just met.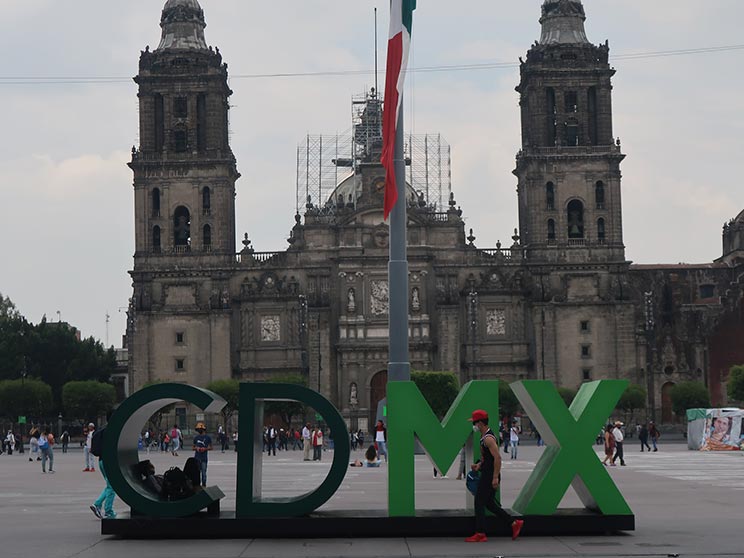 So, how dangerous is Mexico when traveling solo? I'd marked more places on my map but knew I wouldn't have time to fit them all in.
Also, despite all the beautiful honeymoon resorts in Cancun, I'd heard many stories about the Caribbean coast of Mexico.
Not only stories about Cancun but it's surrounding areas, including popular resorts on the Yucatan peninsula.
That's without mentioning all the Cancun travel warnings I saw on the news. Luckily, I'd already decided I wasn't going to visit there.
Here's a list of things to do in Mexico City with some of the things I did.
Things to do in Mexico City
Making an effort to meet all the family and friends, I participated in family milestone events, including a wedding ceremony. I also went to a Lucha libre fight in the capital.
Here are some other tourist attractions I visited:
National Museum of Anthropology
Frida Kahlo Museum
Mexico City Metropolitan Cathedral
Monumento a la Revolución
Torre Latinoamericana
Ciudad Universitaria
💡Smart Travel Tip
I recommend utilizing the metro system while in Mexico City. For me, the metro was a whole new transport experience in itself.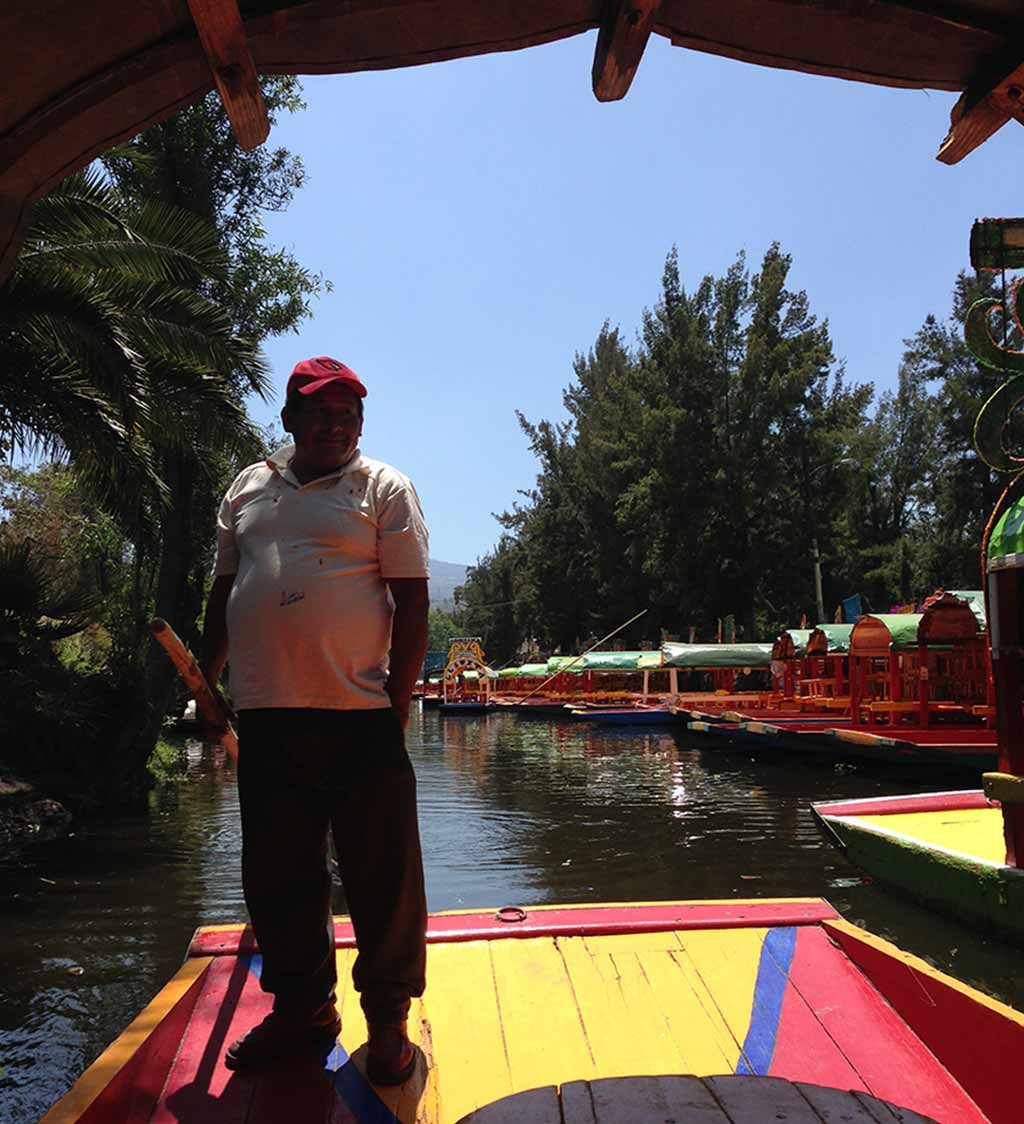 I took a trajinera along the floating gardens of Xochimilco which was amazing! A must when looking for off the beaten track experiences.
My Spanish learning journey officially began while I was staying with this family. Araceli taught me the basis of my knowledge today.
I gained actual exposure to the culture and customs via real life. Not from watching Mexican movies at home. Many foreigners pay for this and still fail to receive the kind of authentic experience I had.
When I was weeping to myself with the frustration of not being able to understand conversations around me.
I now realize these events made me aware of sticking points, and I learned how to overcome them.
Initially, it was fun, but I soon became very emotional. I noticed a slight transition at the next family function as it got a little easier to handle.
I begin to learn Spanish as well as comprehend what I was learning. Also, I got involved with more conversational Spanish as time went on.
Mexico Travel Tips: My checklist
I carried journals, sketchpads, a camera, pens, and a dictionary in my backpack, which was overloaded. Only I could do this for myself.
This was a mission to gain a new life perspective and I knew I'd have to 'lose' my English if I was ever going to learn Spanish.
Despite all the travel warnings for Mexico – which – you're bound to find if you look for them.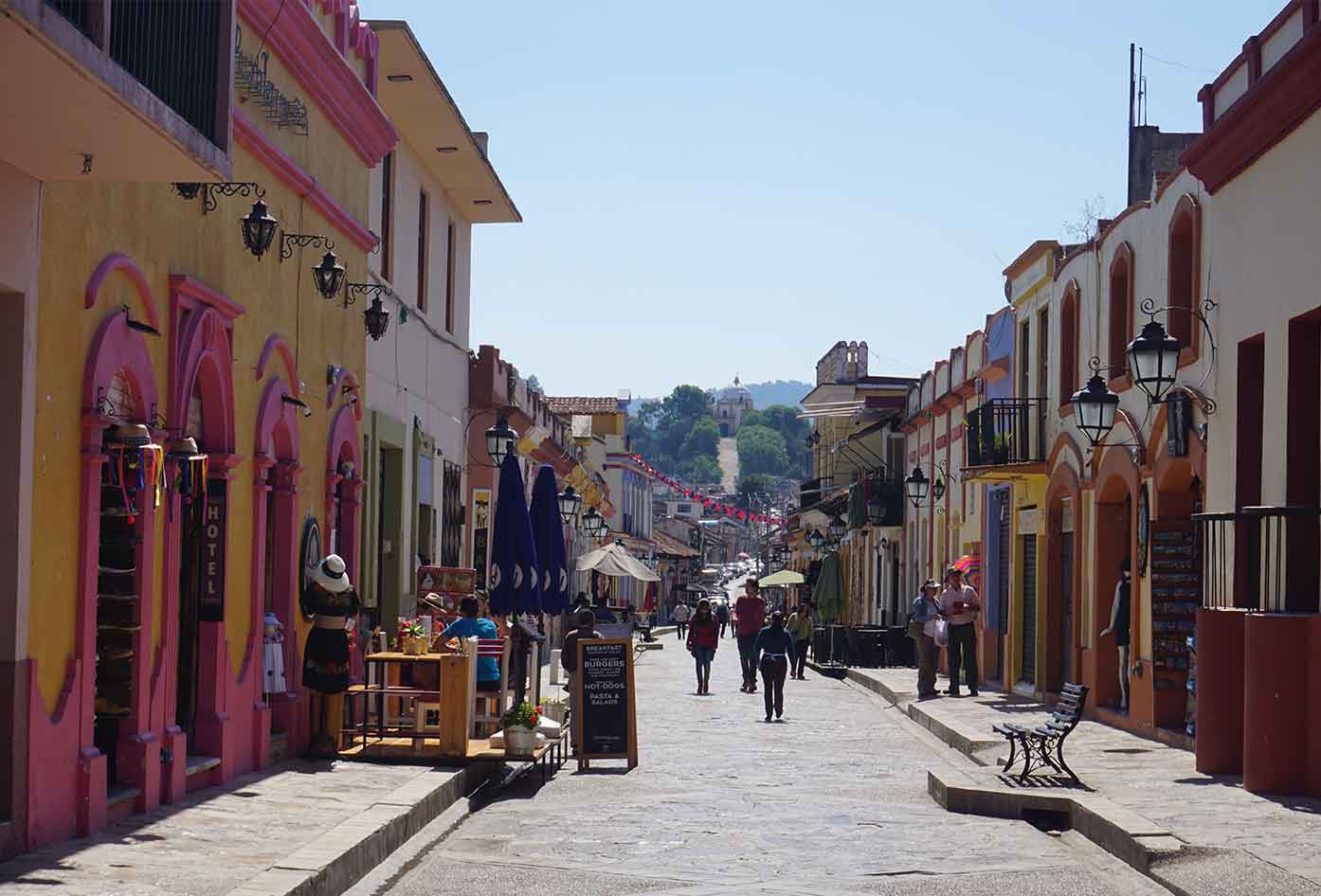 Mexico has to be one country in Latin America that I'll always revisit in the future, especially places like Chiapas located in the south.
It has unlimited roots and culture to offer, no matter what you find yourself into.
I loved the food in Mexico and noticed the Yucatan region, in places like Merida, you taste a different cuisine comparing to other regions.
One of my favorite excursions from Mexico City was the trip we did to Teotihuacan, an ancient Mesoamerican city.
It was once the largest city in the pre-Columbian Americas and was said to have been established around 100 BC.
Here's the best way to visit Teotihuacan. Teotihuacan is a very powerful space and has two very special pyramids.
The Pyramid of the Sun and The Pyramid of the Moon are both within walking distance away from each other.
Cultural Things to See in Mexico
As I travel I like to keep recording things in my travel journal that I see.
Here are some things I observed in my journal whilst exploring:
Car minders own streets -they expect your payment
Friends sit in restaurants talking for hours
People interrupt a lot when you're talking to someone
People Eat tortillas everyday
Mixed people sell household items in traffic jams
For rich people tipping in Mexico is a standard procudure.
Clowns entertain you at the traffic lights
The metro is a marketplace
Anything can turn into a joke
Lots of shouting between people in conversation
A rendezvous turns into a party with more friends & family arriving
Disclaimer: We all have different views of the world. My observations are short accounts of the things I see based on my own unique vision.
Meeting Locals in Mexico
Thanks to Omar and Araceli, a lovely couple I met at our hack humanity event in London back in 2013.
They quickly cleared up any questions I had about whether or not Mexico is safe to travel.
Araceli let me stay with her family, including her mother, brother, sister, and cousins. I was lucky enough to meet all the family.
Me enjoying a meal at the world-famous Restaurante Arroyo. I found leaving a tip in Mexico is not a rule, but it's generous and goes a long way.
I got a new taste of the life of a local in Mexico City. This was in the form of eating dinner out of the back of an abandoned VW Beetle on the street.
If you have any doubts about traveling to Mexico or other parts of Latin America solely because of safety reasons, I'd say don't let the power of a single story put you off.
I hope that you now have a sense of confidence to be able to travel freely and enjoy the amazing and unique culture of Mexico.
Got Travel Insurance for Mexico?

Designed by travelers, for travelers, World Nomads covers more than 150 adventure sports and activities so you can explore your boundaries.
Mexico Travel Safety
So, whether it's hanging out in one of the trendy cafes in Mazatlan or diving into a cenote in Tulum, there's definitely something for you here.
I hope that you now have a sense of confidence to be able to travel freely and enjoy the amazing and unique culture of Mexico.
If you travel across Mexico, you want to know is Mexico safe or not. This guide has given you some ideas on how to stay safe.
Yes, Mexico has some problems when it comes to things like gangs and criminality.
Like any other nation, though, if you don't go where you aren't welcome you should be fine.
Stick to official activities, and it's much easier to avoid the dangerous reality of life in Mexico for the many.
See this guide on some of the safe places to visit in Mexico for more ideas on where to travel to.
📌 Like this article? Pin it…
Missing something? Got tips, tricks & advice we can learn from?
💬 Leave a positive comment or lets start a conversation below!
---
"Dear friend! Some links in this post contain affiliate links. Meaning, if you click through and make a purchase, book a hostel or sign up for a tour, I may earn a small commission at no additional cost to you. Your support means a lot and helps me to keep traveling and maintaining the quality of this site for you."