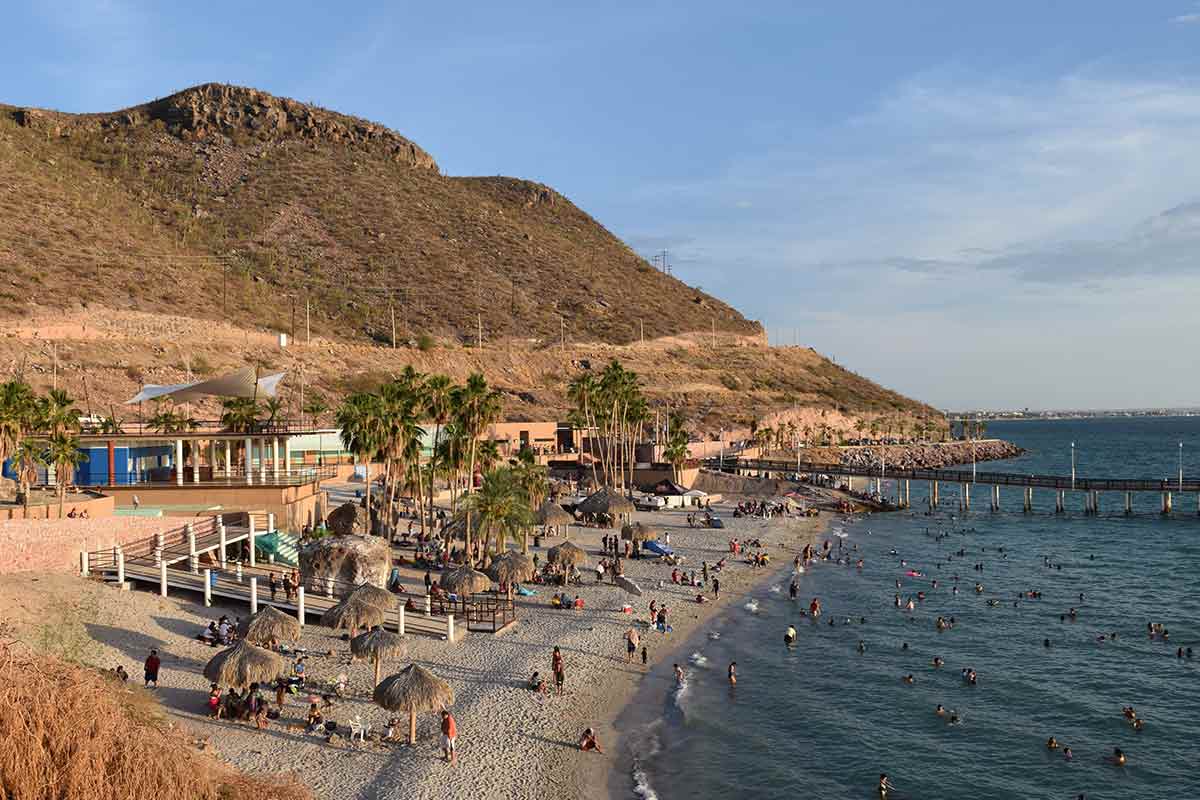 Were you wondering: is La Paz, Mexico safe to travel to or not?
Located in Baja California Sur, La Paz is a seaside town known for its bustling Malecon and unique eco-tourism opportunities.
If you're looking for a place to enjoy nature, have adventures, and enjoy some quiet time away from the crowds, this is the destination for you.
The natural beauty of this town is beyond comparable, with an abundance of breathtaking beaches and sea life.
This town offers a ton of activities and it's the perfect setting for an unforgettable trip. But is La Paz safe? That's the question we'll focus on.
Is La Paz Safe?
You wouldn't be wrong in thinking that some parts of Mexico are unsafe but that is the same for any country in the world, right?.
There is no real reason to fear traveling to La Paz and this page goes one step further than answering the question bluntly, it also goes into some key safety facts which are important to know when traveling to Mexico.
The Baja California region is not a place that you should be worried about visiting and for many travelers, the experience is nothing but rewarding.
Is It Safe to Travel to La Paz?
Yes! It is safe to travel to La Paz, Mexico and this quaint and peaceful little fishing town is a great place to visit for eco-tourism and much more.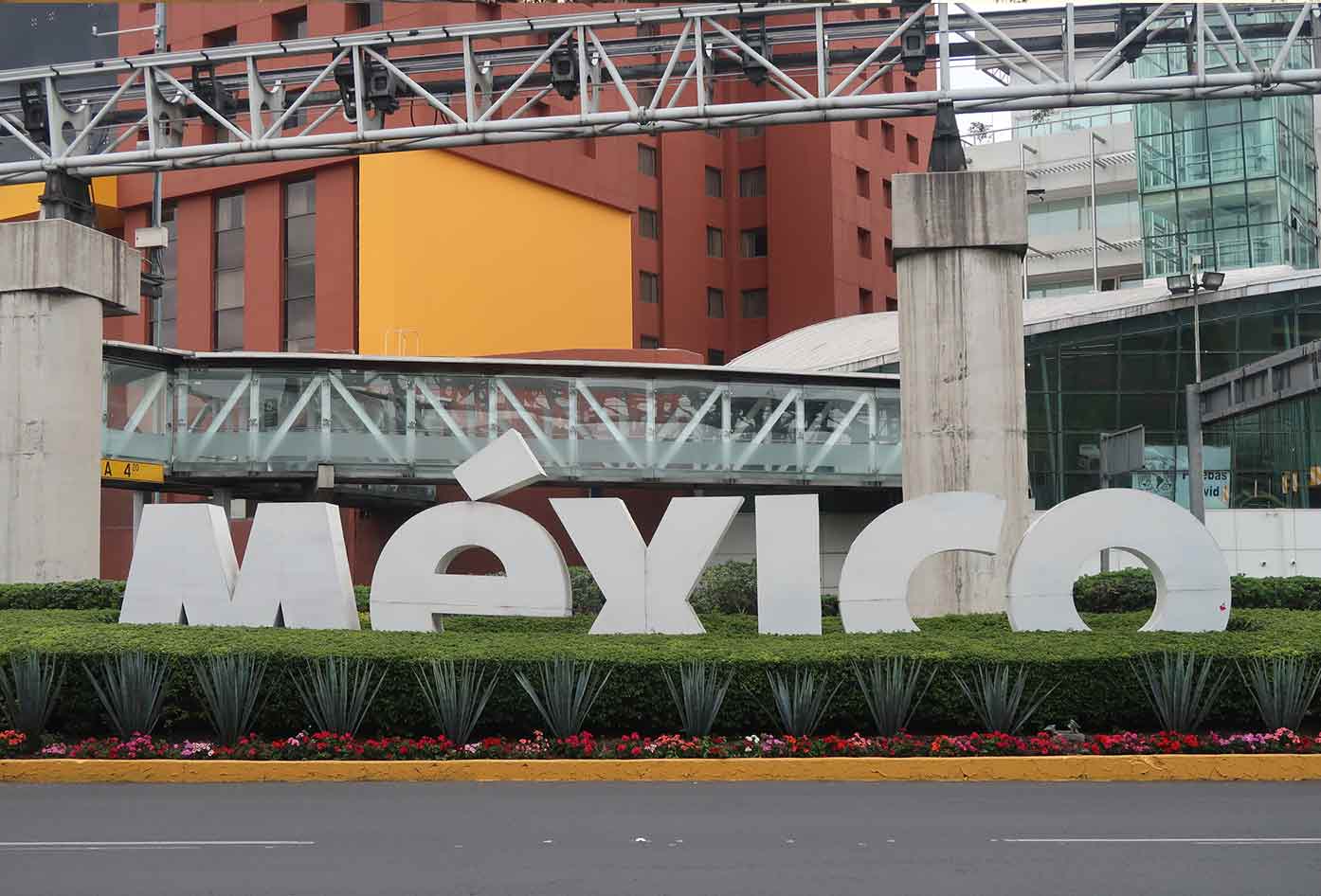 Most travelers are aware of Mexico's history of crime due to cartel activity. However, the country has been turning things around for a while.
Sadly, though certain cities continue to be dangerous in 2022 still, there are many safe, touristic places to visit in the country.
La Paz is one of those places and it's one of the safest destinations in Mexico. La Paz has a low crime rate and, since it's a small city, there are significantly fewer risks than, say, a metropolis like Mexico City.
However, that doesn't mean you should let your guard down. Following safety travel tips is key, no matter where you go.
Safety Facts About La Paz
According to Numbeo, La Paz has a crime rate of 34.85, which is low.
To provide some perspective, Mexico City's crime rate is 78.44, Tijuana's crime rate is at 81.77, and then Acapulco's crime rate is 79.73.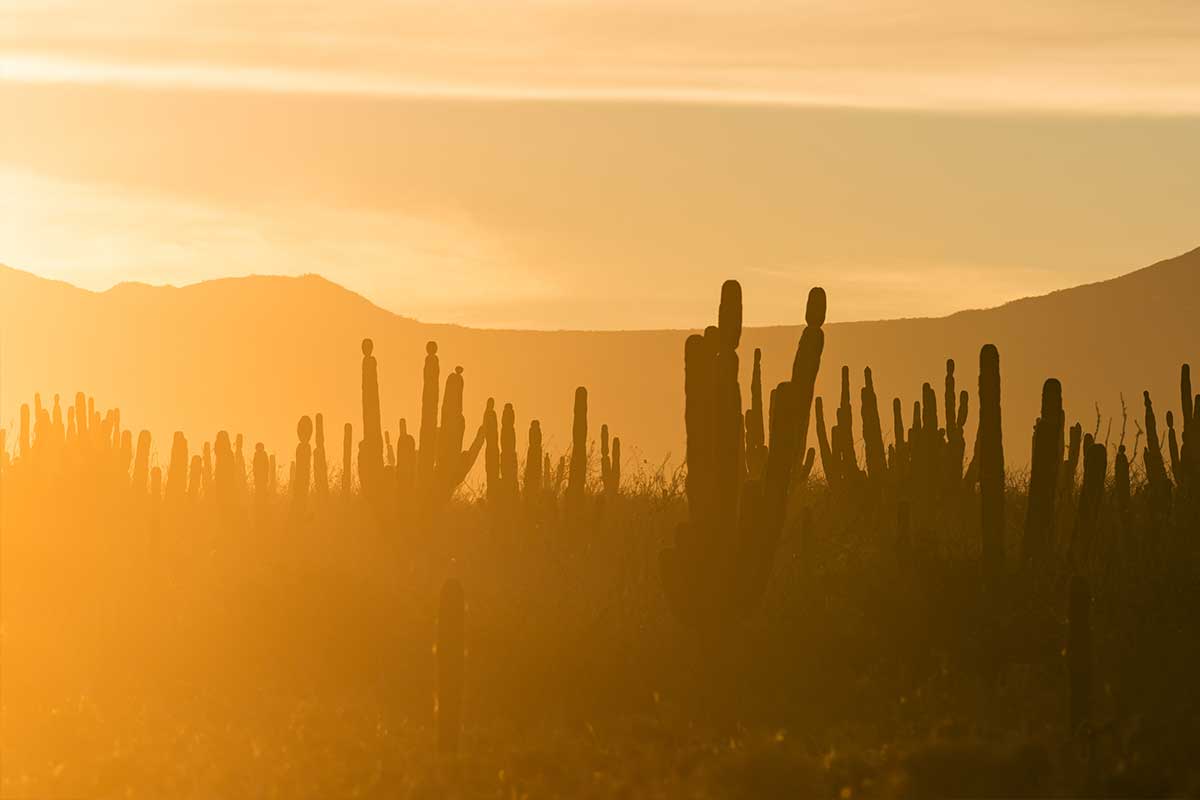 It's safe to walk alone in the city during the day and night, and the risk of getting mugged or robbed is low, but even if you stay at the best hotels in La Paz you still need to be cautious and stay vigilant.
The highest risk in La Paz is corruption and bribery, particularly from the Police, and sometimes tourists are targets of that.
Is lLa Paz, Mexico Worth Visiting?
No matter whether you have been to Baja California Sur already before we go deeper into safety in La Paz let's look at a couple of reasons why you may want to visit this part of Mexico.
As one of the many things to do in Baja California you'll find that La Paz is known for its unspoiled beauty that is hard to find in other parts of Mexico.
Aside from the hot weather, fantastic food, easy access to entertainment and some of the best beaches in Mexico. La Paz is super laid back and you can find things at reasonable prices.
For many travelers, these reasons alone are worth visiting La Paz if you have already got your sights on this region.
Is La Paz Safe to Travel Alone?
If you're traveling alone and you want to visit Mexico, La Paz will be one of the safest options. It's safe to walk alone in the city and do things by yourself, but you still must be very careful as a traveler.
Avoid giving too many details to strangers, don't let people know you're alone, and exercise a healthy dose of mistrust.
Have a travel itinerary and know exactly where you're going. Friends or family back home should have a copy of that and you should stay in touch with them. Traveling alone in Mexico is not the time to be secretive!
Also not that in La Paz the majority of the locals don't speak English so brushing up on some of your Spanish conversation basics is a good way to pick up more when it comes to the local culture and customs.
Backpacking La Paz Safety
If backpacking is your go-to travel style, you'll be happy to know La Paz is a safe backpacking destination.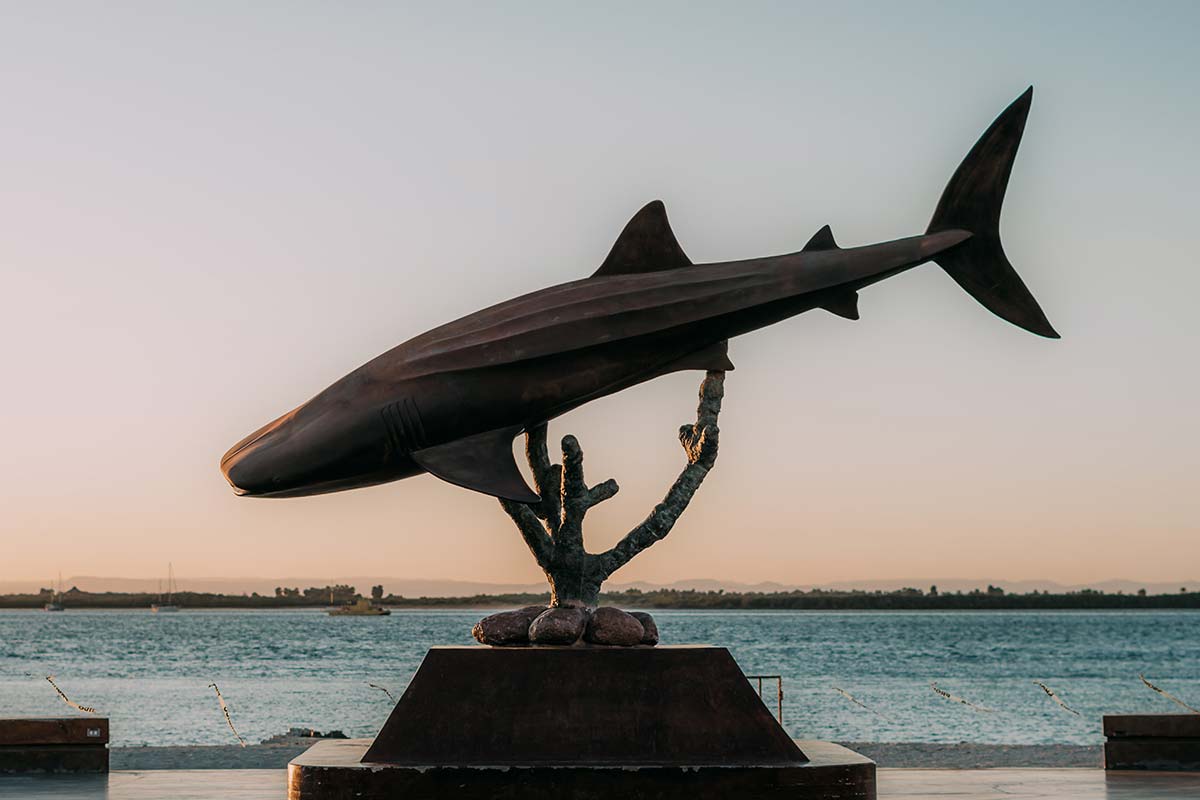 Since the crime rate is so low, you'll have no issues getting around and no reason to worry about your safety to the point you can't enjoy yourself.
💡Smart Travel Tip
As a first time visitor, you'll still need to be cautious when exploring the surrounding areas. For example, you should have a plan and stick to it. Also, make sure you have travel insurance arranged before you arrive.
It's okay if you want to leave room for spontaneity, but you should know where you want to go and research how to get to each of your stops. You don't want to look lost or too out of place no matter how safe it is.
La Paz offers a ton of opportunities for adventure! There are many things to do in this seaside town and it's a relatively quiet place.
You can go fishing, hiking, enjoy the nightlife, explore the many beaches, take tours, including boat tours, swim with whale sharks or sea lions, snorkeling, and much more.
Since this is a small town, getting around will be easy and you will be able to walk to most places.
That will allow you to take in La Paz a lot better and mingle with locals and other tourists. Whether you're looking for a quiet escape or a trip full of exciting activities, La Paz is the perfect backpacking destination.
Baja California: Travel Safety Tips
La Paz is not the only destination in Baja California, which has become quite a popular state among tourists. Other cities such as Cabo San Lucas, Ensenada and Todos Santos are popular too.
Overall, Baja California is safe, but some cities are safer than others.
No matter where you're heading in Baja California, you should follow basic travel safety tips.
⤵️ Here are some useful tips to help you on your journey:
This sounds obvious, but never leave your belongings unattended, especially not in public places. Even in a restaurant.
Avoid flaunting your valuables, don't draw attention to yourself.
If you are somebody who suffers from culture shock symptoms see my tips on adapting to new surroundings.
Choose a safe hotel or hostel to stay in during your trip.
Be sure to carry sunscreen and water with you during your outings since La Paz gets unbearably hot. During the months of July to October, you can expect Sun-induced illnesses, such as sunstroke which can last anywhere between 2 to 3 days and ruin your trip.
If you happen to get mugged, don't resist it.
Aim to carry a dummy wallet for pickpockets and your main money hidden away. Things such as money belts, travel neck wallets or secret bag compartments work well.
Never go swimming if you've had a few drinks.
Avoid buying drugs or accepting them from strangers, tourists who seek out drugs become vulnerable to other crimes and violence, many of which go unreported.
Speak to local hotel staff to get to know which immediate areas to avoid in La Paz and the nearby city you're planning on visiting.
Leave expensive clothes or jewelry at home.
Be aware of your surroundings! Petty crime such as pickpocketing is a risk no matter where you go.
Baja California offers many opportunities to travelers of all kinds. No matter where you go, make sure to stay safe. Be cautious and take precautions!
Do your research, and even talk to locals if you can to get a better insight into the place. Also, follow some of the travel safety tips for Mexico that are constantly listed on this blog.
Travel to Baja California Sur by Bus
See my guide to buses in Mexico because if you're visiting Baja California Sur on a budget, traveling by bus will save you money on transportation.
Using the buses in Mexico is not only easy (you can book your tickets online) it's comfortable and it also allows you to be in touch with locals.
Buses in Baja California travel to most of the most popular destinations, including La Paz, and they're very comfortable.
Additionally, local buses in each city are also super affordable and they allow you to get to where you need to go without issue.
Got Travel Insurance for La Paz?

Designed by travelers, for travelers, World Nomads covers more than 150 adventure sports and activities so you can explore your boundaries.
Is La Paz, Mexico Safe? Final Words
La Paz's safety is quite high and it provides travelers with peace of mind.
If you want to visit Mexico and not worry too much about your safety, La Paz is the right destination. You'll feel a lot less contrived than you would in a major metropolis and you'll enjoy every minute!
Follow the tips on this page and your time here will be productive. Also, see these safe places in Mexico for more ideas on where to go.
📌 Like this article? Pin it…
So, is La Paz safe? Yes, and hopefully this guide has helped you see that.
💬 Leave a positive comment or lets start a conversation below!
---
"Dear friend! Some links in this post contain affiliate links. Meaning, if you click through and make a purchase, book a hostel or sign up for a tour, I may earn a small commission at no additional cost to you. Your support means a lot and helps me to keep traveling and maintaining the quality of this site for you."