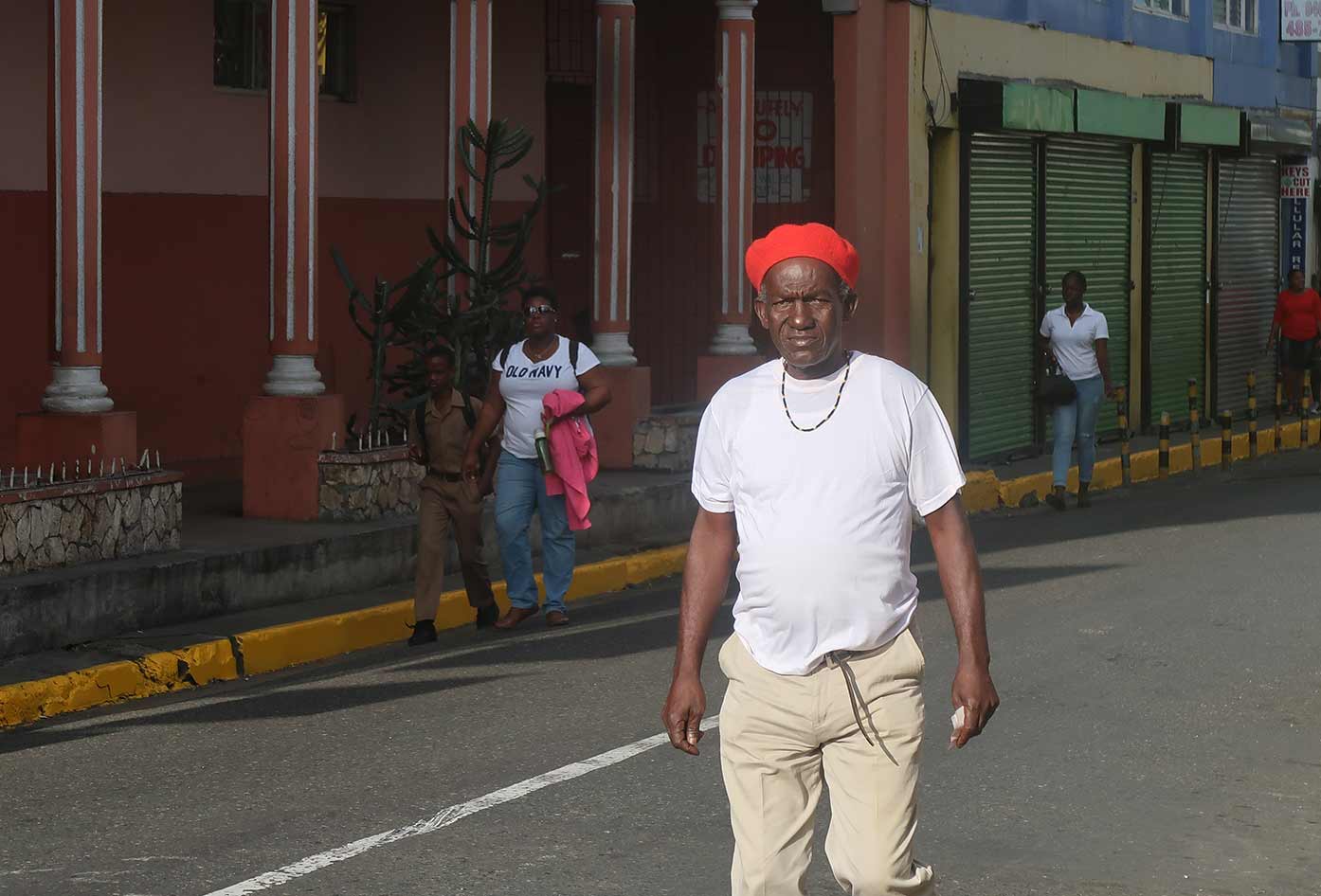 Is Montego Bay safe for first-time travelers?
As you may have already heard, Montego Bay is one of the top places to visit in the beautiful Caribbean of Jamaica.
One of the most popular places for Americans and Europeans alike, it has some of the best beaches and package resorts on the island.
It has all things for all people, but there are those that deem Jamaica as unsafe for tourists.
Is Montego Bay Safe?
How can one of the most popular cities/international airports attract millions of visitors a year whilst also being unsafe?
It is time to dispel the drama that's kicked up that may have been carried over from Kingston or a one of the neighboring islands.
Where is Montego Bay?
Montego Bay is a city that's situated in the northwest of Jamaica.
It's located on the Caribbean coast, meaning it's also home to some of the best white-sand beaches on the island.
It's part of the Saint James parish, which is bordered by the other Jamaican parishes that are Hanover, Westmoreland, Saint Elizabeth and Trelawny.
The closest major town to Montego Bay is Falmouth, which is around 40km away. Montego Bay is roughly 80km from Negril, and around 100km from Ocho Rios.
Is it Safe to Travel to Montego Bay?
Definitely!
If you consider most other Caribbean islands such as Haiti, Trinidad, and Cuba, Montego Bay and Jamaica would be hedging your bets.
The crime rate is that of a lot of US cities, with the only issue being petty crime.
As long as you keep all of your belongings on your person and don't flash expensive items, the holiday won't have any hiccups.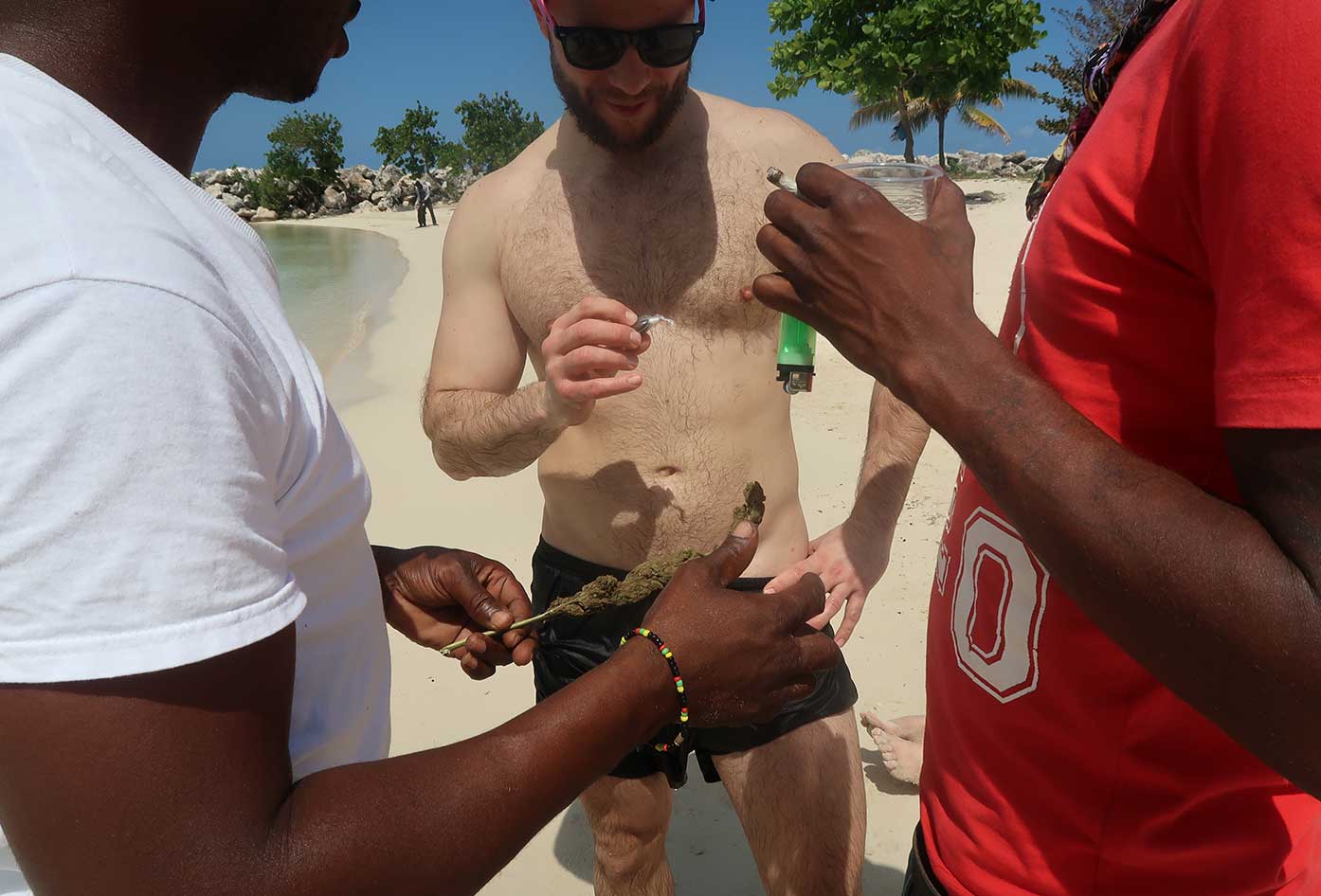 As far as the weather and climate go, it's up to you whether you'd like to visit during the hurricane season or not.
Most people who visit Montego Bay are here to relax, so travelers shouldn't feel as though their safety was at risk.
There are however some parts of the city that travelers should avoid.
These are Canterbury, Norwood, Clavers Street, Hart Street, Rose Heights, and Flankers.
Safety Facts about Jamaica
The hurricane season in Jamaica normally runs from around June to November.
In 2017, Jamaica's homicide rate was 56 per 100,000; in 2018, the homicide rate dropped to 47 per 100,000, but remains three times higher than the average for Latin America and the Caribbean.
According to the UK government, over 216,000 British nationals visited Jamaica in 2018. Most visits are trouble-free.
The hurricane season in Jamaica normally runs from around June to November. See the best time to go to Jamaica before booking your trip
The government has stepped in to help enhance security in the travel and tourism sector by assigning special police to patrol on foot and bicycle. These police can be seen around major tourist sites such as in city centres.
According to the latest in national statistics, rape and aggravated assault is on the decline whereas drug-related murder and robberies are on the rise.
In 2017 according to the Jamaica Tourist Board, the country received 4.3 million tourists. A record number and an increase of 12.1% on 2016's numbers.
Getting Around Montego Bay
Montego Bay lies in between the popular spots Negril and Ocho Rios, on the northwest end of the island.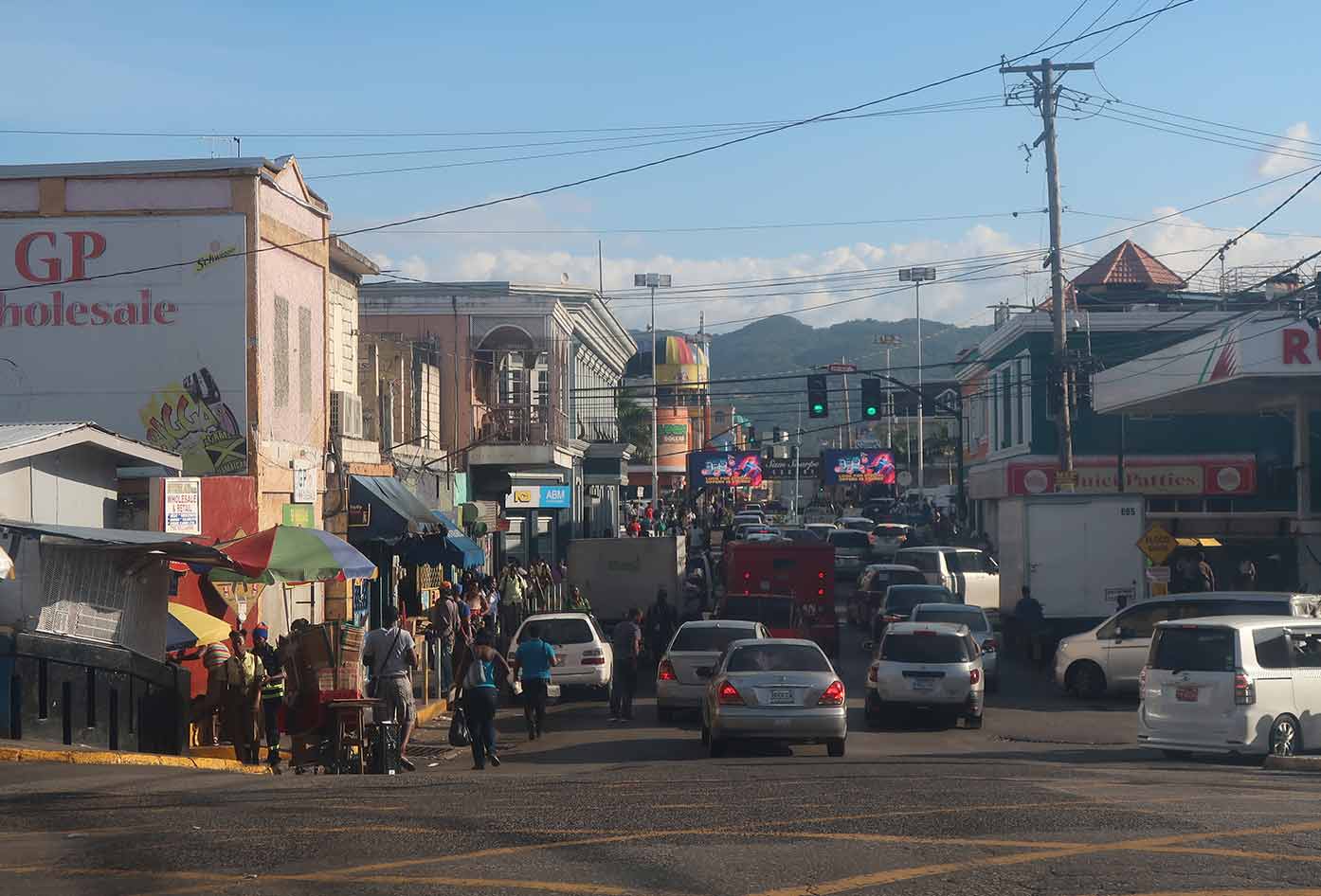 Montego Bay has an International Airport, which has connections to neighboring islands as well as American and European destinations.
If you know you'll be staying here for a while, see this guide on things to do in Montego Bay for some cool ideas on what to do.
Taxi services and busses are frequent here, so there are always opportunities for exploring the area.
The main mode of transportation used by travelers for getting around Montego Bay is in fact by taxi.
Many travelers use Mobay as a pit stop to get to other resorts.
If traveling from Montego Bay to Negril you have a few options to choose from. Taxis are governed by JUTA, MAXI, and ICAL.
Backpacking Jamaica Safely
One thing that backpackers need to consider, is that the Caribbean is wrought with hurricanes.
Even when the season was supposed to end in November, there were surprise hurricanes in January.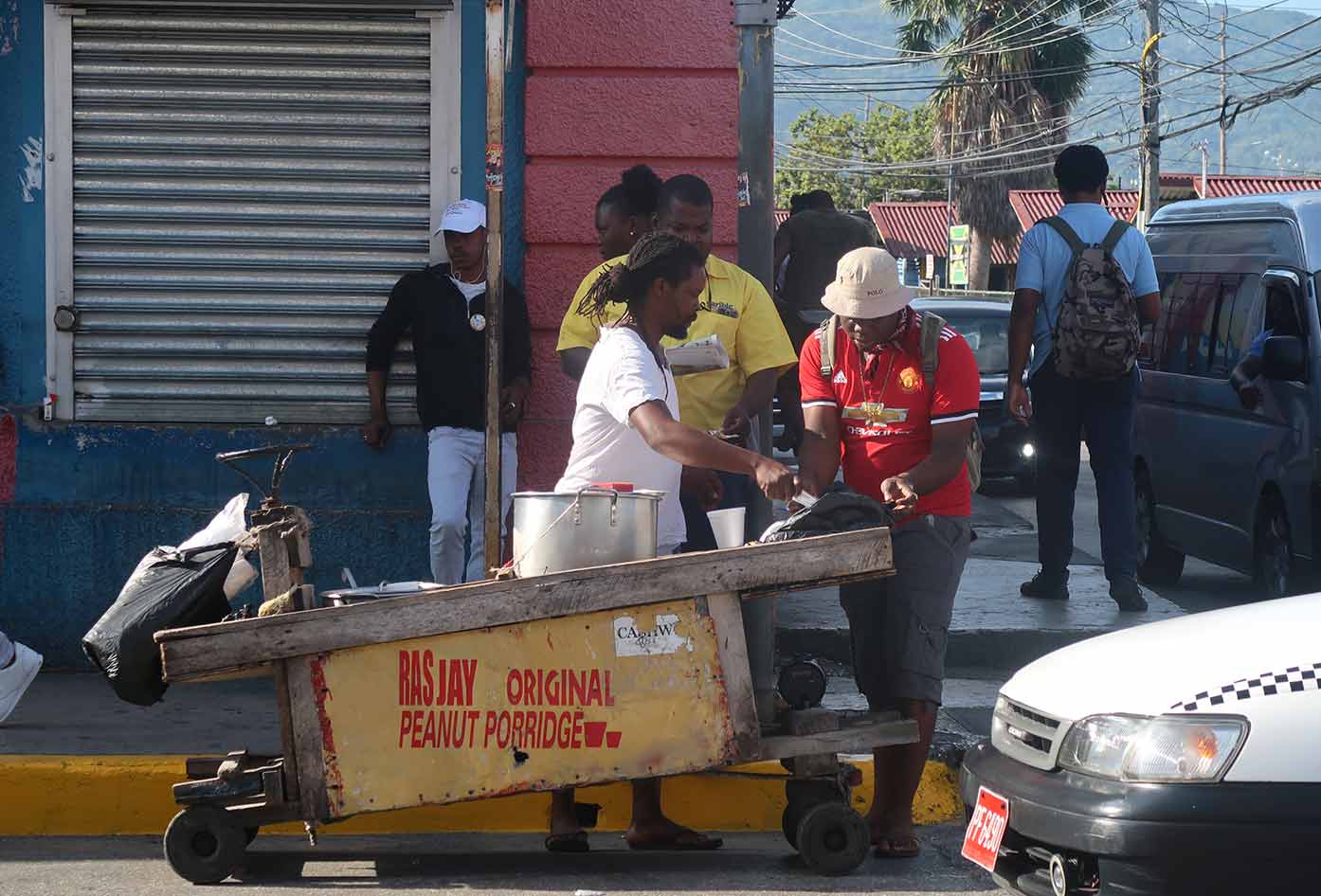 You'll want to stay in an all-inclusive complex just because of the safety issues in places that aren't prepared for them.
Petty crime is an issue of course, but it's an issue for most places backpackers travel to.
Jamaica is not designed for backpacking necessarily, but it's doable and you'll find Jamaican street food very delicious and easy to grasp.
What you'll find here however is just the complexes and hotels that cater for the package holidays rather than free travelers.
Montego Bay has the potential to be dangerous if you don't take the necessary precautions!
There is no need to waste your precious time reading up on where the safe spots are.
Where to Stay in Montego Bay
The overall best area to stay in or around Montego Bay is Freeport.
Lining the Caribbean coast, here you'll find the best beaches, numerous accommodation options and amenities ranging from low-key restaurants to a nice variety of bars and clubs.
The Hip Strip is another popular area that is better for a more authentic experience.
Here there's a bigger variety of nightlife options, and also a colorful atmosphere with great street food to be tasted.
Montego Bay has its dangerous parts of course, so avoid the areas of Canterbury, Rose Heights and Norwood to name a few.
Montego Bay Nightlife
When it comes to Jamaican nightlife, Montego Bay is arguably the most popular and "happening" hub on the island.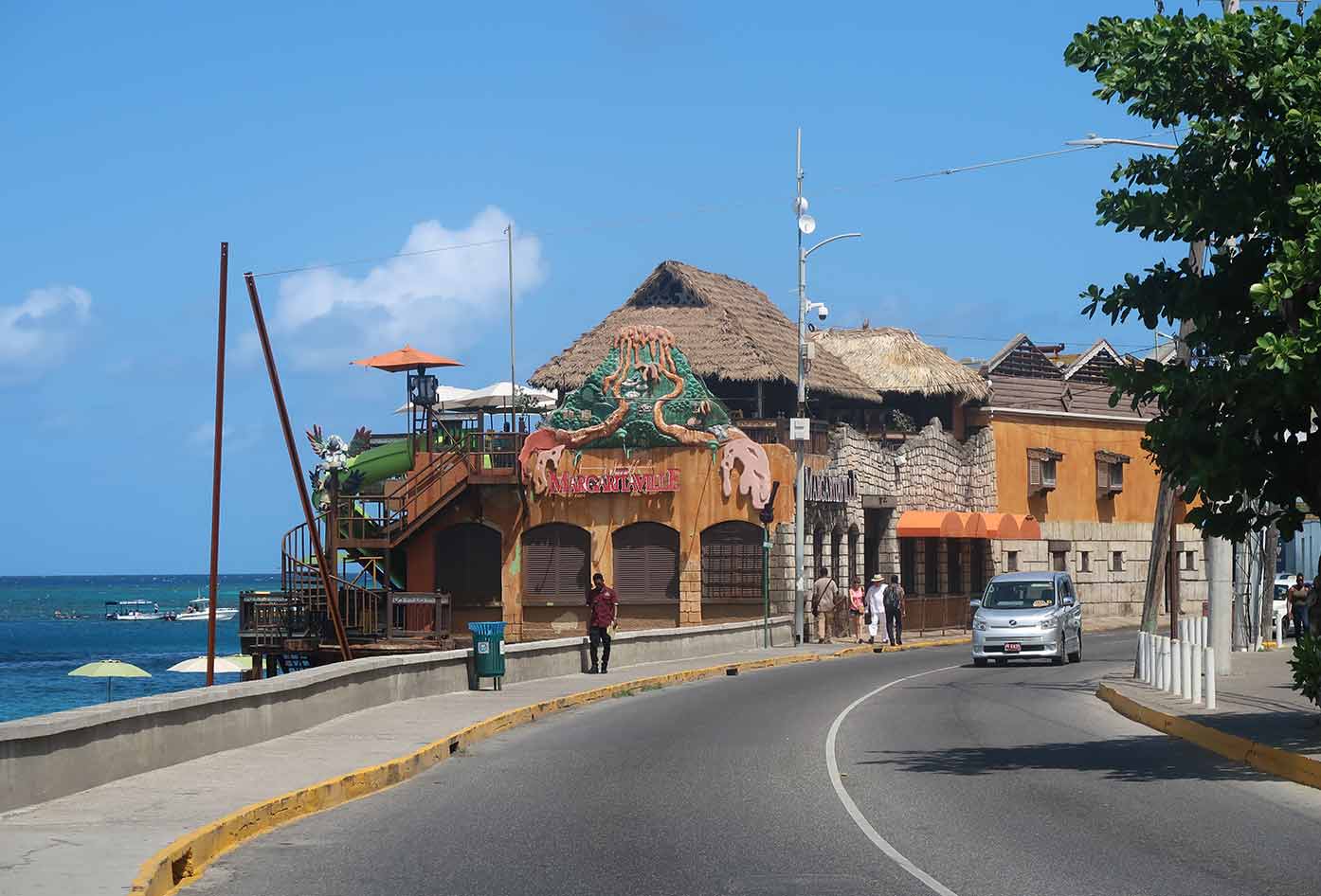 There really is something for everyone here, with a very wide range of venues on offer. When it comes to beach bars and chilling by the beach, be sure to head to Pier One.
For those looking for a heavier night out, then either head to Margaritaville for themed nights out late into the morning.
Or check out Blue Beat Ultra Lounge for a more relaxed night filled with Jazz music and an upscale Martini bar.
Montego Bay Travel Safety Tips
⤵️ Here are some tips to help you before you make the trip:
Make sure to use trusted and accredited hotels/hostels. Then once you've booked your room, book taxis or buses through the hotel.
Some of the best hostels in Jamaica can be found in Kingston, Negril, Montego Bay and Ocho Rios.
Keep away from crowds of people if there is any sort of protest. These aren't just Kingston-related, they can happen across the island.
Don't accept offers of drugs. Not only is it illegal, but it's dangerous and you're helping an industry wrought with crime that the government is trying to stop.
You can contact the emergency services by calling 119 for police, ambulance, and fire.
Whilst exploring Jamaica, look out for motorbike riders who can quickly snatch your handbag, phone, or other valuables that are within reach.
Don't take too many valuables with you unless it is absolutely necessary a PacSafe backpack is perfect for concealing items.
Don't take too many valuables with you. If you want to take expensive equipment such as cameras or smartphones, keep them hidden, locked away, and on your person.
Make sure to take sunscreen. The sea breeze may fool you, but there is definitely a need to protect your skin at all times from the sun.
Keep a hidden travel wallet for pickpockets and keep your money hidden away. Bras, money belts, or secret bag compartments will do.
If you're visiting between June and November, remember that this is the height of hurricane season which means you'll need to take the necessary precautions.
Stay aware that walking around (especially alone) after dark is not recommended. If you must walk somewhere, stick to main roads and more populated areas.
Although this is typically recommended for Kingston, it can also apply to other spots in Jamaica.
Many tourists like to compare Montego vs Negril to reduce the probability of petty crime.
Solo Travel in Jamaica
Women may be frequently catcalled by men, depending on where in the city you're located.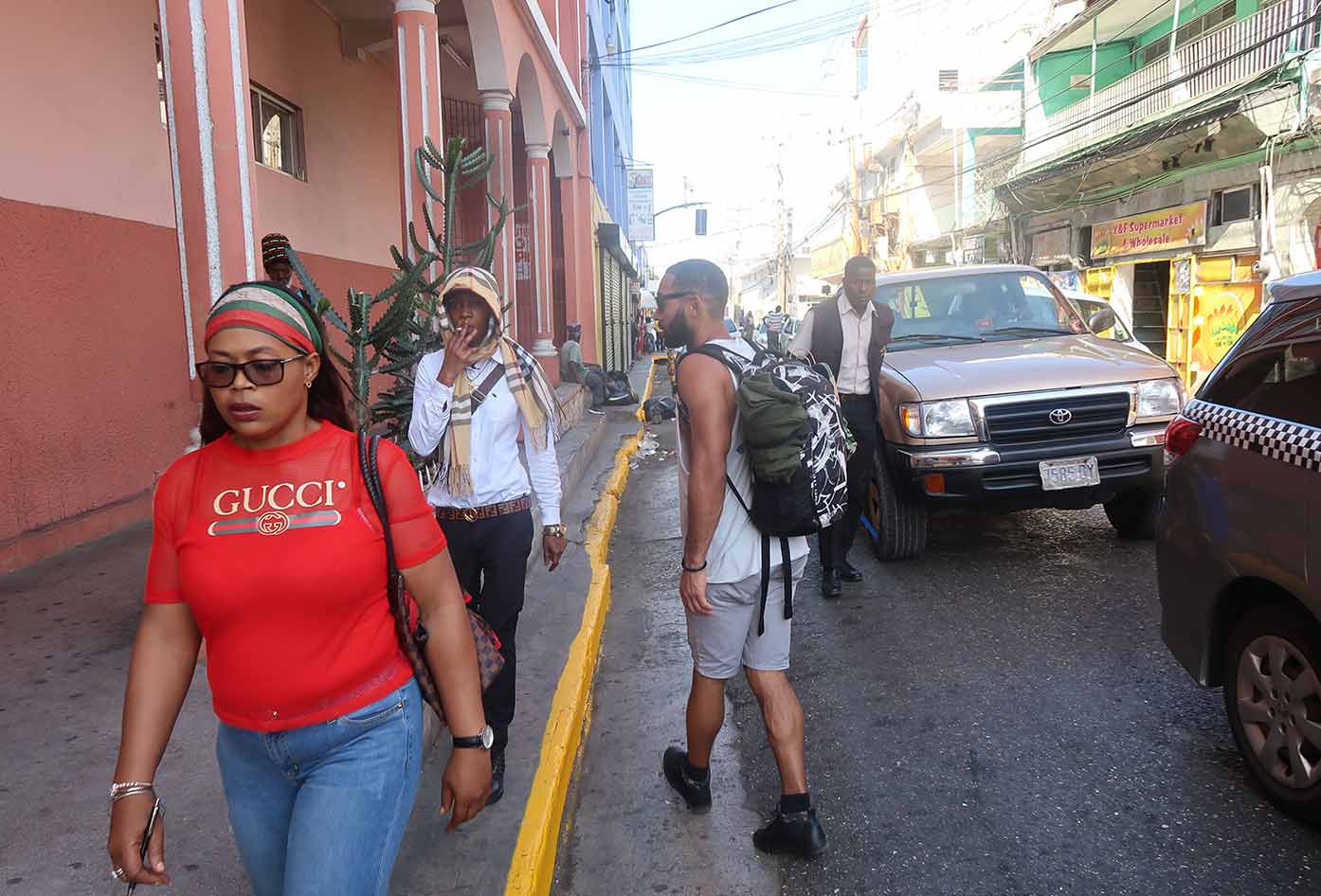 If this does happen to you, be firm yet polite – saying you are in a hurry so you can't stop to talk is better than ignoring someone completely.
Avoid hitchhiking if you are backpacking and don't walk alone at night or in poorly lit areas.
You can choose to dress as modestly as you want (considering many complexes allow people to wear whatever they like).
Be aware of your surroundings and try to keep safe if you're out and about at night.
The nightlife of Jamaica is very hip, but there is still a chance that your drink may be spiked if unattended.
Got Travel Insurance for Montego Bay?

Designed by travelers, for travelers, World Nomads covers more than 150 adventure sports and activities so you can explore your boundaries.
Best time to visit to Montego Bay
The dry season runs from December until April.
Daily average temperatures during these months range from 78-80°F, with highs of 83°F and lows of 75°F (February is the overall coolest month to visit Montego Bay).
Rainfall ranges from between 0.5-1.5 inches per each of these months.
The contrasting wet season runs from May until November. Here, average temperatures hover between 81-83°F, with highs of 89°F and lows of 76°F (with August being the overall hottest month for a visit).
Montego Bay Safety FAQs
See these frequently asked questions about safety in Montego Bay:
---
Is Montego Bay Safe?
Jamaica is an amazing island to visit and perhaps the comfiest island to stay in the Caribbean since it's visited by millions every year.
It would help when visiting Jamaica if you knew how to take the necessary steps in staying safe if you explore the cities.
However, Montego Bay is one of the best places to visit for the best quality package hotels.
See how to get from Montego Bay to Ocho Rios for even more ideas on tourist-friendly places to explore on the island.
📌 Like this article? Pin it…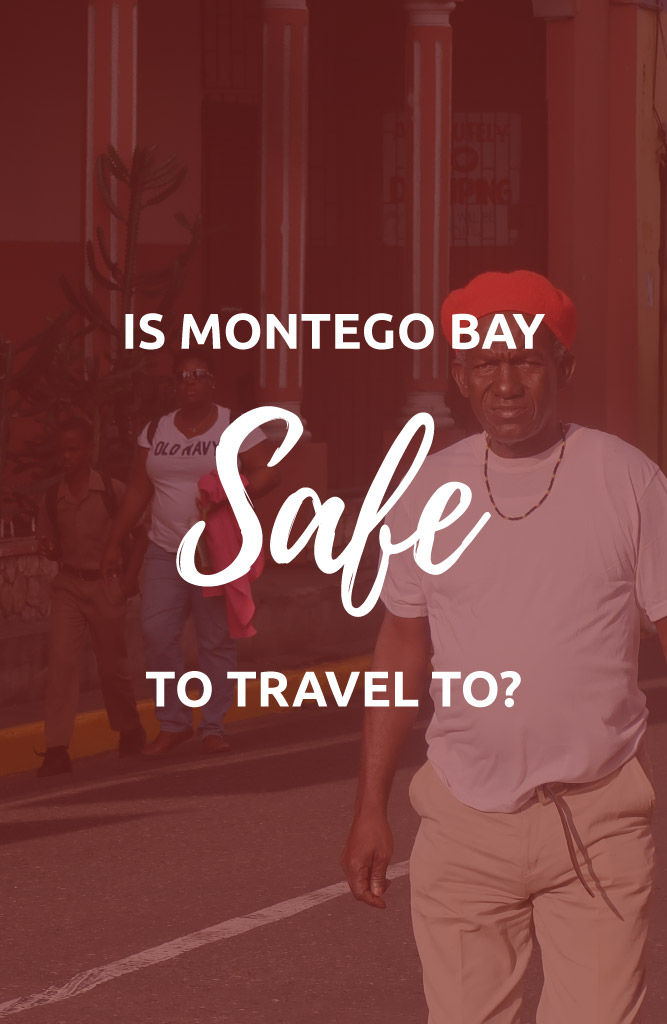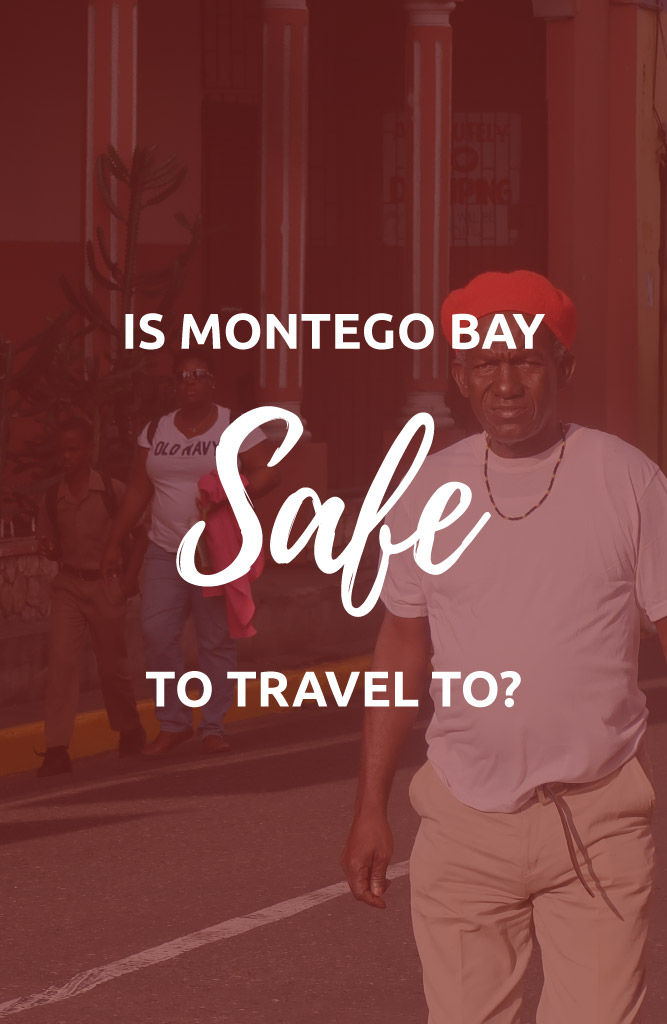 So, do you feel you can travel Jamaica safely using these tips?
💬 Leave a nice comment or let's start a conversation below!
---
"Dear friend! Some links in this post contain affiliate links. Meaning, if you click through and make a purchase, book a hostel or sign up for a tour, I may earn a small commission at no additional cost to you. Your support means a lot and helps me to keep traveling and maintaining the quality of this site for you."