Are you trying to get from Montego Bay to Negril?
Today we'll look at the best way to get from Montego Bay to Negril.
After spending various days in Montego Bay I decided to head over to Negril. There are a few options depending on your preferred style of travel. We are going to look at 3 methods that you can easily do.
Montego Bay is one of the most beautiful places in Jamaica. However, it can get a little boring if you've spent a few days and done most of the sightseeing activities already.
If this is your first time in Negril you'll love it.
As you'll probably know there are some amazing places to visit in Jamaica.
Negril is home to one of the most beautiful coastlines in the world. The Seven mile beach is one of the main attractions that travelers want to explore.
Whether it's just dipping your body in turquoise blue water or taking a stroll along the golden sands you won't be disappointed.
The good news is that to get from Montego Bay to Negril isn't that difficult when you compare it with traveling to other parts of the island, in fact; it's a breeze.
Getting From Montego Bay to Negril
Being famous for its 7 miles of pure beach and 7 miles of 40-foot cliffs.
Traveling to Negril is a great idea if you're looking to go diving or even cliff jumping. Or if you just want to soak up the local culture.
If you travel by local transportation you'll also make a stop off in a place called Lucie along the way. From there you'll take a taxi direct to Negril.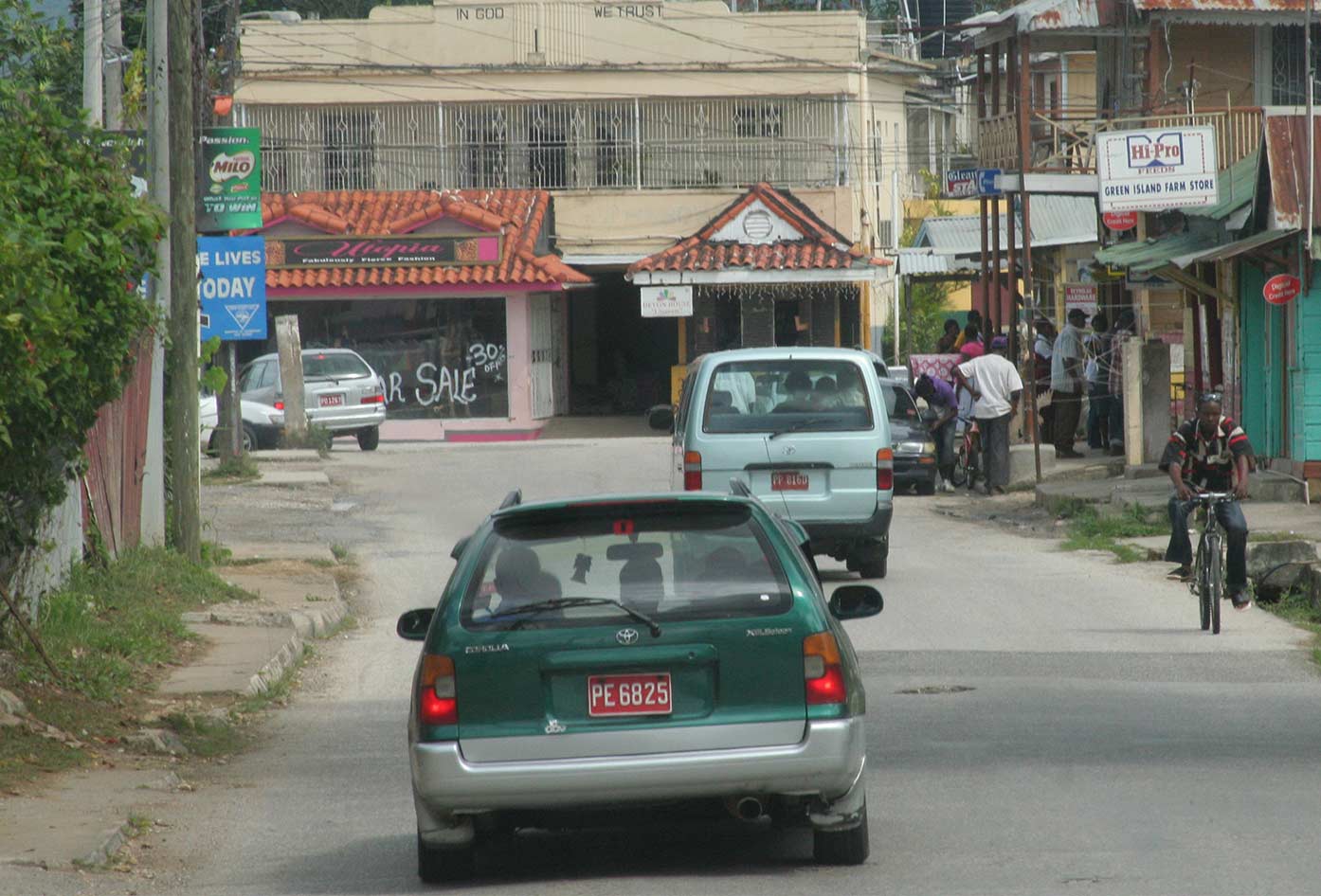 Before we go into more detail, though, let's look at the 3 different ways you can get to Negril from Montego Bay.
I prefer to mix up my travel in Jamaica, for shorter rides I use public buses and taxis. Especially when in places like Kingston anyway.
So, how far is Negril from Montego Bay? It totally depends on the method you choose. When traveling my aim is to engage with the culture, and public transport is a great way to do it.
Montego Bay to Negril Map
To get a rough idea of the distance from Montego bay to Negril, take a look at the map below:
You can also easily find transportation from Montego Bay Airport to Negril which I will note the best way to do that below.
Negril from Montego Bay Travel Advice
My only caveat is, when doing long-distance travel in Jamacia, for example from Montego Bay to Kingston, I recommend people to avoid catching the pubic bus. For the simple reason that it is not as safe.
If you're aware of how Jamaicans drive, you'll know what I'm talking about.
I agree that a short ride from Negril to Montego Bay or vise vera, once in a while, is not going to kill you, but be aware you are gambling with your life when doing longer this across the island.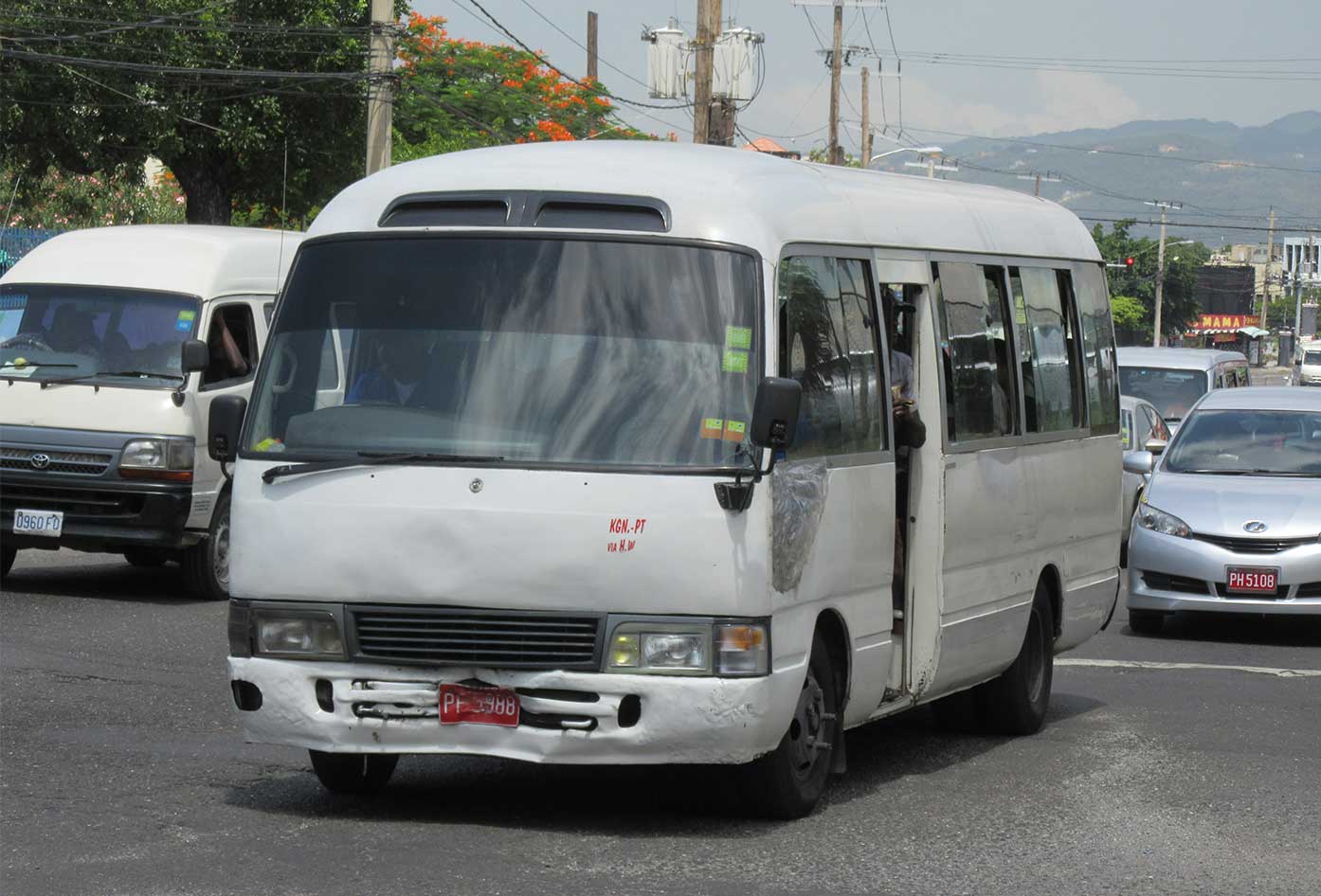 For long distances, I highly recommend you use the Knutsford Express. The level of comfort and added security that you will feel is literally priceless. Hence worth the extra cash.
The Luxury Way
Ok, so you're not a budget or time is of the essence. The luxury way, which is not to be sniffed at is great for those who want to skip the local way and have a driver take you directly to your hotel or accommodation.
The great thing about this way is that you have 90 minutes to quiz the driver on anything about Jamaica.
If you rent a car you can easily drive from Montego Bay to Negril however you'd miss out on the travel advice and recommendations from a driver which is usually the most valuable information.
The Safe Way
For backpackers and solo travelers in Jamaica, travel by public transport is one of the ways to really get a feel for life in Jamaica.
The safest way to do this is with Knutsford Express which is a great option if traveling as a family.
The tickets are reasonably priced, just make you pay in Jamaica dollars and not US dollars and you'll be laughing.
The bus is equipped with Wifi and airconditioning. They even throw you in a complimentary bottle of Wata, if you're lucky.
If you need to know how to get from Montego Bay Airport to Negril you can also travel with Tropical Tours who offer an economical airport transfer to your destination.
The Local Way
This is for the more adventurous traveler. For two reasons. One because, as I mentioned earlier, you'll have to change transportation in Lucee. Then, two, because it will take longer.
So if time is on your side and you don't have too much luggage, and you don't mind traveling with people from different walks of life; this is probably the best option for you. Just head down to the bus station in downtown Montego Bay.
Once you arrive in Negril you'll be able to get to your accommodation with ease and relax after the journey.
No matter what mode of transport you take in Jamaica, if you can arrive at your destination safely you have done well for the day.
With these options in mind, you should now know how to get from Montego Bay to Negril without any problems.
Where to Stay in Negril
If you've not already sorted your accommodation in Negril. Here are some of the best places to stay in Negril if you were planning on staying overnight.
3 reasons to stay here
Close to the Beach
Lush Gardens and Cottages
Super Fast Free wifi
Do you like being around nature and the best of all-natural vegetation? Here at Judy house, you are able to lay back and relax in the natural environment whilst not been too far from all the action in Negril.
---
Another recommendation for Negril if you're looking for a more luxury style hotel or if you need a rest from staying in guesthouses in Jamaica.
Got Travel Insurance for Jamaica?

Designed by travelers, for travelers, World Nomads covers more than 150 adventure sports and activities so you can explore your boundaries.
Montego Bay to Negril
So, with this guide, you should have a good idea of how to get your transfer from Montego Bay to Negril.
No matter which mode of transport you decide to take the journey should not take any longer than 2 hours.
See this list of things to do in Negril for some idea of what you can get up to.
📌 Like this article? Pin it…
Now you have tips on getting to Negril, what are you waiting for?
💬 Leave a nice comment or let's start a conversation below!
---
"Dear friend! Some links in this post contain affiliate links. Meaning, if you click through and make a purchase, book a hostel or sign up for a tour, I may earn a small commission at no additional cost to you. Your support means a lot and helps me to keep traveling and maintaining the quality of this site for you."