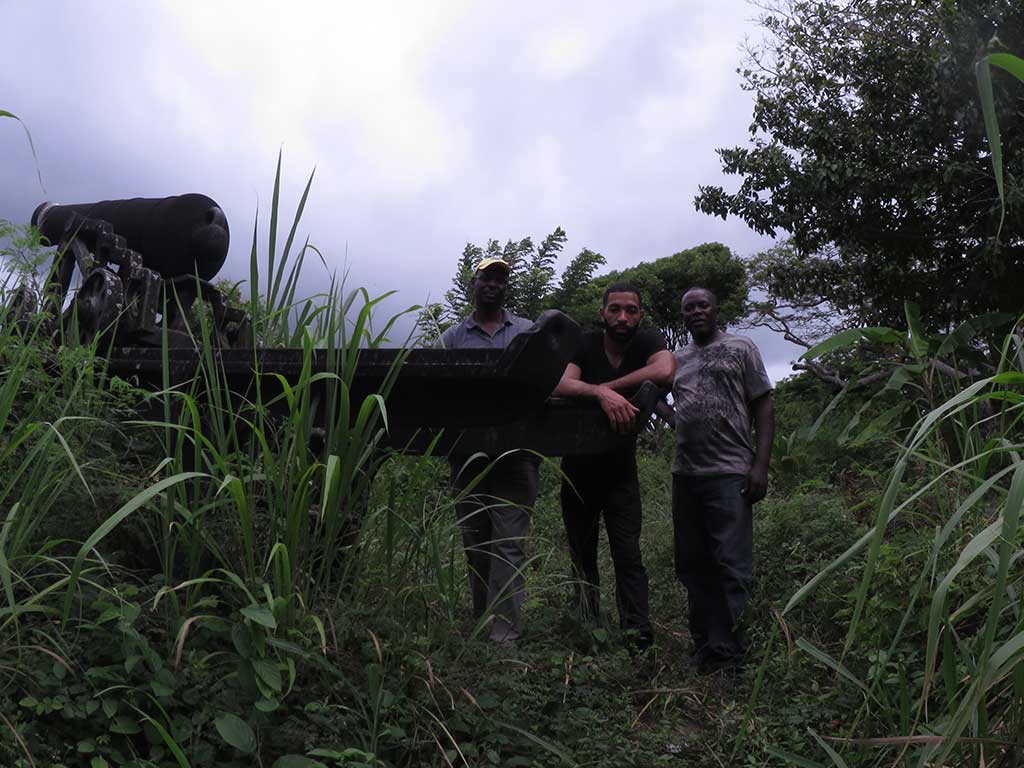 Who'd think being black in Latin America whilst traveling is a thing?
Being the son of an Afro-woman, I got called names at school. The other children called me names because of the color of my skin.
Black in Latin America
I'm mixed raced. Or half-cast as I was called back then in England.
Meaning, I'm not black nor white!
I find myself to be in the middle two worlds. Being black in England for many has been an uphill struggle.
I've met other black people who called me a white boy.
This is very confusing for my identity and difficult to comprehend.
As confusing as this was, I had to put it down to the idea that some black people don't know or understand their own history.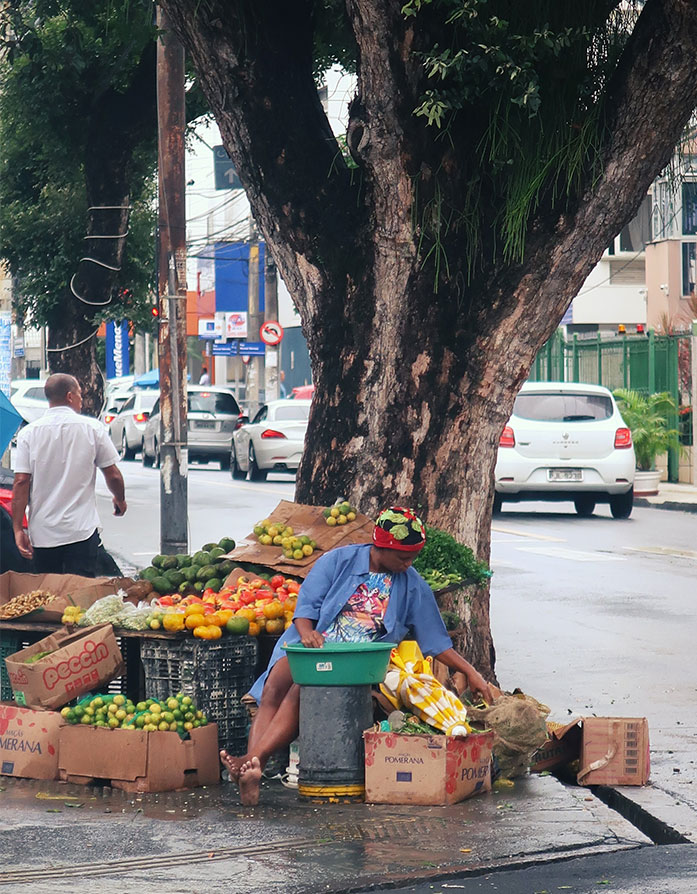 Or better yet, the history of other African peoples on this planet especially our ancestors. This is the underlying issue worldwide!
We as the African diaspora, do not know our history.
It turns out that this is no accident.
The reality is, that black people have been taught to hate themselves and love their oppressors for many generations.
Black People in South America
When traveling to Latin America and one of the reasons, I feel, I have fitted in, generally, has been because of the color of my skin.
Why did I feel more comfortable in Central America?
Akin to what you think and depending on where you go, you may or may not find black people in Latin America.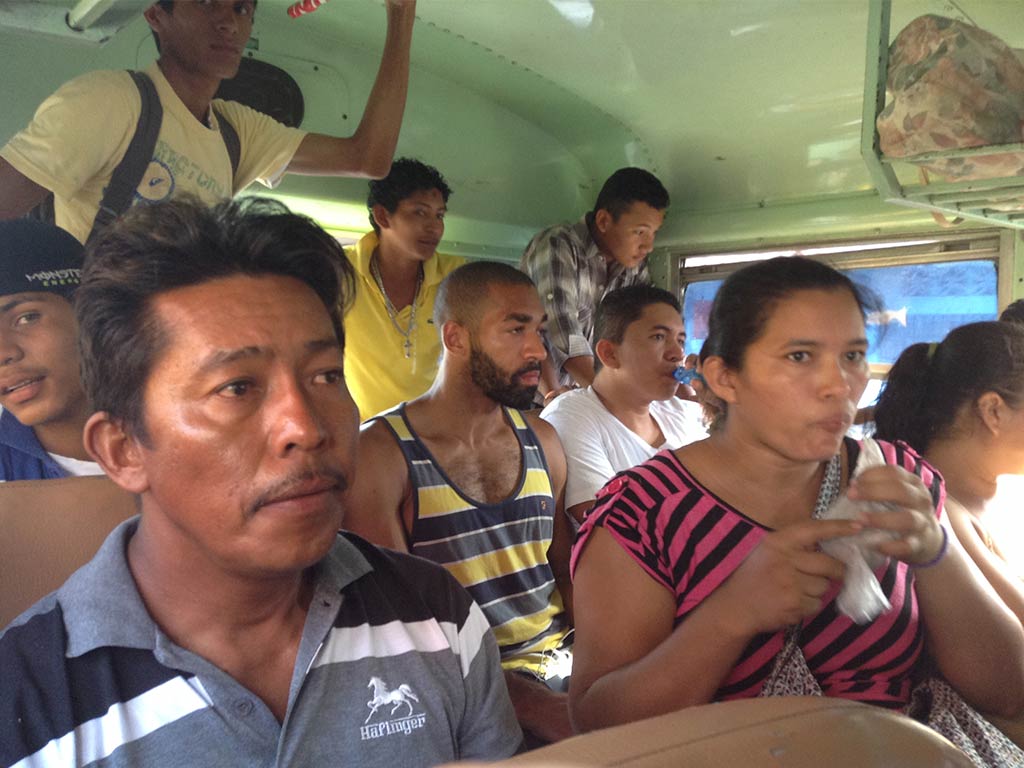 Maybe it never crossed your mind that racism in Latin America exists.
One thing I love about being mixed-raced is that my skin tone makes it 'very easy' for me to blend in with many different cultures.
See the image of me on a bus in Nicaragua.
Arriving in South America, though, the first time I found it difficult with my skin color, was when I traveled to Buenos Aires.
A melting pot city with predominately European cultures made up of Spanish, Italian, and Germans.
Learn some facts about Argentina here; it's an amazing country!
However, being black in Buenos Aires, I felt like an ethnic minority.
It posed the question "Why are there no black people in Argentina?"
I'll share my experiences being black in Latin America below.
You'll notice that this topic has become an interesting area of thought over the last 2 years whilst backpacking South America.
Backpacking South America
After my first trip to Buenos Aires, Chile, and parts of the southern cone, I feel I got a taste of the real South America.
Then, I began to question what it means to be black in Latin America.
I must remember that blending into cultures means people don't always perceive me as a tourist, a backpacker or traveler all the time.
So starting to question, and reading more lead me to understand more about the system of race, society, and classes.
This made me want to understand more about what it's like to be black in Latin America.
Books about Black History I'm Reading
There are some great books that have further developed my understanding of black history in Latin America.
A shortlist of books I've collected to read:
Let's not forget that slavery in South America did exist. Does it still exist is another notion worth investigating.
The further south I went to Latin America the more European it got.
Or, in other words, the more likely I was to experience racism as an African, a black mixed-race person, or a person of color.
Racism in Latin America
The more time I spend in Latin America, the more I notice a divide between black people and other indigenous peoples.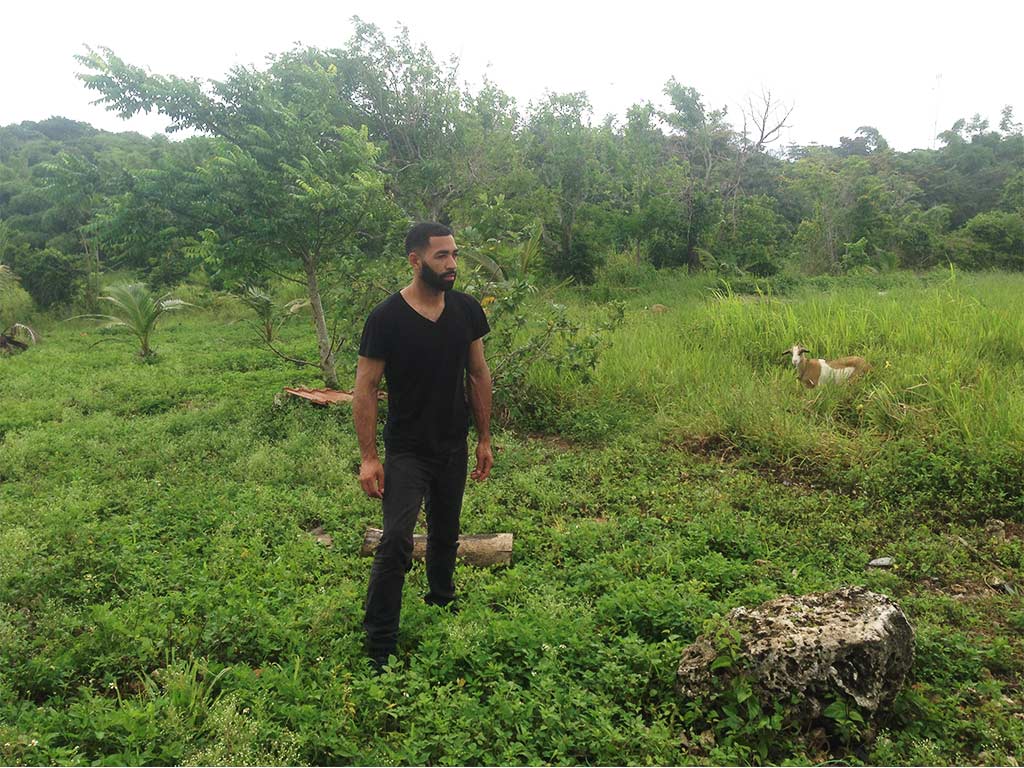 I've already taken time out to explore the largest country in South America, Brazil. I found the divide in Brazil to be disturbing.
The more I approach black people in Latin America to ask them questions about racism; the more I learn about this subject.
Having still not found the best way to formulate appropriate questions to ask random people without biased or ignorant answers on the topic.
What is there to learn in Latin America?
I started this quest in Jamaica where my ancestors reside, which according to the statistics isn't one of the safest countries in Central America but, for me, a familiar place to start my research.
This page should now have explained why I feel there's a lot to learn about the history of Africans in Latin America.
Searching the internet to find others that I have experienced racism whilst traveling in Latin America – I was reminded that I'm not alone.
This is why sharing my personal experiences with racism traveling is important for me.
I've learned the most so far from asking questions and doing research.
There are many peoples of the African diaspora that don't know about their history or the history of their ancestors.
Take my friend Roobens for example, he writes about traveling while black and notes how many black people even avoid traveling to certain countries out of fear of racist attacks.
Here are some things I'm interested in learning:
Who are the African People of Latin America
What are the African People doing in Latin America
Why are the African People subject to racism in Latin America
I feel like I already know the answers to these questions on a surface level but these questions need more investigation.
Racial whitening
For me, it's quite difficult to explain isolated instances of racism whilst traveling in Latin America.
It was only when I traveled to South America I started to feel out of place. How do I know? I felt it was necessary to start googling terms like:
Black People in South America…
Black People in Argentina…
When I was living in Buenos Aires and getting to know the Argentine culture, I started to feel that colorism feeling that I felt as a kid.
After doing a very small investigation one evening I found out there's a term in Spanish called "mejorar la raza" that gets used.
This roughly translates to "Improve the race".
Meaning, that at a certain point in history (and today still) exists an idea in the minds of the population that you should marry someone lighter than you to lighten your offspring's skin color.
I've experienced racism for being both black and not being black in Latin America. Both experiences confused me at the time.
With these ideas, I feel empowered to discover my ancestors and they allow me to think more deeply about the reason why this happened.
Black in Latin America: Final Words
If you are black in Latin America, maybe you will have received the odd comment or disconcerting look?
Not all can be put down to racism, some, I would just call prejudice. But it's a good place to start to understand why it's happening.
However, through these interactions, I've learned that racism against black and indigenous peoples in Latin America is a big issue. Hence why I have introduced this as a topic of discussion on Layer Culture.
Read more about my cultural travels in South America for more insights.
📌 Like this article? Pin it…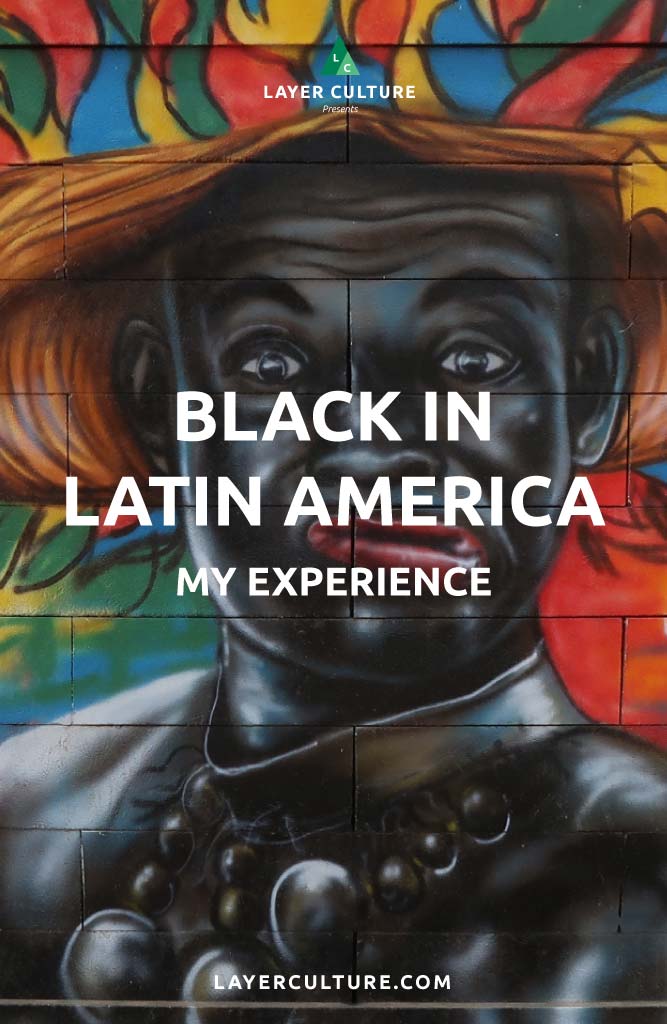 Have you traveled with Racism in Latin America?
💬 Leave a positive comment or lets start a conversation below!
---
"Dear friend! Some links in this post contain affiliate links. Meaning, if you click through and make a purchase, book a hostel or sign up for a tour, I may earn a small commission at no additional cost to you. Your support means a lot and helps me to keep traveling and maintaining the quality of this site for you."