Are you wondering is Cartagena safe to travel or not?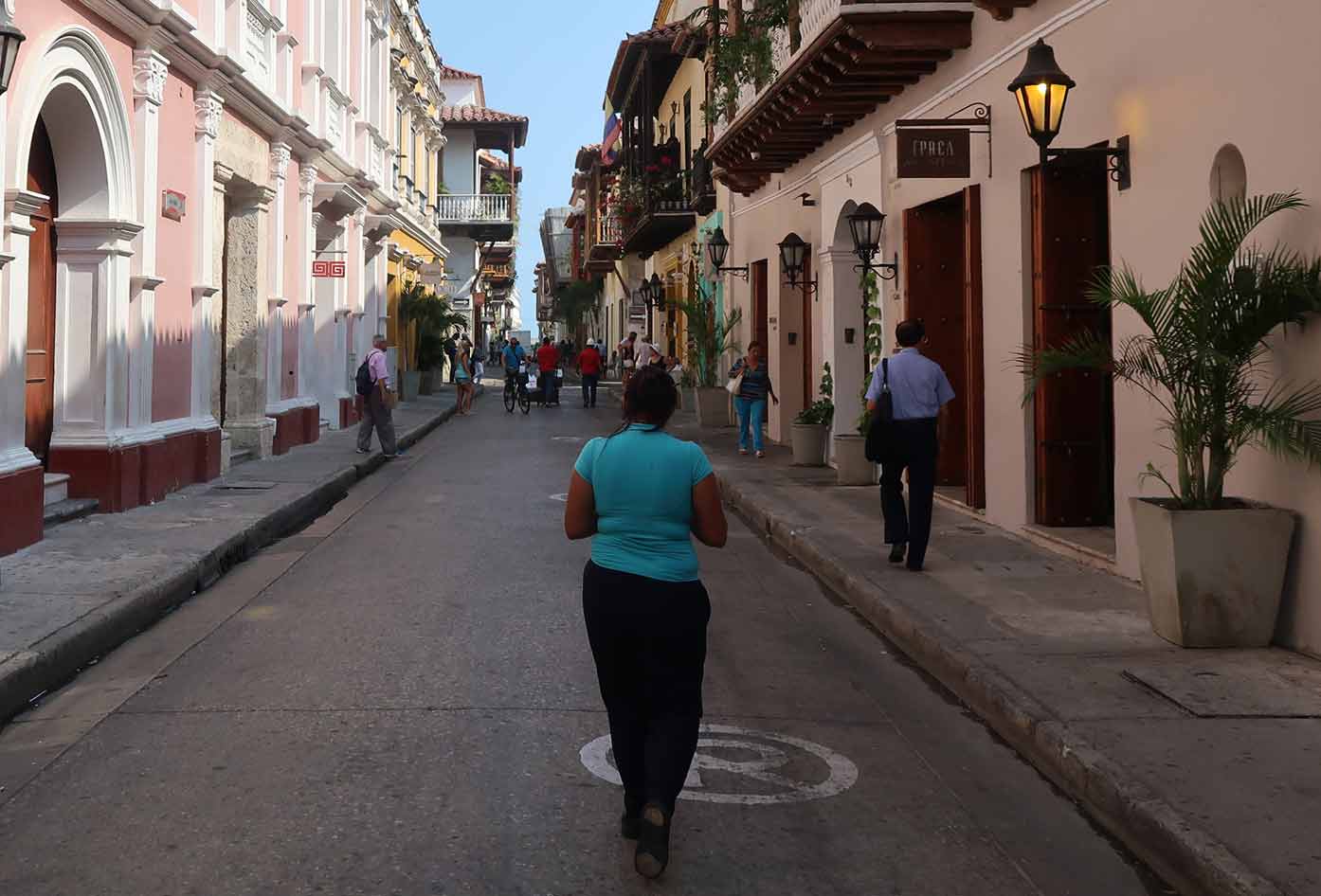 If you are thinking about going to Cartagena, then you should definitely do so and not let crime statistics put you off.
After traveling to Cartagena three times up to now on my adventures backpacking Colombia and the Caribbean coast.
Is Cartagena Safe?
Admittedly it can be a touch rough and ready at times, it's by no means a dangerous place to visit.
Is it the right place for you, though?
The high-paced tourist environment is what many tourists thrive on, but is it suited to you?
Is it safe to travel to Cartagena?
Yes, 100%. Especially Cartagena's Old town which is located within the famous barrier walls.
Cartagena is rated as a great place to spend your time, and one of the safest places to visit in Colombia.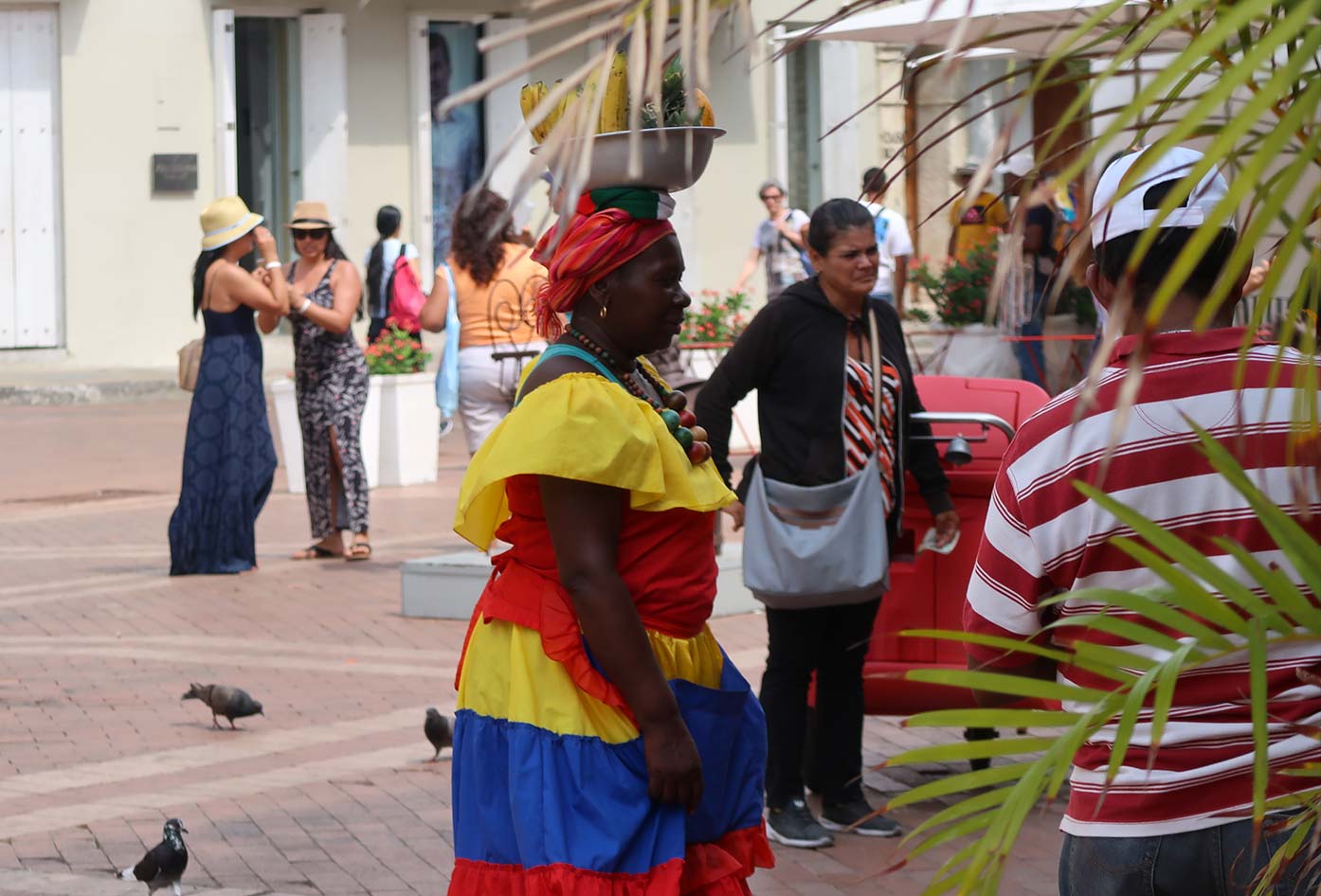 While it obviously has some issues with crime, as many parts of Colombia do, it's by no means a dangerous location to visit.
The main worry that you might have when visiting Cartagena is making sure you stick to the right locations.
As long as you choose one of the many accredited places to stay in the Walled City then you can almost guarantee your safety.
Safety facts about Cartagena
So long as you don't flaunt your wealth, or float outside the normal tourist zones – it's a great place to be.
See some of these Safety facts about Cartagena below:
Despite being seen as 'dangerous', crime rates are lower than many parts of the USA.
When negotiating with vendors remember that the cost of living in Colombia is relatively low compared to United States.
It's major tourist hot spots, like The Old City, are rated as among the safest in the country.
Cartagena has been officially voted as the safest city in the entirety of Colombia.
Low crime rates and a solid standard of living means that crime is lower here compared to other parts of Colombia such as Medellin.
Don't accept offers of drugs. Not only is it illegal, but it's dangerous and you're helping an industry wrought with crime that the government is trying to stop.
If backpacking, or on a budget use trusted hostels in Cartagena and then once you've booked; book taxis or buses through the hostels.
If you do further research on on Cartagena you find that tourist-specific crimes in Cartagena are among the lowest in the country.
Of course, you can go outside of the walled city and see other attractions.
In fact, Cartagena is a strategic point to reach some of Colombia's best beaches and islands. Think islas rosario, isla baru and San Bernardo.
So despite what you may have heard in the media or by word of mouth, safety in Cartagena is a reality.
Is Cartagena Safe to Travel Alone?
Absolutely! As solo travel in South America becomes more popular traveling alone to Cartagena is a great idea.
I traveled to Cartagena alone, and although I don't usually visit places with such a high concentration of tourists. I really enjoyed this trip.
Cartagena is one of the safest tourist cities in the whole country.
Going to Cartagena means that you can enjoy a simple and easy trip, free from the usual pressures.
You may get approached a few times to purchase local gifts or crafts.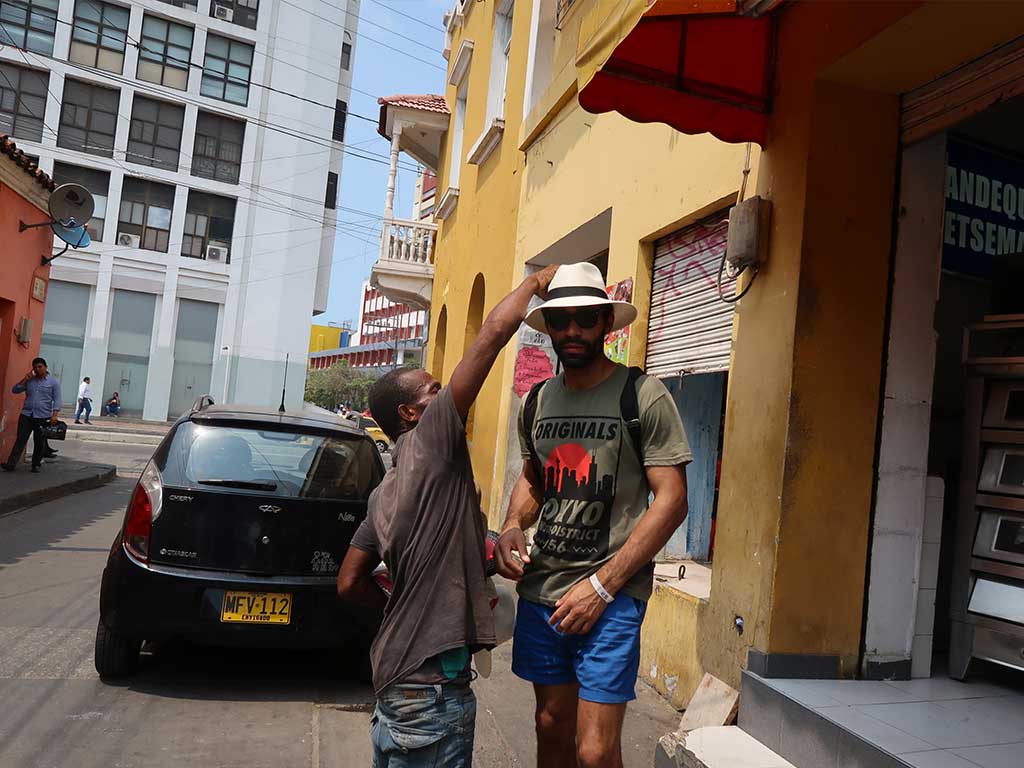 However, this is part and parcel of the culture in Colombia and life in Latin America. Learning how to manage interactions is part of travel.
It's just a little more than usual but not aggressive whatsoever.
Public and private transport is abundant, and streets are often packed with people and law enforcement to help deter crime.
Unless you go looking for trouble, you shouldn't find any as long as you are sensible when traveling alone in Cartagena.
Cartagena: Travel Safety Tips
If you are visiting Cartagena soon, take into account the following tips:
Don't walk around alone at night.
Avoid neighborhoods – stick to commercial areas.
Don't flaunt money or show your goods off.
See this culture shock symptoms guide for new visitors to Colombia.
Keep things like smartphones and tablets hidden.
Always keep spare cash hidden away.
Never drink to excess alone in public.
Get access to emergency local services.
Stick to these tips, and you will find that Cartagena is extremely safe for even the late person.
---
---
Areas to avoid in Cartagena
There's nowhere I think you should avoid within the walled city in particular. Just take care during the evening and the early mornings.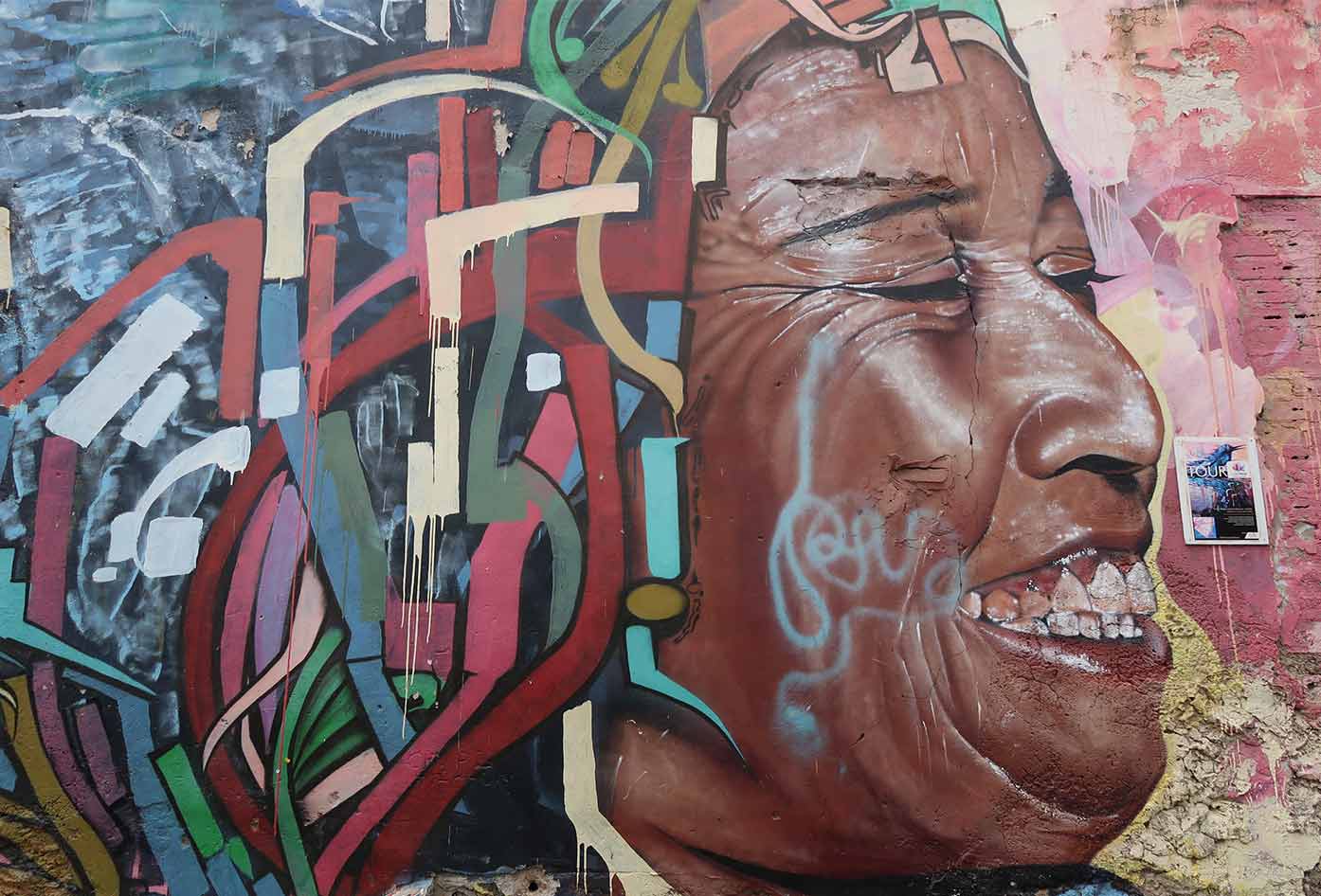 However, leaving the walled city you will encounter other neighborhoods that don't have the same level of security.
Outside of the walled city, you'll find neighborhoods such as:
Getsemani
Bocagrande
Crespo
Manga
I recommend you use the public service i.e taxi for exploring areas outside of the old town.
Don't make the mistake of walking into local neighborhoods, just stick to more local and commercially driven areas.
Travel Insurance for Cartagena
You can never be too safe, even whilst in the walled city, especially at night. Staying covered whilst traveling in Colombia and the rest of the Caribbean means ensuring that you have the right insurance cover.
I always recommend backpackers and travelers (no matter who you are) use World Nomads Insurance for fully comprehensive cover.

If you are due to travel soon, you can get a Get A Free Quote by clicking the link or the image above and filling out your details – that way you'll get instant cover from the exact date that you choose.
On many occasions World Nomads has provided me with reliable insurance cover for travel in Latin America and the rest of the world.
Stick to places with high populations of people around and you should have no reason at all to worry.
It's the ideal way to make sure that you can enjoy Cartagena without having to worry.
Cartagena Safety Tips
Cartagena in Colombia is a place with a needlessly negative history surrounding it.
Many people attach old and outdated clichés to this city.
Like any other city in the world, so long as you're sensible you should be able to enjoy Cartagena without having to worry about crime.
If you're thinking of heading further afield see this guide on getting to Santa Marta from Cartagena by using public transport.
📌 Like this article? Pin it…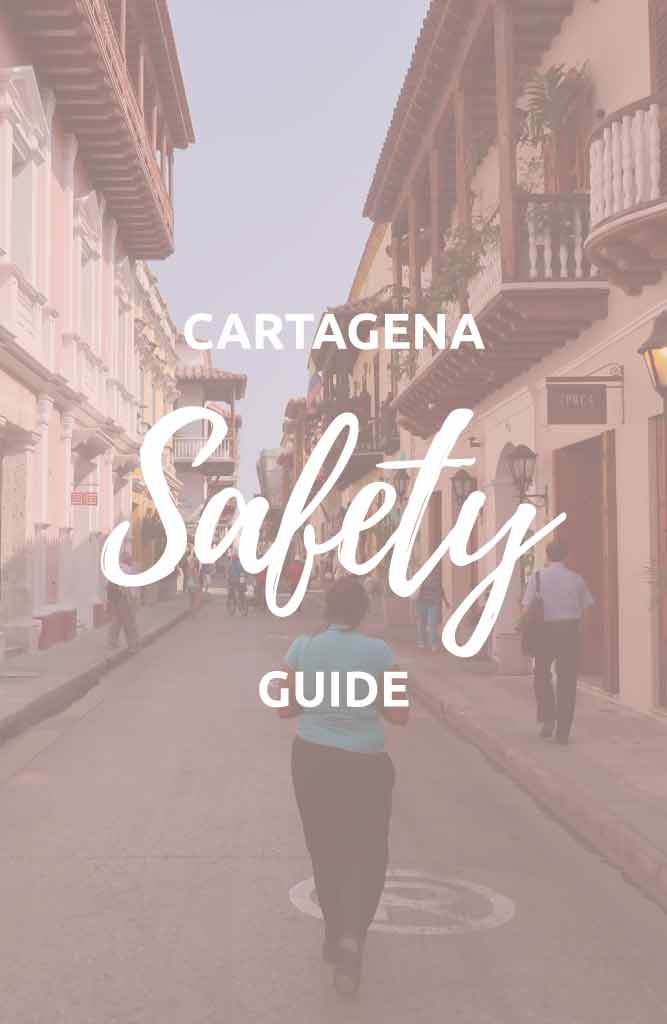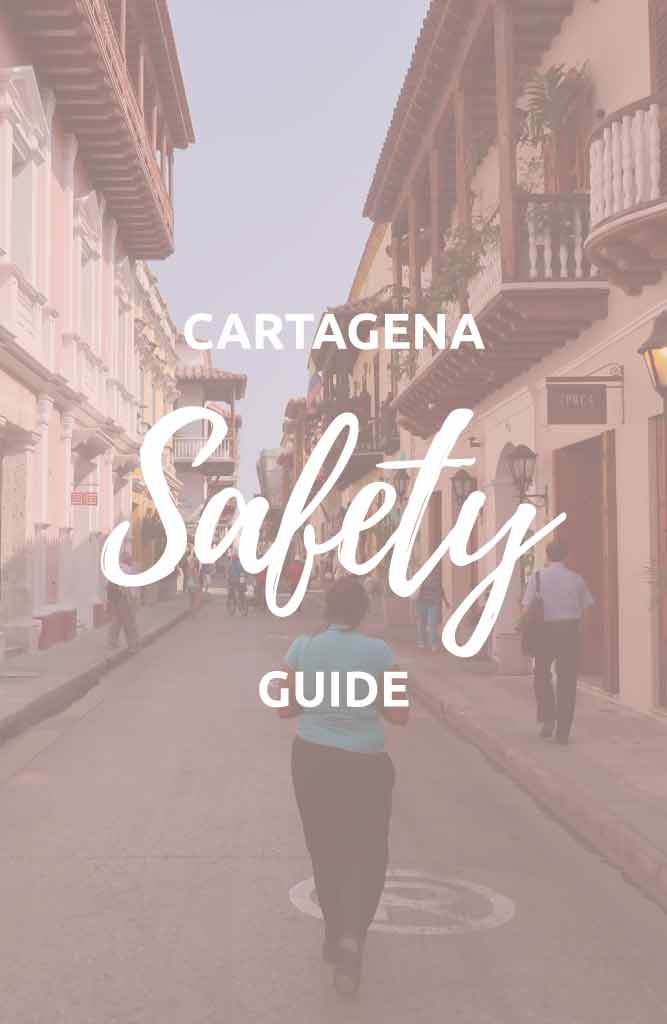 Missing something? Got tips, tricks & advice we can learn from?
💬 Leave a nice comment or let's start a conversation below!
---
"Dear friend! Some links in this post contain affiliate links. Meaning, if you click through and make a purchase, book a hostel or sign up for a tour, I may earn a small commission at no additional cost to you. Your support means a lot and helps me to keep traveling and maintaining the quality of this site for you."