This article looks at the best places to visit in South America!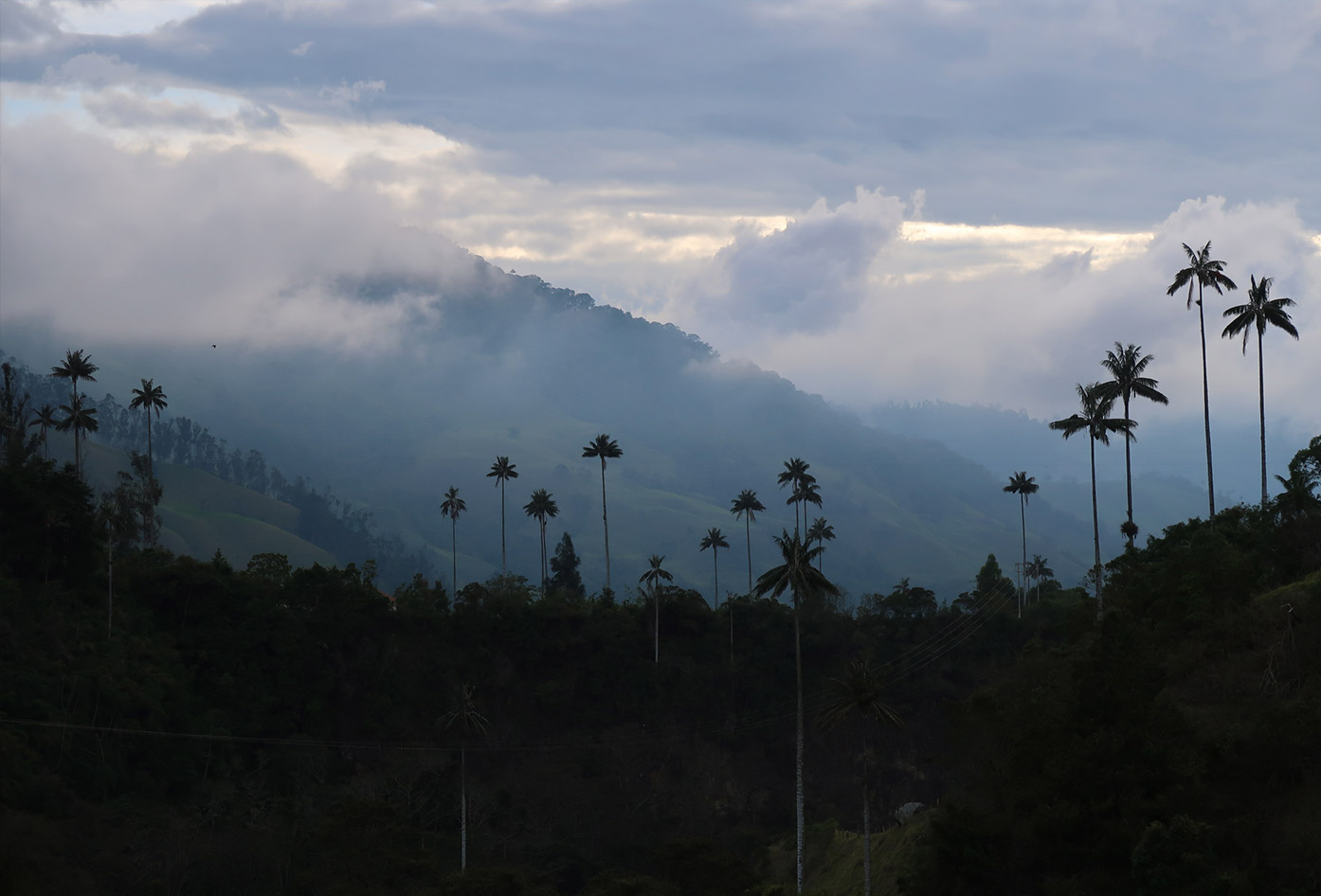 As one of the largest continents on earth people travel to South America for many reasons.
Maybe you're choosing to go backpacking because you're on a tight budget. Or, maybe you fancy a luxury-style adventure here?
No matter which way you look at it, there are still many cheap places to go in South America that you can discover.
Best Places to Visit in South America
Maybe you want to take advantage of the weakening currency in some countries like Venezuela, or Argentina to get more bang for your buck.
I totally get it!
However, let's look at some of the other great reasons why you may want to start your trip through South America.
Why Travel To South America?
Let's have a look at some of the reasons why you may choose South America over other continents in the world.
Get to engage with a continent rich in culture and history.
There is much to see and do across this vast expanse.
With so much diversity to enjoy, there's lots to see and do.
I have a guide on what to pack when doing adventurous travel.
My South America packing list is designed to show you the things I have tried and test over the years to streamline my travel bag.
So, do you want to know the best places to visit in South America?
Places to Visit in South America
Are you looking for places to help you get inspired?
Without further ado let's take a look:
Machu Picchu
Albeit an ancient monument, this is one of the most visited cities in South America attracting thousands of newcomers to the continent year after year.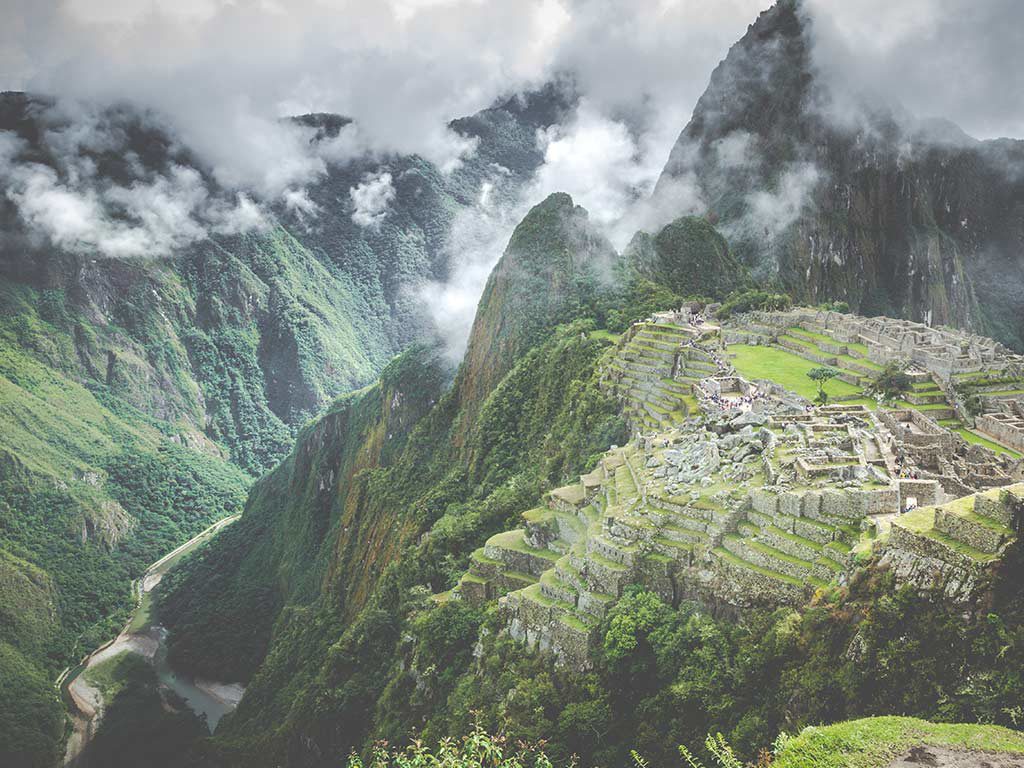 A trip to the famous Machu Picchu is a must for anyone going on a South American backpacking experience.
Part of the fun of your experience here will be about the endurance needed to reach the top, though, so make sure you arrive in good condition!
I ask that you are very respectful when you are here. Locals don't take kindly to people fooling around or disrespecting the works here.
Follow any instructions given and be sure to ask any questions you have with the right kind of tone.
La Guajira, Colombia
Trips to La Guajira in Colombia's northern desert are surprisingly increasing in popularity. The Caribbean coastline's lonely desert region is home to an indigenous people called the Wayuu.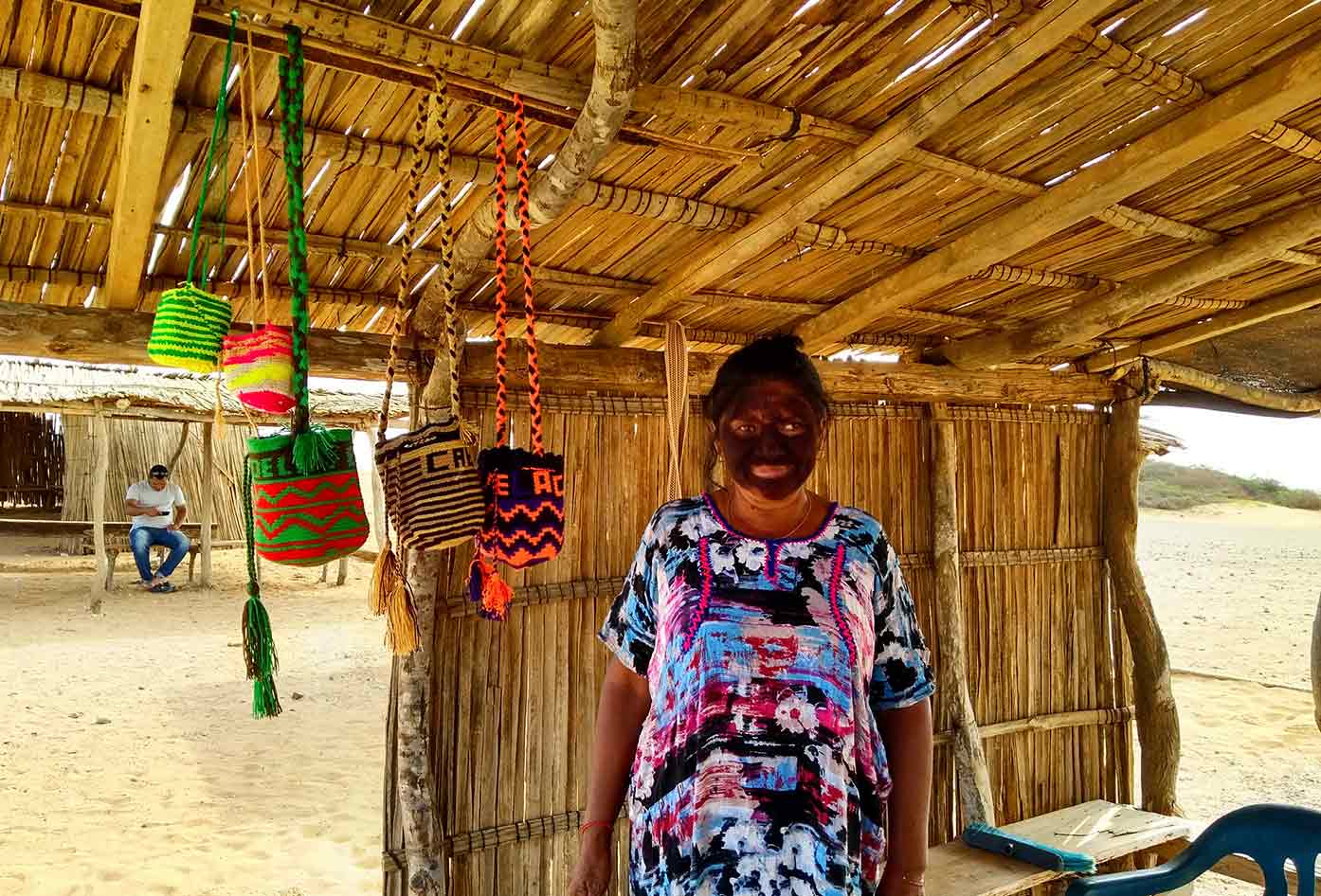 Colombia's Wayuu is the largest indigenous group in the country, and they have a reputation for being extremely hard-working people.
You can get here from Riohacha the capital of the region and many of the visitors that arrive here are here for a purpose.
Whether it's for the world-famous kitesurfing or for breath-taking landscape photography. The locals are incredible and the views are enchanting.
Rio de Janerio, Brazil
You know it, you love it, and you may have to visit again for that second, third or fourth time. Although in recent weeks it has garnered unfavorable attention, it's still the place where the party happens.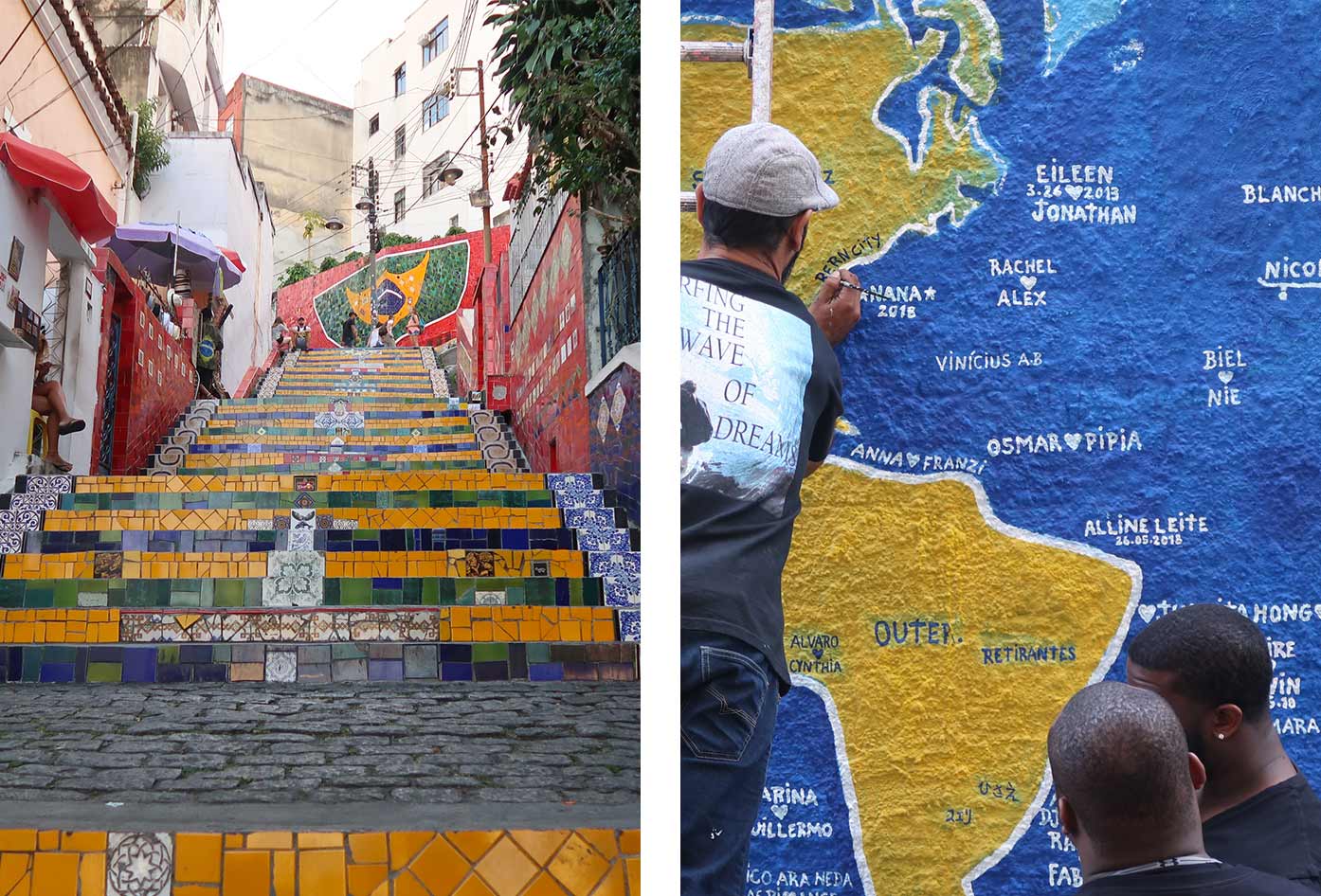 Relax on the beach, dine luxuriously, or take the cable car up the Corcovado to see the Christ the Redeemer statue up close.
With tonnes of things to do in Rio you'll see why it is the beating heart of Brazil and the most popular spot to visit in the whole continent.
Easter Island
Once you have seen the capital Santiago in all its glory. Getting to Easter Island should be high up on the list of anyone looking for a proper adventure.
Chile is well known for the Mapuche people here you can spend some time exploring the venue, and learning more about their culture and traditions.
Be sure to carry bring plenty of memory and new ways to take photos and footage. You will get to enjoy some very impressive sights, not least the stunning Moai Statues.
Iguazu Falls
Many natural sights exist in Argentina worth seeing with your eyes, but few quite as special as the simply incredible Iguazu Falls.
I recommend that you come here from Buenos Aires and take the opportunity to get some really beautiful pictures for your Instagram feed.
However, be sure to wear some comfortable walking shoes that has plenty of grip. This natural landscape can be a bit slippery, so be sure to prepare accordingly so you can walk here without any uncertainty.
Minca, Colombia
Known as "Colombia's sleepy gem", Minca is like a tropical paradise. Reminiscent of Ocho Rios, it has all the vibes of a Caribbean island but in a Spanish/off-the-beaten-track sort of way.
Tourists are flocking to Minca because it is the major gateway to La Cuidad Perdida, The Lost City. Soon, Minca will be the only gateway, according to a volunteer working at a non-profit shop in town.
Angel Falls
Similar to the above, these natural landmarks are a must-see due to their incredible beauty.
Angel Falls is known by many as one of the best places to hike in South America and I recommend that those who are a little uncomfortable with heights or uneven surfaces bring a tour guide.
There is no shame in asking for a bit of help, especially around a landscape as diverse and as unique as this.
If you are not keen on solo travel and don't fancy putting yourself at risk, then it pays to use a tour guide to keep you safe.
Tatacoa Desert, Colombia
Have you heard about Tatacoa Desert in Colombia yet?
This is one of the most beautiful desert landscapes are found in South America, and nowhere is as picturesque as the Tatacoa. Desert landscapes, amazing people, and incredible local delicacies.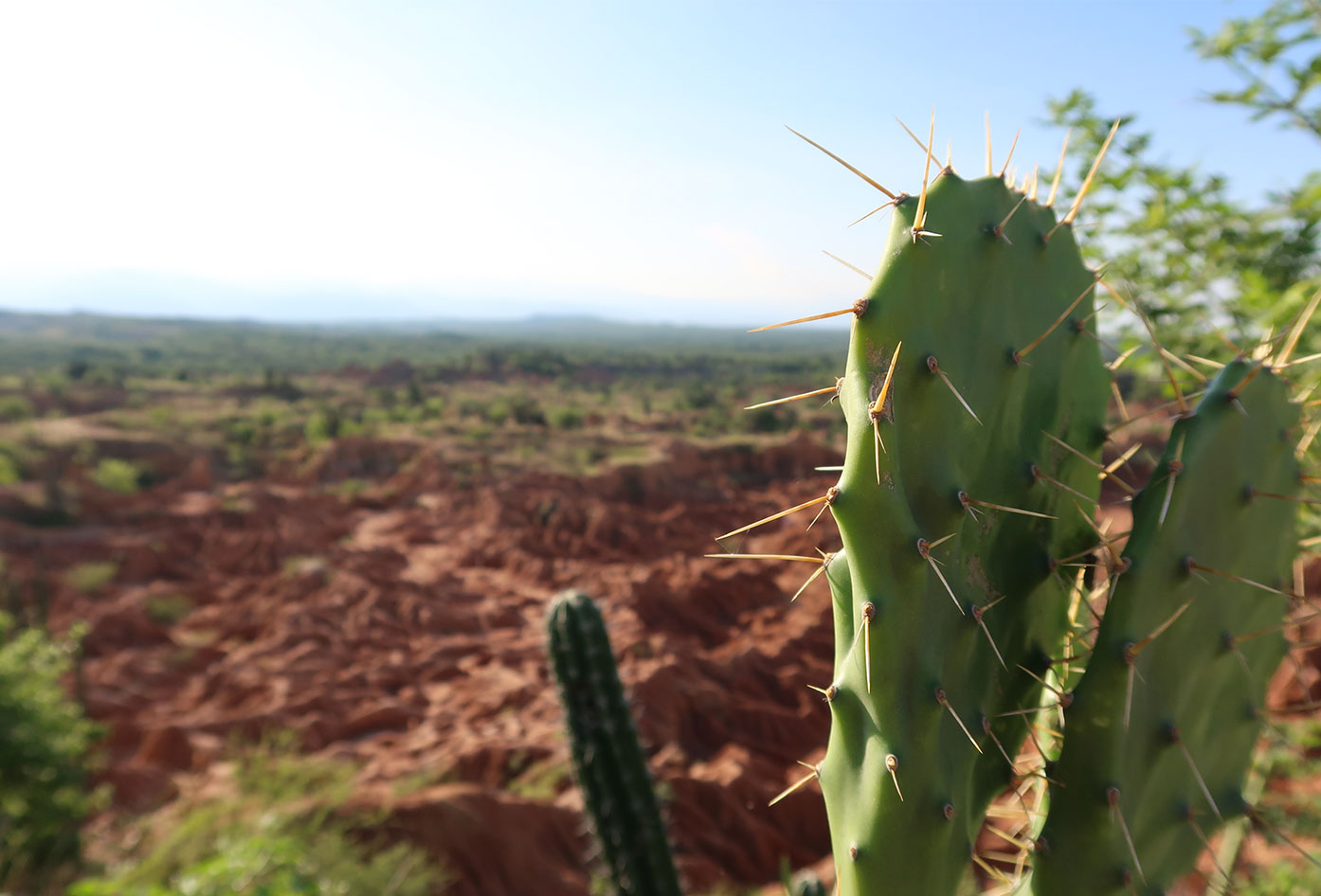 There's something for everyone in Colombia and it's never been as prevalent as with the Tatacoa Desert.
Where else would you consider for the landscape and world-renowned stargazing?
It's the perfect trip from Bogota or Medellin, and you can catch colectivos from the local pueblo to the desert for a cheap price.
Huacachina
Whilst in Peru, getting out to the amazing Huacachina desert is a must-see for anyone visiting South America.
I recommend that you come here to see the sights. This beautiful oasis is one that you really need to see up-close and in-person to truly appreciate.
It's not difficult to see why is one of the best places to visit in South America
It's a beautiful place which you'll have little to no problem enjoying: just be sure to wear a wide brim sun hat for protection and drink plenty of water, as it's quite humid most of the year!
Cocora Valley
With a short trip from nearby Salento, this amazing valley is one that should shake your spirit to the core and make it very easy to appreciate the beauty of nature all around you.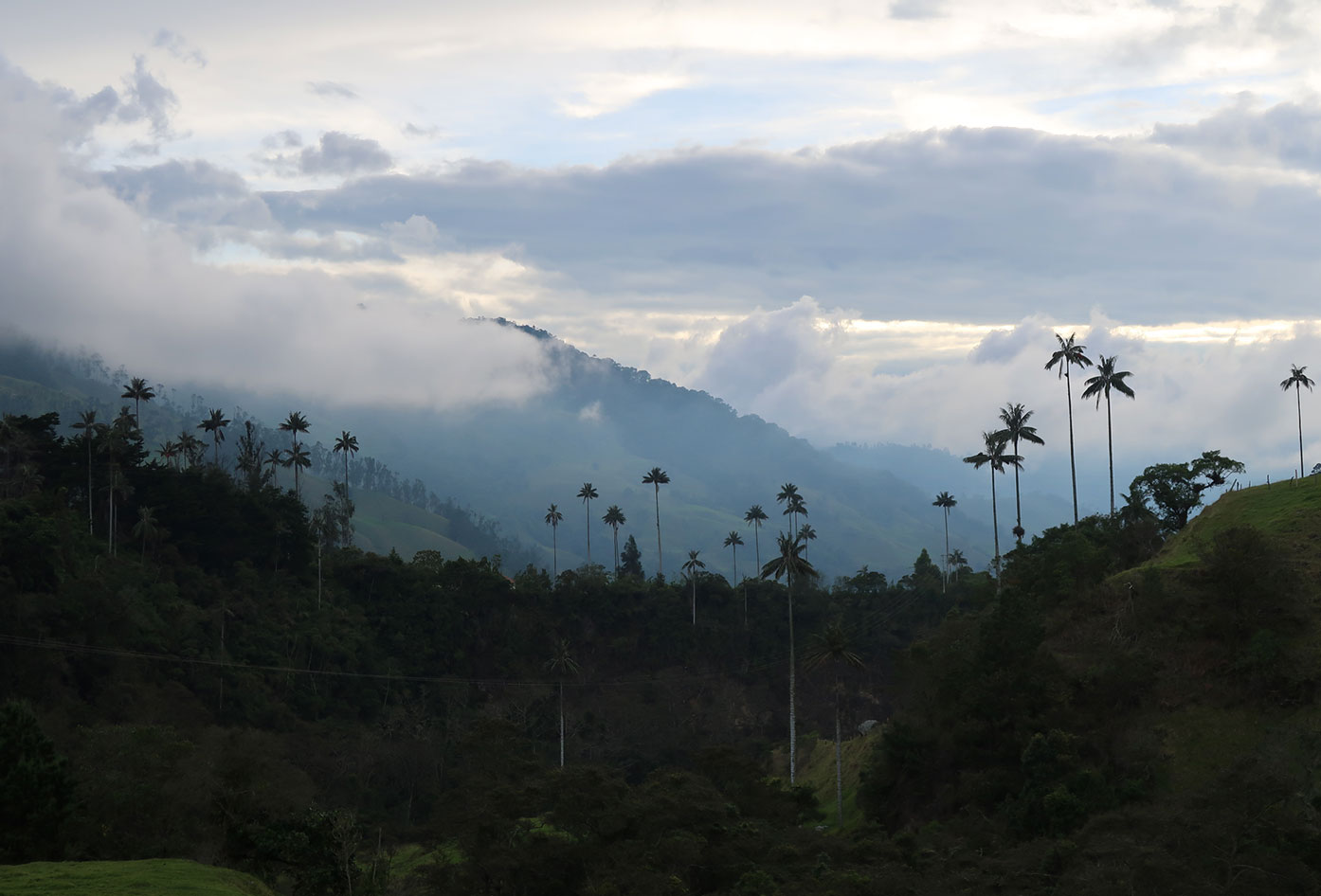 A great way to connect with nature and Colombian culture at the same time. Carry refreshments as a trip through the valley is long and tough on the body.
If you are not someone who is good at independent travel, then please book up with a tour guide: the Cocora Valley can be a scary place if you get lost.
Salvador de Bahia
A trip to the samba nation of Brazil is always a good part of any South American backpacking expedition.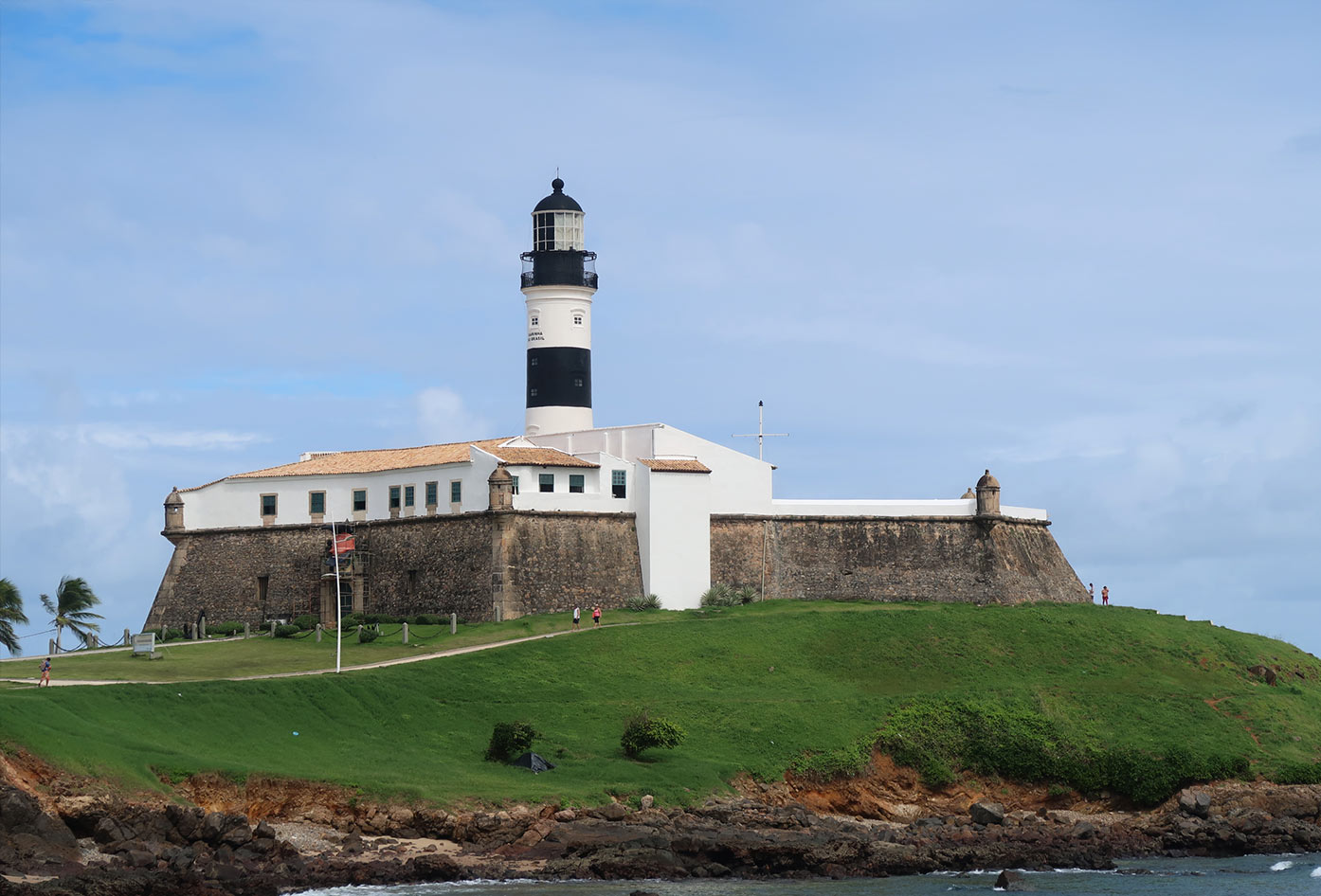 With so many things to do in Salvador de Bahia and it's surrounding area, it is a must for anyone heading to nothern Brazil.
Due to time contrains and the sheer size of the country, many travelers fail to some of the best beauty spots Brazil has to offer.
Be sure to add this destination to your list of fun things to do in South America and a quick trip here will help you to meet the local Afro-Brazilan culture and integrate yourself into the beach life.
Jardin, Colombia
This little town is almost completely overlooked by the casual tourist, but every backpacker knows of this gem of a place.
See this Jardin travel guide for more information.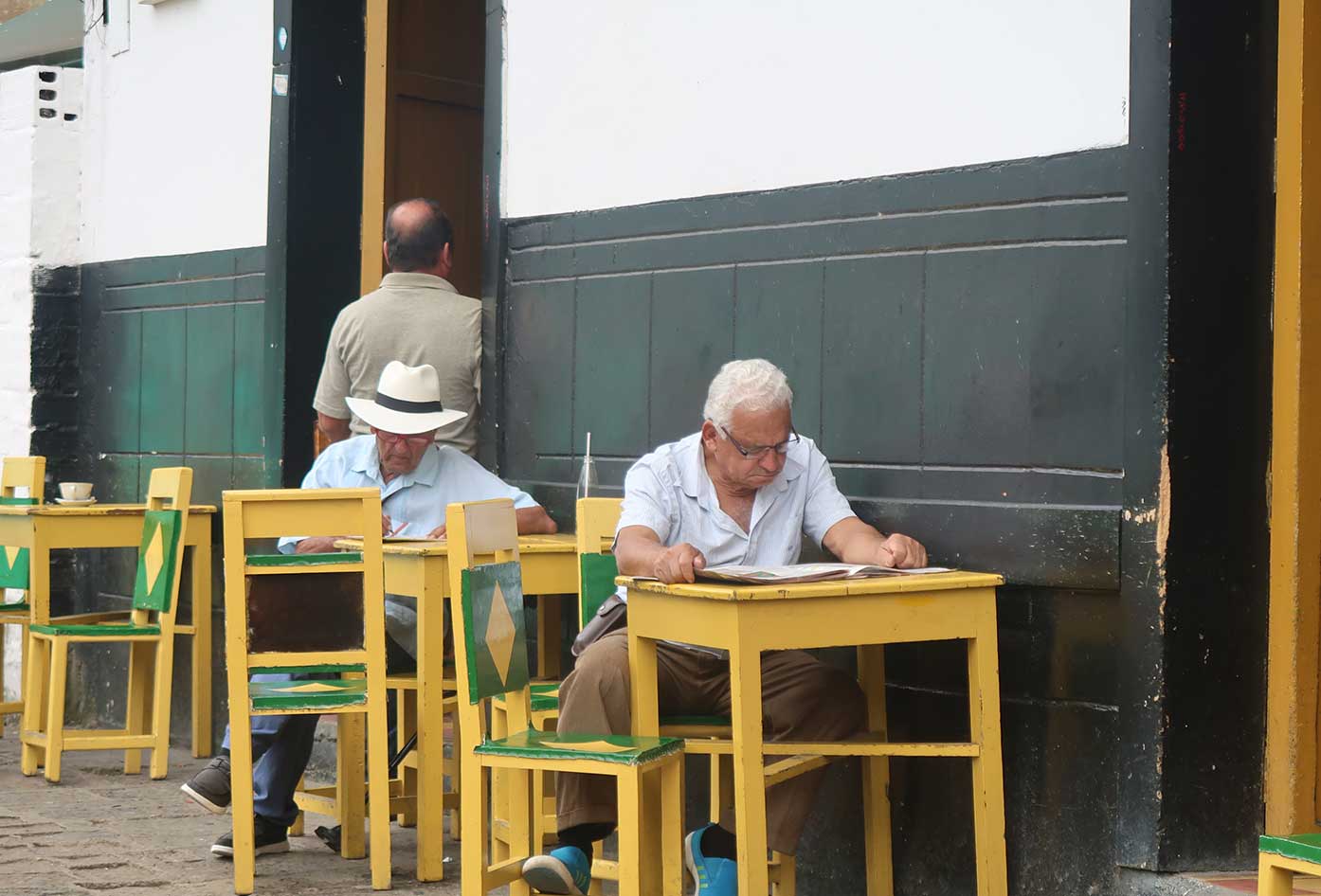 Nestled deep in the Andes, the brightly colored houses are what draws thousands to visit this amazing spot.
The coffee is incredible and La Garrucha cable cars give you an experience, unlike anything you've experienced before.
Go bird-watching or go hiking amongst the amazing wildlife. Jardin is exactly what it says it is: a lush garden.
Los Glaciares
This amazing location is one that should take the breath away: a stunning national park like no other in Argentina – perhaps across all of South America.
The amazing richness of the glacial lakes is something that you need to see with your own eyes.
However, I ask that you take the time to work with a tour guide here. It's quite dangerous, and the closer you get to the edge, the bigger the risks become. Don't put yourself in danger and work with an experienced guide.
I've created this Patagonia packing list that'll help you get prepared for a trip here and Torres del Paine. This type of extraordinary trip is not for the faint-hearted.
Medellin, Colombia
The second-largest city in Colombia is one of the most picturesque spots in the country. Easily accessible by plane or by bus/colectivo.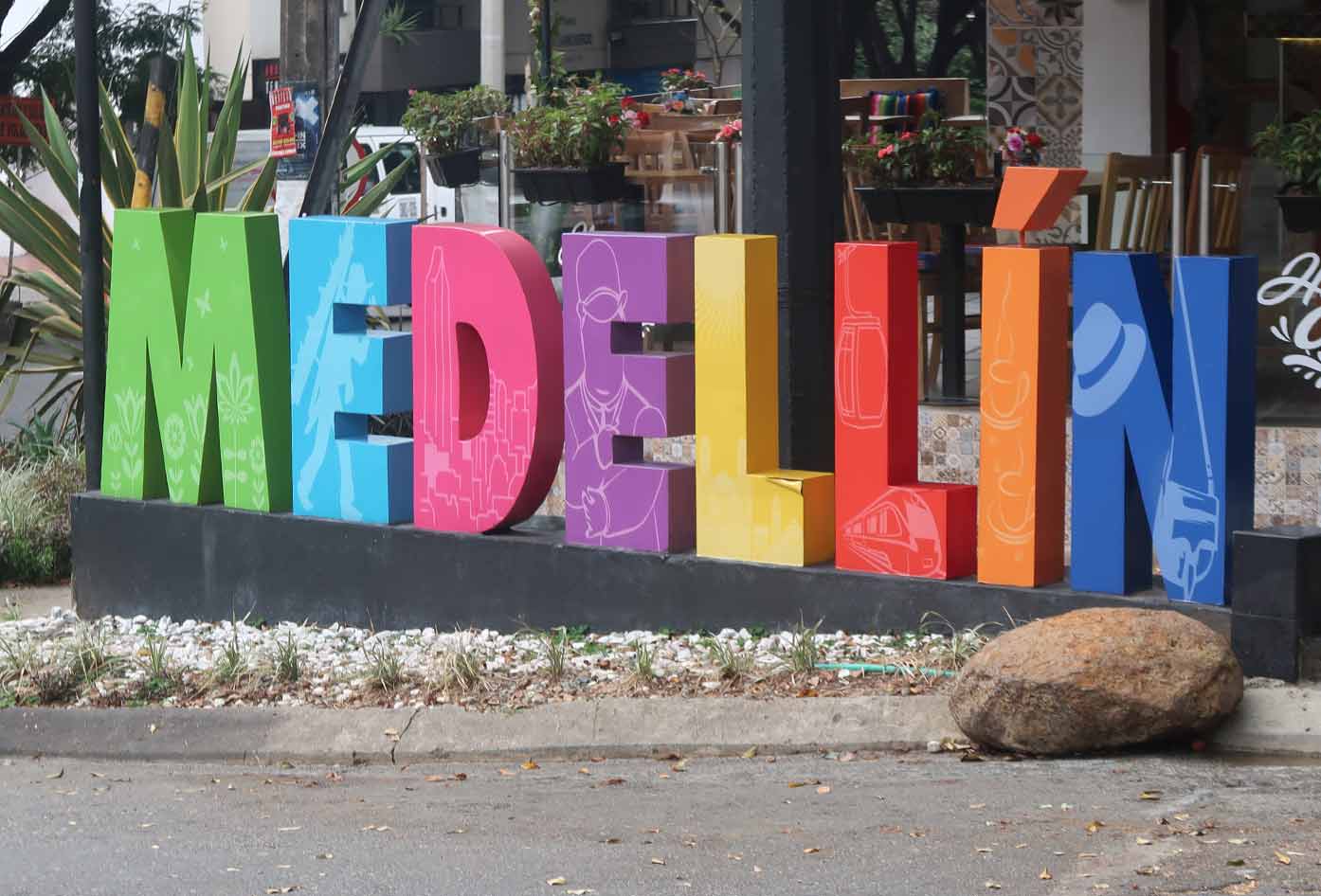 Today Medellin is safe since it has finally relinquished its 'murder capital' reputation and become one of the most pleasant hipster spots in South America.
The city of Eternal Spring has some incredible potential for the future too, as the weather and climate is far better than the capital Bogota. The food is great and the soroche is minimal.
Salar de Uyuni
For the best South American backpack experience, be sure to come to this Bolivian masterpiece.
It's a truly beautiful location, a stunning salt flat that has to be seen with your own eyes to be believed.
One of Bolivia's most visited tourist attractions and it's not difficult to see why. The landscape is unique and totally different from any of the areas surrounding it.
I recommend that you take the multi-day tour if you wish to make the most of your time here.
With a tour, you get to enjoy much more of the local area and truly appreciate the uniqueness of one of the most beautiful places in Latin America.
Lencois Maranhenses
As this special location in Brazil is not usually seen as one of the top landmarks in South America, maybe you are learning about this place for the first time?
Like any national park, Lencois Maranhenes National Park in Brazil is an endurance test as much as anything else.
Wrap up properly, get yourself some decent travel sunglasses and take the time that you need to get ready for your journey, especially if you arrive later on in the year.
However, as ever, you should look to travel with someone if you are unsure.
Palomino, Colombia
In recent years, this Caribbean spot has seen a massive uptake in visitors. Largely from backpackers and explorers, Palomino was always seen as a typical seaside town by locals.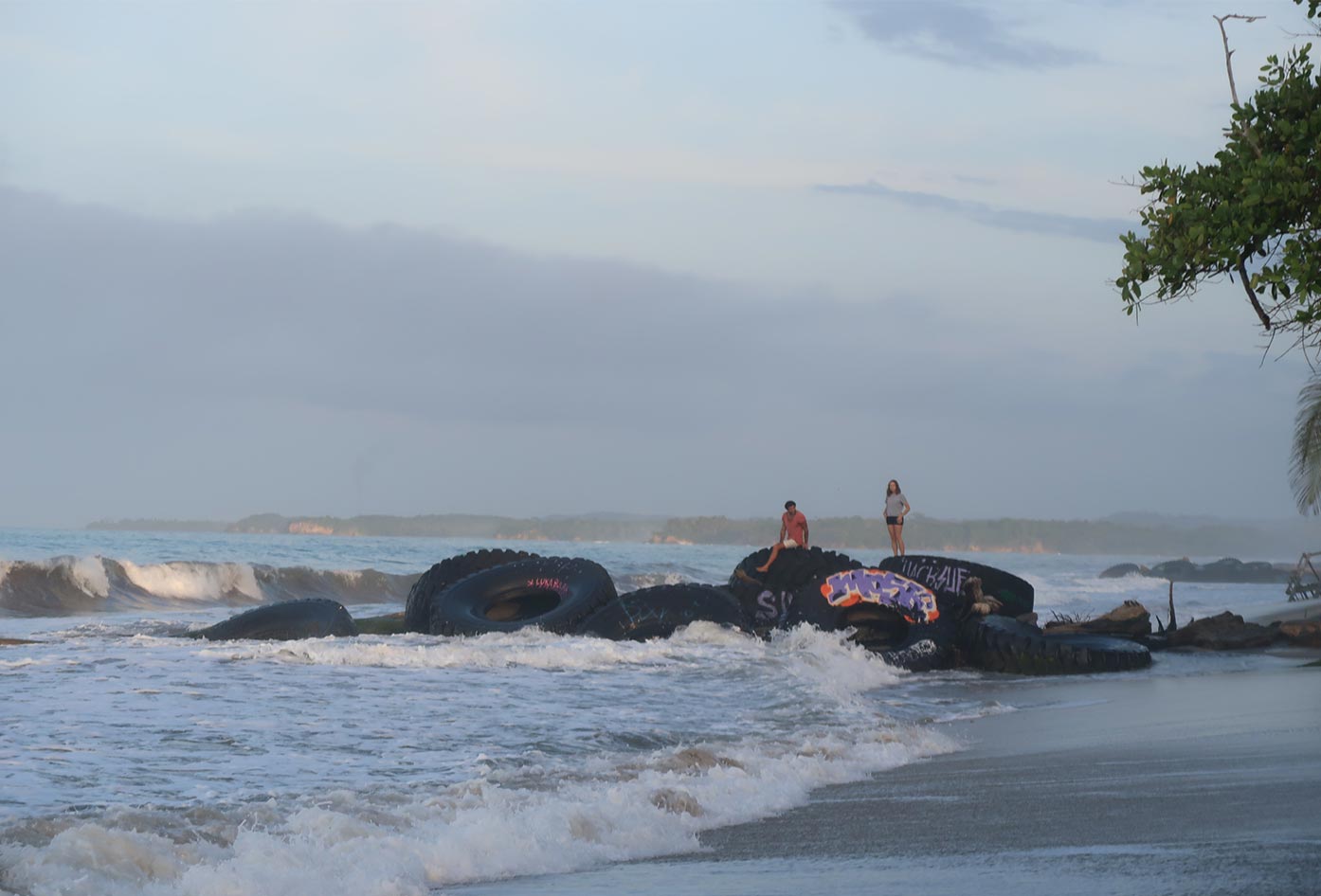 However, it has become THE spot to relax on the beach and sip on some cocktails for South America.
This guide to Palomino beach explains all there is to see.
Catch sight of toucans, or enjoy high-quality seafood at one of the most underrated tourist spots overlooking the Caribbean sea.
Pipa, Brazil
Nestled in the north-eastern coastline of Brazil, Praia da Pipa is one of Brazil's best-kept secrets.
Have a guided cycling tour of the coastline, or take a buggy tour on the sands of the world-famous beach.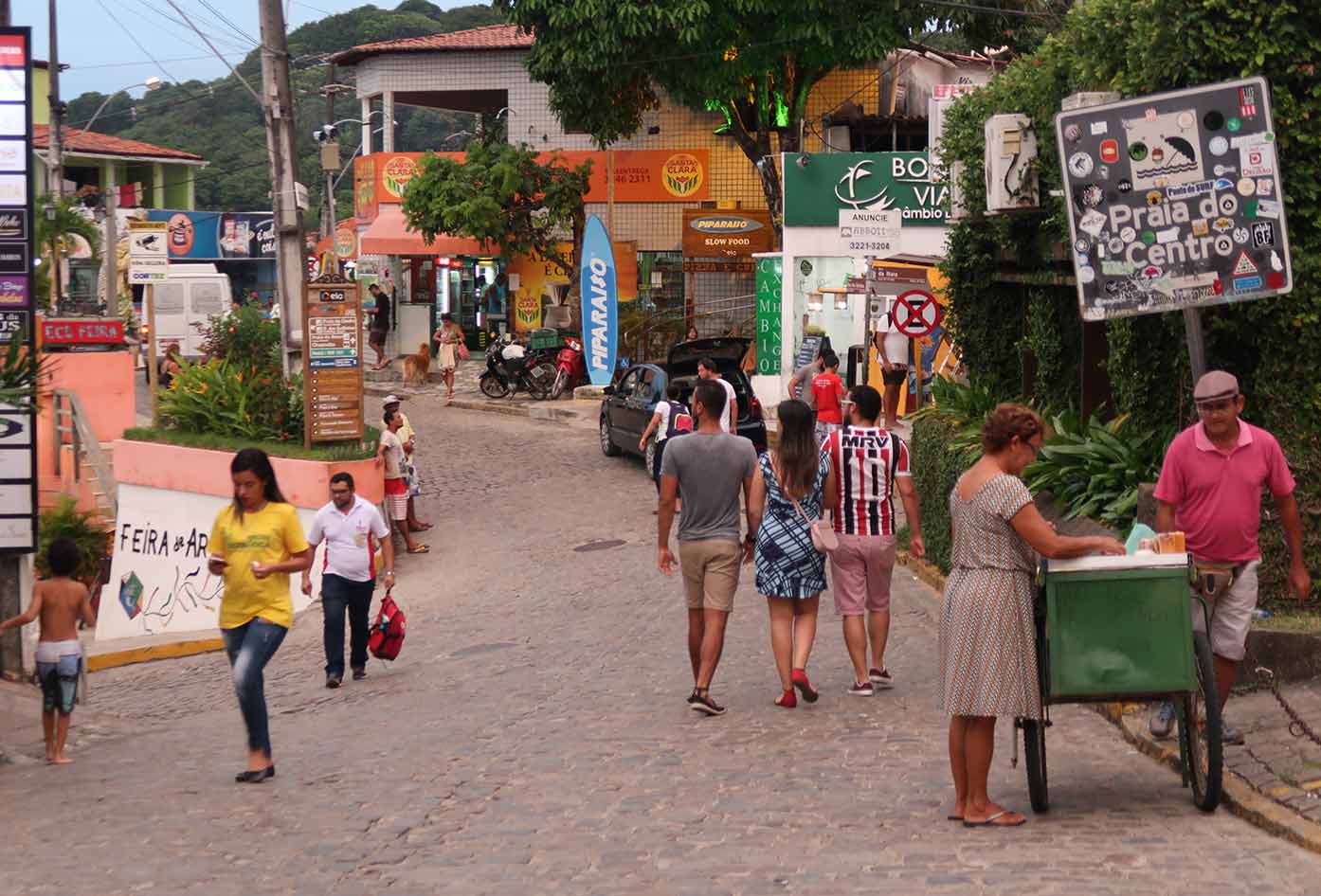 Ever tried sandboarding? Or helped a recently-hatched turtle reach the sea? Pipa has some life-changing experiences available to those who visit.
There are hundreds of opportunities to view some unique wildlife or just party the night away.
Guayaquil, Ecuador
Major re-hauling strategies and planning from the Ecuadorian government have transformed this once-notoriously dangerous city into the top place to visit in the country.
Those who visit Ecuador for the Galapagos (and maybe for the chocolate too) are pleasantly surprised by just how picturesque this town is. See all the things to do in Guayaquil here on this blog.
Restaurants, boutique shops, and incredible pastel-colored buildings line the streets. Ever seen how South American Ferris wheels differ from European ones? Check it out!
Buenos Aires, Argentina
The capital city of Argentina is also the country's largest city, with millions of people visiting every year, many of which visit to learn how to dance tango or to compete.
Incredible gastronomy is what BA is all about, with the world's best in steak and wine combinations.
Go for a spot of wine-tasting, or just go for some top-class chargrilled beef steaks. Whatever you're into, this Buenos Aires travel guide delivers some great ideas.
Nightlife is also incredible here, with the world-famous Tango seen sometimes on the cobbled streets. Watch out for the architecture too, it's stunning.
Bogota, Colombia
Bogota is one of the highest elevated capital cities in the world and it's for exactly that reason that we recommend this place.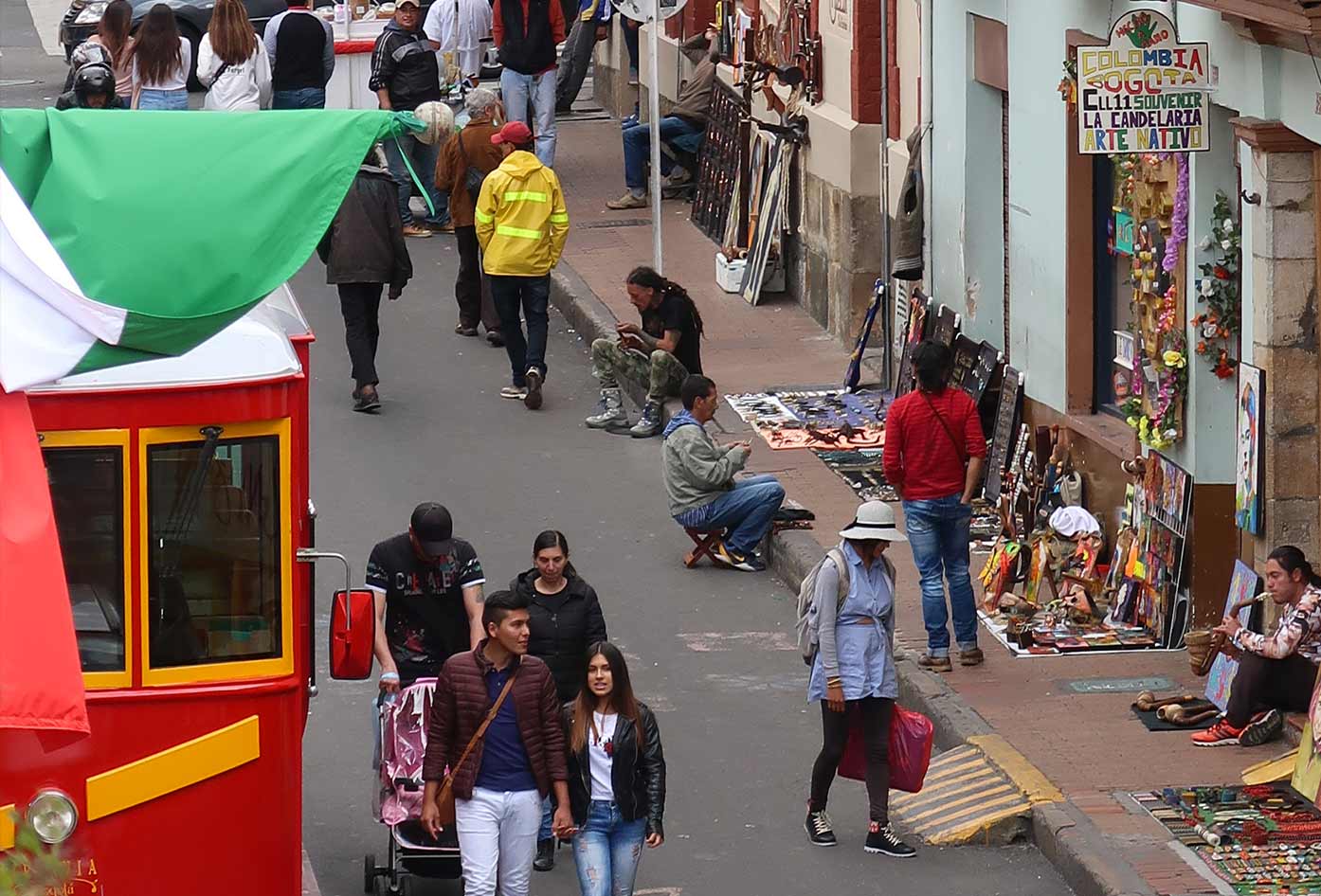 The climate is very temperate and the air can be quite thin, but the views are breath-taking. One of the best things to do in Bogota is to take a hike up to the Monserrate.
There's no denying Bogota's infamy, but you need to check out this historic city for yourself. 17th-century architecture, amazing art galleries and museums, and who could forget Mount Montserrate?
Santiago de Chile
The capital and largest city of Chile, Santiago is the cultural epicenter for the gigantic nation.
Its roots extend as far back as the 16th century, and as much as 40% of the population of the whole country live here.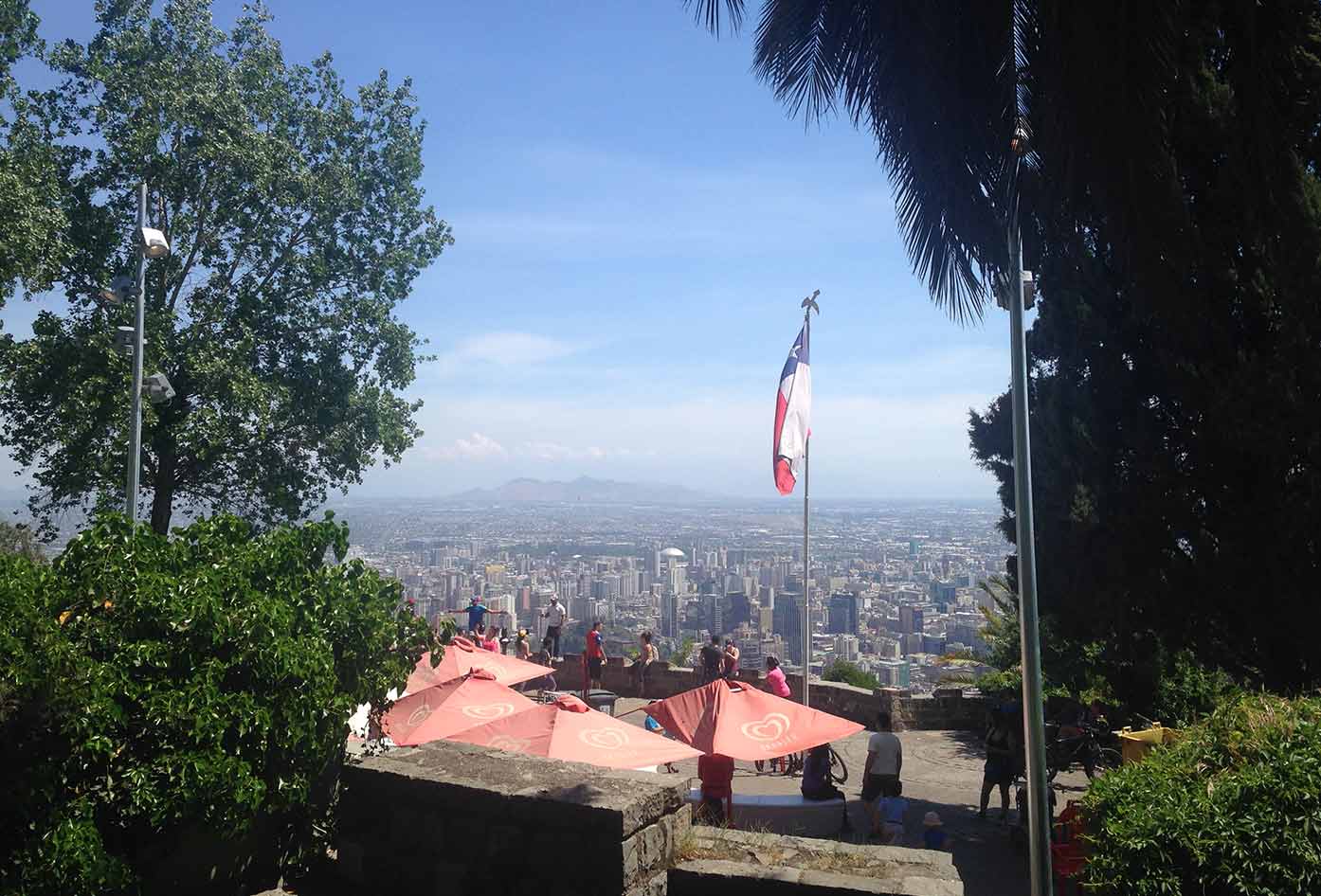 An energizing and surprisingly lively city full of history and culture, Santiago is the one-stop-shop for backpacker layovers. Look out for the tony restaurants and incredible bars and cafés.
Read this guide on what things to do in Santiago for a more detailed itinerary on what to do there.
Florianopolis, Brazil
Just down the coast from Rio de Janeiro and Sao Paulo is this incredible island city with all the potential of being the best party spot in the world.
Colonial architecture, local cuisine, and the best beaches south of Rio.
Many Paulistas that are well off enough to do so, have purchased second homes in Florianopolis, truly exposing just how popular this spot is.
Know that if the locals come here for the party, as well as many Argentines, you can bet that it's the best spot in Brazil for beaches and fun time.
Jerico, Colombia
Many travelers were inspired to visit Jericó and learn about the local culture and way of life after watching Jericó: The Infinite Flight of Days.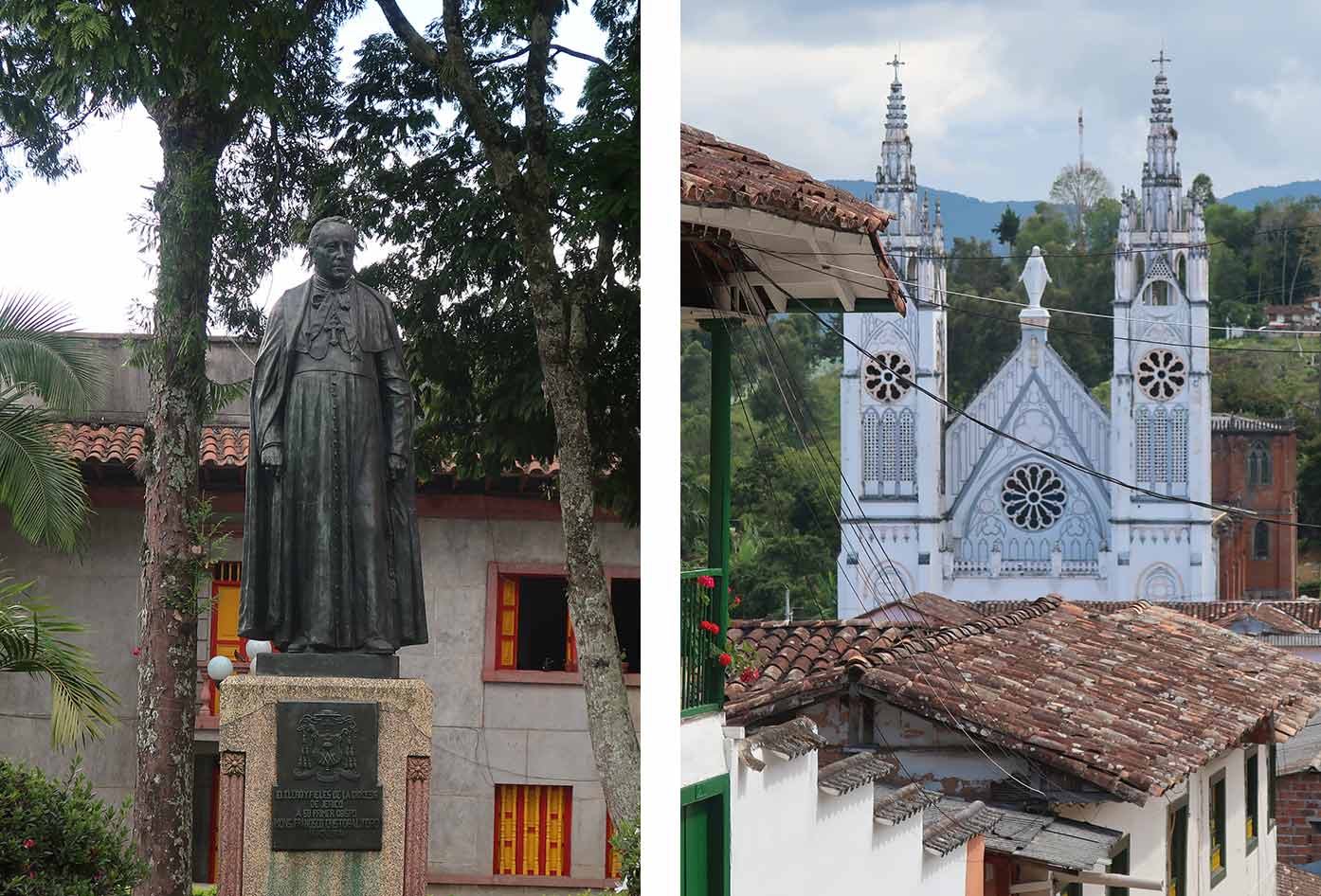 This 2016 documentary about the lives of women from Jericó has garnered rave reviews in film festivals around the globe.
The Christo Redentor viewpoint in Jerico is one of the top spots for visitors as it's a photographer's dream. The coffee is amazing everywhere in Colombia, but it's extra special here.
Places to Visit in South America
The unforgiving terrain and challenging nature of this South American continent is a must-see and means that taking risks is likely to result in putting yourself in danger – so why bother?
Don't take any risks.
If you are concerned at all about safety in South America, don't hesitate to read my guide to the safest countries in South America to get my opinion on where to go and which palaces to avoid.
📌 Like this article? Pin it…
When will you start your adventure in South America?
💬 Leave a comment below or let's start a meaningful conversation…
---
"Dear friend! Some links in this post contain affiliate links. Meaning, if you click through and make a purchase, book a hostel or sign up for a tour, I may earn a small commission at no additional cost to you. Your support means a lot and helps me to keep traveling and maintaining the quality of this site for you."