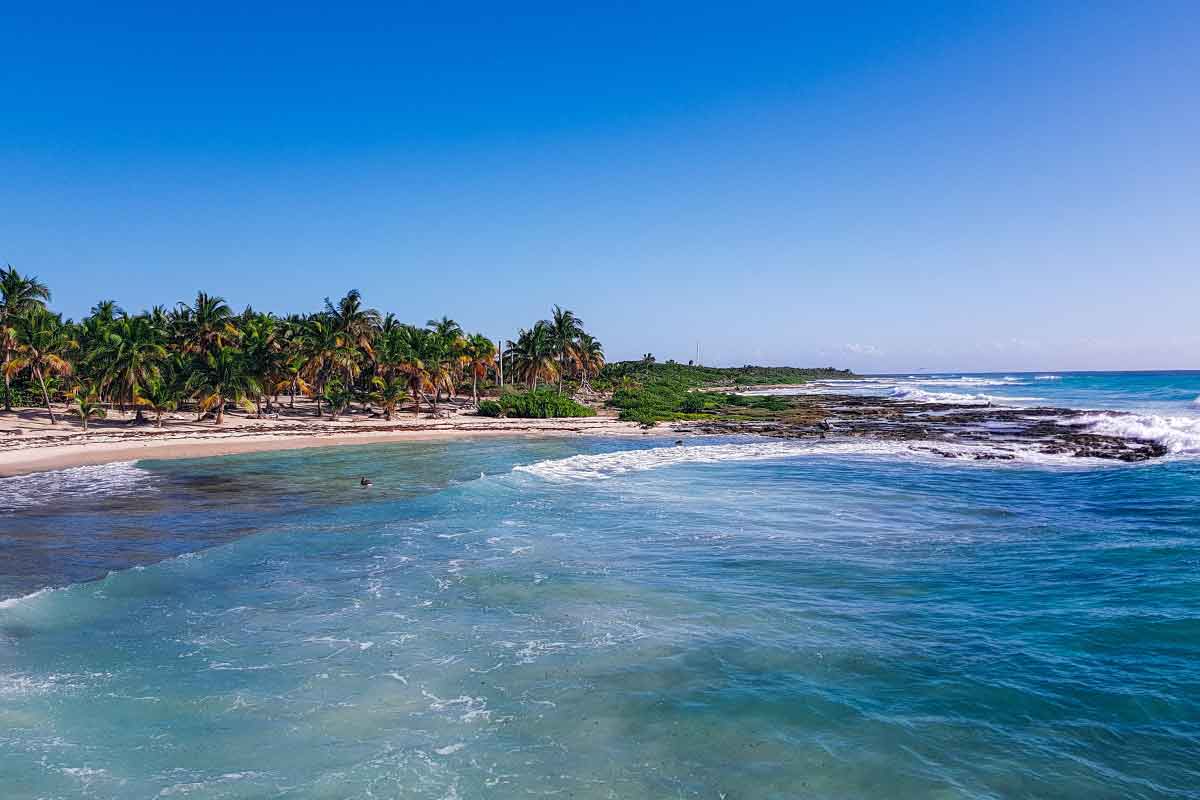 Is Costa Maya safe to travel to?
Costa Maya is nestled between the Gulf of Mexico and the Caribbean Sea, and it's the perfect destination if you want to explore ancient Mayan ruins, experience incredible diving, and visit the most natural wonders.
Though Mexico used to be a very dangerous place to visit for most, it is safe to say that things have changed a lot. Some places are less safe than others, but safety in Costa Maya should not be your biggest concern.
However, for first-time travelers that may not be the case, especially when misinformed and visiting the region alone. This guide will give you the low-down so you can feel at ease if you're planning a trip to Costa Maya!
Is Costa Maya Safe?
In this guide, I will provide all the information you need regarding safety in Costa Maya to clear any doubts or misconceptions you may have had!
That way you can plan your trip with confidence knowing that although the risk of crime is very low, there are common things to look out for.
Aside from the crime aspect, I'll share tips on how to get to Costa Maya, where to stay and what to look out for when it comes to safety.
Is It Safe to Travel to Costa Maya Right Now?
Yes, it is! Costa Maya is a port town, so cruises dock here and it has everything you'd expect. Good (but expensive) food, a variety of bars, shopping, and a mix of activities to do before heading over to the town.
Located between the safe island of Cozumel and Belize, the cruise ships that dock here usually only stay for a short period of time so most tourists have very little issues when visiting Costa Maya.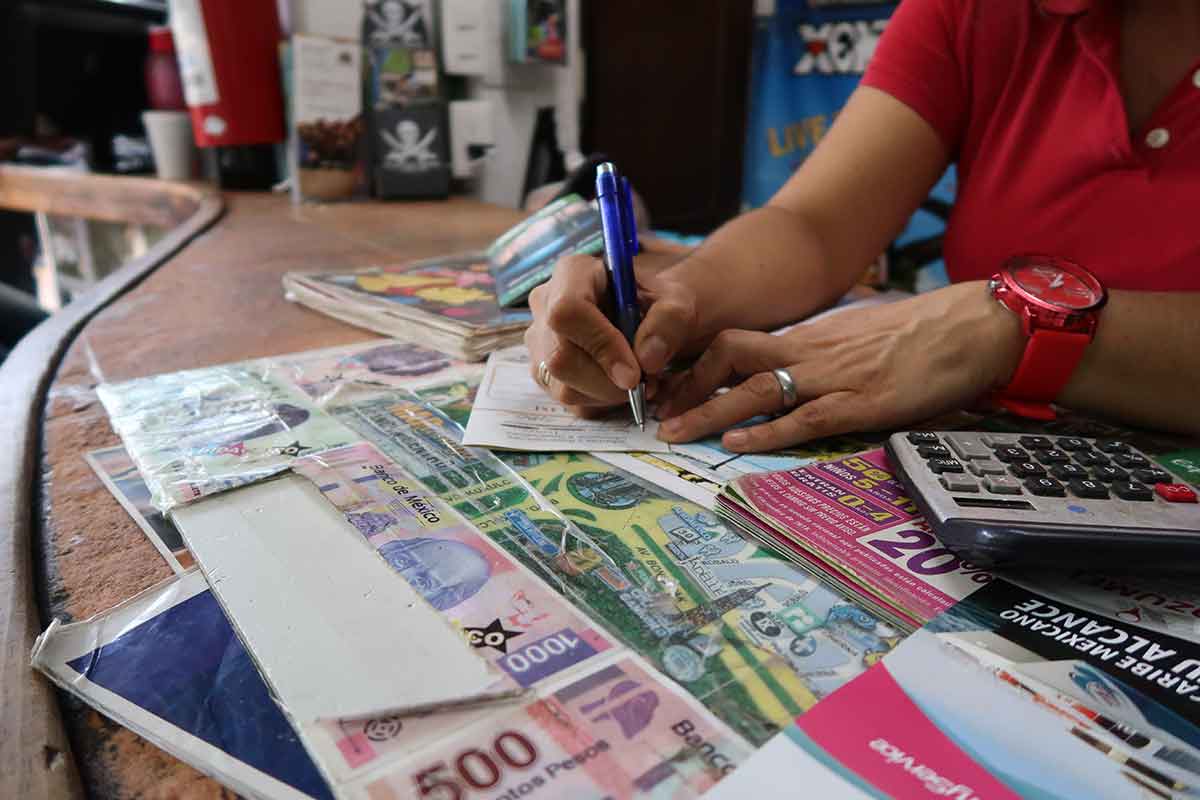 However, you still need to take certain precautions. When it comes to taxis, for example, this is where you are more than likely to get scammed.
No matter whether you'll be visiting the Mayan city of Chacchoben or chilling on a private beach in Mahahual you'll want to understand what to expect at different points throughout your visit, so keep reading.
One thing you'll notice is that people are super friendly in Costa Maya and it is true that they want the town to have a good reputation, but as a foreign traveler, you always need to watch your back and your pocket.
Safety Facts About Costa Maya, Mexico
Unfortunately, I couldn't find much information regarding Costa Maya's crime rate. However, based on the accounts of tourists who have been there and spent time in town, safety in Costa Maya is not a huge concern.
The increasing dangers within the Yucatan/Quintana Roo regions are road-related. Bear this in mind if you plan to hire a car as increased traffic in this area has seen more accidents and crashes occur.
Due to Hurricane Dean in August 2007 the port sustained heavy damage including the dock where the cruise ships arrive.
During the months of September-October Costa Maya faces the risk of hurricanes so always bear this in mind before booking a trip.
Walking from Costa Maya port to the town of Mahahual is not advisable since the road between the two is very unstable.
Taking basic precautions is always encouraged, especially at night. However, there aren't any major concerns to keep in mind.
If you want to visit popular places such as Bacalar from Costa Maya be sure to book your trip in advance and ensure the tour company you choose has a good reputation, use official taxis, and stay safe overall.
Is Costa Maya Safe to Travel Alone?
Safety in Costa Maya is such that you can visit alone. However, if it's your first time traveling alone you can read more about what you can expect.
In a place like Costa Maya, many travelers arrive in groups (think large families and romantic couples) but that doesn't mean that you have to.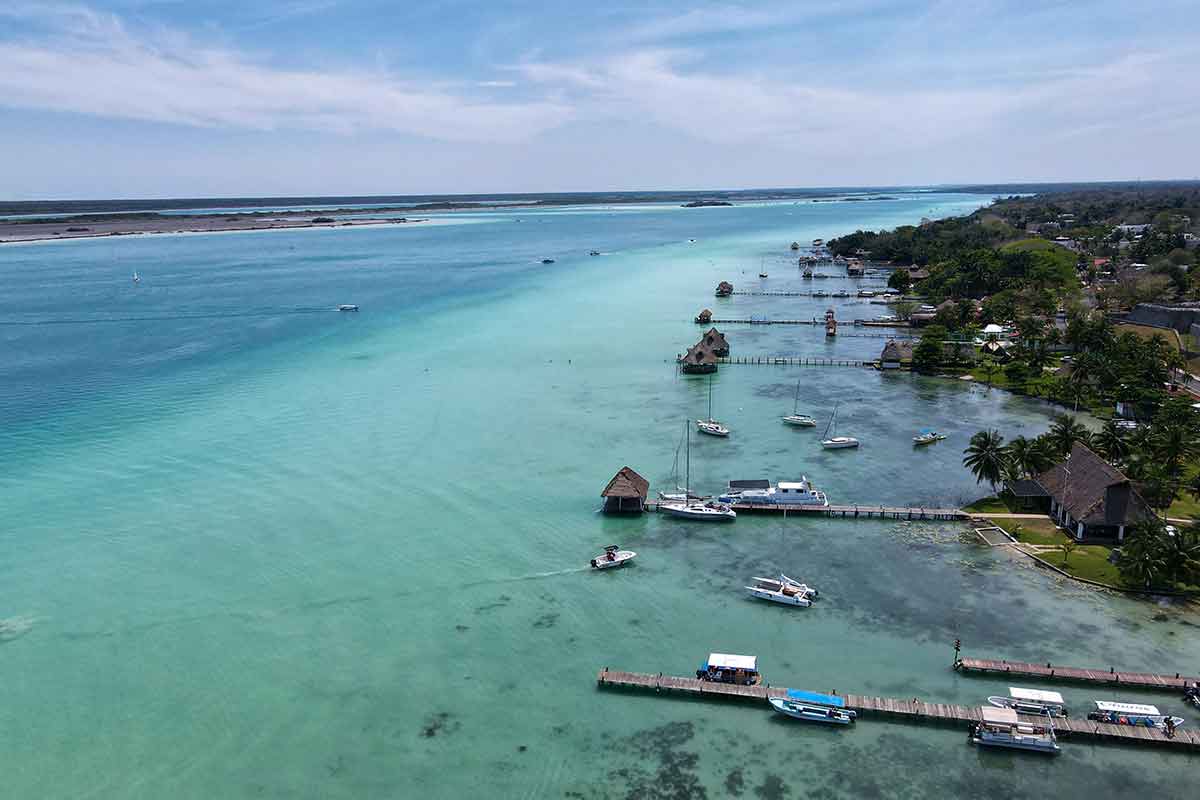 However, being alone can make you more vulnerable, especially if you're a solo female traveler. But that obviously doesn't mean that you shouldn't travel alone, it just means you need to be extra cautious at all times.
Do your due diligence, prepare your trip well, always pick reputable tour companies and follow travel safety advice. Share your itinerary with a loved one back home and keep them updated during your trip.
Also, know that when doing traveling in this region you must be aware of a new set of dangers that are not always associated with crime.
Been prepared for things in nature will help you to survive many common ailments. This could include carrying items such as a first-aid kit, some mosquito spray and a dry bag, or a long-sleeved hoodie to wear at night.
Is Costa Maya Safe at Night?
As a general rule, walking around at night in Mexico is not recommended unless you're in a group and stick to crowded, well-lit areas.
Some cities are more dangerous than others, and they should be avoided at night, but even if it's moderately safe, you need to be careful.
Costa Maya is safe at night for the most part but you need to be sensible. If you're traveling alone, take taxis instead of walking in the dark. Stick to popular tourist spots and hang with familiar groups whenever possible.
Backpacking Costa Maya Safety
If you plan on backpacking in Costa Maya, the best way to stay safe is to book your stay in the safest areas and find hotel or hostel that suits you.
When it comes to exploring, I recommend you book excursions with local tour operators. Just make sure those tour operators have good reviews to avoid scams. Check out Hostal Jardin if you'll be staying here on a budget.
Traveling within Costa Maya is easy for most visitors. You can use official taxis, golf cars or shuttle buses. You can also walk places when they're within walking distance; you'll be very safe during the day.
Backpackers can easily focus their trip on Puerto Costa Maya, which offers a variety of experiences. You'll find lovely beaches where you can snorkel, go scuba diving, catamaran sailing or jet skiing, and more.
Additionally, there are Mayan ruins close by, such as Chacchoben, and plenty of other activities that you can do without breaking the bank.
Costa Maya: Travel Safety Tips
Though safety in Costa Maya is not a huge concern, it's important to follow travel safety tips. To help with that, I'll list things to keep in mind.
⤵️ Follow these basic safety tips for the Costa Maya below:
There are a few roads without sidewalks in Costa Maya, avoid walking on them, and, if you do, be very careful.
Never surrender your passport and/or give any cash to police officers or port officials. Aim to carry a travel document organizer so you can keep all your travel papers together in one place.
Taxi hawkers are the biggest scammers in Costa Maya they take your money and put you in a cab with the promise of luxury beach club access. Never pay upfront for a service that's not an official company.
Avoid the hurricane season (September to October) as it can make the weather very unpredictable and disrupt local services.
See this list of hotels in Costa Maya for ideas on where to stay
Be very careful when walking around at night, especially if you're on your own. Ask hotel official on places to avoid walking.
Always be aware of your surroundings when you're out and about.
Check out some of these hostels in Mahahual if you're arriving here on a budget or would like to save money.
Stick to crowded, tourist areas and aim to dress so you blend in.
Read up about Mexicans traditions and aim to leave the lazy and constant danger assumptions at home.
Don't forget to use sunscreen to protect your skin from the sun's harmful UV rays. Sunstroke can last 2 to 3 days and ruin your trip.
Keep your belongings on you and avoid carrying unnecessary valuables. Especially when on day tours.
Follow these tips and they should help you stay safer. Overall, practice common sense and if something doesn't feel right in your gut, listen to that. It's always best to err on the side of caution.
How to Get to Costa Maya from Cancun
If you're going to be traveling to Costa Maya from Cancun, you'll be happy to know that there are a few different options to consider.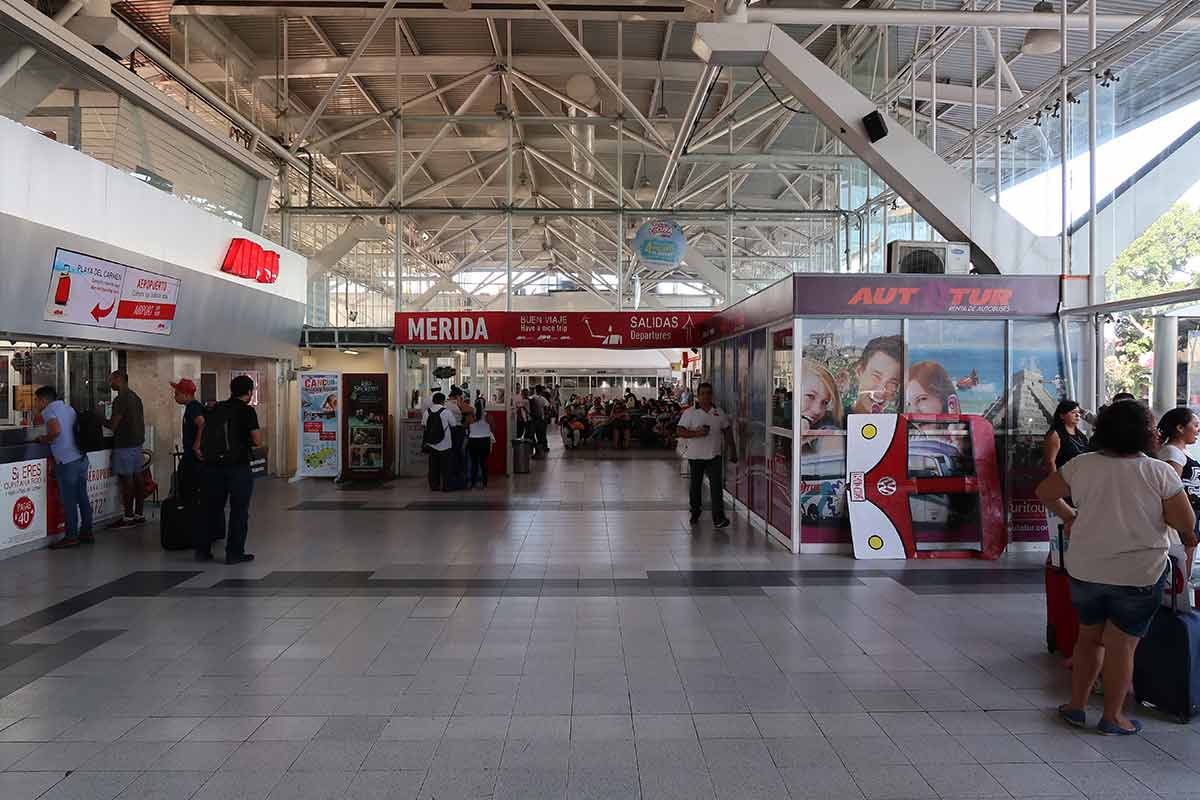 The cheapest option is by taking a bus, which can cost anywhere between $9 and $30 or a bit more, depending on the company and route. The trip will take a little over 6 hours, so keep that in mind.
It's important to know that there is no direct bus from Costa Maya to Cancun, so expect transfers. You can even take a bus and then a shuttle, but this is the most expensive option, costing up to $235. Alternatively, you could choose rent a car and drive there yourself for more flexibility.
Car rental can cost between $35 and $55, and it will take you around 5 and a half or 6 hours. If you can spend a little more, you can get to Costa Maya by shuttle, which can cost up to $70.
Got Travel Insurance for Mexico?

Designed by travelers, for travelers, World Nomads covers more than 150 adventure sports and activities so you can explore your boundaries.
Is Costa Maya Safe? Final Words
So, all in all, yes! Costa Maya is relatively safe to visit and this lovely region is full of natural beauty and exciting activities. Of course, you should take precautions, especially as a solo traveler.
Overall, there isn't much to worry about! Most tourists who have already visited report having a good time, especially at the Costa Maya Port.
Are you ready for your vacation? Learn about even more safe cities in Mexico to visit, some of which are located in the same region as Cancun.
📌 Like this article? Pin it…
Did this guide help you to get advice about visiting Costa Maya?
💬 Leave a positive comment or lets start a conversation below!
---
"Dear friend! Some links in this post contain affiliate links. Meaning, if you click through and make a purchase, book a hostel or sign up for a tour, I may earn a small commission at no additional cost to you. Your support means a lot and helps me to keep traveling and maintaining the quality of this site for you."