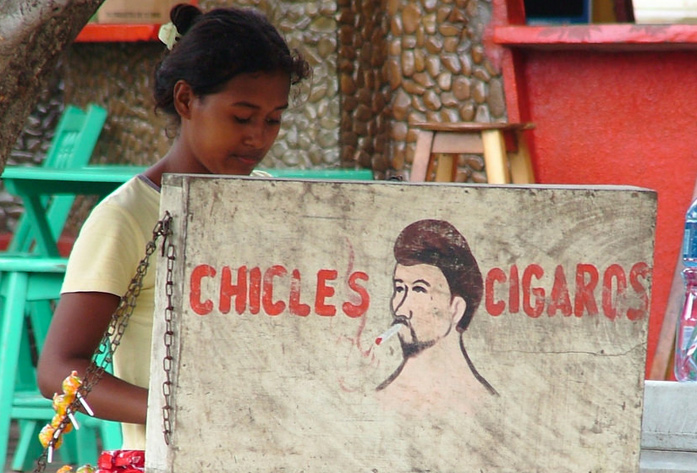 Are you thinking of doing a Nicaragua cigar tour on your travels?
My debut arrival in Nicaragua began with Estelí, a quiet city in the north of Nicaragua close to the Honduran border.
Backpacking in Central America is popular, especially in Nicaragua where tourism has become rife among backpackers.
Before I created this Nicaragua travel blog, I had no idea that I would end up backpacking in Central America or ending up doing a cigar tour.
Nicaragua Cigar Tour
My route started from Mexico down to Costa Rica. Finding the confidence to travel solo in Central America was something I had to do.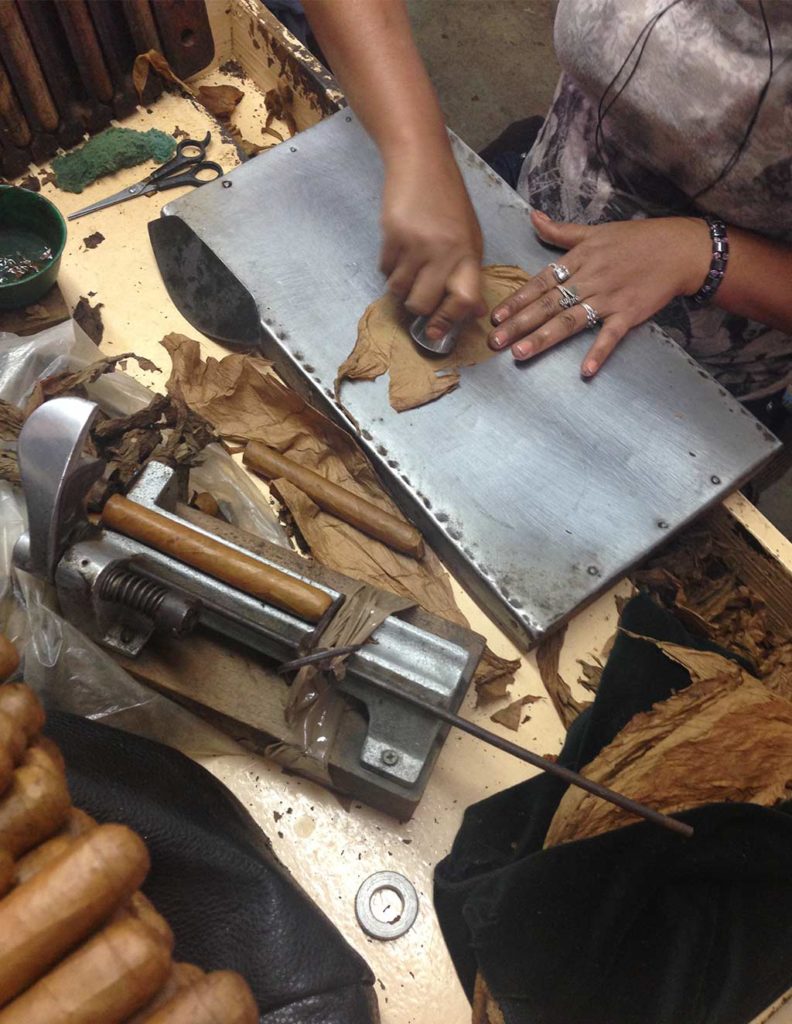 Although Estelí is a great place to do a cigar tour in Nicaragua; you'll be surprised to know that most cigar factories don't offer tours.
In Estelí, there are few organized tours you can find on offer.
I stayed at Hostal Luna, which happens to be linked to a coffee shop named Cafe Luz. If you go there, just ask them about the cigar tour.
You'll get to see the full production of a cigar from start to finish. They will even let you try some of the cigars at the end of the tour.
What is a Cigar Tour?
I'd go as far as to say that having the chance to do a cigar tour is a once-in-a-lifetime experience. If you're ever in Nicaragua, don't miss out.
---
---
A cigar factory tour in Nicaragua may be the only chance you'll ever get to learn the meticulous process of handmade cigars.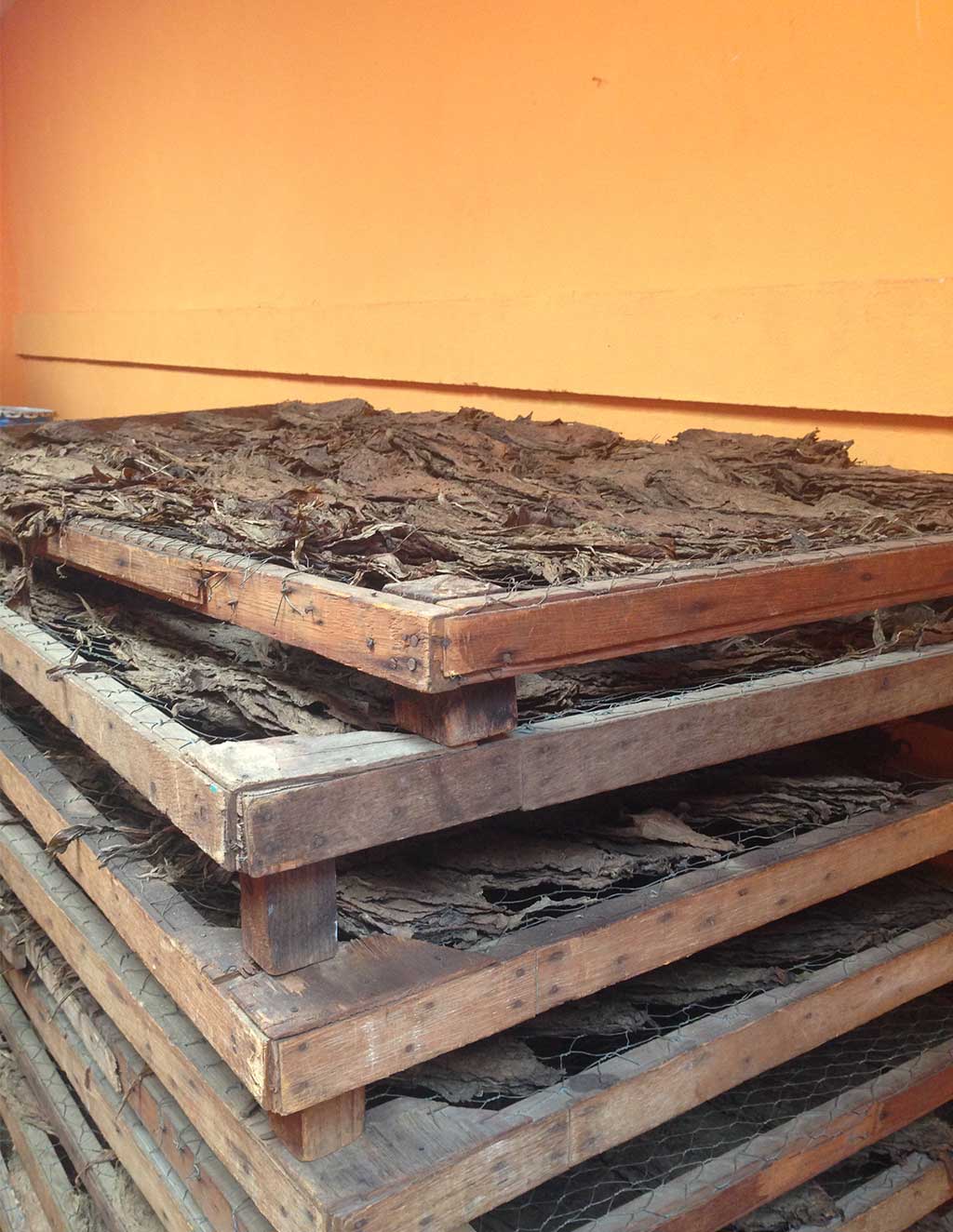 We're talking about the old-fashioned way, watching cigars been handcrafted by skilled workers. Nicaragua is already famous for its cigars throughout Central America.
On a Nicaragua cigar tour, you get to see all the pre-production processes. How they sort, select, dry the leaves as well as the detailed craft of rolling, shaping, and packing the cigar.
Be sure to get your lungs ready to try a cigar at the end. I even bought a few to take down to Costa Rica with me.
Experiencing a cigar tour is a must for anybody visiting Estelí.
How Cigars are Made
I saw the full process of how cigars are made, packaged and sold. Estelí is a wonderful place to visit, especially if you are learning Spanish.
You'll find other things to do in Estelí, including visiting one of its many natural areas, such as woods, cloud forest reserves, and waterfalls.
One thing I loved about Estelí was the amount of street art murals.
The whole Estelí region is home to many fine cigar companies. This was a tour of a famous cigar factory called Tabacalera Santiago, which has now been sold to new owners and no longer offers a cigar tour.
This gives you an idea that these cigar tours may not be around forever.
They are very lucrative businesses, and I imagine, most owners in the future would not want people snooping around their factories.
Cigar Production in Nicaragua
Every time I solo travel in Latin America, I try my best to travel lighter, but on this occasion, I must admit, my backpack was full to the brim.
I didn't care, Estelí was the best place for cigars in Nicaragua!
Now Tabacalera Santiago is no longer giving tours. With luck, there are others just as good, and you'll be glad to know that they do still exist.
Here's a list of some of the other cigar factories in Nicaragua:
There are some good specialized tours you can do, and depending on your expertise in the cigar world, they may be of great interest to you?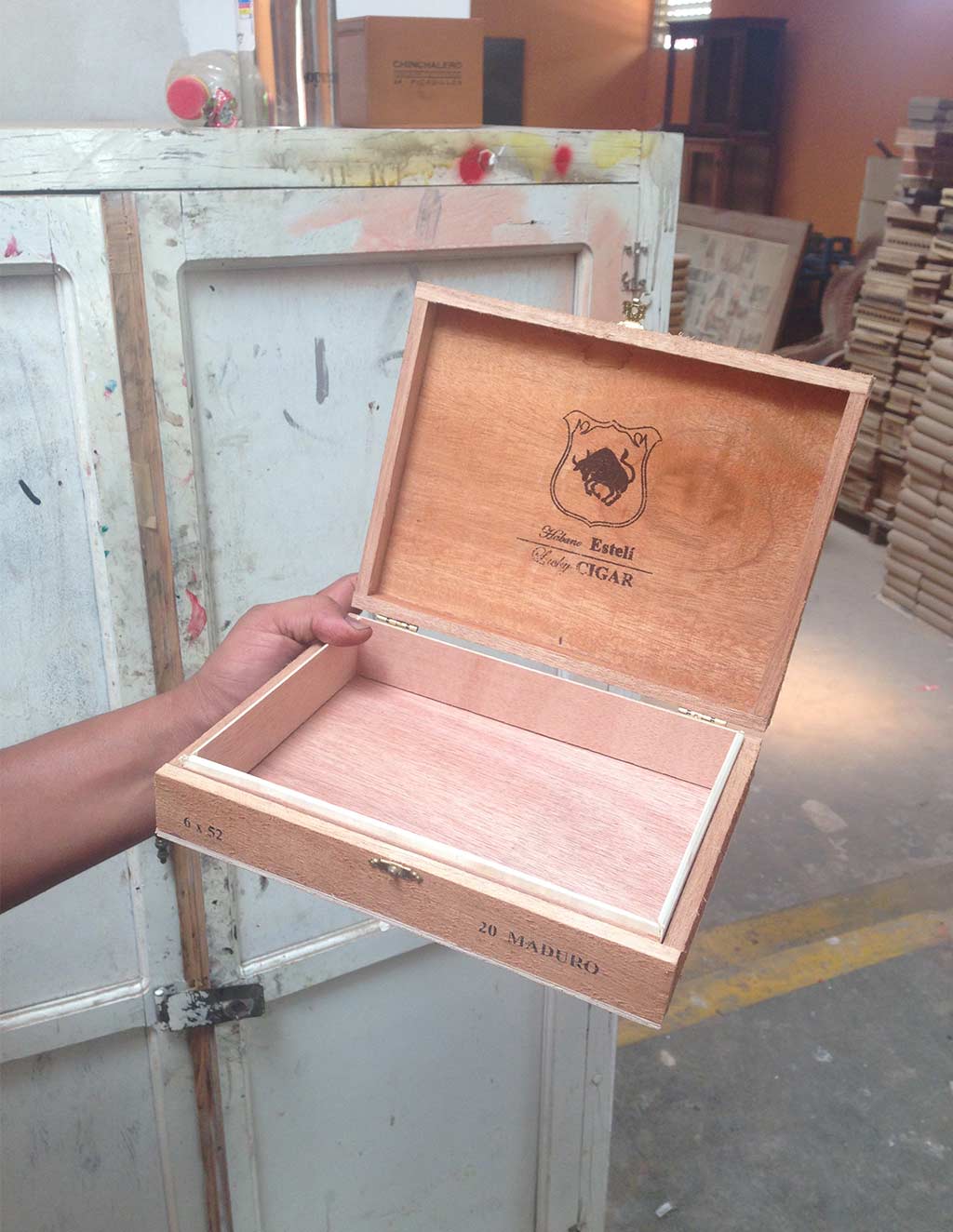 Here's a list of some of the other cigars Factories in Nicaragua:
You'll find that plantation tours are common, but not as interesting for most people. However, each Nicaragua cigar tour is varied.
💡Smart Travel Tip
Plantation tours are generally not given during the rain season, so if you are interested, make sure you do your due diligence before going.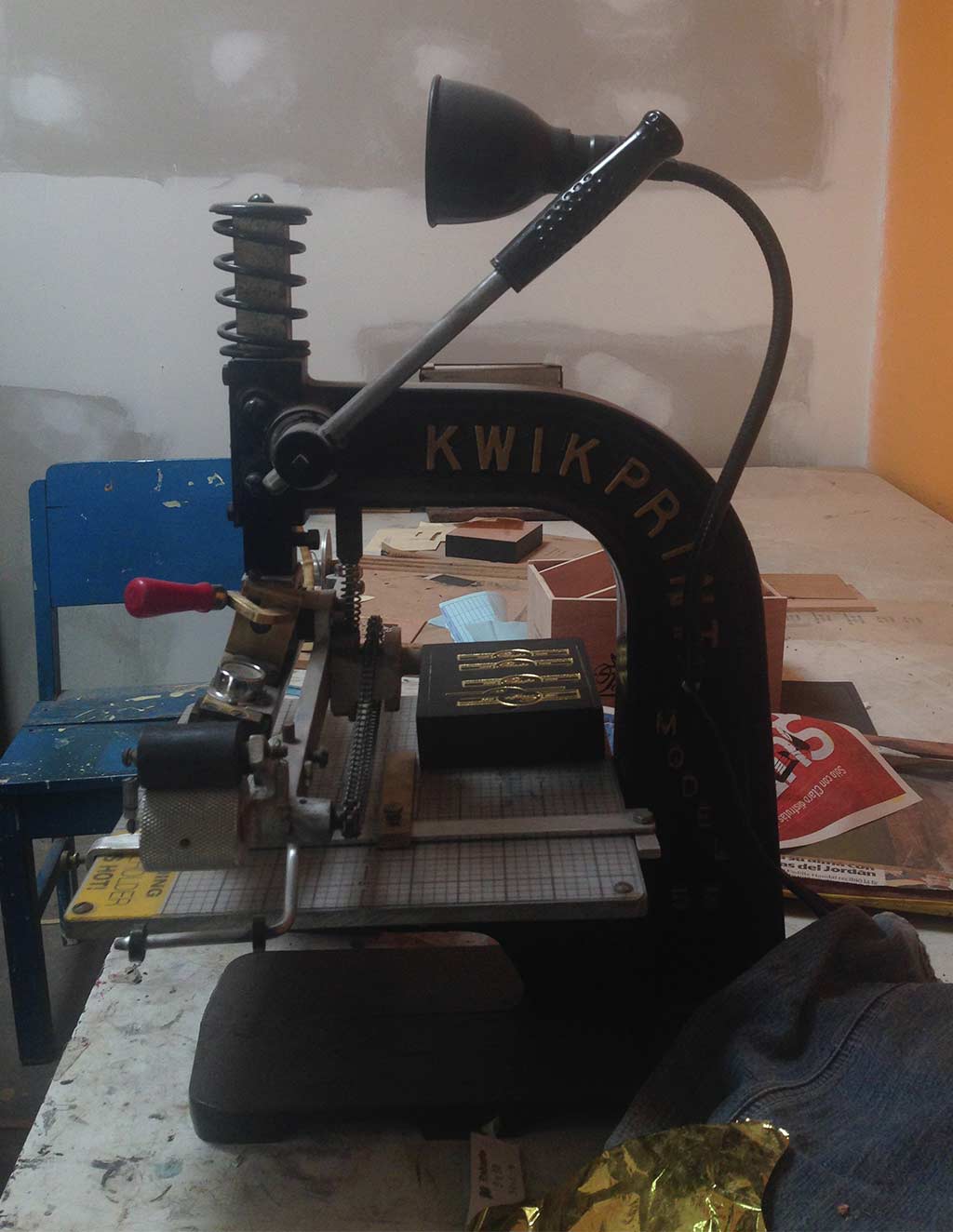 Cigar Box Production
This is the area I began the tour, outside the factory. The rest of the tour, I was taken to a small unit where they make all the cigar boxes.
The tour guide explained to us how all the boxes are used for the different cigar brands all made in the factory.
I traveled to Nicaragua to become fluent in Spanish. Nicaragua is actually one of the cheapest places to learn Spanish in Latin America.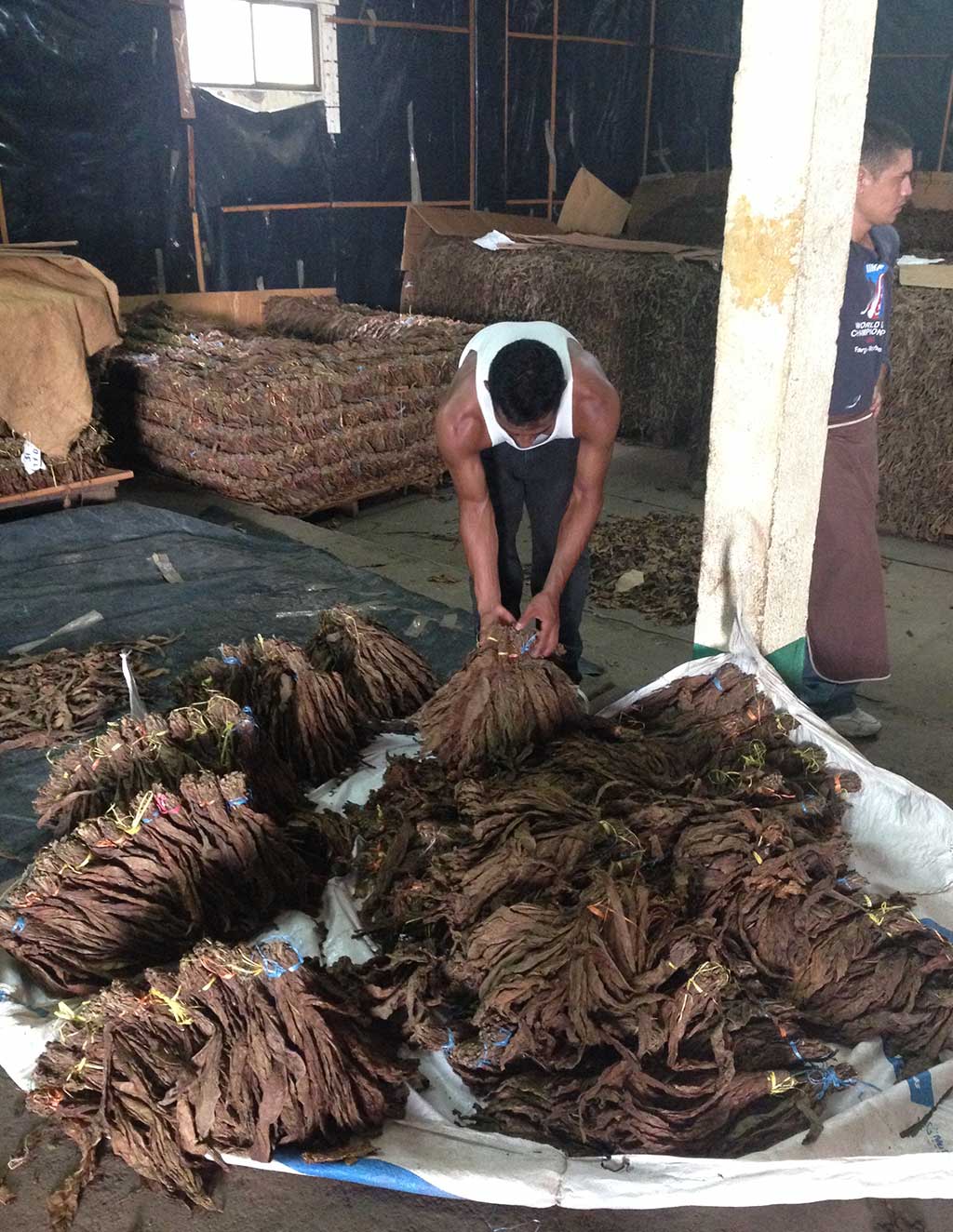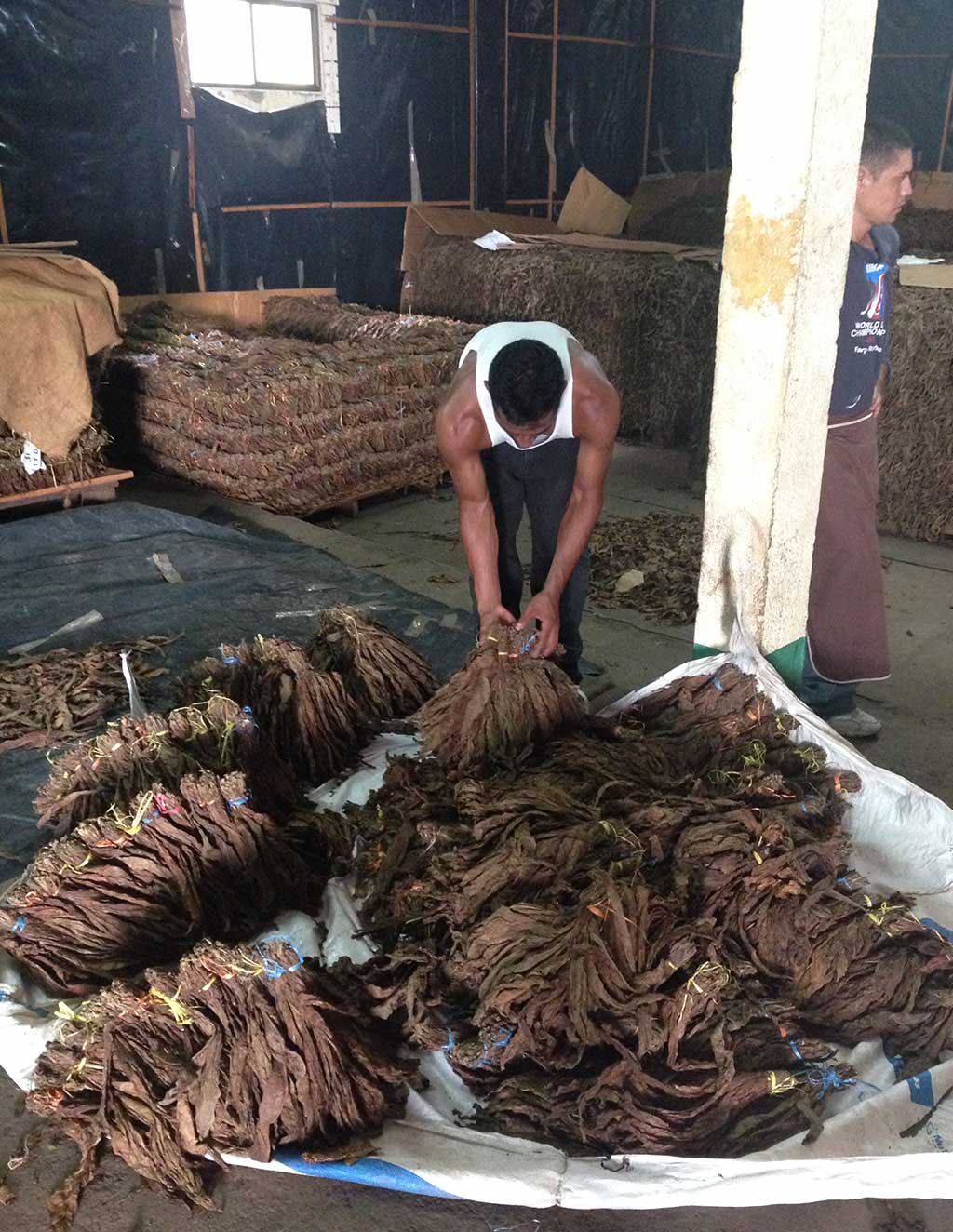 Tobacco Leaf Sorting
This is the most time-consuming process of drying tobacco. The smell inside the room where they hang the leaves was unbearable for me.
I couldn't breathe due to the strength of the fumes and high moisture content in the air.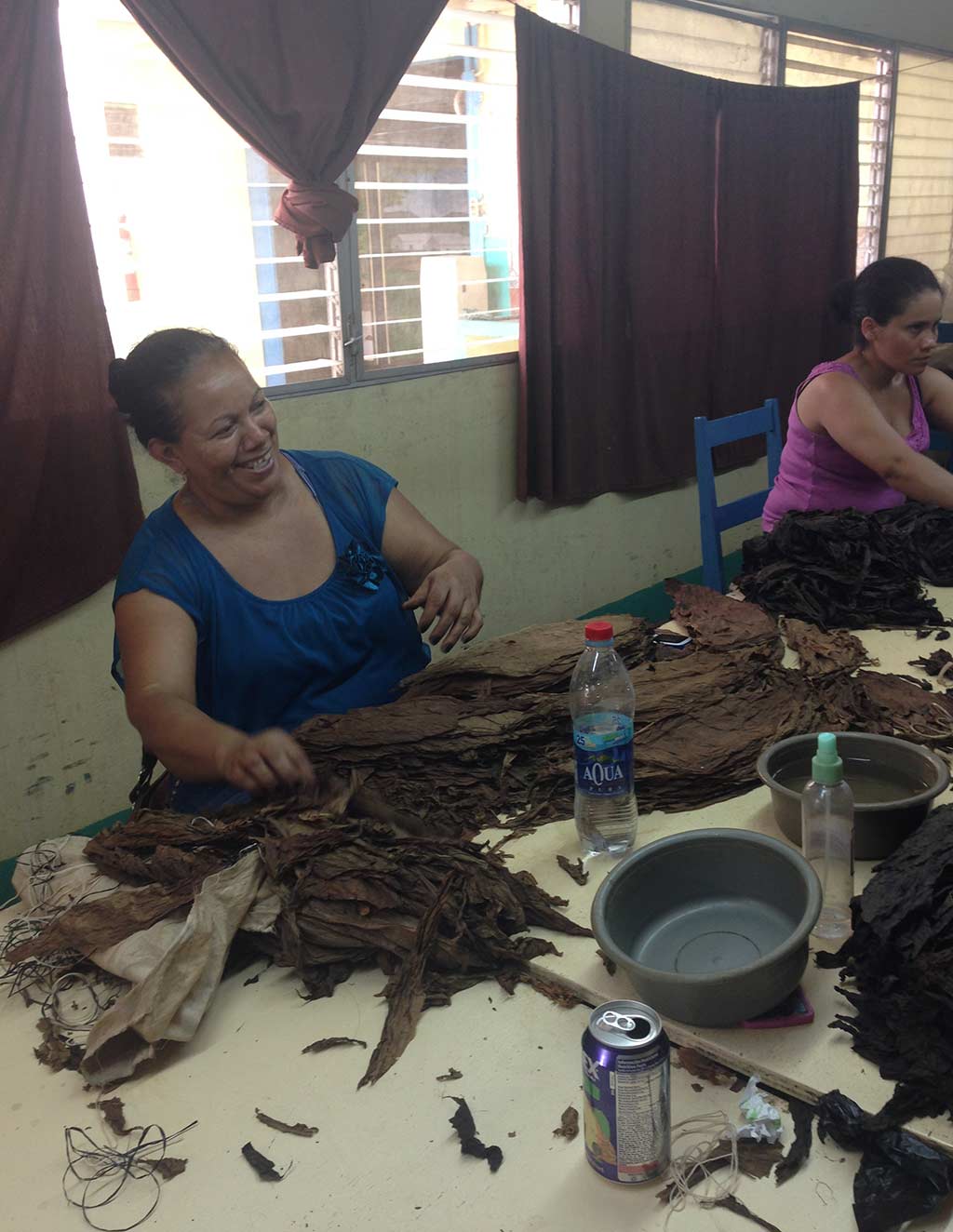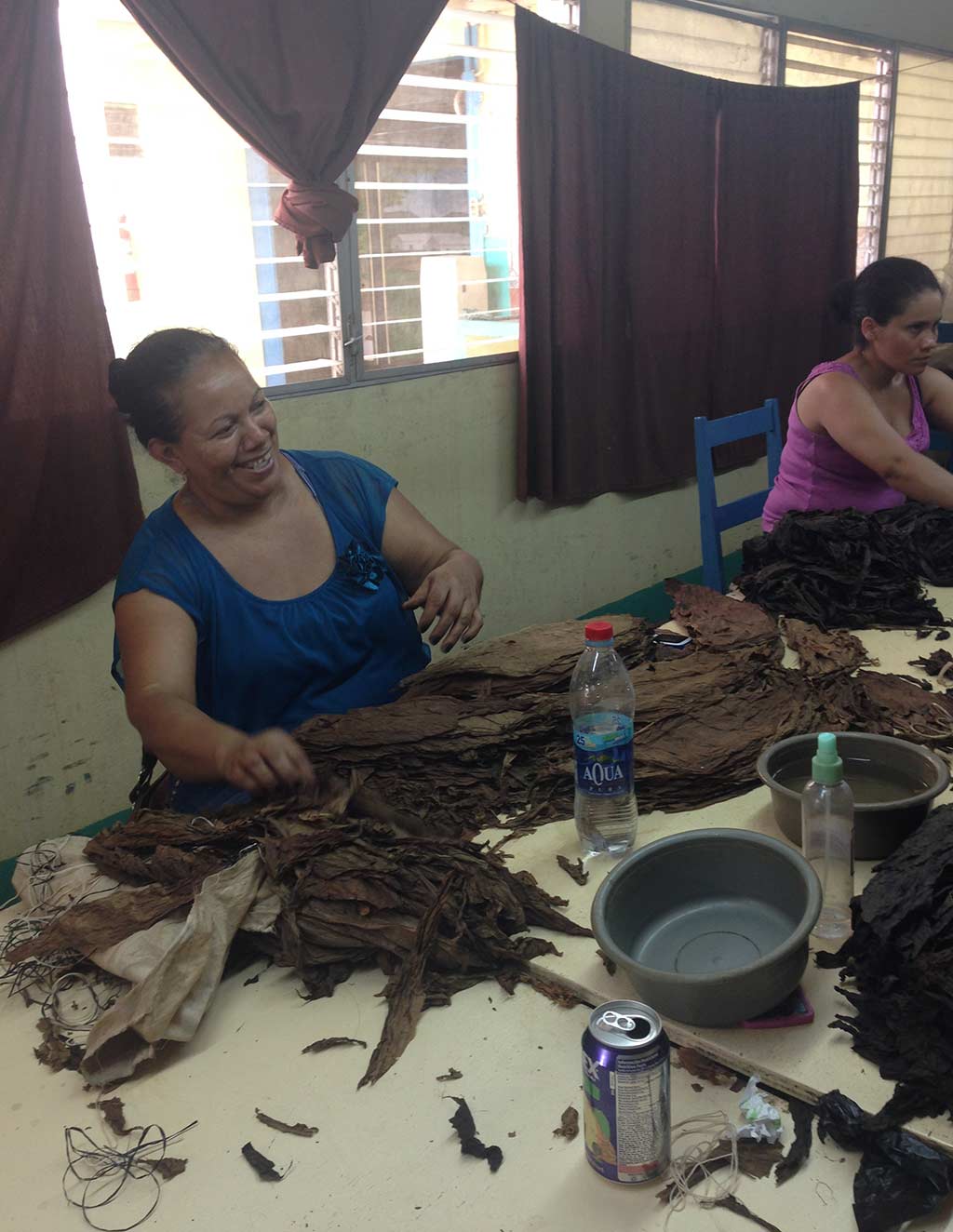 Tobacco Leaf Preparation
Later, I met with some local women who spend their days sorting through the tobacco leaves. The tobacco leaves then get divided into different grades.
Many different cigar brands use this particular factory. Depending on the brand of cigar, the women will use a higher or lower quality grade of tobacco.
💡Smart Travel Tip
Ask in Café Luz about the Nicaragua cigar tour or factory tours. You'll get info on the factories and the people who'll give you guided tours.
Tours run every day except weekends and holidays.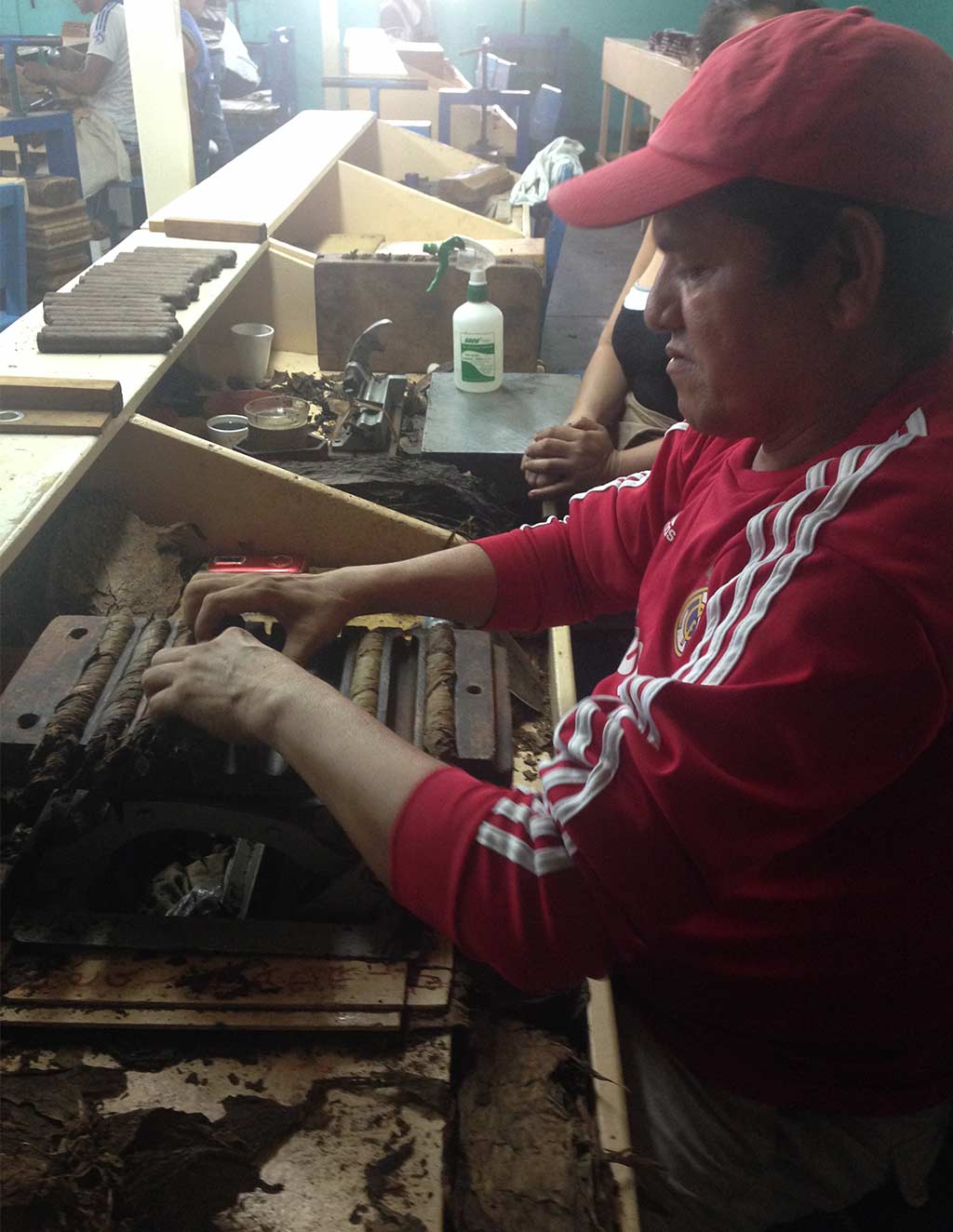 Tobacco Leaf Rolling
Local Nicaraguan men and women roll hand-picked tobacco leaves.
Workers at the factory then put all the tobacco leaves into a cylindrical box to hold the shape before the final leaf layer gets applied.
Each cigar then gets sealed before it goes into storage.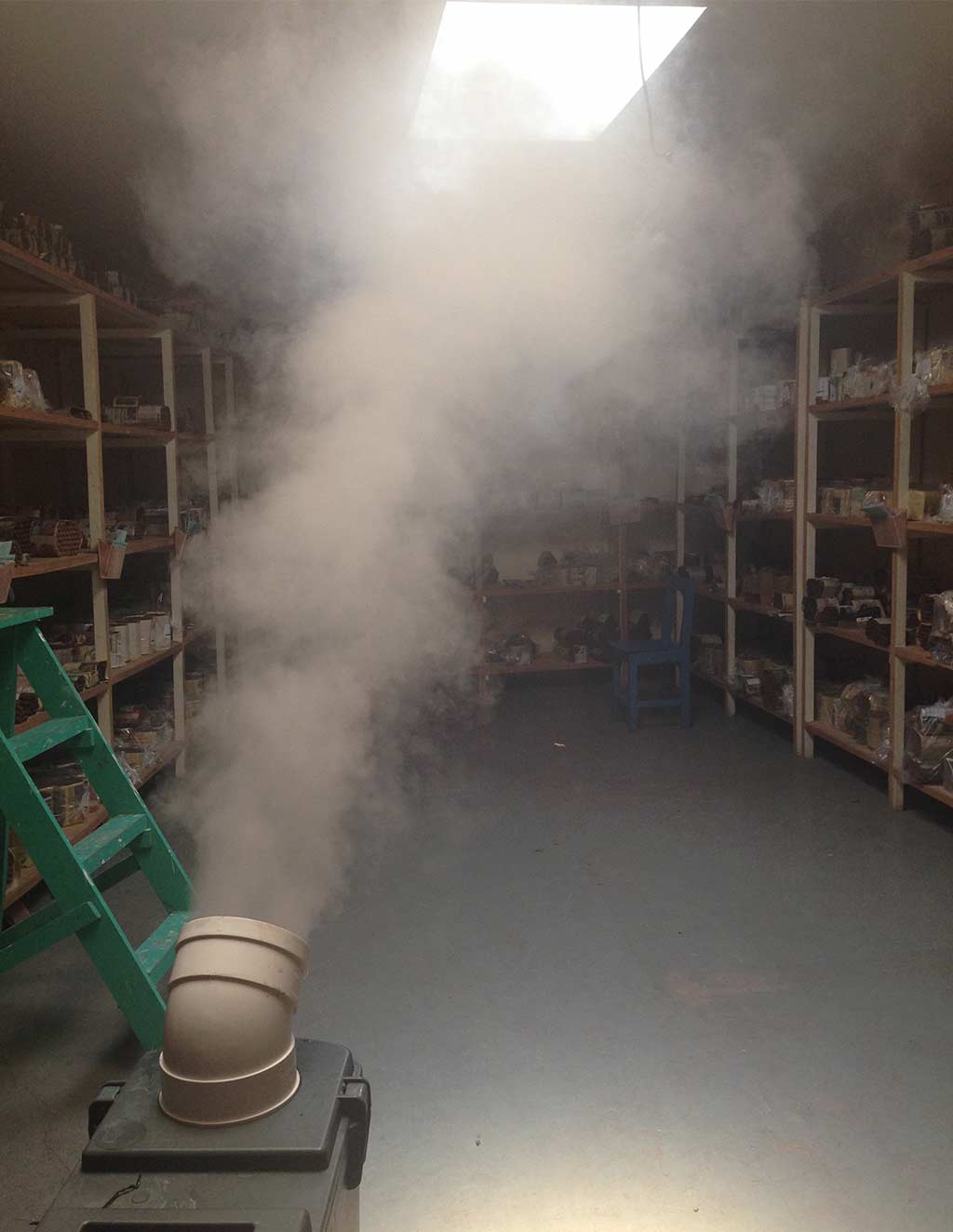 Esteli Travel Tips
Below, I'm going to list some of my best travel tips for Esteli, Nicaragua.
Whenever I can, I will note down little tips, tricks, and hacks that I feel can really enhance your experience, save you money, or help you gain new insights and knowledge on a particular place or country.
Got Travel Insurance for Nicaragua?

Designed by travelers, for travelers, World Nomads covers more than 150 adventure sports and activities so you can explore your boundaries.
Cigar Storage
Storage is a crucial part of cigar production and distribution. The cigar must be in a healthy condition when it arrives with its aficionado.
Did you know a cigar that is too dry or too moist is undesirable?
Workers gather all the cigars, which then get stored in a separate room with a humidifier to preserve the freshness of the cigar. This is a very important part of the process.
Nicaragua Cigar Tour
I hope you enjoyed reading this post, see my guide to backpacking Nicaragua if you need help on planning your trip to Nicaragua.
📌 Like this article? Pin it…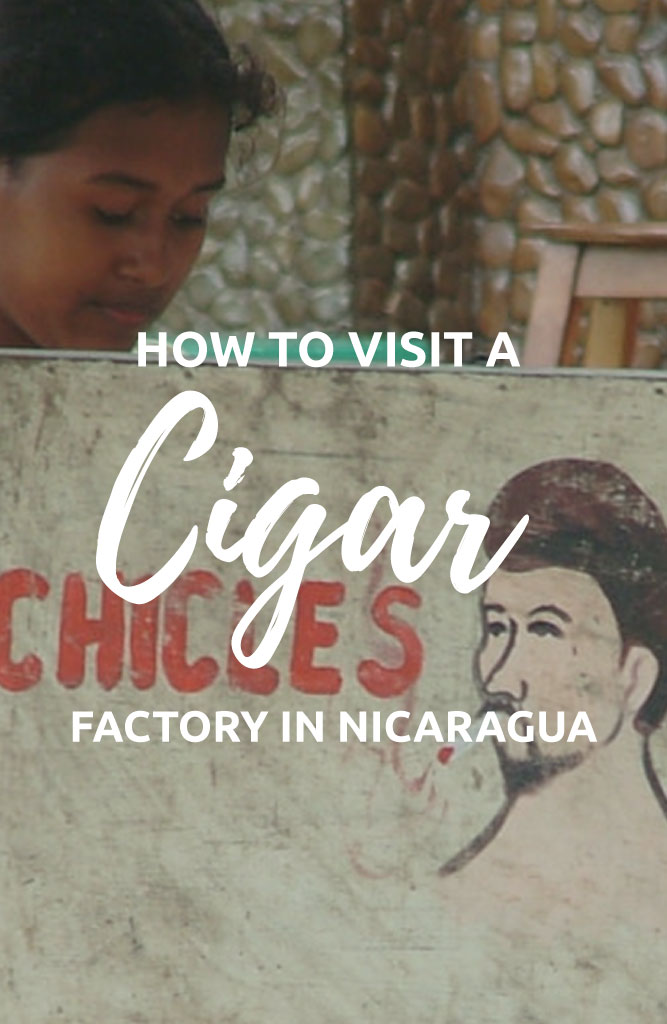 Missing something? Got tips, tricks & advice we can learn from?
💬 Leave a nice comment or let's start a conversation below!
---
"Dear friend! Some links in this post contain affiliate links. Meaning, if you click through and make a purchase, book a hostel or sign up for a tour, I may earn a small commission at no additional cost to you. Your support means a lot and helps me to keep traveling and maintaining the quality of this site for you."