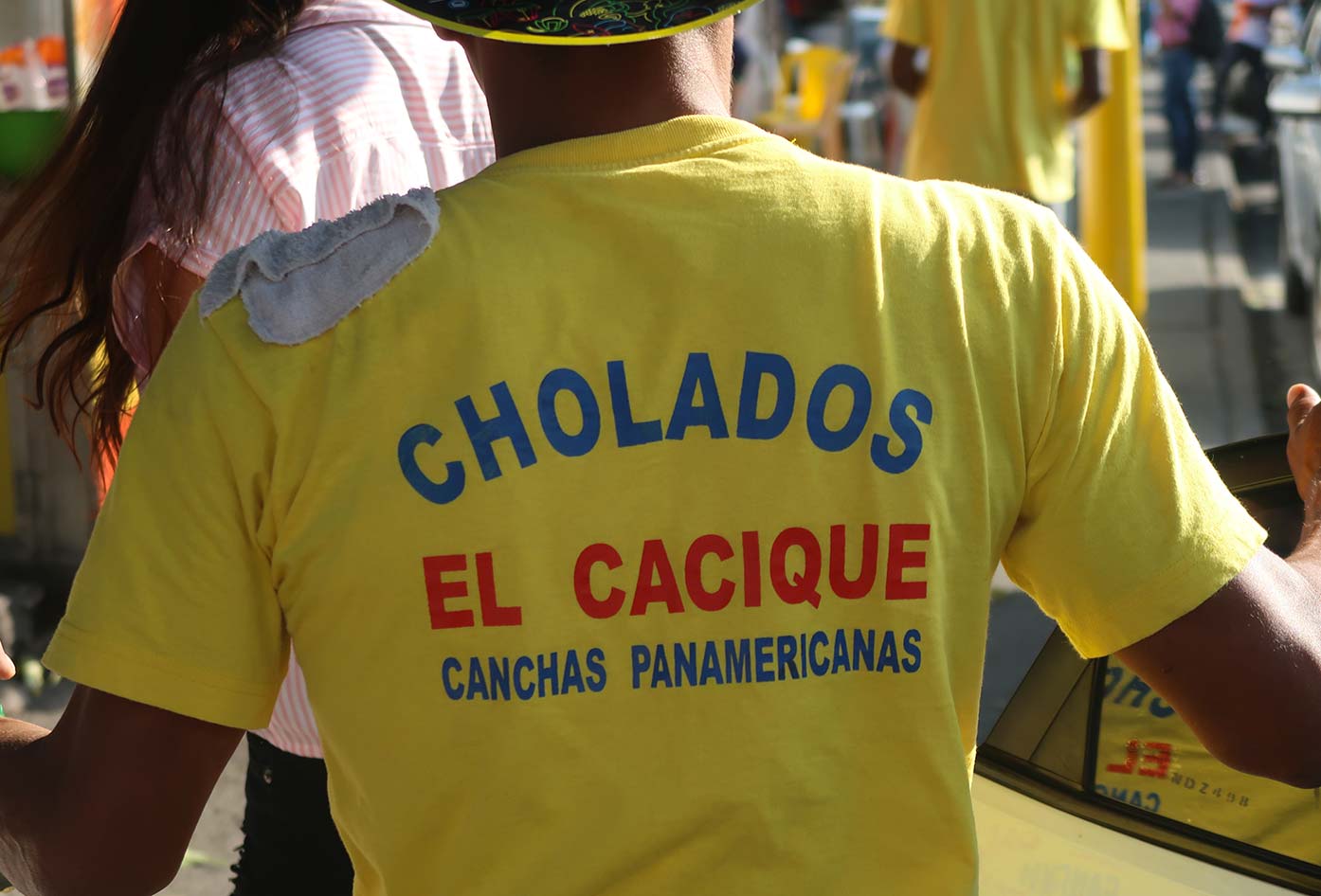 Do you need some help getting from Medellin to Cali, Colombia?
Stay with me as we're are going to look at the best way to get to Cali.
Cali is a flat city that you'll find has a very colorful vibe. It's a base to travel from and arrive in other tourist spots in Colombia, such as San Cipriano.
Also, if you like visiting historical towns, Buga is also a location that should be on your list of places to visit in Colombia, if it's not already.
Getting From Medellin to Cali
Now, since you've already got Cali on your radar, let's look at some crucial information that will make your trip from Medellin to Cali smoother.
In Colombia, I try to use public transport. If you don't mind traveling by land and are not too sensitive to motion sickness, it will be a breeze.
Not to mention a great way to see more of the diverse landscapes Colombia has to offer.
Medellin to Cali Map
You'll need to get to the bus terminal in the south of the city. Let's look at the journey on the map below.
If you are staying in El Poblado, you can easily get a taxi to the station, which should take around 10 minutes, depending on traffic.
While taking long bus rides in Colombia, always aim to travel as early as possible to avoid disappointment and arriving late in your new destination.
The other option for getting to the bus station is walking from El Poblado, but safer if you get a taxi. If you're traveling with a friend the price of the taxi will be well worth the time and energy spent on the walk.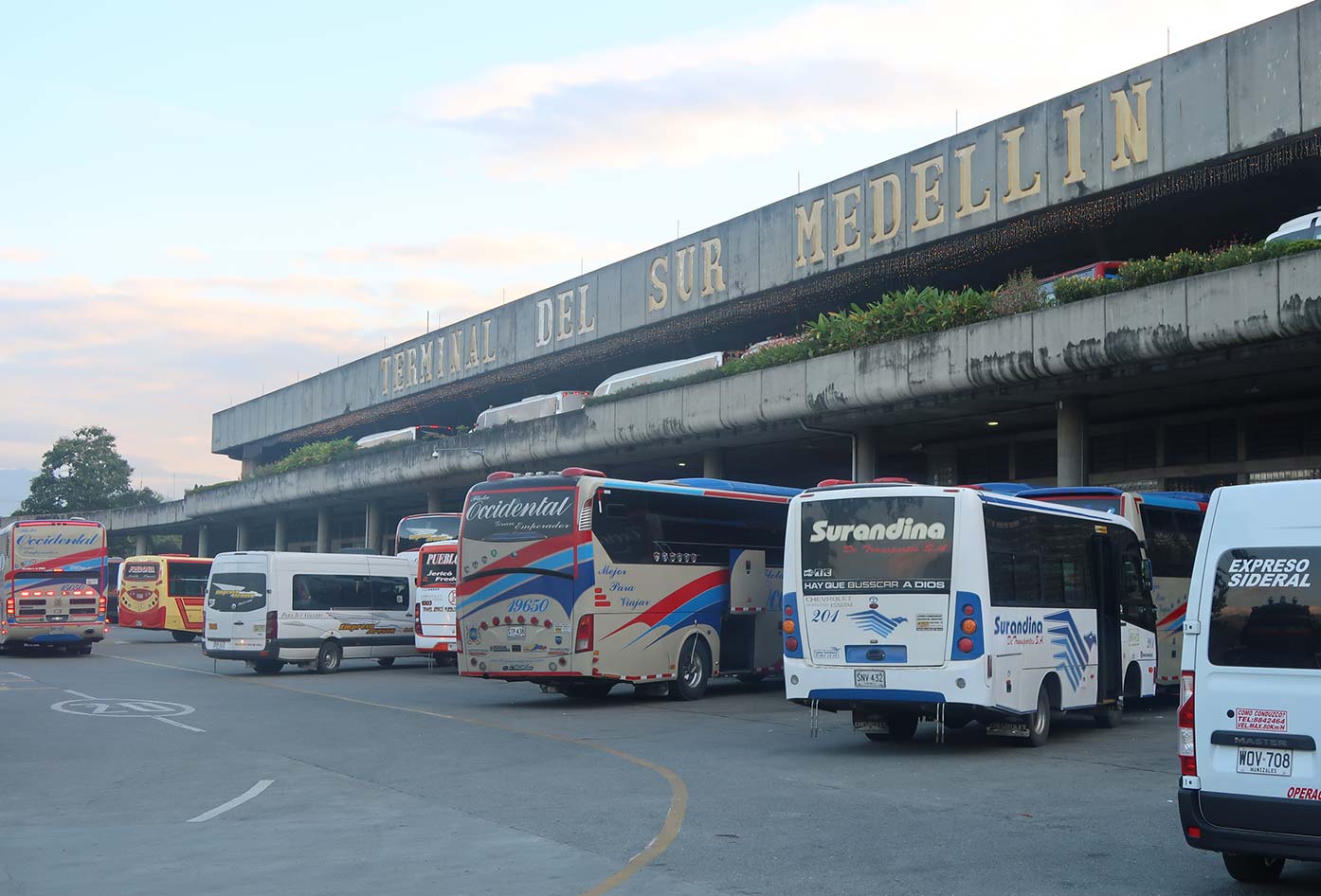 As a taxi driver once said to me in Medellin, 'that's what we're here for!' There's no need to get yourself in a 'hot sweaty mess' before a long journey.
Also, to avoid further potential disappointment; it's worth knowing that you can always book your ticket and reserve your seats online, or phone up the bus company. Here is a great opportunity to practice your Colombian Spanish.
From Medellin to Cali Ticket Advice
If you're taking the same route as I did, which I'm recommending as the best way to get from Medellin to Cali by bus; you'll need to change in Pereira.
Since you are traveling Colombia, this transfer is a great opportunity to get a taste of another Colombian city along the way – if you choose.
However, for now, let me mention some quick tips about your journey to Cali.
Here are some crucial things you'll need to know:
Bolivariano and Flota Occidental are the best on this route
The Journey to Periera is very windy
Expect the ride to get cold due air conditioning
You won't have heaps of room on the bus/shuttle
Not so important but useful things to know:
The bus should make a breakfast/lunch along the way
Always try to pick a seat at the front of the bus
The shuttle may stop to let more people get on
Carry a bottle water to avoid dehydration
When you get to Periera, you'll be free to leave the station, so you could even stay there for the night.
I don't recommend staying in Periera; however, depending on what time you take the bus from Medellin to Pereira, you may have no choice.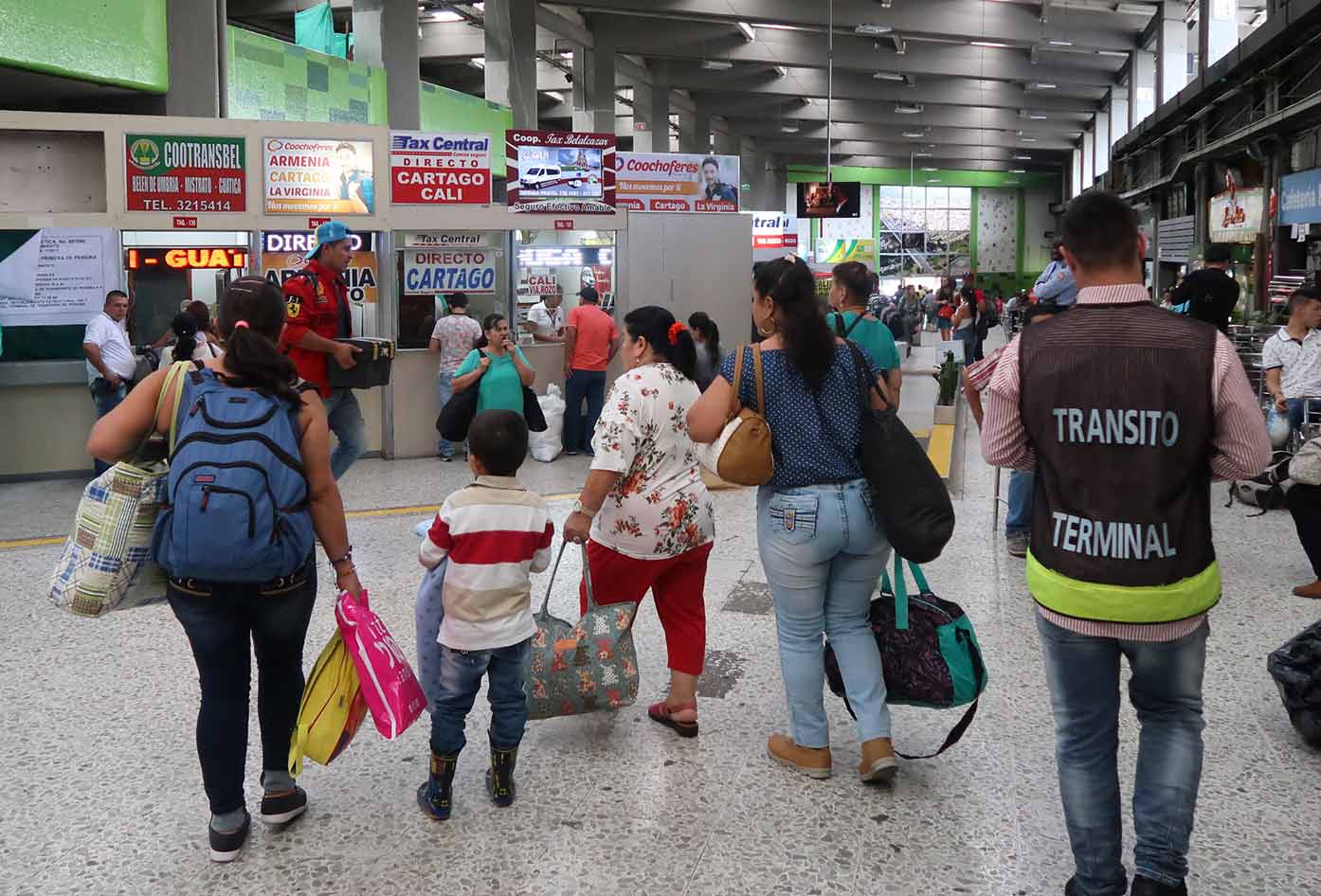 I have stayed in Periera, and other than looking around the city for a few hours, I didn't find much to do, but you can visit the Eje Cafetero from there.
If you are looking for a banging night out, though, Periera is the one. You can find a good selection of bars and clubs in the city.
All being well, you head straight to Cali from Medellin and spend minimum time with the transfer in Pereira.
A wise thing to do is to reserve your hostel or accommodation in Cali before you arrive. It's not necessary, but it will give you a head start in knowing where you need to go when you arrive at the bus terminal in Cali.
Where to Stay in Cali
Have you already sorted your accommodation in Cali? Here are some of the best places to stay in Cali if you are staying overnight.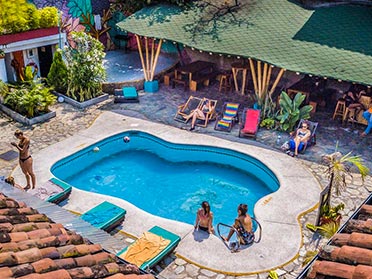 3 reasons to stay here
Super Socialiable
Nice Breakfast
Free Salsa and Spanish Lessons
If you want a centrally located hostel filled with dance and party vibes that provides you with a good and clean room to rest; El Viajero Hostel makes a fine choice!
---
Here's another recommendation for Cali if you were thinking of staying in more of a luxury style hotel, or you feel like a rest from staying in hostels.
So, now you know how to get to Cali from Medellin plus, you've got some ideas on the places to stay. Now let's take a look at some things to do in Cali.
Best Things to do in Cali, Colombia
This is my second time in Cali, so I will give you some of my earned knowledge from my last trip, which I didn't share on Layer Culture.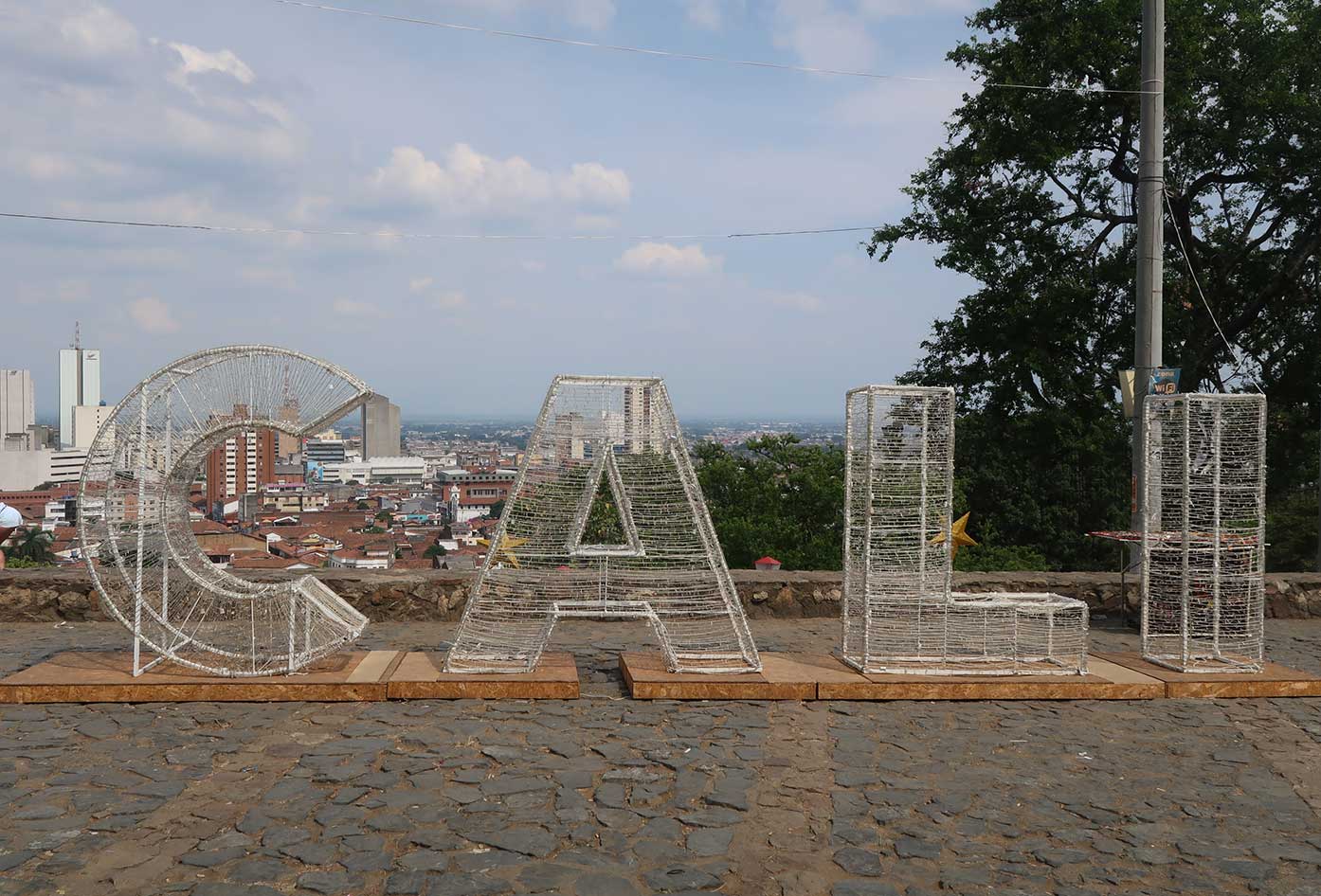 One important factor of this guide is the recommendation. If you know me by now, you know how getting closer to locals and having new cultural experiences is my main motivation for travel.
#1 Make friends with locals
When you arrive in Cali, Colombia, the first thing I recommend you do is to make a friend. I'm not talking about a friend that wants to sell you a hat, no. This is not Cartagena.
One thing I learned about Cali almost immediately is how easy it is to make friends.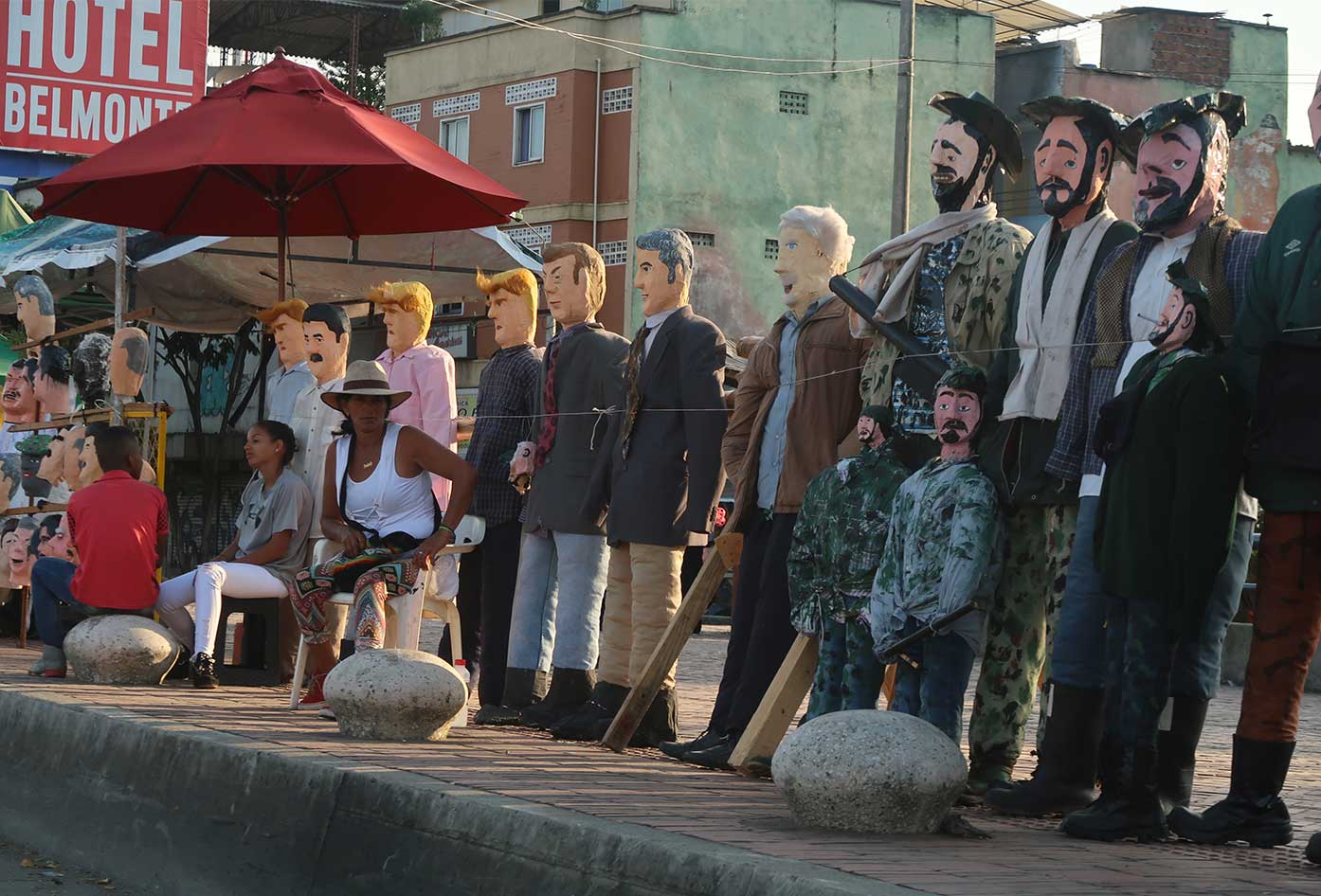 Making friends anywhere in Latin America is an achievement, but in Cali, it's essential. People are so much more approachable than in Medellin.
Especially if you want to learn the best things to do in Cali in a short space of time – you'll be surprised how having a local show you around enhances your visit.
#2 Visit the Iglesia de San Antonio
Whether it's sitting with fellow travelers and chatting or observing the view on a sunny afternoon, this is the spot in Cali.
You'll have to climb a ton of stairs to get here, but hey, that's what makes it worth it. It's more than just exercise, though; this is a Colonial church that oozes history.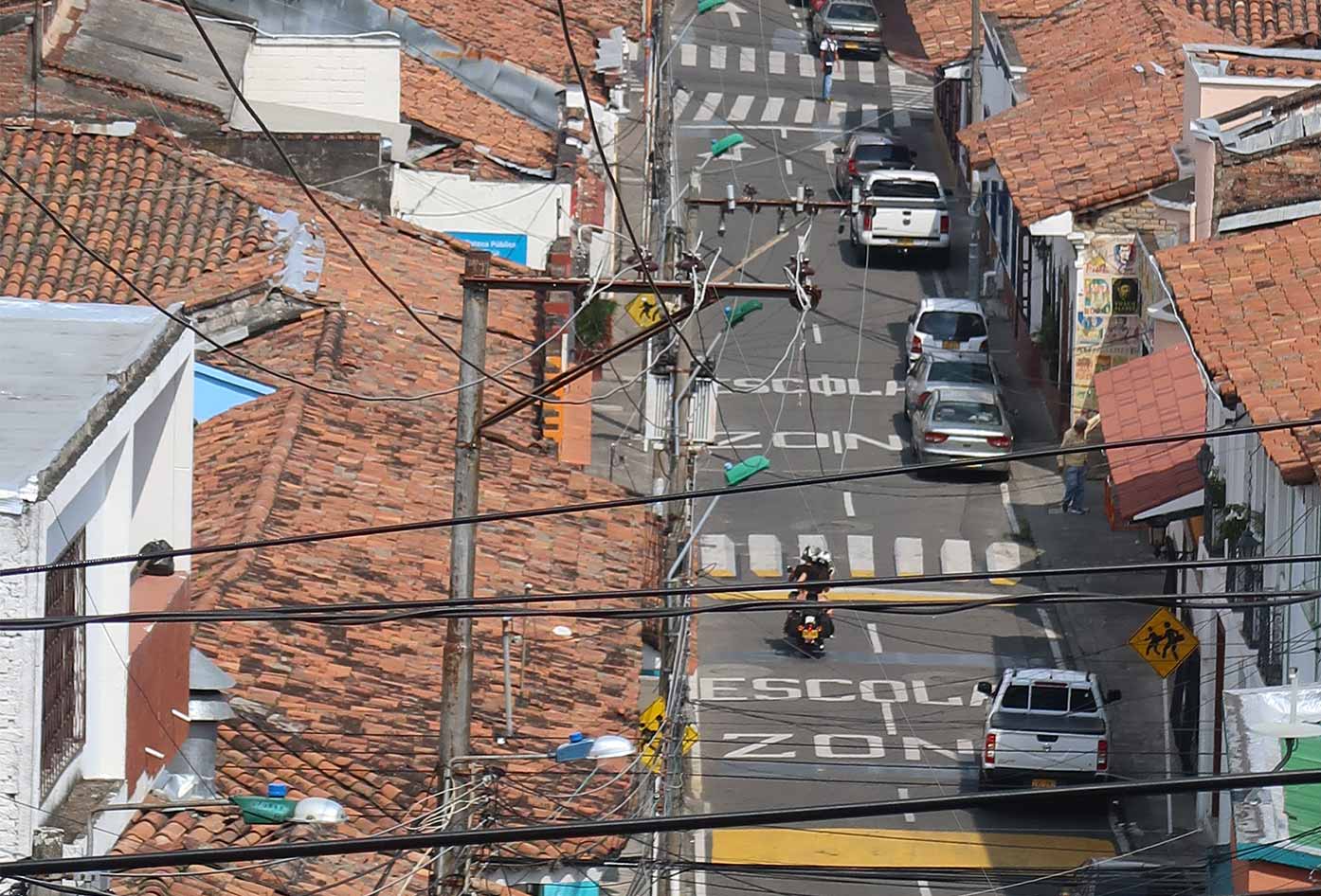 The location is close to some of Cali's best hostels, so at the bottom of the hill, you'll find shops, hotels, restaurants, dance classes, and some good coffee.
This is the oldest church in Cali, so remember to respect the area as many locals come here for obvious reasons.
#3 Try the famous Cholado
You heard this here first; you cannot leave Cali with trying a Cholado! I repeat you cannot leave without one.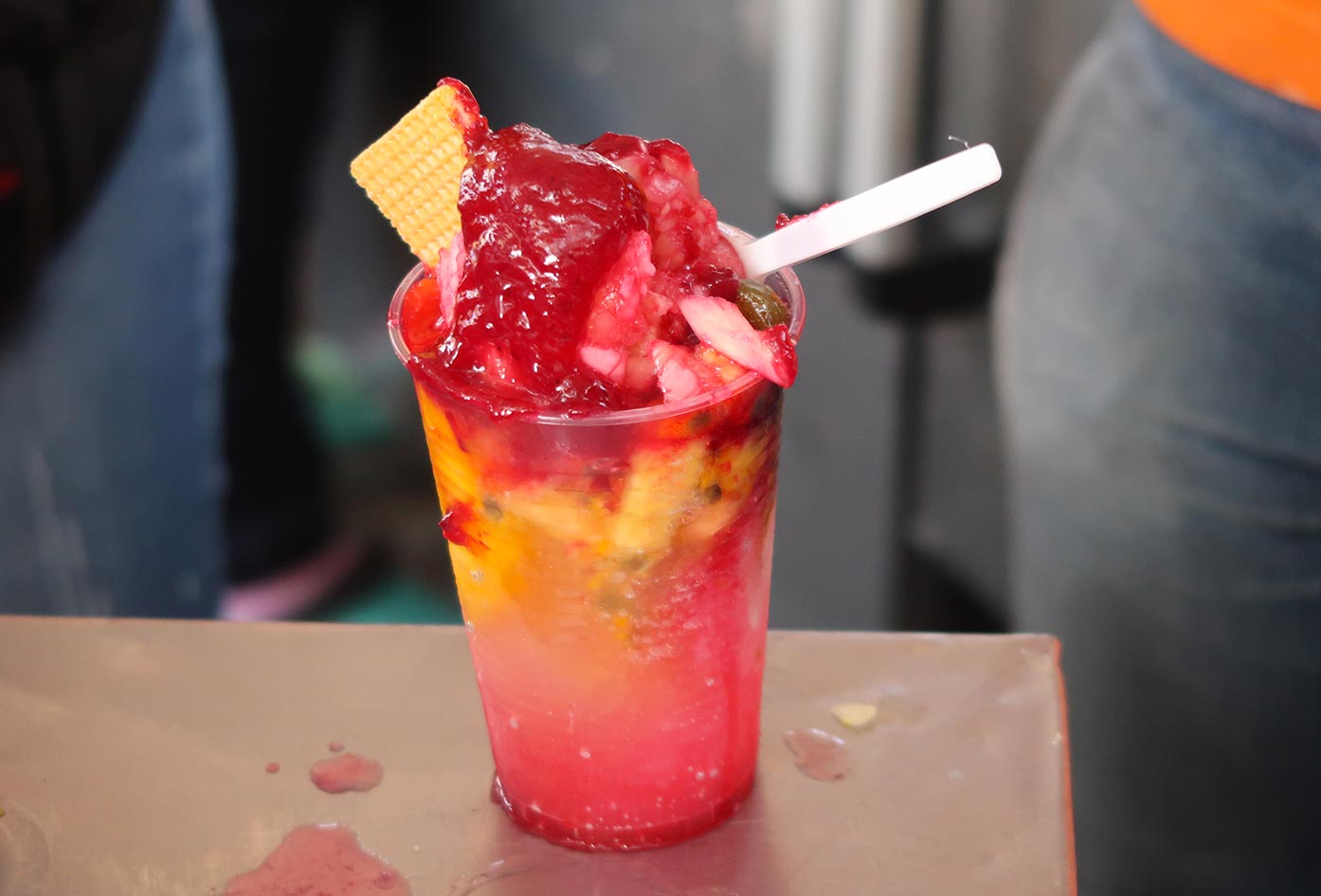 Get yourself down to the Canchas Panamericanas to find the best Cholados in the whole of the city.
Everyone knows this, so don't let me down. Coming here on a blazing hot afternoon to eat Cholado is delicious and very traditional for locals.
A Cholado is a dessert filled with a unique blend of exotic Colombian fruits mixed with ice, condensed milk, and coconut shavings
#4 Get the bus to Buga
Buga is one of Colombia's heritage towns that you can get to from Cali. Actually, it is one of the oldest cities in Colombia.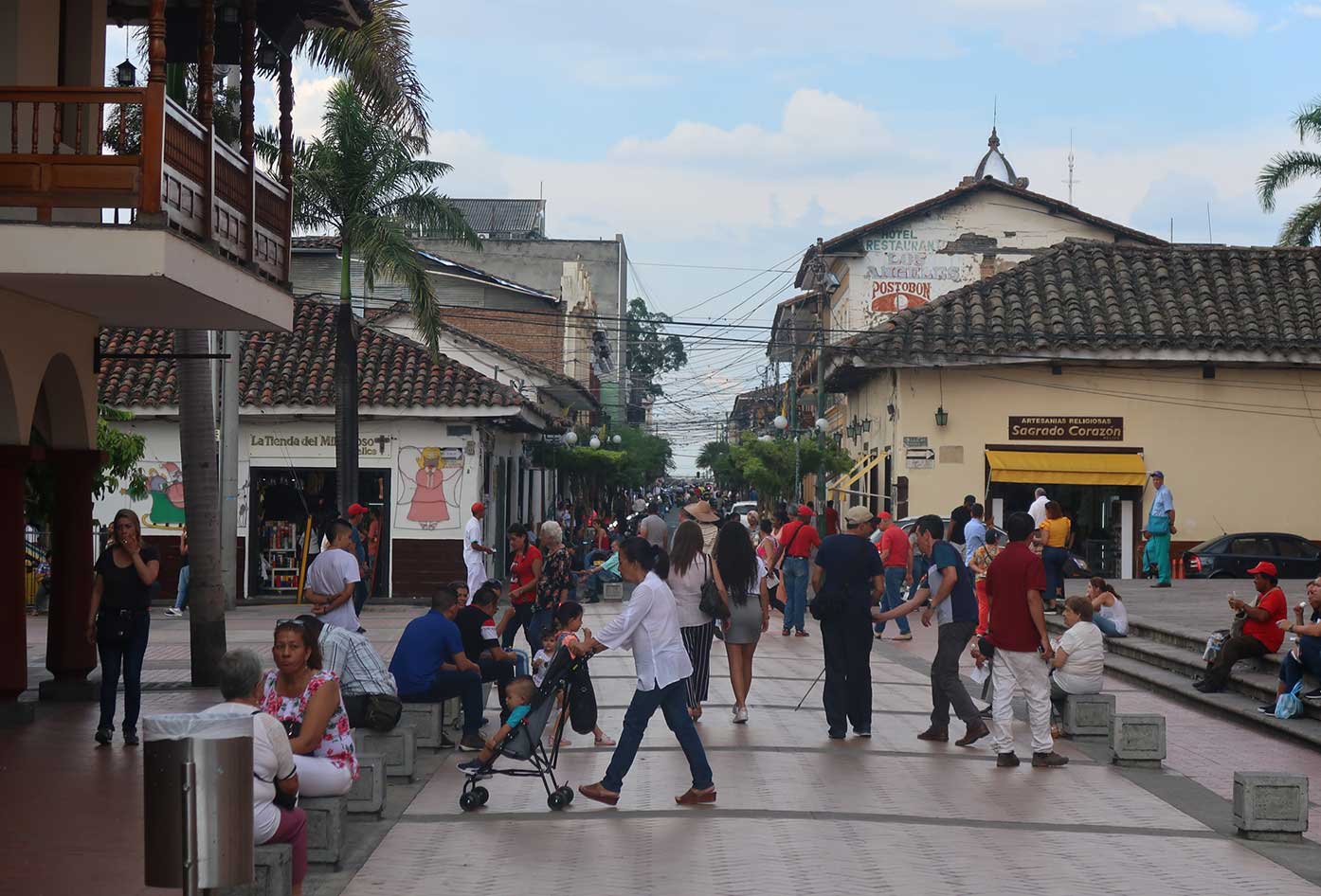 You'll find many traditional-looking items here, including the Lord of the Miracles, an image of Christ that seems to be everywhere you look.
#5 Visit San Cipriano
Now is a good time to have San Sipriano on your radar. It is a natural reserve, which holds an exhilarating adventure for anyone who visits.
You can get here in around 2-3 hours' drive from Cali. Once you arrive, you can jump on the Brujitas from Corboda into the Natural Reserve.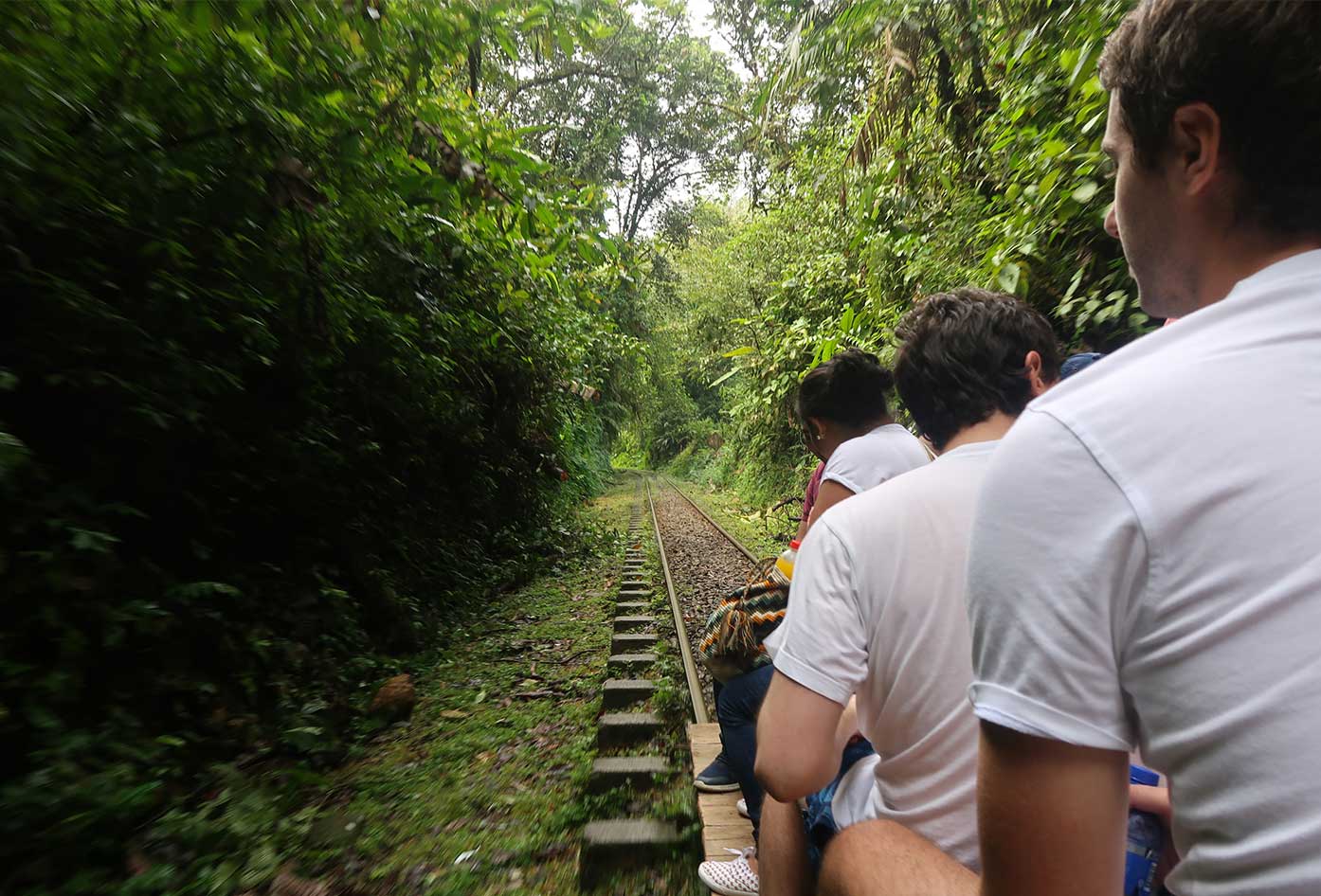 What are Brujitas? The Brujitas is the name given for the specially adapted motorcycle-powered wooden vehicles that run over the railroad by locals.
Taking a ride on the Brujitas is the main access to the San Cipriano Natural Reserve from Corboda. The ride lasts around 30 minutes.
Once you get to San Cipriano, you'll be met by the most crystalline waters that you've ever seen, so make sure your shorts are waterproof.
#6 Nightlife in Granada
It is said that you may not enjoy the nightlife in Colombia so much if you don't like Latin dance or know any Salsa moves or you're not willing to learn.
However, whether or not you like to dance, try not to leave Cali without experiencing at least one night out in Granada.
Known as the party place to be in Cali; you'll find a strip of bars, nightclubs and many restaurants to eat. If you want to experience some live dance show, come here.
Getting from Medellin to Cali
So, now you have the answer on how to get to Cali from Medellin and have seen how I have done it numerous times.
No matter how you decide to travel to Cali; this guide should have given you the low-down on what to expect when you get there.
Although you don't need to plan too far ahead, I still recommend sorting your accommodation in Cali before you arrive.
My best advice on this trip is to sit back and enjoy the view, Colombia has a beautiful landscape.
📌 Like this article? Pin it…
Did this help with your search getting from Medellin to Cali?
💬 Leave a nice comment or let's start a conversation below!
---
"Dear friend! Some links in this post contain affiliate links. Meaning, if you click through and make a purchase, book a hostel or sign up for a tour, I may earn a small commission at no additional cost to you. Your support means a lot and helps me to keep traveling and maintaining the quality of this site for you."