Backpacking Nicaragua is a once-in-a-lifetime experience.
With this Nicaragua travel guide, I'd like you to get to know the ins and outs of the country and be able to gain richer travel experiences.
Many people skip Nicaragua thinking that there is not much to see. In this guide, we are going to look at what to do in Nicaragua.
Backpacking Nicaragua
By the end of this guide, you should be inspired to stop off in Nicaragua somewhere along your journey through Central America.
Trip Planning
Let's start off by looking at the logistics and requirements you will need to be able to get into the country.
How to get to Nicaragua?
Depending on where you travel from, getting to Nicaragua can be easy. Traveling from the U.S. or Europe? Then fly direct to Managua.
How long does it take to get to Nicaragua?
If traveling to Nicaragua via land, you can get shuttle buses from Guatemala, El Salvador, Honduras or Costa Rica.
Depending on which type of bus you get, you may have to get off at the border and manually go through immigration.
Visas
Providing your stay is fewer than 90 days; there are no visa requirements for both UK and U.S. citizens. If you overstay your visa in Nicaragua, expect to pay a fine before leaving the country.
Central America Border Control Agreement
Nicaragua is part of the Central America Border Control Agreement, so make sure you're aware of the CA-4, which states the following:
British tourists can travel within any of the CA-4 countries (Honduras, Nicaragua, El Salvador, and Guatemala) for a period of up to 90 days without completing entry and exit formalities at border immigration checkpoints. You can find more information atgov.uk.
Nicaragua typical costs and budget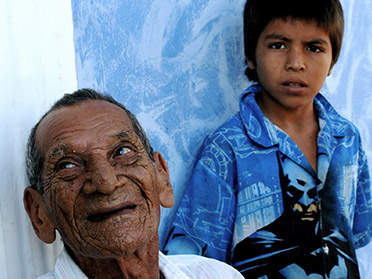 Day-to-Day Costs:
🇺🇸 1USD – 🇳🇮 34NC
My daily budget:
Up to 1200NC per day
Suggested budget:
1-2K NC / $US30-60
(with accommodation)
In Nicaragua, money goes far. Remember, if you're crossing the border to Costa Rica, there's a 5 USD exit fee on the Nicaraguan side.
From my experience, backpacking Nicaragua was one of the most economical countries in Central America to travel to.
This is great news for all those who are traveling on a budget but don't expect luxury in every part of the country.
Nicaragua Itinerary
Depending on your specific Nicaragua itinerary, you'll find many places that are below the average of what you're used to, especially if you've done any backpacking in South America at all.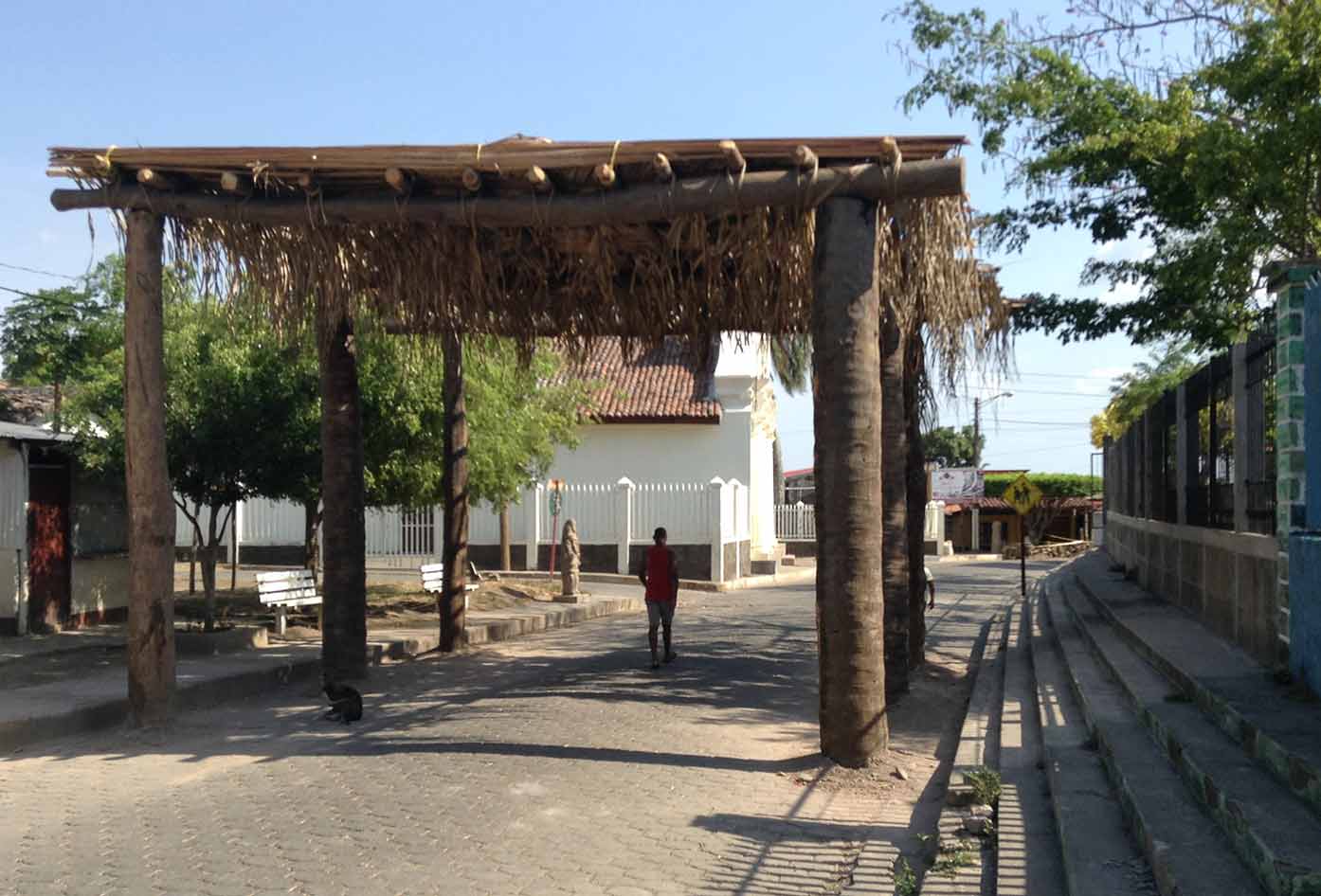 In this Nicaragua travel blog, I aim to show you what to do in Nicaragua and the places you can go no matter what budget you have.
Nicaragua: Travel Basics
🛏️ Lodgings:
For the cheapest hostels in Nicaragua, you can pay as little as $5 per night. You can find cosy homestays and cabins on some of the Nicaragua's best beaches.
🍽️ Dining:
Are you food lover? Get ready. If you've heard of dishes like Gallo Pinto and Vigorón (a dish from Granada), you're in luck. In Nicaragua, the food is tasty.
🚌 Transport:
What you have to learn to love about Nicaragua are the chicken buses. So, getting around Nicaragua is easy, and it's the only way to travel. I spent many hours going from place to place using chicken buses. If you've got space, expect to have a little dance even while you're sitting down.
🎟️ Activities:
Volcano boarding is one of the most popular activities in Nicaragua. It can be done as a private tour for two people for just $30, including travel from Leon. I found the best activities in the country to be more than affordable for a backpacker's budget.
Places to Visit in Nicaragua
This Nicaragua travel guide will list some of the most interesting places in the country.
To visit all the places, you'd need around a 3-week minimum itinerary. That's if you're in a rush.
I slow travel to allow more time to connect with locals on route.
Use the quick links to find things to do in Nicaragua:
Nicaragua Travel Tips
Below are some Nicaragua travel tips, including books to read to help you make the most out of your experience.
Got Travel Insurance for Central America?

Designed by travelers, for travelers, World Nomads covers more than 150 adventure sports and activities so you can explore your boundaries.
Books to Read on Nicarauga
Interested in Nicaraguan culture? You'll love these books I've listed:
These Nicaragua travel books are recommended if you'd like to do some further reading about Nicaragua before or during your trip.
Backpacking Nicaragua – Travel Guide
I made Nicaragua one of the first countries to visit on my trip to Central America and I wanted to quickly become familiar with the culture.
I met a Costa Rican who had links in Nicaragua and was able to visit some of the famous Nicaraguan landmarks in a short space of time.
Even though I soon crossed the border from Nicaragua to Costa Rica, the country holds a special place in my heart and is a place I will revisit.
Whether you're looking for general travel tips or an adventure in Central America and still undecided on where to go, this guide should have helped you decide which places to visit in Nicaragua.
There's no one best time to go to Nicaragua, and you should feel the confidence to do Nicaragua solo travel with the advice from this guide.
Nicaragua is a truly unique country that will add more depth to your trip all year round if backpacking Central America and beyond.
📌 Like this article? Pin it…
Missing something? Got tips, tricks & advice we can learn from?
💬 Leave a nice comment or let's start a conversation below!
---
"Dear friend! Some links in this post contain affiliate links. Meaning, if you click through and make a purchase, book a hostel or sign up for a tour, I may earn a small commission at no additional cost to you. Your support means a lot and helps me to keep traveling and maintaining the quality of this site for you."