Welcome to this backpacking Central America itinerary.
Lush rainforests, picturesque beaches, ancient temples, and more, Central America is a great adventure just waiting to be uncovered.
Whilst each of the seven countries are small and easy to get in and around, each packs a unique explosion of culture and vibe that will both surprise you and leave you wanting to know more.
Backpacking Central America
This guide will explore all of the countries in their region, with a great one-month itinerary to make the most of your time there.
Read on to learn more about Central America!
Why Travel to Central America?
First, let's start by getting a couple of misconceptions out the way.
Many tend to dispute the continent of Central America, by lumping the countries here along with Mexico, the USA, and Canada.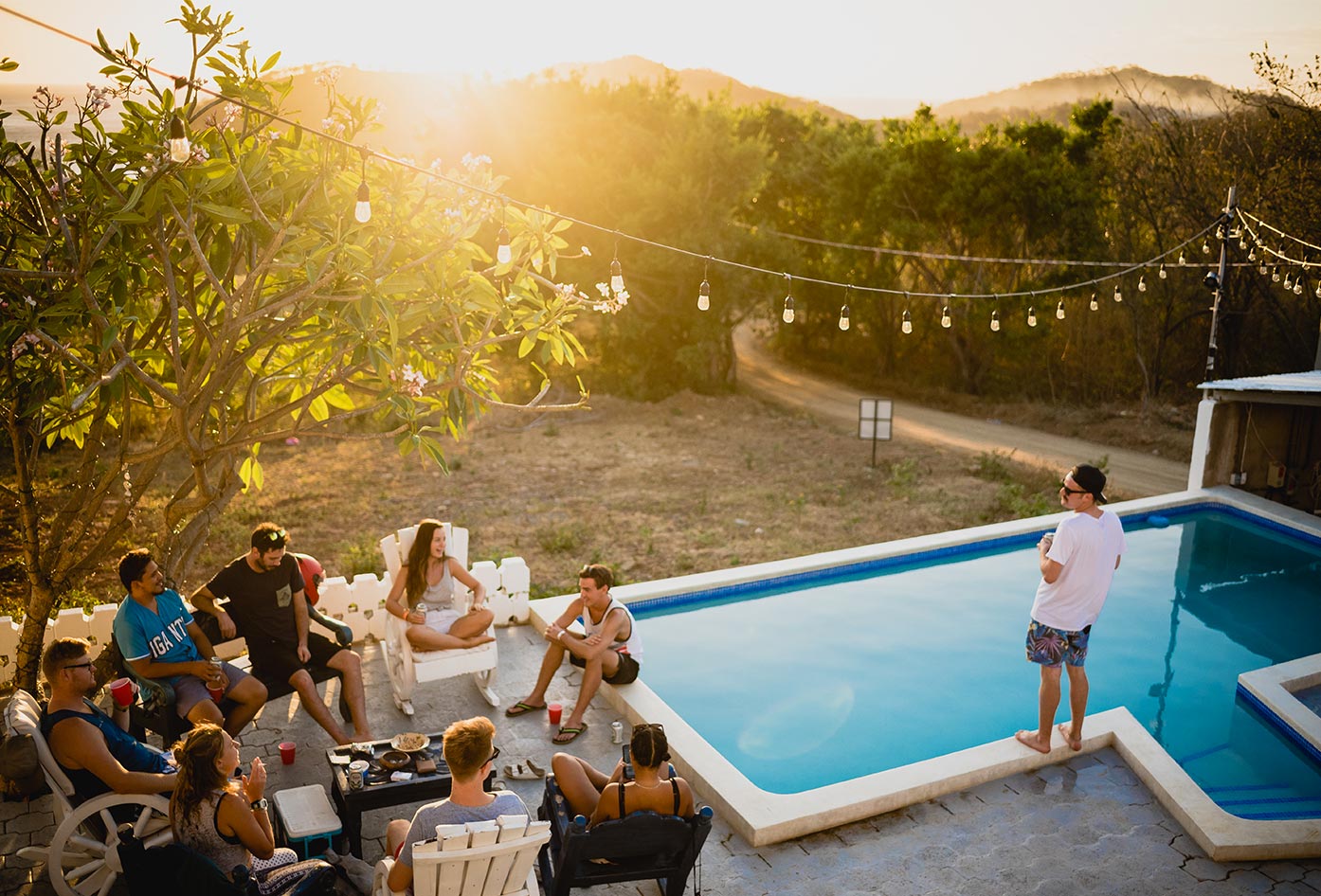 Whilst, geographically and politically, this may be true, once you arrive here you will feel a million miles away from the others!
Similarly, many see this region as a short stint or even as a "warm-up" before traveling around South America.
Do not underestimate this region.
You can easily spend up to a year here, especially if you are interested in uncovering the deeper cultures of the areas and learning Spanish.
Why travel to this region? First, you have the pristine, untouched beaches in Panama and Belize, and more off-the-beaten-path islands to explore.
Places such as the San Blas and Coiba island (both Panamanian territory) should be on any adventurer's itinerary.
Some of the best historic artifacts and sites of old Latin culture reside here, such as the pyramids of Tikal in Guatemala as well as the Copán ruins in Honduras.
Did someone mention tequila?
Central America is one big party, with both beachside towns that have some great vibes such as San Juan del Sur in Nicaragua.
As well as the untamed capitals that each have lots of events and things going on all year!
Map of Central America
When we compare other regions in Latin America, Central America seems tiny.
See the map above to see the countries part of this Central America backpacking itinerary.
Is it safe to travel to Central America
Whilst I love to get everyone excited to visit such an amazing part of the world, it's also my obligation to give an honest verdict on safety here.
First off, most news stations and broadcasters (which I have stopped watching) really make the area sound a lot worse than it is.
I think this unfair and actually harms the economies of these countries (which really depend on tourism to grow).
But there are some truths, which I will mention now.
The cities of San Pedro Sula and Tegucigalpa (both in Honduras) are among the highest in the world for violent crimes, so I would recommend only using these as passing points, or for flights.
You will most likely already be aware of the Darien Gap, which connects this region to South America.
The easiest ways of navigating are by flying over or via boat around.
Hiking through is not impossible, but with no unmarked hiking territory, there are the obvious risks, as well as being an autonomous zone with drug traffickers and rebels.
Central America One month Itinerary
Whilst I strongly recommend against packing lots of destinations into a small trip, it's obvious that not everyone will have time to travel around at a similar pace.
This one-month Central America itinerary starts up in Cancún, where you will enter Belize via the Chetumal border, and finish up in Panama City.
Of course, stopping at some of the best party hostels along the way.
This itinerary is very adaptable, and you can even fly out earlier or join up later via any of the international airports (usually the capital cities).
Read on to learn more about the best destinations in the region!
Backpacking Belize
We will begin our adventure in Belize, which shares its northern border with Mexico.
If you are already in Mexico see this backpacking Mexico guide to visit some places in the Yucatan area before heading down to Belize.
Belize is unique in that it is the only country where English is the primary language spoken, which makes communication and traveling around a lot easier for those who don't know Spanish.
The best way of entering Belize is either by flying into Belize City, or heading south from Cancun and crossing the land border (or by ferry, of which both are located in Chetumal).
Caye Caulker (3 Days)
This will be your first stop on this trip! Head to the island of Caye Caulker for some relaxing vibes, great snorkeling and plenty of tasty food.
This is one of the best areas to learn to dive, and for those who are the more experienced divers, you can't miss the blue hole, which in itself is an amazing spectacle to see.
You can, on the contrary, easily spend your time walking around the sleepy beachside towns and lounging on the beautiful beaches that are on offer here!
Places to stay in Belize:
You should also try to organize a boat to take you out to the other nearby islands like Cangrejo Cay, Caye Chapel, and San Pedro (the latter being more touristy with more nightlife options).
Get even more ideas on where to stay in Belize on this blog.
San Ignacio (1 Day)
Setting off early from Caye Caulker, you will only have one day to spend in San Ignacio, a small town situated near the border with Guatemala.
Once you arrive, you will have enough time to see the Actun Tunichil caves, which feature old skeletons and ancient Mayan artifacts.
You can also do some cave-tubing here which is great fun!
Guatemala is one of the most popular countries to visit in the region, and is home to some really cool landscapes and attractions.
Markets, small cultural towns, volcanoes, mountains, jungles and beaches. You name it. Guatemala most likely has it!
This is also one of the best countries to settle down for a bit and pick up some of the Spanish lingo, where you will find many schools around the Antigua and Lake Atitlan areas.
Flores (2 Days)
From Belize, you will arrive in Flores, a town situated in the middle of the Petén Itzá lake.
Whilst the most popular visit is to the Tikal Ruins, one of the largest Aztec settlements in the continent, you should also spend some time around the town.
Aside from going from Flores to Tikal, I% recommend visiting Jorge's rope swing, which is based on a nearby island accessible only by boat.
It's owned by a really lovely family who will make your stay there really welcome!
Antigua (3 Days)
An hour away from the capital lies Antigua, which is a colonial town that offers cheap Spanish lessons and is close to the Acatenango and Pacaya volcanoes.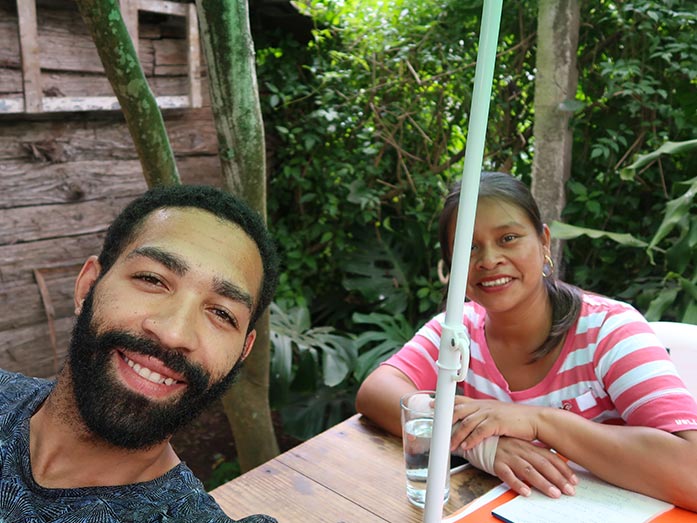 You will have three days to familiarise yourself with this "cobblestone town", and should definitely include a visit to the Chichicastenango market (the largest market in Central America) and a hike to one of the volcanoes nearby.
Lake Atitlan (2 Days)
Head to Lake Atitlan for some great scenery and lots of lakeside towns which each offer a unique vibe and cultural feel.
Base yourself in any of these towns such as Panajachel, San Pedro or Santa Cruz.
Be sure to visit others such as San Marcos, which has a very unique, bohemian feel.
Places to stay in Guatemala:
You will easily find a fisherman ready to take you wherever you want to go by the waterfront (the waves can get really choppy to be prepared!).
Backpacking Honduras
Next up we have Honduras. This will be your only day in the country with this itinerary!
If you want to spend more time (which I highly recommend – there are a lot more things to do here than just the ruins) then you can chop and change as you wish.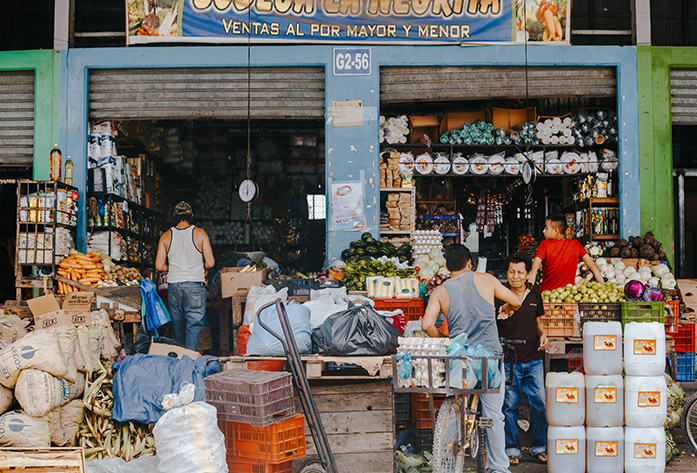 Another popular visit that is not included in this itinerary is the Bay Islands, which offer great beaches and diving if that's your thing.
See the honorable destinations section below to learn more about these islands!
Copán (1 Day)
Heading south from Guatemala, it's best to use the night bus to get most of the traveling done without "losing time".
Copán ruins offer a unique style of ancient Mayan architecture and is a nice stop off on the way to El Salvador.
Copán is also considered the most important cultural destination in all of Honduras. Hopefully, you had a good rest in Guatemala, as you will only be stopping here for a short while.
The bus towards Santa Ana will take around 4/5 hours.
See More on What to do in Honduras
Backpacking El Salvador
Out of all the countries on this list, El Salvador is without a doubt the "Venezuela" of Central America.
Many fear going here, and as a result, most itinerates of Central America, unfortunately, tend to skip this country.
El Salvador really is a beautiful country, and the security situation has improved considerably here in the last few decades.
Of course, still, use caution, but if you decide to visit then you will be pleasantly surprised during your time here!
Santa Ana (2 Days)
Home to an impressive stratovolcano, the second-largest city in the country has lots to do and see.
As well as a hike to the volcano, the region is infamous for its rich coffee, which is as good as if not better than the Guatemalan variety.
Be sure to grab some while you are here!
In the city itself, you should head to the Cathedral of Santa Ana, which is a gothic-inspired building that is neat to the eye.
Places to stay in El Salvador:
San Salvador (1 Day)
With just one day in the capital, it would be best to set off early to get the most in during your day here.
Once you arrive, your first stop should be to the Libertad Plaza when you can stroll and admire the history of the capital.
More Things to do in El Salvador
Next up you can check out the San Salvador Cathedral and the National Palace, which are both photo-worthy destinations (and very interesting for the history buffs out there).
Get ready for a long overnight journey, as the buses to your next destination will take you through two national checkpoints!
Nicaragua boasts a reputation of being one of the safest countries in Latin America, and also feels like the most "off the beaten path" due to its more rustic and less developed feel.
As well as housing some cool volcanoes, lakes and islands, Nicaragua is also home to the oldest city in all of Latin America – León, which is over 500 years old!
León (2 Days)
Having arrived from a (very) long overnight journey, you will be relinquished of any harsh activities on the first day.
Spend some time in coffee shops dotted on cobblestone streets of this old Nicaraguan gem, and see the old ruins of León Viejo.
On your second day, you should head to Cerro Negro, a large volcano that you can sandboard down the side of! You can easily book a sandboarding tour with your hostel, so just ask around to get on board.
Ometepe Island (2 Days)
Your next stop will see you staying on an island in the middle of the largest lake in Central American – Lake Nicaragua.
You can easily arrange a house stay here if you are interested in cultural experiences, and this area is one of the most popular to do so in all of Central America.
You can also hike up the Concepción volcano, as well as to the San Ramón waterfalls.
San Juan del Sur (3 Days)
A quick trip of two hours will land you in this Pacific Paradise!
Lounge around on the beaches, get stuck into some surfing (this is one of the best spots in Latin America) and make the most of the great nightlife options around here!
Playa Maderas is the more popular beach with lots of restaurants and amenities nearby, those who want a more off the beaten path option should head to Playa Marsella.
Backpacking Costa Rica
Arguably the most popular country on this list, and it certainly does not disappoint.
With many US citizens having moved here, the country is now a lot better built for tourists with improved facilities and transport options.
With this itinerary, you will be passing through quite quickly and will not spend so much time on the beaches, which you will be able to do later in Panama.
However, you can see in the recommended section some beaches to see in Costa Rica if you want to change up this itinerary!
Monteverde (3 Days)
Up in the north of the country lies this cloud forest, which is home to an abundance of wildlife with over 100 species of mammals and over 160 of reptiles, making it one of the most endemic areas on earth.
Some popular animals to spot range from howler monkeys and sloths to toucans and jaguars!
It is well worth the time to hike around and spot nature, and you can head to some off the beaten path beaches on the Pacific coast if you fancy.
Places to stay in Costa Rica :
Also with the generous time you have here, you can easily take a day trip down to La Fortuna and visit the Arenal Volcano National Park.
San José (2 Days)
The capital of Costa Rica has a much more cosmopolitan feel than the other capitals in this region.
As well as visiting different museums here, you can also head off to nearby Jaco as a day trip for more surfing.
The Juan Santamaría international airport is located here and is one of the best connected in the region.
So, if you decide to start or end your backpacking Central America trip here, then this option will offer much more affordable and accommodating flights. See this Costa Rica planning guide for more.
Backpacking Panama
Now we arrive at the last country on our trip. Panama is a great country to visit, which is one of the safest as well as developed in certain areas due to US influence and tourism.
As promised you will have your beach time here, and if traveling onto South America then I highly recommend doing the 5-day boat tour to Colombia, which stops off at the San Blas islands.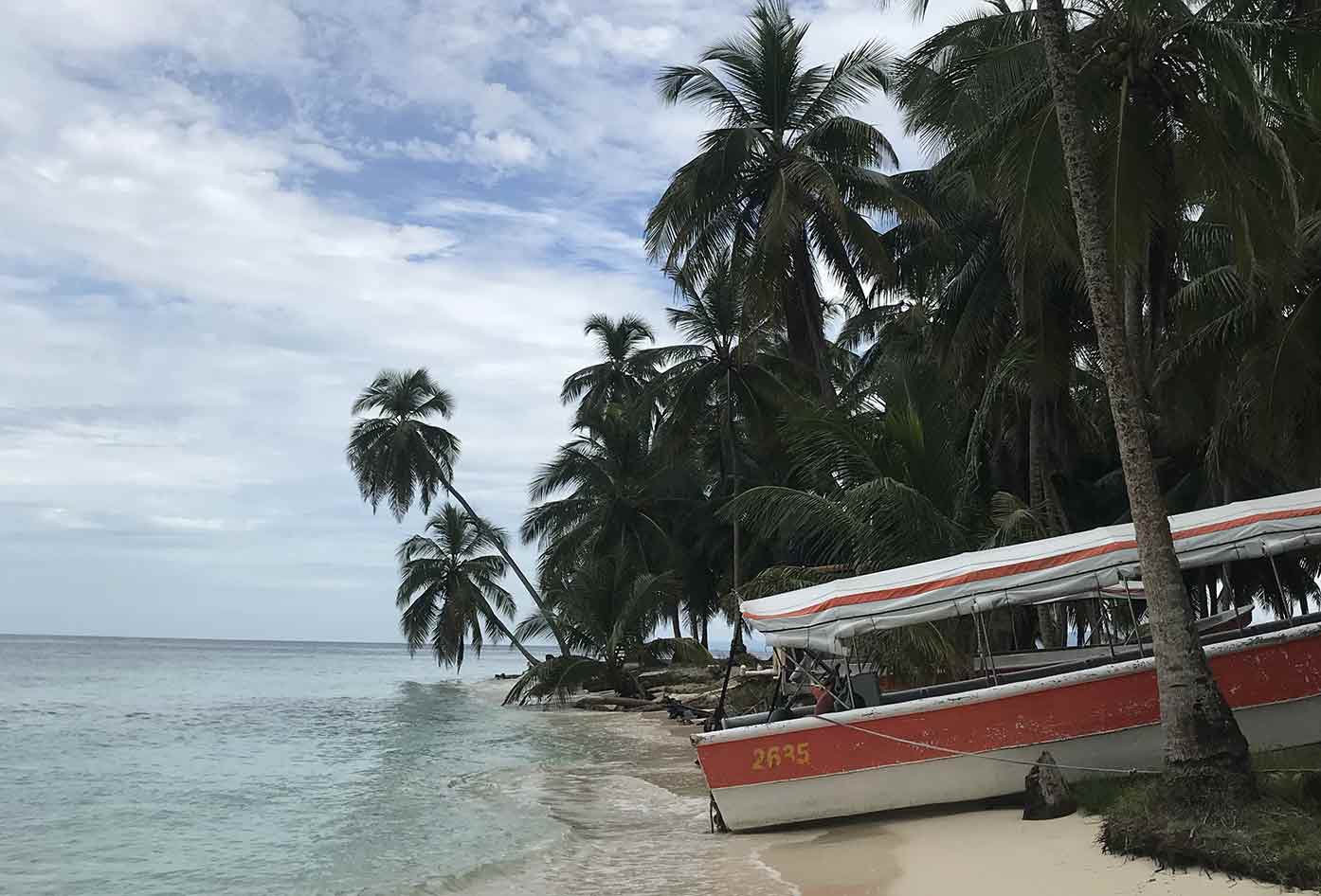 Bocas del Toro (3 Days)
This archipelago is made up of lots of small islands, which is located just off the west coast, close to Costa Rica.
Head to Isla Zapatillas which is more off the beaten path which features great beaches and chances to spot dolphins.
Also, visit Isla Bastimentos, another island here with many unspoiled beaches.
Head to Red frog beach which, unsurprisingly has lots of red frogs nearby and also many coves which give a more private beach experience to those who would like that.
Panama City (2 Days)
Your last stop on the trip! You will probably want to take the night option, as the total travel time is well over 10 hours.
You can also fly cheap using some of the domestic airlines.
Head to the infamous Panama Canal, which sees hundreds of boats passing every day.
Don't miss Panamá Viejo, which is the old historic quarters of the former capital city and is a listed World Heritage Site.
Onwards from Panama City you can fly into Colombia, or take (the much better option in my opinion!) boat tour which visits the San Blas islands on the way to Cartagena.
Places to stay in Panama:
The San Blas are protected as the Kuna tribe still inhabit them to this day, who is also one of the last remaining indigenous tribes in all of the Caribbean.
Central America Travel Tips
In all the backpacking guides on Layer Culture, I do my best to update them and add travel tips that you can use.
Please see below for some useful information that is worth considering before you go.
Best time to go to Central America?
Whilst every country is a little different, a good reference point for travel is the dry and wet seasons.
The dry season generally runs from January to March, where there is less rainfall.
For Honduras, Nicaragua, and Panama this stretches further from November to April, which gives greater flexibility when planning a trip to these regions.
There are advantages for a visit during the wet season, however.
As well as more beautiful scenery (more bright green and higher water levels in rivers), you will also avoid the busier tourist seasons and the height of the cruise season which runs from February till' April.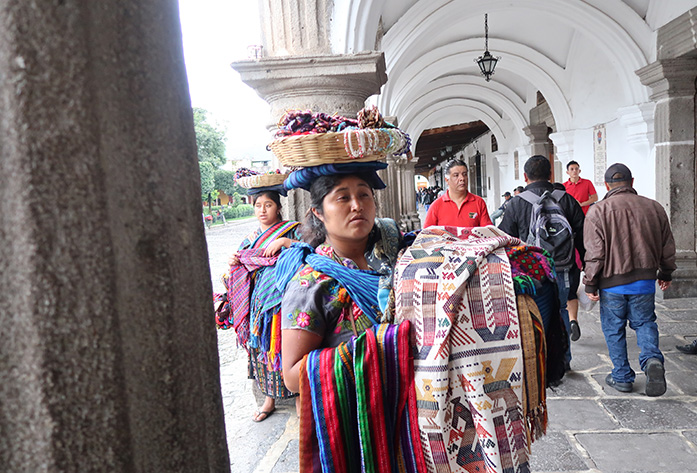 Vaccinations
Disclaimer: I am not a doctor nor am I certified to give medical information in any way. Advice should be sought by with your doctor.
Central America requires quite a few injections, as a lot of the region is still a lot less developed than parts of the Western world as well as some of the regions being quite remote.
Recommendations include Typhoid, Rabies and Hepatitis A and Hepatitis B.
For those who are traveling from South America (and other parts of the world) may need proof of a Yellow Fever Vaccine to enter certain countries.
Speak to your doctor to get more information and be sure of what you need!
Got Travel Insurance for Central America?

Designed by travelers, for travelers, World Nomads covers more than 150 adventure sports and activities so you can explore your boundaries.
Now, having mentioned that we'll look at some of the must-see places in Central America, you can see a list that I have made below.
I wrote some more places in another guide which I have linked to below:
Admittedly, the above itinerary is very fast-paced and will miss out on some other amazing destinations.
If you have more time, consider adding these to your travels in Central America.
Lanquin (Guatemala) – Located in the central region of Guatemala, Lanquin is a nature lovers paradise.
Far from the cities, you can take a multi-day tour to Semuc Champey (if time permits), a crystal-clear blue river that you've most likely already seen on Pinterest.
The Bay Islands (Honduras) – Off the eastern coast of Honduras lies Roatan, Utila, and Guanaja. Utila is the most popular choice among backpackers, with hostels and more budget-friendly options set up there.
Utila is also one of the best (cheapest!) areas in Latin America to grab your driving license, and even then just snorkeling around the island will reward you with beautiful, crystal-clear views.
Limon Province (Costa Rica) – This is where you want to go for the beaches. Puerto Viejo is infamous for its Afro-Caribbean culture, and for more off the beaten experiences you should head to Cahuita and Tortuguero (the latter also features a national park infamous for nestling turtles).
Coiba Island (Panama) – What used to be a prison island is now a paradise for divers and hikers alike.
With clear water on the Pacific side of Panama, there are also many hiking trails where you can really get out and feel like you are on the beaten path.
The easiest way to get here will be from Panama city, where you will then head to Santa Catalina and catch a boat to the island.
Backpacking Central America
Having read this article you hopefully have a better idea regarding destinations in Central America, the best time to go, keeping safe as well as an awesome one-month itinerary to get ideas flowing.
Adjust the itinerary as you need, and of course, aim to spend longer there so you can see more of the real regions.
Central America is beautiful, and once you travel around you will wonder why people are so scared to even go. Don't be one of those people!
Read more on Central America travel for a plethora of advice, tips, and itineraries for exploring the rest of the region.
📌 Like this article? Pin it…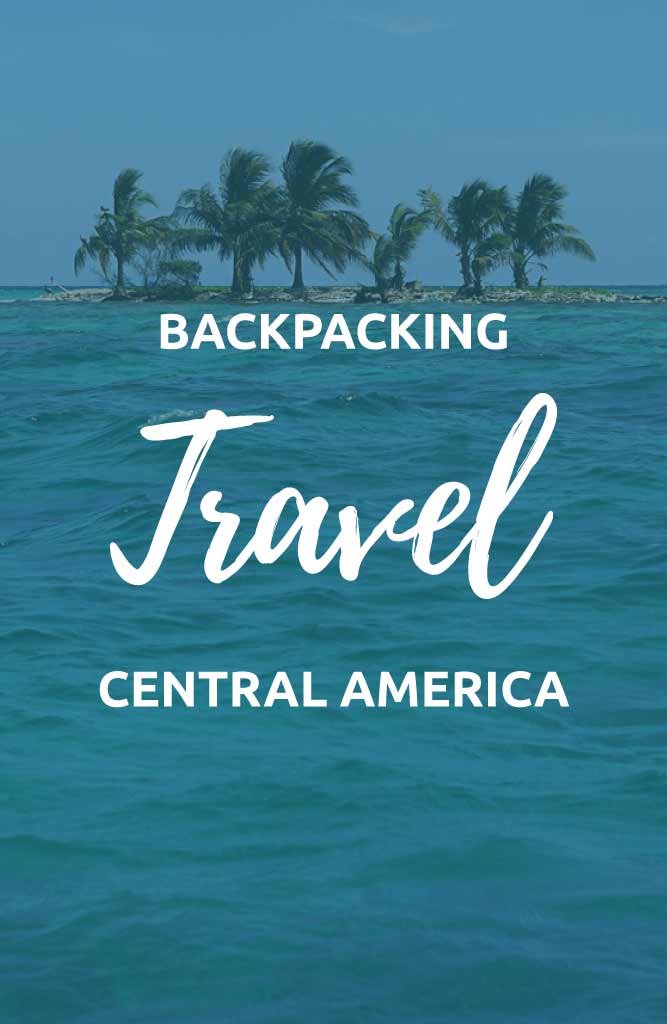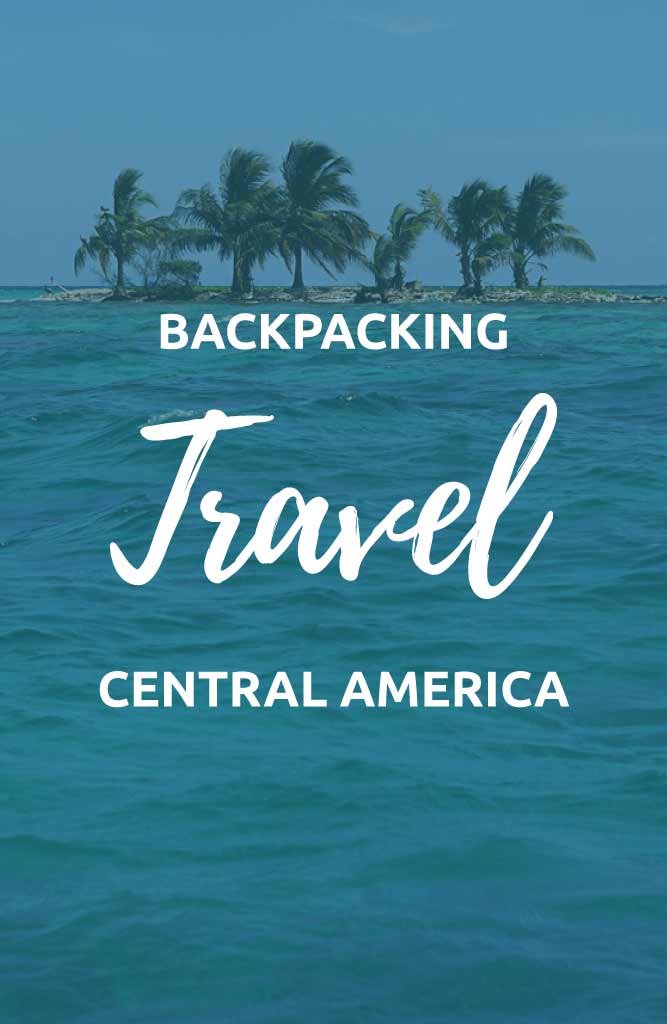 Missing something? Got tips, tricks & advice we can learn from?
💬 Leave a nice comment or let's start a conversation below!
---
"Dear friend! Some links in this post contain affiliate links. Meaning, if you click through and make a purchase, book a hostel or sign up for a tour, I may earn a small commission at no additional cost to you. Your support means a lot and helps me to keep traveling and maintaining the quality of this site for you."