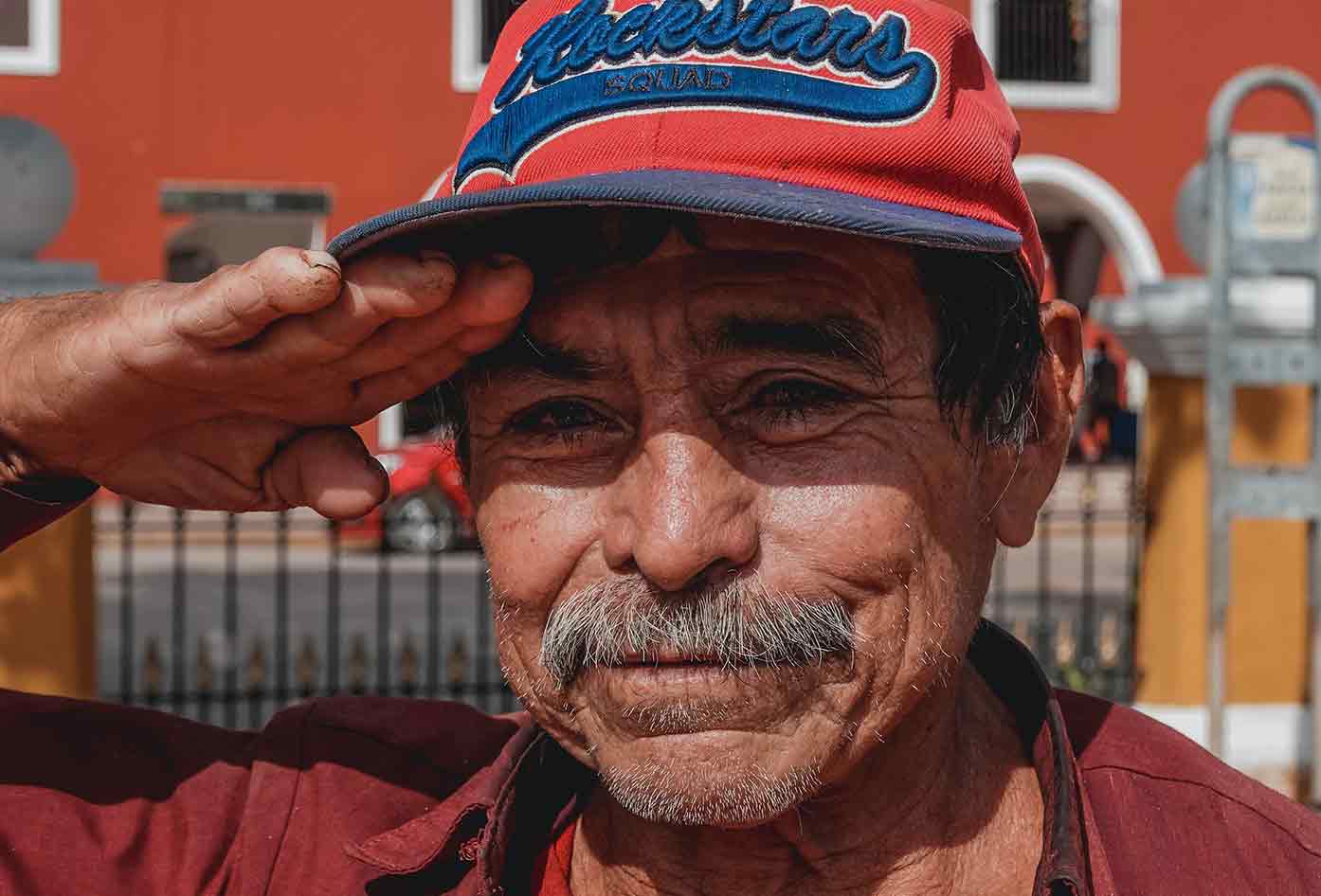 When it comes to Mexican Spanish, what does Cabron mean?
In this post, I will continue with my series on Mexican slang, where I explain popular Mexican Spanish words that are used by natives.
I've found that learning slang words help us to sound more natural and can even help us feel more confident when conversing with natives.
In some cases, slang is important to know (and use), especially when it comes to avoiding embarrassing situations you may find yourself in.
What Does Cabrón Mean?
When it comes to Mexican slang words, "cabrón" is one of the most popular! You'll hear it in every other sentence in some conversations.
It's versatile but it's not very polite, so be careful when you whip it out.
Below, we'll explore the definition of the word "cabrón" and I'll explain its usage so you can integrate it into your slang vocabulary easily.
Origin of the Word "Cabrón"
Though it's not always easy to pinpoint the origin of slang words, it's safe to say that the word "cabrón" dates back to the 13th century when it was used as an insult.
Back in the days, calling someone "cabrón" was calling them a "goat."
It's an insult because goats are considered dumb. In time, the term has evolved and though it is used as an insult, it also has other meanings.
Meaning of Cabrón
When in Mexico you will quickly learn the meaning of the word "cabrón" varies a lot depending on the context of what you're saying.
The most common meaning is equivalent to "dumbass", "idiot", or "bastard" in English. It's also commonly used as a way to say "dude."
"Cabrón" also means "cuckold", referring to a man whose girlfriend or wife has been unfaithful to him and he has no idea.
It's also the word for "male goat", meaning "fool" or "idiot". "Cabrón" also means "bastard", which is a common use as well.
These meanings are offensive, mostly in Latin America. Offensive or vulgar terms can be used jokingly among friends, but be careful to use them when talking to strangers or people in a more formal setting.
It's also possible to say "cabrona", which is the feminine form of the word. Additionally, "cabrón" can also mean something positive when it's used to describe something "cool" or "great".
Examples of Cabrón
Now, do you feel you know some of the different meanings of "cabrón"?
Below I will list a few examples for you. These will help you practice so you can use this popular slang word correctly in different scenarios.
English translation: "You are such a bastard!"
In this example, "cabrón" means "bastard" and you can use it when someone is truly being a bastard or jokingly among friends when you're messing around.
You can also simply say "¡Cabrón!" when you mean "You bastard!" or "You asshole!"
🗣️"Mario es un cabrón, la esposa tiene dos novios."
English translation: "Mario is a cuckold, his wife has two boyfriends."
In this example, "cabrón" means "cuckold". It's also common for Latin Americans to use this term to mean someone is very much in love. So much so that they do everything their partner says.
🗣️"¡Ese carro está muy cabrón!"
English translation: "That car is super cool!"
In this example, "cabrón" is not an insult, it's used to describe something awesome. "¡Qué cabrón!" can mean "Cool!" or "What an asshole!", depending on the context.
Cabron Meaning
It won't be difficult at all to integrate "cabrón" into your Spanish vocabulary and it's very easy to use!
Just be careful not to use it in formal situations or to address people you don't know.
If you are currently planning a trip to Mexico this article should give you some ideas on what to look for when understanding Mexican Spanish.
📌 Like this article? Pin it…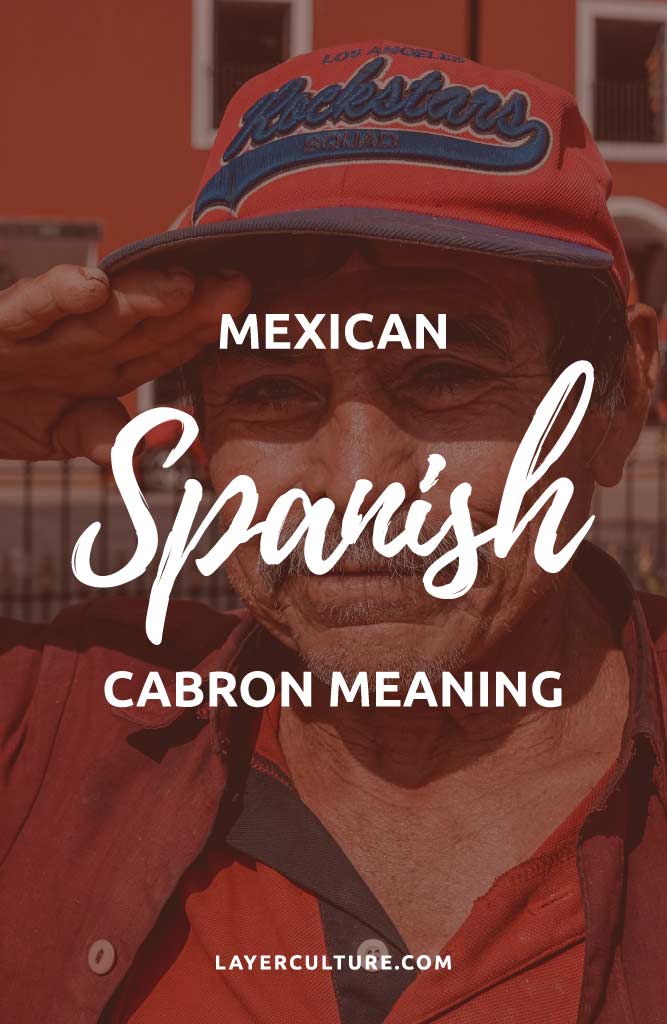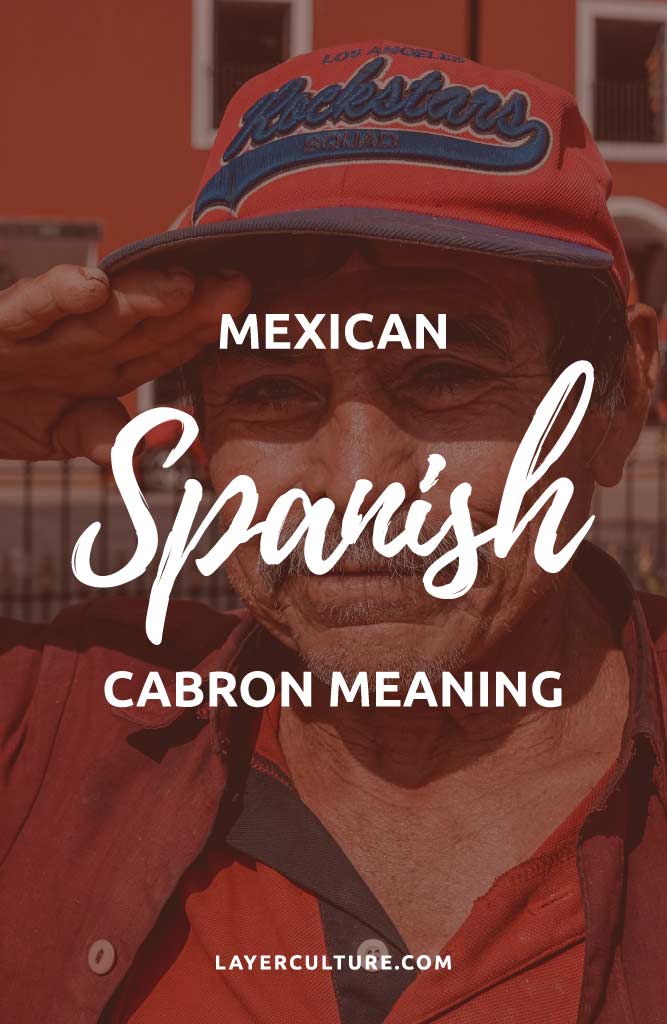 Did this help you learn the meaning of the Mexican word Cabron?
💬 Leave a positive comment or lets start a conversation below!
---
"Dear friend! Some links in this post contain affiliate links. Meaning, if you click through and make a purchase, book a hostel or sign up for a tour, I may earn a small commission at no additional cost to you. Your support means a lot and helps me to keep traveling and maintaining the quality of this site for you."