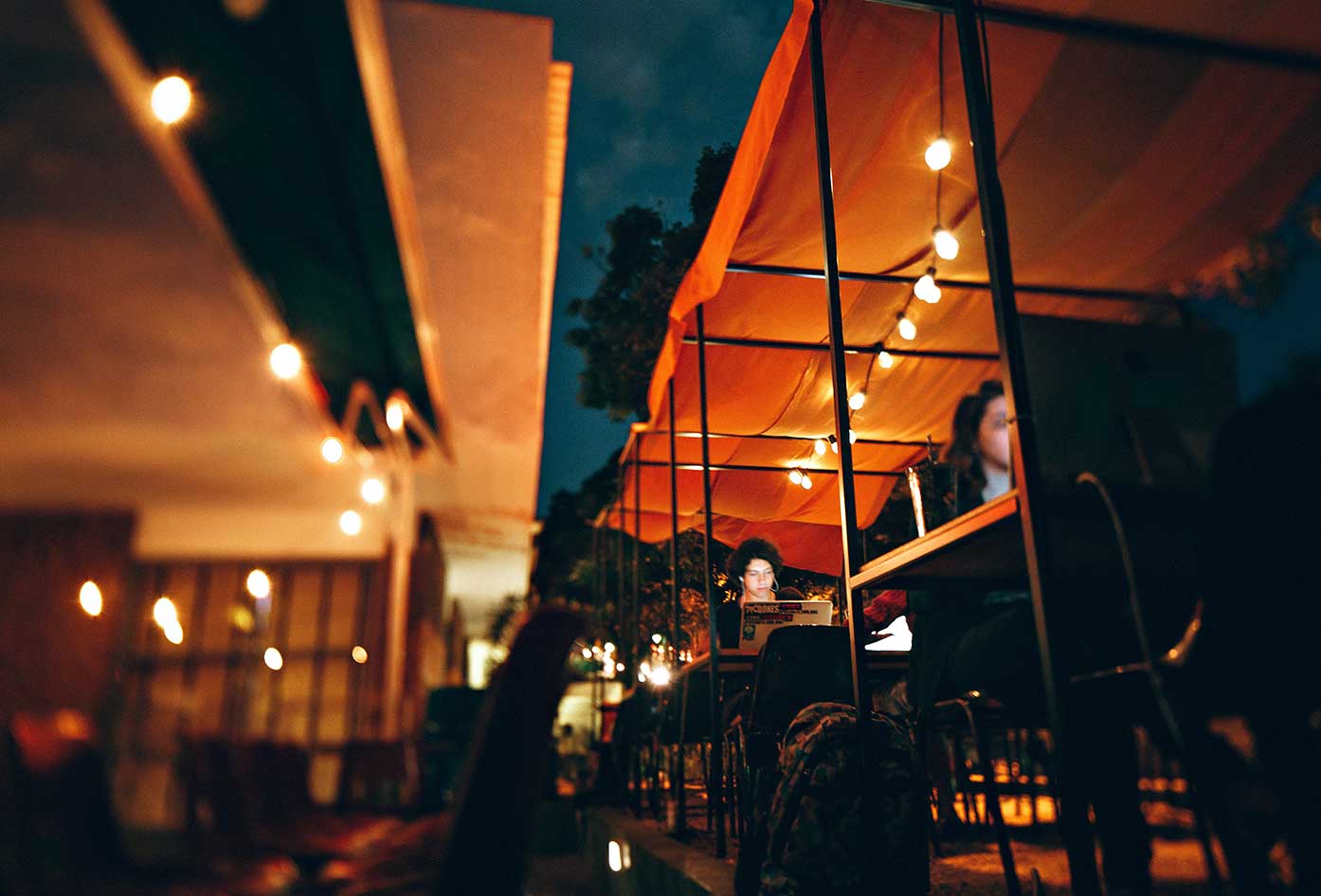 Are you looking for the best hostels in South America?
In this article, we'll look at the cream of the crop when it comes to South American hostels so you can save time searching online.
---
Quick Answer: Hostels in South America
---
So, if you're backpacking in South America it is likely that you'll want to know where are the best places to stay are, right?
After traveling and doing hours of research to identify the best places to stay in South America for backpackers, I came up with this list.
Best Hostels in South America
Now you have a better idea of what to expect, let's take a look at this list of hostels in South America.
Designed for backpackers and traveler alike you are bound to find at least one place that you love: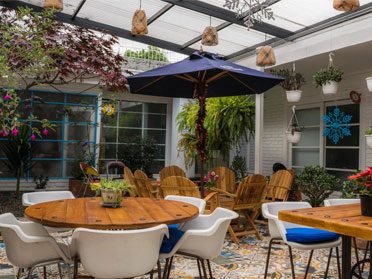 Reasons to stay here
✓ Friendly, endearing staff
✓ Staff with great English
✓ Very comfortable rooms
When it comes to quality and comfort in a humongous city such as Bogota. The Republica Hostel makes it nice and easy for you to relax and find quality standards of living in the city moving forward.
---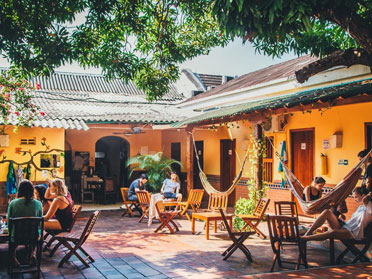 Reasons to stay here:
✓ Diverse room accommodation
✓ Centralized location
✓ Friendly and helpful staff
A traveler-favorite hostel that is known to offer a party vibe within the property's communal areas as well as the vast number of bars and restaurants within walking distance.
---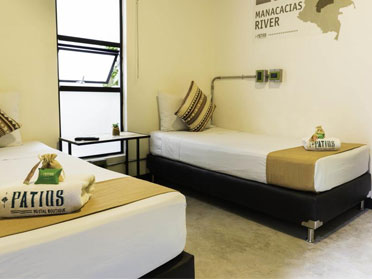 Reasons to stay here:
✓ Fantastic rooftop bars
✓ Clean rooms and facilities
✓ Fun hostel-organized activities
Los Patios hostel is perfect for almost anyone – with its clean and comfortable rooms, great facilities, and organized tours, everyone can have fun in Medellin.
---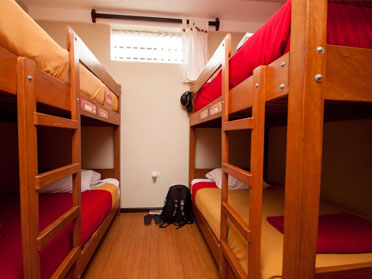 Reasons to stay here:
✓ Great breakfast
✓ Safe and good location
✓ Great value for money
Pariwana Hostel is a well-loved hostel by travelers because of its accommodating staff, clean bathrooms, and sociable atmosphere making your travel to Peru, even more exciting!
---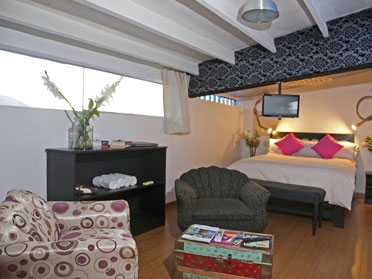 Reasons to stay here:
✓ Convenient beds
✓ Hospitable staff
✓ Great facilities
Pariwana Hostel is the place to be if you want to travel around Cusco Market! With its incredible staff and clean facilities, tourists will surely enjoy wandering in Cusco Center.
---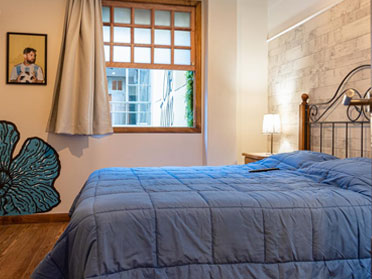 Reasons to stay here:
✓ Good location
✓ Free wi-fi
✓ 24-hour front desk
Its location helps travelers enjoy tourist spots such as Basilica del Santisimo Sacramento and Colon Theater. It is also 10 minutes away from Punta Madero making it accessible to Montevideo.
---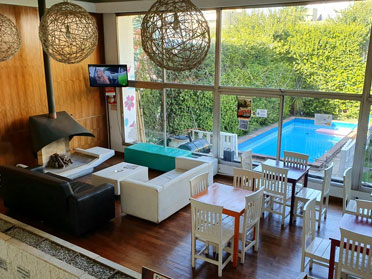 Reasons to stay here:
✓ Spacious and comfy rooms
✓ Beautiful interiors and ambiance
✓ With a swimming pool
Located just 200m away from the main square of Salta, this hostel offers tourists a comfortable and memorable stay – with its accessible location, yummy breakfast, and helpful staff!
---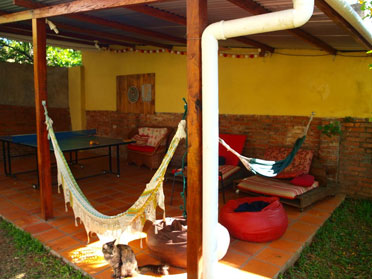 Reasons to stay here:
✓ Outdoor pool with garden
✓ Centrally located
✓ Toiletries provision
This hostel is perfect for those who want to socialize and explore Asuncion – it is a good venue to meet new friends and visit nearby supermarkets and restaurants.
---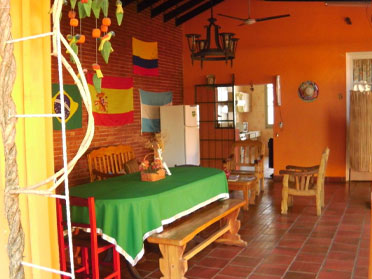 Reasons to stay here:
✓ Accessible location
✓ Currency-exchange service
✓ Free toiletries
Other than being near the must-visit Museo del Arte Sacro and Plaza Uruguaya, Ñande Po'a Asunción's location makes all the tourist spots downtown very accessible!
---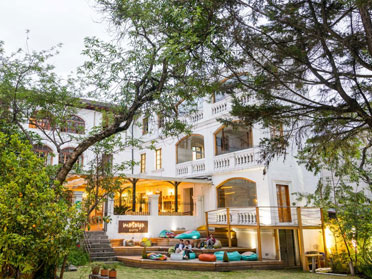 Reasons to stay here:
✓ Amazing food
✓ Close to main attractions
✓ Best value for money
Have a nice and memorable stay during your stay in Quito, by staying at Masaya Hostel Quito! Tourists enjoyed everything during their stay – from great service up to outstanding facilities.
---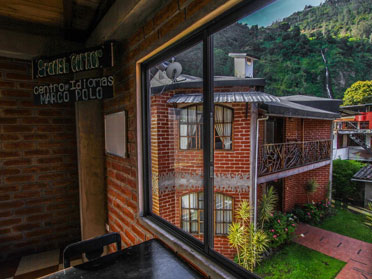 Reasons to stay here:
✓ Quiet rooms
✓ Good wi-fi
✓ Fun common areas
If you're a tourist who's looking for a laidback but comfortable place to rest after exploring Baños, check out Great Hostels Backpackers – its facilities and service will not fail you!
---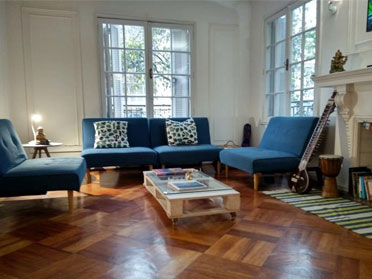 Reasons to stay here:
✓ Good breakfast
✓ Superb location
✓ Great social atmosphere
Located in the Providencia district of Santiago, Yogi Hostel is perfect for travelers who want to explore nearby spots while having a relaxing and enjoying the amenities of the hostel.
---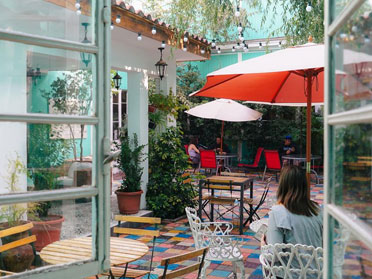 Reasons to stay here:
✓ Friendly staff
✓ Sumptuous breakfast
✓ Clean surroundings
Hostal Providencia and its clean and comfortable rooms are the best places to be if you want to get a good rest after a day's worth of touring around!
---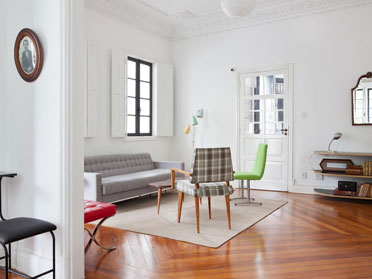 Reasons to stay here:
✓ Safe and quiet location
✓ Great and helpful staff
✓ Near parks and museums
For tourists who are interested in Sao Paulo's parks and museums, this hostel is the place to be! Its location and suitable amenities make your vacation memorable.
---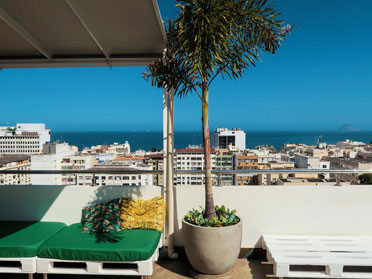 Reasons to stay here:
✓ Beachfront property
✓ Great and sociable atmosphere
✓ Organized tours and activities
Aquarela do Leme will give you a relaxing mood while the fun and sociable atmosphere in the hostel will engage you to have a good time with other guests.
---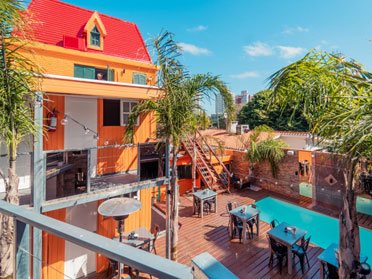 Reasons to stay here:
✓ Good value for money
✓ Cozy rooms and amenities
✓ Helpful staff
Located nearby the beach, F&F Hostel is a great refuge after touring Punta del Este – its shared spaces and clean surroundings will give you the rest that you need.
---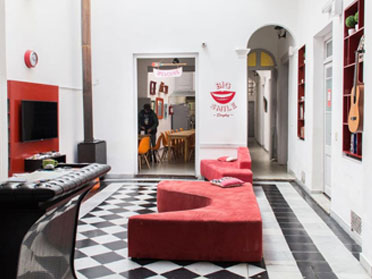 Reasons to stay here:
✓ Spacious common areas
✓ Accessible tourist spots
✓ Good breakfast
No wonder Student's hostel is highly recommended among travelers – its location, comfortable amenities, and excellent service make it a perfect place to explore and relax during your vacation!
---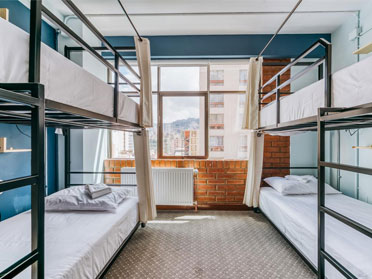 Reasons to stay here:
✓ Modern + clean ambiance
✓ Huge and comfortable beds
✓ Diverse amenities
Selina Hostel will make your Bolivian vacation memorable – its incredible amenities will give you a fun and comfortable rest while their organized activities will help you save effort and money!
---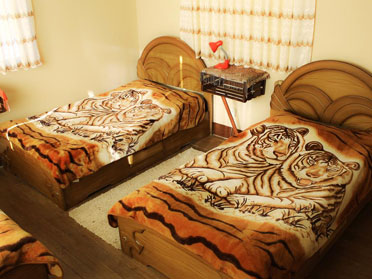 Reasons to stay here:
✓ Vegetarian food options
✓ Eco-friendly ambiance
✓ Great lake views
If you're an advocate for eco-friendly designs, this hostel is the one that you're looking for. With its eco-friendly interiors and stunning natural views, you will surely enjoy your stay!
---
Tips for Booking Hostels
When it comes to reserving and booking a hostel in South America, what are some of the things you may want to consider?
I invite you to revise these ideas that when taken into account can avoid disappointment. Plus allow you to have a richer experience.
Location
As any traveler should know, choosing the right location is crucial. If your travel budget is limited, making sure you're within proximity to the central location or main attraction saves you time and money.
Price
When choosing hostels, despite what you may think about finding the cheapest. It's not always the best decision. Find a happy medium. I like to start by selecting hostels that have all the amenities I need.
Find similarly priced hostels and make decisions based on priorities.
Comfort
As a backpacker, you'll probably don't want to get too comfortable in any one location so you keep moving.
However, when you want to relax and take a break from the road, consider the following:
Do you need a private bathroom?
Are you a light sleeper?
Can you sleep with Air Con?
Remember that comfort is subjective so you must define what you need to be able to be comfortable before searching.
Doing an assessment of the hostels' reviews is always a good idea, no matter whether you have high expectations or not
Activities
Find group activities and social games to take part in. Some of the best hostels in South America I've stayed in also offer tours and excursions. This simply means you have one less thing to get prices for.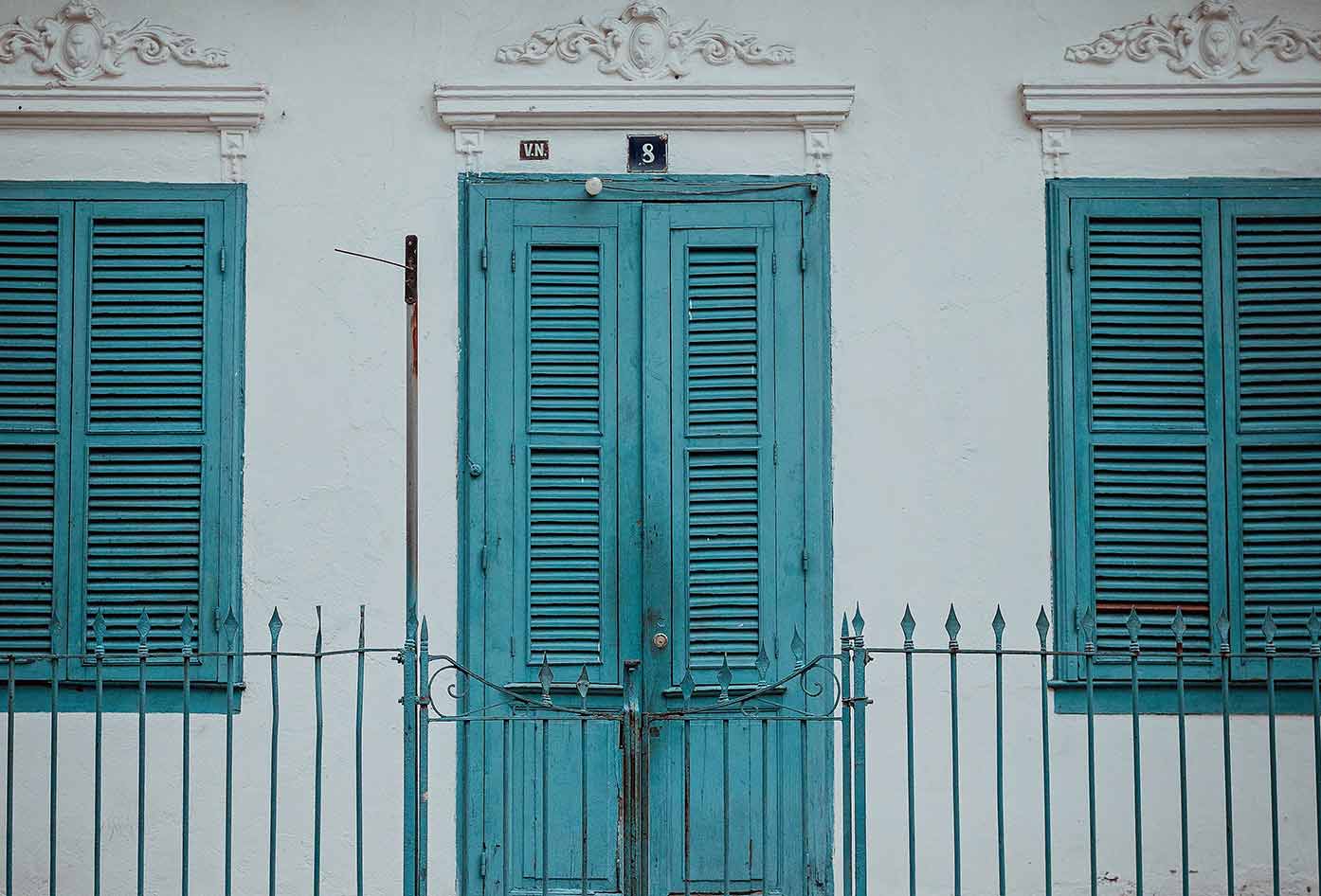 When comparing the prices the hostels charge to local travel companies. I've found hostels to offer great deals and you can take part in new friends and people you know from the hostel.
Hopefully, those pointers have given you something to think about when looking for a place to stay in South America.
Got Travel Insurance for South America?

Designed by travelers, for travelers, World Nomads covers more than 150 adventure sports and activities so you can explore your boundaries.
Hostels in South America
Now you have a head start with planning your trip to South America.
Take a look at these safe places to visit in South America to make sure you don't miss the most popular landmarks while traveling.
📌 Like this article? Pin it…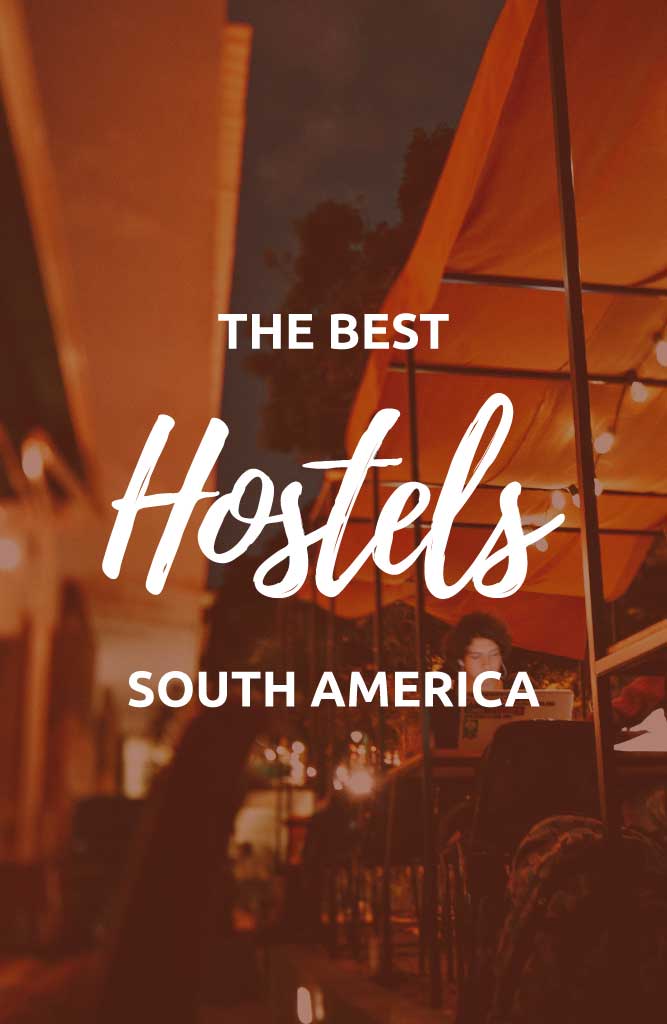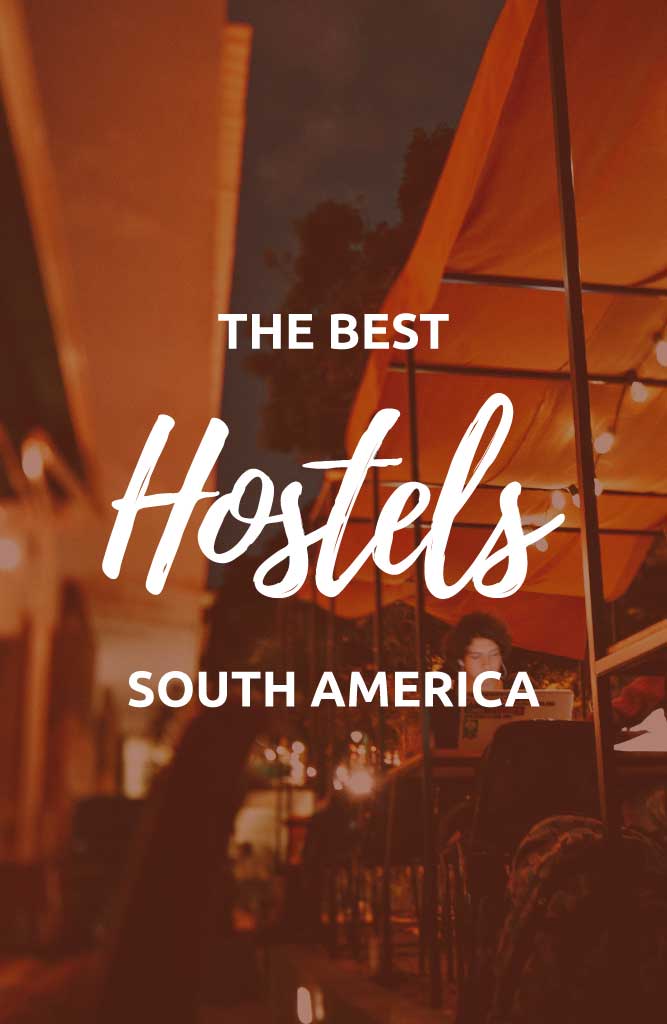 Did this help your search for hostels in South America?
Need More Hostel Inspiration?
Hopefully, you've found the perfect hostel to stay in during your trip.
Feel like you need more ideas for where to stay?
Will you be traveling with lots of valuables? Check out these GPS luggage trackers for keeping your eye on your belongings.
---
"Dear friend! Some links in this post contain affiliate links. Meaning, if you click through and make a purchase, book a hostel or sign up for a tour, I may earn a small commission at no additional cost to you. Your support means a lot and helps me to keep traveling and maintaining the quality of this site for you."