Need some help with getting from Buenos Aires to Montevideo?
In this special guide, I'd like to show you how to get from Buenos Aires to Montevideo so you can plan your trip with confidence.
As you may have heard, Uruguay is so close to Buenos Aires that you can literary hop on and off the ferry and be in Montevideo in no time.
This is true!
However, depending on your budget and the time you have you may want to explore one of the other options available.
Buenos Aires to Montevideo
Today we are going to look at the different ways to get to Montevideo from Buenos Aires so you can sit back and enjoy the ride without complications.
Firstly, I'd like to clear something up. Many people who travel to Buenos Aires think that it's easier to get from Buenos Aires to Montevideo by bus.
I know the buses in South America are great but in this case, unfortunately, they are not going to save you any time nor money.
However, I'll let you be the judge of that once you've seen the options below.
The good news is that there a better more efficient ways to get from Argentina to Uruguay, or back to Argentina. Depending on which side of the river you're on.
Getting From Buenos Aires to Montevideo Map
See the map below to visualize the short distance across the River Plata. If you were thinking of taking the ferry to Montevideo you're on the right track.
Right before we get into the details. It is worth mentioning that the ferry from Buenos Aires to Montevideo I'd say is the best way to get to Uruguay from Argentina.
The company we are going to be looking at is called Buquebus. They provide the ferry service which works in both directions.
You can get tickets online book in advance to get the best price.
Buenos Aires to Montevideo Travel Advice
Now, depending on which neighborhood you are staying in whilst in Buenos Aires. My favorite is Recoleta, it's going to take some time to get down to the ferry port or airport.
Before we look at the specific methods to get to Montevideo from Buenos Aires I have some universal tips for you to consider which will help you get the most out of your trip no matter which transport you choose.
Buenos Aires to Montevideo – Things to know:
The ferry takes 2hrs 12 minutes each way
Expect a 30 to 40 minute journey from the airport to downtown Montevideo
Taxi transfers from the airport to the city centre cost around 40 USD
Not so important but useful things to know:
Taking the ferry gives you unique views of each city
The ferry direct to Montevideo can carry up to 1,000 passengers
Many Argentines take advatage of the duty free item on the ferry
I trust you'll find these tips practical and hope they've given you something to think about before you decide which mode of transport to take.
Direct Ferry From Buenos Aires to Montevideo
For me, taking the ferry to Montevideo from Buenos Aires was the best option and I'd recommend it to anyone who has not yet tried it.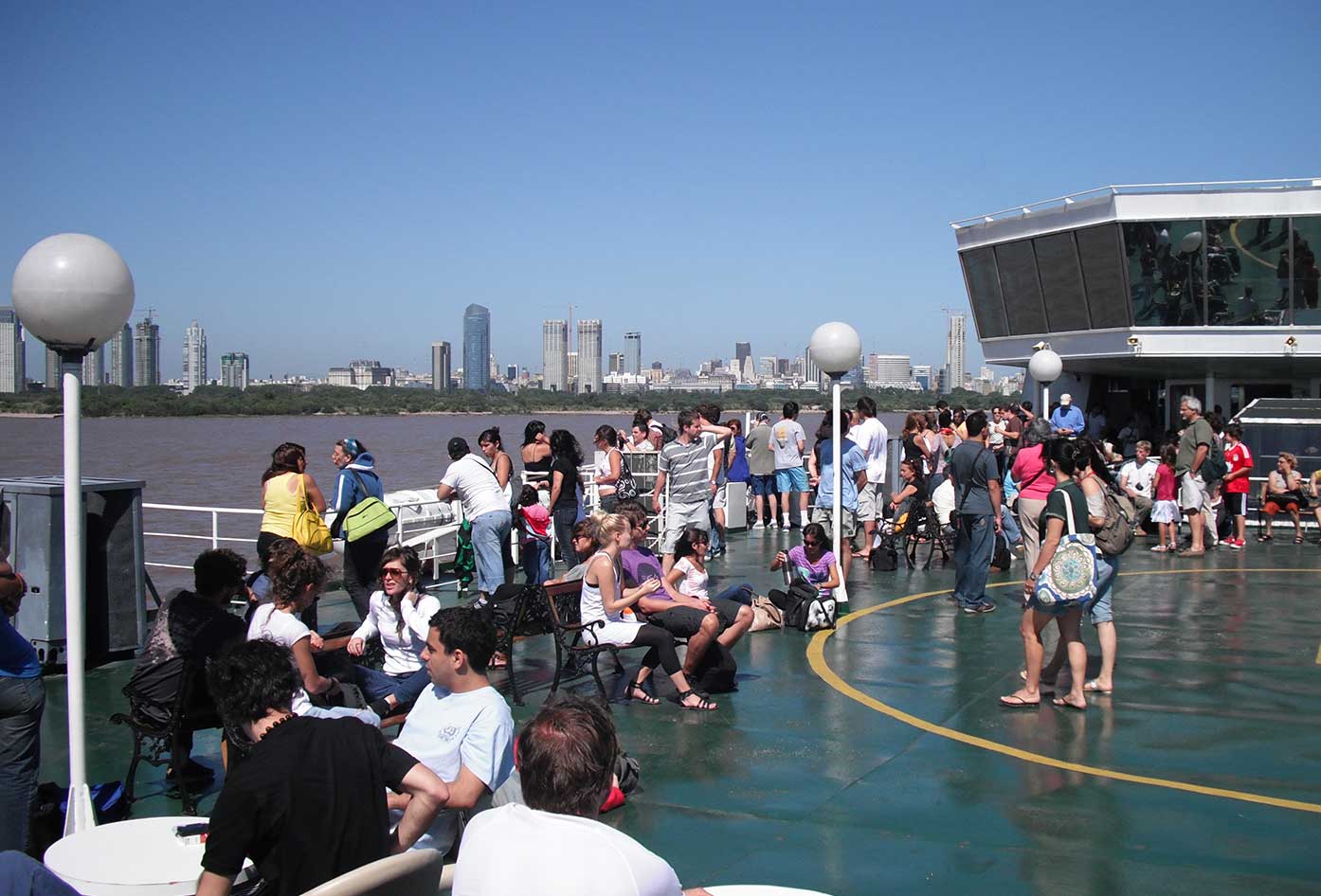 There are two different options available. The fastest is to take the direct to Montevideo. The other is by going via Colonia del Sacramento, which I highly recommend you do if you have the time.
From Colonia, you can then take the bus from outside the ferry port which will take you directly to Montevideo.
You can see the options at Seacat as they offer the complete service.
Bus From Buenos Aires and Montevideo
As you may have guessed getting from Buenos Aires to Montevideo by bus is the cheapest but longest way.
If you're considering the bus and you get bored easily, you can always carry your favorite travel-sized board game along with you.
The bus which can be taken from the Retiro bus station takes around 8 hours. You'll find that it travels up and over the Rio de la Plata and heads back down into Uruguay's capital, Montevideo.
Also, the price can also work out more than the Ferry, it all depends on how far in advance you book the fare.
Flying From Buenos Aires and Montevideo
Let's suppose you're looking for a faster way to get to Montevideo from Buenos Aires. Well, you're in luck.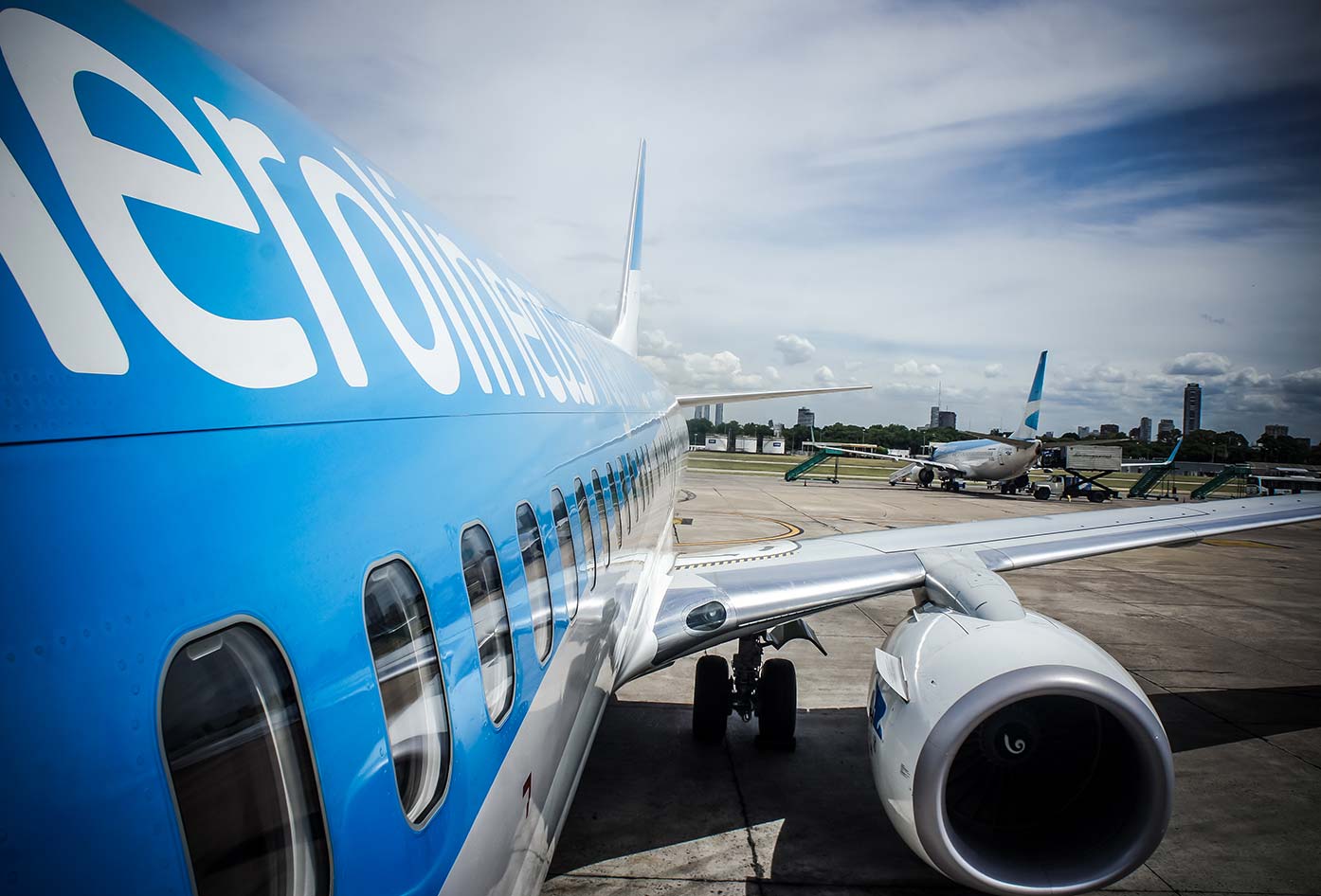 You can get a quick flight from Aeroparque Jorge Newbery without heading to Ministro Pistarini which would instantly take the quickness out of this journey.
If you know exactly where to stay in Buenos Aires you can get to the airport in a matter of minutes. Maybe you're on a budget? If so, you may want to compare flying with the ferry as flights tend to be the most costly of all the 3 methods.
Montevideo – Where to Stay
When you consider the distance from Buenos Aires to Montevideo and if you are planning your trip in advance, it makes sense to see what accommodation is available.
I like to pre-book accommodation. Either a hostel or hotel depending on my budget.
After searching high and low for some decent accommodation I've listed some places to stay in Montevideo that you can check out if you're staying overnight.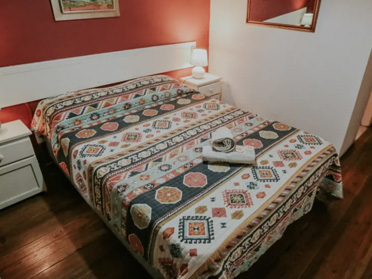 3 reasons to stay here
Centrally located
Accommodating Staff
Good security


Whilst staying in Montevideo it's likely that you'll need a place to stay that is centrally located and has all the amenities you require. The Viajero is in the heart of downtown and close to the main street 18 de Julio.
---
Things to do in Montevideo
So know you know exactly how to get here, is Montevideo worth visiting, or should you just go to Colonia instead?
Did you get a chance to see my Uruguay Travel guide? There I mentioned some of the best things to do in Montevideo.
Below I'll list some other things here so you have a good idea of what activities to do whilst you're here.
Mercado del Puerto
A place you must visit whilst in Uruguay if you want to get an authentic feel of the local culture. This is a place where you can touch, taste, see and smell everything Uruguay's culture has to offer in one place.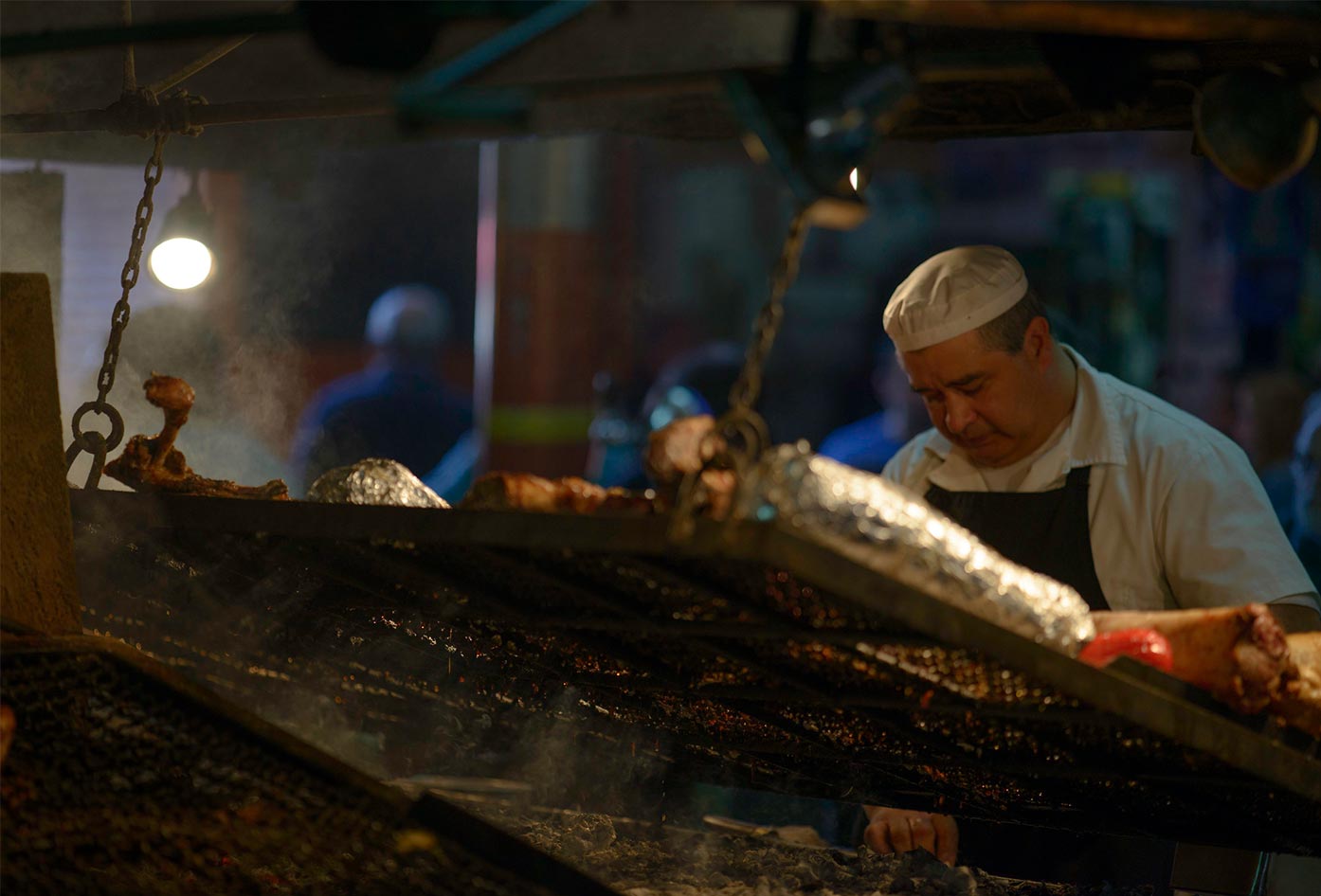 You can get here with the hop-on hop-off bus. Mercado del Puerto is not only a great place to have lunch, but also a place where you'll encounter stalls filled with local goods. Do you love arts and crafts? Here you'll find everything you may wish to find including interesting people.
Curioso Free Walking Tour
With the country being one of the most expensive places to spend money in Latin America. It always a delight to find free things to do whilst in Uruguay.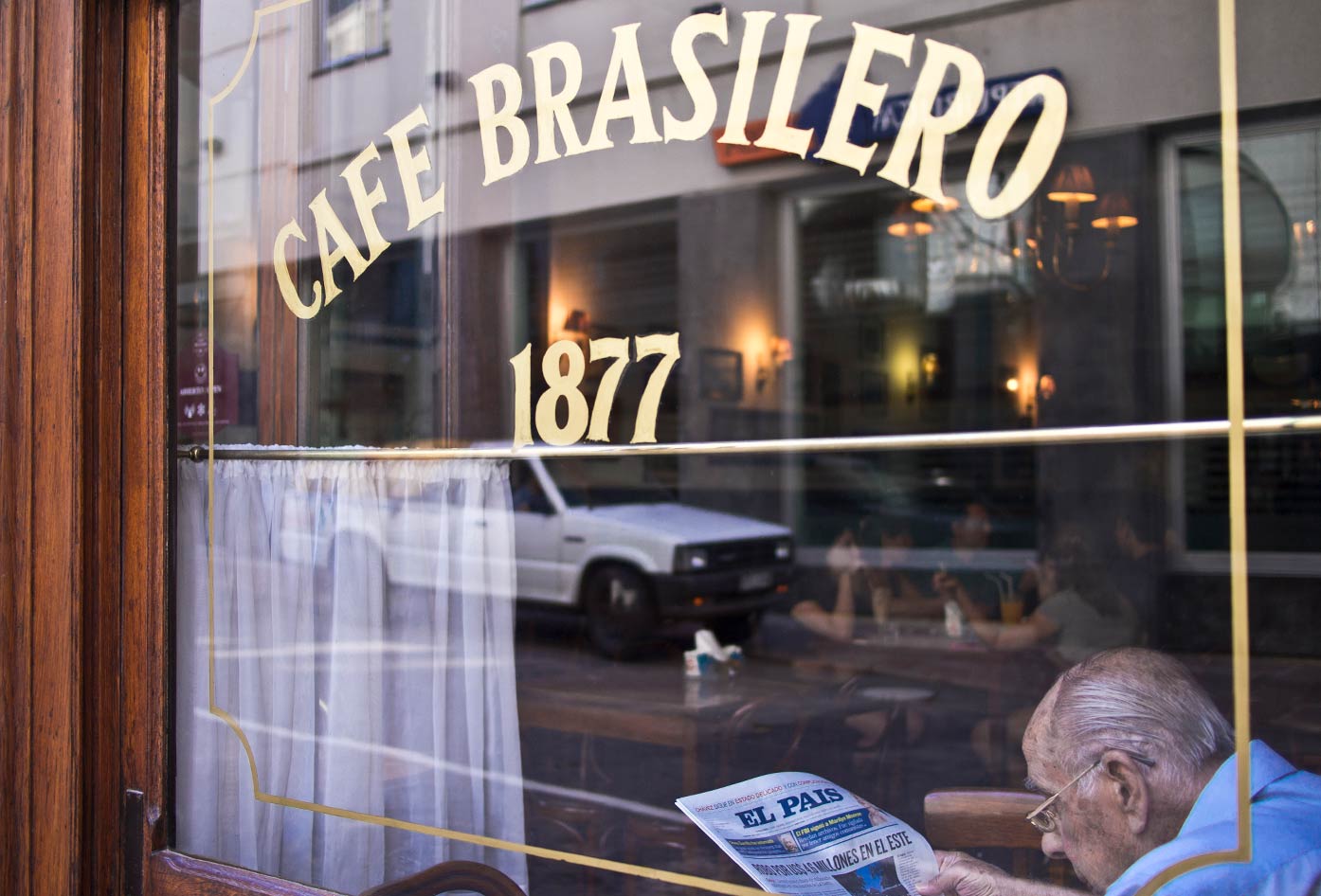 On the Curioso walking tour, you can expect to learn all about the history of Uruguay whilst touring the downtown areas of Montevideo.
In my experience, and with having such a short time in Uruguay. I found that by connecting with locals and joining these type of dynamic excursions you can get a real understanding of Uruguayan history and culture.
Plaza Independencia
So you've been to most of the tourist attractions in Uruguay and feel like you're running out of things to do in Montevideo don't stop here.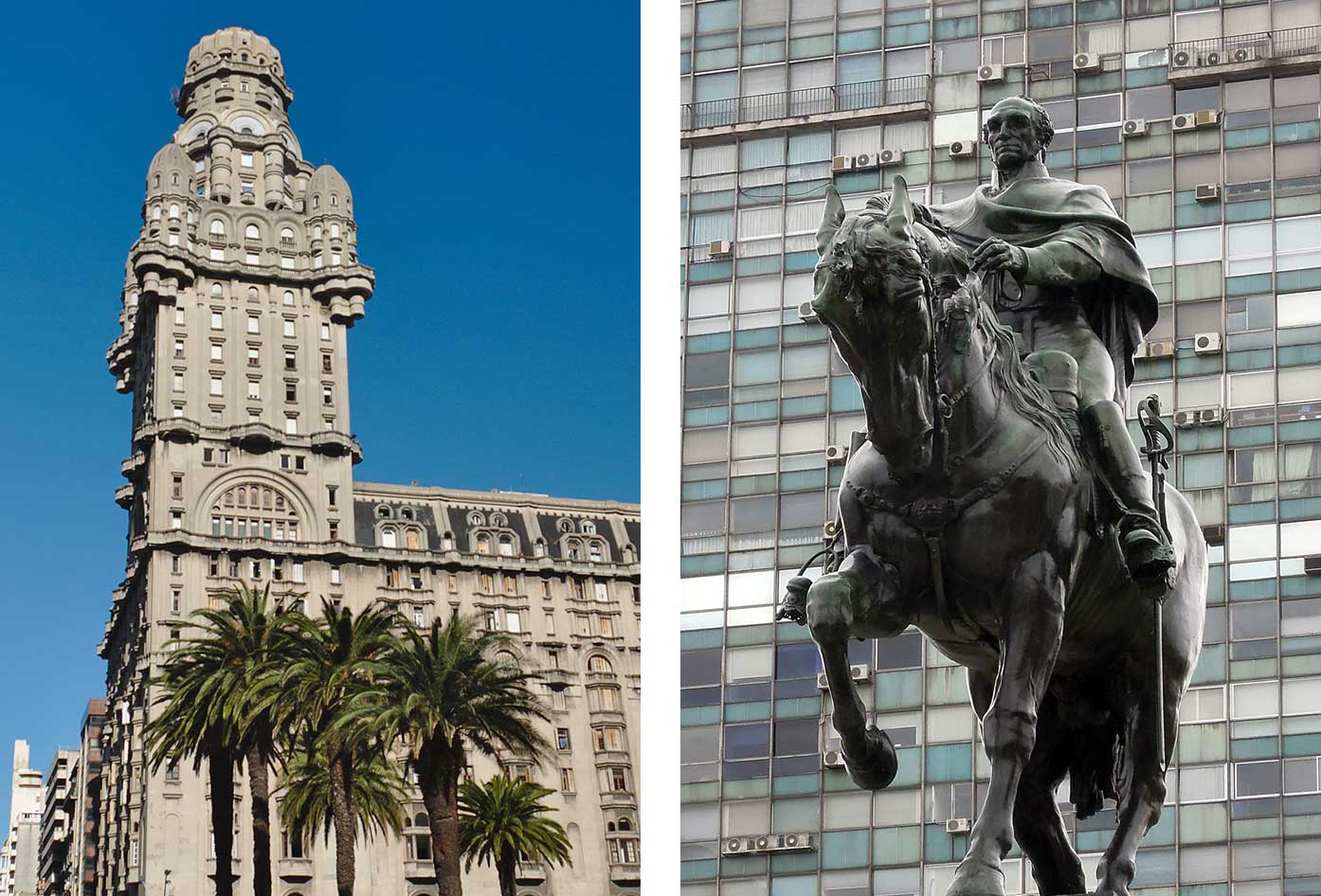 Along with the Cuidad Vieja and other archaic sites, the Plaza Independencia is a must-see place in Montevideo.
Although similar to many other Plazas in South America most visitors miss the guarded tomb that lies under the large statue. It's free to enter so try your best to go down, it's free.
Walk The Rambla
One of the things to do in Montevideo that you can't miss is a peaceful walk along the Rambla. It's a long seacoast that runs eastwards from downtown.
Whether you want to take a morning or evening stroll or just to read one of the many books on South America that you may find along your travels it's a great place to be.
If arriving in downtown Montevideo from the airport ask your driver to pass by this way so you can enjoy the beautiful view along the way. There is wheelchair access here for those concerned about accessibility.
After a long walk from downtown, you can arrive at Carrasco River which is another spot you may choose to relax for the afternoon.
Got Travel Insurance for Uruguay?

Designed by travelers, for travelers, World Nomads covers more than 150 adventure sports and activities so you can explore your boundaries.
Montevideo From Buenos Aires
Now you have not only the information need to be able to get to Montevideo, but also to share some ideas on what to do when you get there.
The purpose of this guide is to give you tips and make to be able to make a decision on how to get from Buenos Aires as efficiently as possible.
With a very short stay in Montevideo, I had a great time and my wish is for you to make the most out of your stay in Uruguay's capital city.
Follow these Uruguay travel safety tips for more insights on what to expect here.
Photo Credits:
Héctor de Pereda (c)
,
Mike D (c)
,
Mike D (c)
,
Lep (c)
,
albyantoniazzi (c)
,
Malbyantoniazzi (c)
,
W & J (c)
,
Jimmy Baikovicius (c)
,
Marcelo Druck (c)
,
Delphinidaesy (c)
,
Serge (c)
,
Kenny Evans (c)
📌 Like this article? Pin it…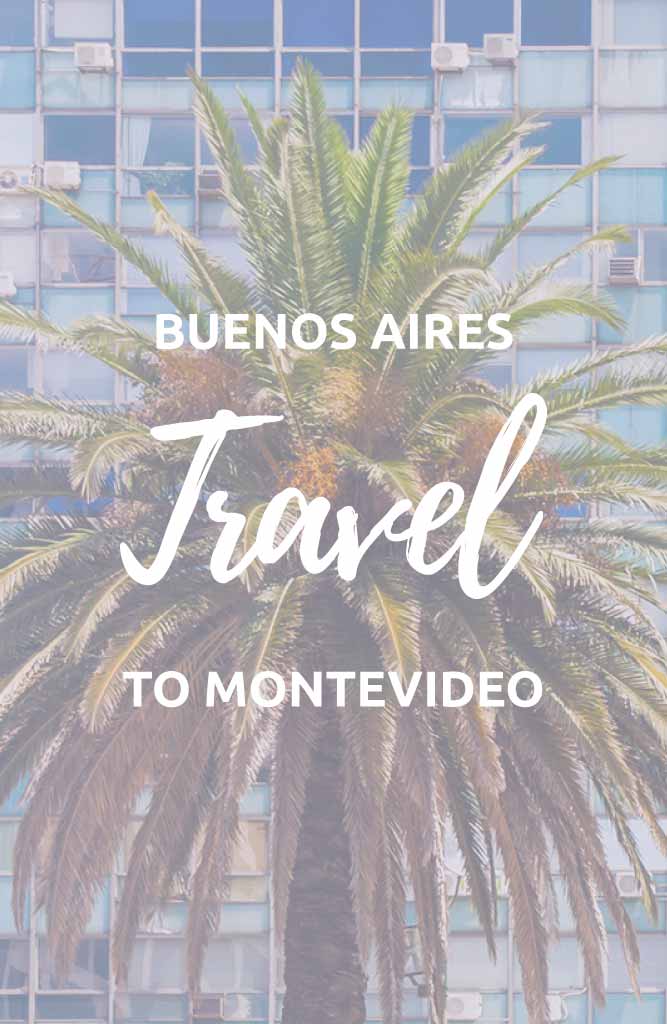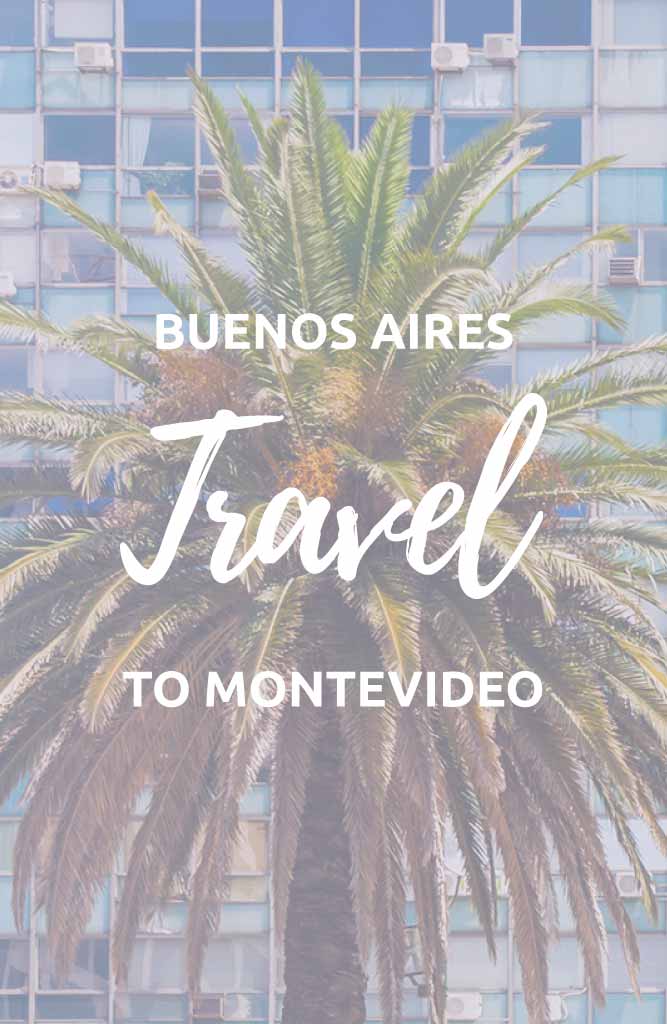 Have you decided the best way to get to Montevideo from Buenos Aires?
💬 Leave a positive comment or lets start a conversation below!
---
"Dear friend! Some links in this post contain affiliate links. Meaning, if you click through and make a purchase, book a hostel or sign up for a tour, I may earn a small commission at no additional cost to you. Your support means a lot and helps me to keep traveling and maintaining the quality of this site for you."