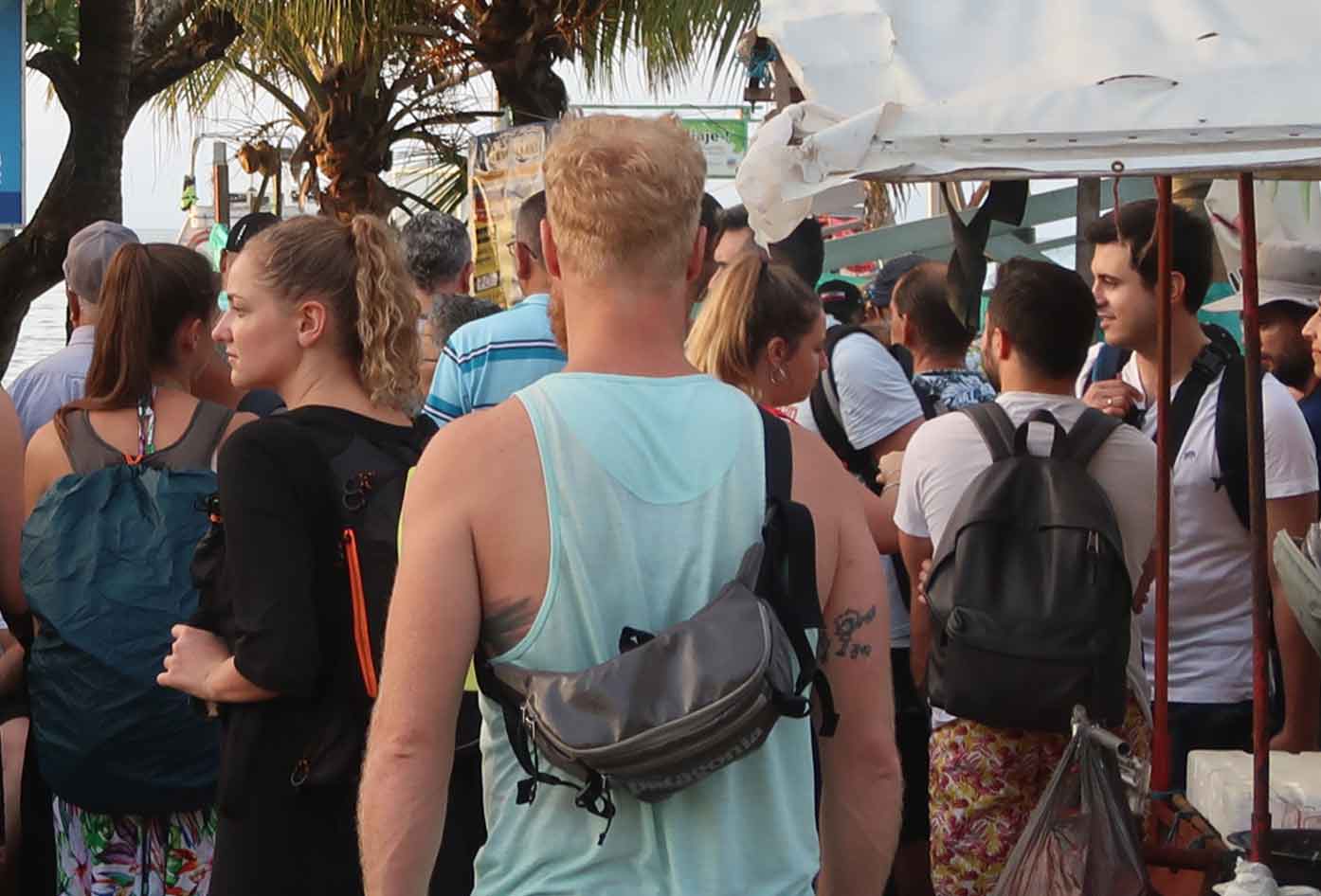 Deciding exactly what to pack for Colombia can be challenging.
If you think about it, Colombia is one of the most biodiverse countries on the planet. So knowing what to pack for each climate can be difficult.
On my travels backpacking Colombia, I've managed to find ways to pack, not only lighter, but smarter, and more agile along the way.
But oftentimes I've found myself having to go without, or, lacking that 'one thing' that would've made a perfect addition to my backpack.
What to Pack For Colombia?
Although packing light is now one of my rules for backpacking. My priorities do change depending on what type of travel I'm doing.
What you wear in Medellin will be different from what you'll wear in Palomino or when traveling to Cali in the Valle del Cauca for example.
With this Colombia packing list, I am going to share some ideas to help you know what to pack and in what circumstances.
In some cases, you'll need to pack items you thought you didn't need. Or, something you didn't anticipate which turned out to be crucial.
Does this sound familiar?
Rest assured in this guide I will introduce you to some of the things that I have carried or plan to carry in the future on my trips to Colombia.
Colombia Packing List
What you see in the packing list for Colombia is not all of the items I carry on one single trip. My goal is to list the things that have been useful over the years during my travels to Colombia.
Having traveled to many regions in Colombia and using Medellin as my base. I have had the luxury of leaving some items behind and re-packing my daypack. This allows me to do mini-trips with minimal gear.
Traveling to Colombia what do I need?
This is the question to ask ahead of time. Depending on where you are in the country, the weather in Colombia can change drastically.
If you're asking what to pack for Colombia in March, the answer may be different depending on where you go.
These three extremes will help you decide what to carry to Colombia.
Extreme 1 Holiday/Beach/Coast/Carnival
Extreme 2 Hiking/Jungle/Amazon
Extreme 3 City/Rain/Formal
Carrying a decent pair of pants for hot weather will help you to look more presentable and protect you at the same time.
For many travelers, and people living in Colombia, Medellin is popular. Known as the city of external springs you can expect a moderate temprature all year round.
However, Medellin is not the kind of city where everybody is walking around in shorts and a vest. This is why you must carry some pants.
What to Pack For Colombia?
Here are the items I suggest you add to your packing list for Colombia.
Features:
Offers RFID protection
Made for maximum comfort
Does not stand out
This neck wallet is 100% inconspicuous and with it being somewhat stylish at the same time you can carry it with you at ease. It comes with numerous features for protection, but also provides a fully working RIFD solution you can trust does the job.
---
Poncho Features:
Multiple purposes provided
Great for all outdoor events
Made for lasting durability.
For your trip to Colombia, a rain poncho may seem a little over the top but will not be missed on those rainy days when you get caught off guard. A poncho is easily carried and helps to avoid rain soaking through your clothing whilst making sure you don't feel weighed down.
Shirt Features:
Antimicrobial finish for protection
UPF40 sun protection also
Great for managing moisture
Carry a shirt that will help you to stay nice and cool no matter whether in the city or at the beach or at a mountain location. This shirt not only looks good but it feels good and gives you the ideal shirt to wear for an added sense of comfort as you travel. Great for heat management.
---
Hoodie Features:
Keeps you warm without excess
Flat-seam construction avoids bulkiness
Great for wearing when travelling
This travel hoodie offer a healthy mix of polyester, fleece, spandex, and Polartec to ensure that you can get plenty of protection no matter what the weather. Since it is entirely breathable at all times it is also perfect for those long bus rides throughout the country.
---
Got Travel Insurance for Colombia?

Designed by travelers, for travelers, World Nomads covers more than 150 adventure sports and activities so you can explore your boundaries.
Colombia Packing List
So whatever you decide to pack for Colombia you have some great ideas above.
Each one of the travel gear products I have recommended should give you a helping hand in making sure you are equipped for one or more of the variable climates found in Colombia.
If you're concerned about your safety traveling in Colombia see the various pages on this site dedicated to travel safety.
📌 Like this article? Pin it…
Did this help you with some ideas for your Colombia packing list?
Need More Packing Inspiration?
Hopefully, you've found a this packing list useful for your trip.
Feel like you need more travel gear for your trip?
Or, maybe you're considering buying a gift for a fellow traveler? See this best travel gear page for even more ideas on what to shop for.
---
"Dear friend! Some links in this post contain affiliate links. Meaning, if you click through and make a purchase, book a hostel or sign up for a tour, I may earn a small commission at no additional cost to you. Your support means a lot and helps me to keep traveling and maintaining the quality of this site for you."