What is Brazil known for and what can we learn about the country?
Brazil is known as the largest country in South America that is filled with history, religion, culture, sports, and incredible people.
It's surrounded by Amazon rain forest and tropical oceans, so the variety of fauna and flora is truly incredible.
Tourists love Brazil and they find it fascinating, which is why it is one of the most popular destinations for travelers who seek adventure.
What Is Brazil Known For?
Today, we'll look at some of the most fascinating landmarks, cultural feats, and people that this country has provided to the world.
With many things to talk about and so much to say, let's keep it short and sweet by focusing on Brazil's most outstanding aspects!
The Amazon Rainforest
The Amazon Rainforest is one of Brazil's most important characteristics since 60% of it is contained within the country.
It represents more than 50% of the rainforests on the planet. It's also the largest tropical rainforest and it's incredibly biodiverse.
It's home to 350 ethnic groups with over 30 million people, 40,000 plant species, 1,294 bird species, 427 mammals, and so much more.
Carnival
The Carnival is an annual festival held the Friday before Ash Wednesday, in the afternoon, a day that marks the beginning of Lent.
The Brazilian carnival is known for the costumes, samba music, and parades. Neighborhoods such as Santa Teresa and Lapa which are located in Rio de Janeiro are great places to stay during this festival.
This is, by far, the most popular holiday in the country and it is a huge event that millions of people enjoy, including tourists!
African Culture
The experience of being black in South America has its implications, however, African culture is present in Brazil via music, food, and dance.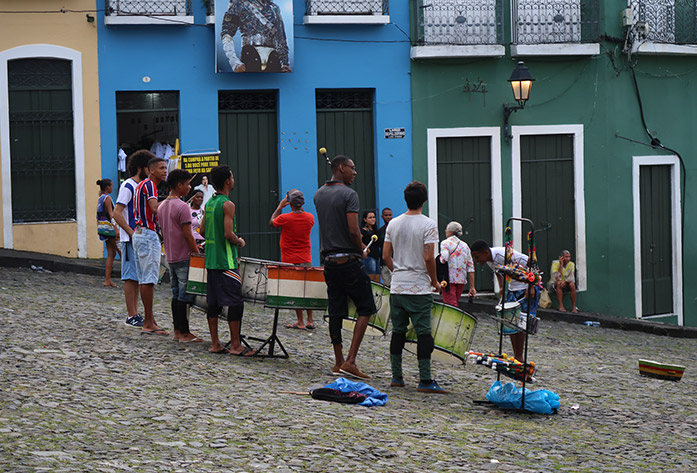 This is something they inherited from the 4 million+ slaves who were taken to the country against their will. A visit to Salvador Bahia will teach you about Brazil's Afro-Brazilian heritage.
The Carnival is a great example of African culture, which was born from the merger of Catholic rituals from colonialists and former slaves after slavery was abolished.
Copacabana Beach
The Copacabana neighborhood located in Rio de Janeiro is well known for its 2.5-mile or 4-kilometer beach, which is easily one of the best-known beaches in the world.
It's located on the Atlantic shore and it's bursting with hotels, bars, restaurants, and nightclubs all around.
The Copacabana beach has the most beautiful coastline and it welcomes people from all over the world.
Coffee
Brazilian coffee production is responsible for a third of the world's coffee, so it's one of the largest producers.
Brazilian coffee beans have been prosperous in the country since the 19th century and it had its first crop in the 18th century.
They have their geography to thank for this prosperity because the tropical weather is relatively stable and perfect for coffee crops.
Brazilian Waxing
Brazilian waxing is popular in the USA and it has been that way since the late 1980s when seven Brazilian sisters introduced the method.
However, Brazilian waxing has been around for as much as 3,000 years and it can be traced to Egypt, where they used the sugaring method for Brazilian waxing for pre-wedding ceremonies.
Portuguese
Portuguese is one of the most widely spoken languages in South America and it's the second most spoken language in Latin America, second only to Latin American Spanish and other dialects.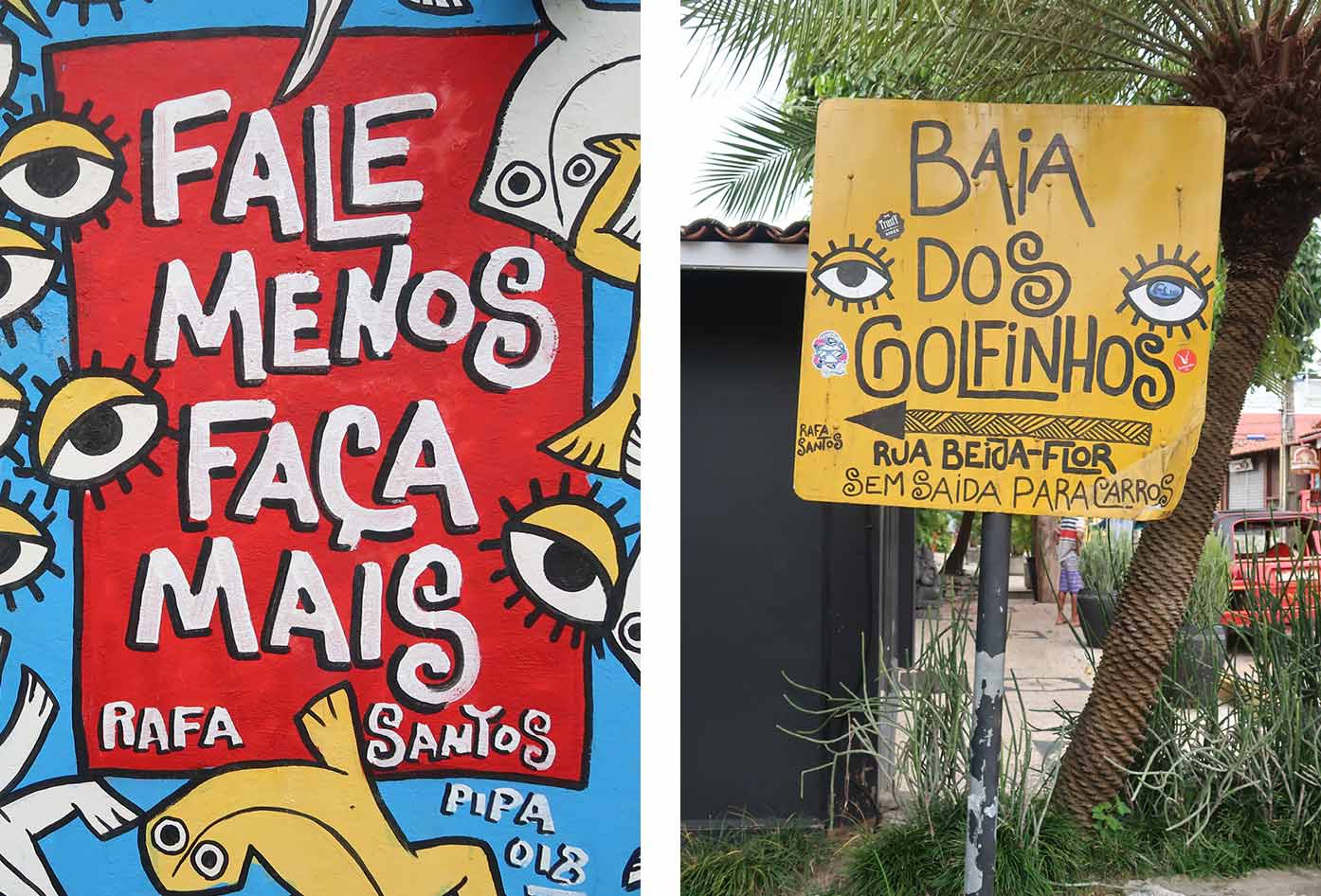 The Brazilian variety of languages is one of the 10 most influential languages. Portuguese is spoken all over the world, it's a beautiful language to learn, and it opens a world of opportunities.
Cachaça
One of the many interesting facts about Brazil is that Cachaça is the most popular distilled spirit in Brazil and it's known as pinga or caninha.
It's made from fermented sugarcane juice and it's a common ingredient in many tropical drinks.
The most popular cocktail containing Cachaça is the caipirinha. Cachaça can only be produced in Brazil and it has 38-48% alcohol by volume.
Iguaçu Falls
The Iguaçu Falls, also known as Iguazú Falls, are a group of waterfalls found on the Iguazu River, which is on the border of Misiones, an Argentine province, and Paraná, a Brazilian state.
They make up the largest waterfall in the world and most of the waterfalls are on the Argentinian side, they are shared through the Iguaçu National Parks, which are UNESCO World Heritage Sites.
Football
Football is the most popular sport in Brazil and the country has birthed some of the greatest football players in history.
These players include the likes of Ronaldo, Ronaldinho, Roberto Carlos, Neymar, Rivaldo, Garrincha, and so many more.
One of the many facts about Brazil is that Brazilians are passionate about the sport. It's a huge part of their culture. The Brazilian football style is distinctive, with dribbling being an essential part of it.
Samba
Samba is an Afro-Brazilian dance and it's another great example of African culture in Brazil.
Samba music is well known and it has influenced many other genres. It's the most popular dance in Brazil and it's a huge part of the Carnival.
There are many styles of Samba dancing with a few differences between them, but they are all lively and a lot of fun.
Pao de Queijo
Pao de Queijo is the Brazilian version of cheese bread. It's a popular breakfast food and snack that many people enjoy, so it's very easy to find in the country.
Like many other Brazilian foods, Pao de Queijo originates from Portuguese colonists, and it's simply delicious.
What is Brazil known For?
Brazil is known for so many wonderful things, but these are some of the best ones you should know about.
This is an exciting country that's full of interesting landmarks, incredible places to visit, and more adventures than you could ask for.
There's so much to see, so much to do, and so much to try, which is why Brazil is such a popular destination for travelers.
If you are planning a trip to Brazil, you can't miss any of the things and places mentioned above.
Each and every one will make for an authentic experience and will expose you to the local culture and history.
See this guide to the best places to visit in Brazil which offers plenty of opportunities for excitement that'll make for an unforgettable trip.
📌 Like this article? Pin it…
Did you learn any from these famous things about Brazil?
💬 Leave a positive comment or lets start a conversation below!
---
"Dear friend! Some links in this post contain affiliate links. Meaning, if you click through and make a purchase, book a hostel or sign up for a tour, I may earn a small commission at no additional cost to you. Your support means a lot and helps me to keep traveling and maintaining the quality of this site for you."