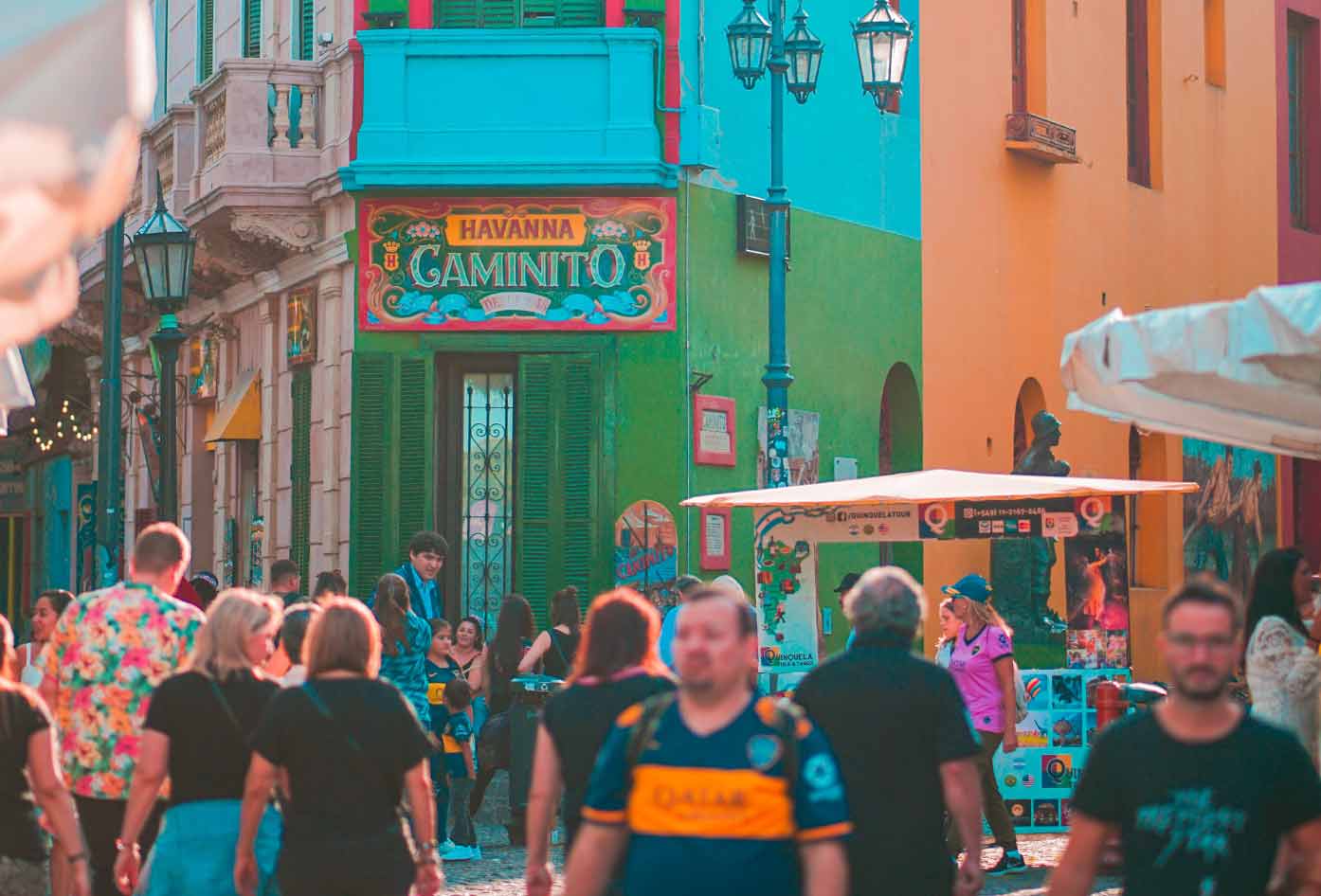 What is Argentina known for and what can we learn about the country?
Argentina is a magical country with something for everyone. Here you'll find desert landscapes, glaciers, mountain ranges, jungle, and more.
As the 8th largest country in the world, most of its population is found in cities, meaning that many Argentinian corners remain untouched.
What Is Argentina Known For?
There's so much to discover in the country! There's a great variety of national parks, outdoor adventures, and many places to explore.
In this article, we'll not only look at some facts about Argentina you may not have known, but we'll go through some of the things that Argentina is known for so you can have a better idea of what you can enjoy.
Buenos Aires
Many people have heard of Buenos Aires but don't know where it is. Did you know that Buenos Aires is the largest city in the country and it's also the capital?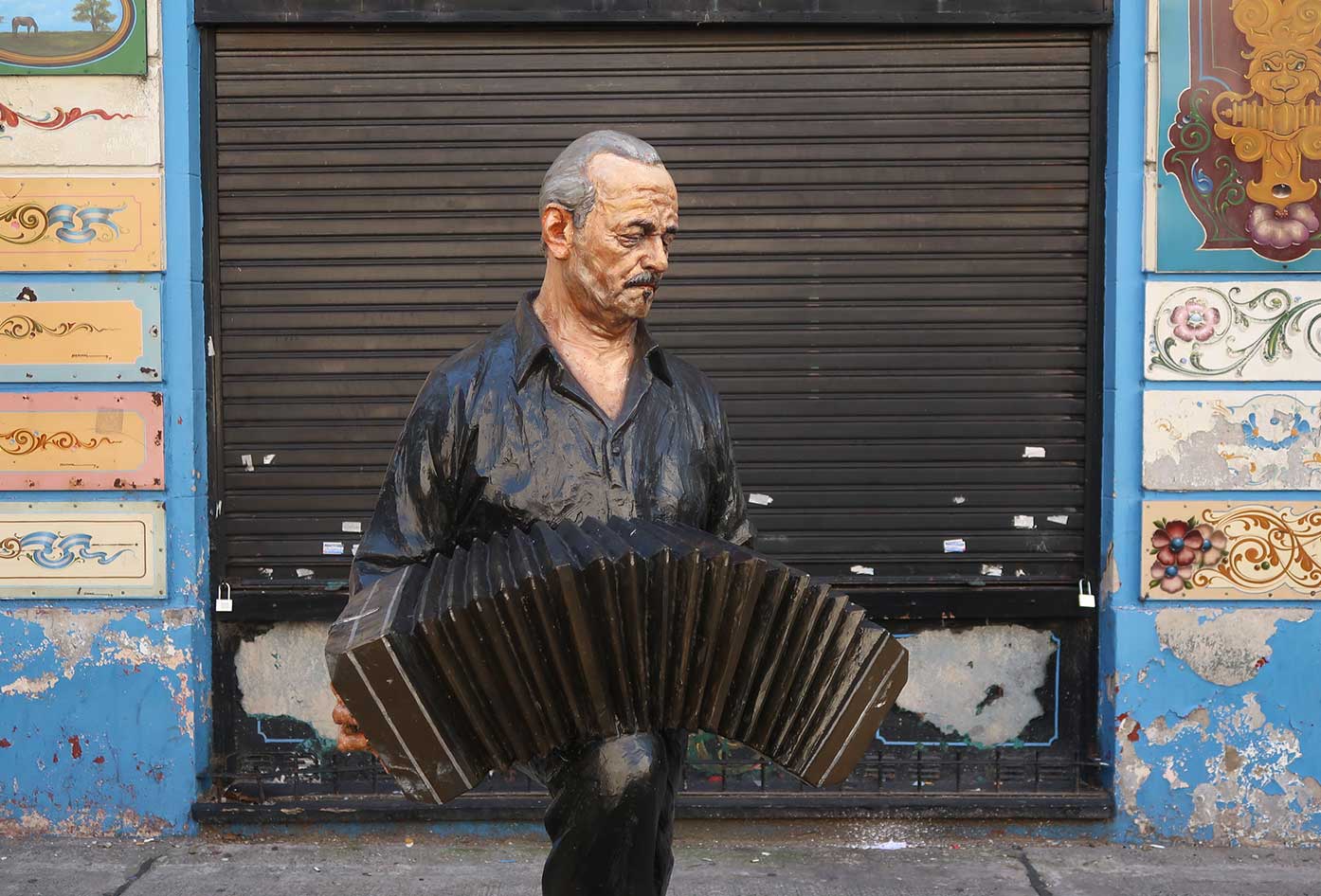 It's a multicultural city with rich history and culture that is considered a melting pot of a great variety of ethnic and religious groups.
In fact, it is no secret that Buenos Aires is considered to be one of the most diverse cities in both North and South America.
It has so much to offer, which is why tourists often choose it as their main destination in the country.
Falkland Islands
The Falkland Islands are located 300 miles or 480 kilometers east of the Argentinian coast.
They are known for their nature and the wildlife is the main attraction for tourists who visit the islands.
There are many tours you can enjoy plus engage in a wide variety of outdoor activities, such as fishing, hiking, trekking, kayaking, and more.
Tango
Not only is Tango a musical genre, but it is also one of the most popular and influential dances the world has ever seen.
It was born in Buenos Aires in the 18th century and it is an essential part of Argentinian society and culture.
It's a partner dance that's sensual, passionate, and romantic. Carlos Gardel is one of the most popular tango singers and songwriters, and his music is nothing but beautiful.
People who want to learn how to dance Tango will travel to Buenos Aires with the specific purpose of learning the dance.
Lionel Messi
Argentina is known by many for Lionel Messi, one of the most well-known figures to come out of the country.
He is a professional football player is one of the best forwards in history and he is considered by many, especially by Argentinians, to be the best football player in the world.
Messi won the Ballon d'Or award and the European Golden Shoes award on six different occasions, which is a record. He has also won 34 trophies in his career with Barcelona.
Yerba Mate
Similar to tea, Mate or (Yerba Mate) is by far the most popular beverage in Argentina.
It's also loved in Uruguay, where it's the national drink, Paraguay, and even Brazil. It's a common alternative to coffee and it's an infusion brewed from Yerba Mate dried leaves.
Most people who drink Mate in Argentina, drink it hot in its traditional container with a metal straw, but there's also an iced tea version of it.
Alfajores
Alfajores are a kind of cookie that's sweet and delicious!
They melt in your mouth and are made with dulce de leche. Alfajores are the most popular dessert in Argentina and they are a kind of shortbread cookie, but much lighter, with a crumbly texture.
They are more commonly filled with dulce de leche, but you can also find fillings such as jam, chocolate, nuts, and fruit.
Choripan
Choripan is a kind of sandwich that's made with chorizo and toppings.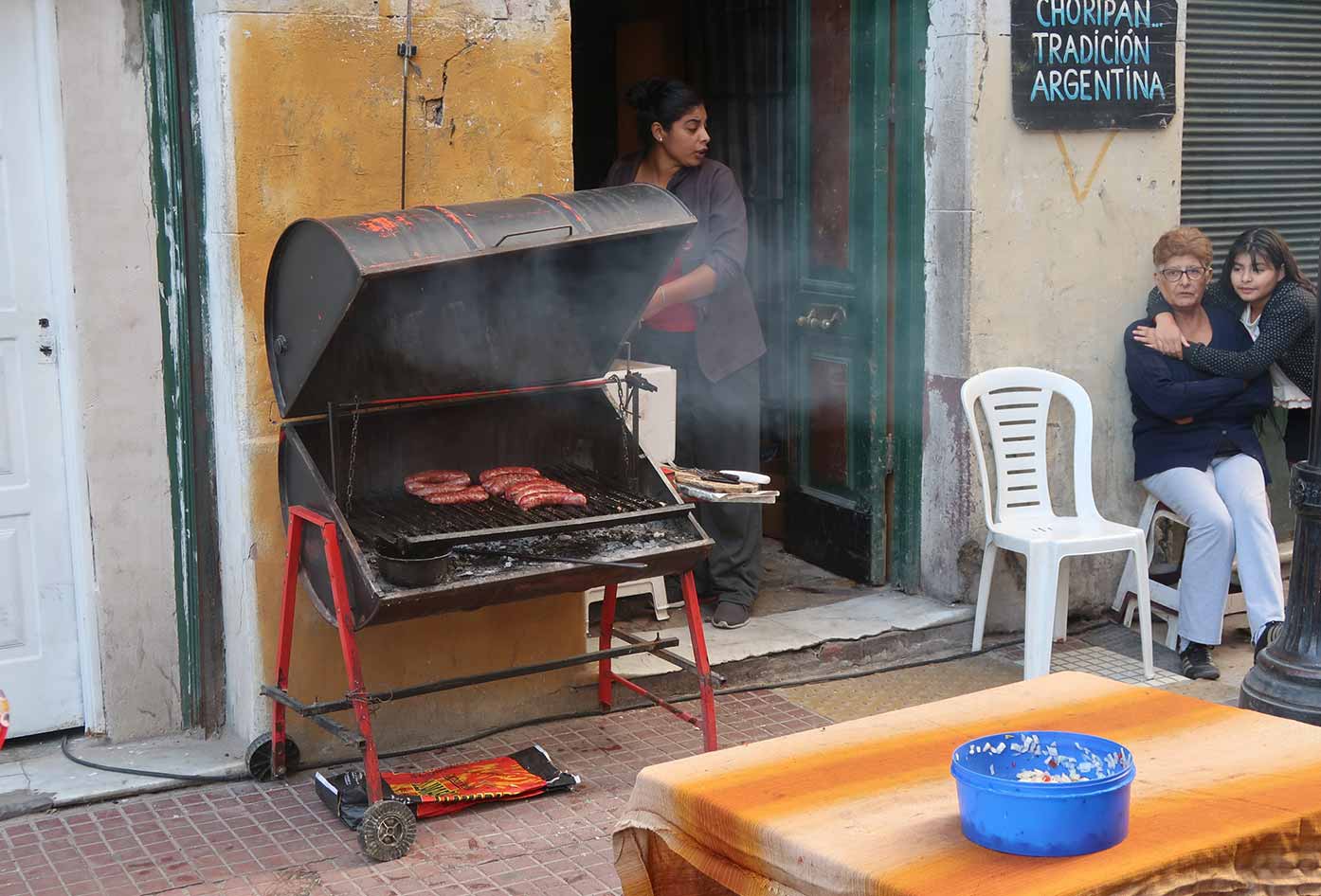 The infamous Choripan is a popular street food in Argentina, but it's also well-known in Uruguay, Peru, Chile, El Salvador, and Bolivia.
Choripan is not only delicious, but it's also inexpensive and convenient. If you decide to make it a home, you'll find it's very easy!
Iguazu Falls
The Iguazu Falls are a group of waterfalls located on the Iguazu River, on the border between Argentina and Brazil.
You can get to Iguazu Falls from Buenos Aires and it is found on the border of Misiones, one of the 23 provinces in the country.
There are over 275 falls and they are just majestic. Perhaps the most scenic one is the Devil's Throat, a curved cataract with 14 falls. The falls are also surrounded by rainforest!
Red Wine
Red wine is one of the many things Argentina is known for.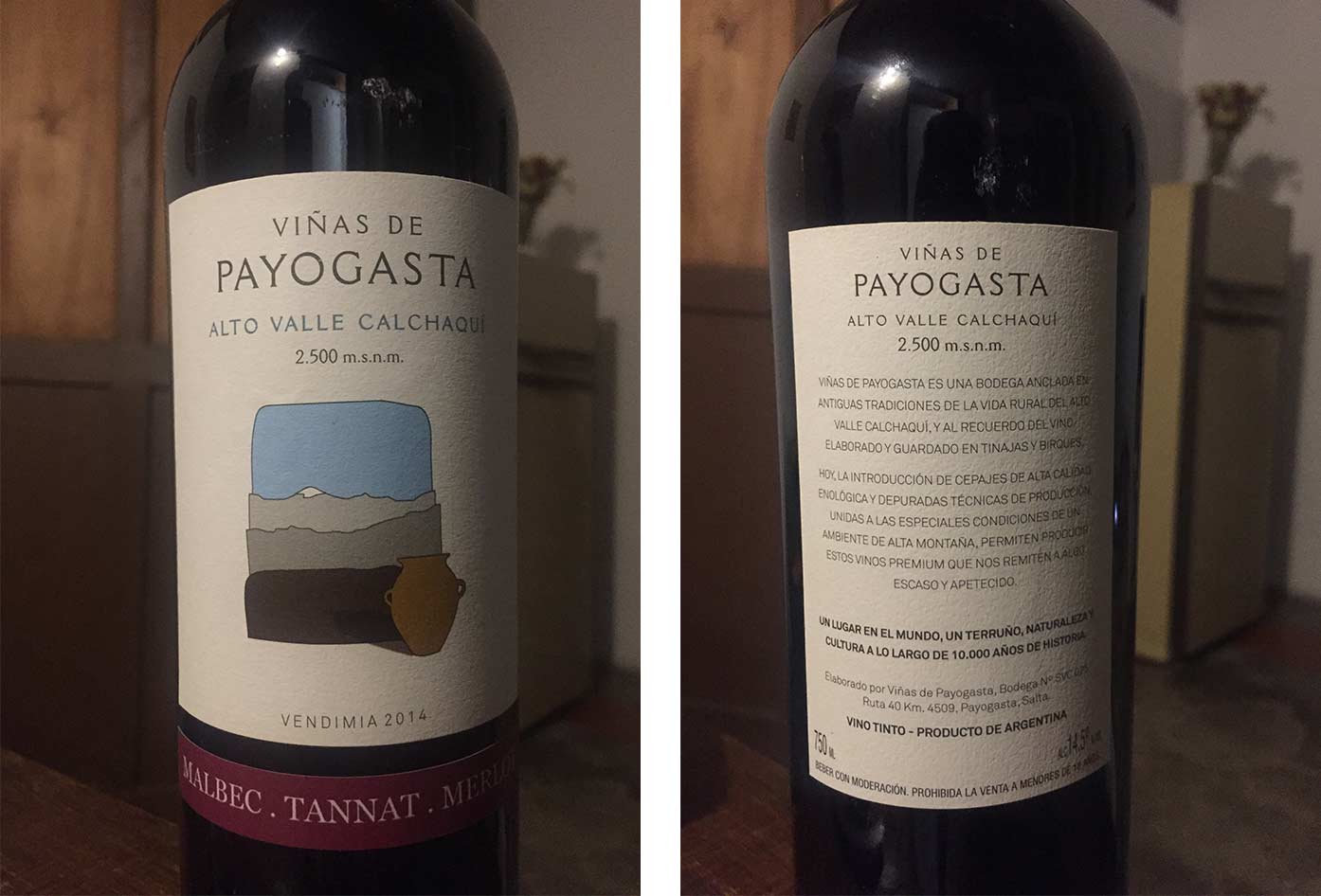 Their most famous wine is the Malbec and they produce the most popular Malbecs in the world.
Other red wine varieties produced in the country include Merlot, Cabernet Sauvignon, Pinot Noir, Bonarda, Tempranillo, and Syrah. If you love good wine, definitely give Argentinian red wine a try.
Ernesto Sabato
Ernesto Sabato was a novelist, journalist, essayist, painter, physicist, and mathematician born in Argentina.
His political and social studies influenced the country greatly and his literature was also very influential in all of Latin America.
He was awarded the Cervantes Prize in 1984 and his work was concerned with surrealist and real interpretations of phenomena.
Gauchos
The Gauchos are Argentinian cowboys and they are very romanticized.
They are rugged, nomadic men who enjoy living a simplistic life. They are expert horse riders, hunters, and outdoorsmen.
Many gauchos are seen as outlaws but they are known for being generous and they have become legendary figures in the Argentinian culture.
Gauchos are a part of the tourism industry and they entertain tourists in many different ways.
Eva Perón
Eva Perón, also known as Evita, was an influential political figure. She was the wife of President Juan Perón, so she was the First Lady from 1946 until she died from cancer in 1952.
She has earned her place in international pop culture thanks to the musical Evita, and she is an inspiration to many.
What Is Argentina Known For?
Argentina is an exciting country with so much to offer, so it's impossible to have nothing but a great time while you're visiting.
The people are welcoming, it's full of history, the art and culture are diverse and rich, the food is amazing! Known for superior wine, which rivals European wine, there are many ways to enjoy the culture.
Argentina is a country worth visiting and there is so much to discover! See this guide on how many days to spend in Argentina if visiting the capital.
📌 Like this article? Pin it…
Did you learn anything from these famous things about Argentina?
💬 Leave a positive comment or lets start a conversation below!
---
"Dear friend! Some links in this post contain affiliate links. Meaning, if you click through and make a purchase, book a hostel or sign up for a tour, I may earn a small commission at no additional cost to you. Your support means a lot and helps me to keep traveling and maintaining the quality of this site for you."