What does Parcero mean when it comes to learning Spanish?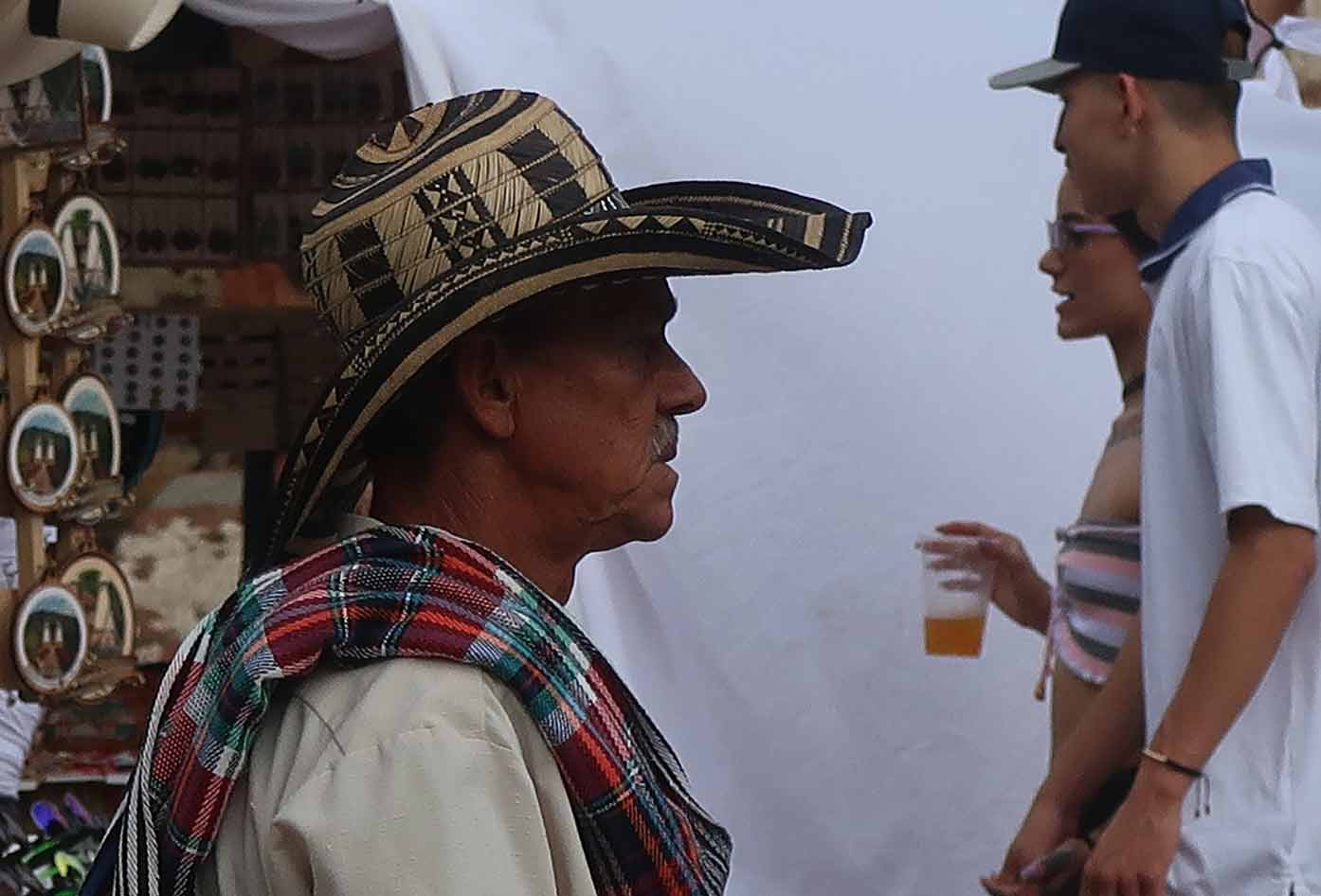 If you're learning Colombian Spanish, you already know how colorful the vocabulary can be.
To sound like a true Colombian, it is very important to learn some Colombian slang words and how to use them.
That's why I have decided to start this series of articles where I look more closely at popular Colombian Spanish words.
What Does Parcero Mean?
In this article, I'll cover the word "parcero", which is one of the most popular Colombian Spanish slang words, especially in Medellin.
You will hear it very often in informal conversation, particularly among young people, and though it can be roughly translated to "dude", "mate", or "bro", it's used to address both men and women.
No matter whether you are in Medellin or Montevideo, it is always good to learn the origins of words to deepen your understanding of Spanish.
Origins of the Word "Parcero"
It is difficult to locate the origin of slang words, but what we know about the word "parcero" is that it comes from the word "aparcero".
Aparcero is the term used for someone who had a stake in a community plot of land, called "parcela".
Back then, the people who worked in these plots (predominantly the paisa people) would have their fortunes closely connected.
"Aparceros" relied on one another because they worked together and they shared a lot of their time as well as their fortune because it came from the same land.
With this in mind, it's not difficult to see how the word evolved to "parcero" and why it now means "friend".
Meanings of Parcero
In this section, I'll provide a few examples of how the word "parcero" can be used in conversation. That way you can get familiar with it, practice it, and learn to use it naturally whenever it's appropriate.
These are simple sentences you can memorize and use to create your own that can be used in your own Spanish conversations.
To Address a Friend
🗣️"Oiga, parce. Nos vamos, ¿o qué?"
Meaning in English: Hey, dude. Are we going or what?
Colloquial usage: Using the word "parcero" or "parce" is a common way to address a friend in greeting or to say something that's directed at them.
To Refer to a Friend
🗣️"Ah, ¿Juan? Ese es mi parcero." / "Ellos son parceros míos."
Meaning in English: "Oh, Juan? He's my buddy." / "They are friends of mine."
Colloquial usage: "Parcero" can also be used to reference a friend or a group of friends, whether they're present or not.
To Describe Personal Qualities
🗣️"¿Conociste a María? Ella es muy parcera."
Meaning in English: "Did you meet Maria? She is very friendly."
Colloquial usage:"Parcero" can also be used as an adjective, meaning "friendly", someone who is nice to be around.
To Start a Conversation
🗣️"Parcero, diga cómo la está pasando?"
Meaning in English: "Dude, how are you enjoying yourself?"
Colloquial usage: If you want to start a conversation with someone you don't really know at a party or elsewhere, this sentence can be a good way to do that.
Parcero Meaning
At the end of the day, "parcero" is a very common slang word in Colombian Spanish. Learning how to use it will help you settle into the language a lot better and help you sound more like a local.
On your journey to mastering Colombian Spanish this should give you some more confidence when adding new words to your vocabulary.
📌 Like this article? Pin it…
Are you learning Colombia Spanish and did this article help you at all?
💬 Leave a nice comment or let's start a conversation below!
---
"Dear friend! Some links in this post contain affiliate links. Meaning, if you click through and make a purchase, book a hostel or sign up for a tour, I may earn a small commission at no additional cost to you. Your support means a lot and helps me to keep traveling and maintaining the quality of this site for you."