What does Bacano mean when it comes to learning Spanish?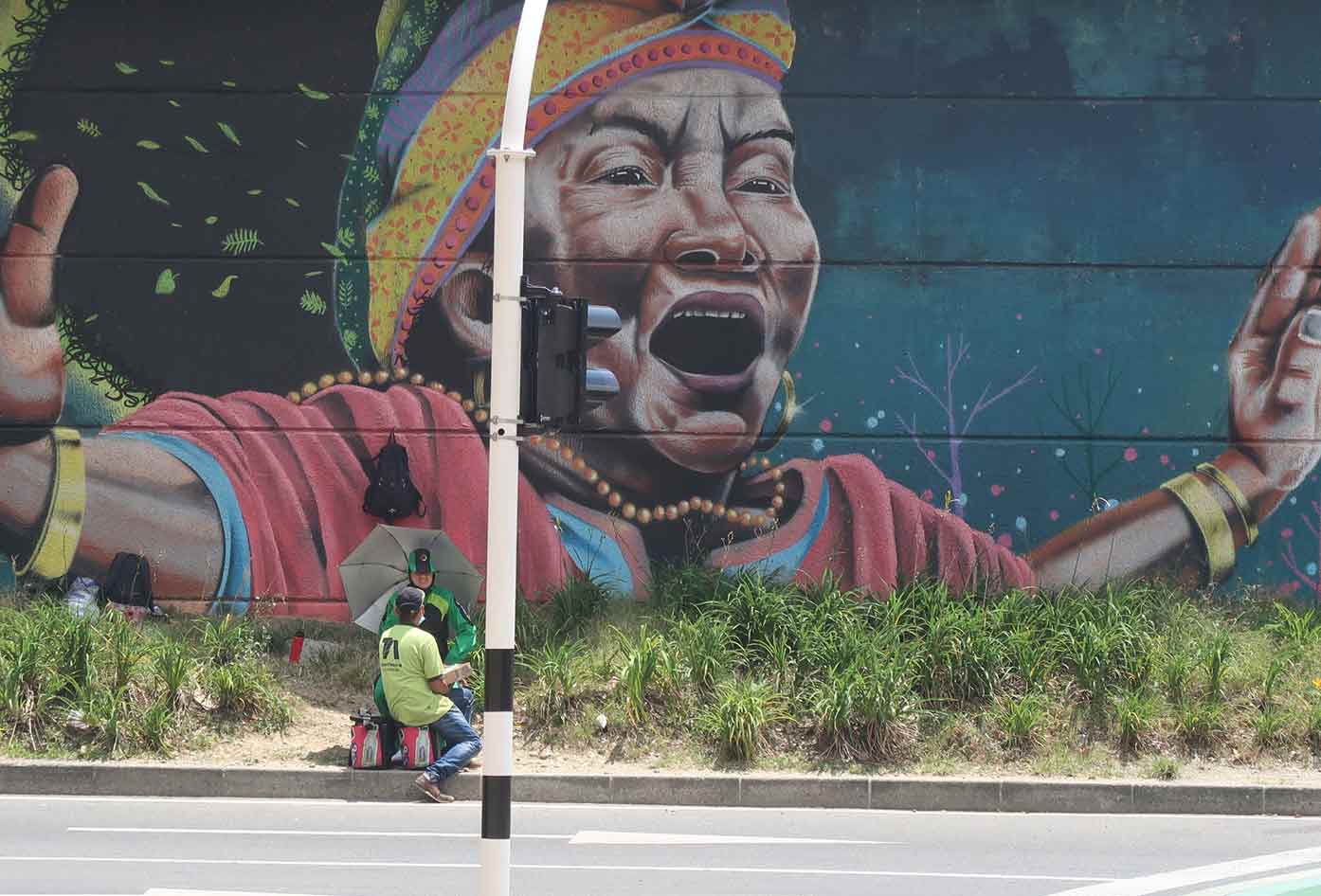 Continuing with my series on Spanish slang words I bring you "bacano" a common Colombian word that's used by locals quite often.
If you're traveling to Colombia you'll hear it a lot, so you must understand what it means and how to use it if you're learning Spanish!
What Does Bacano Mean?
On my travels around Colombia it is one of the many words I hear time and time again, and let's admit it – it's a pretty cool word in itself.
I started this series to be able to discuss popular Colombian slang words as well as show you their meaning (and how to use them).
Origins of the Word Bacano
According to the Royal Spanish Academy, the word "bacano" stems from the word "bacán", which means "really good".
The origin of bacán is not easy to pinpoint, but it could come from "Baco", a pagan god that's synonymous with party and wine.
The word "bacanal", which is the name of the parties that were thrown in the name of this pagan god.
Bacano is used as an adjective to describe something really good, cool, or fun. For this reason, you'll hear it often and it has a positive meaning.
People and things can be described as "bacano" or "bacana" and you'll know that it's a good thing. You may also encounter the word "bacanería", which refers to the quality of being cool or great.
Meaning of Bacano
Bacano or bacana is used to describe cool people, situations, ideas, or things. When Colombians label anything as "bacano" it means something or someone is great, super-nice, or cool.
It's the highest slang compliment and if you earn it, you know you've done something right.
If like me, you are learning Colombian Spanish, this is one of those slang terms that you'll hear very often. So, to help you practice, here are a few examples you can use to sound more like a local:
Phrase 1
🗣️"El paseo estuvo muy bacano."
Meaning in English: The walk was super nice.
Colloquial usage: In this example, bacano is used to describe an activity that was really nice, fun, or exciting. You can also use it to talk about parties and a great variety of activities.
For instance: "Sería muy bacano ir a la montaña." / "It would be really cool to go to the mountain."
Phrase 2
🗣️"Tu carro está bien bacano."
Meaning in English: Your car is super cool.
Colloquial usage: In this context, bacano is describing a cool object. It can also mean that the car is very nice and it's causing a great impression on people. You can use it to describe anything that you think is great or impressive.
Phrase 3
🗣️"A ese man se le nota la bacanería."
Meaning in English: You can just tell that guy is super cool.
Colloquial usage: As mentioned before, bacanería describes the quality of being cool. You can use this when someone or something is cool to the core and it's the very first thing you notice as a quality.
Bacano Meaning
Though "bacano", "bacán", and "bacanería" all mean the same thing, they can be used in many different contexts and scenarios.
It's a versatile term and it's one of the most commonly used adjectives.
Just remember, in conversation you won't get in trouble for saying it because it's not rude or anything, so you'll be safe.
If you're planning a trip to Colombia see my travel content on this blog.
📌 Like this article? Pin it…
Did this help you learning the meaning of the word bacano?
💬 Leave a nice comment or let's start a conversation below!
---
"Dear friend! Some links in this post contain affiliate links. Meaning, if you click through and make a purchase, book a hostel or sign up for a tour, I may earn a small commission at no additional cost to you. Your support means a lot and helps me to keep traveling and maintaining the quality of this site for you."