Here's a list of unique travel gifts for people who love to travel.
Know someone who's going to travel? I find it's usually a good idea to prepare for your next adventure.
Not just for the sake of being prepared but also to make sure you those comforts that can really enhance your or somebody else's trip.
Unique Travel Gifts for Backpackers
It's always nice to have that something extra you never thought of. If you're buying a gift for a traveler and not sure exactly what to get, keep scrolling.
Looking for gender-specific gifts? Don't worry I got your back… I've even added a couple of travel gifts for her if shopping for a female.
After years of traveling around here are some gift ideas for backpackers.
Whether you're buying for family, friends or for you, know that I've tried and tested most of these travel gift ideas. However, I must admit there's some that are purely personal pleasantries 🙂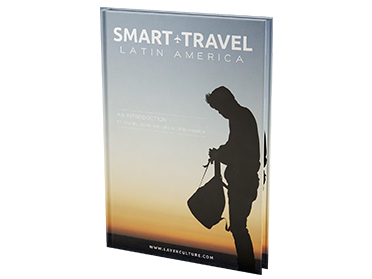 Why this Product?
Master Latin America travel
Learn Smart Travel Hacks
Learn Spanish Tips
After 4 years of Travel in Latin America, I put together a small guide of tips, tricks, and wisdom! Everything you'll need to know about smart Travel in Latin America.
---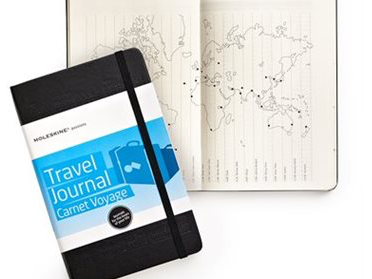 Why this Product?
Calendars + checklists
Budget and trip planners
Memorable moments
If you've been reading my blog you'll know how important it is to carry a journal whilst traveling. This is one of those personal travel gifts for men that I have received as a gift and constantly use.
Journalling helps me stay sane whilst on the road, not to mention a place to collect all those memos, tickets, and receipts I like to collect.
---
Why this Product?
Carry On Sized
Weather Resistant
Protect Your Electronics
I've tried and tested many backpacks over the years. I've overpacked them, under-packed them and even forgotten them. Now I manage to pack everything I need into one of these babies. Not to mention looking cool at the same time.
---
Why this Product?
Access over 5.5 million books
Has WiFi and 3G
Battery lasts for weeks
When I first started traveling I'd trolley physical books around with me. Then I got smarter! This Kindle even comes with WIFI so you never have to worry about running out of reading material, ever! You have access to over 5 Million books.
---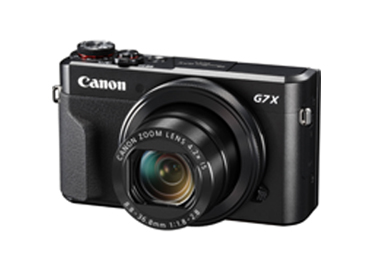 Why this Product?
Powerful and pocket-sized
Full HD movies
Perfect for VLOGGING
I like to make VLOGs and take impressive photos. My goal is to record the highest quality video I can and I just don't have space for DSLR cameras. Literally, I've tried so many cameras then I found this beast. Popular with many famous YouTubers.
---
Why this Product?
Superfast Speeds
Engineered for 4K video
Lifetime warranty
I'm not the only one to say this. People who love to travel and take picture-perfect videos and photos literally can't get enough memory. I can't get enough anyway. I highly recommend using a reputable brand like SanDisk, they won't let you down.
---
Why this Product?
Made with Guaraná
Hydrates and softens Skin
Irresistible fragrance
I don't usually put cream on my Bum, but when I do, I use no other than Brazilian Bum Bum Cream. Nuff said! In a world where there are endless gifts for backpackers, this cream is perfect for stimulating circulation and keeping posteriors at their smoothest. Oh and did I mention, it smells like heaven!
---
Why this Product?
A record of your journeys
Livens up your wall
Reveals a colourful map
Somebody bought me one of these special maps for my birthday. I was super impressed by it. It's such a cool idea. In fact, it looks so good on my wall I still haven't scratched any of it off. I'm going to frame it eventually.
---
Why this Product?
Perfect for work and Travel
Helps improve posture
Extremely strong & sturdy
This is a must-have for backpackers who work and travel. This will protect their posture from being sat at the desk. Very popular with Travelprenuers and Digital Nomads, it increases work productivity by raising your laptop screen to eye level.
---
Why this Product?
Whisks water off your body
Saves luuggage Space
Antibacterial Propoties
This is one of the best gifts for backpackers without a doubt. If you've not already invested in one, a microfibre towel is an essential part of any travelers' toolkit. If you need to dry yourself in a hurry this towel is perfect. It's light compact and antibacterial, keeping all those smelly and nasty germs at bay. Don't be dirty and travel without one!
---
Why this Product?
Charges iPhone 8 2.4 times
Pocket sized
Built-in flashlight
If you are looking for gifts for people who love to travel you must remember that the 21st-century backpacker needs to be connected 24/7. With this beast of a device, it'll keep a backpacker iPhone charged up for 3 full charges from empty.
---
Why this Product?
Share your sound with friends
For all audio devices
Lifetime Warranty
When backpacking there becomes a time where we have to share our music and films. Especially on those long-haul trips. With this high-quality headphone splitter, you can ensure both parties get full surround sound to their ears.
---
Why this Product?
Records 4K and 1080p
Video stabilisation
Super easy to carry
This list of gifts for travelers would not be complete without a Go Pro. Whether mounted to the head, body or hand this is the best GoPro out yet and will capture the smoothest footage and superior image quality all-day look. Backpackers love GoPro's because they are small and compact, the perfect travel gift.
---
Why this Product?
100% UV400 protection
Super Stylish
Folds into your pocket
Son of the sun here. After so many pairs of travel sunglasses tested. I have lost them, sat on them, and even given pairs away. This is my favorite pair yet. They are foldable, stylish, and even come in a cute leather case.
---
Why this Product?
Cover in 130+ countries
140+ Activities Covered
24/7 Emergency Assistance
Maybe not seen as one of those amazing gifts, and to be honest, I have traveled with it, and traveled without it! Today as a smart traveler I know how important it is to have insurance cover. World Nomads allows you to travel indefinitely without knowing your full itinerary and still be covered – how about that for a travel gift.
---
Why this Product?
Charcoal Teeth whitening
Protects against tartar
Fluoride Free
Fluoride is very harmful to humans and it's dangerous for the body. This is where Charcoal Toothpaste saves your life. It's also an amazingly natural tooth whitener. Another one of those perfect gifts for people who love to travel.
---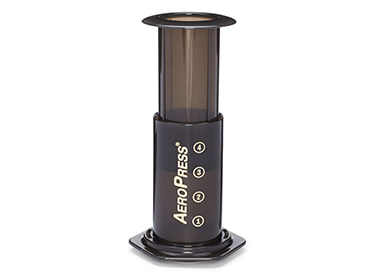 Why this Product?
Makes perfect cup of coffee
Simple and quick to clean
Easy to carry
The AeroPress is a revolutionary new way to make perfect coffee every time. This is one of the ultimate gifts for people who travel and want to taste the best of the coffee on the road, no matter where there are. Perfect for making your morning coffee in the hostel.
---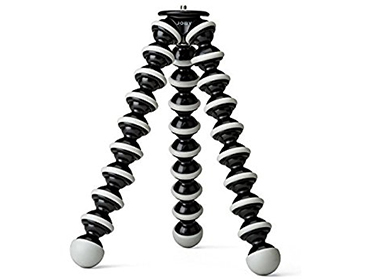 Why this Product?
Capture superior perspectives
Easy to carry
Take perfect selfies
One of those new-age gifts for travel lovers. As any backpacker will tell you, getting that perfect Instagram shot can be a challenge. With this Gorilla Pod you can mount it on any object you can imagine. Making it easy to get those awkward/causal selfies we all lust for.
---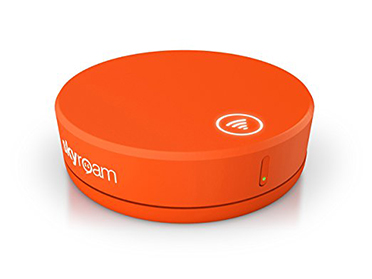 Why this Product?
Super fast global 4G hotspot
Instant internet coverage
Secure & Shareable
Who thought it was possible to have an internet connection anywhere in the world without buying sim cards? With the new Sky Roam Solis, it's a piece of cake. This is a must for working online or keeping in contact with family and friends.
---
Why this Product?
Presented in a free gift box
Redeemable on Amazon
Available to be gift wrapped
Sometimes people who like to travel don't like surprises and just like to buy things for themselves. We don't have to be offended by this. The answer is to buy them an Amazon gift card. That way they can buy whatever they want when they want.
---
Why this Product?
Super duper durable
Can wear anywhere
Look cool and fresh
Not one of the best gifts for hikers but by far one the most robust pair of footwear I own. I wouldn't change my Havaianas for the world. I bought my first pair in Brazil and have worn them ever since. I even wore them hiking around a desert in Colombia. Did I mention, they're indestructible.
---
We've come to the end of my gifts for people who love to travel. I'm a big fan of products that last and like to care for my things.
I like testing new products when I can. There are so many gadgets I see that could be easily classed as perfect gifts for travelers when I take new trips of growth but I don't have room for most of it.
I'm always trying to improve my toolkit. Working as a digital nomad forces you to carry less on the road.
If you're in the process of looking for new unique gifts for backpackers and feel something important is missing, just let me know!
📌 Like this article? Pin it…
Did this help your search for some unique travel gifts?
---
"Dear friend! Some links in this post contain affiliate links. Meaning, if you click through and make a purchase, book a hostel or sign up for a tour, I may earn a small commission at no additional cost to you. Your support means a lot to me and helps me to keep traveling and maintaining the quality of this site for you."