So, you're thinking of becoming a digital nomad?
I've spent years living as a digital nomad. Working out of a backpack, testing out tools to help me live, work, and travel more effectively.
I'm always looking out for digital nomad gear to aid my productivity.
---
Quick Answer: Popular Digital Nomad Gadgets
---
Wondering what gear digital nomads carry? Look no further! In this list, you will see many of the tools digital nomads carry.
Digital Nomad Gear
Here's a list of physical products and digital nomad gadgets that will help get you started working on your online business:
Features:
Sleek cool
Super light and thin
Super Fast
This is one of the serious digital nomad tools popular with designers and video editors. The MacBook Pro packs enough power to make sure you're super productive.
---
Features:
Setting up office anywhere
Protects neck and back
Super compact
This is the ultimate digital nomad tool. It has a plush design and ideal for all laptops or even reading books. It's strong and lightweight. Perfect for traveling.
---
Features:
Works Worldwide
Charges all devices
Travel adaptor
The bug plug is perfect for international travel. The good thing about it is that it can charge devices like your iPad like lightning in some cases 4 times faster.
---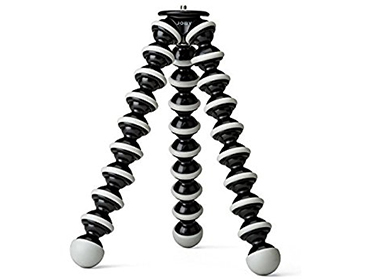 Features:
Takes perfect selfies
Easy to carry
Very Compact
Perfect for digital nomads. Working alone makes it difficult to get the shots you may need for Instagram or youtube. You can mount this tripod on any object.
---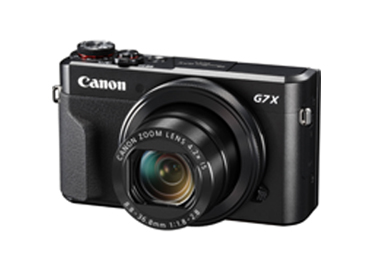 Features:
Powerful and pocket-sized
Full HD movies
Perfect for VLOGGING
If you want to record the highest quality video whilst maintaining space in your backpack. The G7x is perfect. Popular with digital nomads and travelpreneurs.
---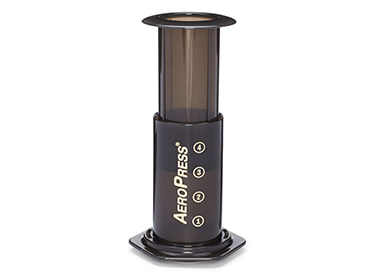 Features:
Makes perfect cup of coffee
Simple and quick to clean
Easy to carry
True digital nomad gear. Coffee is a creative tool. The Aeropress will make you the perfect full-bodied coffee allowing you to prepare your morning coffee on the go.
---
Features:
Super duper durable
Can wear anywhere
Look cool and fresh
By far the most robust pair of footwear for digital nomads who are in hot countries. I bought my first pair in Brazil and have worn them ever since.
---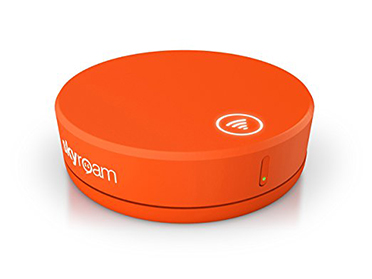 Features:
Super fast global 4G hotspot
Instant internet coverage
Secure & Shareable
Who thought it was possible to have an internet connection anywhere in the world without buying sim cards? This is a must for working online, digital nomads, and travelpreneurs. I'd definitely consider adding this to your current nomadic gear list if you've not already.
---
Features:
Carry On Sized
Weather Resistant
Protect Your Electronics
This is probably the best backpack for digital nomads who have a lot of experience on the road. Tortuga Backpacks allow you to smartly pack all your gadgets, clothes, and accessories into one of their styles of weather-resistant backpacks.
---
Features:
Perfect of for smartphones
Super compact
Solid cherry wood Handgrip
Not so much one of the most important tools for digital nomads but a must for your online business if it requires you to film a lot of videos. The construction of the Glif is very strong and sturdy. Designed for smartphones.
---
Features:
Super compact
Trims beard moustache
Cuts hair super short
Depending on where you are getting a trim can be difficult. Most digital nomads carry something to keep them looking suave. This travel trimmer is light and compact.
---
Features:
Tones major muscle groups
Super compact
Perfect for stretching
No digital nomad is complete without exercise. You can starch your whole body with this in minutes. Perfect for stretching out my neck and shoulder muscles.
---
Features:
Facilitate better sleep
Perfect for travelling
Easy Washable
A crucial addition to your digital nomad gear. Sleep is one of the most important things we do as humans. With this, you can enjoy Great Sleep anytime, anywhere. See my travel pillow review for more ideas.
---
Features:
Avoid damaging phone
Super light and durable
Place your phone anywhere
Relying on our smartphones daily we are often inclined to drop them. This is a very helpful tool for digital nomads who find themselves dropping their smartphones.
---
Features:
Blazingly fast
Aides productivity
Run dual monitors
Power, performance, and portability are what you can expect from this machine. If you're looking for something with great battery life you'll get up to 21 hours.
---
Features:
No wasting paper
Brew a full-body coffee
Super compact
Filters add another dynamic to your Aeropress. Allowing you to make different grades of coffee with different tastes. A must for digital nomads who love coffee and for sure an invaluable addition to my digital nomad packing list.
---
Features:
Keeps passport safe
Use as a cash wallet
Super slick
If you're a digital nomad that moves around a lot you'll be familiar with the worn or 'dog-eared' passport. It's wise to protect your passport; it's one of our most valuable assets. It also doubles up as a trendy wallet.
---
Digital Nomad Gear
We've come to the end of my digital nomad gear list.
If you're thinking of becoming a digital nomad, looking for digital nomad backpacks, or just interested in learning about the types of jobs digital nomads do, you can read more on this site.
I'm always testing new products when I take new trips and I'm always trying to improve my toolkit.
If you feel anything is missing just let me know!
---
"Dear friend! Some links in this post contain affiliate links. Meaning, if you click through and make a purchase, book a hostel or sign up for a tour, I may earn a small commission at no additional cost to you. Your support means a lot and helps me to keep traveling and maintaining the quality of this site for you."