When comparing Tulum vs Puerto Escondido, which do you go for?
From whatever angle you look at it, Mexico is one of the top destinations for vacationing in the western hemisphere.
Attracting millions of people annually, there are many aspects to its culture and landscape that make it appealing to curious travelers.
Tulum vs Puerto Escondido
There are more options than sticking to Cancun or Playa del Carmen!
In fact, unbeknown to many travelers to Cancun there's a whole array of resort destinations on the Pacific Ocean coastal route.
Each pueblo (town) has its appeals, and most people want dedicated service, a multitude of activities, and at least some budgeting.
Tulum and Puerto Escondido are two of the most underrated spots with some of the most glowing reviews from visitors.
But which one is the best? Below we will pit the two destinations against each other, to see which one suits you.
Tulum
Tulum is a small-ish town on the Caribbean coastline of Mexico's iconic Yucatán Peninsula. It's best known for its beaches and well-preserved ruins of an ancient Mayan port city.
There aren't many left, so Tulum is a treasure! The main building itself is a large stone structure called El Castillo, perched on a rocky cliff above the white sandy beach and turquoise-colored sea.
Is Tulum Dangerous?
When looking for things to do in the Riviera Maya, Tulum is a pretty awesome destination with a lot to offer.
Set on the Maya Riviera (Riviera Maya), it's a coastal town that happens to also be home to literal Mayan ruins.
If that wasn't enough, there's a great party scene and beautiful beaches to laze around on all day. This cool town may be in Mexico where danger is possible, it doesn't face loads of issues with gang violence.
Still, Tulum does have issues with petty crime (see this Tulum safety guide for more) getting things stolen on the beach isn't unheard of.
Isolated incidents of robbery do occur. Keep on the lookout for suspicious activity once nightfall hits, such as drink spiking.
Nature-wise, there are hurricanes and poisonous creatures to watch out for, a quick Google search can help this.
Drink-spiking for female travelers is, unfortunately, more common than you might expect. Make sure your drink never leaves your sight.
Is Tulum Expensive?
A vacation to Tulum for one week in a place like Casa Abanico usually costs around $195,47USD for one person. This amounts to about £145 according to the exchange rate of January 2021.
So, a trip to Tulum for two people costs around $390.99USD for one week; about £290. A trip for two weeks for two people costs $781.92USD in Tulum; about £580.
If you're traveling as a family of three or four people, the price person often goes down. This is due to child tickets being cheaper and family rates driving costs down.
If you travel slower over a longer period of time your daily budget will go down depending on whether the hotel you stay at is all-inclusive.
Two people traveling together for one month in Tulum can often have a lower daily budget per person than one person traveling alone for one week. Stay at one of the hostels in Tulum to help you save money.
Tulum tends to be more on the pricey side since it's so close to Cancun and over the year has attracted a different type of traveler.
Things to Do in Tulum
Located 62 km (100 miles) to the south of Playa del Carmen, the magical ruins of Tulum are walled into the east to face the threat of the Caribbean Sea to the west.
According to archaeological findings at the Tulum Ruins, the site began to be inhabited as early as 564 A.D.!
Always sitting at around 1,600 inhabitants, the site remained occupied until shortly before the end of the 16th century.
That's when disease brought by the Spanish eliminated the majority of the population. That's just the colonial history!
Over a period of 7 centuries, rulers came and left their mark. The town we know as Tulum was transformed by each new generation of inhabitants and their variations of style blending into each other.
You may even want to compare Playa del Carmen and Tulum to get a better idea of which beach location suits you best.
Best Beaches in Tulum
Where are Tulum's best beaches, and which are worth your precious time? See two of the most popular stretches of sand below.
Playa Ruinas
The reputation of Tulum for stunning aesthetics rests largely on the famous Playa Ruinas, home to well-preserved Mayan ruins overlooking the Caribbean Sea. It really is a sight to behold.
The beach combines white sand, turquoise waters, and a site of genuine historical magnanimity.
Las Palmas
Las Palmas is blessed with a serene stretch of sand and gentle turquoise waves. More secluded than Playa Paraíso, you won't find vendors or restaurants in the immediate area.
Although this may be less convenient, it also means Las Palmas is the perfect place if you're looking to escape the crowded beaches in Cancún or Playa del Carmen.
Bring a picnic and get down to the serious business of soaking up rays.
Where to Stay in Tulum
The North Beach Zone is the strip of beach running along the edge of Tulum National Park, where the Mayan ruins are that we all love.
Unofficially, the North Beach Zone extends a little farther north to the Tankah neighborhood. For boutique hotels see Turquoise Petit which is one the best in Tulum.
This is the quietest area in Tulum, with just a few boutique hotels, restaurants, and beach clubs.
Most hotels are on white sandy beaches, though there are a few areas of rocky coastline. This is the ideal spot for anyone staying in Tulum.
Puerto Escondido
Puerto Escondido is the port town and resort on Mexico's Pacific coast in the state of Oaxaca.
It's known for its many beaches and popular nightlife for tourists and locals. The town's Principal Beach is lined with palm trees and tiki bars.
The nearby Zicatela Beach is renowned for its Mexican Pipeline surf break. See one of the local guide tours that offer organic experiences.
Is Puerto Escondido Safe To Travel To?
There have been problems in the past with muggings. There was one occasion in 1997 where was a tourist was murdered late at night.
Whilst the authorities have provided improved lighting in the Municipal Beach area, it is advised that tourists avoid the beach at night.
After all, you're still in Mexico. Walking alone in the dark on the beach and (cities) is something to avoid pretty much all over the country.
Don't take drugs from people, they could be undercover agents or cartels. Don't carry too much money with you, carry a neck wallet and/or take spending money and leave the rest in the hotel safe.
There are occasional scorpions, so always check your shoes and bags and clothes before putting them on sticking your hand to it.
Things to do In Puerto Escondido
What was once only a destination for pro-surfers and international ex-pats, is now a place for any type of traveler.
With the wide variety of things to see, Puerto Escondido offers everything from parties and nightclubs to turtle conservation projects.
Escondido has everything to suit you, plus the Mexican food dishes on offer is awesome! It's also a world-famous spot for dolphin watching, so make sure you remember your swimming gear.
Here, only a few miles from the shore it is possible to see hundreds of dolphins, but swimming alongside is a lot more fun.
Turtle conservation is a huge project in Puerto Escondido.
In fact, volunteers monitor more than 30 kilometers of beaches surrounding Puerto Escondido in order to ensure turtle's eggs don't get stolen by people who still eat them.
At Playa Bacocho every day they give visitors the chance to release a turtle into the ocean. It's an unforgettable experience.
Best Beaches in Puerto Escondido
The crescent-shaped Playa Manzanillo located near the center of the town shares the bay with the fishing port of Puerto Angelito.
It's a favorite with local Mexican families who flee here to picnic at the edge of the calm waters or even go snorkeling among schools of incredibly incandescent tropical fish.
Full moon parties are found, sandy streets are trampled and tattooed surfers are toting custom surfboards at La Punta.
This remote stretch of beach at the southeast end of town is named for the rocky point that lures sunset lovers, fishermen, and photographers.
It's also a popular beach for Puerto Escondido surfing and boogie boarding. It's ideal for those who like outdoor activities such as bodysurfing.
Best time to Visit Puerto Escondido?
There is no "right" answer for this. The truth is, it really depends on you and the activities you want to do whilst you're here.
The rainy season is from May to November if that's of any help.
However, while this isn't the ideal time of year for relaxing on the beach, the waves are the best in July and August for experienced surfers.
For those who are budget travelers, you'll also find cheaper prices this time of year. From December to April is the dry season.
This is also the peak season so expect high prices and tourists auras. It won't rain during these months and the ocean is a little calmer which is better for those not wanting to surf.
See this guide on things to do in Puerto Escondido for some more options and other activities that you can do here.
How to get from Oaxaca City to Puerto Escondido
Flying between Oaxaca and Puerto Escondido is the fastest but most expensive option.
Major airlines like Inter-jet will usually charge between $200 and $500 for a round-trip flight.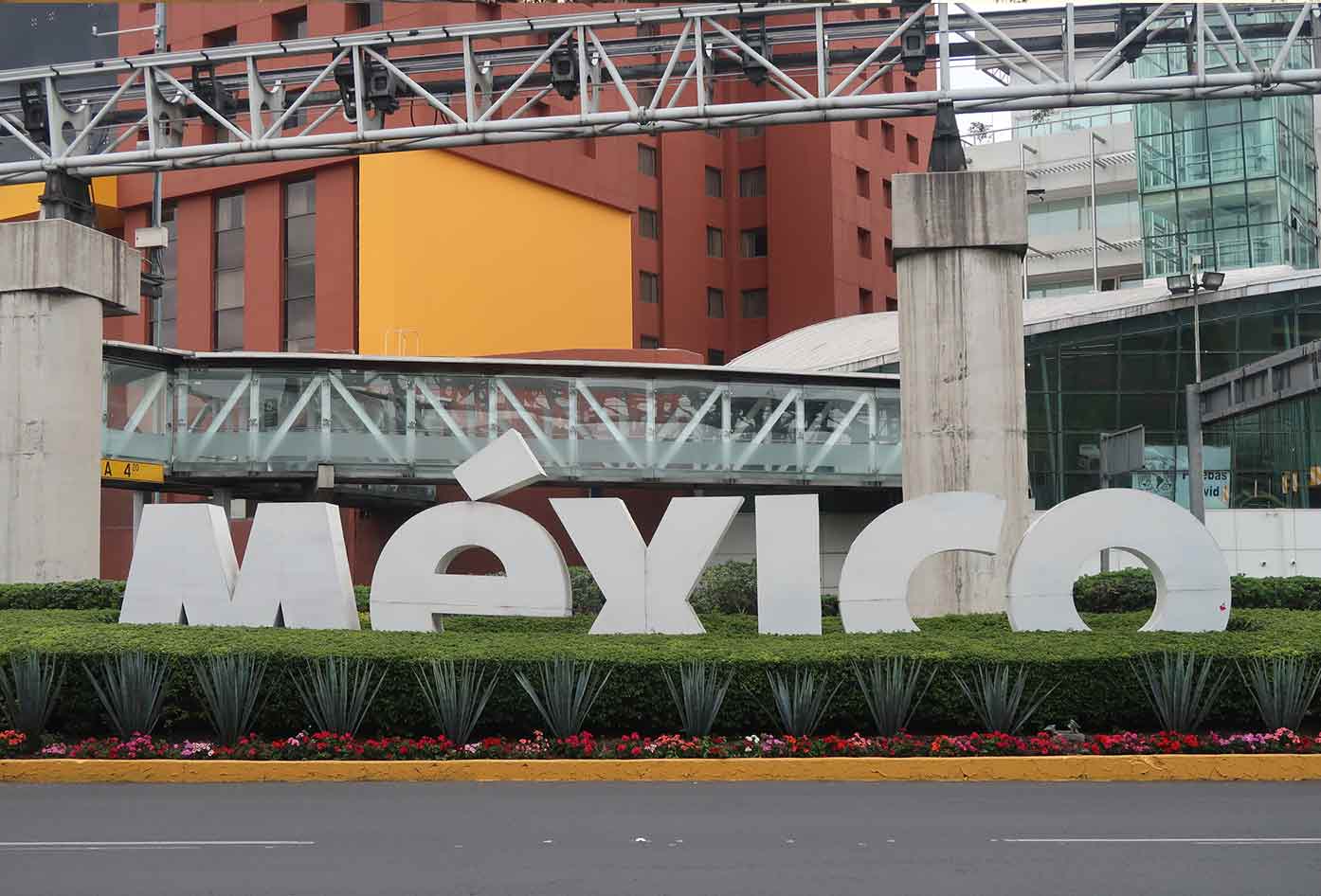 Many of these flights will also include a layover in Mexico City, which definitely seems like an unnecessary hassle for what is normally a 25-minute flight.
The budget option is to take a bus from Oaxaca to Puerto Escondido and with the journey lasting about 10.5 hours, always choose the ADO bus line for a more comfortable trip.
For most bus travel in Mexico, tickets can be purchased on ADO's website and cost between $12 and $20 depending on departure time.
Renting a car is also an option, but comes with a lot of hassle and responsibility. Only do this if you've already driven around Mexico before.
Got Travel Insurance for Mexico?

Designed by travelers, for travelers, World Nomads covers more than 150 adventure sports and activities so you can explore your boundaries.
Tulum vs Puerto Escondido
Whether you're looking for a budget holiday in Escondido, or an escape full of natural wonder in Tulum, Mexico has something waiting for you.
Maybe now you have more of an understanding as to which of these locations suits you most.
Most travelers interested in culture pick Tulum since they enjoy heritage and history over water sport, but you may not think the same.
What are your thoughts on the comparison of these beach towns? See more safe places to visit in Mexico before you book your trip.
📌 Like this article? Pin it…
When comparing Tulum vs Puerto Escondido which do you prefer?
💬 Leave a positive comment or lets start a conversation below!
---
"Dear friend! Some links in this post contain affiliate links. Meaning, if you click through and make a purchase, book a hostel or sign up for a tour, I may earn a small commission at no additional cost to you. Your support means a lot and helps me to keep traveling and maintaining the quality of this site for you."