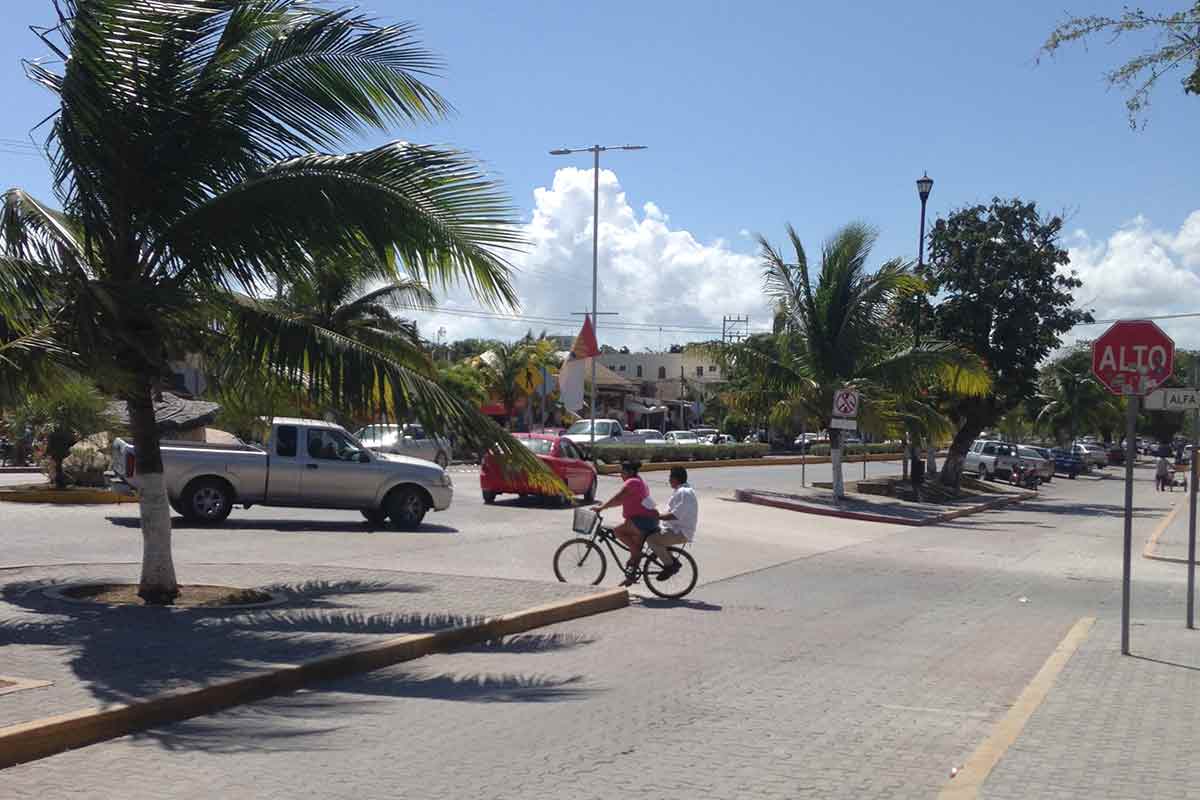 When comparing Tulum vs Cancun, which do you choose?
It is no secret that Tulum and Cancun are two of the most popular destinations to visit in Mexico's Riviera Maya region.
Each of these popular tourist locations are known for stunning coastlines, as well as its entertaining centers and close-by ancient ruins.
But this information alone does not help you decide which one of these Mexican beach destinations is worth your precious time.
Tulum vs Cancun: Which is Best?
This comparison guide explores both Tulum and Cancun. It looks at major factors such as location, cost and weather and gives a winner for each.
Towards the end, I'll give my opinion on which is better, although this will still, of course, depend on you and what you want from your vacation.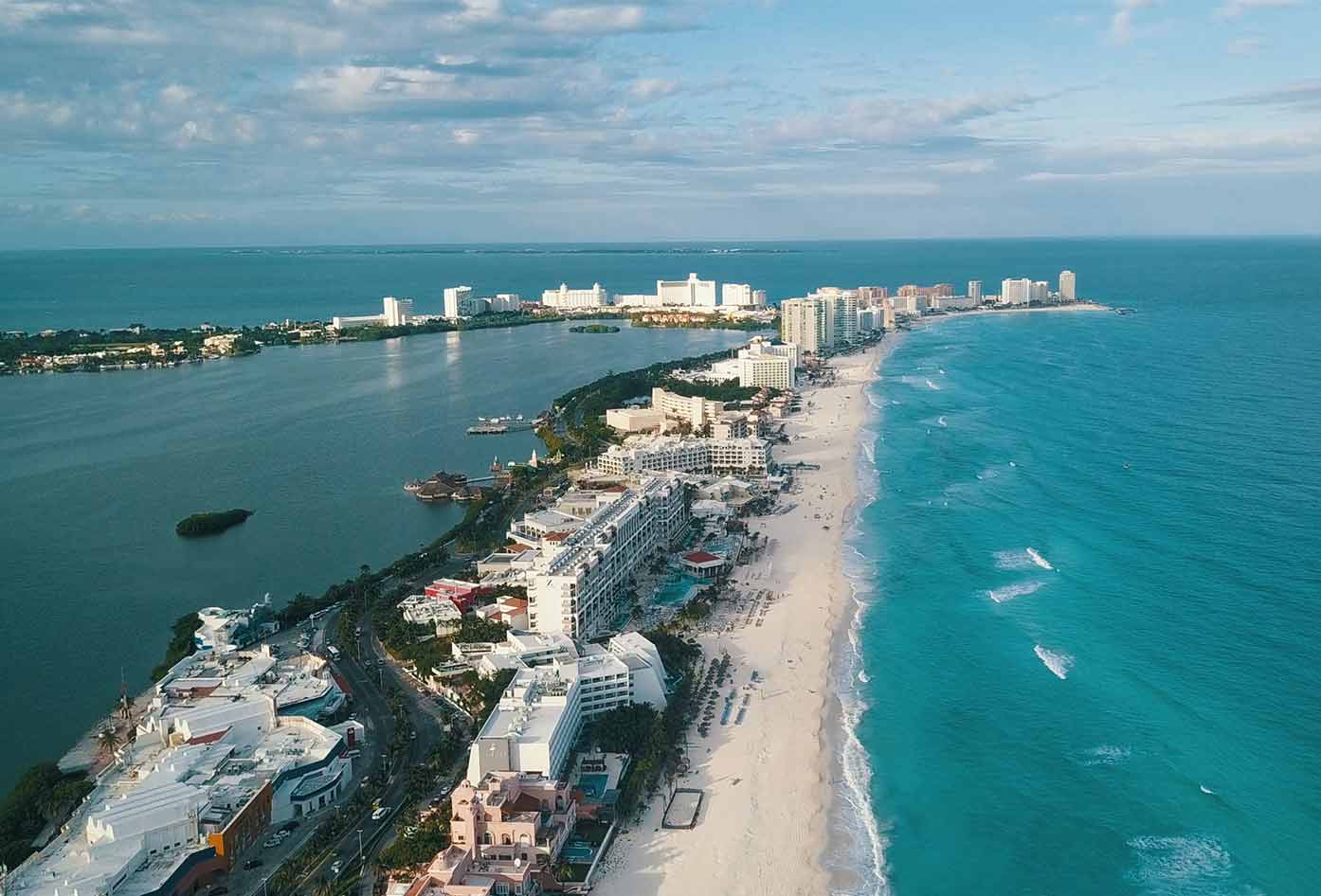 If traveling to Mexico soon, I recommend you read this guide on the safest cities in Yucatan to get an idea of where to go and avoid from Cancun.
Now let's get into this detailed breakdown of Tulum vs Cancun.
I'll also write an overview of which destination is better for each specific category, which includes location, tourism and practicality.
Location Factors
Both Tulum and Cancun are located within the Riviera Maya region, in southern Mexico. The distance between the two is only 130km, however, each offer something quite unique (in both positives and challenges).
Below, the guide looks closer at accessibility, beaches and the weather.
🏅 Overall Winner for Location: Cancun
Accessibility
Tulum is the more challenging of the two to get to, simply because Cancun has an international airport located within its periphery.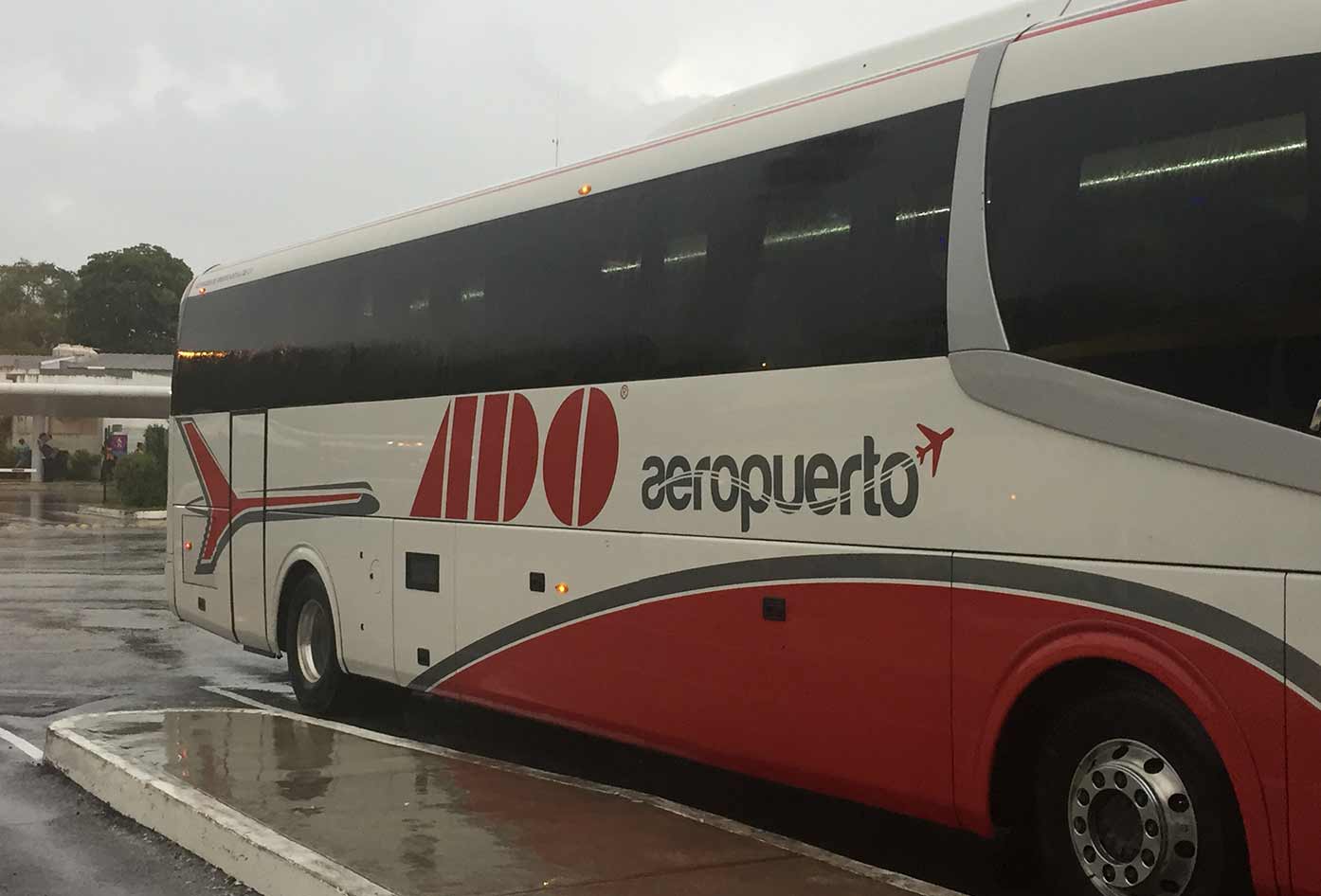 Getting to Tulum from Cancun is still straightforward though, with the bus taking around 2 hours to arrive from the airport.
Cancun is very easy to get to, with its international airport just a few miles outside of the city. This airport is one of the best connected within Latin America and welcomes dozens of flights from around the globe daily.
The great thing about landing in Cancun is that from the airport, you can simply book a shuttle to get to your hotel to save precious vacation time.
🏆 Winner: Cancun
Beaches
Tulum's beaches tend to be more raved about, and to be fair there are a lot more options when compared with Cancun (with both remote and lively beaches to choose from).
However, they do unfortunately fall victim to the mass of sargassum seaweed that tends to collect on the shores.
On hotel beaches it's no problem since they're cleaned daily, however, public beaches can sometimes look (and smell) not so pleasant.
Some of Cancun's best beaches are in the hotel zone. As they're located further north than Tulum, they are more often than not shielded from the incoming waves of sargassum that affect the coast (including Tulum).
However the downside is that they're almost always very busy, so it'll be difficult to find relaxing beach time if that's what you're after.
🏆 Winner: Cancun
Weather
As both are located so close to each other (and there's no unnatural phenomenon or micro-climates at play), there's really little to separate between them. One thing you'll need is sunscreen for protection though.
Both have a dry season which starts in December and ends in April. Average daily temperatures here range from 72-78°F, with highs of 90°F and lows of 62°F (although these are marginally warmer in Cancun).
Rainfall ranges from 1-2 inches each month. The wet season starts in May and runs through until November. See this super detailed guide on the best time to visit Cancun for a month-by-month breakdown of the weather.
Again, daily temperatures are similar with averages of 77-83°F, highs of 90°F and lows of 71°F. Rainfall ranges from 3-5.5 inches each month. In Tulum, this season results in the jungle being more luscious and green.
🏆 Winner: Draw
Tourism Factors
Now let's take a look at what each destination offers, and why you would want to visit Tulum or Cancun. We'll explore the best things to do, a variety of foods and restaurants as well as the quality of nightlife in each.
🏅 Overall Winner for Tourism: Draw
Things to Do
Both Tulum and Cancun have many great things to do. It's worth noting here that the Mayan ruins of Chichén Itzá are more or less the same distance away from both.
Tulum is a great place to base yourself. As well as its beaches being just a short-bike ride away, it's also close to the Tulum Ruins, which are perched on a cliff overlooking the deep blue Caribbean waters.
As well as the Jungle and Sian Ka'an bio reserve waiting to be explored, there are also many worthwhile cenotes to visit close to here as well, such as the Dos Ojos Cenotes with its crystal-clear waters perfect for snorkeling.
Cancun also has its fair share of activities. Just off the coast, there is the MUSA underwater museum, where you can explore dozens of enchanting statues on the seabed by snorkeling!
Its hotel zone is also great for a stroll with many beautiful beaches and entertainment options, and you can also take a short ferry ride over to the island of Isla Mujeres for a more tranquil time.
🏆 Winner: Tulum
Best Food
The Riviera Maya may not be Mexico's ultimate food destination but there's still plenty of food worth trying. Both Tulum and Cancun also have a large range of worldwide cuisines and restaurants on offer too.
Tulum has a nice balance of both. Within the touristy part of the center, you'll find a whole range of restaurants which are mostly budget and mid-level. You can do this food tour to learn about the delights in Tulum.
Just walking a few blocks out of here you'll start to see more authentic restaurants which are great for trying more traditional Mexican foods.
It is worth nothing, though, that Cancun overall, has the biggest range of foods on offer in this region.
Within The Hotel Zone you can find literally everything and anything, and many of the hotels here will have all-inclusive buffets to feast on.
Within the center, there's a tonne of local eat-outs, perfect for getting to know Mexico's finest dishes.
🏆 Winner: Cancun
Nightlife
Now, this is where both can vary, and it really depends on what you want to experience during your vacation to the Riviera Maya.
Tulum is best known for its jungle parties and alternative scenes. Some of these events are unforgettable, and you'll have many EDM and House parties hosted within the jungle. There is even salsa classes you can do.
There's a more collective and friendly atmosphere here, so you'll get to know your fellow party-goers quicker and more easily than in Cancun.
Within the center, there are mostly commercial bars and hostel parties to head to, and on the beach, there are events held most nights of the week.
Cancun is best known for its non-stop party chaos. Overall it has a bigger scope of venues and atmospheres to choose from, with many top clubs here such as Mandala and the memorable Coco bongo on offer.
As well as these larger clubs, you'll also be able to find more cozy local venues too, such as Salsa Bars dotted around. Spring Break is the ultimate time to head to Cancun for going full loco.
🏆 Winner: Draw
Practical Factors
Now it's time to look at practicality, and how Tulum and Cancun both differ in this area. This part of the guide looks at the safety situation in each loaction, as well as the costs and range of accommodation options.
🏅 Overall Winner for Practicality: Tulum
Safety
An important consideration, regardless of where you go, will always be the safety situation. Cancun is not the safest city in Mexico unfortunately.
In Tulum, the touristy center is pretty safe, and you can head out alone at night with few problems (as long as you don't go looking for them, for example trying to buy drugs or wandering off into less-lit areas).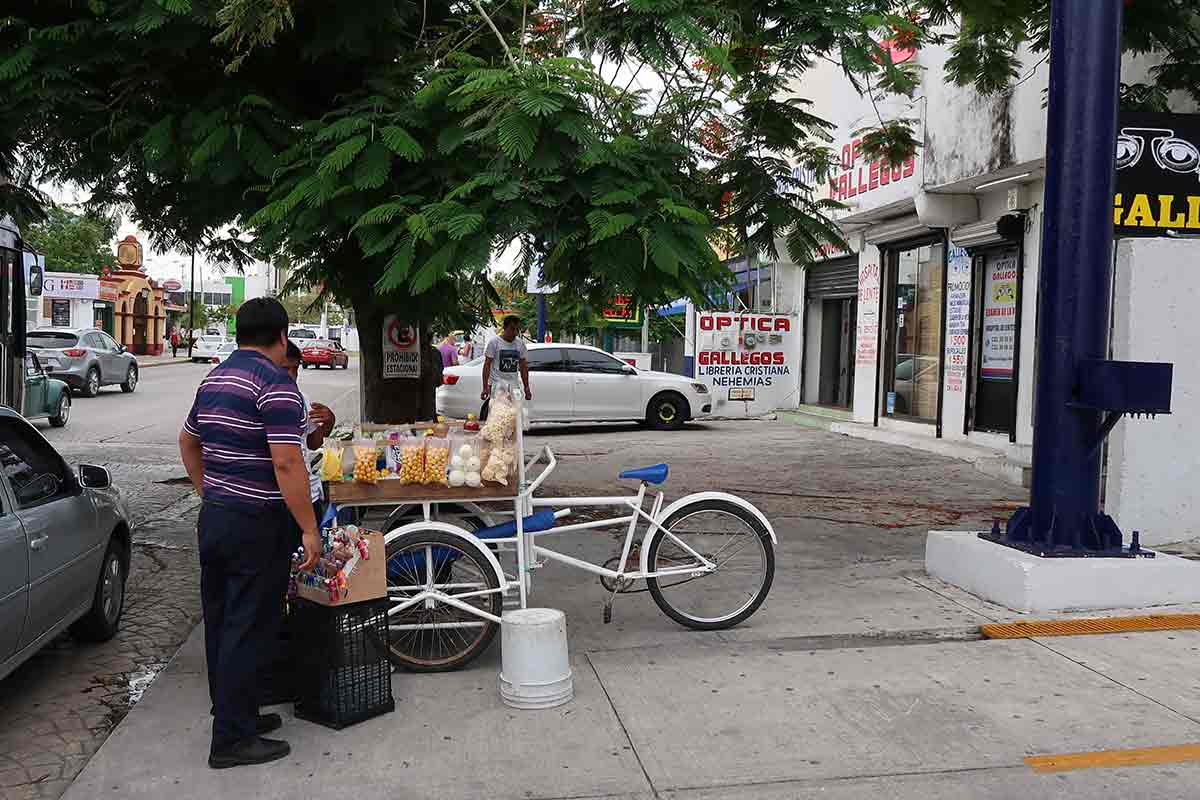 There has been a growing drug scene here, with many cartels operating, however, this is mostly within the jungle, and has no effect on tourists who stay away from it.
Cancun can be a mixed bag. For example, The Hotel Zone is very safe and has a ton of police presence keeping tight control of things. All the hotels also have 24/7 private security guards, so here you'll be more than safe.
The downtown area (near the bus station) can be quite seedy, and not so safe to walk around alone in at night.
Due to increased tourism and its heavy party scene, Cancun is known for drug cartels. Again, if you don't get involved, you'll have no problems.
If you'll be traveling soon, I highly recommend you read this guide on travel safety in Cancun to get a better idea of what to look out for while here.
🏆 Winner: Tulum
Cost of Travel
Tulum tends to be ranked amongst the most expensive places to visit in Mexico. As it's essentially a small resort town, the waves of tourism have resulted in prices being driven up (as well as a rise of quality amenities and entertainment options as a benefit).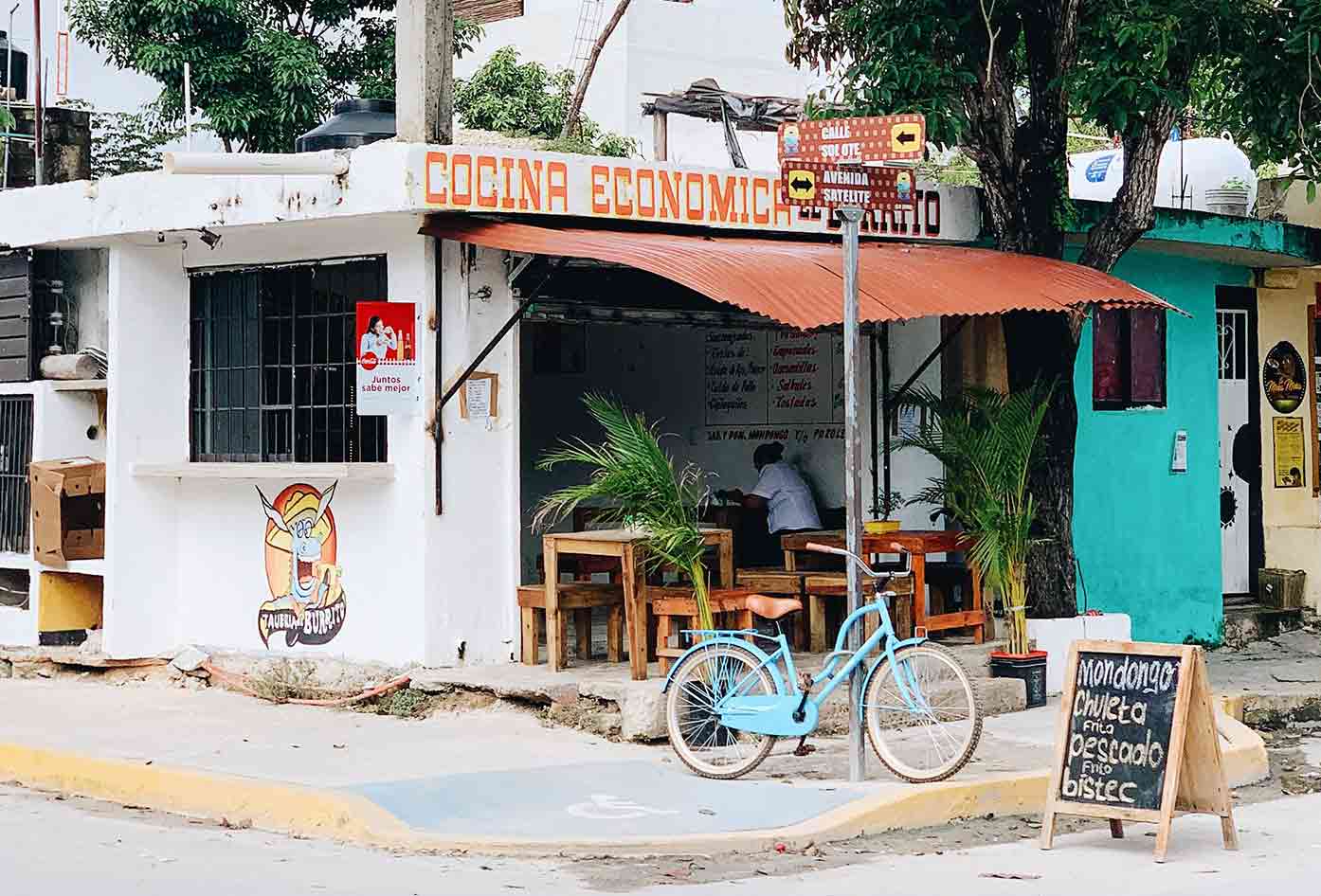 Again you can still find budget hotels, however, the cost of food, drinks and novelties will be more expensive here than in Cancun.
Cancun has a large variety of areas that range from expensive to cheap. The Hotel Zone of course will be more costly, as the quality and range of top hotels and restaurants here are unmatchable.
In the downtown areas, it's more than possible to live on a shoestring budget, with many top rated hostels for backpackers, local bars and supermarkets offering a much cheaper experience.
🏆 Winner: Cancun
Range of Accommodation Options
Tulum has quite a nice range of accommodation options, varying from all-inclusive hotels to cheaper Airbnb's and hostels.
The only downside is that the bigger hotels tend to be quite spaced out.
However, this is good for escaping chaotic environments, but you'll need to hire a car or take taxis to get between them or to get to town.
Tulum is also well known for its beach huts and glamping accommodation such as Cinco Tulum which is located right on the beach.
Cancun has a much bigger range of options. Firstly it has its own designated Hotel Zone, where you can splash the cash and live the dream.
There are also mid-range hotels here, and within the city, you'll find a tonne of AirBnb and budget hotels for those looking to save.
🏆 Winner: Tulum
Of course, each has its own strengths and weaknesses, and it really depends on what you're looking for when visiting Mexico. However, overall, I've found Cancun to be the better overall destination of the two.
With its bigger range of hotels, restaurants and better beaches, it only just beats Tulum (which is still incredible in its own right, and worth a visit too).
Got Travel Insurance for Mexico?

Designed by travelers, for travelers, World Nomads covers more than 150 adventure sports and activities so you can explore your boundaries.
Tulum vs Cancun: Comparison Guide
Each of these destinations is a major heavyweight within Mexico's holiday scene. Both have a great atmosphere, lots of things to do as well as housing some really stunning natural scenery.
Overall, having compared the specific factors above, we've found Cancun to be the best of the two. However, this is just based on our experience.
What you want from your vacation may be completely different, so just take our advice as a starting point before coming to any conclusions.
Whichever you decide to go for, I'm sure you'll have an awesome time! See this guide on other safe places to visit in Mexico while you're here.
📌 Like this article? Pin it…
Did you enjoy this comparison guide on Tulum vs Cancun?
💬 Leave a nice comment or let's start a conversation below!
---
"Dear friend! Some links in this post contain affiliate links. Meaning, if you click through and make a purchase, book a hostel or sign up for a tour, I may earn a small commission at no additional cost to you. Your support means a lot and helps me to keep traveling and maintaining the quality of this site for you."