When comparing Tulum vs Cabo which do you visit?
If you're currently choosing a beach destination in Mexico, you'll most likely have found that these two areas are ranked amongst the very best.
Both Tulum and Cabo have an abundance of beautiful beaches, good weather as well as a variety of entertainment options on hand.
This comparison guide explores the best of Tulum and Cabo since when it comes to all-inclusive beach resorts in Mexico, these are two of the best.
Based on my experience, I'll pit against each one using factors such as cost, things to do as well as the weather, then give a winner for each category. Finally, I'll then select my top pick out of these two destinations.
Tulum vs Cabo
Now, together, let's start to break down both of these popular Mexican destinations by using three unique but very practical categories.
By looking at the following factors which include location, tourism and practical info, we can get a better overview of each destination so you can make a solid judgment of which Mexican destination is best for you.
Also, before we do, I'd like to add that if you were specifically looking for safe cities in Mexico or were worried about safety, you should be fine here!
Tulum vs Cabo Location
Accessibility
Tulum is located within the popular region of the Riviera Maya in Southern Mexico. Given it's a small town, there's no airport here, so you'll need to fly into Cancun first and make the 2-hour drive (also plenty of buses too).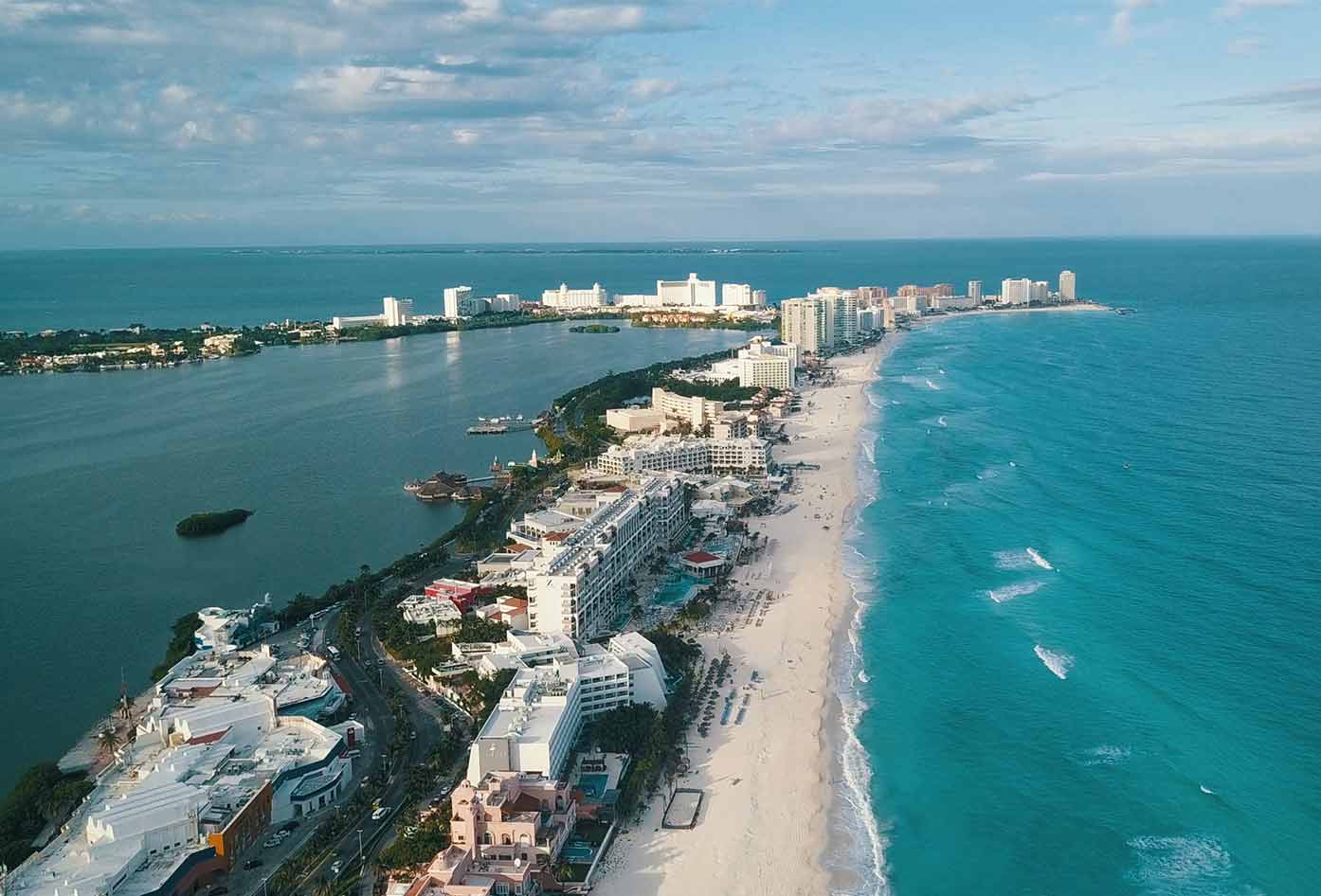 There are also dozens of regional buses from Bacalar and Playa del Carmen scheduled daily to Tulum. If you do prefer to take public transport, see this Mexico bus guide for a better idea of how they work in the region.
Cabo is situated along the Baja California peninsular in the north of the country. Its main airport of San José del Cabo is just a short, 20-minute drive from Cabo, making it much easier to get to.
Given its popularity, you'll find plenty of direct flights here from the USA and Canada. Then, to get to and from the airport or to your resort you can get a private shuttle which takes out a lot of hassle from your day.
🏆 Winner: Cabo
Day Trips
Both of these awesome destinations offer some truly spectacular day trips that are worth going on while you have any amount of time in this region.
The Riviera Maya is known to have the biggest amount of gems, ranging from ancient Mayan ruins to tropical jungles and cenotes.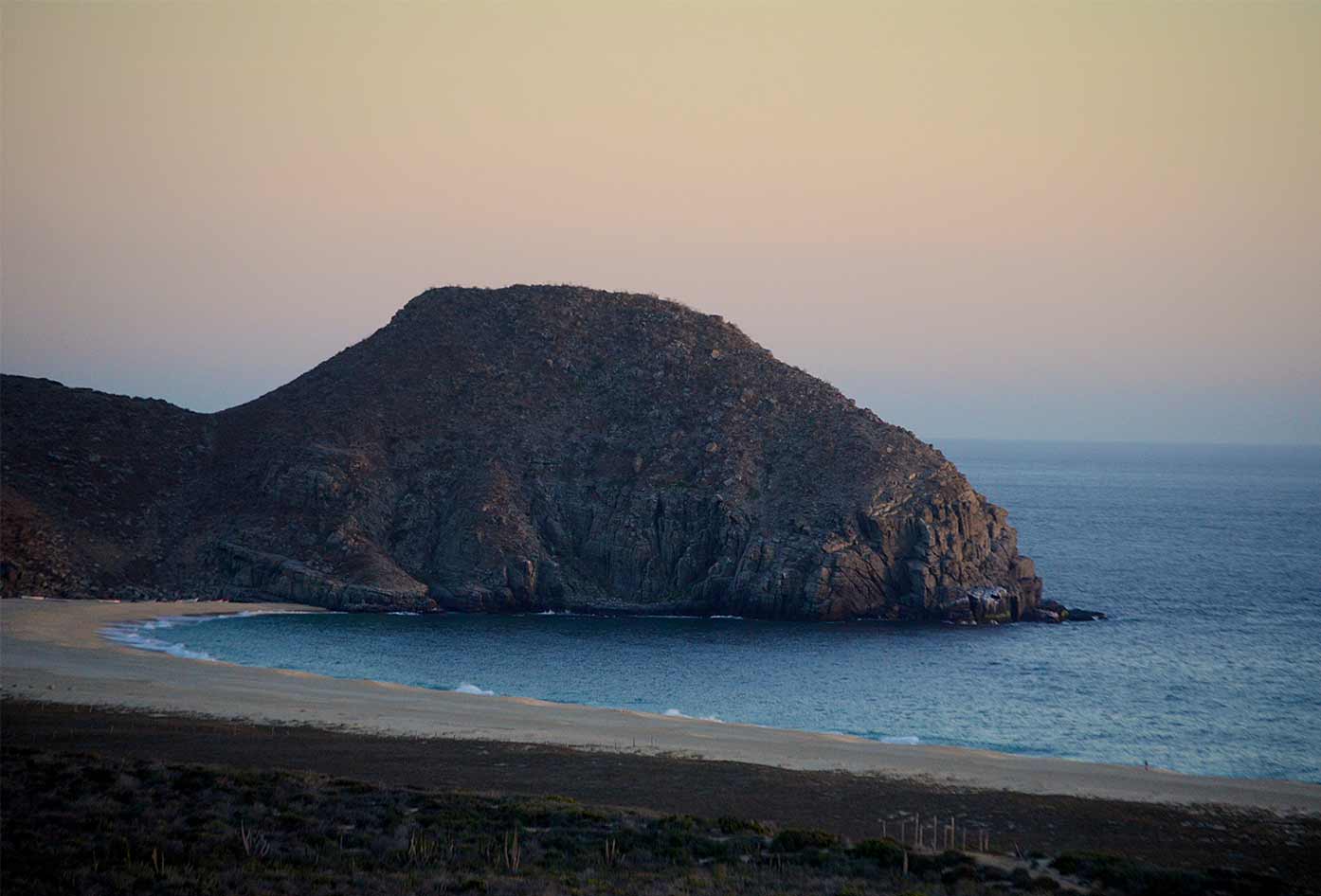 Tulum is perfectly located in the center, meaning all of the regions can be accessed easily within a day.
Cabo also has some great day trips, including to the close-by surfing town of Todos Santos. You can also head into the Baja Desert on ATVs, however, in general, day trips in this region are more scarce than that of Tulum.
🏆 Winner: Tulum
Weather
The weather is arguably the most important consideration there is when choosing a Mexican holiday. You'll be glad to know that both areas are known for their hot temperatures.
Cabo has an arid, desert-like climate, with much less rain than that Tulum. Average daily temperatures range from 69-84°F, with some toasty highs of up to 91°F.
Rainfall is pretty low year-round, ranging from 0-2.5 inches falling throughout each month. This means there's no reason to worry so much about a dry or wet season in Cabo. I have written an in-depth guide on the best time to visit Cabo San Lucas so give that a read for more info.
Tulum on the other hand has a more tropical setting. Average temperatures range from 72-80°F, with highs of up to 92°F. The dry season (December to April) has between 1-1.5 inches of rainfall per month.
The contrasting wet season (May until November) has an increase to between 3-6 inches falling throughout each month, with an increased risk of Hurricanes from August until October.
🏆 Winner: Cabo
Tulum vs Cabo Tourism
Things to Do
Within each destination, you for sure won't be bored! This is because Tulum and Cabo have a very lively atmosphere, with both being very well set up for tourism. See this list of things to do in Cabo for some ideas.
Tulum's main selling points are its incredible Mayan Ruins that overlook the Caribbean Sea. There are also some of the best Mexican Cenotes such as Dos Ojos which are perfect for a midday dip, as well as various beautiful beaches on hand.
Cabo is all about the beaches and luxury, where there's a variety to choose from depending on what you're looking for. For example, just check out for Marina Fiesta Resort & Spa for the best beach stays.
Pedregal is the least busy, whilst Medano is great for those looking to do some water sports. Other things to do here include visiting the Arch and going snorkeling.
🏆 Winner: Tulum
Best Food
This was bound to come up at some point – I mean we're talking about Mexico after all! Both destinations have their own regional-style dishes as well as a variety of cuisines of hand.
One of the best things to do in Tulum is to sample it's wide variety of restaurants in the town center. Whilst there are a few authentic Mexican ones to pick from (make sure you try Cochinita pibil), most of them are more geared towards international tastes for incoming tourists.
Cabo also is no stranger to worldwide cuisines, and here you can find pretty much everything you'd ever want. The advantage of Cabo is that it's a bigger city, and thus naturally will have a larger range at hand.
There are also some tasty Bajan dishes to try here too, including Fish Tacos and Machaca. But while in Tulum you should check out one of the food tasting tours to get even more acquainted with the delights of this region.
🏆 Winner: Cabo
Nightlife
Both Cabo and Tulum are no strangers to great nightlife. If there's one thing to be guaranteed, it's that when the sun goes down, you'll have an abundance of options in each.
Cabo has more of a mainstream party vibe going for it. The majority of popular venues are located along the Lázaro Cárdenas Avenida, and close to Medano Beach.
Here you'll find good bars such as Baja Brewing, as well as larger clubs like El Squid Roe and Mandala. The infamous Cabo Wabo is a must-visit!
Tulum has a more authentic variety of nightlife. Whilst also home to some busy bars in the center, here you'll also find many awesome beach raves when it turns to dusk.
There are also many EDM parties and hideouts within the jungle, which really are unforgettable experiences in and of themselves. I'd say Tulum wins this one, given the larger range at hand here.
These craft beer tours are usually a good way to start off the evening and get some inside information on where to go on any given night.
🏆 Winner: Tulum
Tulum vs Cabo Practical
Safety
The good news here is that both Cabo and Tulum are among some of the safest destinations you can visit in Mexico!
Cabo is quite a big city, so it can depend on where you are, however, the area in and around Harbour and Medano Beach is very safe.
You can walk around these areas during both the day and night, although I'd recommend not walking the beach alone after dark (as there's always a risk of petty theft occurring).
See this up-to-date guide all about safety in Cabo San Lucas for more tips and guidance on what to expect when arriving as a visitor.
Tulum is much smaller than Cabo and has two main parts. This town center is quite safe around the touristy hub (along the main interstate), and heading out alone is no issue.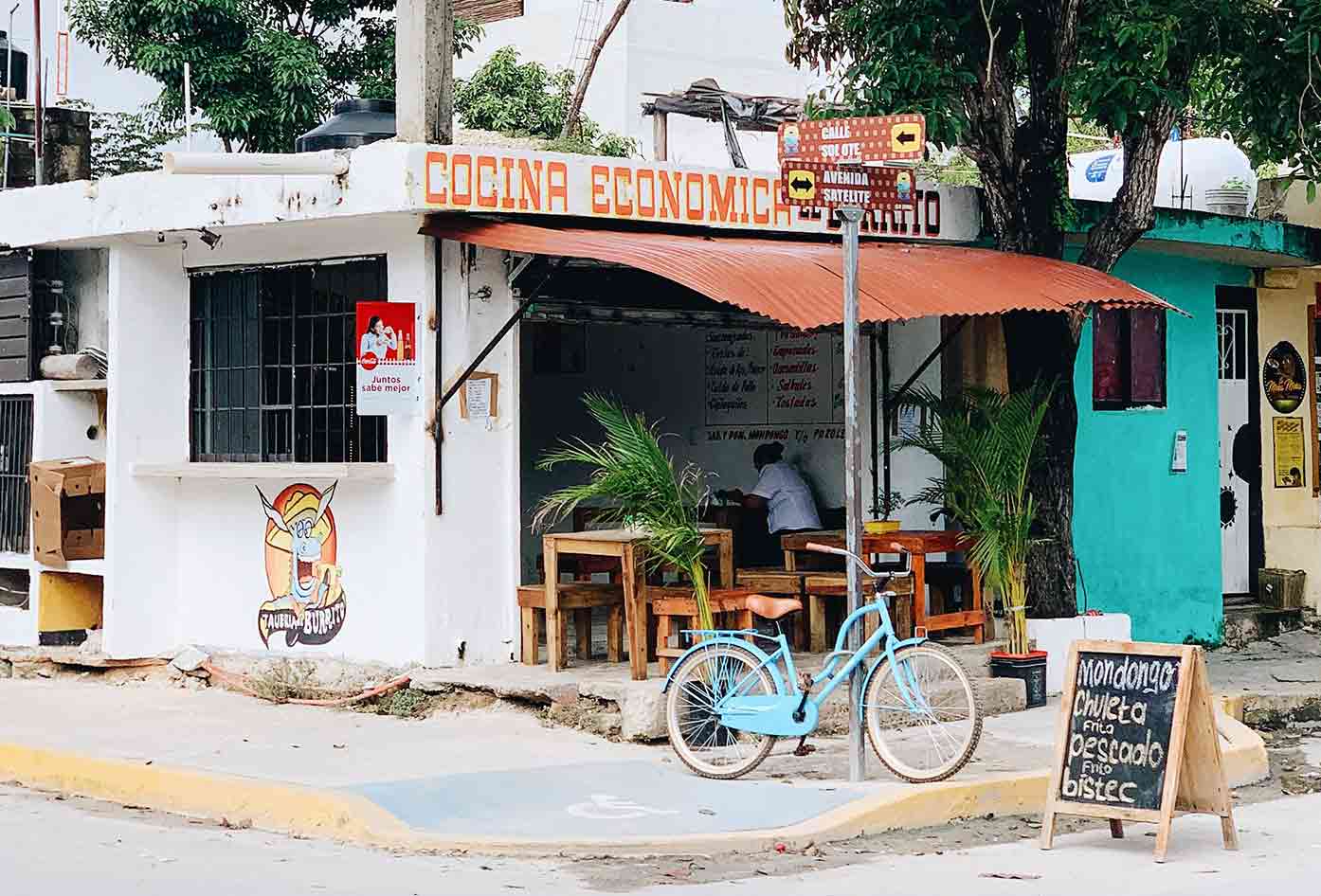 It's not advisable to walk into unknown neighborhoods further away alone, but this is standard advice wherever you are heading!
The popular beach area with many resorts and hotels is very safe for tourists. So much so, it is around the beach area of Tulum where most travelers looking for a boutique or an 'all-inclusive' vacation, prefer to stay.
If you are concerned about the safety outside of the beach areas, see these Tulum travel safety tips to get up to date safety advice.
🏆 Winner: Tulum
Cost of Travel
As is the case with the majority of touristy destinations in Mexico, there's going to be an increased cost. And this is especially the case in both Cabo and Tulum.
Cabo is known for its resorts along Pedregal beach, but it's still possible to keep things cheap as there's a variety of accommodation options and restaurants for all budgets.
If trying to save, you'll find plenty of good options around the Harbour. Activities are generally more expensive, however, given Cabo has a great influx of wealthy US tourists.
Tulum arguably has the bigger range of options, meaning it wins this category. Why not check out these resorts in Tulum for more inspiration?
As well as the upscale resorts along the beach, you'll also find cheap options in the town center and some good beach bungalows for a decent price! Again there are also numerous eating options for all budgets here.
🏆 Winner: Tulum
Language
Unless you are fluent in Spanish, then another potential barrier could be how well you understand the language (given most important things are going to be in the local language!).
This is one of the reasons I encourage travelers to Mexico to learn a bit of basic Spanish Conversation to be able to go beyond the surface.
Cabo has many menus and signs translated into English, largely owing to the US crowd that has been coming here for several decades.
The majority of tour agencies and staff at hotels/restaurants speak basic English, so you'll be able to get by with little issue.
It's quite similar in Tulum, however, the town center may be slightly more limited. Whilst many foreigners also come to work here, not all of the locals working know English.
Regardless, you'll be fine as menus are translated, however, you may want to have Google Translate or a travel Spanish book handy just in case!
🏆 Winner: Cabo
Got Travel Insurance for Mexico?

Designed by travelers, for travelers, World Nomads covers more than 150 adventure sports and activities so you can explore your boundaries.
Tulum vs Cabo: Which is Best?
Overall, having compared all of the different categories mentioned in this guide, I've found that Tulum is the overall best Mexican beach destination.
This is mainly due to the fact that it's smaller, has a safer feel and also that it has a variety of accommodation options.
The wider region of the Riviera Maya region also has tons of exciting experiences to be had, which tips the scale in Tulum's favor.
Of course, this is based on my experience too, as well as other indicators such as the weather and overall safety of each destination.
If you're still not convinced by these two destinations, why not see more safe places in Mexico to visit that can offer you similar deciding factors?
📌 Like this article? Pin it…
Did you enjoy this comparison guide on Tulum vs Cabo San Lucas?
💬 Leave a nice comment or let's start a conversation below!
---
"Dear friend! Some links in this post contain affiliate links. Meaning, if you click through and make a purchase, book a hostel or sign up for a tour, I may earn a small commission at no additional cost to you. Your support means a lot and helps me to keep traveling and maintaining the quality of this site for you."