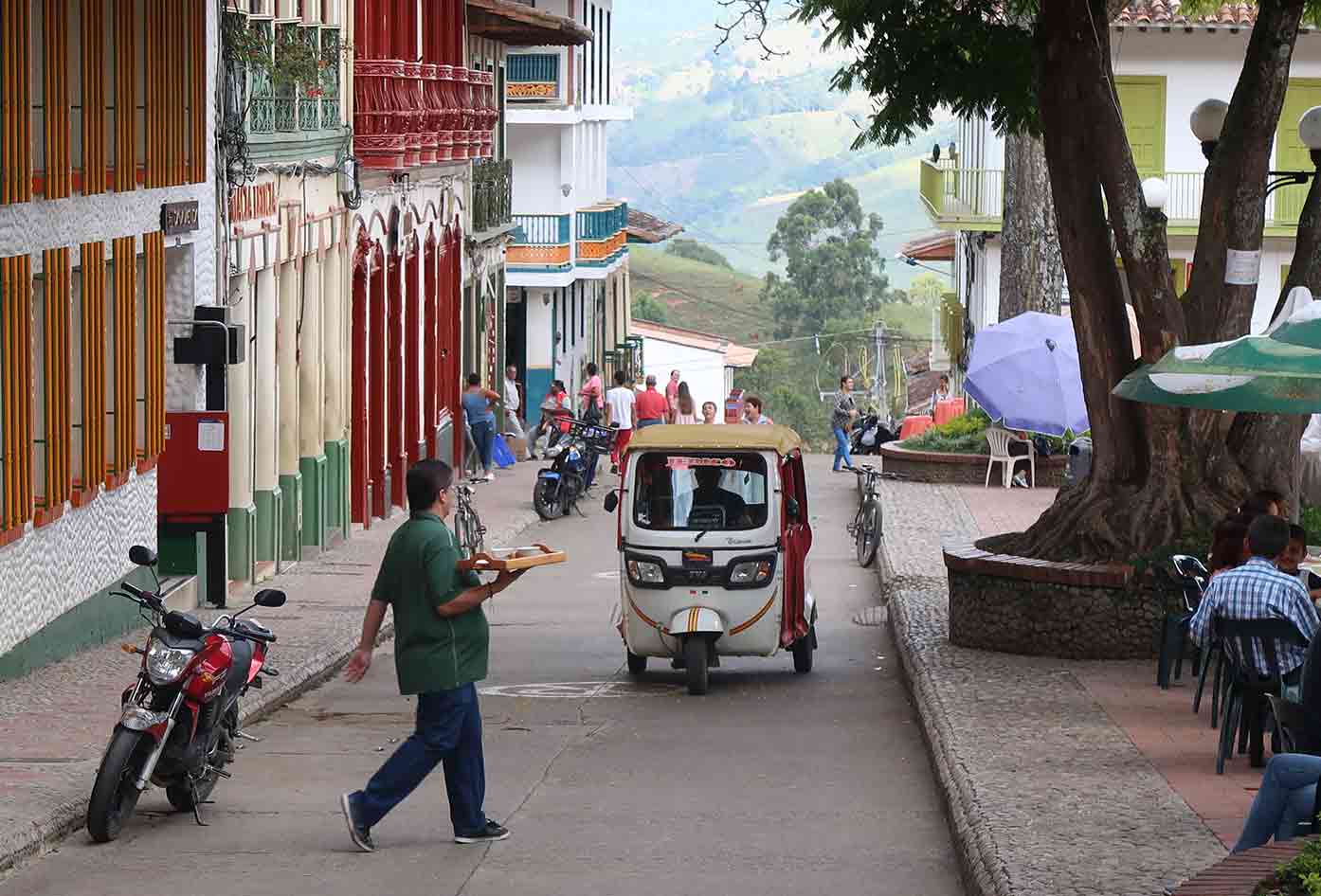 Welcome to this list of best towns in Colombia to visit.
If you finally have the time and the budget for a vacation, Colombia might be the perfect South American destination for you.
It's one of the most diverse countries in the world, so there are plenty of opportunities to be had, especially if you love outdoor activities.
However, if you prefer a slower pace of life by exploring towns and taking in the culture, Colombian towns are worth visiting.
Towns in Colombia
Many towns in Colombia provide an authentic experience and below I'll share a list you can rely on so you can discover some of the most wonderful places Colombia has to offer.
Why Visit Towns in Colombia?
Tourist attractions in Colombia are abundant and they often dominate travelers' itineraries.
For most travelers, Colombia towns are worth visiting if you want a different travel experience, and here are a few reasons why:
Experience local culture: This is perhaps the most compelling reason to visit towns in Colombia. It will allow you to have a more authentic experience because you will connect with locals a lot easier and you will discover different local cultures, which vary from region to region.
No crowd or chaos: Though major cities are definitely worth a visit, they can be quite chaotic, stressful, and crowded. If you want to have a more relaxed travel experience, visiting Colombian towns is the right choice. You won't only escape crowds, you'll also breathe cleaner air.
Discover hidden gems: Popular tourist attractions are always a good time, but discovering hidden gems feels a lot more special. Colombia towns have plenty of hidden gems to discover, whether that's beautiful spots, great food, architecture, landmarks, etc.
Variety of activities: Each Colombian town has its own charm and they all offer different activities, which means there's more room for spontaneity. You'll get a chance to try new things and each town will offer something different, which makes for a rich travel experience.
Venturing into Colombia's rural life is popular with travelers and offers a chance for fun as it allows you to have authentic experiences.
Best Towns in Colombia
So, if you're curious about all the different ways of life, cultures, and customs of Colombia, focusing on the towns is the way to go.
Let's start with one of Colombia's most important towns: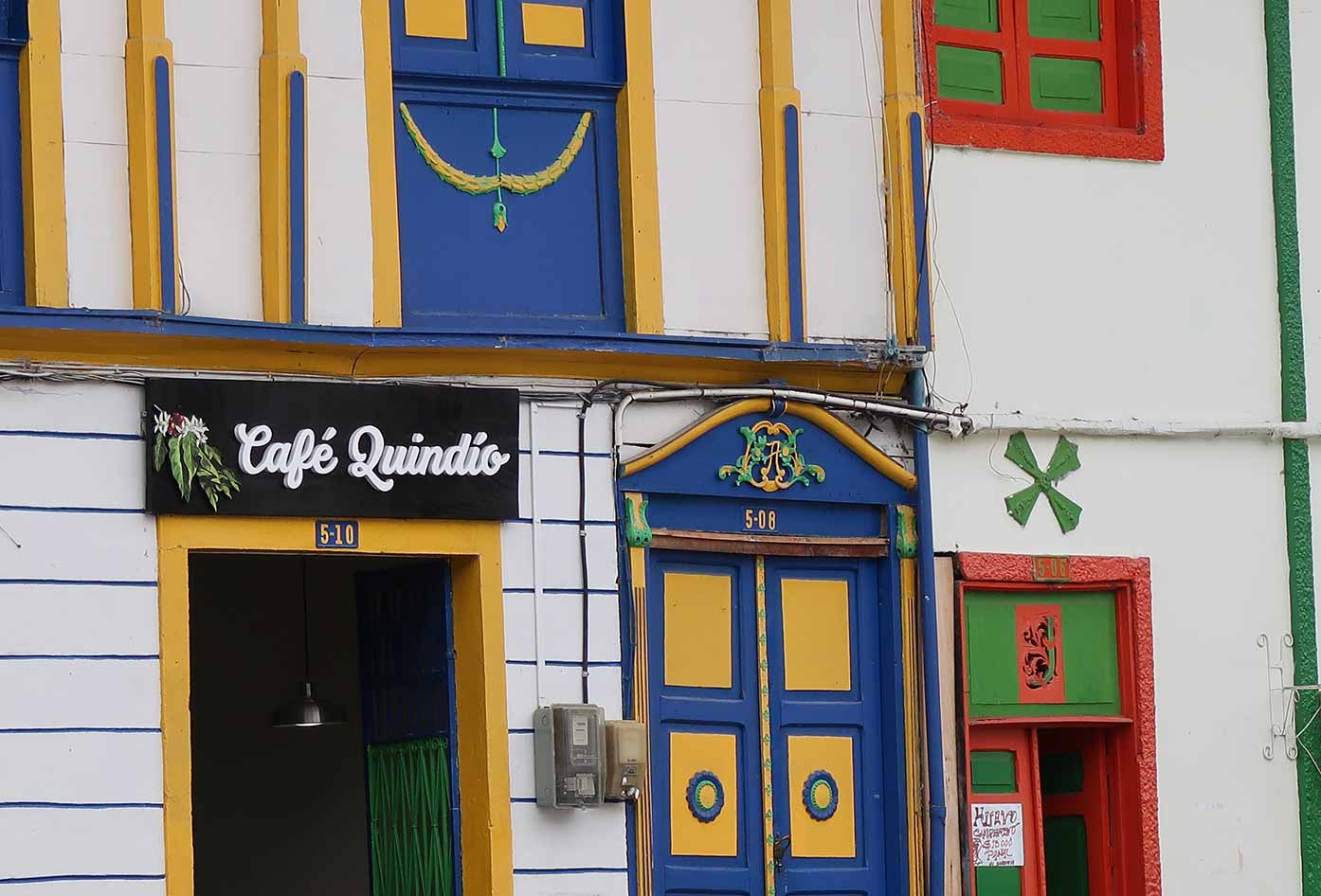 Salento is one of the most beautiful towns in Colombia and it's right at the center of Colombia's coffee axis. The town is found atop rolling green hills that are bursting with wax palms, the national tree.
You can hike some of the most iconic scenery in the country, explore the Cocora Valley, go horseback riding, and even do coffee farm tours.
Like many of these Colombian towns, Salento is more slow-paced than other cities and it's super accessible from Medellín and Bogotá. Salento has a lot to offer, so you will have a lovely and picturesque experience.
Jardin is a Colombian town that will offer an authentic rural experience. Locals wear ponchos and cowboy hats, and you won't find many tourists on the streets.
If you want to connect with nature and have a lovely experience in the Colombian countryside, this is the right town to visit.
There are cable cars you can ride on to get a complete view of the town and the incredible green hills.
You can also enjoy a coffee farm tour, horseback tours and visit the La Cueva del Esplendor, a magical cave with a cascading waterfall inside.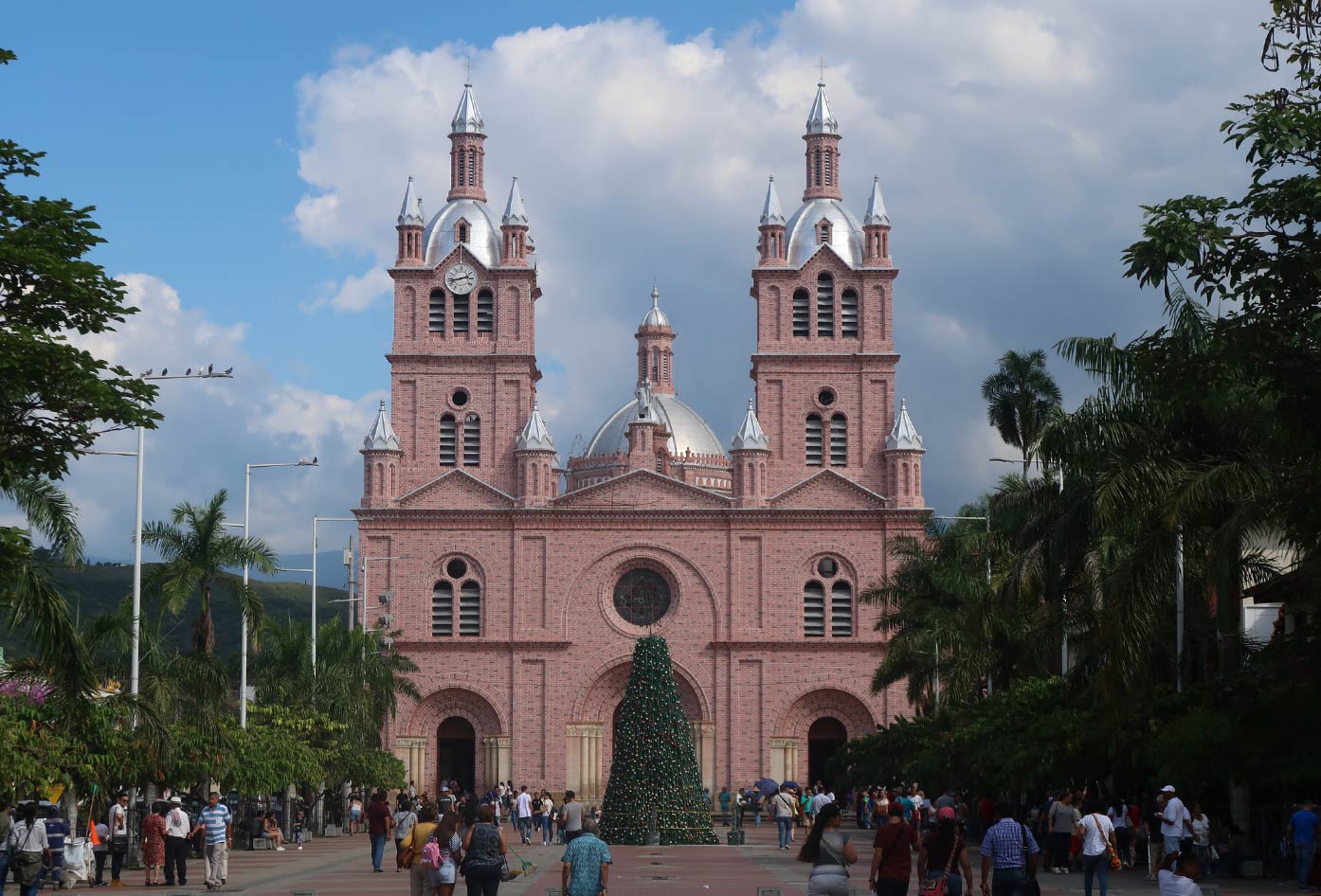 Buga
Buga is one of the oldest towns in the country, so it's well worth a visit. It was founded in 1555 and was home to many wealthy Spanish families. This Colombia town is known for its church, which is the Basilica del Señor de Los Milagros.
Inside the church, there's an image of Christ called The Lord of the Miracles and it gets around 3 million visitors every year, so you should definitely check it out and explore the town as well.
Been only an hour away from Cali you'll find Buga is very accessible.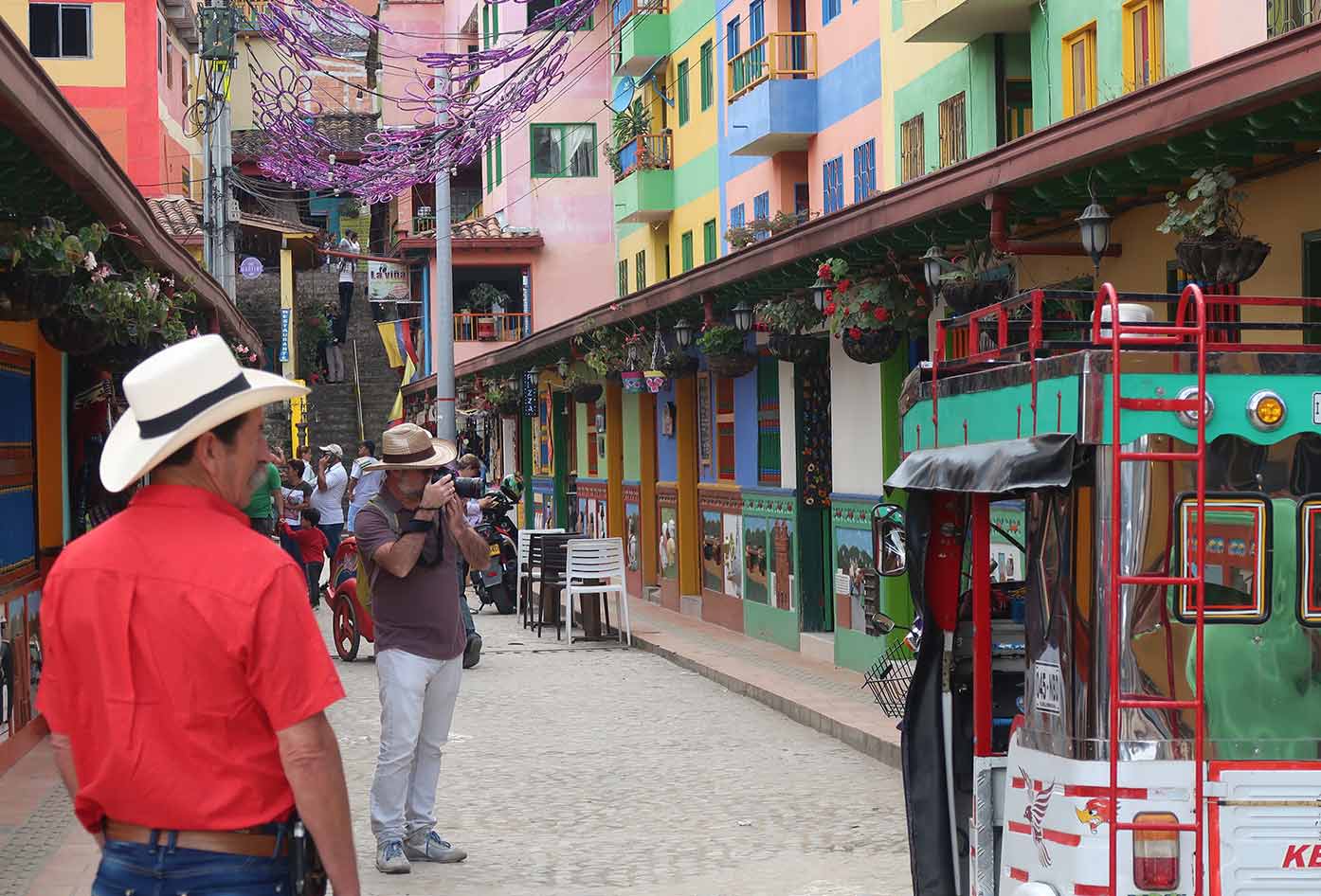 Guatape
Guatape is one of the most colorful towns in South America, so it's no wonder it's one of the most popular tourist attractions in Colombia.
The cobblestone streets are a joy to walk through because they are so colorful and the entire town is worth exploring.
You can easily get from Medellin to Guatape and one of the most impressive things about Guatape is the Piedra del Penol, which is a limestone karst that towers high above the reservoir below.
You can hike it and though it can be a bit challenging, you'll be rewarded with 360-degree views of Colombia.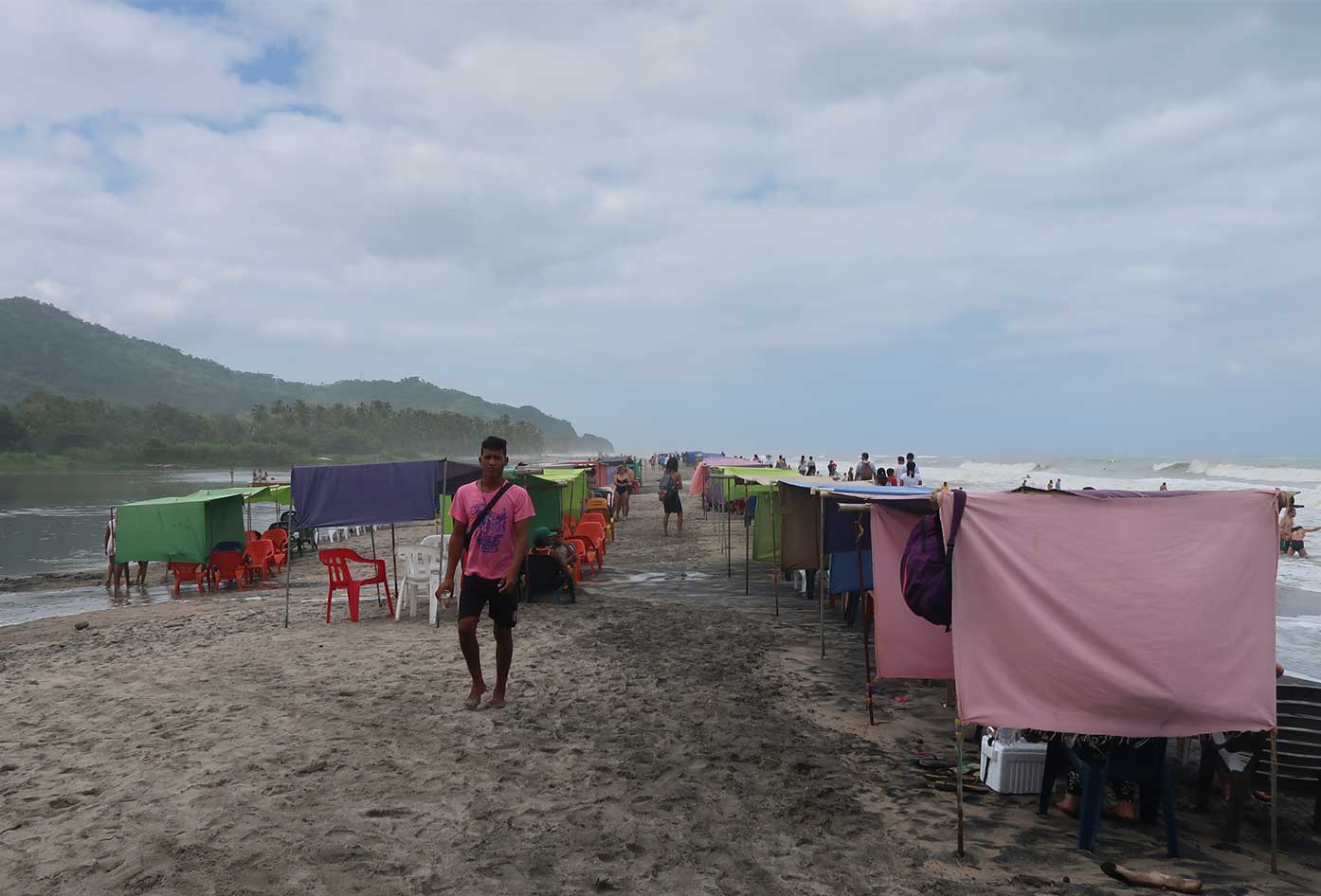 Palomino
Palomino is a beachfront Colombia town that's perfect for relaxation! Here, you will enjoy the most beautiful sunrises and sunsets, so make sure to catch them.
The beach is incredibly lovely and you'll find a strip of hostels to stay at that are very near the beach so you can always walk there.
At Palomino, you will enjoy the most delicious and fresh seafood and one of the best activities is to ride a tube down the river, which will take you from the jungle foothills to the Caribbean Sea.
With its proximity to places such as Costeno beach Palomino is inexpensive and it's a great way to experience Colombia's ecosystems.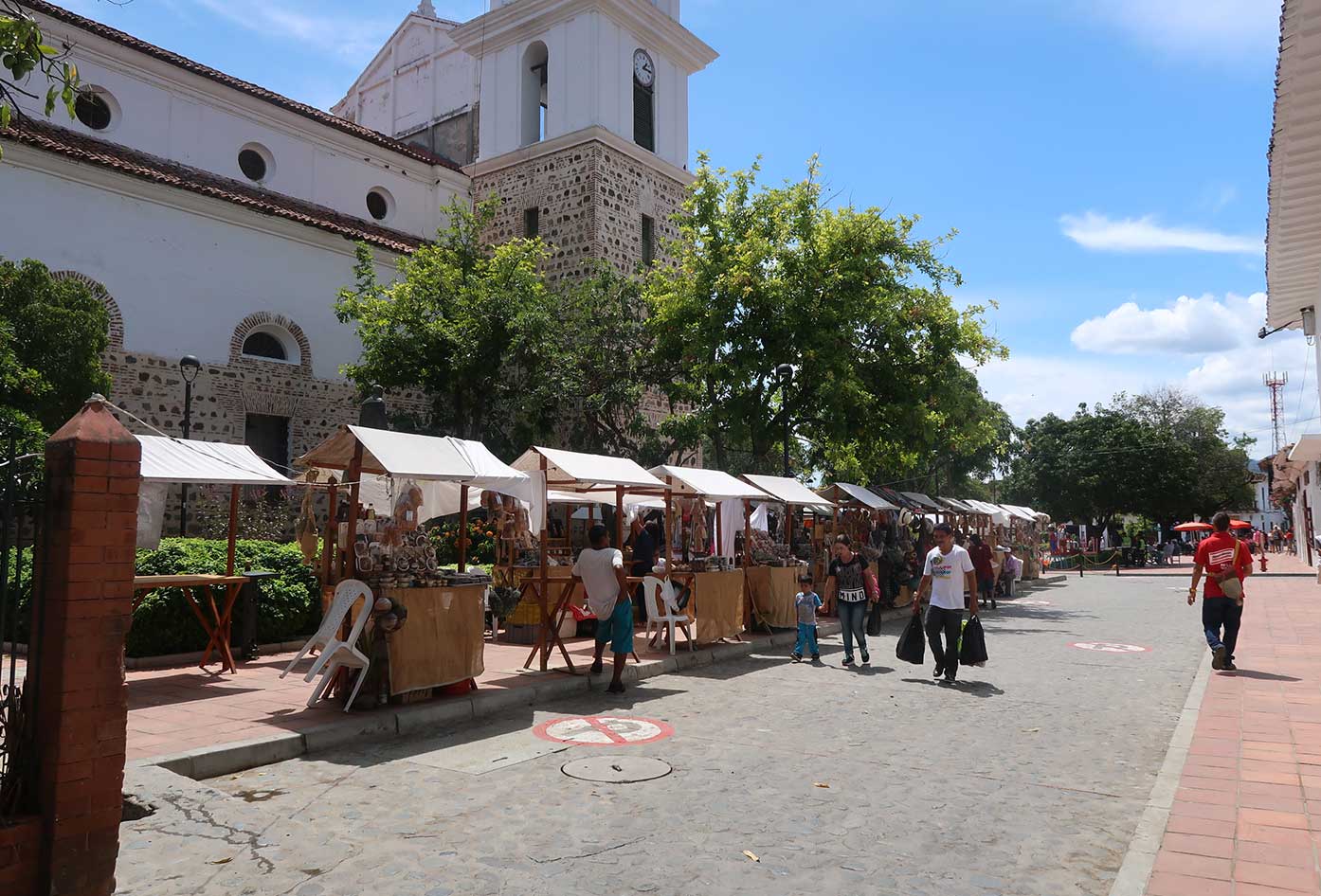 Santa Fe de Antioquia
Santa Fe de Antioquia is another one of the best places to visit in Colombia. You'll be enchanted by the short white-washed buildings featuring wooden balconies and vibrant shutters.
You will feel like you stepped into a different age, which is the main reason why Colombia towns are so lovely.
The markets in town are amazing and you'll be able to try different snacks and the freshest exotic Colombian fruits you've ever tried.
Additionally, you can go on coffee farm tours, visit the historical center, explore different museums and visit churches, among many other things that will help you understand the essence of the town.
Envigado
Envigado is another amazing town you can visit in Colombia and though it has everything a city has to offer, it's a lot more relaxing, which means you'll enjoy yourself and your time here a lot better.
In this town, you'll find a great variety of delicious food, so make sure to take the time to taste different dishes.
I recommend you explore the markets around town, hike in Arenales, visit what's left of Pablo Escobar's old prison, visit the La Catedral, go to Parque El Salado to explore the Higueron caves and waterfall, go on a coffee farm tour, and so much more.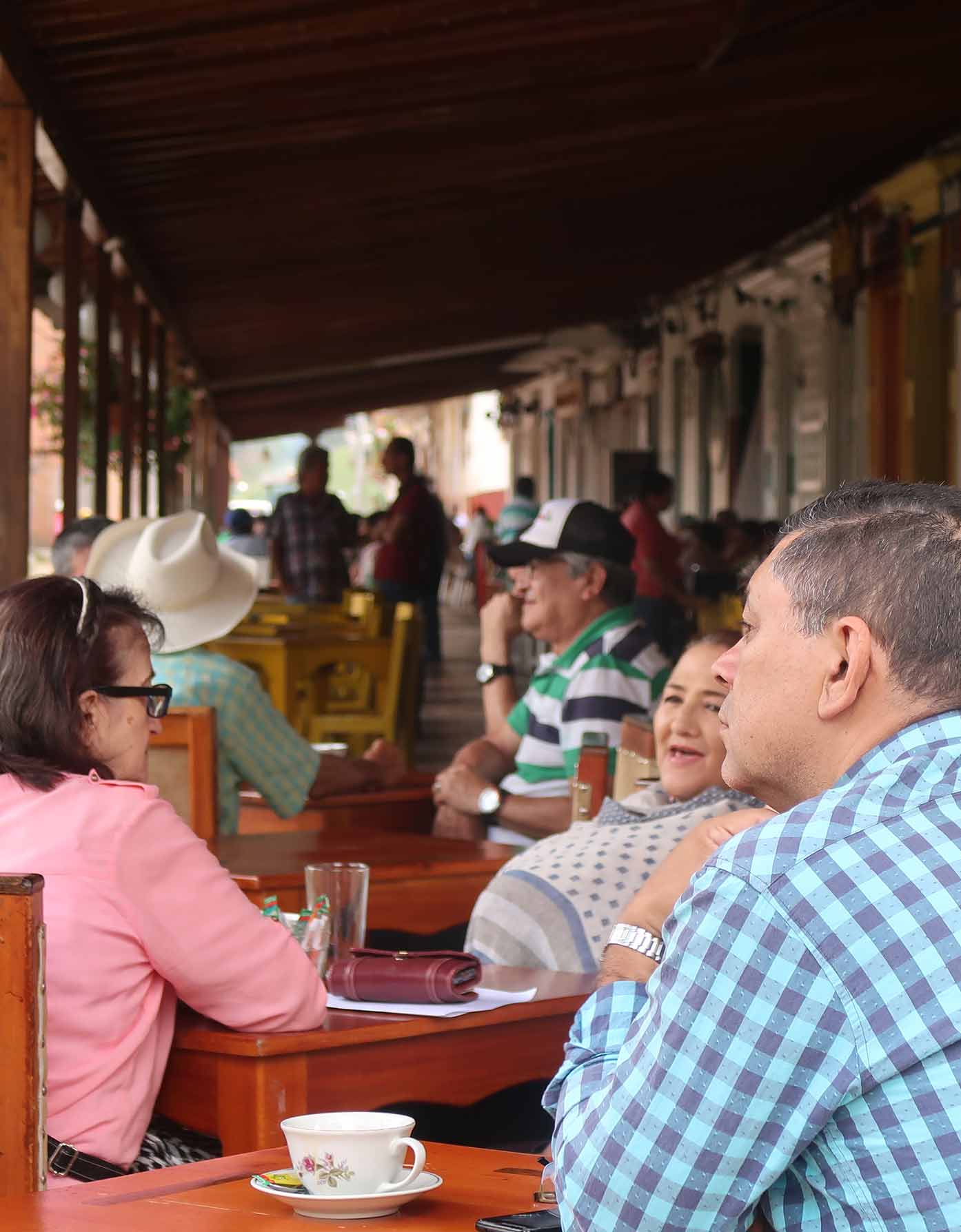 Jerico is one of the most wonderful towns in Colombia. You will find lovely colonial architecture, elegant churches, and plenty of adventures.
The colorful facades are very Colombian and Jerico doesn't disappoint. You can walk through the vibrant cobblestone streets and take in the vibe of the town. You'll even pick up on the Paisa accent that is spoken.
Once you're ready to explore a bit more, you can trail to Cristo Salvador, which is the town's version of Christ the Redeemer.
You can also explore the countryside and enjoy the waterfalls. Additionally, you can take coffee farm tours.
Paragliding is one of the main things Jerico is known for, so make sure to try it out so you can roll over the hills and get a full view of the town.
El Retiro
El Retiro is one of the quietest towns in Colombia so it's not super well-known. It's the perfect place to relax and have a bit of downtime.
It's located around 40 minutes from Medellin and one of the main attractions is the Piedra del Peñol, which you can visit on a boat tour.
You can also visit the different parks, such as Parque Municipal El Retiro, Parque Ecologico Los Salados, and more.
You can go horseback riding, take coffee tours, and also visit the waterfall Salto del Tequendamita.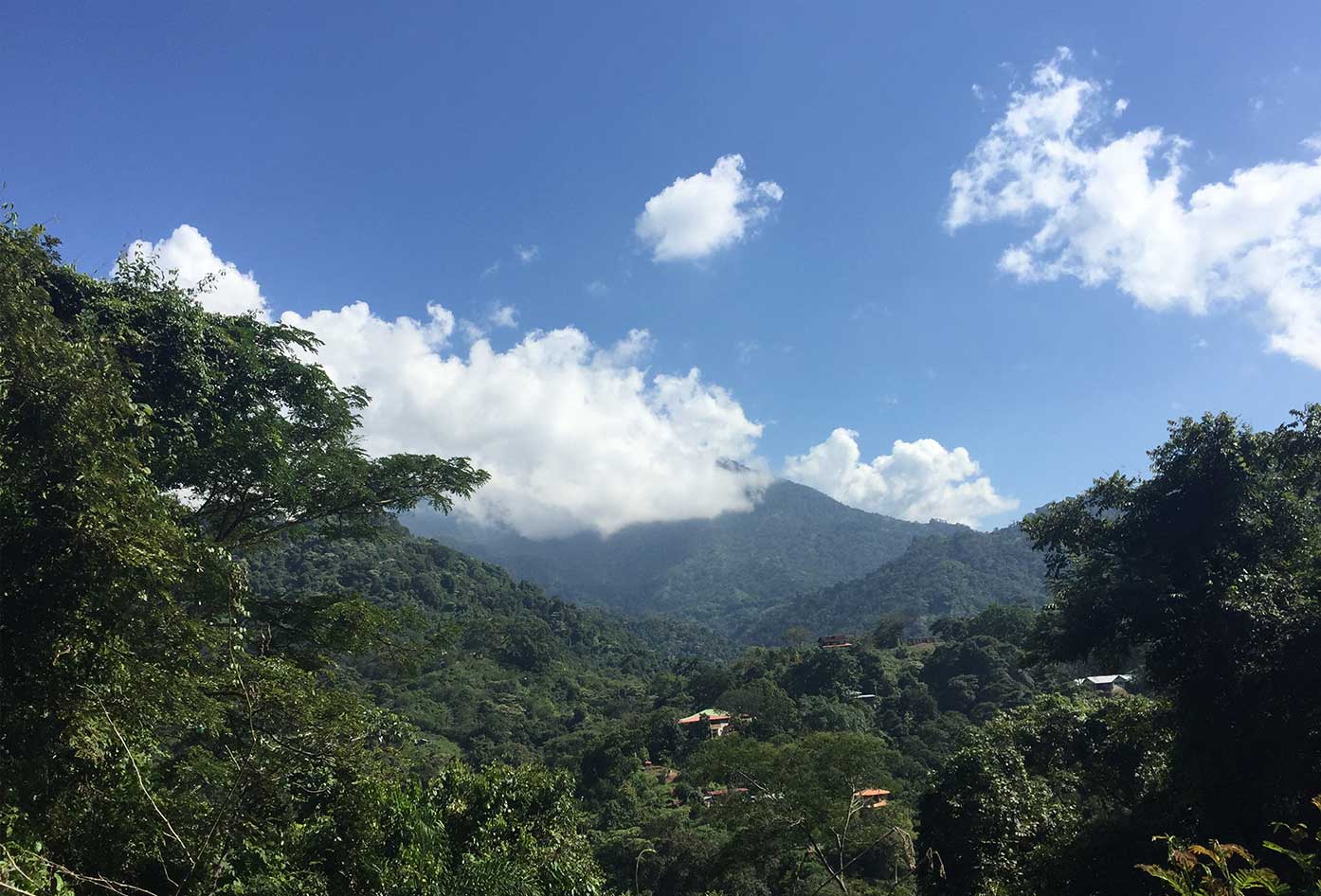 Minca is one of the loveliest places to visit in Colombia but it's not a hidden gem. Many tourists have learned of this town, so it's a bit more mainstream than other options on the list.
However, that doesn't mean it's any less appealing. You'll have a chance to explore the lush forest, hike the surrounding mountains, visit lovely waterfalls, and go birdwatching, among other things.
It's one of the most popular ecotourism destinations in the country, which is why it's so popular.
Minca is located on the Caribbean coast so there's a lot to enjoy, including locally grown coffee, local breweries, and so much more. You'll have a wonderful time here!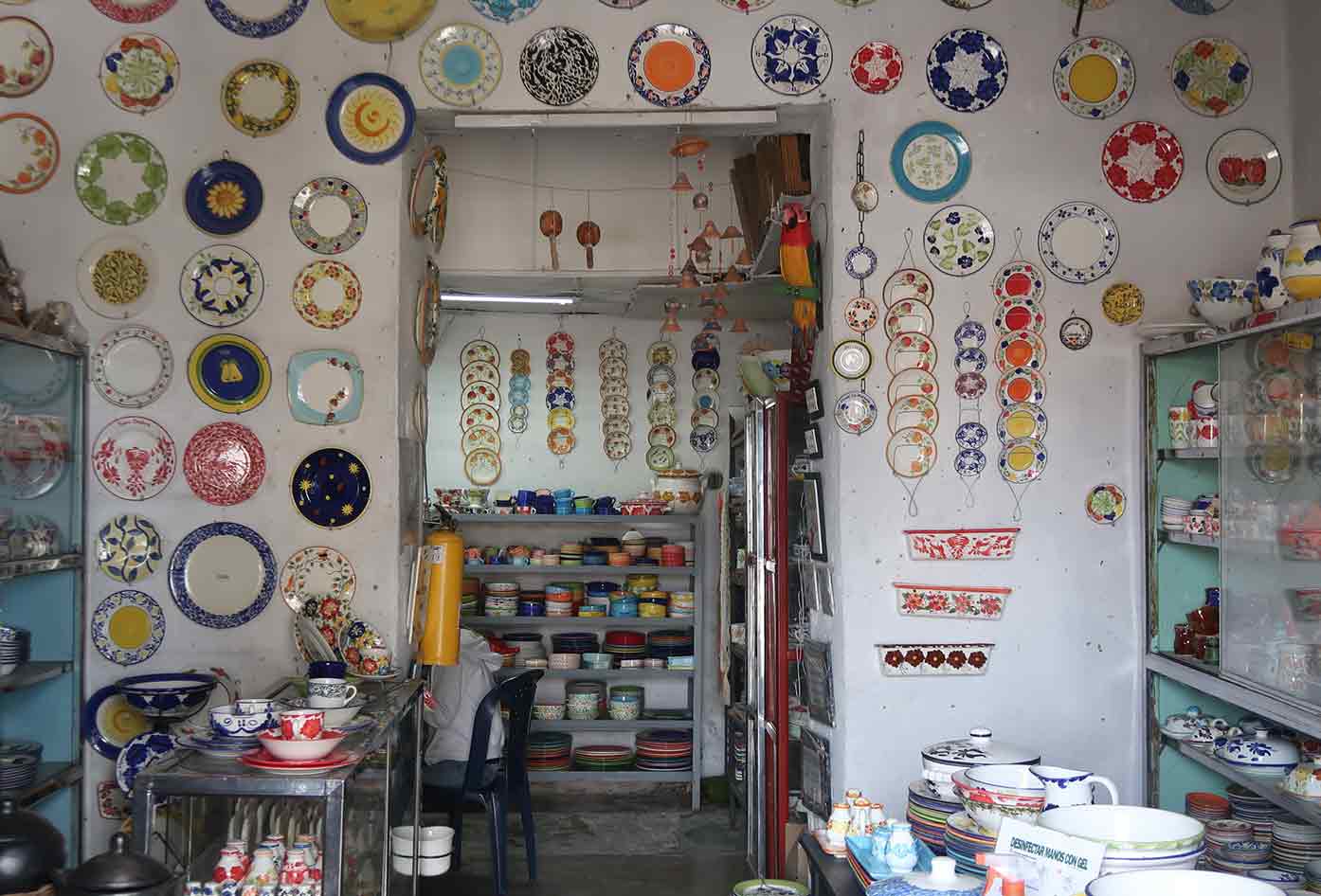 Carmen de Viboral is a stunning town and it was founded in 1752, so it's quite old. It's known for being the home of ceramics and that's the main industry of the town along with agriculture.
Their main crops are strawberries, blackberries, corn, tomatoes, onions, lettuce, yucca, and more, so make sure to try the local food.
The main plaza is an open space that features a statue of Simón Bolívar and it's surrounded by colonial and modern buildings.
There's also an obelisk to honor the ceramic industry so the top half is decorated with vibrant ceramic tiles.
You should also visit the ceramic street, which is full of ceramic workshops and shops to purchase lovely souvenirs.
Guatavita is an architectural complex that's only 42 years old and it was created to replace the old town after it was submerged by the Tominé Reservoir.
It's worth noting that the old town was the religious capital of the ancient Muisca people. Visiting Guatavita is a charming experience and there's a lot to do here.
You can enjoy a variety of water sports on the reservoir, go on eco hikes near the lake, go bird watching, and explore the new Guatavita.
You can also learn about the history of the place through the work of amazing artisans that are masters at working with clay and virgin wool.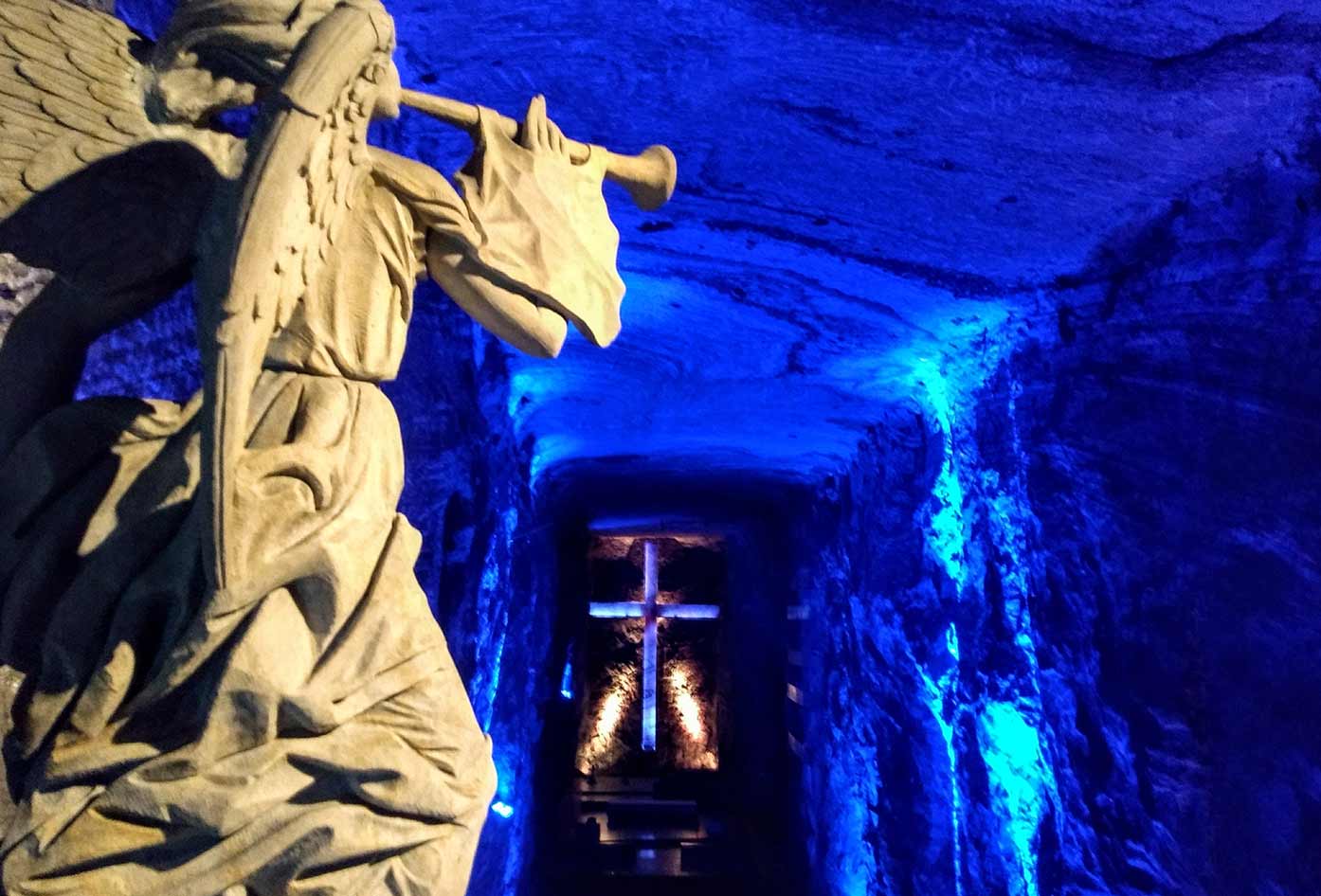 Zipaquira is one of the most well-known towns in Colombia because it's the center of trade in salt and it's also where author Gabriel García Márquez went to school.
One of the main attractions in town is the Salt Cathedral, which is a religious sanctuary located in an underground salt mine and it's truly breathtaking.
Visiting the Salt Cathedral is a must, but you should make time to visit cultural and historical sites such as the archaeological museum.
Othet places include, the Guillermo Quevedo Zornoza house, and the cultural center Colegio Gabriel García Márquez. You can also explore parks and enjoy many different adventures.
Capurgana is a slow-paced town in Colombia where the jungle is thick, the streets are vibrant, and the locals are super friendly. It's located on Colombia's coast and it's truly a hidden gem.
You'll see no cars in tow, only horse-drawn carts, and people don't speak much English, so make sure to learn a few basic phrases.
This small village is wonderful and one of the best things to do here is to hike north from the beaches where you'll find a coastal track that will take you to La Coquerita. There, you'll find rock pools full of fresh water and an ocean pool as well.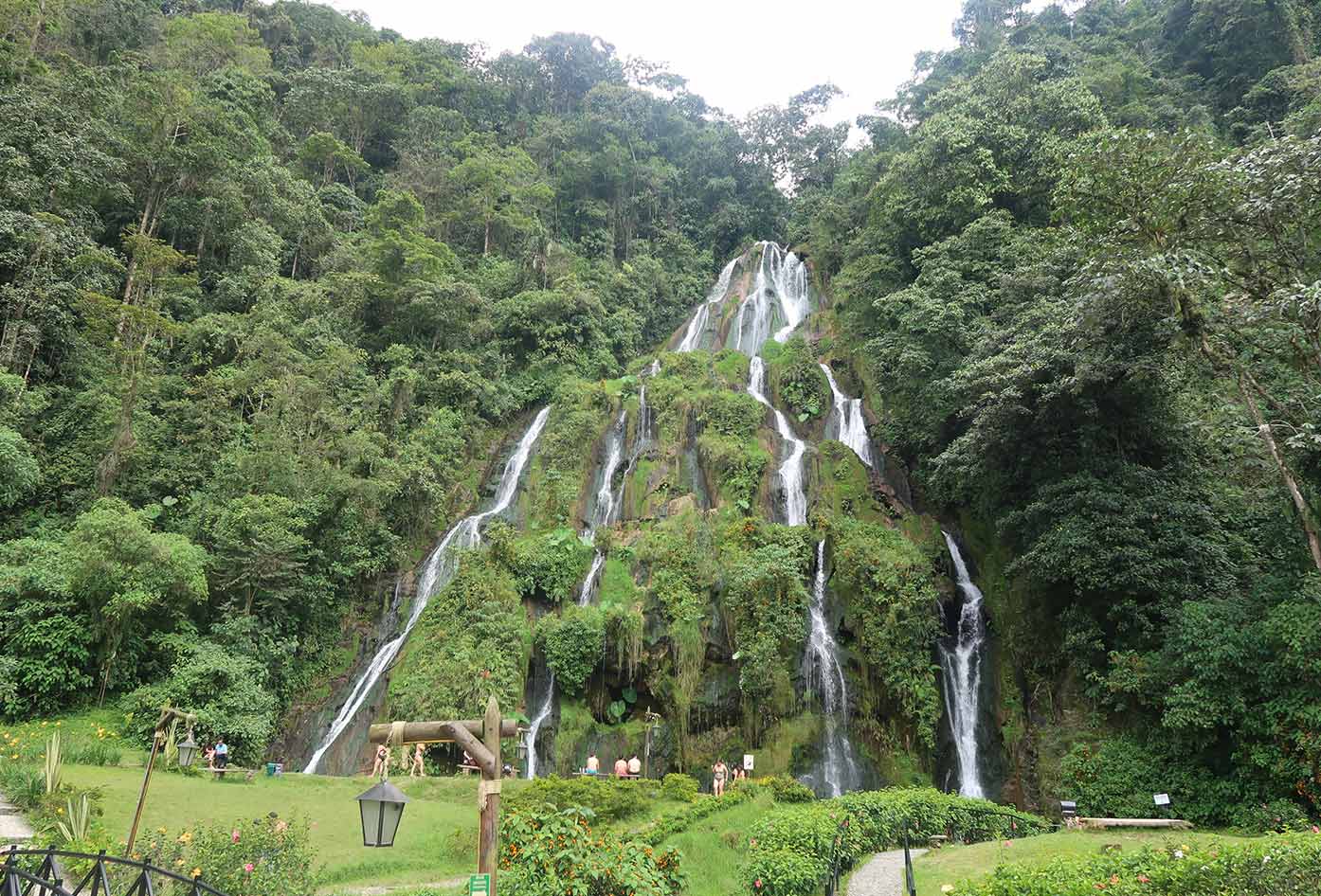 Santa Rosa de Cabal
Last but not least, Santa Rosa de Cabal is a colorful and festive town full of lovely cafes, delicious restaurants, and plenty of adventures.
One of the most attractive things about the town is the hot springs, which are perfect to relax and recharge. They are fed by active volcanoes and provide a memorable experience.
This town is located in the Eje Cafetero, right between Manizales and Pereira, which are great starting points for amazing multi-day hikes to get to Parque Nacional Natural Los Nevados.
If you're not acquainted with some of the best traditional Colombian food dishes, be sure to try the chorizo santarossano once you're there!
Got Travel Insurance for Colombia?

Designed by travelers, for travelers, World Nomads covers more than 150 adventure sports and activities so you can explore your boundaries.
Colombian Towns
Now that you're ready to discover all the wonderful towns in Colombia, I recommend you begin your journey in one of the major cities, whether that's Bogotá, Medellín, or Cali is up to you.
Starting in a big city will give you some time to settle in and you'll be able to visit a few of the top tourist attractions in Colombia before you start an adventure that's more intimate and authentic.
If you're thinking of traveling to Colombia any time soon use this article as a guide to prepare an itinerary you're happy with and have fun!
📌 Like this article? Pin it…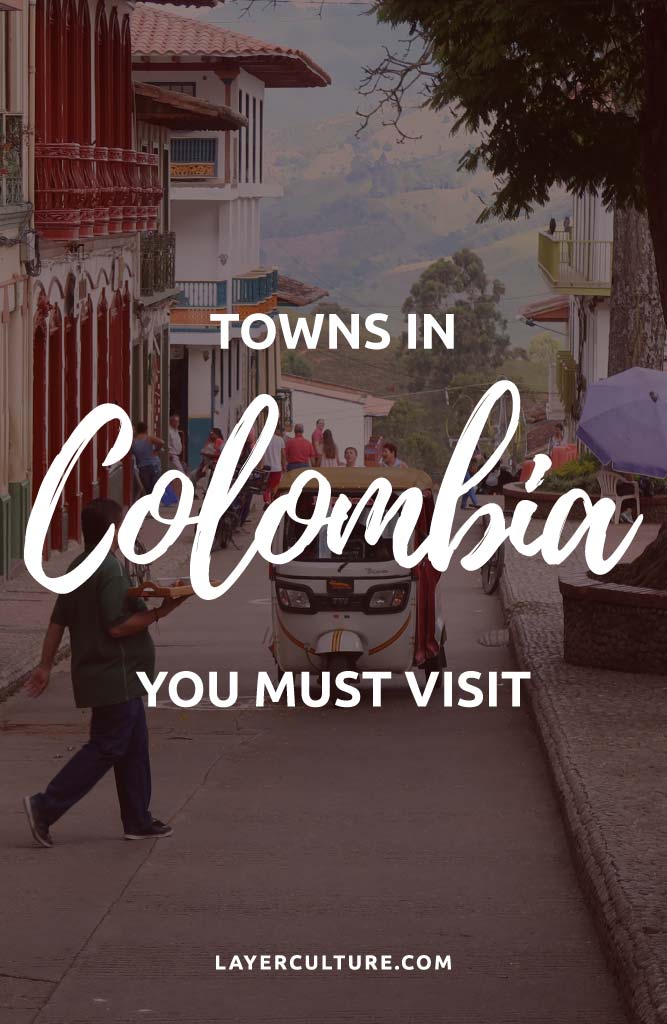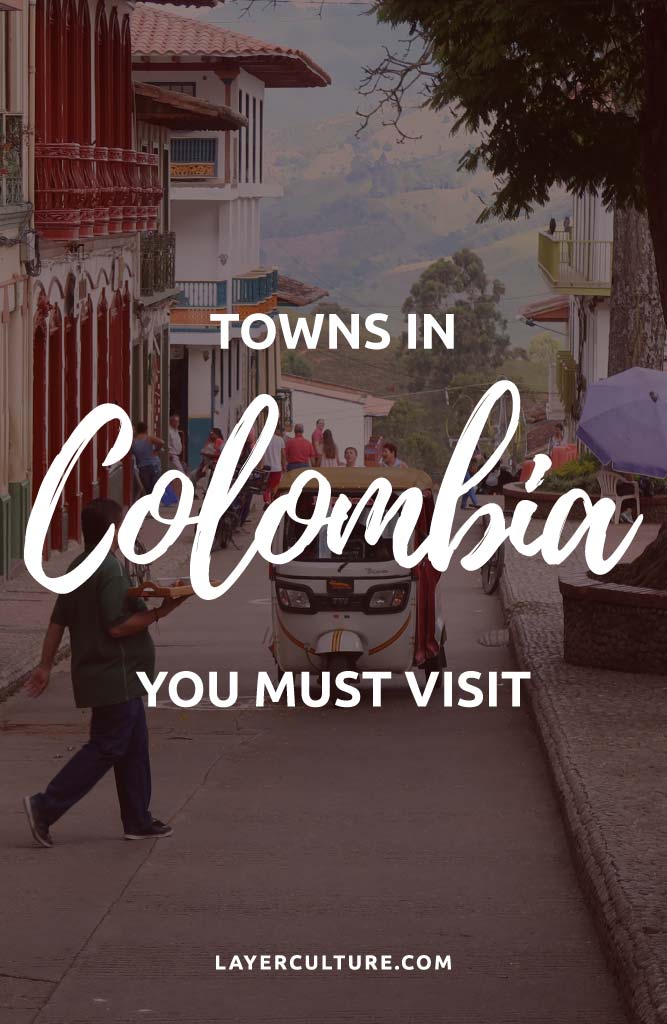 Did this help you discover some new towns to visit in Colombia?
💬 Leave a nice comment or let's start a conversation below!
---
"Dear friend! Some links in this post contain affiliate links. Meaning, if you click through and make a purchase, book a hostel or sign up for a tour, I may earn a small commission at no additional cost to you. Your support means a lot and helps me to keep traveling and maintaining the quality of this site for you."