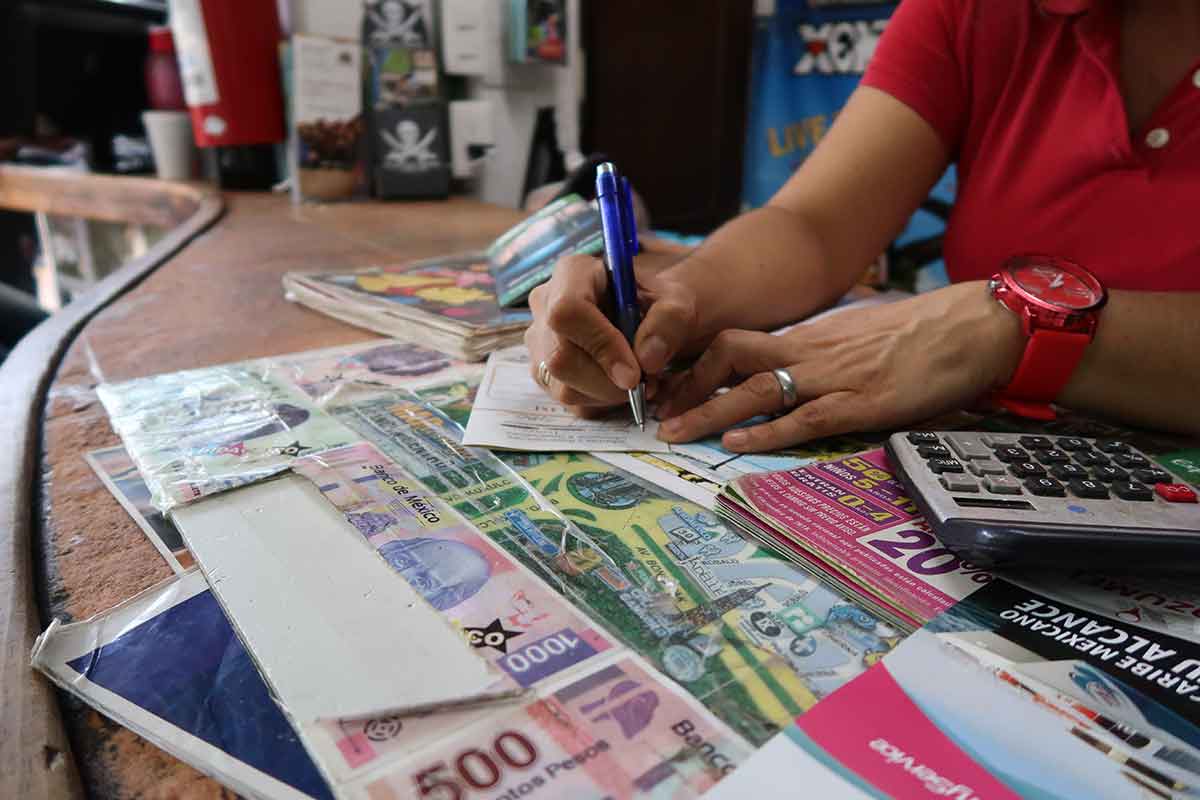 When tipping in Mexico how much should you give?
This guide is here to give you the scoop on what to do when it comes to service charges or tipping in Mexico so you can do the right thing.
Sometimes, it's difficult to know what to do when it comes to other cultures, as some countries such as Japan view tipping as an insult.
In contrast to New York City, where the average wage of waiting staff is so low that they fully rely on tips from their customers to survive.
Tipping in Mexico
This guide on how to tip in Mexico shows you exactly how much to tip, and how the Mexican people feel about leaving change for the waiters.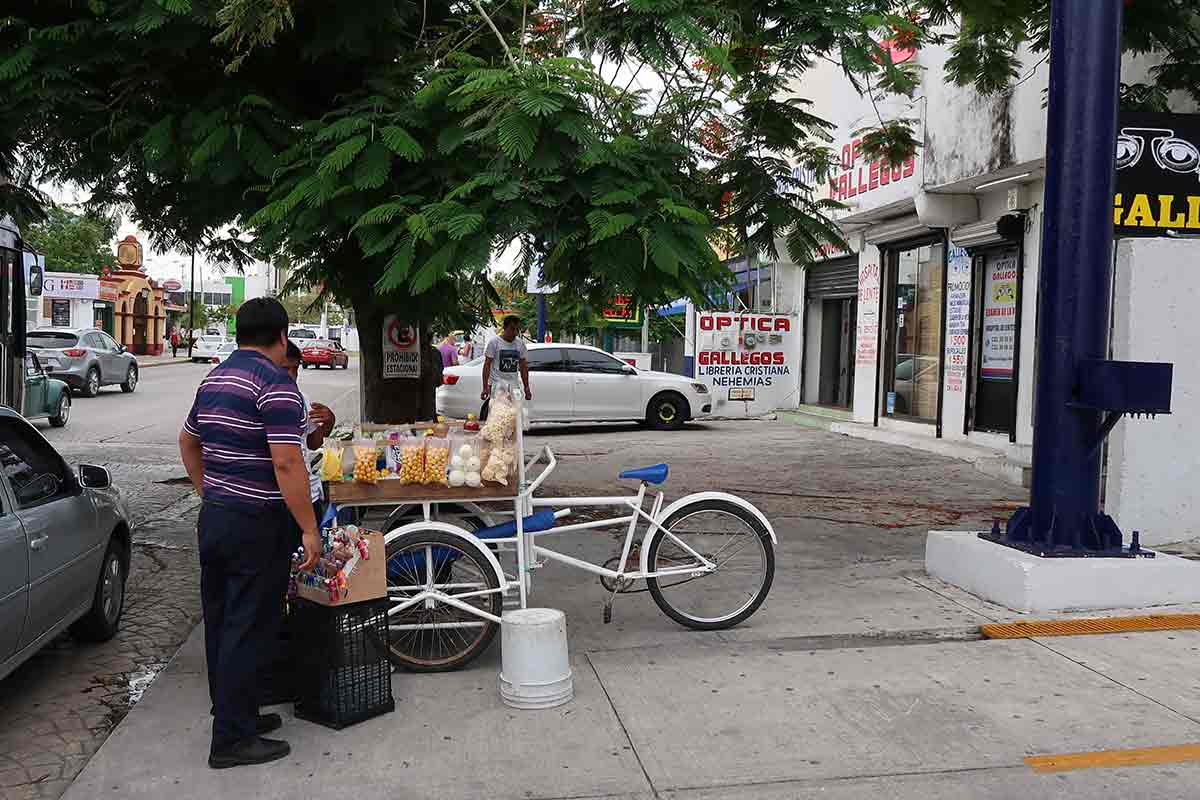 When planning a trip to Mexico you want to make sure you get these customs right so you know what (and what not to) expect, right?
Let's jump in, shall we?
Is It Customary To Tip In Mexico?
Most of the people working in Mexico's service industry earn very modest salaries and rely on tips to earn a living wage.
So if you receive good service, customers should show their appreciation accordingly. Many waiters or servers are appreciative of tips but don't expect a tip all the time, especially outside of tourists areas like Cancun.
If you're a backpacker ordering a cheap drink, they won't expect much.
But if you're a family of 6 ordering three courses at a restaurant and amount a large bill, the waiting staff might get visibly annoyed if there's no tip at all. This is the case in most other countries in Latin America too.
How Much Do You Tip In Mexico?
In Mexico, tipping in either U.S. dollars (bills only, don't tip with cents) or pesos is acceptable, though pesos are usually more practical for the recipient. Dataphones now have a tip option when paying your bill, too.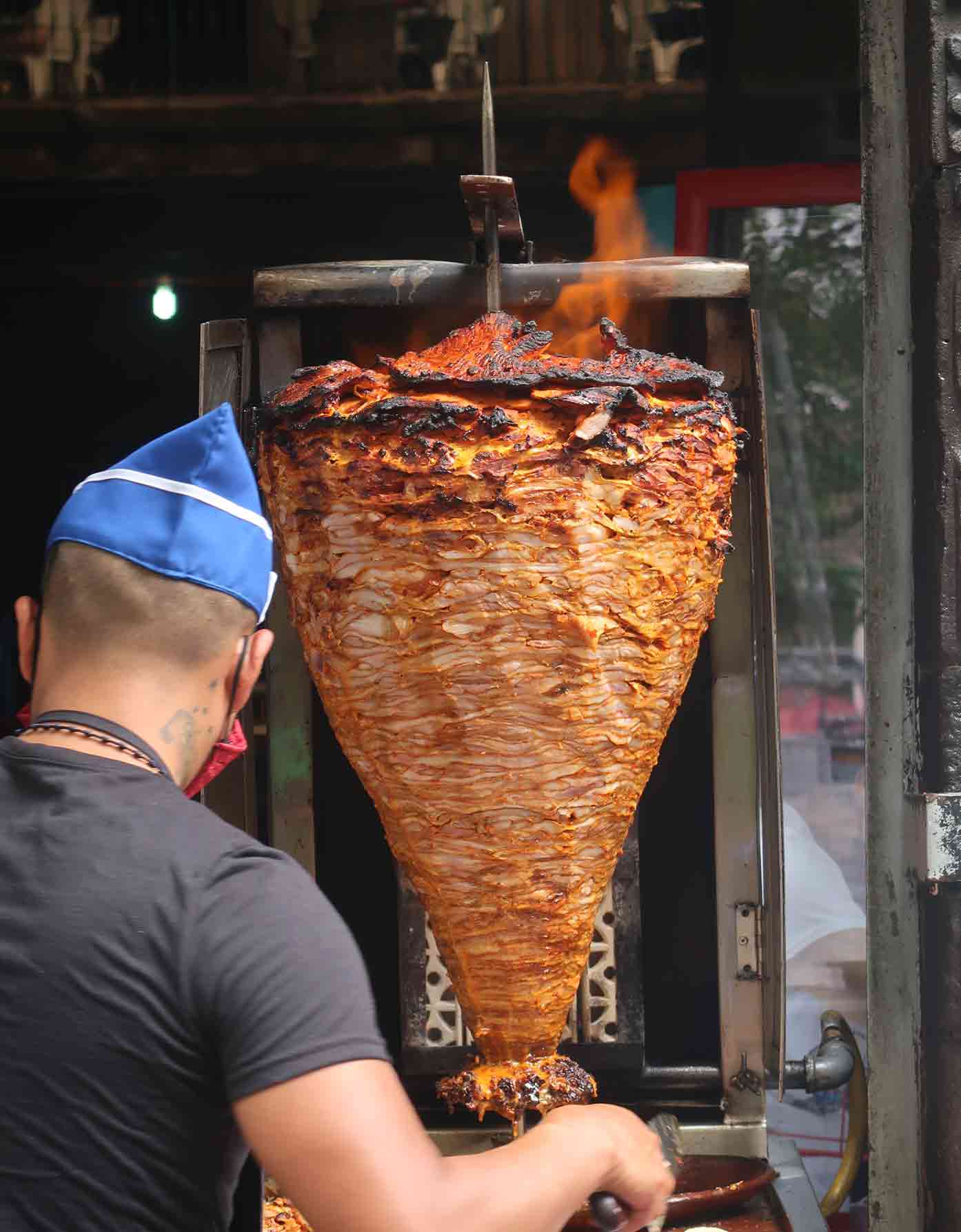 I would say that the 10-20% range should be tipped for waiting staff in restaurants and tour guides (including the 'free' tours that you join as well).
This can be easily worked out when you're at the restaurant or there for the tour, as it isn't the same amount every time.
When it comes to a bar and ordering drinks, I would say tipping about $2 per drink in the pricey bars and $1 per drink in the slightly cheaper bars would do. Also, as a tourist, speaking some basic Spanish can help you get more 'bang for your buck' as well, so don't be afraid to practice there.
How Much Cash Should I Take To Mexico?
When traveling to Mexico, it is safe to say you could rely on a daily amount of at least 30 US dollars which means 675 Mexican pesos.
For a week, it will cost around 4,725 Mexican pesos. Depending on where you are going of course. Maybe compare popular places such as Cancun, Mexico City or Guadalajara to get a better idea of costings.
With this amount, you can survive and travel in Mexico comfortably, if you're one person trying to stay for a week or so.
At the time of writing, 5 US dollars to pesos is close to around 100 Pesos. It means that the dollar is really valuable than Mexican Pesos, so many Mexicans might even prefer receiving U.S Dollars over Pesos.
While you are traveling, you can go to a Bureau de Change to learn about the current currency fluctuations.
Tipping in Mexico 2022
For some, tipping in Mexico can be a complex topic. Some people choose not to leave a tip, whereas, for some, not tipping is totally unacceptable
Below are some of my personal recommendations for carrying cash around Mexico which all depend on what kind of traveler you are:
Backpacker
Let's say you're backpacking Mexico for instance, between 30-40 USD should be fine per day. But if you find yourself carrying more than 50 USD on a given day, consider spreading that amount as far as it can go.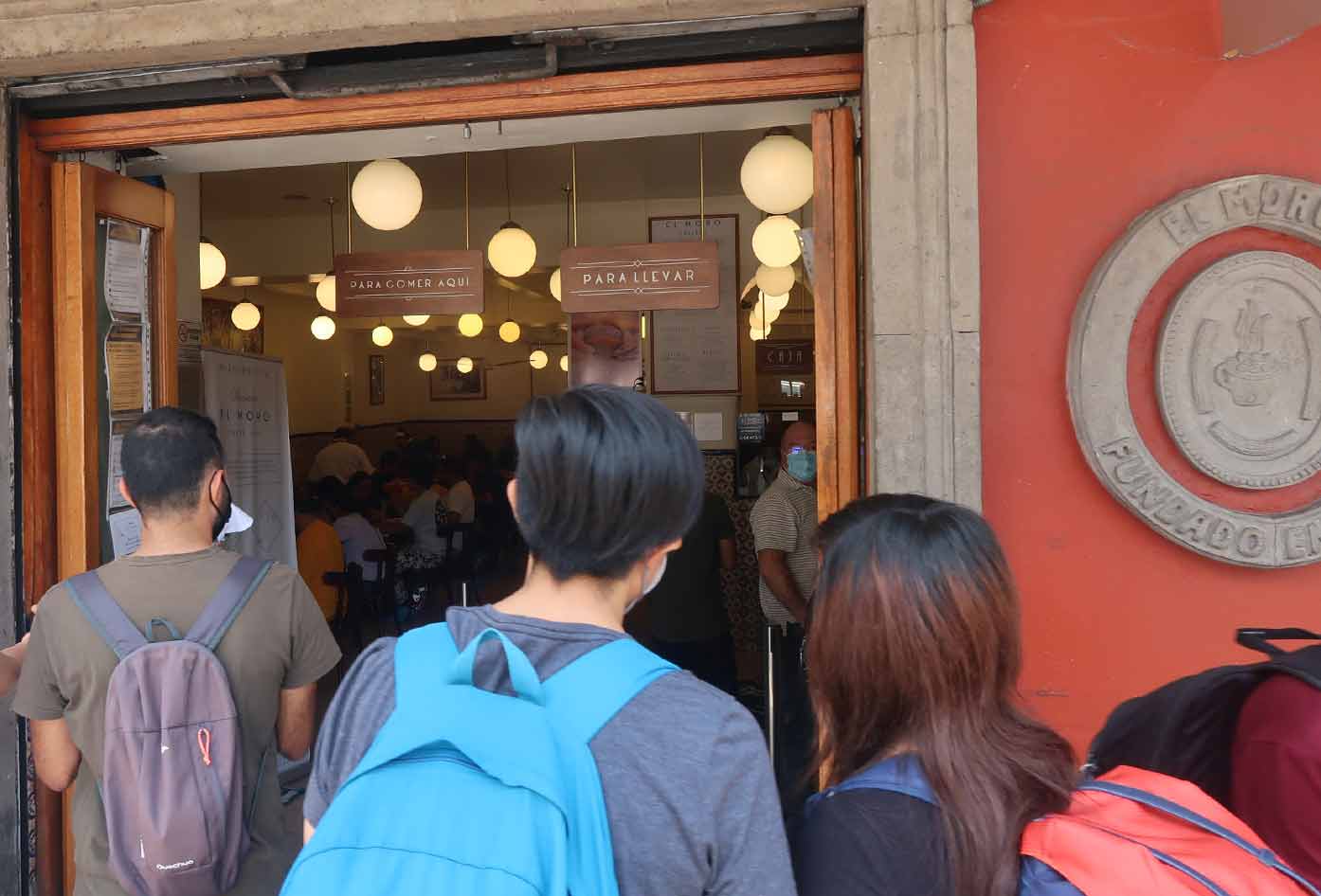 Most travelers working their way along the Gringo trail aim to make their budgets go further especially if they know they'll be heading into Costa Rica and Panama where prices increase significantly.
Business or Couple's Vacation
Carrying around 60 USD per day should do you just fine.
This will give you enough for tipping if you have a meal out, or if you decide to spend some cash on street food or gifts.
Souvenirs are cheap, in fact, Mexico is famous for its unique souvenirs, so you could easily be buying for others when you're out and about too.
Family Travel
When traveling to Mexico as a family, I usually recommend that (if there are two adults), they each carry $50 USD on their person in cash.
This would mean that all bases are covered with transport and souvenir shopping along with street food. To save money on transport costs why not read more about bus travel in Mexico for getting around?
Kids carry some cash for themselves, but I would leave that amount to your own judgment as it varies more per family.
Tipping Taxi Drivers in Mexico
When it comes to hotels, taxis, and other tourist-related interactions, I suggest you only tip when someone actually helps you with bags.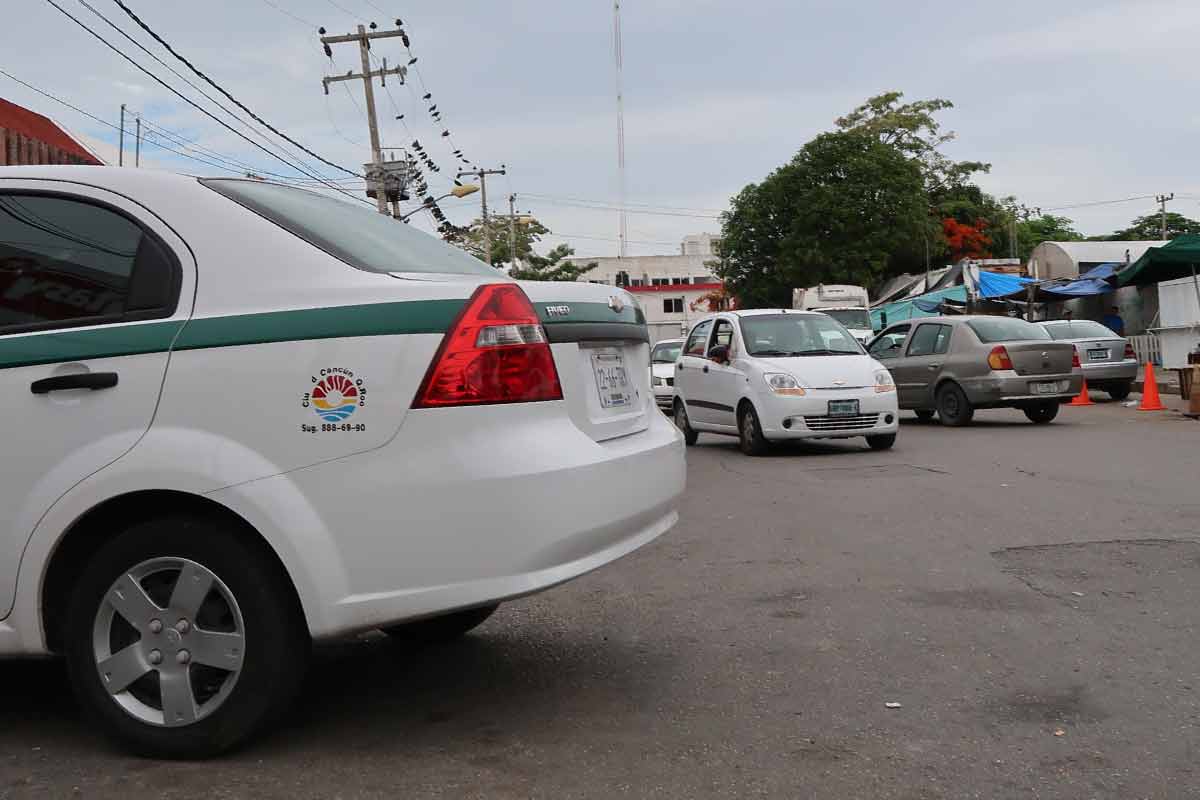 I would say that this doesn't happen too often in big cities such as Mexico DF, but when it is offered to you, I would suggest that you accept their help only if they're a fully accredited shuttle service.
If a taxi driver judges that you have lots of cash on you and demands a tip when they've not left their driver's seat, you shouldn't feel inclined to tip.
This is why taking an Uber in Mexico City and other major cities such as Guadalajara are preferred because there is no pressure to tip.
After all, what you decide to do with your money is your decision. I would typically tip about 10% of the journey total if they help with bags or open and close doors for you. Otherwise, you're contributing to a false economy.
Tipping in Mexico Holiday Resorts
All-inclusive resorts often employ roving servers who constantly deliver food and drink to guests, and although these amenities (and more) are included in the hotel price, gratuity for the individual workers is not.
For this reason, courteous travelers should be prepared to offer a few pesos (carry small denomination bills) for every round of service.
This amount can depend on the quality and consistency of the services rendered, but it should be noted that a tip or two can have a surprising effect on the overall service experience.
How Much To Tip In Cancun?
A gratuity of at least 10 percent is recommended for both self-serve buffets and menu items in all-inclusive hotels, but many decide not to tip.
For Hotel porters, $1-2 USD is the norm for helping with bags. Hotel maids is $1 per day, but that's if you ever see them.
Cancun is the big-money spot in Mexico, so expect to fork out some tips.
How Much To Tip In Playa Del Carmen?
If you're at a beach club in Tulum or Playa del Carmen let's say, or any sit-down place that looks inviting from the outside, gratuity will most likely be added to your bill and there is no reason to add an additional tip.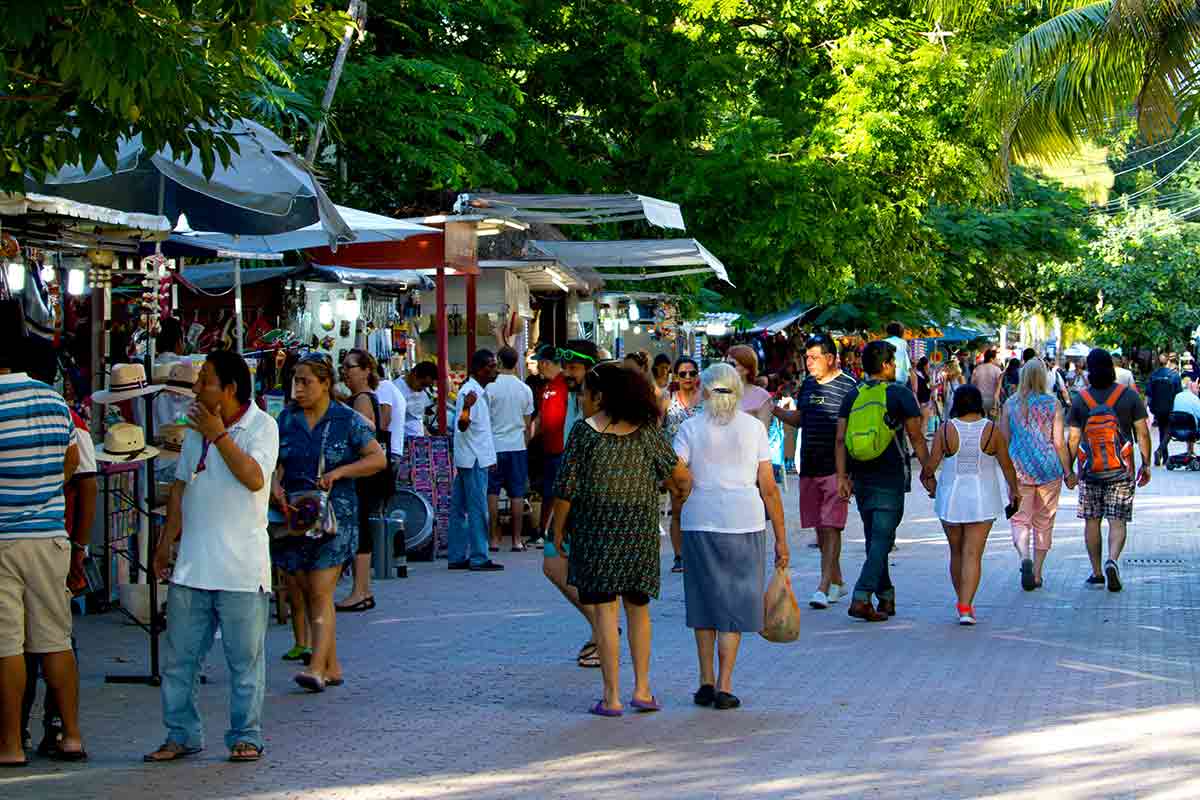 While in Playa del Carmen this has happened to me on numerous occasions. I would also suggest tipping on the first drink around 10 pesos and then seeing how the service is when you go back for another drink.
How Much To Tip In Puerto Vallarta?
The minimum wage in Mexico is about $62 pesos per day. That's equivalent to just over $3 USD per DAY.
You will find that many of the workers in Puerto Vallarta are very aware of proper tipping procedures in America, and they deserve as well as expect to be tipped fairly for the services they provide.
Tipping Etiquette in Mexico
Again, one very important thing to always look out for before leaving a tip in Mexico, is that a gratuity charge has NOT already been added to your final bill, because, if so, you may not want to cover that amount.
⤵️ Here are another few pointer to keep in mind:
Contary to what you may have heard, if you are renting a car in Mexico, when it comes to getting fuel it's normal to give the gas station attendant a small tip or a rounded up sum for their trouble.
Tipping taxi driver is not a thing in Mexico but if you round up to the nearst 100 it is normal to let the driver keep the change.
Aim to tip shuttle drivers in Mexico around 20 pesos, especially helped you carry luggage to or from your accommodation.
When it comes to tour guides the tips that are expected range from 15% to 20% (on top of the price of tour). If you enjoyed your tour because the guide made the experience one to remember then you could even offer more.
When carrying cash money around with you (as I have suggest above) always carry a hidden travel wallet a money belt or the equivalent to conceal it properly.
Got Travel Insurance for Mexico?

Designed by travelers, for travelers, World Nomads covers more than 150 adventure sports and activities so you can explore your boundaries.
Tipping in Mexico: The Final Bill
Here's the final bill (without service charge), know that the tipping culture in Mexico was basically due to the influence of their American neighbors.
We wouldn't be helping a whole service industry in Mexico if it weren't for the tipping culture, so it's important to know how much to tip on different occasions. It's always good to pay forward when you're on vacation.
Book your trip to Mexico today, and while you are here, read this guide that looks at safe places to visit in Mexico to get ideas on where to go.
📌 Like this article? Pin it…
When it comes to tipping in Mexico, did this article help you?
💬 Leave a positive comment or lets start a conversation below!
---
"Dear friend! Some links in this post contain affiliate links. Meaning, if you click through and make a purchase, book a hostel or sign up for a tour, I may earn a small commission at no additional cost to you. Your support means a lot and helps me to keep traveling and maintaining the quality of this site for you."