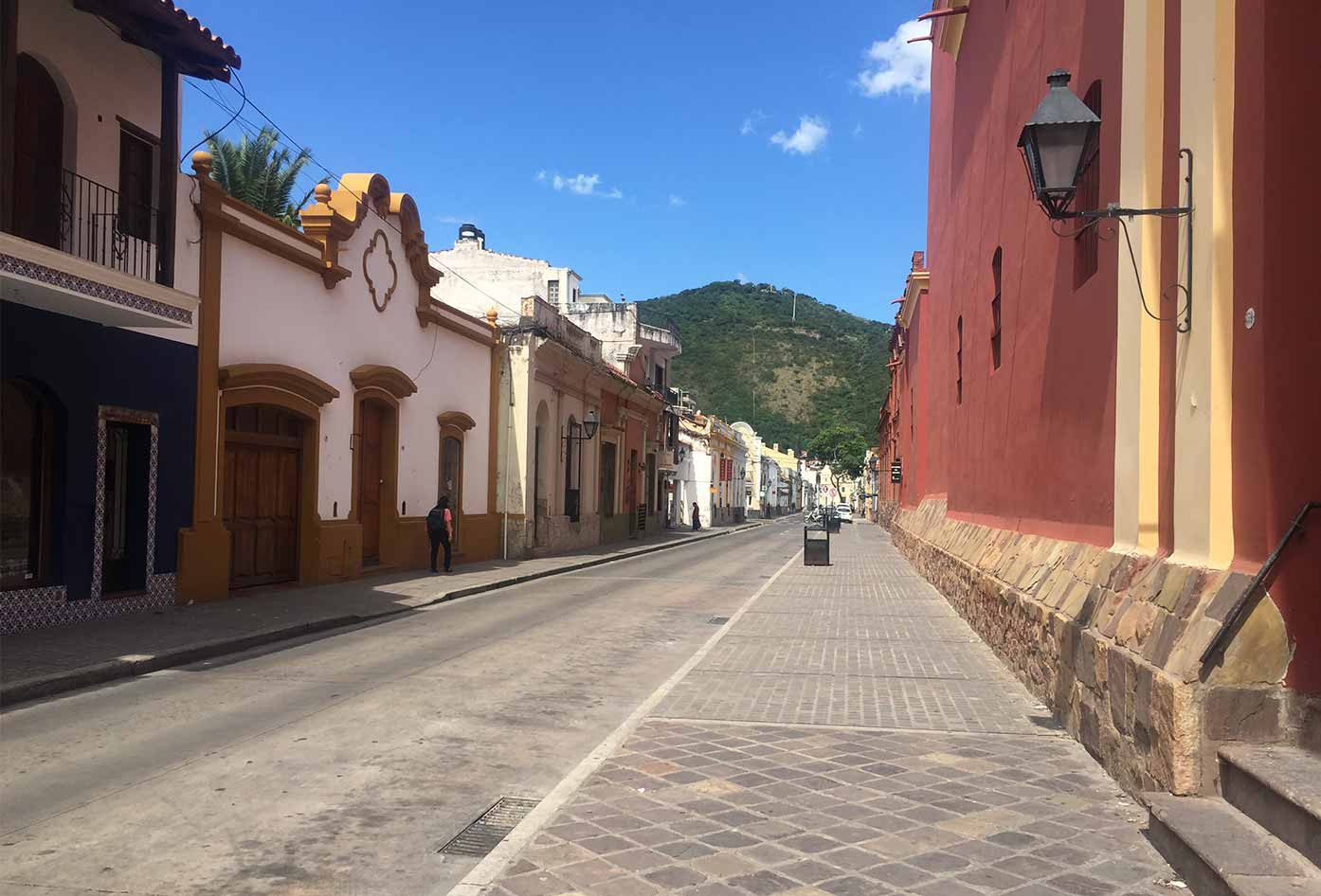 Welcome to Salta, Argentina one of my favorite places in the country.
When you travel to Salta in the north of Argentina, you are connecting with a part of South America that is unique like no other.
Think incredible landscapes, indigenous peoples, age-old traditions, and some of the best wines in South America.
Salta is a cultural city known for its Spanish architecture and Andean heritage which has many stories to tell via its local people and past.
Things To do in Salta, Argentina
As Salta is considered a remote part of Argentina. It gets recognition for all the natural beauty it has to offer for the constantly curious traveler.
You can even cross over to Bolivia from this region, but before you do, let's look at what things you can do in Salta first.
On my travels backpacking South America I decided to travel to Salta from the city (Buenos Aires) and spend 4-5 days exploring the region.
Salta Historic Centre
Salta's Historic Centre is where I spent most mornings visiting busy cafes located in and around the square.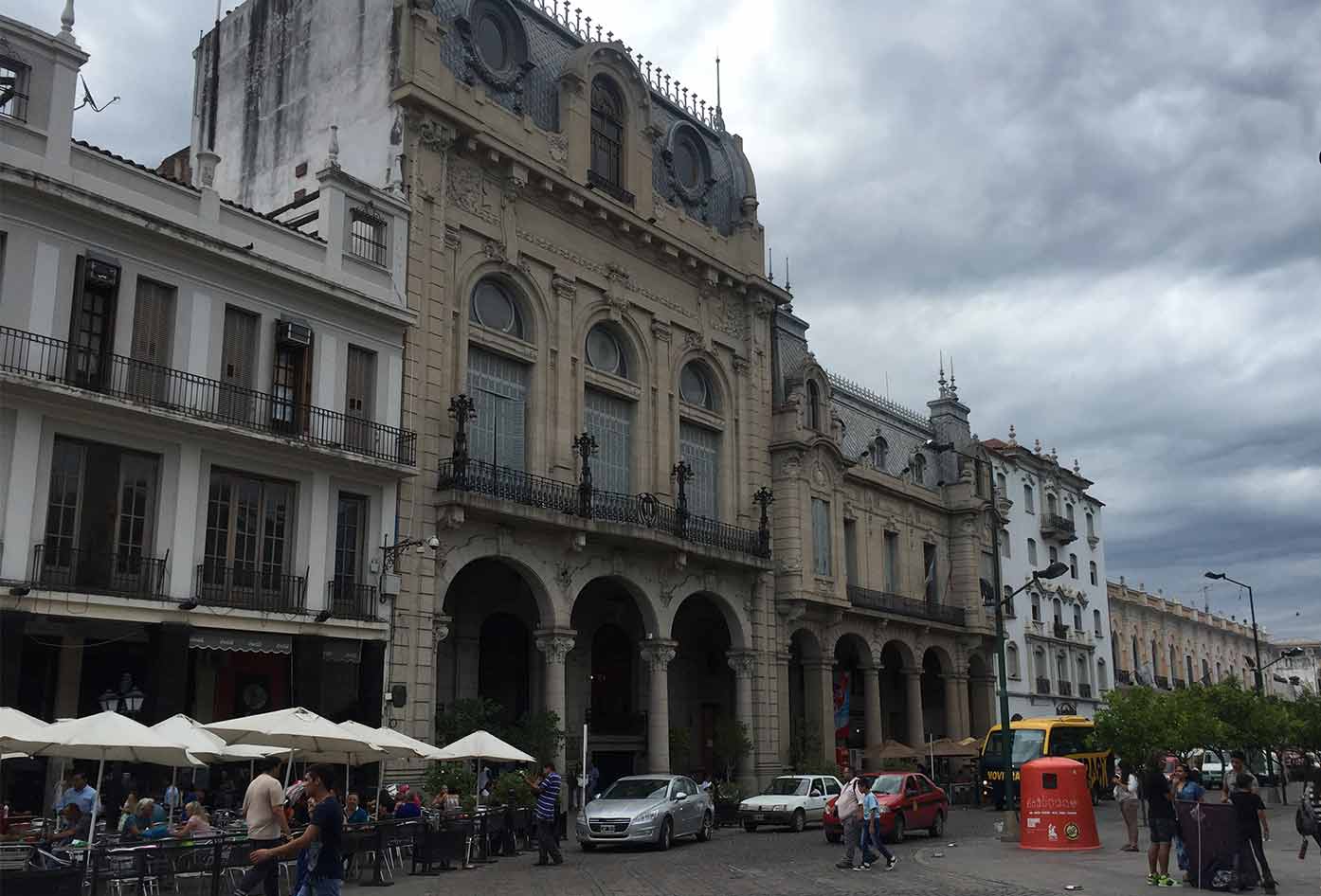 You simply can not arrive in Salta and not pass through the Historic Centre. The square is the life and leisure of most of the locals here.
It could be sat outside watching the world go, connecting with locals, or simply admiring San Lorenzo Church from a distance.
You may find that your day routinely starts at this point. I found tour guides, bakeries, and supermarkets located here.
Cafayete
This region in northern Argentina is simply breathtaking.
With multi-colored mountains and jagged peak forming landscapes, this is the best place to take a road trip through this area of Argentina.
One of the best things to see here is the Garganta del Diablo, a giant rocky structure that looks something out of an otherworldly film.
This region is known for its wine, making some of the best in the world.
Be sure to visit a distillery whilst here, where you can see how the good stuff is made as well as try some of the best varieties from the region.
Coffee in A Bar
Allow me to harp on about coffee in Salta. After arriving from a month-long trip exploring Colombia's coffee region I was stoked to be reunited with a half-decent cup of coffee in Salta.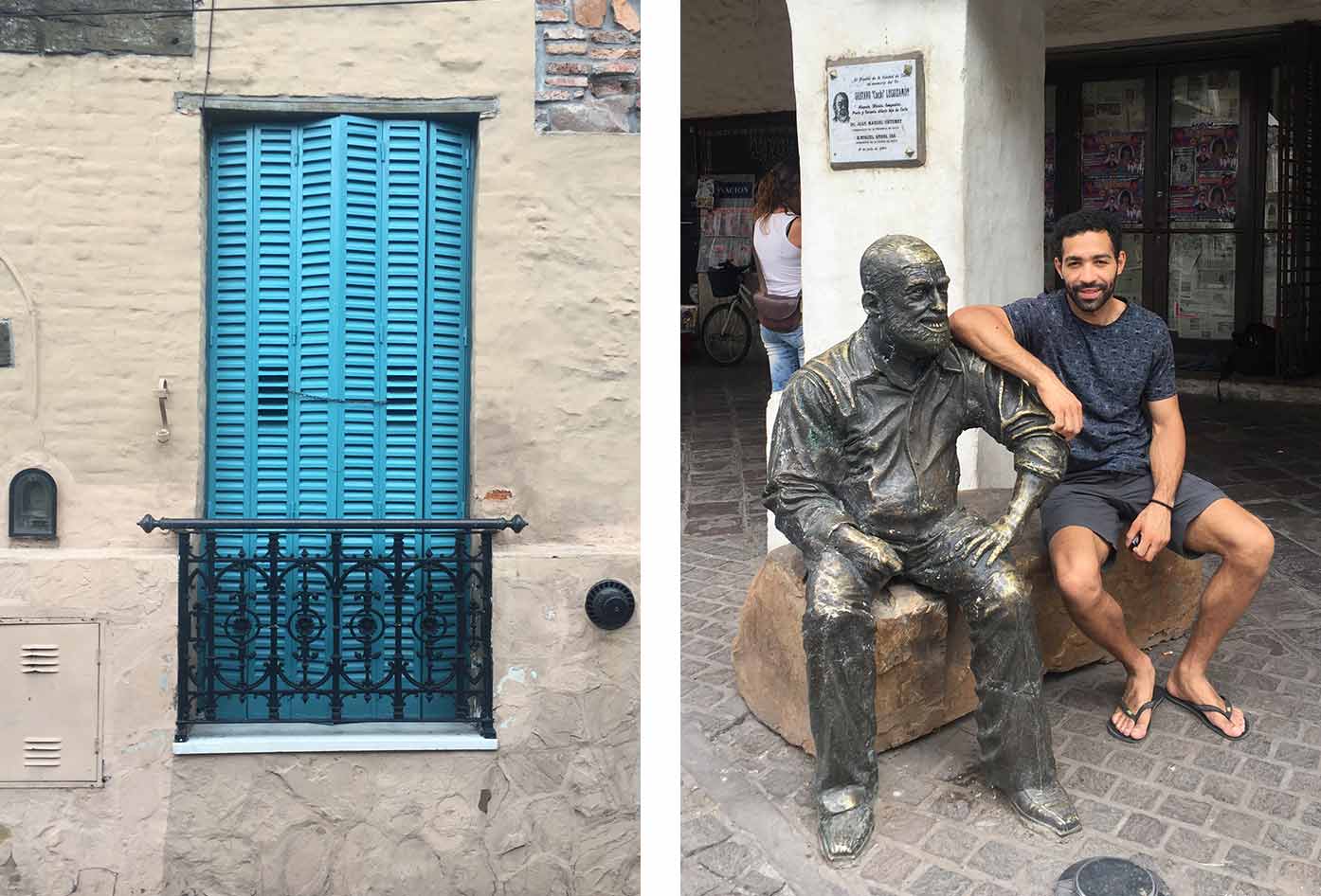 Note that Greeners was one of my favorites and I was able to talk with the mesero (waiter) in Spanish to learn insider tips on what else to do in the city. I'll add some of them below to the travel tips section.
San Martín Park
As beautiful as the city of Salta is, sometimes you just need an escape. I stumbled upon Parque San Martin whilst exploring the city on foot and was not disappointed by what I found.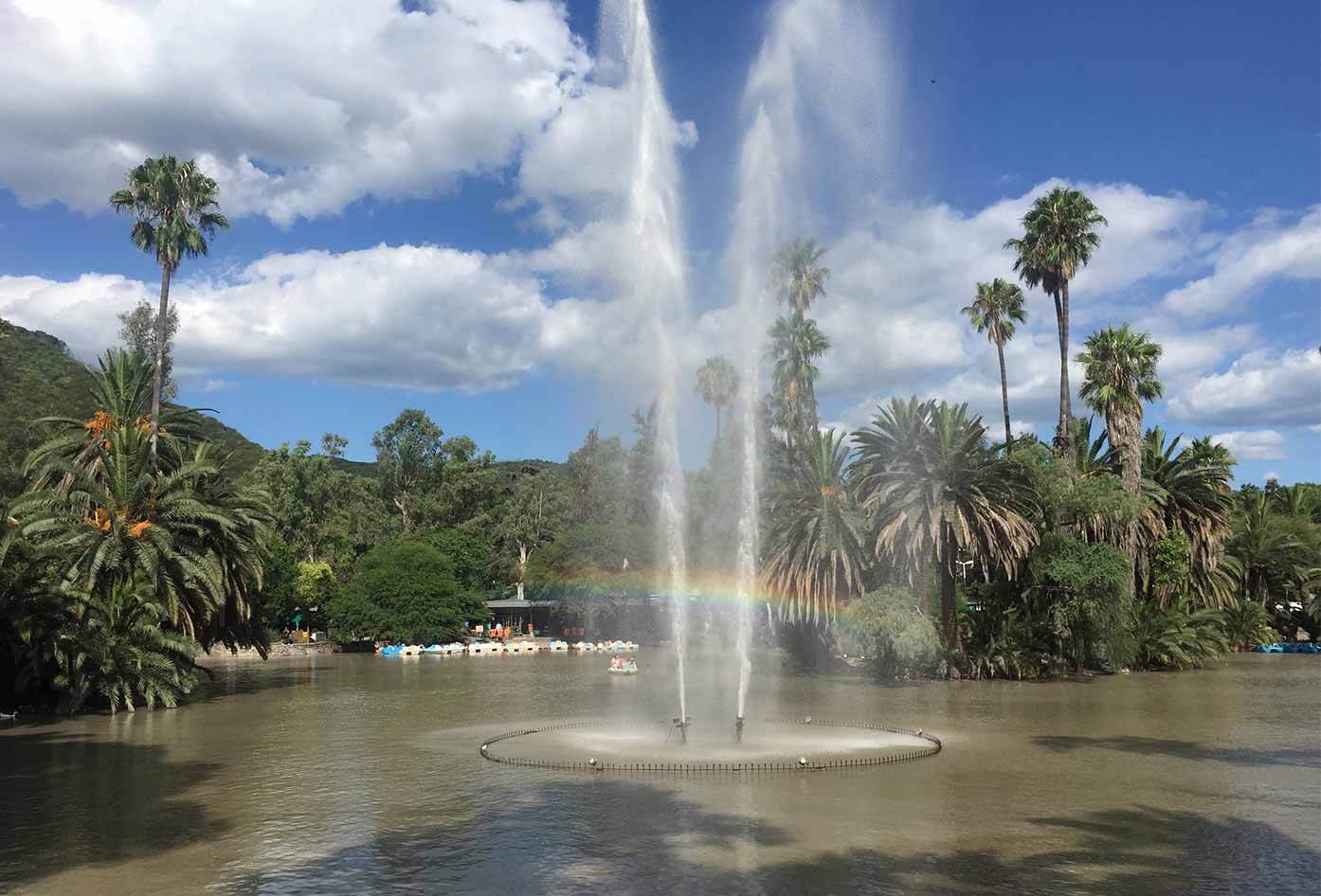 Whilst in Buenos Aires I found many parks like this. However, in Salta this a local attraction, with a lake in the middle. Surrounded by trees and of course a herd of people around. Especially in the evenings.
You can get the cable car up to Cerro San Bernardo from here too. If you're feeling adventurous you can even rent out a paddle boat and swan yourself around the lake.
There are other local attractions inside the park such as street food vendors. Art and crafts on sale, as well as many local goods and products that you won't find in other parts of Argentina.
Try Local Wine
It's no wonder why Salta and the surrounding northern region of Argentina have become popular wine tourism destinations for people looking to try the finest wines in this part of the world.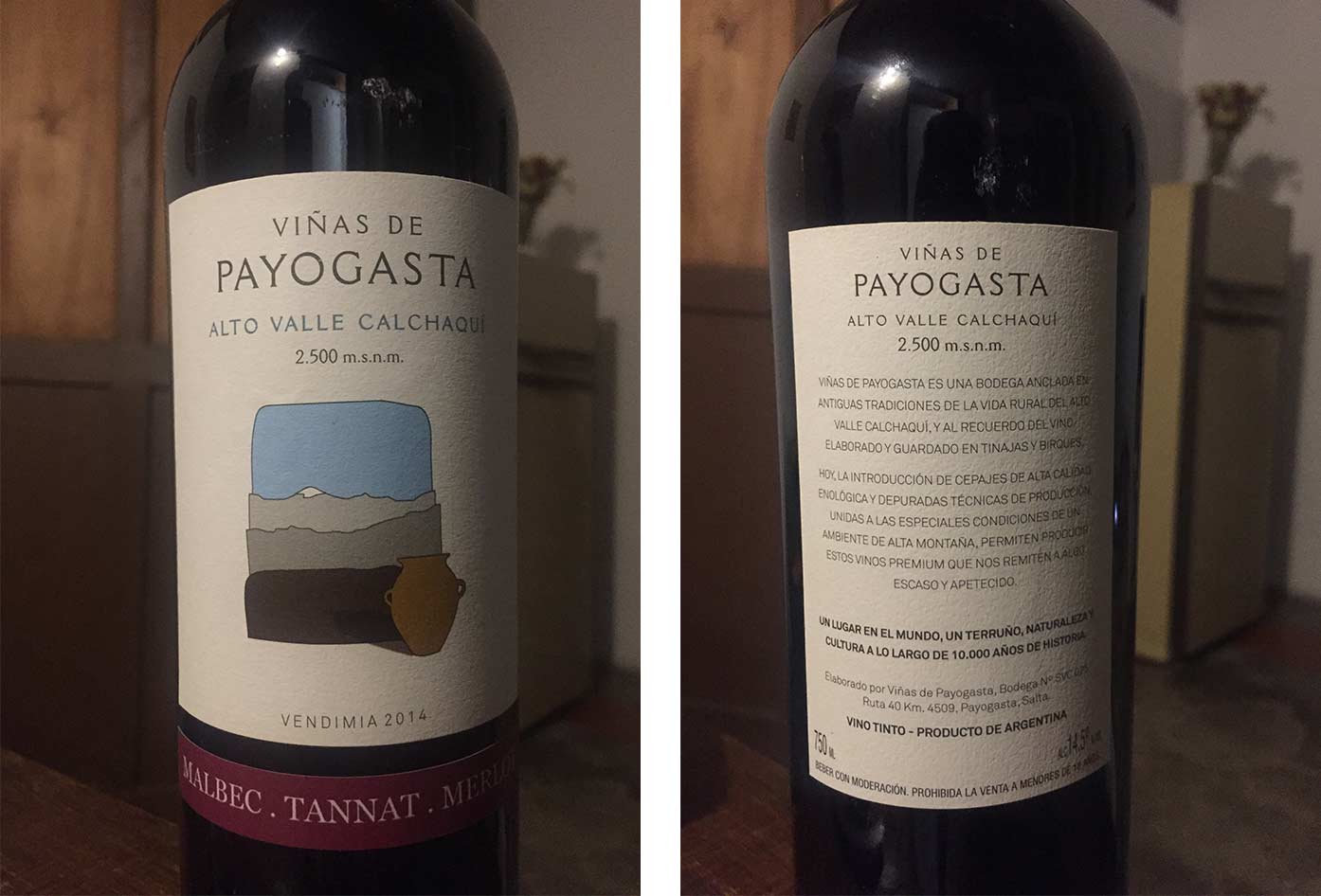 Not only are these Andean landscapes rare, the fact various countries border the province is fascinating. I was surprised to find out that Bolivia, Paraguay, and Chile can all be reached with a short distance.
However, with some of the highest-altitude vineyards in the world, you can enjoy the pleasure of sipping on some of Argentinas finest wines.
With vineyards such as Estancia Los Cardones and Vasija Secreta you have not only the opportunity to try the wines in their native region but you'll learn about the history of winemaking by staying at vineyards.
Salt Flats
Whilst everyone heads to the infamous Salar de Uyuni flats in Bolivia, these salt flats in northern Argentina are also definitely worth the visit.

Stretching as far as the eye can see, it's the perfect place to explore and to take those forced perspective images that you've seen on Instagram.
Whilst here, you can also explore the long bright blue pools of water that contrast brilliantly with the white landscape.
To get here, you'll need to join a tour leaving from Salta, or alternatively you can drive there too.
Make sure to bring a few layers as it can get cold, and some sunglasses as the sun can get quite harsh reflecting off of the white surfaces.
Take the Cloud Train
If you are a fan of train journeys this attraction is designed for you. Imagine a one-hour train ride through the clouds that runs over 4,220 meters through the Andes mountain range.
This experience which can be taken as part of a special tour runs from San Antonio de Los Cobres and then stops at a viaduct where you can purchase some of the local artisanal goods.
At 4000 meters + you can expect symptoms such as headache, dizziness, and vomiting. Most local guides should recommend taking that into account before booking onto something like this.
Purmamarca
If you are planning to stay in Salta for a few days then a trip to Purmamarca is a must. There are exciting group tours to both Salinas Grandes and Purmamarca from here so take advantage of those.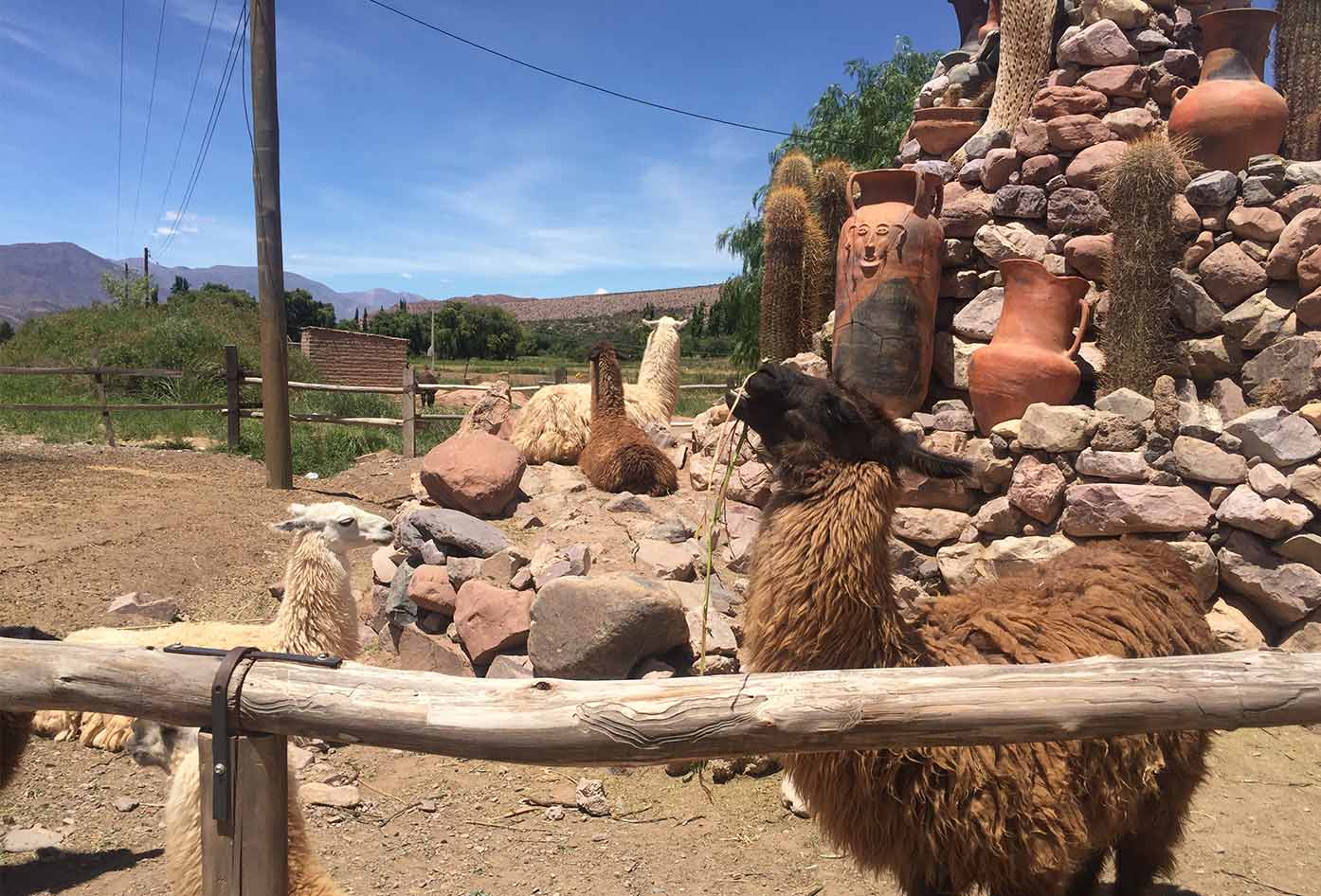 Purmamarca is most famous for the cerro de los siete colores which is the main attraction that people come to northern Argentina to see.
See this Purmamarca travel guide that shares more of what you can do here including a pottery workshop that is part of a group tour.
Visit Local Market
When looking for souvenirs and things representative of the culture in Salta this local food market is a great place to visit.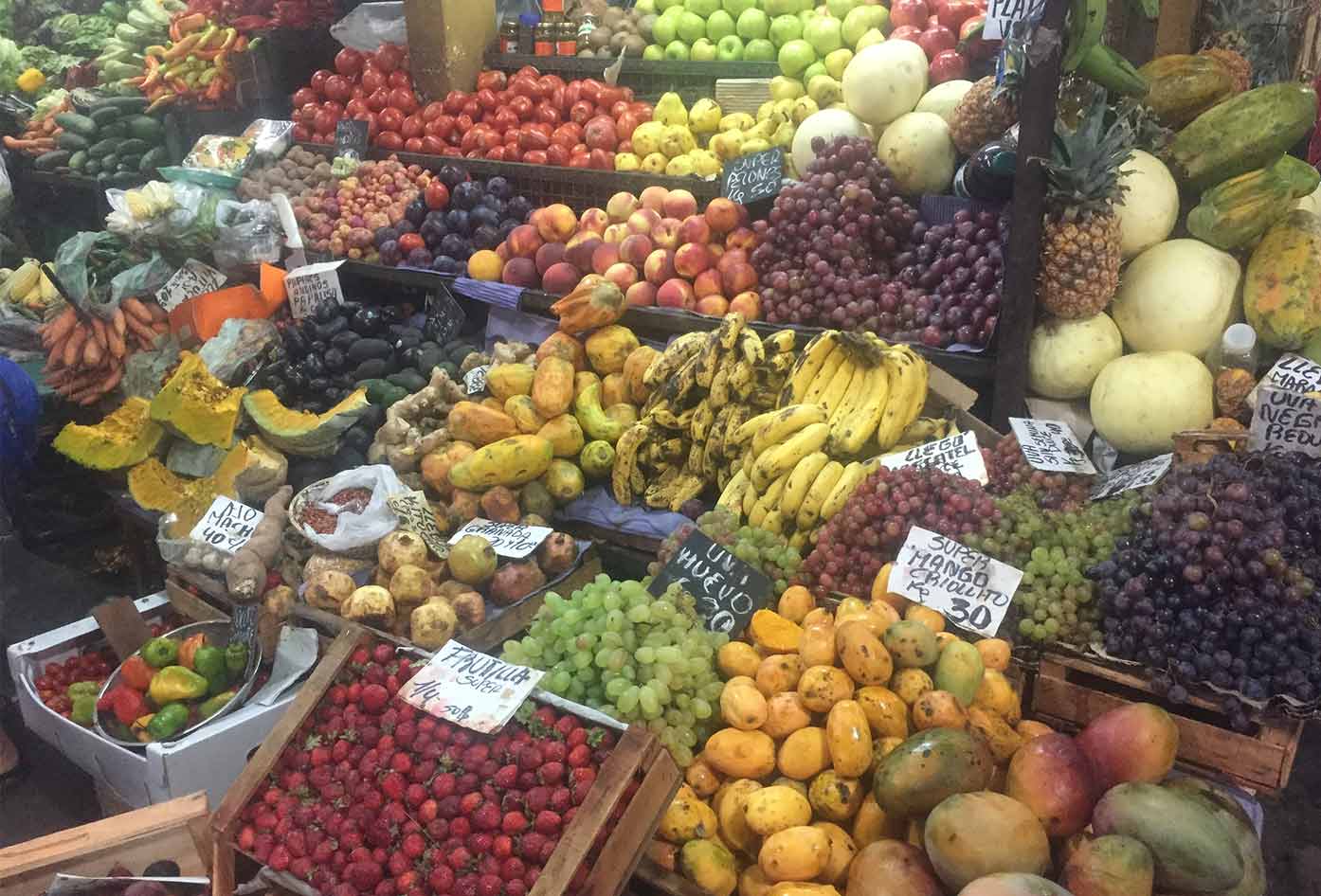 The market is somewhat of a local attraction, especially for people who are going in search of regional products and interesting things to buy.
There are a lot of regional delicacies. You can purchase Coca leaves which are good to carry if you're doing the Cloud Train excursion.
Salta Travel Tips
See this list of travel tips for Salta that will give you more ideas of what to see when searching for more cultural gems to visit.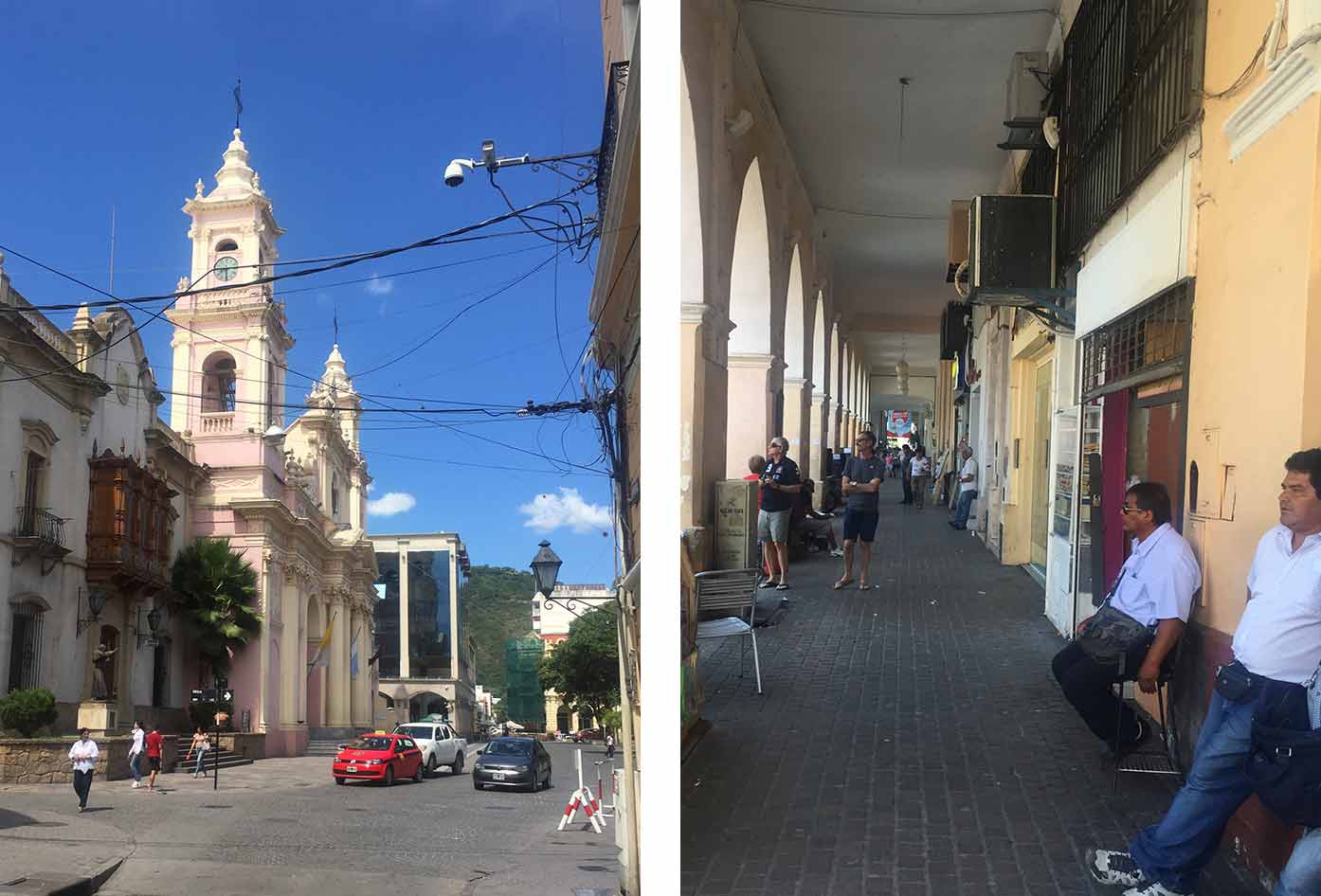 Firstly, buy some unique artisanal gifts. They'll give you a piece of Salta's history. Take a walk (or taxi) to the Mercado Artesanal Tradicional which is the best place to get quality souvenirs from the region.
Regional handcrafts include bombillas for drinking Mate along with scarfs, pashmina and even sweaters made of guanaco and alpaca.
⤵️ Dan's Travel Tips For Salta:
Rememeber Salta is both a city and a region so you are not limited to things to do in the historic center of Salta.
If you're on modest budget stay at Prisamata set in a historic mansion filled with colorful paintings, hammocks and offers a free breakfast.
Consider visiting Humahuaca and Cafayate which are perfect for exploring the surrounding areas of Salta.
Be sure to pack some decent hiking shoes or equivalent for you trip here to be able to do the reccommed acticviteds with ease.
There is a small town called Iruya that you can visit the Museo Popular de Iruya and Mirador de Iruya which offer views of all town and the surrounding mountains.
If you fancy a unique adventure why not experience El Tren a Las Nubes which is the 5th highest railway in the world.
Don't leave Salta without trying a Tortilla Relleno you can find it in local markets or as a street food option.
When traveling to Salta from Buenos Aires aim to book your tickets in advance to get the best prices.
From Mon to Sat head to 9 de Julio Plaza (the main plaza) to find free walking tours. Carry some change so you can tip the guide.
Map of Salta, Argentina
See this map of Salta to get a better idea of the surrounding area:
I found that in Salta (and Argentina in general) most shops and establishments prefer cash money to card payments.
Cards are accepted in most supermarkets and upscale restaurants but you may encounter problems when making purchases in other places.
If you can carry some US dollars with you you can take advantage of the blue dollar rate.
Got Travel Insurance for Salta?

Designed by travelers, for travelers, World Nomads covers more than 150 adventure sports and activities so you can explore your boundaries.
Things to do in Salta, Argentina
So, for those looking to explore northern Argentina, Salta makes a great starting point for you to hop on to other nearby adventures.
Along with these things to do you have tips on how to make the most of your time in this interesting and lovable part of Argentina.
A world apart from places like Buenos Aires, Cordoba, and other cities in Argentina but there are many natural escapes to be had.
Read more about planning a trip to Argentina if you will be making a trip to Salta an addition to your travel itinerary.
📌 Like this article? Pin it…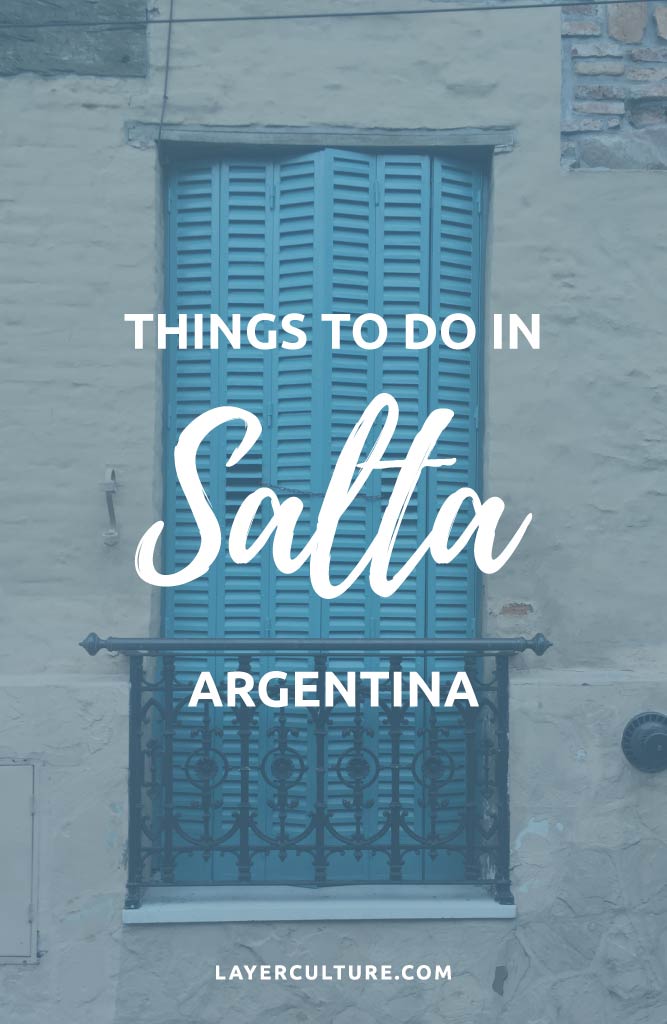 Are you thinking of traveling to Salta in Argentina soon?
💬 Leave a nice comment or let's start a conversation below!
---
"Dear friend! Some links in this post contain affiliate links. Meaning, if you click through and make a purchase, book a hostel or sign up for a tour, I may earn a small commission at no additional cost to you. Your support means a lot and helps me to keep traveling and maintaining the quality of this site for you."