Welcome to this guide on things to do in Paraty, Brazil!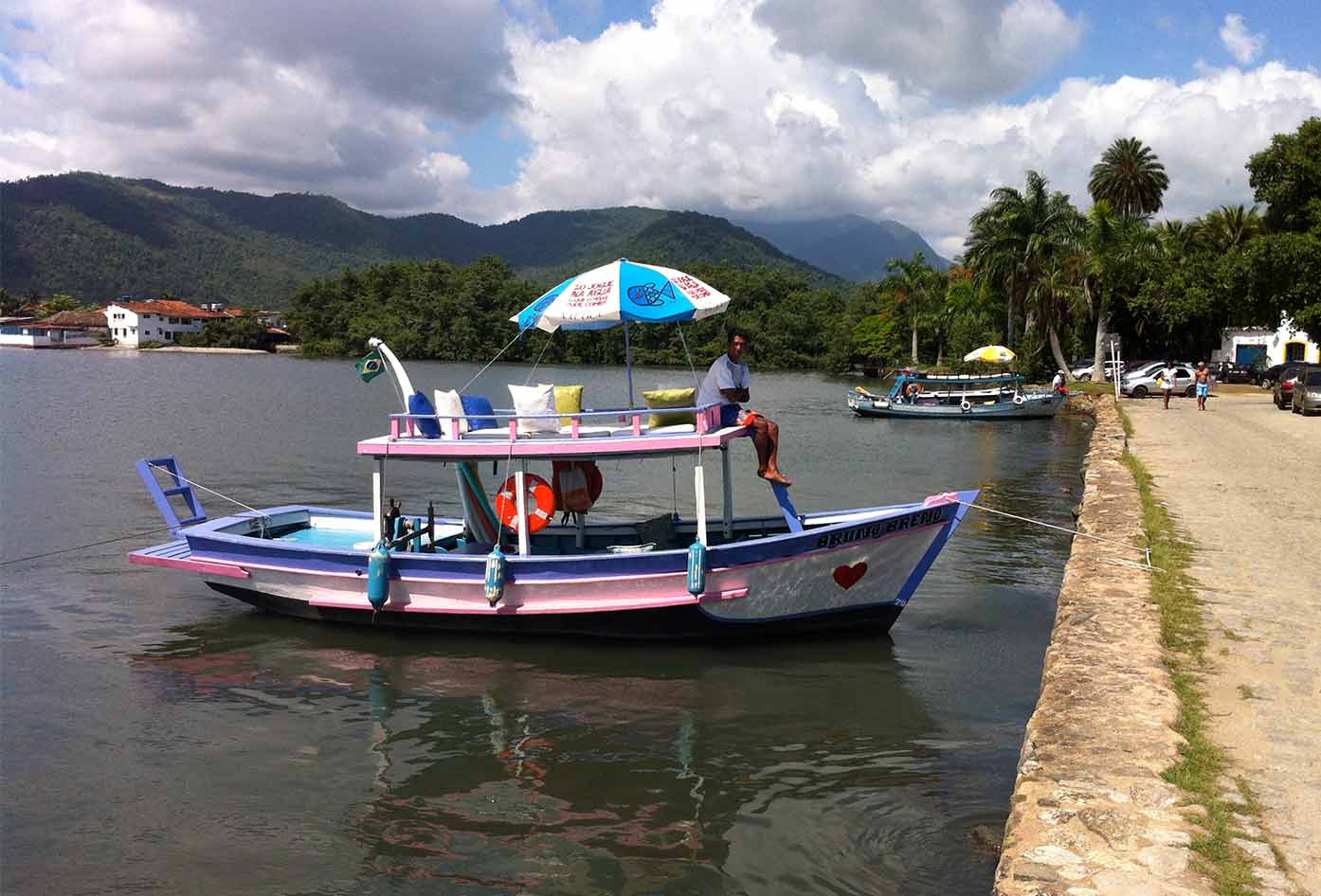 Paraty was one of the first historic towns in Brazil I ever visited.
Traveling around Brazil often offers unique opportunities to see many great things, and Paraty is still an underrated place to visit.
This smart and sophisticated little part of Brazil might not look like much on a map, but you soon realize how wrong that is on arrival.
In this guide, we are going to look at what to do in Paraty.
Things to do in Paraty
When looking for things to do in Paraty, this simple guide gives you useful tips on where to go and things to look out for on your trip.
Historical Center
The unmissable Historical Center of Paraty is easily one of the first places to visit in Paraty if you are visiting for the first time.
This is a proper UNESCO World Heritage Site and takes you back to a much different time for the good people of Paraty.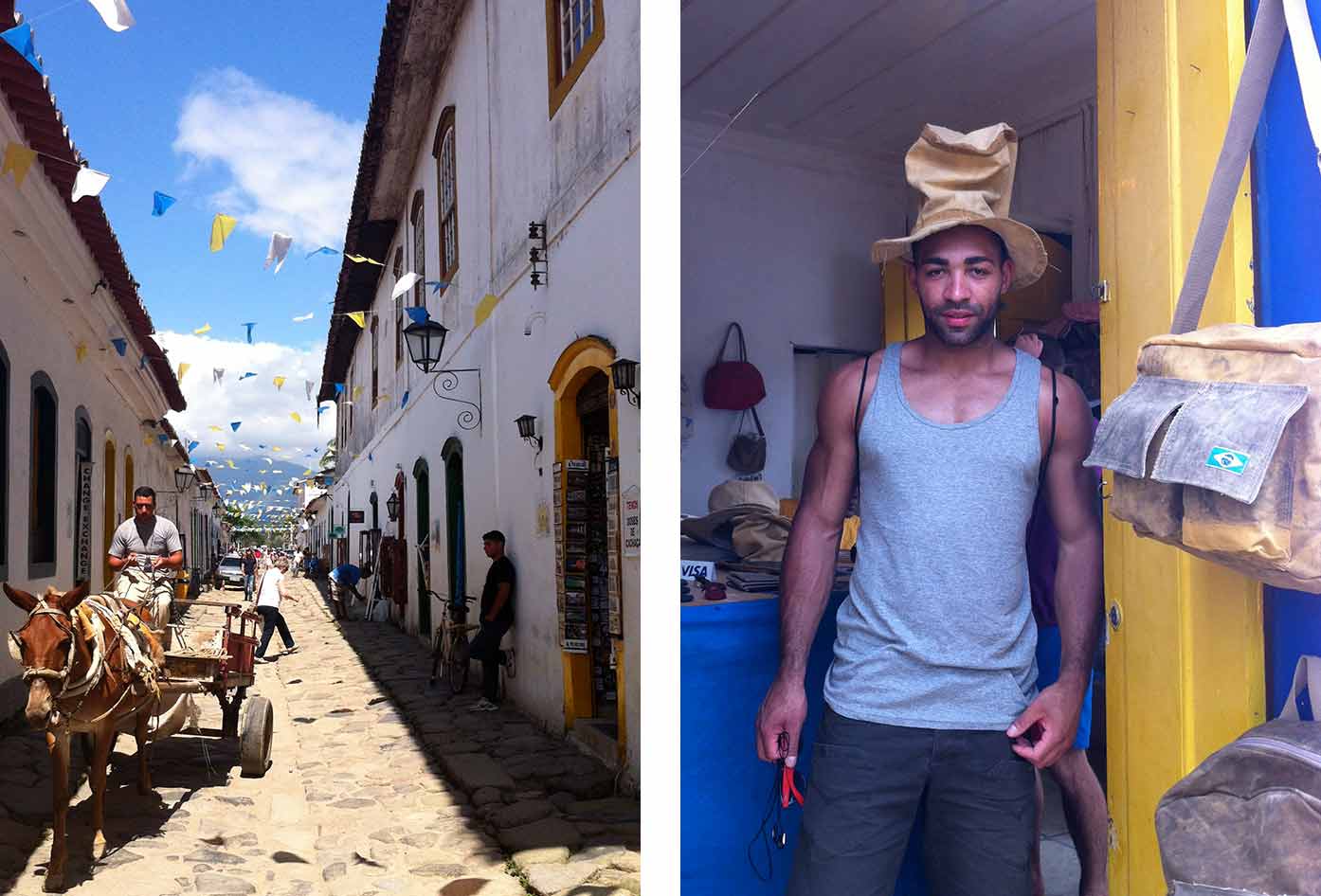 Be sure to take a look, and you can soon see why the Historical Center of Paraty is such a recommended place to come and visit.
So, what stands out for you most in a place like this? What makes the biggest impact on you culturally? For me, it was the architecture, cobblestone streets, and artisanal products I saw on the streets.
Take a Boat Trip
Take a tour via boat and you will get to see why the sea plays such a big role in all things to do in Paraty.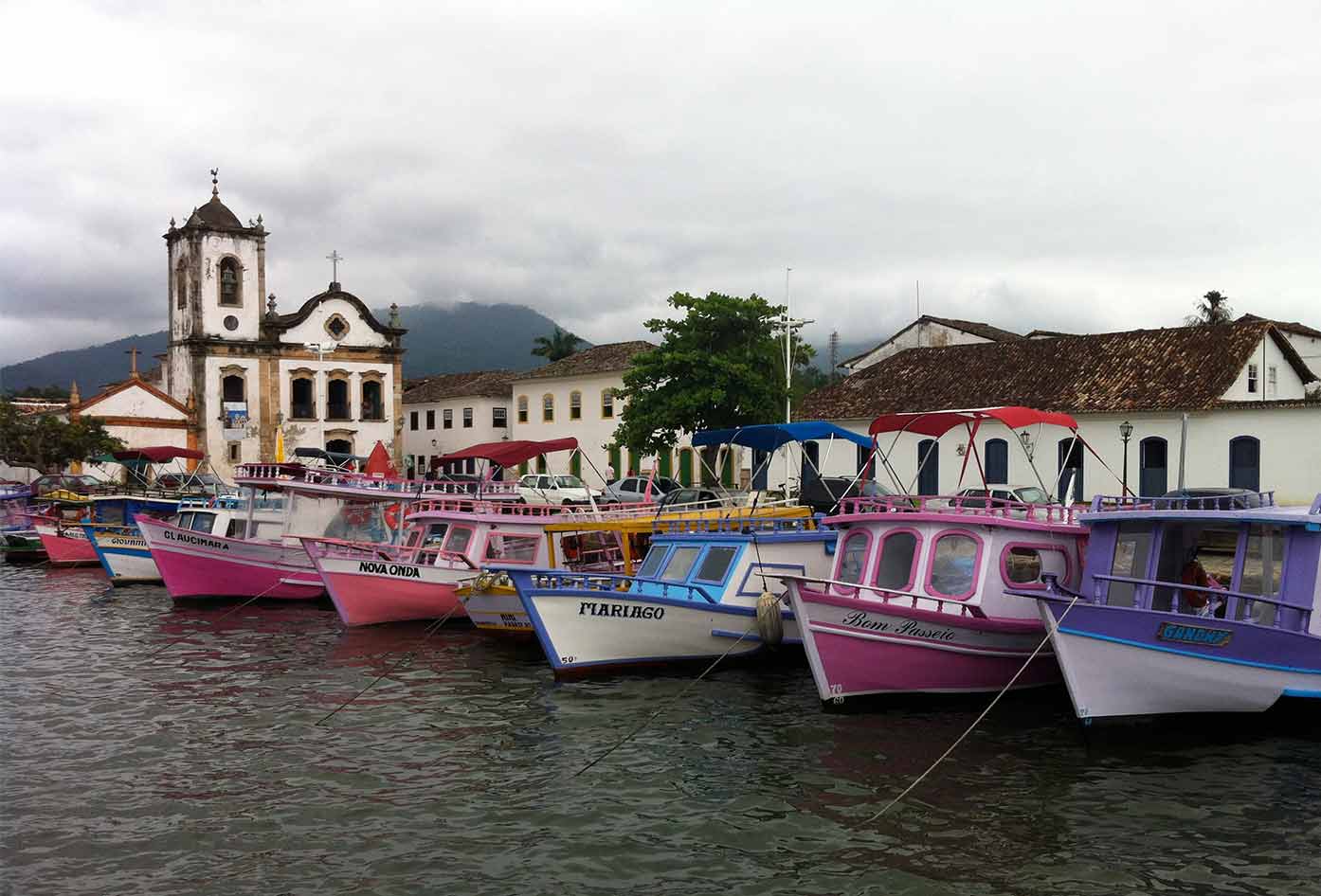 You should take the boat tour with four stops including some snorkeling as it allows you to see various landmarks major and minor.
All the while receiving a lot of information and advice from the expert tour guide who is in charge of taking you to the various points of interest that you will find dotted around this Brazilian town.
Brazilian Sweets
One of the most unique facts about Brazil is they have some of the best food and desserts in South America. Brazilians make some innovative delights using condensed milk, nuts, and local fruits.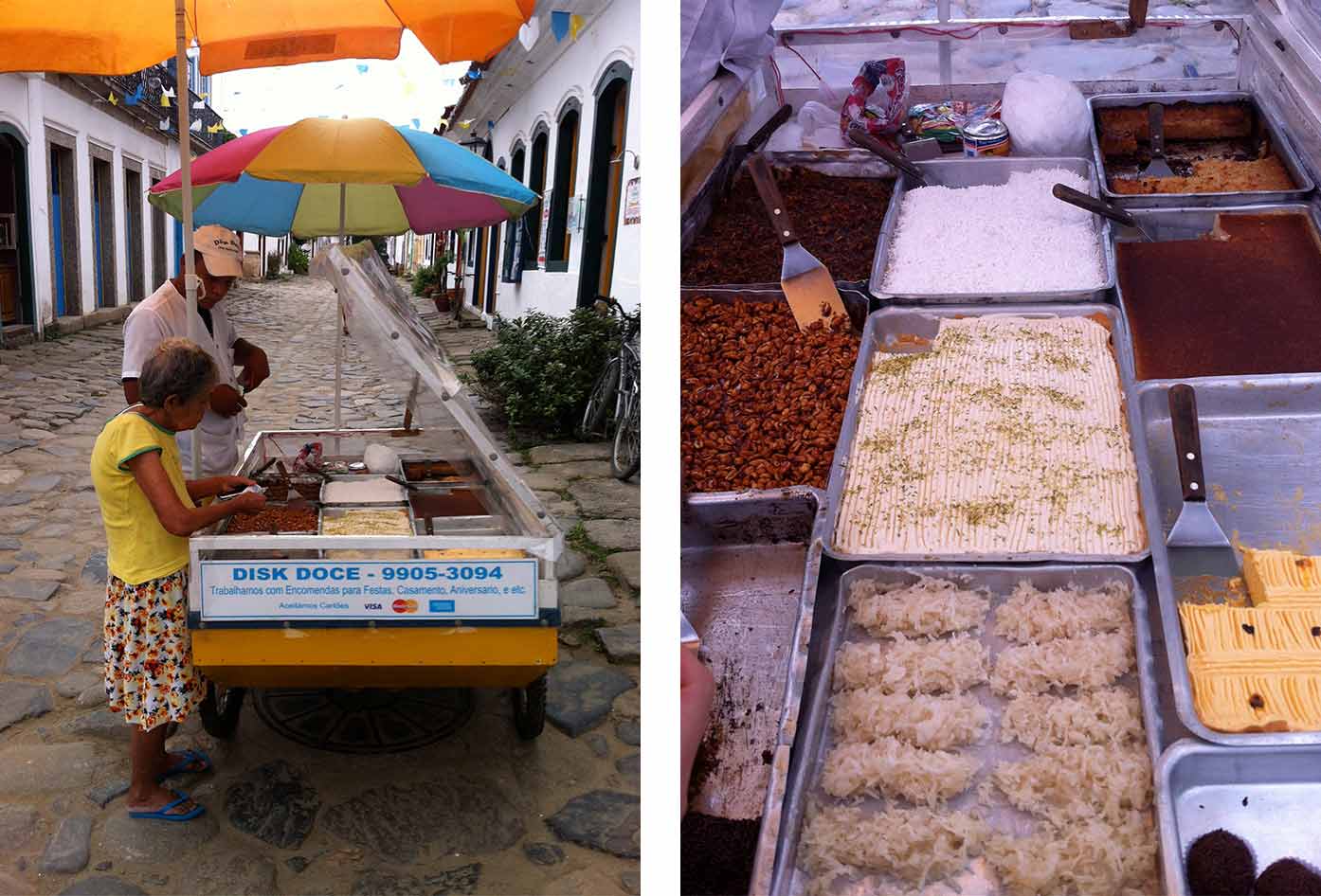 One of the first stops I made whist exploring Paraty was to this mobile street stand ran by a local. He even let me try a sample before buying one of her delicious treats.
If you have a sweet tooth then you'll most definitely want to try something that is unique to this region.
Horse and Carriage tour
Just when you thought you couldn't be any more relaxed. You see a horse-drawn carriage elegantly pass you by. At that point, you feel once again as if you have traveled back in time.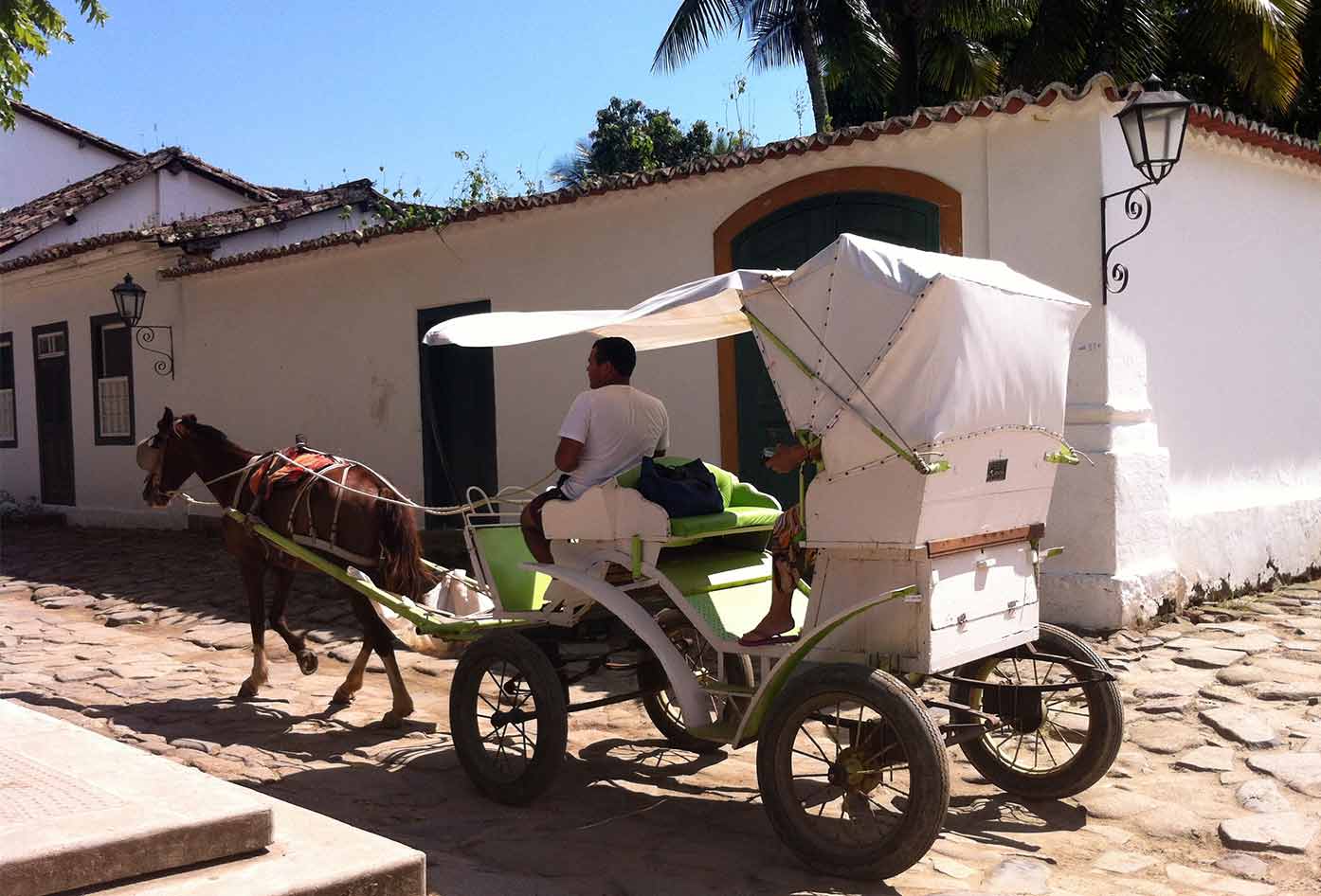 Try walking over to the pier, close to where are the boats are docked; there you'll find a stopping point where the housemen are.
If you want to negotiate a price (which is acceptable in Brazil) that is the best place to do so. Also, now is a good time to think about your safety in Brazil before doing any type of activity.
Pontal Beach 
You can enjoy everything in this amazing coastal spot.
It can be muddy at the rainier times of the year, but the chance to mingle with the locals is not something you should pass up willfully.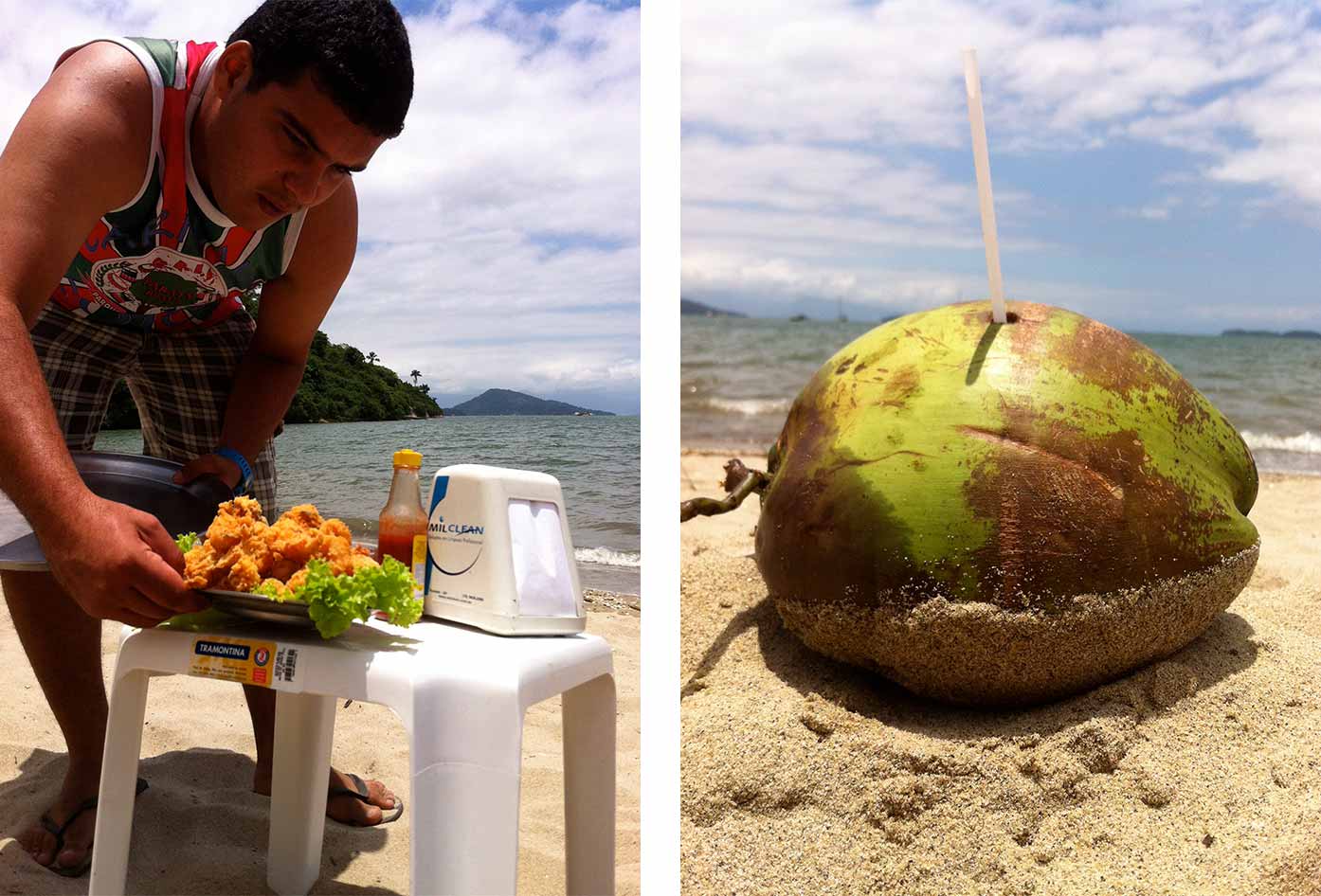 You'll enjoy meeting with the various people who sit around this part of the country, soaking up their wisdom and knowledge as you speak to them about all things to do with this most satisfying of places.
Buy Local Crafts
Out of all the places to visit in Brazil in the state of Rio de Janeiro Paraty was my most memorable when it comes to artisanal goods.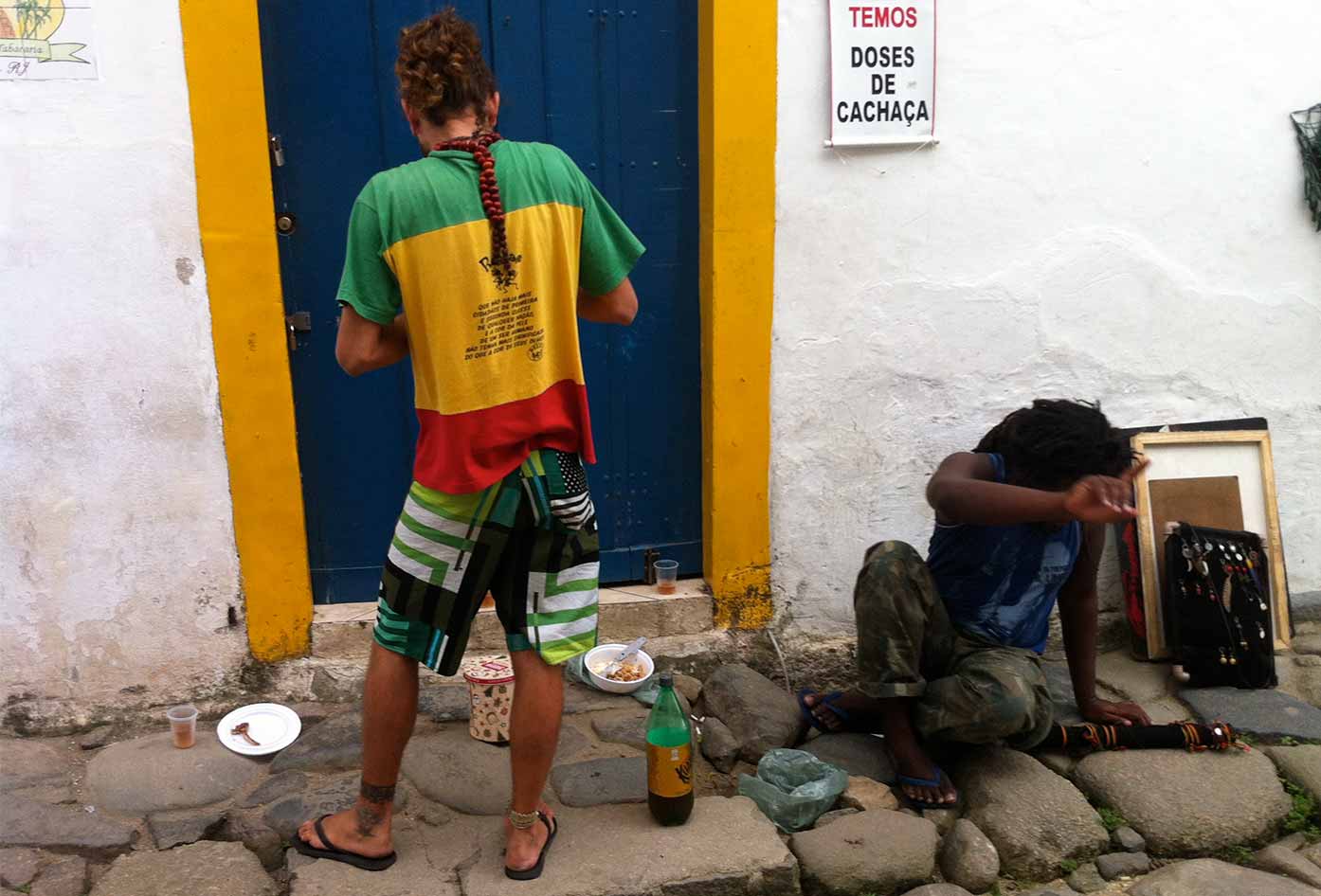 The local and traveling artist and craftspeople that you can find here are some of the best at what they do.
Whether it is just a bracelet, a necklace, or something with the word Pararty engraved on it; support the locals by picking something up.
Visit a Cachaca Distillery
If you have learned anything from my travels in Mexico you'll know that Mexico has its Tequila and Mezcal.
However, in Brazil cachaça is the spirit. Paraty happens to be one of the most important regions for producing cachaça.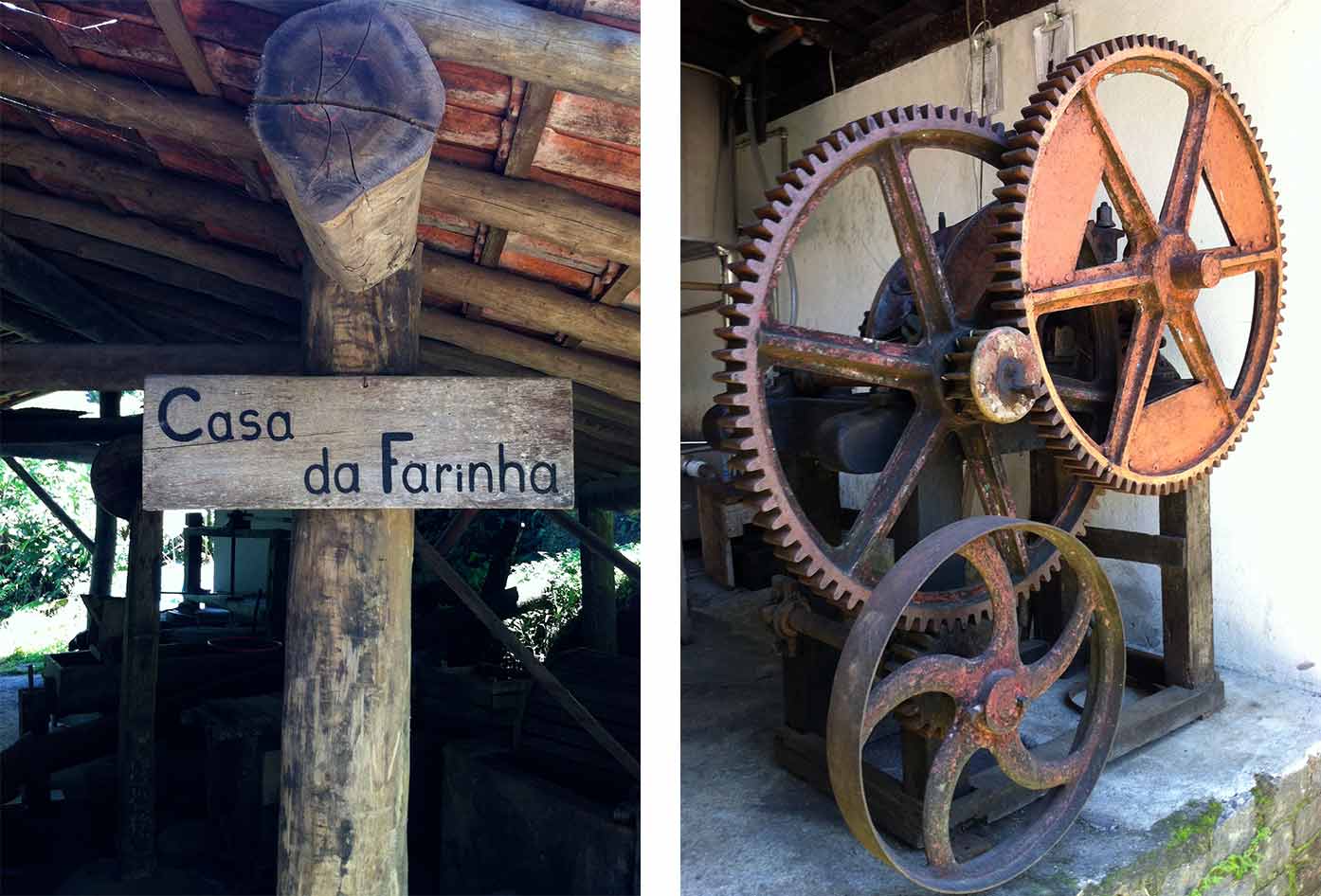 Cachaça is the base of the national drink called Caipirinha which is a must-try for any visitor to Brazil. Traveling to Paraty gives you the chance to go one step deeper and visit a Cachaca Distillery.
Learn the fermentation and distillation process of sugarcane juice and the history of how African and Brazilian slaves first distilled the drink.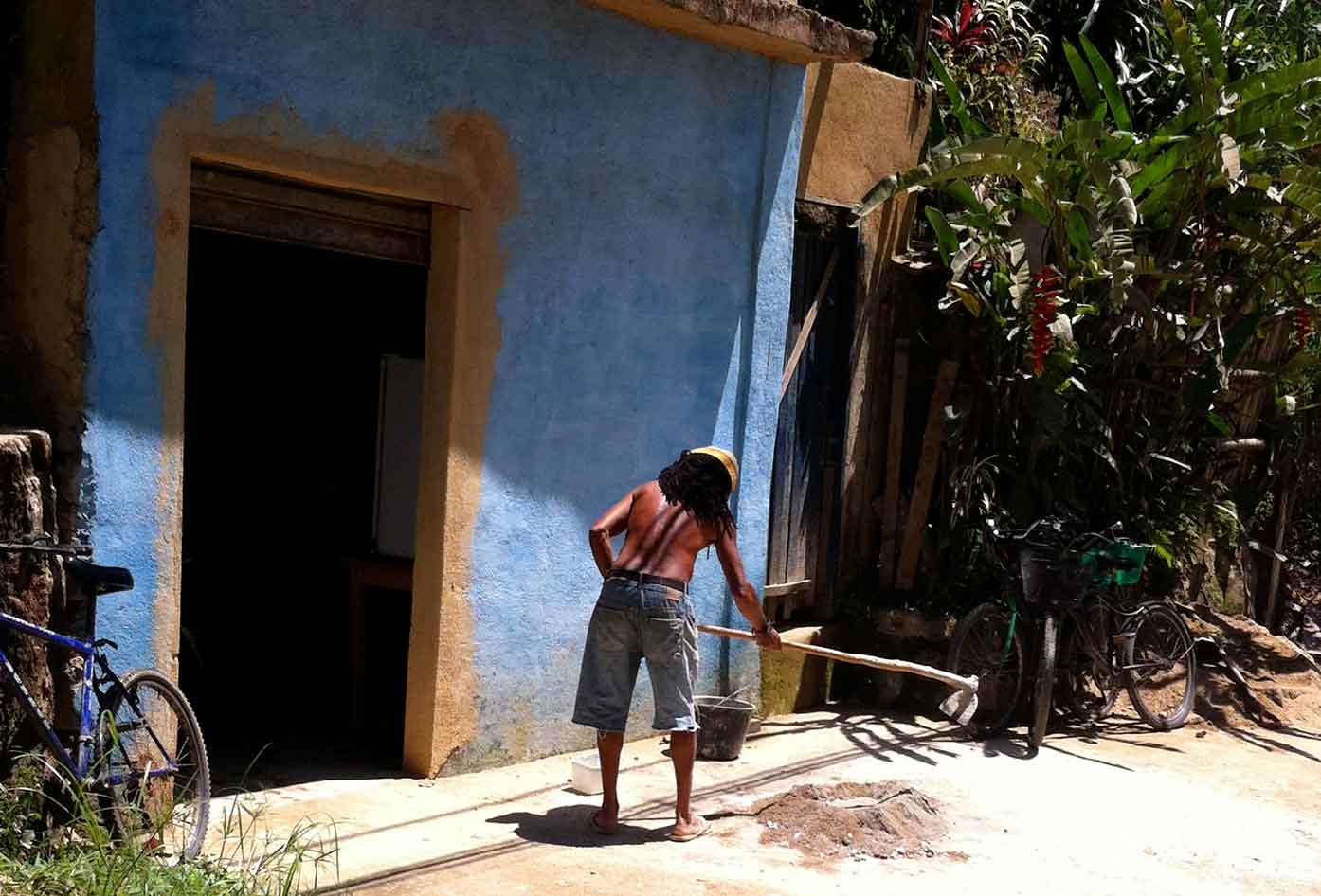 I have talked about being black in South America and how history has intrigued me over the years. This was one way for me to learn and even take a piece of that history away with me,
Cachoeira do Toboga
This beautiful piece of nature is one of the most satisfying things to do in Paraty by far.
You can enjoy the beautiful waterfall in all of its glory, as well as admire the beautiful (and natural) formation of the land all around you.
By now you should have your packing list for Brazil sorted, but be sure to add some kind of photography device to your pack. The sights and sounds seen from the top of this will truly take your breath away.
Paraty Travel Tips
Below I will some practical travel tips that should help you get more out of your stay in Paraty.
If you are arriving to Paratay from Rio de Janiero see this speedy shuttle service that will get you here in just 5 hours.
Travel Insurance for Brazil
I always recommend backpackers and travelers (no matter who you are) use World Nomads Insurance for fully comprehensive cover.

If you are due to travel soon, you can get a Get A Free Quote by clicking the link or the image above and filling out your details – that way you'll get instant cover from the exact date that you choose.
On many occasions World Nomads has provided me with reliable insurance cover for travel in Latin America and the rest of the world.
Things to do in Paraty, Brazil
We have now come to the end of this guide on things to do in Paraty.
Hopefully, you should now have a better idea of what to expect here, including things to see in and do.
While visiting Paraty can leave you with a never-ending list of things to do and see, I recommend you start out with the above things to do.
So, which things to do in Paraty would enjoy doing the most? What landmarks and attractions here gain your interest the most today?
Arriving to Paraty from Rio de Janerio is a breeze but I highly recommend you try book your journey in advance.
📌 Like this article? Pin it…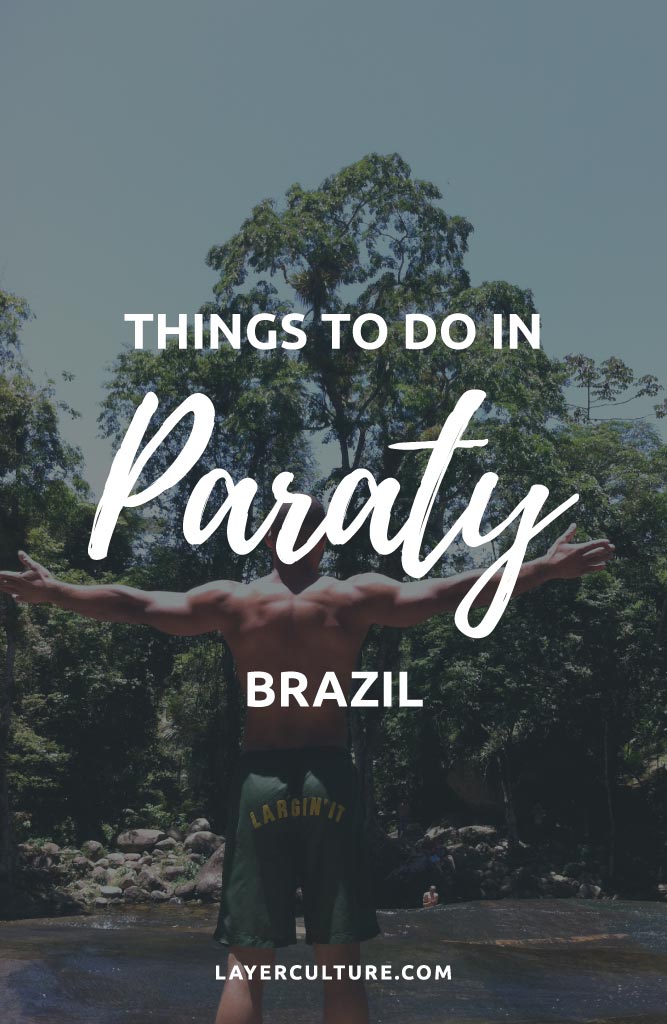 Are you thinking of traveling to Paraty, Brazil soon?
💬 Leave a comment below or let's start a meaningful conversation…
---
"Dear friend! Some links in this post contain affiliate links. Meaning, if you click through and make a purchase, book a hostel or sign up for a tour, I may earn a small commission at no additional cost to you. Your support means a lot and helps me to keep traveling and maintaining the quality of this site for you."