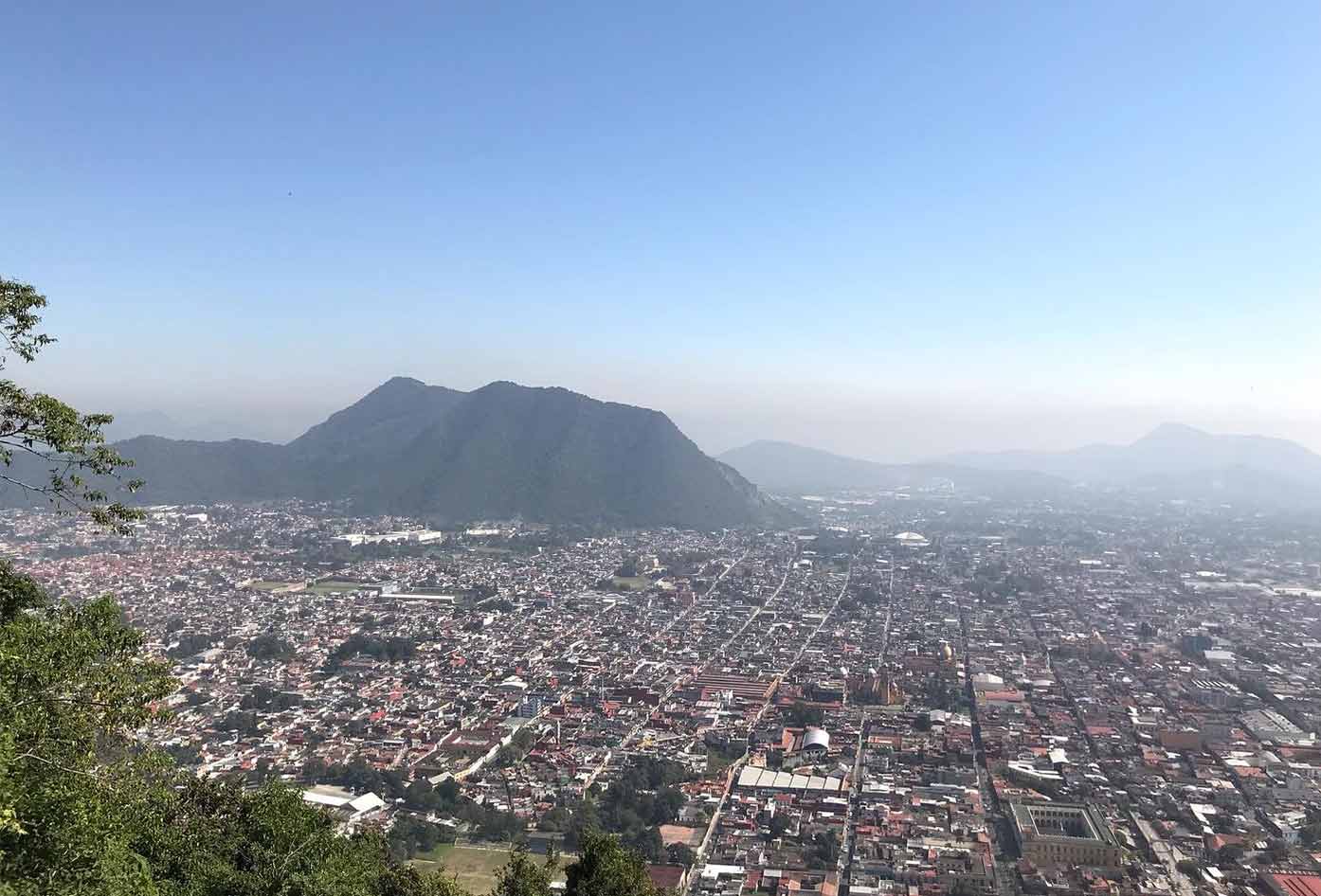 See these things to do in Veracruz in this handy travel guide.
Veracruz is the third most-populated state in Mexico and is one of the most exciting places to visit for cultural travelers.
For some reason, many travel itineraries avoid this state, especially the classic gringo trail that instead heads towards the South.
However, heading off the beaten path in Mexico is very rewarding, especially if you're after an authentic cultural experience.
Things to do in Veracruz
Think mountains, beaches, and the country's highest volcano which can all be found in this wholesome state.
In this guide, we'll explore the best things to see and do, including an itinerary to help you plan your own trip to Veracruz.
Is Veracruz worth visiting?
Veracruz is a port city located in the lesser-visited eastern portion of Mexico, along the Gulf coast.
Despite being seldom visited by travelers, it has a rich cultural heritage and also some really great things to see and do.
The San Juan de Ulúa Fort and Isla de Sacrificios are some of the best sights to see here, and you could easily spend a week getting to know the different areas of Veracruz.
You can also head to Boca del Rio for some great beaches, and also for some of the best seafood in Mexico!
Is Veracruz Safe?
Veracruz like any city has safe and not-so-safe areas. The Costa de Oro and Boca del Río regions are the safest, and overall the best to stay in.
They have a security presence along the main streets and boardwalk, with many tourists wandering around both areas day and night. To get more tips, I have written a Veracruz safety guide to help you on your travels.
As long as you don't flash expensive accessories around or wander off by yourself late at night, then you'll have a safe experience in Veracruz.
Things to do in Veracruz
Located on the east coast of Mexico, there are many ways to get to Veracruz. For this itinerary, we will start in Orizaba.
You can take a 6-hour bus from Mexico City to Orizaba. Buses and taxis are the most economical way of completing this route!
If you are new to traveling by bus, read this comprehensive guide to bus travel in Mexico for a primer on Mexican bus systems.
Orizaba
This town, which is nestled in the mountains, is heavily under-appreciated and is used as a base camp for hiking Pico de Orizaba.
Pico de Orizaba is the highest volcano in Mexico, and there are some really cool things to do here.
Firstly, you can take the gondola up to Cerro de Borrego, which has some really impressive views of the city and the peak.
Beware those who don't like heights, as the cable car can reach heights of up to 320 meters!
Another cool thing to see is the zoo! Which is a free activity and is located along the main canal which runs through the town.
💡Smart Travel Tip
You can start from the bus station, walking down and seeing all the animals which range from jaguars and crocodiles to wild birds.
Maybe you're thinking of hiking the volcano? The altitude of this town is quite low in reality (1500 meters), so to begin acclimating I would recommend heading up to the small town of San Miguel Chinela.
San Miguel Chinela
This tiny town (only 130 official residents) is located high up in the mountains, at around 3500 meters above sea level.
Commonly used as a base camp for exploring Orizaba and other extreme sports in the mountains, this town is great for hiking and getting a glimpse of the fabled Pico de Orizaba.
One of my recommendations would be to start early in the morning, as the fog will start to obscure views by around midday!
Be sure to carry some decent hiking shoes and due to the altitude, I also recommend staying for the day before attempting any hiking.
I arrived and hiked the same day, and breathing became very difficult and would stop every 100 meters or so to catch my breath.
Veracruz
Officially known as Héroica Veracruz, the capital is located by the sea and is known for both its regional cuisine as well as its large port.
Getting here is simple with flights from Mexico City, or taking a bus which is around 7 hours (go for the night bus to save daylight time) Oyster hostel is a great accommodation option for budget travelers.
This city has great nightlife! You'll find lots of bars and clubs near the beach (starting from the Costa Verde district down to Boca del Rio).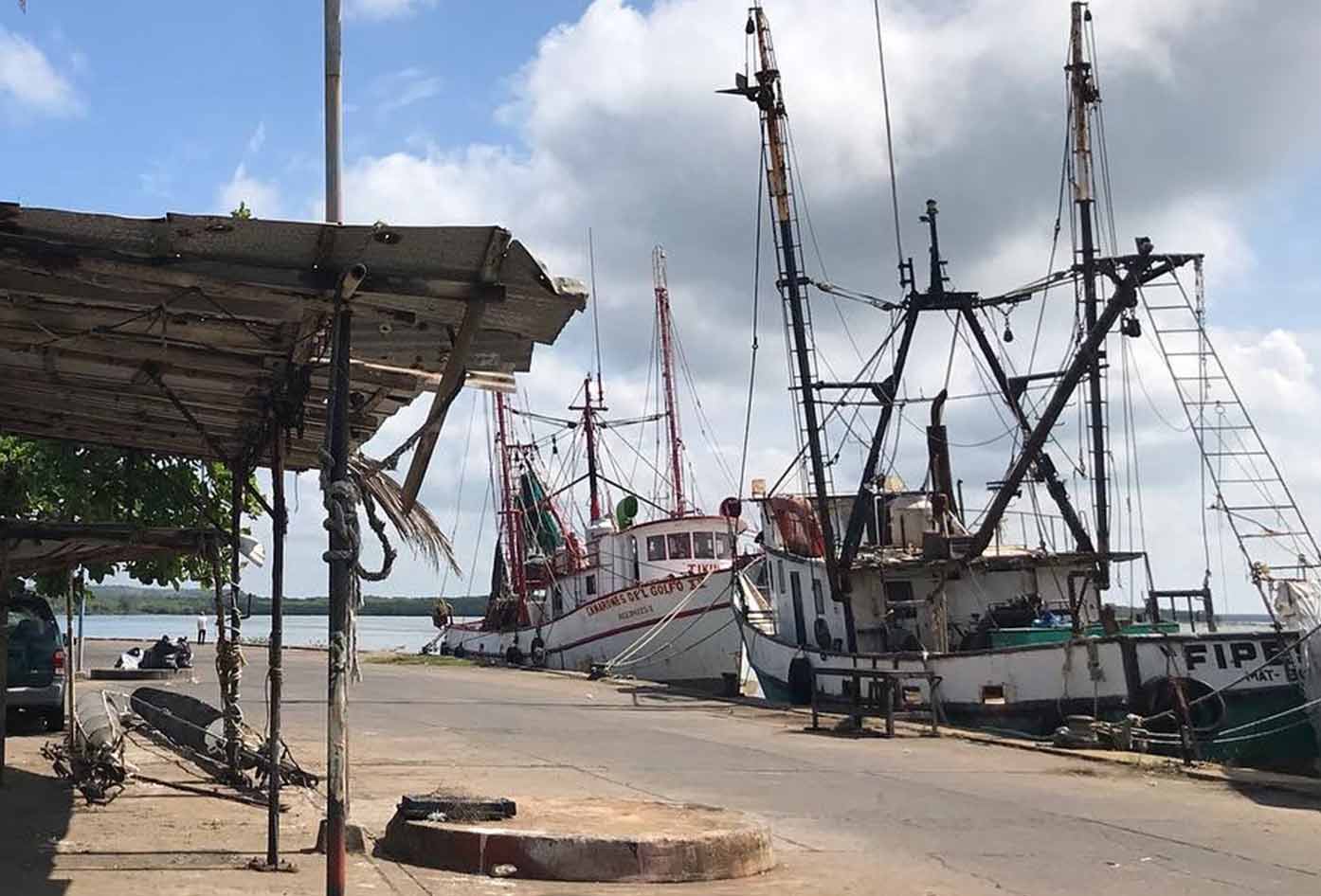 Some of the best things to do here include visiting San Juan de Ulúa, which is an old fortress on the seafront.
Also be sure to visit Isla de Sacrificos, which is a nearby island where you can explore by kayak. A cool day trip can be taken to the nearby town of Alvarado, which is nestled between the Sea and its lagoon.
Infamous for its fishing history, there are some really great eat-outs here including Restaurant Bar Casa Uscanga and Palapa de Mauricio.
Boca del Rio
Located within the Heroica zone, Boca del Rio requires extra time.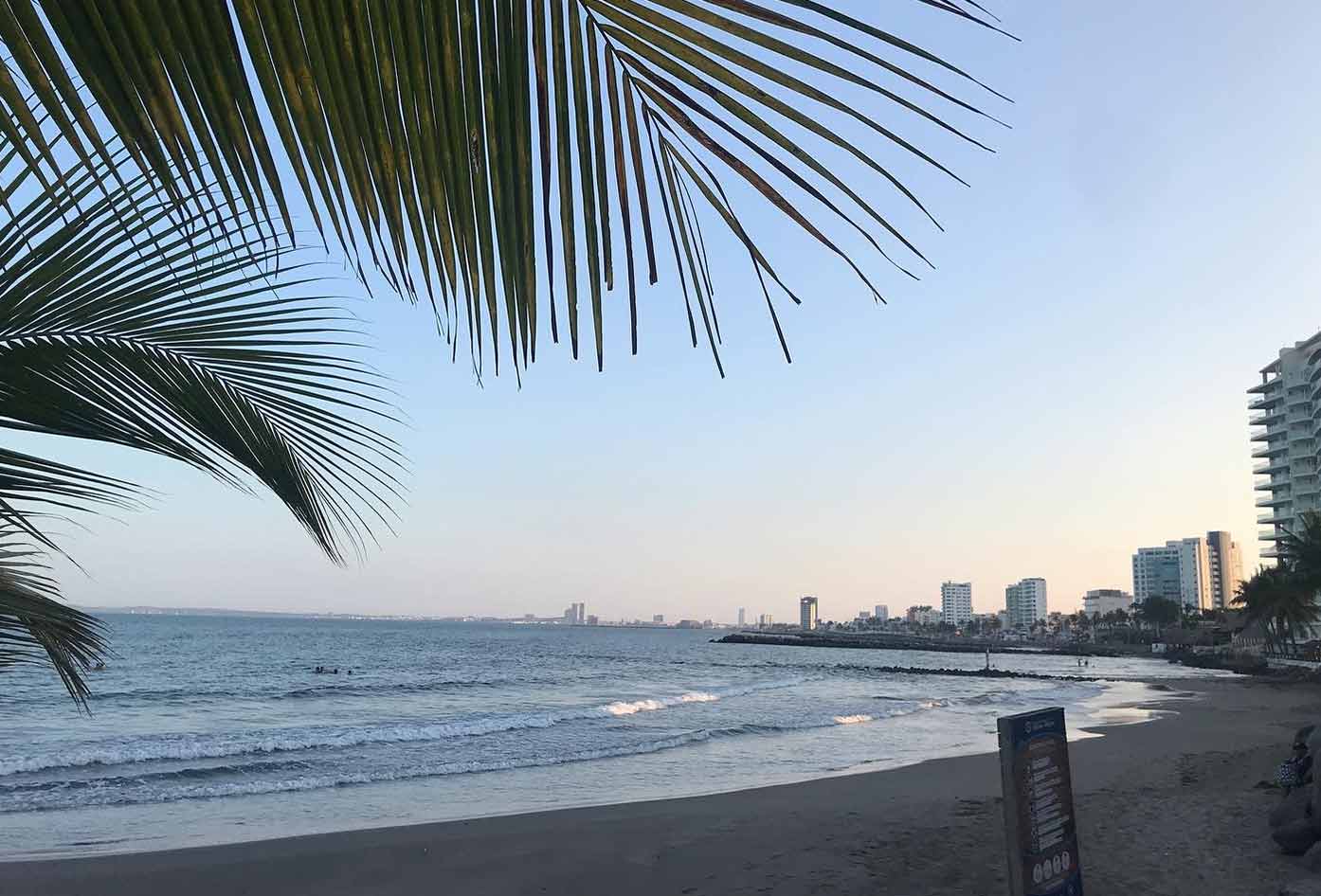 Situated 10-minutes away by bus to the South, Boca has the best beaches with many flocking to chill out and enjoy the water sports.
Personally, my favorite was Playa Mocambo, which has more space and is generally quieter on weekdays.
Your other options include Playa La Bamba, Playa Hornos and Playa Boca del Rio, which are all a short walk from each other. You can also find lots of beachside restaurants here.
💡Smart Travel Tip
Be sure to try out Arroz de la Tumblada – a tasty, typical dish native to Veracruz, which is a mixture of shellfish, fish, tomatoes, chilies, and rice. Often called the local cure for a hangover, or so it is believed…
Tajin Ruins
Located up in the north of Veracruz, Tajin Ruins are one of the coolest things to see and do in the region.
Sprawling temples and overgrown jungle surround the site, and it is one of the most important in Mexico's Mesoamerican era.
You'll firstly need to head by bus to either Papantla or Poza Rica (the former is much closer and therefore cheaper to get to the ruins).
This will take around 4 hours, so whilst it could be done as a day trip, I'd recommend staying in one of these nearby towns.
This way, you can wake up early and virtually have the site to yourself before the mass crowds begin to arrive.
Lastly, if you don't have much time to visit Veracruz, then I'd recommend spending no more than 2 days here.
There is little to do in the towns other than seeing the ruins, and you'd best use your time in some of the other areas of this beautiful region!
Veracruz Travel Tips
See these travel tips for Veracruz to ensure you have the best stay whether you're on vacation, backpacking, or traveling with friends.
⤵️ Dan's Travel Tips For Veracruz:
I recommend taking ADO Buses to travel from Mexico City to Veracruz.
Veracruz is known for its volunteer opportunities, especially in Orizaba city. Check the requirements and benefits if you are interested.
The Veracruz state is safe for travelers. As usual, it's important to take universal precautions such as avoid walking alone at night, keep an eye on your belongings all the time, don't wear flashy jewelry, etc.
When planning a trip to Mexico remember that the best time to visit Veracruz is from November to May, which is the dry season.
ATMs are easy to find in Veracruz, but having cash ($MXN) is always important. Also, credit cards are widely accepted.
If you are a coffee lover like me, you should visit Coatepec. You'll find one of Mexico's finest coffees (outside of Chiapas in my opinion).
Check out Dunas de Chachalacas or Dunas de Sabanal. A huge extension of dunes located 50km from Héroica Veracruz. The name of the beach beside the dunes is Chachalacas (which is not the best). The main attraction here is the 4×4 route dune and Sandboarding.
If in doubt about safety just follow the advice from my Mexico travel blogs and apply the same precautions here.
Visit the Acuario de Veracruz in Boca del Río. It's the most important aquarium in Mexico and in the whole of Latin America.
Don't drink tap water. I suggest carrying a water bottle with a filter, as it's the best way to stay hydrated and avoid re-buying plastic.
Taste Pescado a la Veracruzana (Veracruzean fish). You can find good restaurants in the Héroica Veracruz and Boca del Río.
Best time to visit Veracruz?
Due to its position along the Gulf Coast, Veracruz has contrasting dry and wet seasons.
The dry season, which runs from November until April, is the best time to visit for less rain and more comfortable warm temperatures.
Daily averages range from 71-73°F, with highs of up to 81°F and lows of 64°F (January being the coolest month of the year).
Rainfall is more common in November and December, with around 2-3 inches throughout each. January through to April is the driest time of the year, with a sparse 0.5 inches falling each month.
The wet season runs from May until late October, and is better for those who love hotter temperatures.
Daily averages range from a hot 82-83°F, with highs of up to 90°F (May being the hottest month of the year) and lows of around 75°F.
Rainfall is heavy in the summer, with 8-11 inches recorded throughout. September on average is the wettest month to visit Veracruz.
Got Travel Insurance for Veracruz?

Designed by travelers, for travelers, World Nomads covers more than 150 adventure sports and activities so you can explore your boundaries.
Veracruz, Mexico: Travel Guide
That's all for this Mexico itinerary and guide to travel in Veracruz.
As you've seen, Veracruz is full of mystery and surprises, with the lesser-known Tajin Ruins being one of the best to visit in Mexico!
There's a great variety of beaches, historical sites, and even remedial culinary dishes for those prone to a few beers and then some more.
We've explored the region in order to get the most out of a trip here.
I'd suggest spending 3-4 days in the main areas, then a couple more for visiting Tajin Ruins and the more northern regions. Have fun and discover more safe places to visit in Mexico to visit during your stay.
📌 Like this article? Pin it…
Are you thinking of traveling to Veracruz, Mexico soon?
💬 Leave a comment below or let's start a meaningful conversation…
---
"Dear friend! Some links in this post contain affiliate links. Meaning, if you click through and make a purchase, book a hostel or sign up for a tour, I may earn a small commission at no additional cost to you. Your support means a lot and helps me to keep traveling and maintaining the quality of this site for you."