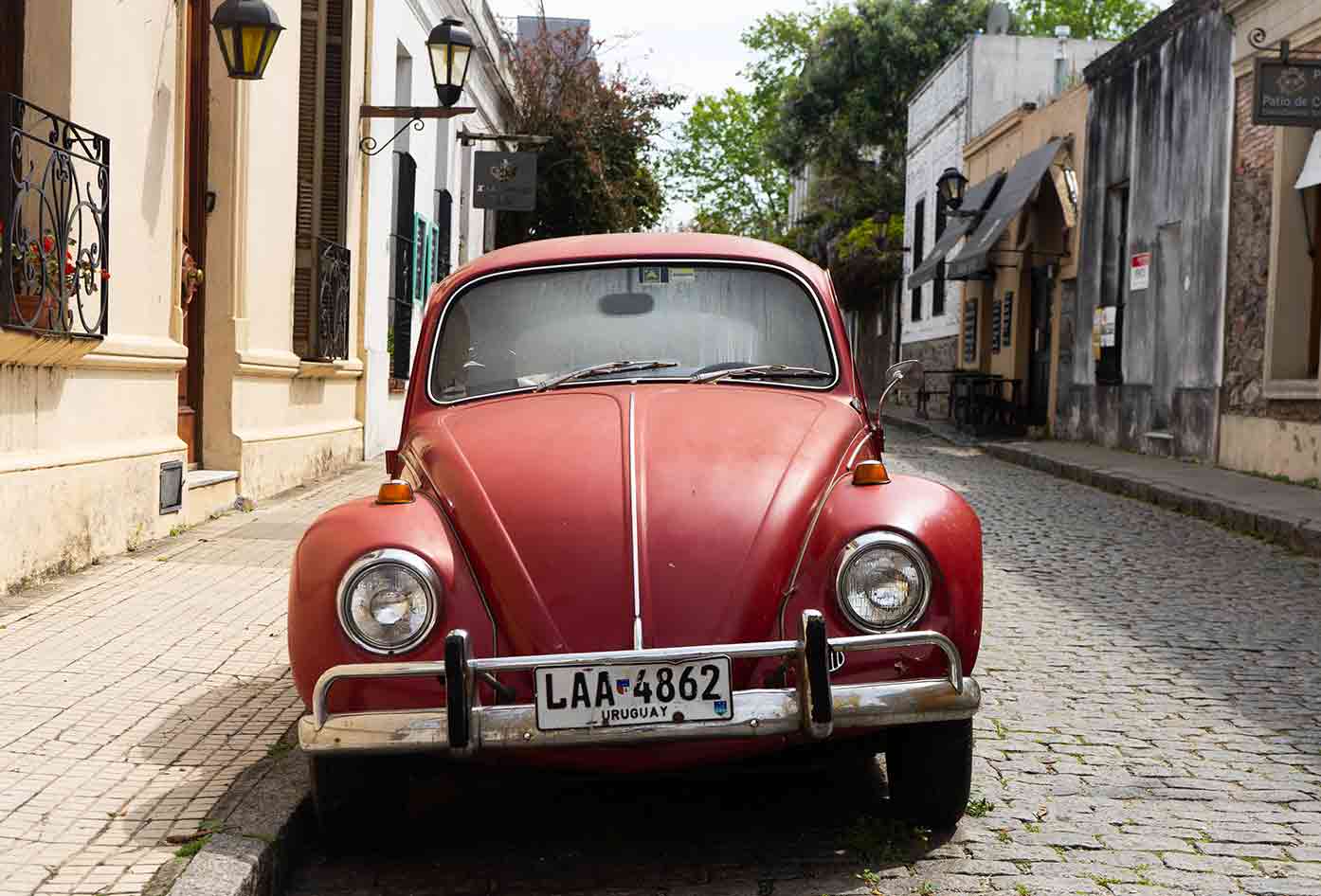 Are you looking for some of the best things to do in Uruguay?
As an interesting nation in South America, a trip to Uruguay should be something all travelers and backpackers to Latin America aspire to.
Uruguay is a country is full of beautiful places, delicious food, warm people, and interesting Uruguayan things!
With over half of its people living in the capital, Montevideo, its rich culture and incredible history; there's much to see in Uruguay.
Best Things to do in Uruguay
In this guide, we'll explore Uruguay, some of the best things to do, how to get there, staying safe as well as the best time to visit.
Did you know Uruguay is the only country in Latin America which is situated entirely outside of the tropics?
Arriving to Uruguay
If you arrive in Montevideo as I did, looking for some things to do in Uruguay, I recommend you head straight to Colonia del Sacramento.
Uruguay Typical Costs and Budget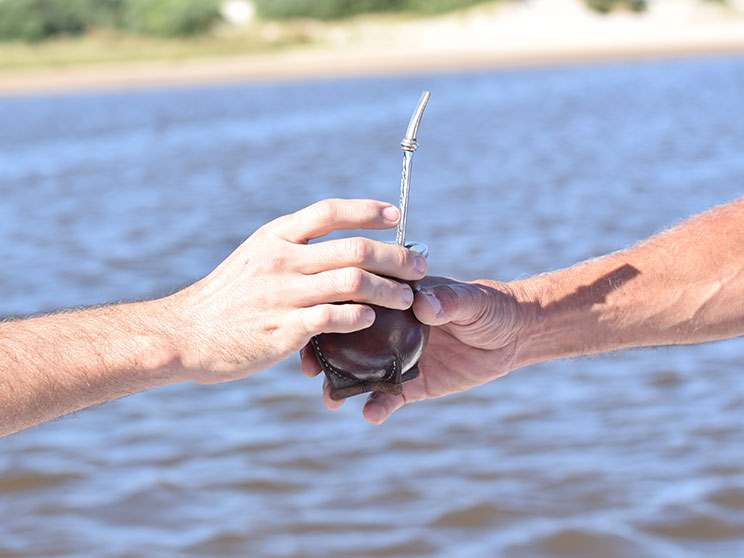 Cost Breakdown:
🇺🇸 1USD – 🇺🇾 44UYU
My daily budget:
Up to 2.2K UYU daily
Suggested budget:
3K-4K UYU
Is it possible to travel to Uruguay on a Budget? Of course 🙂
See the Uruguay travel basics below to get an overview that may help you save your hard-earned cash so you can reserve it for other things.
Uruguay Travel Basics
🛏️ Lodgings:
Montevideo is the main city for staying in Uruguay. In Ciudad Vieja, Montevideo Centro, and Sur & Palermo you´ll find hostels and hotels suited for all travelers. Expect to pay anything from 15-25USD for the most basic options.
🍽️ Dining:
Uruguay is known for its grilled steaks, pizzas and seafood. Also, delicious desserts such as Arroz con leche and Churros. Tasty based plant options can easily be found in Ciudad Vieja and Pocitos in Montevideo.
🚌 Transport:
Taking the bus is the best way of getting around in cities, as well as taxis. The routes to tourist places are short, the bus service is good, and you can buy your tickets online. Also, biking is highly recommended.
🎟️ Activities:
Fancy learning more about Tanata Red Wine? Or maybe sufing in Punta del Diablo? There're many things you can do in Uruguay from Backpacker to Luxury plans. You can find tours starting from US$30.
Places to Visit in Uruguay
Without further ado let's dive into the list of what to do in Uruguay and start by looking at the oldest town in this beautiful country.
Colonia del Sacramento
A good place to start is with a trip to the tremendous Colonia del Sacramento, which should be at the top of your Uruguay travel list.
This awesome little town, just on the Rio de la Plata, is the oldest city in the country and hosts some truly special sights.
A short visit to the town has become by far one of the most popular activities to be enjoyed in Uruguay.
Arguably the most interesting thing to do is to enjoy a leisurely trek around the old town, either with a special tour or all by yourself.
The stunning nature of the walls, first built in 1745, are a true testament to the rich history that Uruguay has been through.
This part of the Rio de la Plata region was deeply valuable, and the gate and walls were used to defend the town from attack.
It's still in stunning condition today and should be a place that you take the time to come and see.
Other popular places to see in the area include:
The Church Matriz
El Faro Lighthouse
Bodega Turistica Bernardi wineries
Uruguay tourism is on the rise and definitely offers a new set of challenges for any new backpackers who arrive in the country.
If you're stuck on what to buy in Uruguay, I recommend you try out the Mate tea. It makes a great gift to carry back for friends and family too.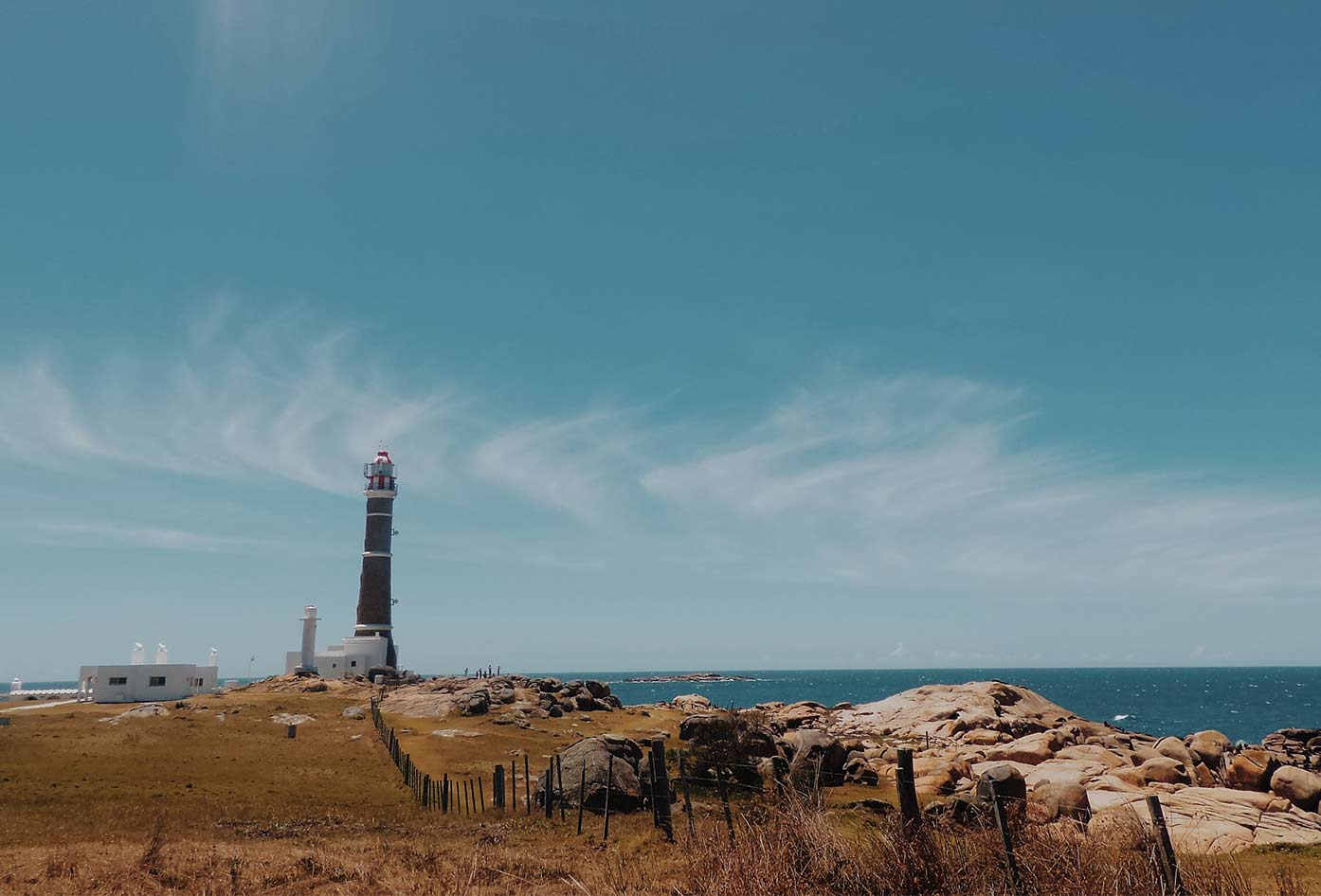 Just like the Mate in Argentina it's among the most stunning in the country, and will keep you energized for the trip ahead!
Colonia del Sacramento is a truly special place and one that you should almost certainly make the time to come visit.
Places to stay in Colonia
Whilst in Colonia on my short trip to Uruguay, I found exploring the dock area to be one of my favorite activities to do in Uruguay.
Punta del Diablo
Whilst wondering what to see in Uruguay, don't let the name put you off; there is a rich specialty and charm about the Punta del Diablo.
A truly enjoyable tourist trap that lets you see 'real' Uruguay.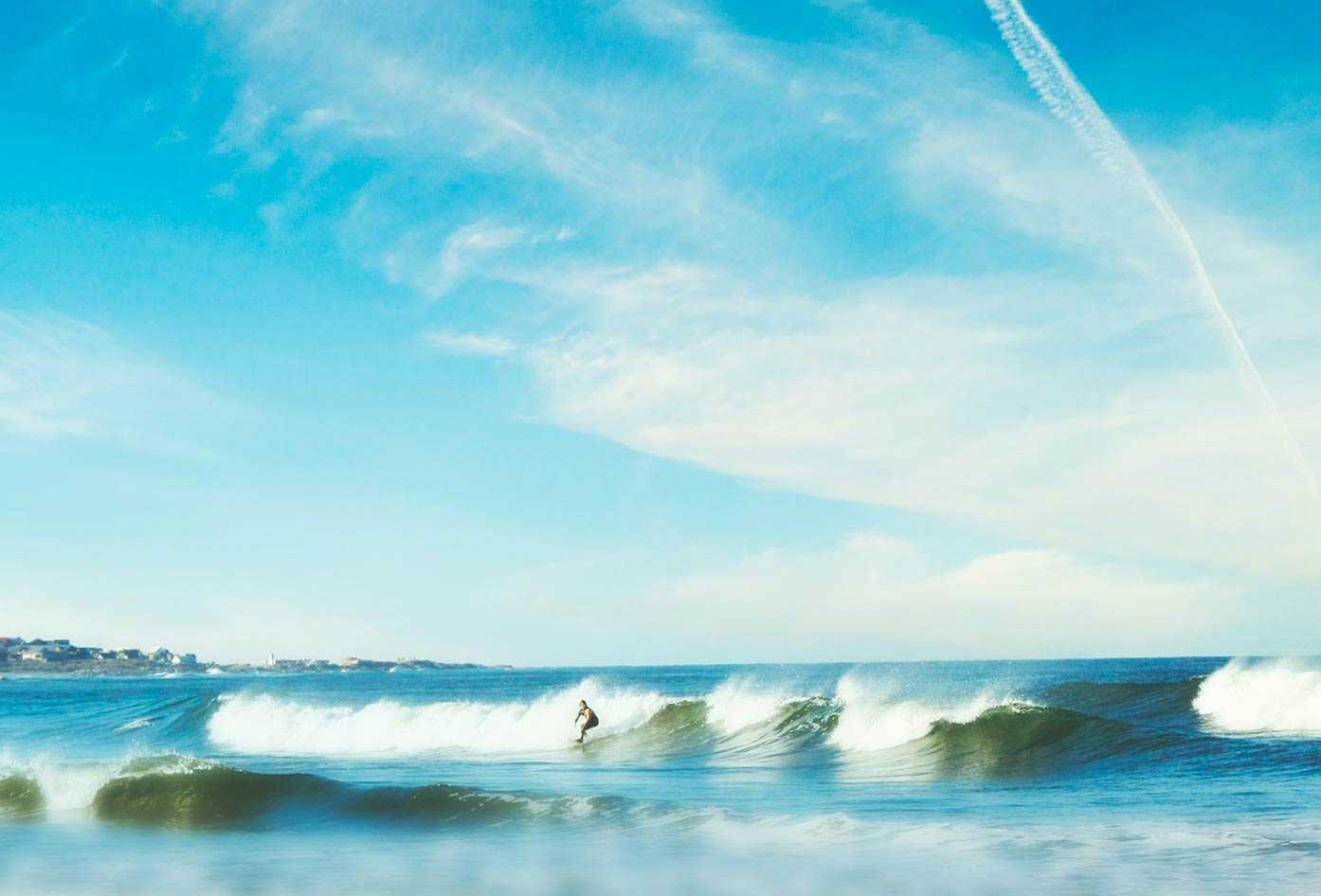 One of the best things to do here is explore the town. It can feel eerily quiet at times and can be a little off-putting at first. However should still make it on your list of attractions in Uruguay to visit.
Other popular things to do in Punta del Diablo include;
Try the local food
Explore the Artisan market
Enjoy the nightlife
Generally, though, it's the kind of experience that you should look to enjoy; a proper, old-school Uruguayan beach town.
Not only a special venue but one of the reasons why the town's population can boost by as much as 30x in the summer.
The walk through the town and one of the best beaches in Uruguay can be quite long, and it can be quite arduous on the old feet.
That aside, though, any trip to the quaint beauty of Punta del Diablo an absolute must help signify and unify the experience of your trip.
If backpacking Uruguay or on a budget, you many want to check out Diablo Tranquilo as it's short walk to the beach.
On a visit to Punta del Diablo you'll find that is not only one of the best places to visit in Uruguay if you have the time but a rewarding one.
Dayman Hot Springs
If you've been on the road a lot and looking for the more unique things to do in Uruguay. A trip to the Dayman Hot Springs in Salto, one of the most important cities in Uruguay, is an absolute must.
Uruguay is for travelers who like to relax, and the hot springs of Salto make that stupidly simple. If you visit Uruguay and have the budget, this is for you. The waters are known to be therapeutic for most.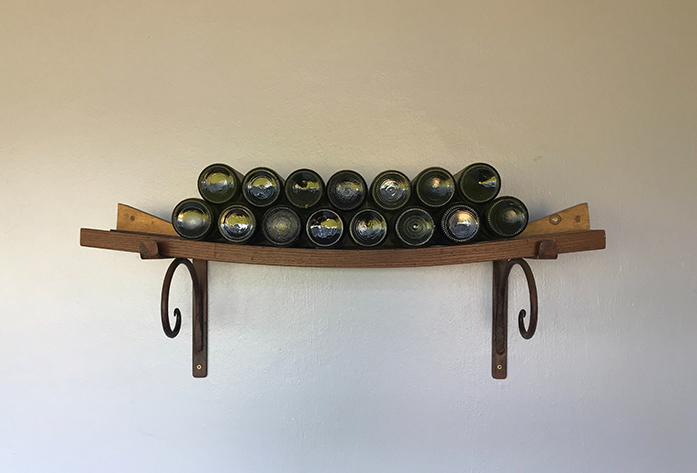 With plenty of spots for eating and enjoying yourself around the picnic tables, you can really settle into the culture here in an instant.
I suggest that you get ready for a rather troubling journey though. But if you're driving in Uruguay it really does make the ideal place to visit.
💡Smart Travel Tip
Termas springs can be hard to reach as the public transport is hard to manage. There's a bus that says Termas Del Dayman; just hop on that!
Overall, the hot springs are a cultural marvel that you would do well to see; it's a rich part of Uruguayan culture and makes spending time in Salto even more enjoyable than normal.
Santa Teresa National Park
A nation of rich and lasting beauty Santa Teresa National Park is a crown jewel to many Uruguayans.
The richness of the location is easy to see, with the stunning blend of beaches and forests a sight for sore eyes.
It's a great place for camping, too. With some awesome bungalow houses up for rent, you can easily find accommodation with as many as 7 people been able to camp for under 200 pesos.
Given its over 200 acres long, you'll find ample space to rest! The perfect place to soak up the Uruguay scenery.
Take the time to see this wonderful combination of rich natural wonderment. Definitely, one of the best places to visit in Uruguay.
Santa Teresa is one of the things to do in Uruguay you can do with family, friends or by yourself.
Either way, you won't regret this uniquely wonderful representation of Uruguayan nature.
Montevideo Port Market
While the capital and largest city in Uruguay is a truly special place to spend your time, the richness of the port market is a 100% must-see.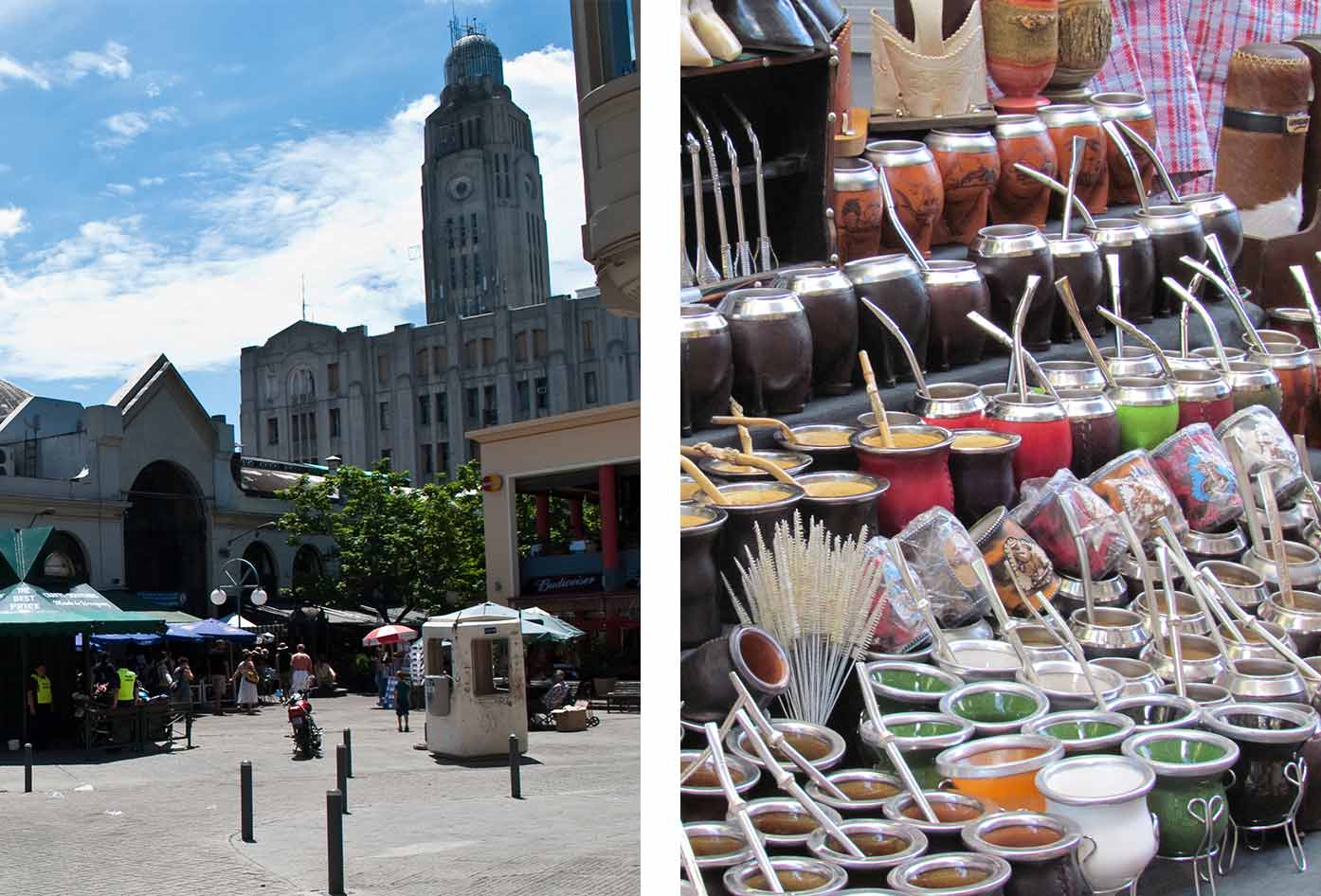 When I was looking for things to do in Montevideo, this is exactly what I did. There are also some private tours well worth doing. You'll be more than impressed with what's on offer in this part of the city.
From the rich European-inspired architecture to the rich blend of coffee shops, artisan designers, restaurants, and creative types.
You'll find everything from stunning steakhouses to souvenir shops, clothing stores and leather tanners.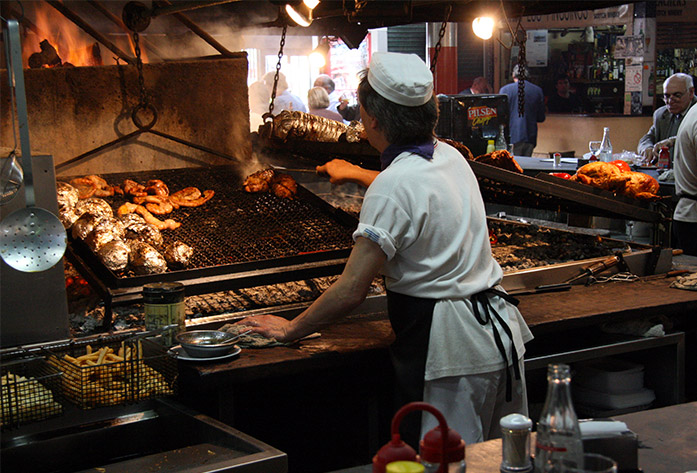 Just be warned if you are someone with sensitive eyes and/or lungs; this place gets pretty smoking during the day!
Either way, a trip down to the wonderful Port Market of Montevideo would be something that would be hard for most visitors to this amazing city to dismiss.
If staying at Medio Mundo Sebastien and Pablo will help you with directions so add this market to your list things to do in Montevideo.
Punta del Este
Last on the list, but one of the most popular things to do in Uruguay is to visit Punta del Este. You can even do a day trip from Montevideo.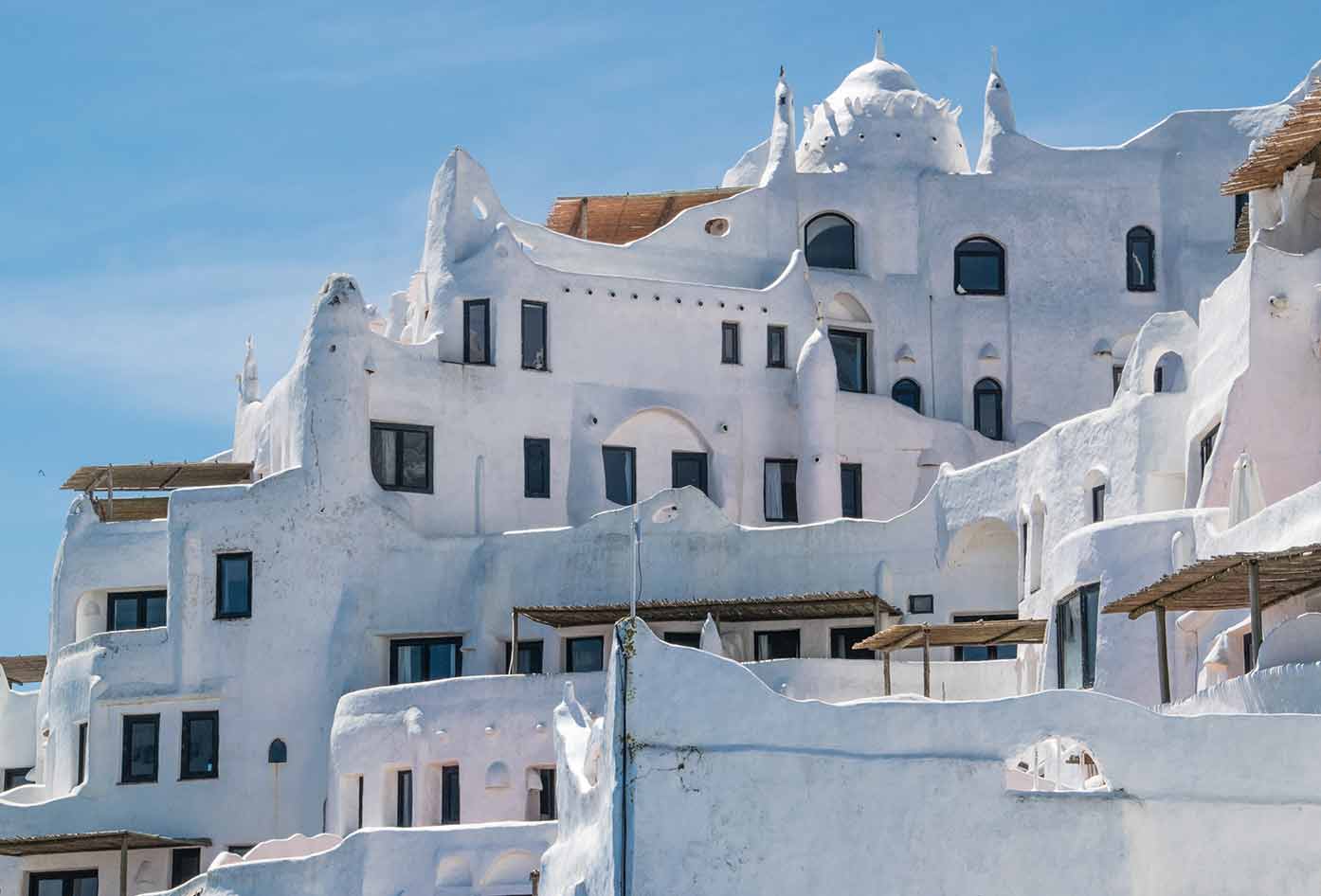 Punta del Este is a stunning coastal resort and is a fantastic tourist trap. Spanning along the Atlantic coast, this amazing little venue makes it very easy indeed for you to enjoy your time here.
Perfect for backpackers and tourists, families, and happily married couples Punta del Este makes relaxing a piece of cake.
The best thing to do is take a trip to the amazing Casapueblo which is a museum complex and a truly special thing to see! It's perched atop a cliff looking across the Punta Ballena.
It's an amazing location for education, learning about the nation itself and just learning to appreciate the richness of Uruguay as a whole.
Another attractions to make time for:
Ralli Museum
Puta del Este Port
Hand-sculpture and Brava Beach
There are many other things to do in Punta del Este of course. If arriving by road, Tas D Viaje is only 3 blocks from the bus station.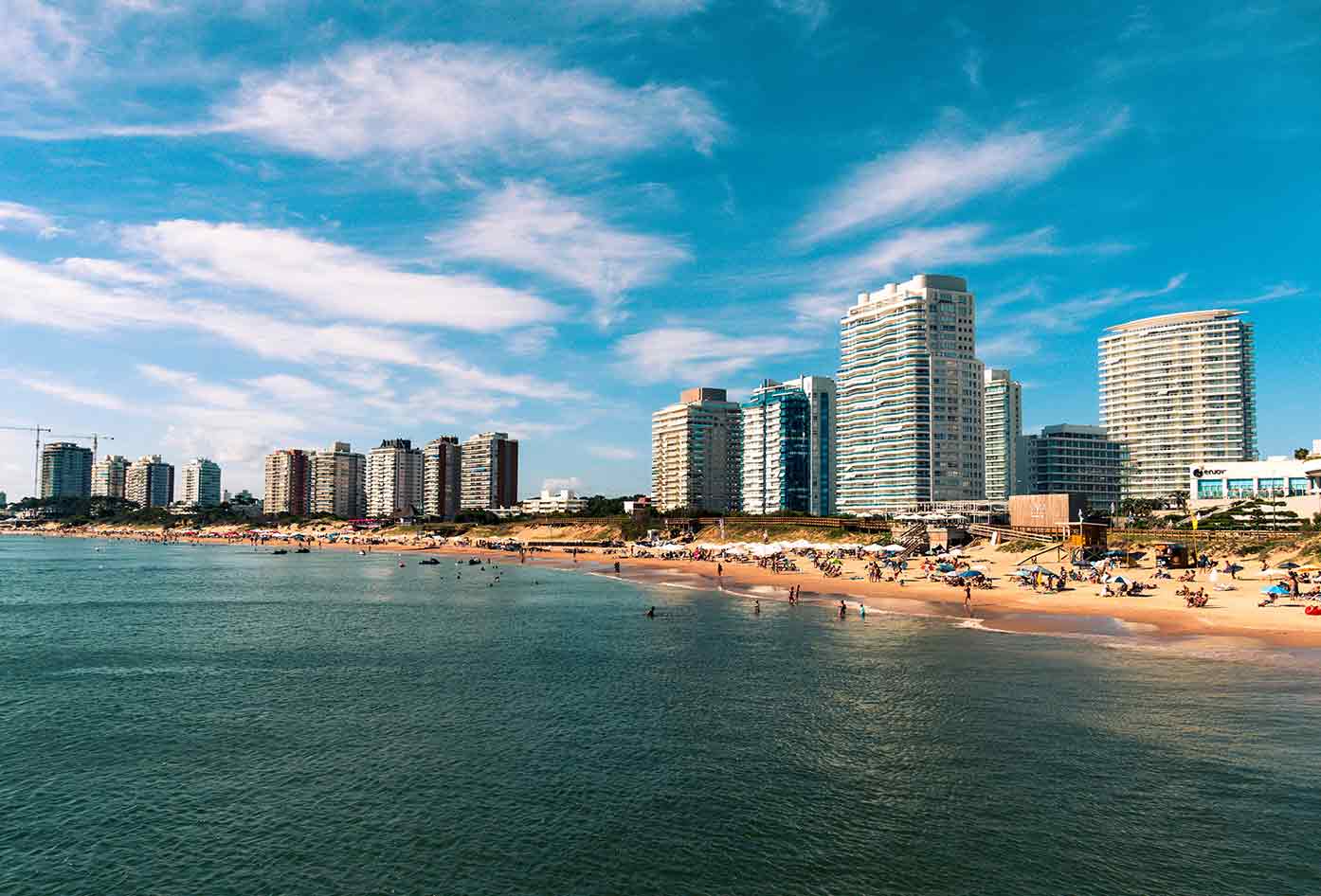 Out of all the places in Uruguay, this is probably the best place to start. Also, you'll find 'the hand', is a sculpture that is Uruguay is famous for.
Uruguay Travel Tips
See these travel tips for Uruguay to ensure you have the best stay whether you're on vacation, backpacking, or traveling with friends.
⤵️ Dan's Travel Tips For Uruguay:
Buying a bag of Yerba Mate and a Mate Gourd with the accessories is great for a gift. Remember that drinking Yerba Mate in Uruguay is more than the act itself, it's a lifestyle.
If traveling by bus to Uruguay from Brazil, (I traveled from Florianopolis by coach) be sure to book accommodation in advance. Probably a lot of Brazilians will want to travel there.
Pack the proper clothes for the mild weather. And just keep in mind that January is usually warm and July is usually cold and humid.
Take a Free Walking Tour in Montevideo. There are many options and you just give a free tip at the end of the tour.
Be sure to plan you budget before your trip to Uruguay and see this one week itinerary for more ideas.
Don´t worry about the distances between cities and tourist places. Almost all the routes are quite short and the public transport works perfectly. And just for you know, the service is extremely punctual.
Some of the best places to stay in Montevideo are Che-Lagarto which is 600m from bus terminal Hostel Charruas for it's Unique decor and MedioMundo Hostel which is perfect for private rooms.
Credit cards are accepted in most places, and it's better if you have a Visa or a MasterCard.
Check the exchange rate before traveling. There is high inflation in Uruguay. Also, bring US Dollars if planning to exchange money there. Other important currencies are not always accepted for exchange.
Visit the beautiful Cabo Polonio and Piriápolislocated on the coast.
Try the desserts! There're classic Uruguayan desserts you must try, like Churros con dulce de leche that are an absolute dream.
Be sure to sample some Vino Tannat, the Uruguayan red wine. Perfect for a late dinner, as usual in Uruguay.
Best Time to visit Uruguay
If you're wondering what the best time to visit Uruguay is.
The natural climate here is very warm, so make sure you are prepared to deal with the rich humidity of this part of Uruguay; it can be unbearable if you come unprepared.
I learned this across the river living in Buenos Aires in the summer.
Books to Read on Uruguay
Interested in South American cultures? These books may interest you:
Great reads if you wish to learn more about Uruguay before you head out on your trip.
Got Travel Insurance for Uruguay?

Designed by travelers, for travelers, World Nomads covers more than 150 adventure sports and activities so you can explore your boundaries.
Best Things to do in Uruguay
So, whether it's staying with gauchos or drinking mate, or you just need some inspiration, I hope you found some inspiring ideas above!
If you're thinking of traveling to Uruguay, go for it! It can be much more tender, rich, and refined than in countries such as Brazil or Argentina.
However, this tiny little landscape might not pack much of a punch on a map, but it's loaded with culture, heritage, and character.
Remember to start with the above when planning your trip to South America and you'll quickly see why Uruguay is so universally loved!
📌 Like this article? Pin it…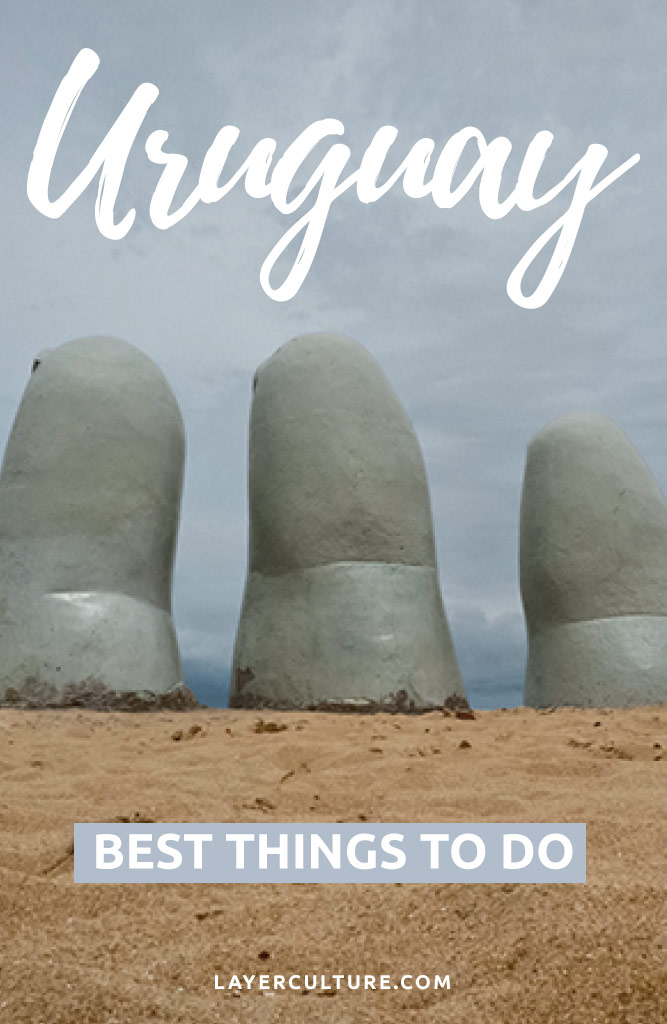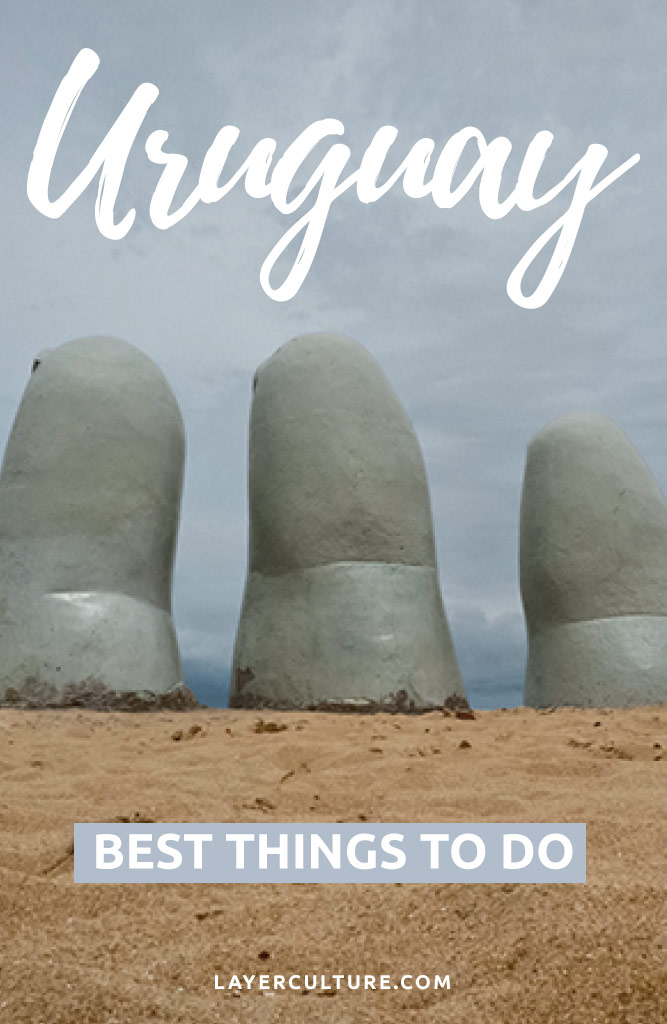 Missing something? Got tips, tricks & advice we can learn from?
💬 Leave a positive comment or lets start a conversation below!
---
"Dear friend! Some links in this post contain affiliate links. Meaning, if you click through and make a purchase, book a hostel or sign up for a tour, I may earn a small commission at no additional cost to you. Your support means a lot and helps me to keep traveling and maintaining the quality of this site for you."